Don't you just love movies set in exotic locations? Not only does the story transport you emotionally, your horizons expand through the cinematic views of faraway lands. Whether you have had the good fortune to visit Asia or not, there are a handful of films that can take you there, at least as an armchair traveler. Their depictions of the history, culture, people and landscapes of the region might even inspire you to book a trip. Here are 12 scenic films set in Asia to fuel your wanderlust.
1. The Last Emperor, China
Bernardo Bertolucci's 1987 epic film about the life of Pu Yi, China's last Emperor, is a visual treat. It was the first time a Western production company was permitted to film inside Beijing's Forbidden City. Through a series of flashbacks, you learn about Pu Yi's privileged childhood, his hedonistic youth, his collaboration with the Imperial Japanese Army, his "re-education" by the Communist Party and his peasant life during Mao's Cultural Revolution. More than just a 20th century Chinese history lesson, this film is an artistic masterpiece that captures the beauty, mystique and complexities of China. The drama won nine Oscars, including Best Picture.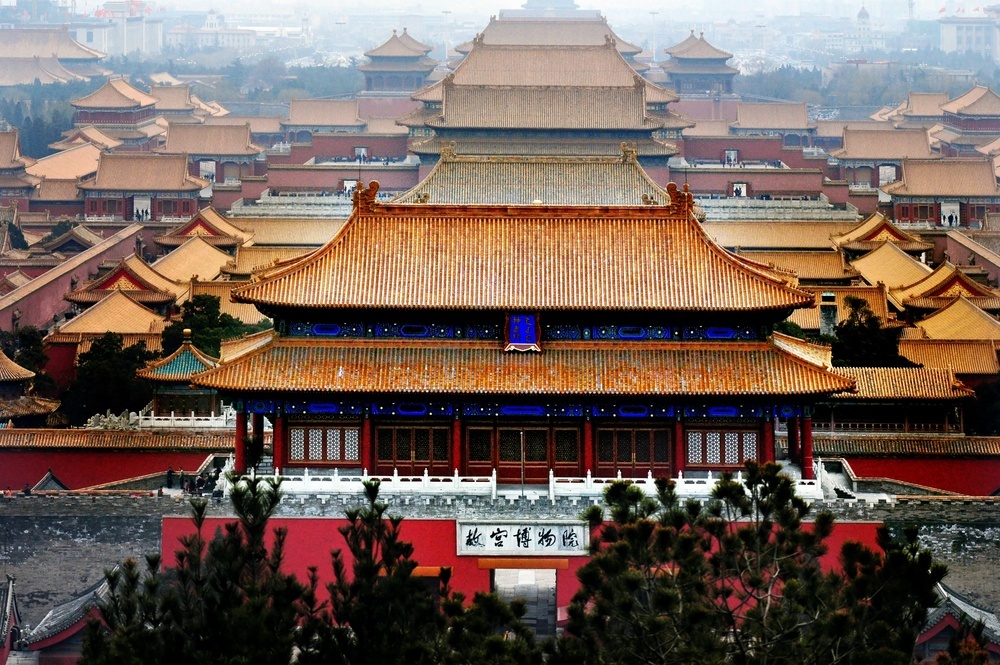 2. Slumdog Millionaire, India
Danny Boyle's 2009 drama is another Asian-set film that won a slew of Oscars, including Best Picture. It's about a young man from the Mumbai slums who has a chance to participate on a television quiz show. Suspicions of cheating arise because no one can believe an uneducated man could have such a wide range of knowledge. However, through a series of flashbacks, he explains how he came to know what he knows. Despite disturbing depictions of street children and urban poverty, this "rags-to-rajah" romance ends on an uplifting note, complete with a Bollywood homage. While there are some stunning images of the Indian landscape, this film is hardly a travelogue. However, it does make enlightening viewing before a trip to the diverse city of Mumbai, from squalor to chic. In fact, you can arrange to take a walking tour the Dharavi slums depicted in the film. Apparently it's a sensitive rather than voyeuristic tour, and 80% of the profits are invested in the community.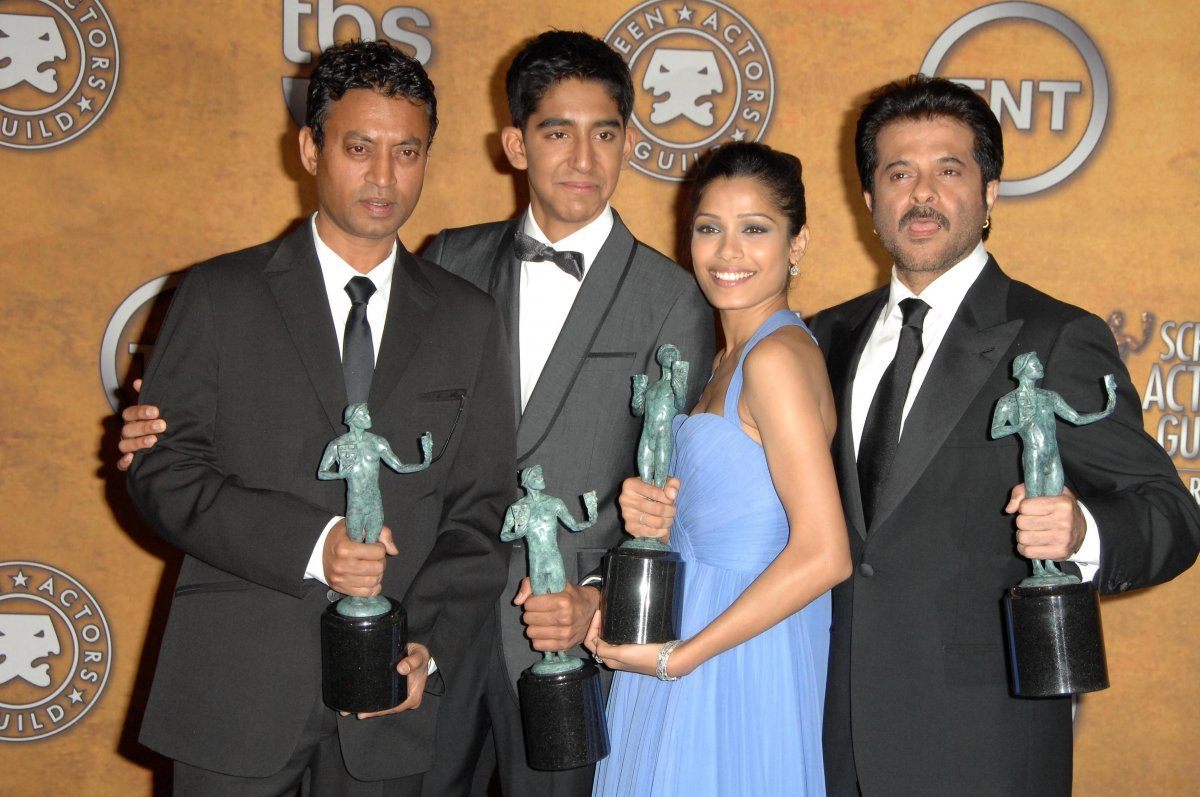 3. The Beach, Thailand
This film, also by Danny Boyle, may be credited for inspiring a travel boom in Thailand back in 2000. It centers on a young backpacker, played by Leonardo diCaprio, who meets a fellow traveler in Bangkok who tells him of a mythical Thai beach and its small community of travelers. He eventually finds his way there and it seems like a utopian paradise at first, but it turns out not to be the case. The big star of the movie is the idyllic Maya Bay beach on Koh Phi Phi, which is anything but a secret these days. It is a major tourist attraction, and some of its majesty is tarnished by the ever-present boats and gawking crowds. Still, the crystal blue water and cliff-fringed lagoon are a stunning sight.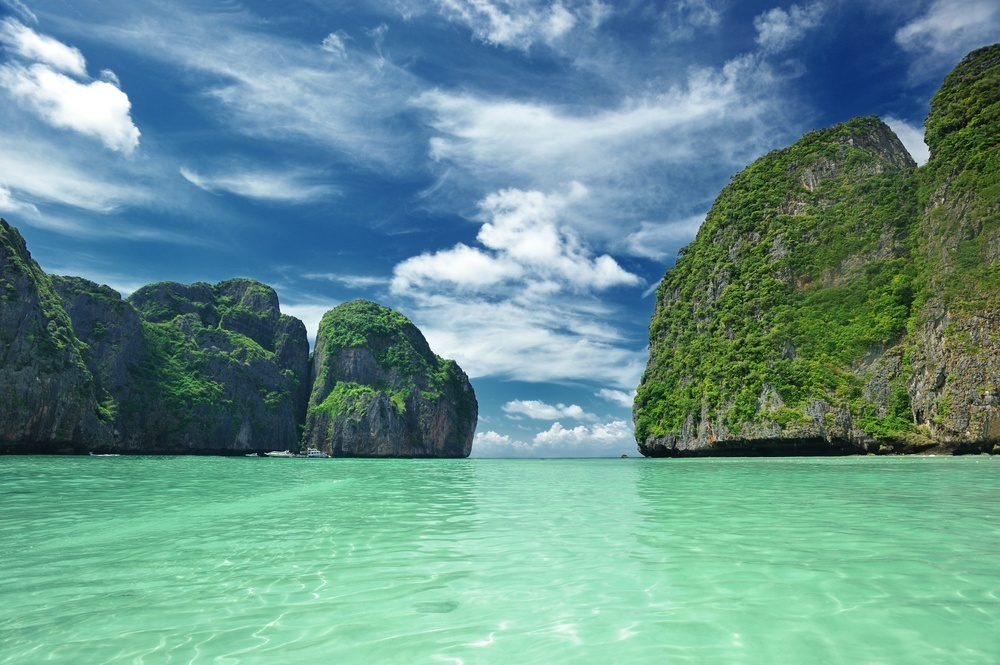 4. Memoirs of a Geisha, Japan
This 2005 adaptation of the bestselling novel tells the story of a young girl's rigorous training in traditional Japanese arts, eventually blossoming into one of the most sought-after geisha in all of Japan. It's a fascinating look into the mysterious world of these graceful entertainers/companions. While not everyone gets swept away with the love story thread, the film was critically acclaimed for its lavish, ethereal cinematography and luxurious costumes and sets. You'll come away with some understanding of the history, culture and rituals of Japan plus some hypnotic visuals of Kyoto's vibrant Gion district.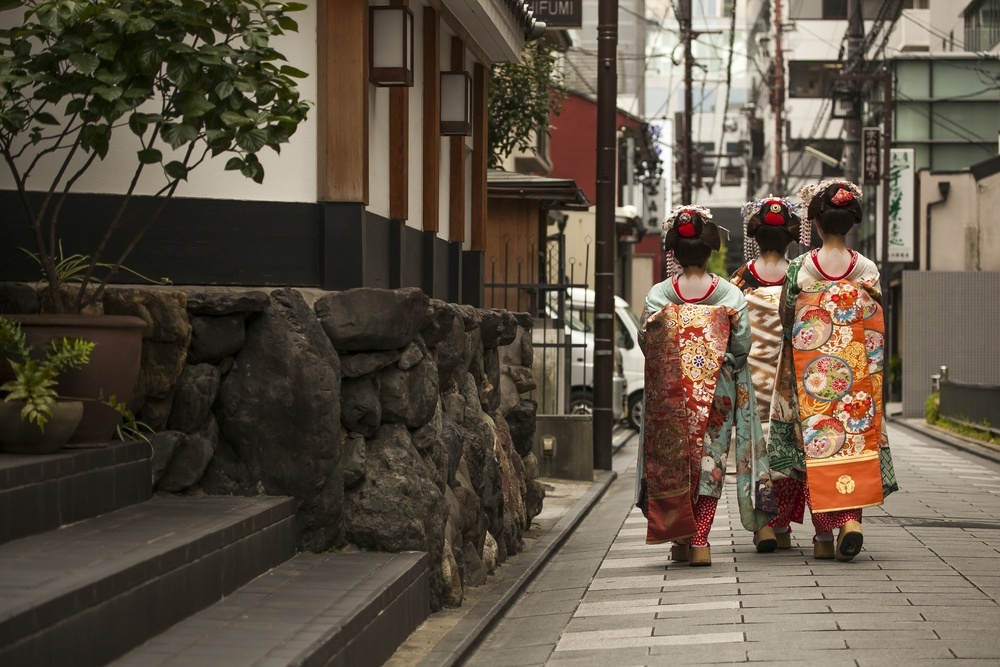 5. Seven Years in Tibet, Tibet
This 1997 film tells the true tale of two Austrian mountaineers, played by Brad Pitt and David Thewlis, who are waylaid by World War II, escape a POW camp and find themselves in Tibet for, you guessed it, seven years. They end up living with a diplomat in Lhasa, and Pitt's character eventually becomes the tutor to the 14th Dalai Lama. Most of the film was shot in Argentina, Nepal, Canada and Austria, as the real Himalayas were too treacherous and politically precarious to work in. However, crews secretly shot a little footage in Tibet, so some of the scenery in the final cut is the authentic, spectacular Tibetan landscape.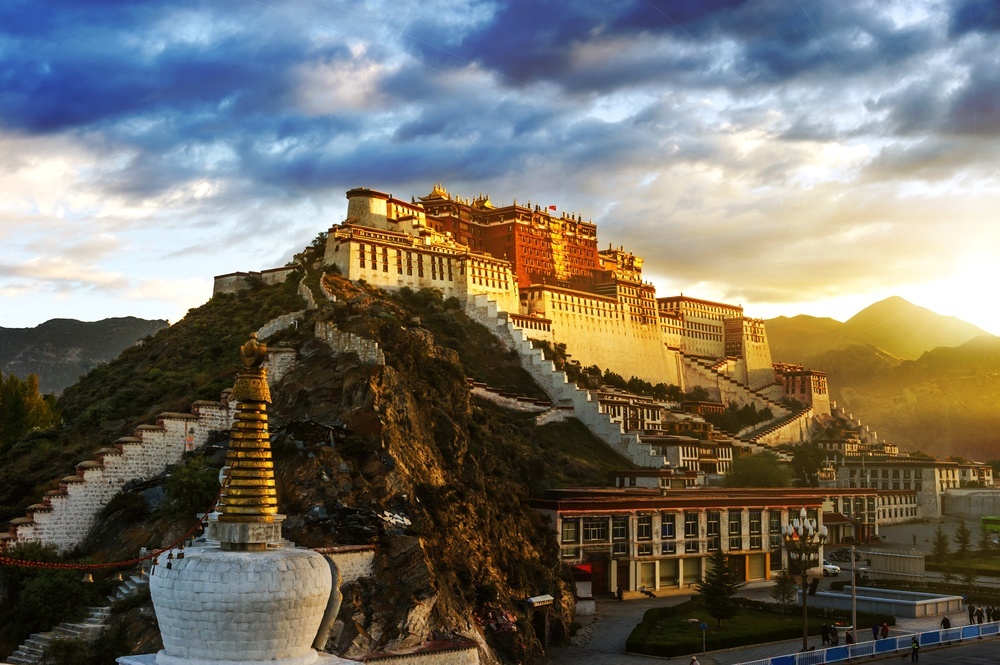 6. The Lover, Vietnam
This 1992 film is based on the semi-autobiographical novel by French writer Marguerite Duras, who grew up in what is now Vietnam. It is the story of a working-class adolescent French girl living in a Mekong Delta town in colonial Indochina back in 1929. She begins a tumultuous affair with a wealthy Chinese man which is doomed because of their class and race differences. This evocative, sensual, steamy movie is beautifully shot, capturing the love between the mismatched lovers and the distinctive atmosphere of the time and place. If you happen to visit Sa Dec in Vietnam's Dong Thap Province, 140 km south of Ho Chi Minh City, you can tour various locations from the film and real-life story.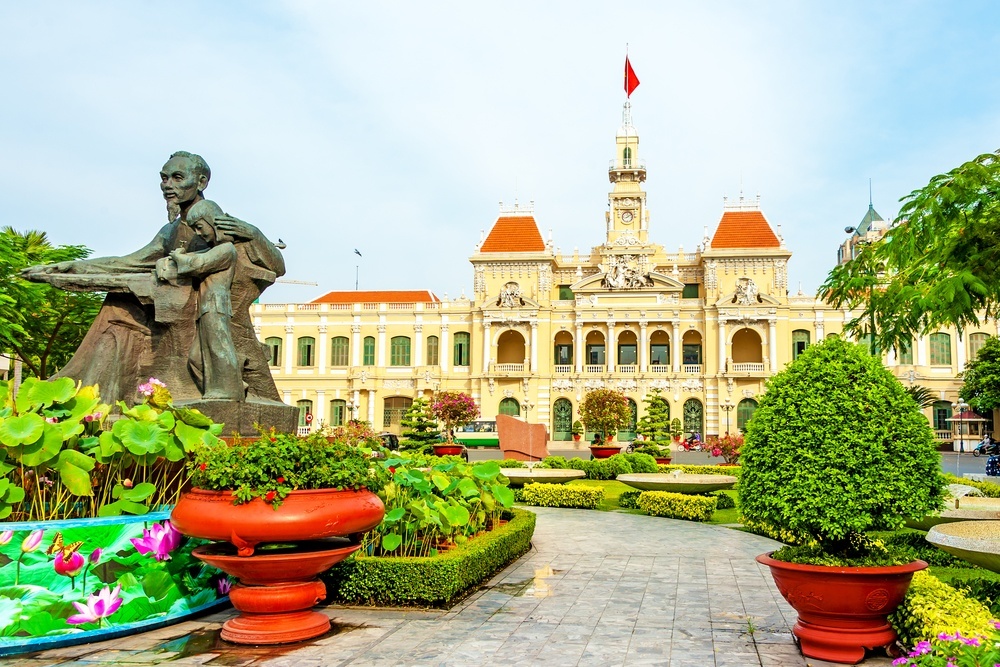 7. Ghandi, India
Richard Attenborough's 1982 biopic masterpiece is required viewing for anyone interested in India, history or world peace. It's a historical drama of the life of Mohandas Ghandi, the revolutionary leader of the non-violent independence movement against British rule of India during the 20th century. It begins with his organization of peaceful protests against unfair treatment of Indians in South Africa. It then moves to his non-cooperation campaign for Indian Independence, which rallied the people on an unprecedented scale. When tensions between Hindus and Muslims spurred, Ghandi went on a hunger strike to stop the fighting. While he ultimately loses his life to the cause, it is an uplifting true tale of what can be accomplished without resorting to violence and war – a message that seems to have been lost in recent times. This is yet another of the films set in Asia that won the Best Picture Academy Award.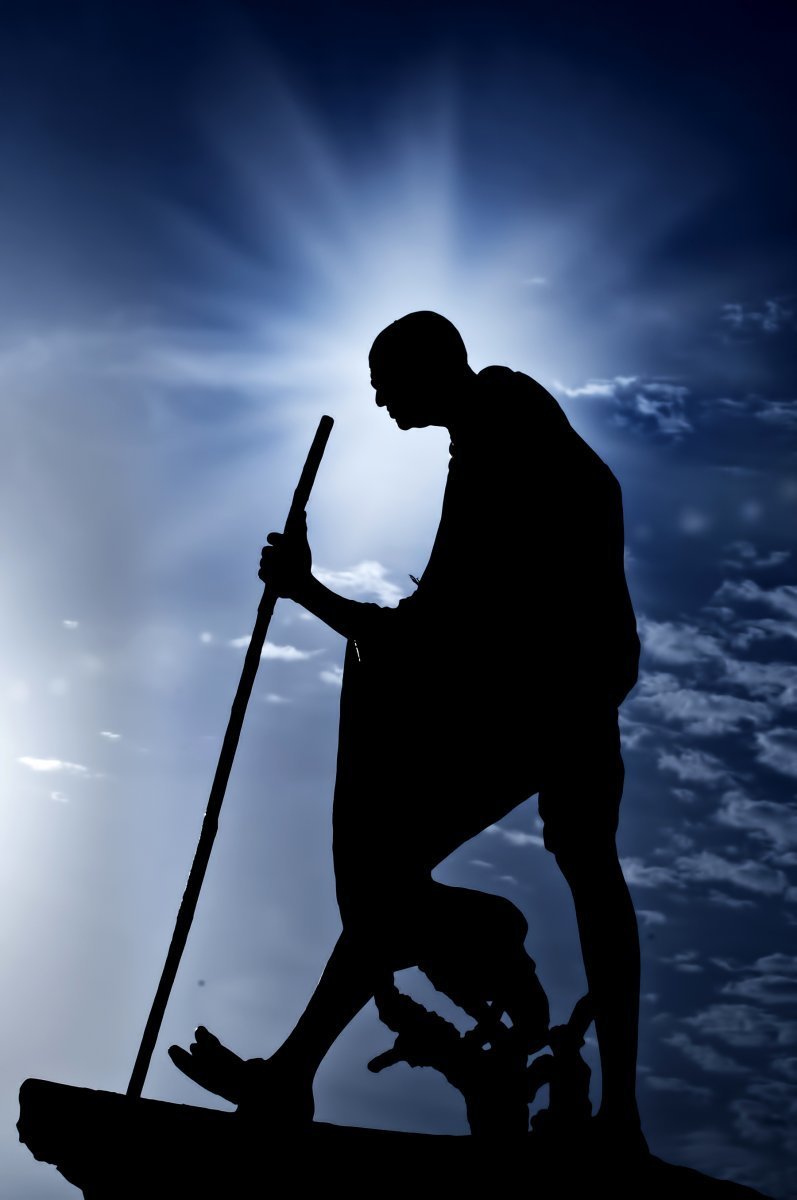 8. The Hangover Part II, Thailand
While there was no expectation of this Hangover sequel winning any Oscars, it is fun to see "the Wolfpack" romp through the gritty backstreets of Bangkok. This time they're in Thailand for Stu's wedding, and, yet again, the pre-wedding celebrations get out of hand. They awake the next morning with no memories of the previous nights' shenanigans, and they try to piece things together to rescue Teddy, Stu's soon-to-be brother-in-law. The film was critically panned but a box office smash. Go in with low expectations and just enjoy the crazy ride around the island of Krabi, Bangkok's red light district and the Chao Phraya river. The Lebua hotel depicted in the film actually offers a three bedroom luxury Hangover Suite at the top of the tower with panoramic views over Bangkok.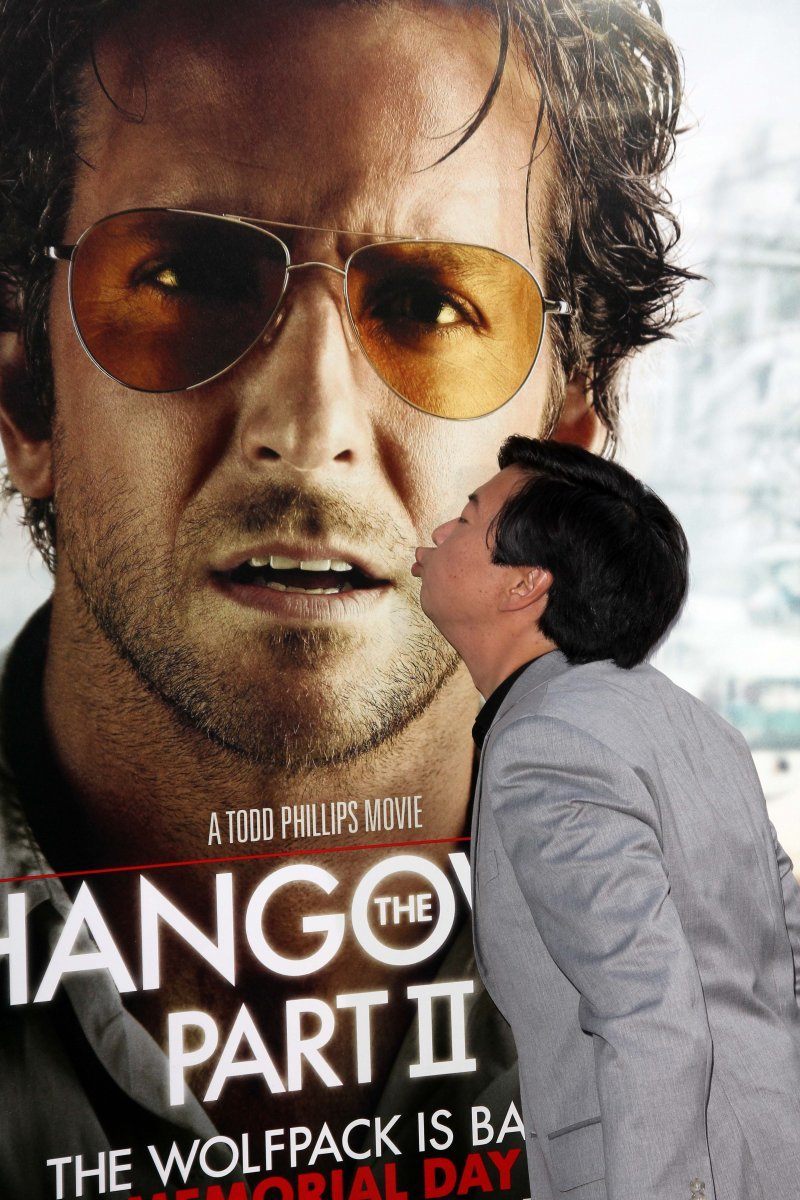 9. The Lady, Burma
This is the true story of Aung San Suu Kyi, Asia's first woman to win the Nobel Peace Prize for her unrelenting non-violent activism in the Burmese democracy movement. Despite being the elected leader of the country, she was placed under house arrest for more than a decade. Her love for her husband and her commitment to the greater cause never wavers. While the 2012 Luc Besson film focuses more on the love story than the political turmoil which continues today, it's a good history lesson for this often-overlooked area of the world. For obvious reasons, The Lady was mostly shot in Thailand rather than Burma itself.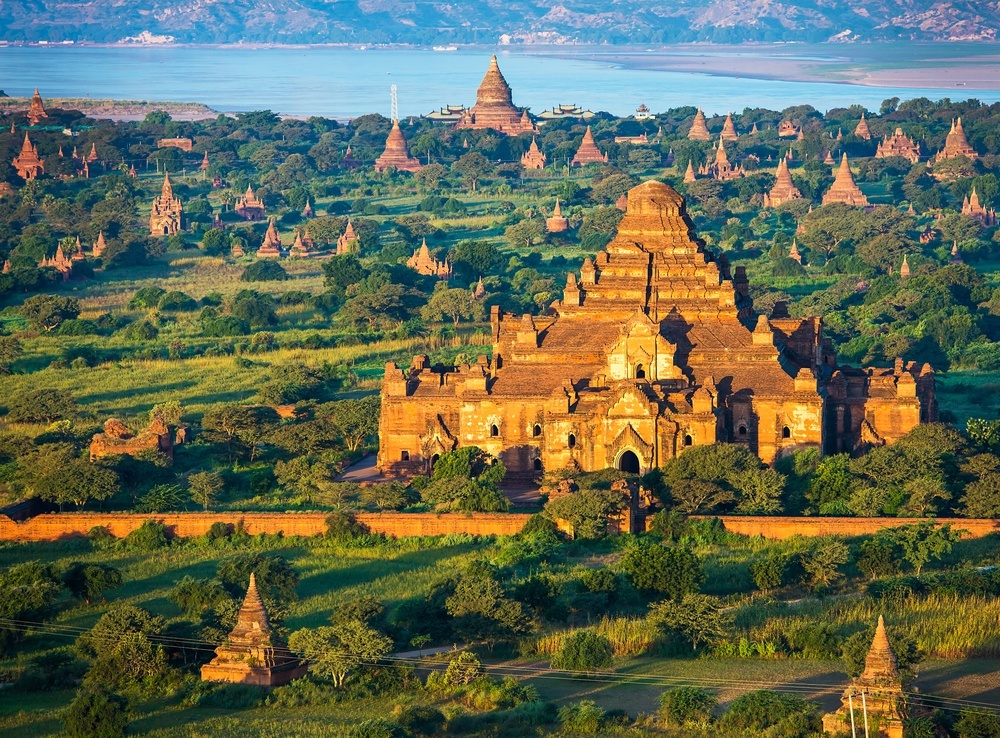 10. Eat Pray Love, India and Bali
This film, based on the bestselling Liz Gilbert book about her journey to self-acceptance, features two enticing Asian locations. After feeding her body and soul in Italy, India is the location for the "pray" part of her journey. Her yoga-filled stay at an Indian ashram has inspired many to follow in her footsteps, and all sorts of retreats and packages have popped up to cater to this EPL travel niche. Rumor has it Gilbert stayed at Gurudev Siddha Peeth in Maharashtra, but the Julia Robert's film was set at Ashram Hari Mandir, 50km from Delhi. The "love" part takes place in Bali, where she found balance, peace and a partner. Most of the film is shot in and around Ubud, a traditional Balinese town that has become an expat haven of guest houses, organic restaurants, spa treatments and craft shops. You can indulge in the Eat Pray Love package at the Kamandulu Resort, Brazilian lover not included.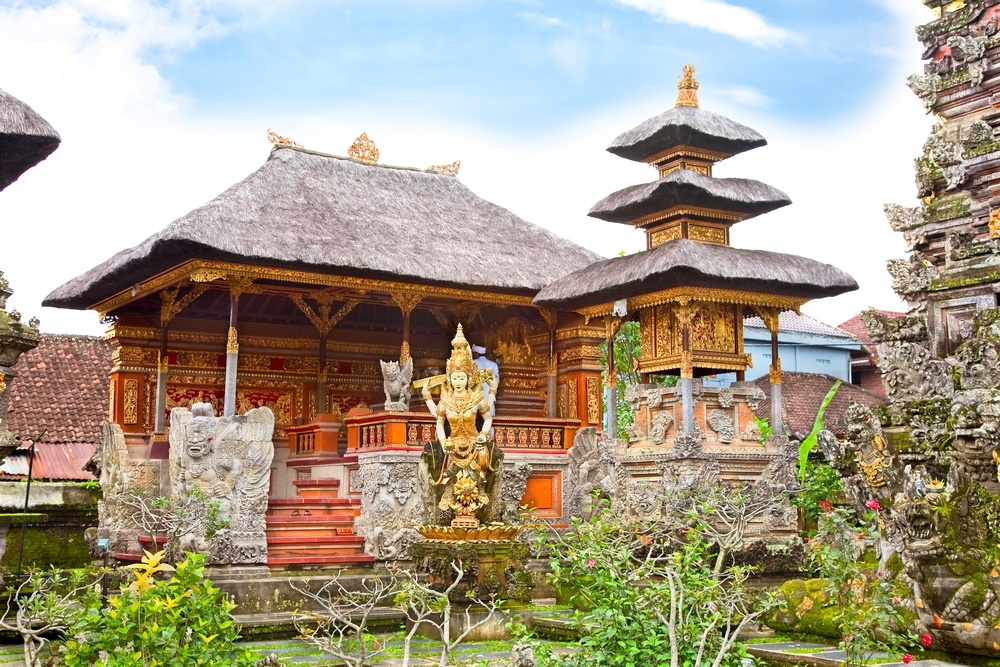 11. Lara Croft: Tomb Raider, Cambodia
This 2001 action movie stars Angelina Jolie as the archaeologist-adventurer from the popular video game series. Don't worry too much about the plot or historical inaccuracies, as this frenetic film is all about the action sequences and Jolie's chest. However, the exotic settings also show off well. One of its key locations is the Angkor Wat complex in Siem Reap, Cambodia, particularly the Angkor Thom and Bayon temples. The spectacular tree-entwined temple of Ta Prohm is now commonly referred to as "the Tomb Raider temple" by many tourists.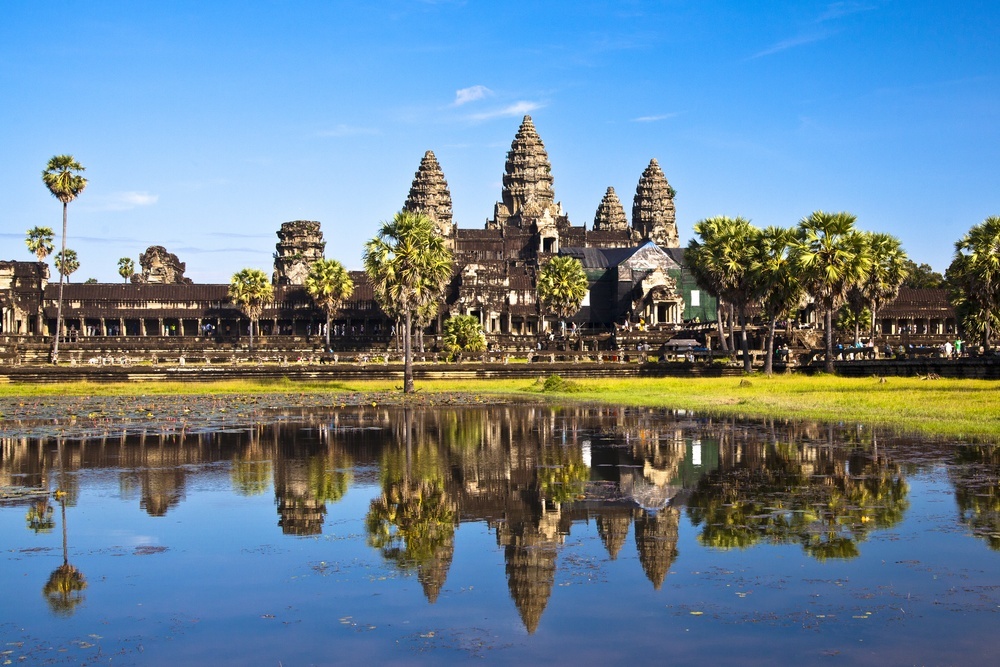 12. Chungking Express, Hong Kong
This 1994 drama is set in a crowded multicultural Hong Kong tower that many budget travelers are familiar with. Chungking Mansions in Tsim Sha Tsui is a notorious conglomeration of hostels, residences, shops and services. The adage "you get what you pay for" is fitting for this cheap accommodation hub that is often referred to as a fire trap and is a center for criminal activity. The film tells two stories about life and love in this bustling building, and Hong Kong at large. By all means, visit the enthralling city of Hong Kong. Just find a different place to stay.
What other films set in Asia do you recommend?