If you're planning to spend some serious time in Germany, it's not enough just to learn the basics of the language and culture. In order to get the most out of the country, you'll also want to take a few extra steps to make sure you fit in without breaking the rules. There are a couple of quirky laws and conventions there that might surprise you. Although the locals will generally be happy to give foreigners some leeway when it comes to learning the ropes, here are a few things you should avoid doing if you don't want to ruffle feathers.
1. Don't Engage in Pillow Fights
Speaking of ruffling feathers, literally don't do that in Germany. According to German law, a pillow can be regarded as a passive weapon. If you were to whack someone with a pillow and somehow injure them, you could technically be charged with assault.The one exception is on International Pillow Fight Day, which Berliners like to participate in with gusto. After the fun, true to the German tendency towards orderliness, participants clean up the feathers by hand.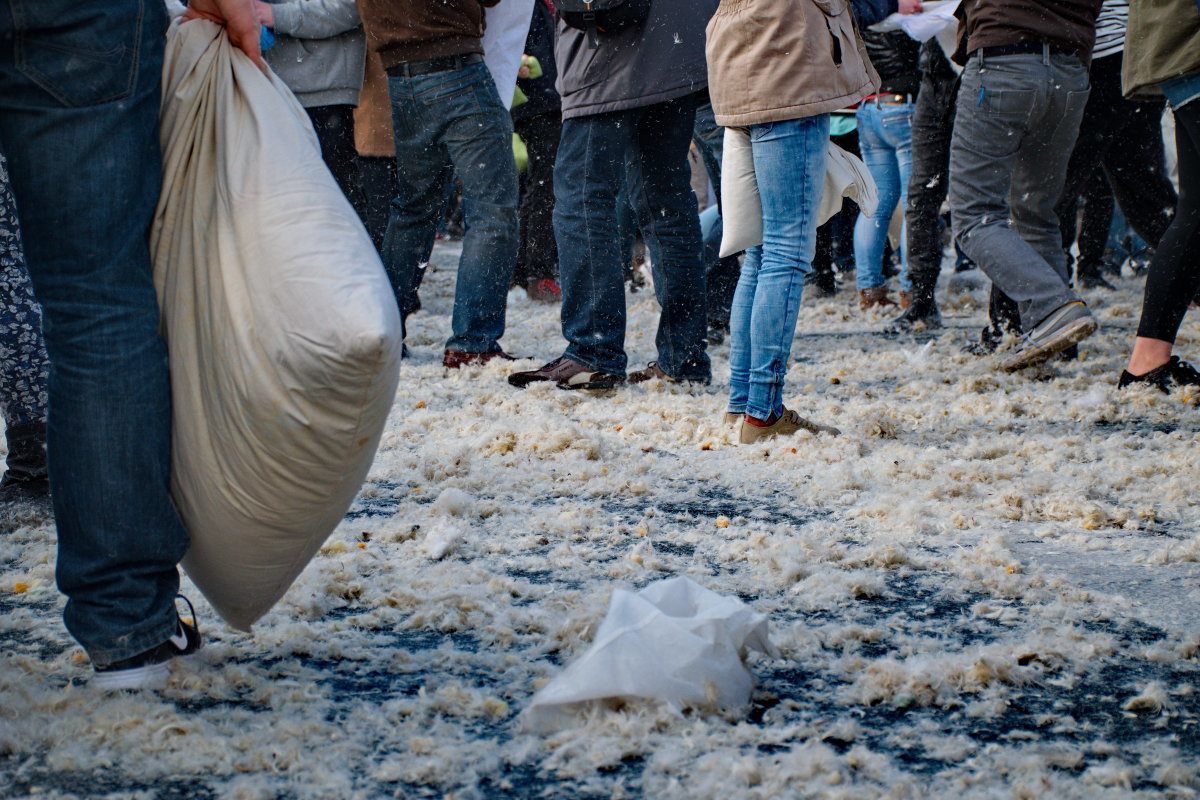 2. No Drilling on Sundays
Want to catch up on some DIY projects around the house on the weekend? Put down the drill if it's Sunday. Germans take the day of rest seriously, and no domestic drilling or other noisy tasks are permitted to take place so as not to disturb the neighbors (sounds kind of nice and respectful, actually). No buzz saws, leaf blowers, lawn mowers, drum practice or other loud activities are allowed on this peaceful day. Vacuum at your own risk.
3. Avoid Talking about the War
This one should be obvious, but many visitors seem to forget that Germans tend to be extremely sensitive about the war, which most believe to be a huge embarrassment to their nation. The Germans are invariably tired of hearing about it, and it is considered extremely rude to bring up the subject with people you don't know well. More importantly, never carry Nazi memorabilia or do the Nazi salute, even in jest: it's an imprisonable offense in Germany.
4. Don't Close Your Door to a Chimney Sweep
Yes, it's actually illegal to refuse entry to a chimney sweep if he or she wants to come into your home. They can enter without notice to sweep the soot and check for carbon monoxide emissions, even if you heat with natural gas (which produces neither). All Germans pay for this service, regardless if they have a chimney or not. This is an old law from the Middle Ages that was bolstered by the Third Reich. Hitler guaranteed wages and assigned districts to fleets of chimney sweeps to gain their loyalty, and then used them as a network of spies. Some citizens have formed the People's Lobby Against the Chimney Sweep Monopoly to try and end this archaic practice. On the flip side, 300 Belgians die from chimney defects and gas poisoning each year, whereas in Germany nobody does. Maybe socialized chimney sweeping isn't such a bad idea.
5. Best to Consider "Du" a "Don't"
Like almost all European languages (English being one of the rare exceptions), Germans have a distinction between formal and informal versions of "you." Germans are known for their politeness and formality, but if you want to impress people with the local lingo, make sure you don't get your pronouns mixed up. Unless you're talking to a close friend or a child, always use the formal address "Sie" rather than "du". In fact, you could be fined if you disrespect a police officer with the informal pronoun.
6. Don't Sing the Original First Verse of the National Anthem
Deutschlandlied (Song of Germany) was composed by Joseph Hayden in 1797, and the lyrics were written in 1841 by August Heinrich Hoffman. It became the national anthem in 1922, and during the Nazi era only the first verse beginning with "Germany, Germany above everything" was sung. After World War II, the country wanted to distance themselves from Nazi connotations, and so the official anthem is now the third verse. When Pete Doherty mistakenly sang the first verse on a Munich radio station, he was booed. It's not necessarily illegal or forbidden to do so, but it is considered highly inappropriate.
7. Don't Run Out of Gas
It's not something anyone plans to do, but be a little extra gauge-conscious when you're driving in Germany, especially on the high-speed Autobahn. Beyond being dangerous, running out of gas on the superhighway could lead to fines. There's no specific law against an empty tank, but there is against any unnecessary stops, and this law has been applied to fools who drive without adequate fuel.
8. Never Walk in Bicycle Lanes
Most German cities are known for their excellent infrastructure featuring pedestrian-only areas and numerous cycle lanes for people to get about. Bicycle lanes should only ever be used by cyclists, however, and walking on them is not only extremely annoying, it can be downright dangerous. You'll find that most cycle lanes are clearly demarcated by bollards, boulevards or other barriers.
9. Don't Be Late to Appointments
Germany prides itself on Teutonic precision and efficiency, a characteristic that no doubt helps it be one of Europe's most economically successful countries. Being late to appointments is severely frowned upon, and the more relaxed attitude typically found in many southern European countries simply doesn't cut it here. If you're supposed to be somewhere at a certain time, aim to be punctual if not a little early.
10. Don't Keep Your Shoes on in Homes
Common in Asia and many areas of Europe, the practice of taking your shoes off when you enter somebody's home is widely expected in Germany. Hosts will usually ask you to remove your footwear and will often provide you with some indoor house shoes. They don't want you dragging dirt from the street inside their home.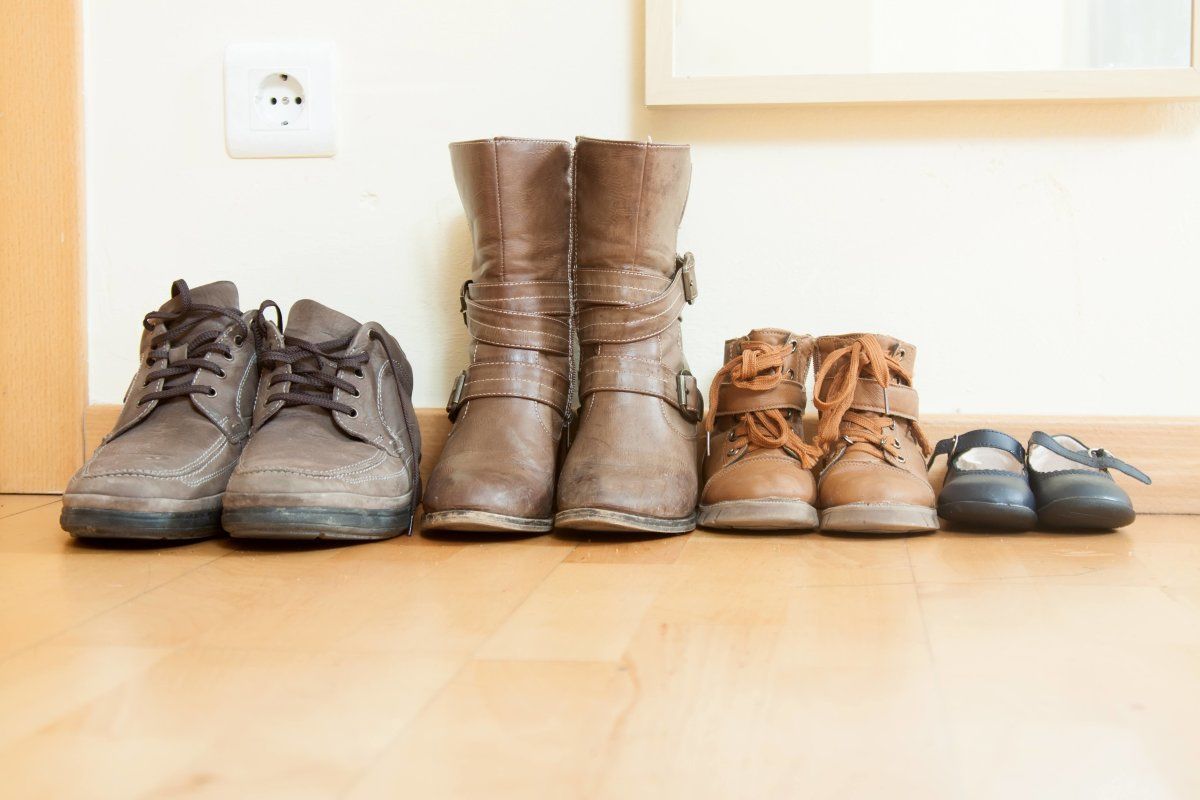 11. Never Drink Without a Toast
Germans often enjoy a drink, and the country is famous for its beer scene and café culture. However, it is considered bad form to take the first sip without first giving a toast. Usually a toast is as simple as saying "Prost" (cheers!) and knocking together your glasses with others in your company before drinking. However, make sure to keep eye contact when toasting, since not doing so is believed to bring bad luck.