Known for its eclectic and often hedonistic atmosphere, Amsterdam is one of Europe's most popular city break destinations. Having undergone some ambitious renovation projects in an attempt to move away from its reputation for sleaze, the city now sports more to see and do than ever before. Best of all, with its many idyllic cobbled streets and countless canals, it's easy to explore on foot or by bicycle. Here's a list of eleven things to do on a city break in Amsterdam, whether you have a weekend, a few days or a week or two at your disposal.
1. Explore the Canals
With more than 165 canals and hundreds of bridges, Amsterdam boasts a charming and unique layout. You can easily spend a whole day strolling around the city's waterways while stopping at various galleries, shops and cafés along the way. Among the prettiest of the canals is Prinsengracht with its many trees and houseboats. You'll also find the Anne Frank Museum and the Westerkerk here.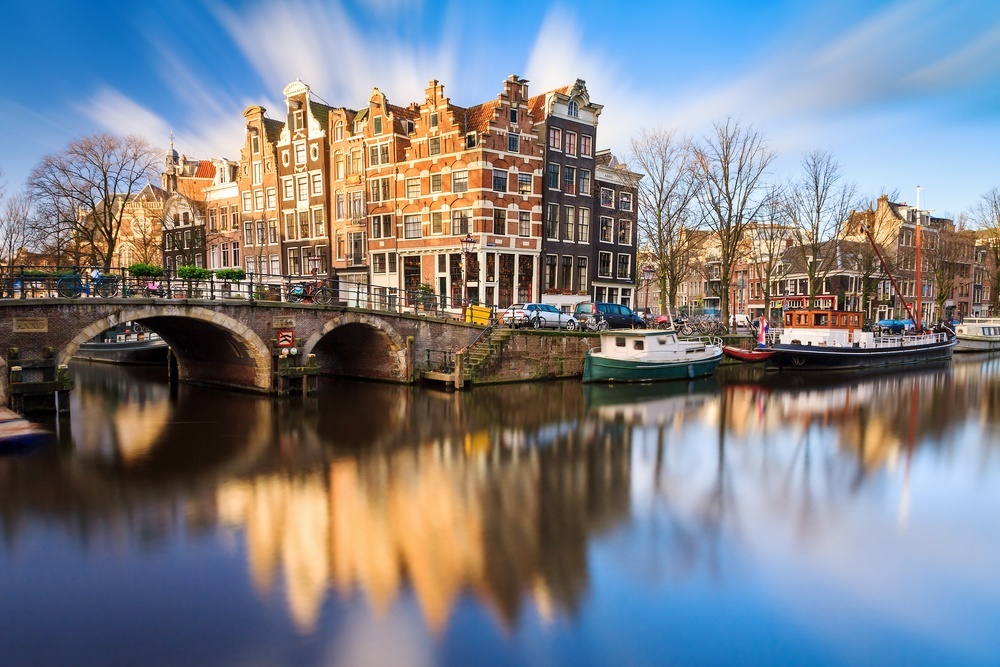 2. Rent a Bicycle
Amsterdam is the perfect city for biking, and there's no shortage of cycling routes, tours and rental companies. In fact, Amsterdam is the most cycle-friendly capital city in the world, according to the New York Times, and there are even more bicycles than people. Many of the streets in the center are open only to cyclers and pedestrians, making pedal power a safe and practical way to see the city.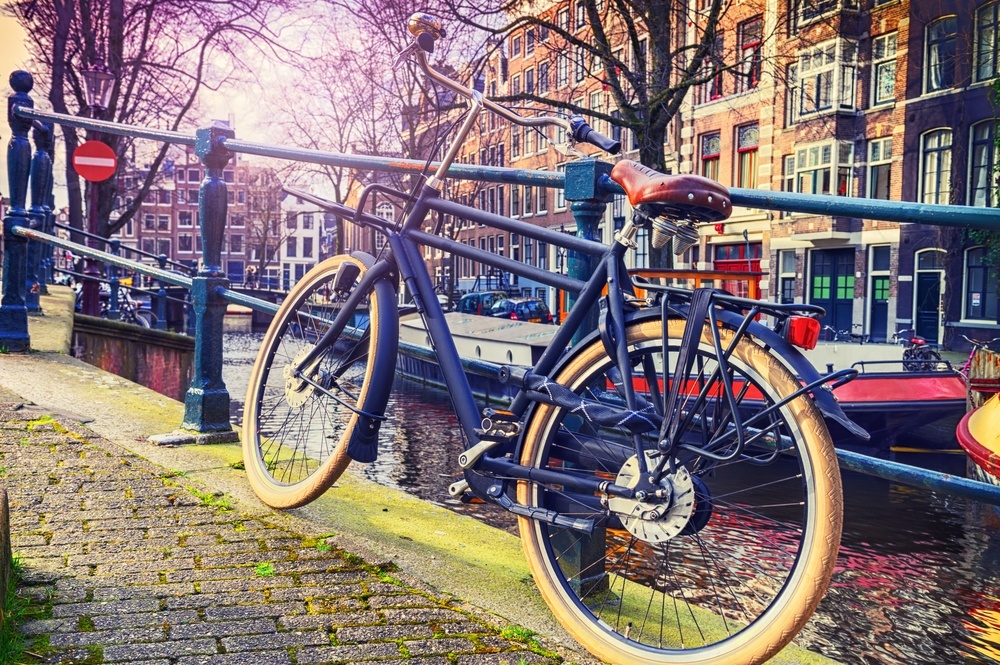 3. Visit the Red Light District
Although notorious for its unbridled sleaziness, Amsterdam's Red Light District is also a region of great historical import, and it is the oldest part of the city. The district's official name is De Wallen, and it is also known for its 14th century architecture, not to mention its picturesque canals and avenues. There's more to this area than just sex shops, cannabis cafes and window prostitutes (no pictures, please). Rising up among the sea of debauchery that the RLD has become famous for, is the Oude Kerk – the oldest church in the city. Contrary to popular belief, it's also one of the safest areas of Amsterdam because of the large police presence.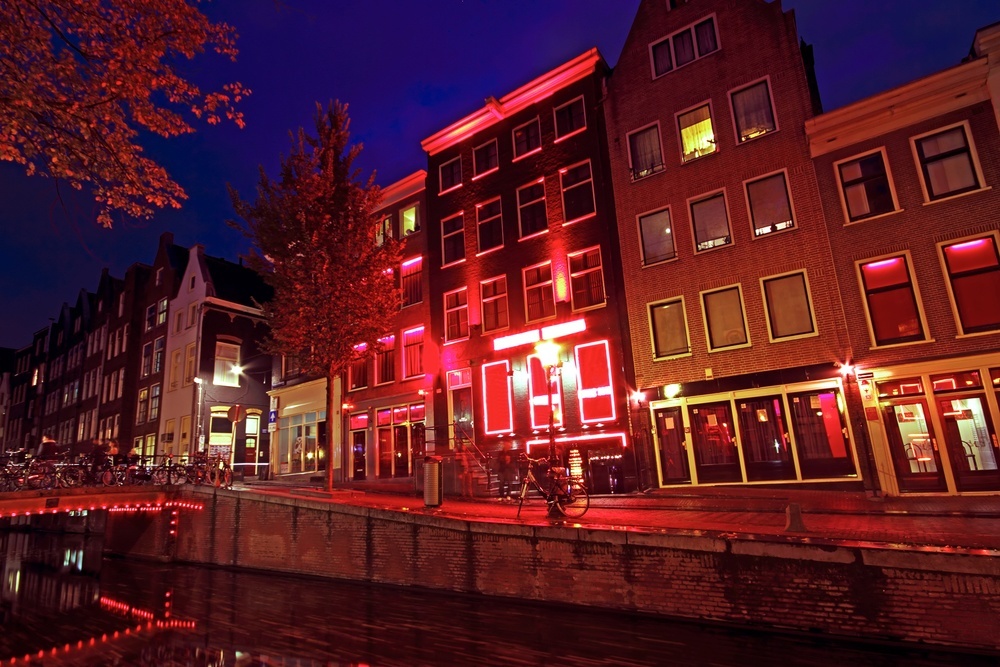 4. Peruse the Rijksmuseum
A national museum that was recently reopened after an extensive renovation project, Amsterdam's Rijksmuseum is a truly world-class venue dedicated to history and fine art. It currently displays a growing collection of more than 8,000 artifacts. Among the most important in the collection are original works by Rembrandt and Vermeer. Designed by Pierre Cuypers and first opened in 1885, the building itself is also architecturally splendid.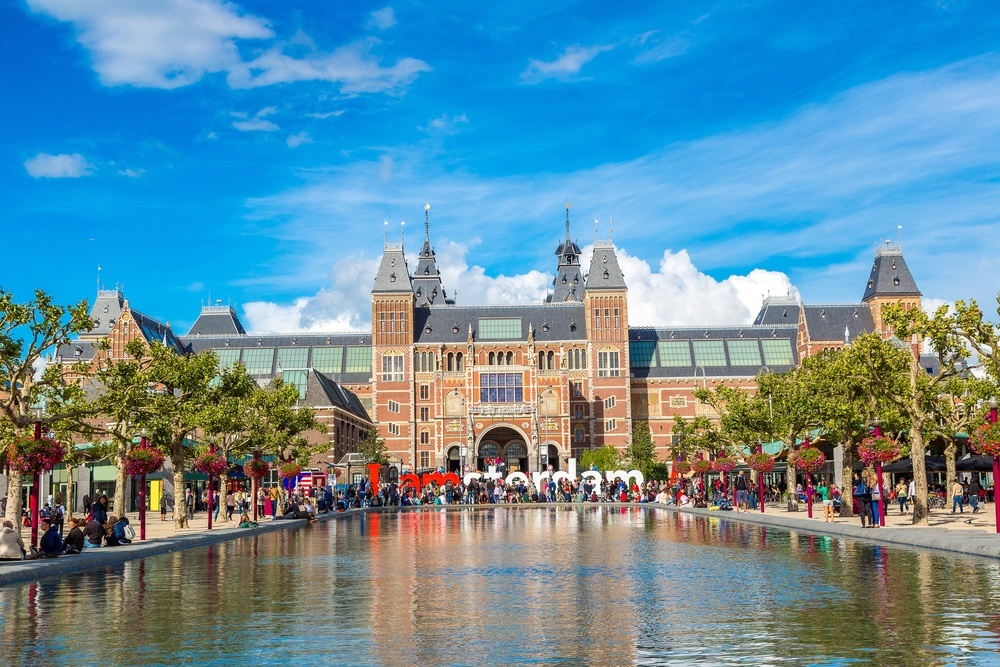 5. Be Moved at the Anne Frank Museum
 
One of the most popular and famous among Amsterdam's many museums, the Anne Frank Museum is located in the former home of its namesake. The museum efficaciously captures the essence of the tragic history and horrendous persecution of the Jewish people in Europe up to and during the Second World War. Young and old will be moved by seeing where the young diarist and her family lived in hiding. You'll be better off visiting the museum early in the morning or late in the evening if you want to avoid long lines.
 

6. Take a Boat Tour
 
There are few better ways to experience Amsterdam's beautiful canals than by taking a boat tour. After all, riverboats have been an essential form of transport throughout most of the city's history. The options are plentiful but, if you prefer a little privacy, you can also charter a private boat. Some of the boat tours feature elegant lounges and restaurants where you can happily spend an evening taking in the sites while you relax with some fine food and wine.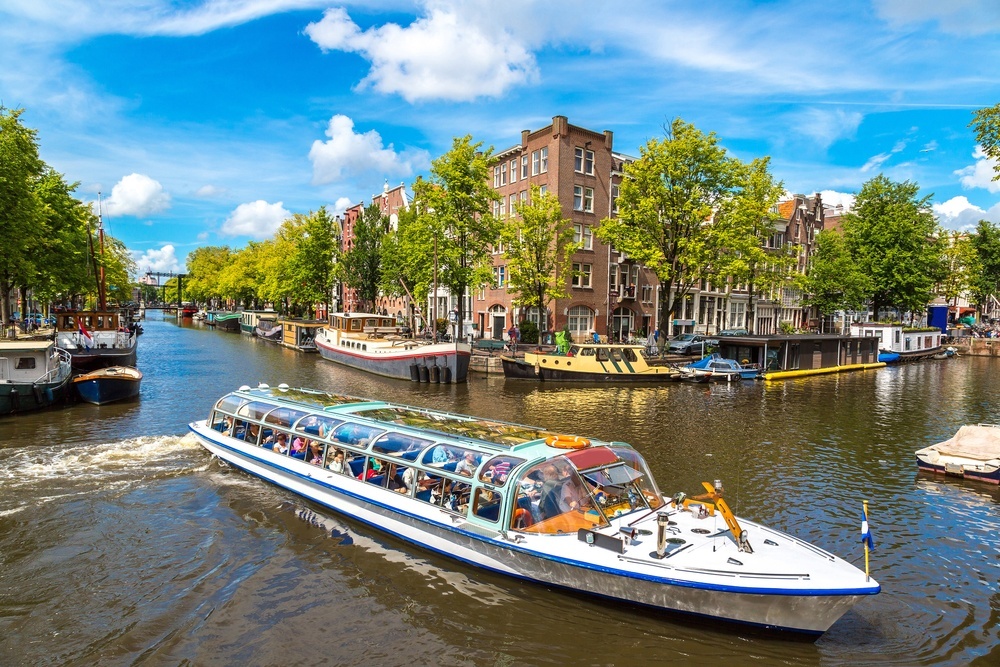 7. Stop at the Flower Market
The Netherlands is famous for its love of tulips and its many florists. However, nothing better captures the essence of this Dutch favorite than the Flower Market, known locally as the Bloemenmarkt. The market features many floating stalls at the side of a canal, and tourists can even buy specially packed bulbs to take back home. Other related venues include the Tulip Museum and the Keukenhof Flower Park, a short day trip away.
8. Relax in the Vondelpark
One of the best places to unwind on a warm summer day in Amsterdam, the Vondelpark is the city's largest and most famous park. Sporting an eclectic atmosphere and frequented by people from all walks of life, the park is full of cafés, ponds, gardens and footpaths. Whether you fancy relaxing with a beer or enjoying a picnic lunch, the colorful Vondelpark is a place you can easily end up spending a pleasant afternoon.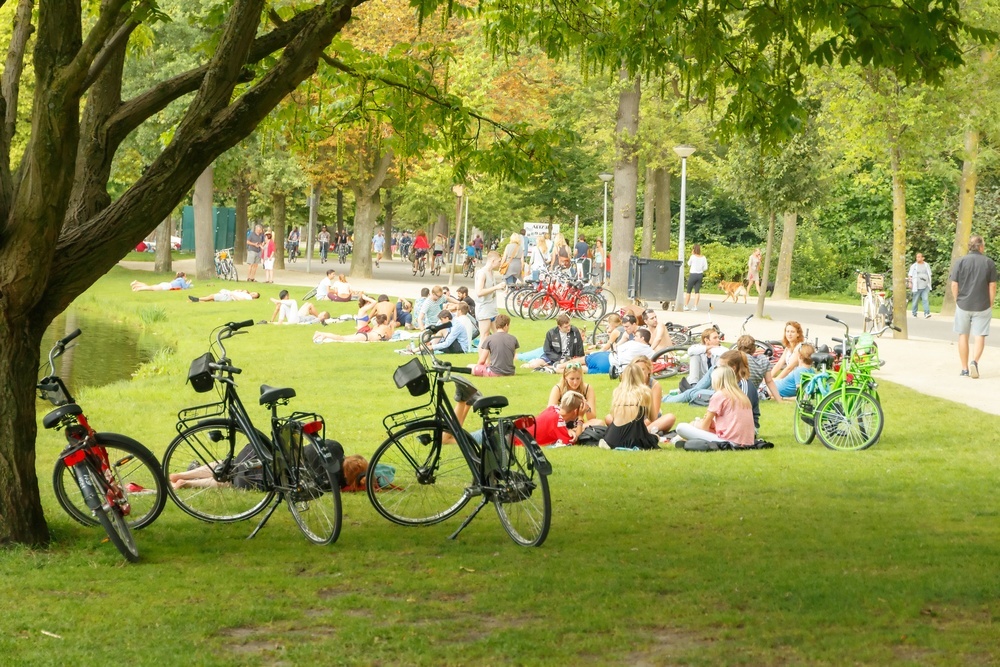 9. Shop at the Albert Cuyp Market
Situated in Amsterdam's historic Latin Quarter, the Albert Cuyp Market is one of the largest street markets in the country. Held every day for more than a century, you can browse through a vast range of local products including vegetables, fish, fruits and clothing. You'll also find an extensive selection of goods from some of the Netherland's many former overseas colonies, such as the Antilles, Surinam, India and New Guinea. Whether you buy something or not, it's fun to browse around here.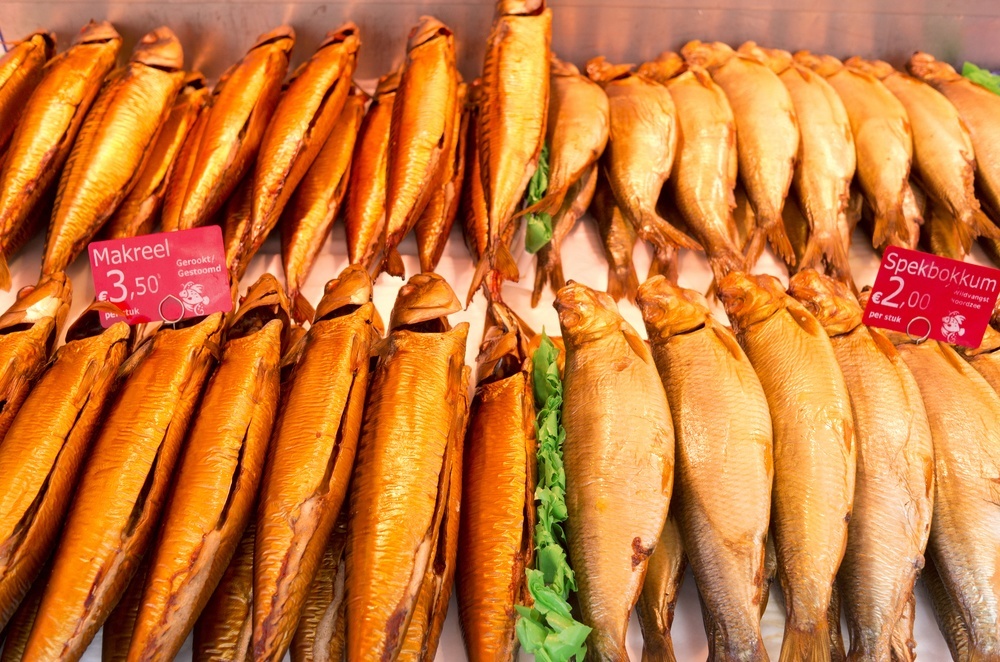 10. Explore Jordaan
Formerly a working-class neighborhood, Jordaan has become one of Amsterdam's most important cultural regions with its numerous upmarket shops and restaurants, charming canal views and eclectic art galleries. The district is also known for its many courtyards and small gardens, many of which have been tastefully renovated in recent years. During the summer, many of the yards host free concerts.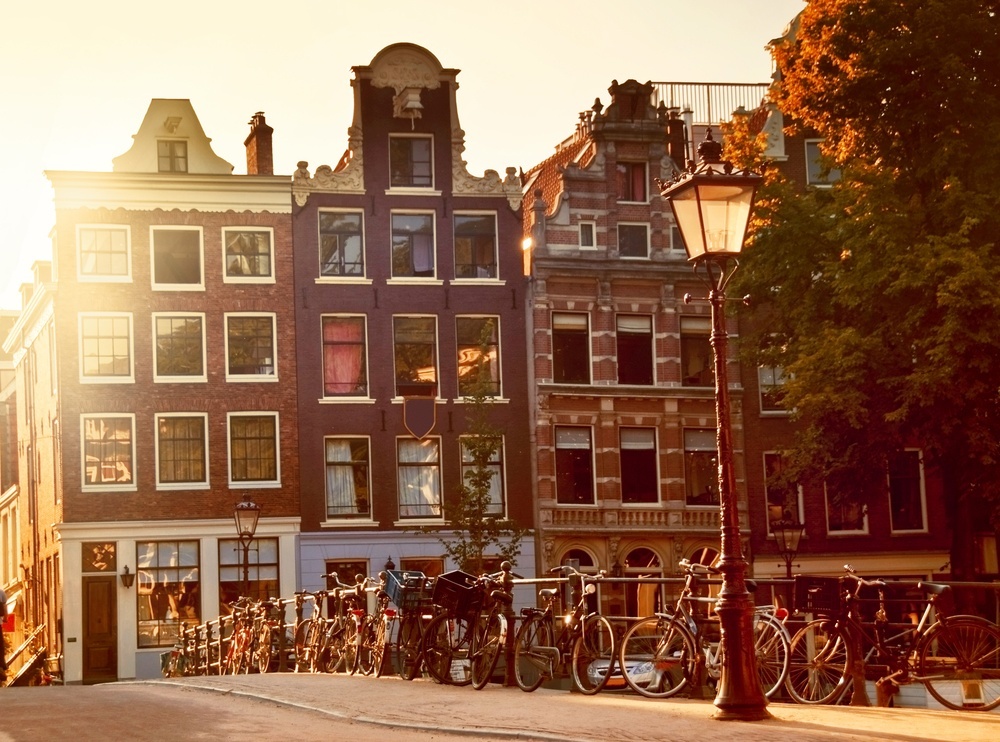 11. Go Windmill Spotting
Windmills are one of the most iconic Dutch symbols, and you don't have to stray far from Amsterdam to see some. Built in 1631, De Otter in Amsterdam West is the only remaining mill in the city. You'll find a charming cluster of eight windmills in Zaanse Schans, an open-air museum just a 15 minute train ride from the center of town. De Gooyer is the tallest wooden windmill in the country. It's located next door to a brewery, so you can enjoy some traditional Dutch beer after viewing the mill on your city break in Amsterdam.