Maine, arguably one of the most beautiful states in the continental United States, boasts a richly diverse array of environments from its coastal beaches to its inland forests, not to mention some of the best seafood in the world. Whether you're venturing to the Maine coast for a beach vacation in the summer months or seeking an off-season jaunt in the woods, this guide has some great tips for a memorable trip across the Pine Tree State.
1. Enjoy a Seafood Feast
Maine is known for its bountiful lobster, which should not be missed. In addition to trying the lobster, make sure to sample some clam chowder and crab cakes while in Maine. Many restaurants in the state also offer "Fisherman platters" or specials that include several fried versions of virtually any sea creature that can be caught off Maine's coast. This full lobster and jumbo shrimp special is featured at Mabel's Lobster Claw in Kennebunkport. Mable's has been serving locals and visitors lobsters since opening its doors in the 1950s.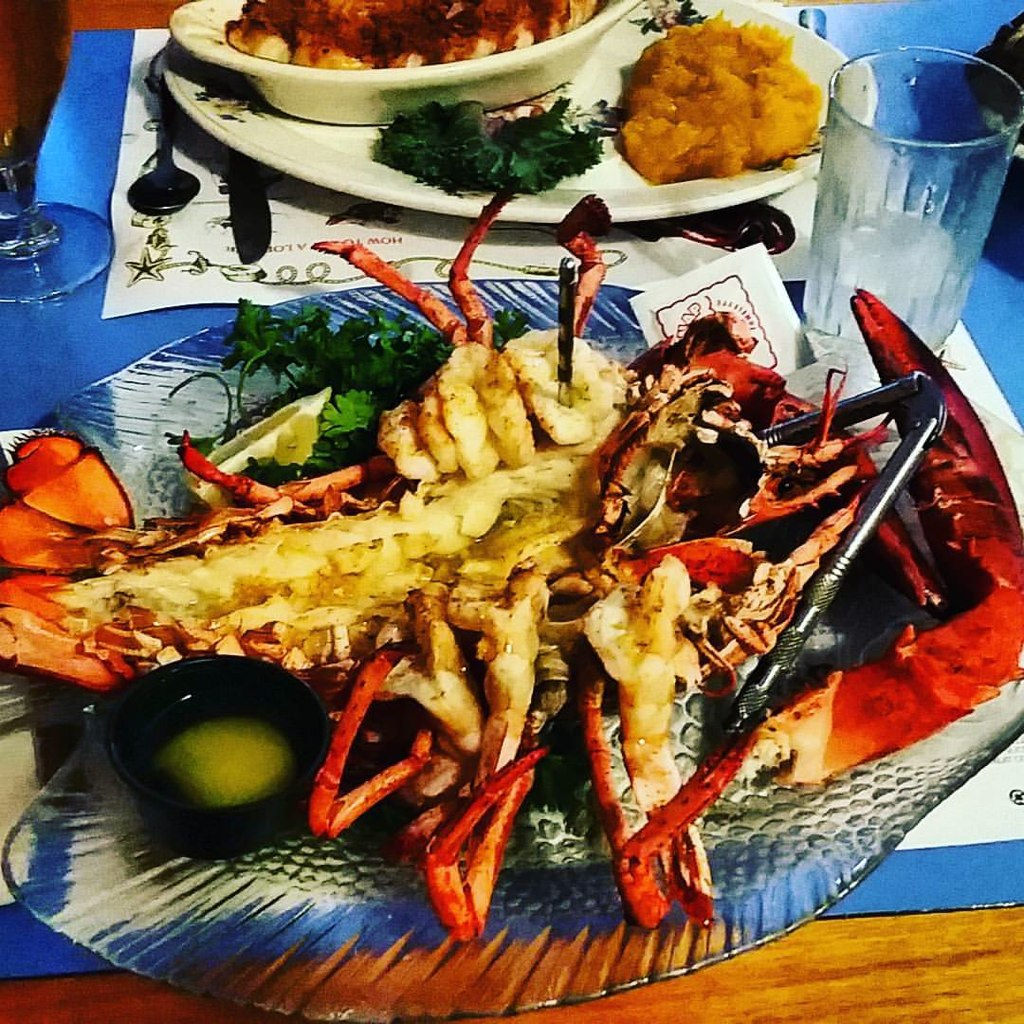 2. Explore Historic Landmarks
Did you know that Maine entered the Union as a part of the Missouri Compromise? Maine and Missouri both became states in 1820 – the first as a free state and the latter as a slave state. The Underground Railroad ran through this free state, and you can stay at one of the houses that operated along the network as it is now a bed and breakfast. The Waldo Emerson Inn is the oldest house in Kennebunk, Maine, and it was built by Waldo Emerson, the Great Uncle of writer Ralph Waldo Emerson. If you stay here, make sure to ask to see the window covers that were used to protect the house from enemy arrows – you can actually see the arrow indentations in wood!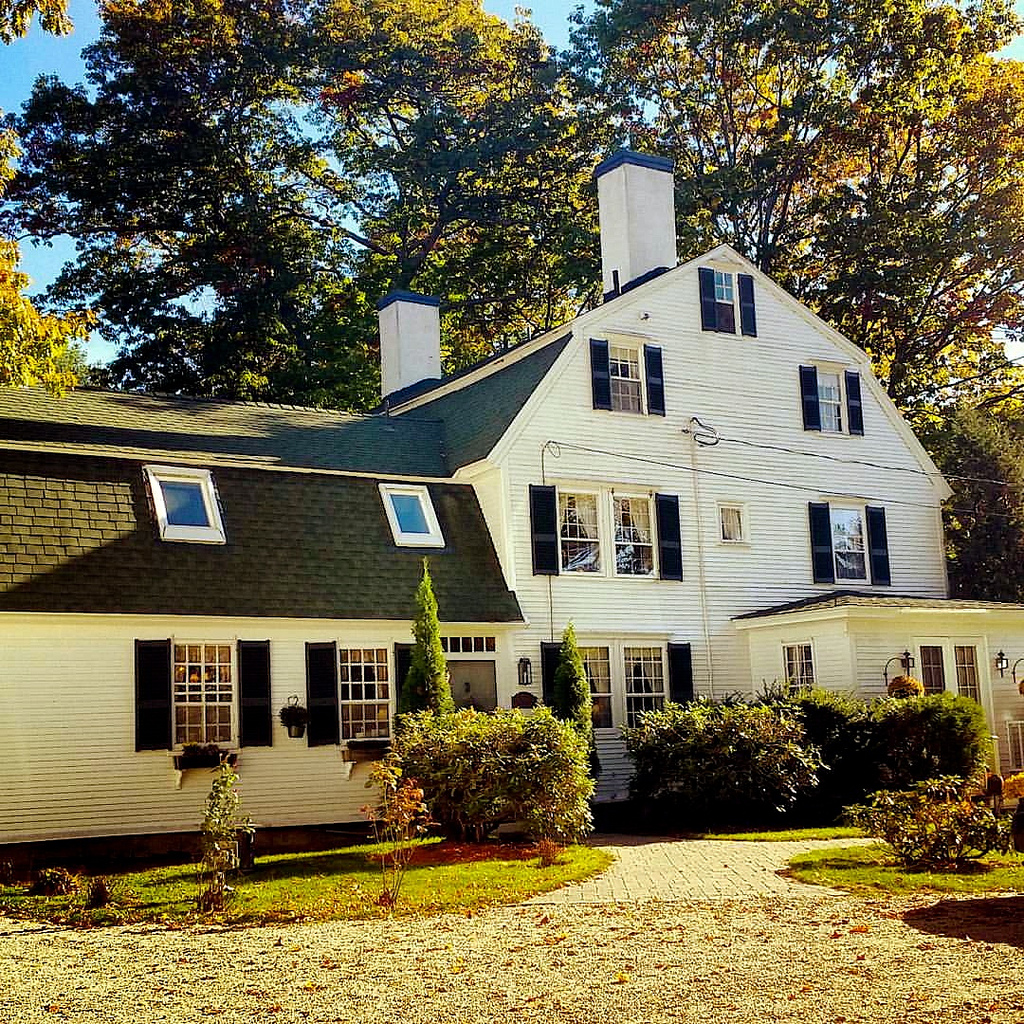 3. Lodge at a B&B
Whether you stay at the Waldo Emerson Inn or any one of the many other B&B's across Vacationland, make sure to stay at a bed and breakfast inn for either a portion or your entire Maine trip, just for the experience. If you're staying on the coast, it's likely that the house will be equipped with bikes that you can borrow at no additional cost. B&B owners pride themselves in the second "B" of B&B: breakfast! Come down early for a hot cup of coffee and perhaps some fresh blueberries before breakfast starts, which often includes homemade specialties like French toast.
4. Visit a Lighthouse
Glaciers carved out Maine's rocky coastline many years ago, and as a warning to sailors, over 60 lighthouses were erected along Maine's jagged coast. A visit to one of the many lighthouses in the state offers a glimpse into its rich maritime history. The Doubling Point Lighthouse, for example, was built in 1898, which was 15 years after the shipbuilder Bath Iron Works was established 1.5 miles up the Kennebec River in Arrowsic, Maine.
5. Go to the Beach
Most vacationers to Maine come for two things: the beaches and the lobster. With the 9th longest coastline in the United States – spanning a distance of over 228 miles (367 km) – there are many beach options for travelers. Some of the prettiest beaches are in Maine's Acadia National Park where visitors can bike, picnic, hike and enjoy an afternoon treat of popovers and blueberry tea.
6. Take a Hike
Lovers of the outdoors appreciate Maine not just for its coastline but also for its inland forests. Plan a day hike through Baxter State Park where you can spot wildlife like birds, bears and moose. Make sure to stay on the marked paths, and arrive early if you're keen on spotting a moose.
7. See Local Wildlife
Whether you spot moose or bear in Baxter State Park or a crab along the coast of Kennebunkport, it's likely that you will see several creatures while visiting Maine. Bird watching enthusiasts flock to the state to see any of the 292 different species of birds that exist in Maine (according to Maine's Department of Inland Fisheries & Wildlife). If you're a birder, don't forget to pack your binoculars!
8. Plan a Fall Foliage Visit
One of the most beautiful times to visit Maine is during the fall months. While technically "off-season," many nature lovers visit Maine in October to see the gorgeous fall foliage. The views from the Penobscot Narrows Observatory offer some stunning views of the Penobscot River and the surrounding region just outside of Bangor, Maine.
9. Take a Boat Ride
If you're visiting Maine during the summer months, take advantage of the weather and one of the many local boating operations to take a ride down one of Maine's rivers, or venture into the Atlantic Ocean. There are many different options at a variety of price ranges from day charters to tours of the surrounding islands.
10. Visit Acadia National Park
It is within Acadia National Park that you can experience the best of Maine's two worlds: the forest and the beaches. Walk along the coastline and make sure to hike up to its highest lookout point for some fantastic views.
11. Venture off of the Beaten Path
Ralph Waldo Emerson poetically said "Do not go where the path may lead, go instead where there is no path and leave a trail." While most of Maine's vacationers flock to the state's gorgeous beaches in the summer months, consider visiting Maine during the off-season to experience its fantastic National and State Parks such as Baxter State Park in the late fall. Just don't take Emerson's quote too literally when hiking on the trail routes. Rather, make sure to stay on the trails as they are there for a reason.