Many people have never heard of Oaxaca and most can't pronounce it (wuh-HAH-kuh), but this distinctive city and state in southern Mexico should be on everyone's travel list. Perhaps you've partied in Cancun, seen the cliff divers in Acapulco or made a port-stop in Puerto Vallarta, but you haven't experienced authentic Mexico until you've embraced Oaxaca. It's a goldmine for visitors looking for more than just a sunny getaway south of the boarder. The colonial architecture, the 16 different indigenous cultures, the rich artistic heritage, the archeological wonders, the stunning coastline and the renowned regional cuisine are all exceptional. This underrated gem is one of Mexico's best kept secrets, but it's time to spill the refried beans. Here are 11 essential experiences awaiting you in Oaxaca.
1. Zone Out at the Zocalo
The zocalo is the heart and soul of Oaxaca City. There are lots of town squares or central plazas around the world, but this one resonates as the ultimate community hub for chilling away the hours. A cross-section of travelers, gringo expats and locals of all ages gather in this shared living room to eat, drink, chat, read, flirt, stroll, play and people watch. Terraced cafes line the traffic-free square with lots of open air seating ideal for the "perpetual spring" climate. Indigenous vendors may pass by selling anything from hand-woven huipils (traditional shirts) to chapulines (fried grasshoppers). You might catch a concert, festival or protest in the park. Sit on a shady bench near the fountain or promenade around the perimeter as the locals do each evening. The Oaxaca zocalo is a lively yet peaceful place to hang out any time of day.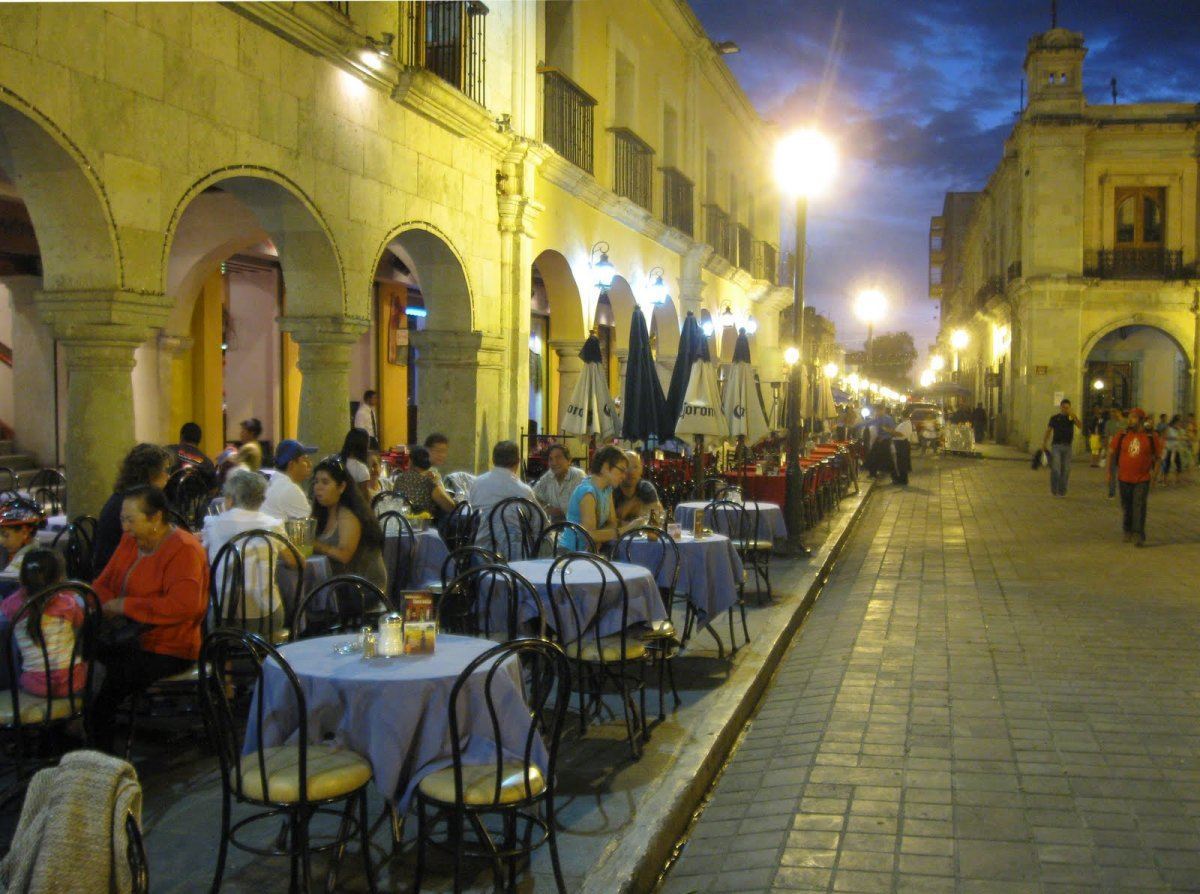 2. Peruse the Pyramids
Chanel your inner Indiana Jones and explore the important archeological zones not far from Oaxaca City. Monte Alban and Mitla are exquisitely intact sites that predate the popular ruins of Palenque and Chichen Itza. Pre-Columbian Oaxaca never fell under Mayan or Aztec rule, so they reflect the Zapotec and Mixtec influences of the area. Monte Alban was the political crux of the region from 500 BC to 750 AD. Located just 10km out of town, its astronomically aligned pyramids and ball courts are particularly well-preserved. Mitla, 44km from the city, was more of a ceremonial center that had its heyday from 100 to 1521 AD. Its most noteworthy feature are the intricate mosaics and elaborate wall carvings that are unlike any other site in Mesoamerica.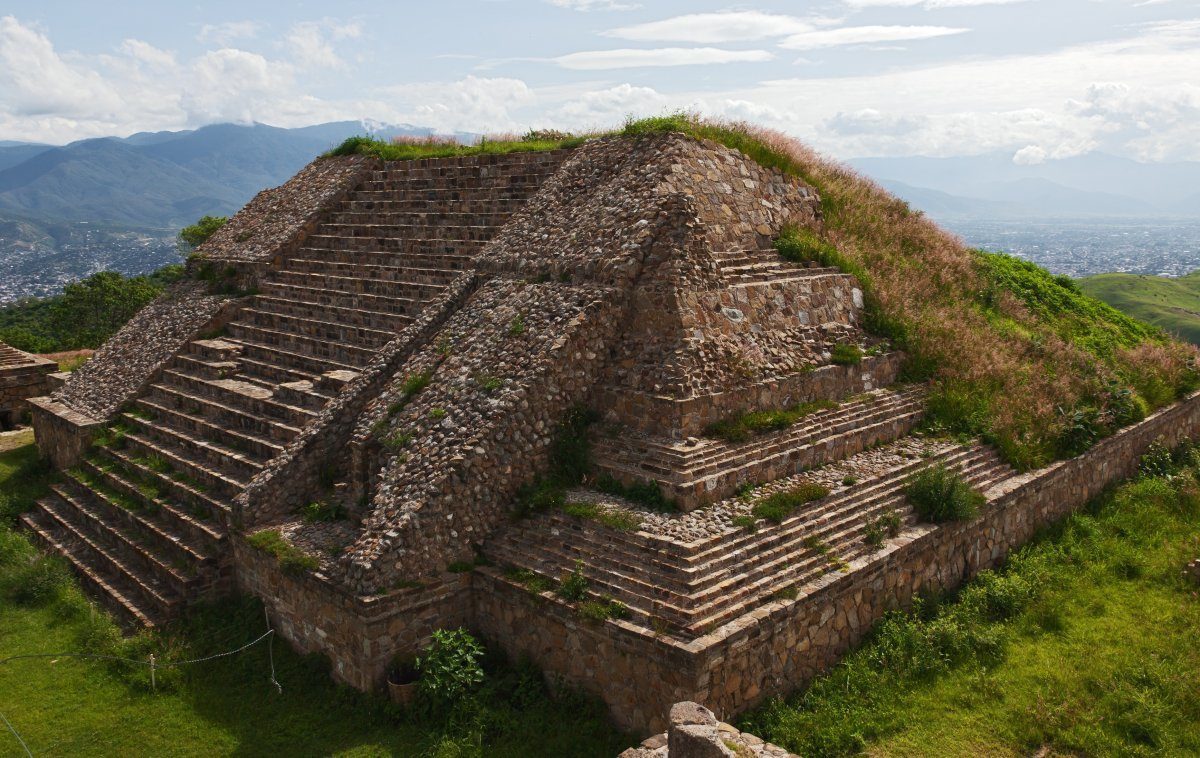 3. Savor the Flavors
Oaxaca is world-renowned for a variety of specialties that every foodie or connoisseur should sample. First and foremost is Oaxacan chocolate (the original!), a rich, slightly gritty variety often ground with sugar, cinnamon and almonds and made into a thick, frothy hot chocolate. It's also a key ingredient in Oaxaca's legendary signature dish, mole, a complex spicy savory sauce that can take days to prepare. Oaxaca's famous queso cheese, a mild, stringy, stretchy ball of dairy deliciousness, is not to be missed. You also have to try a tlayuda, a popular local snack made with a crispy tortilla topped with refried beans,shredded meat, avacados, queso and salsa – kind of like a Mexican pizza. Oaxaca is one of the largest coffee growing states in Mexico, and it makes one strong, smooth, satisfying cup of joe. Most is reserved for export, but ask around and you'll find a cafe that serves the home-grown brew. Can't forget the prized local liquor, mezcal, a distilled tequila-like alcoholic beverage made from the maguey cactus. Then there are the chapulines, crunchy fried crickets served with chili and lime, which are great to munch on with a cold cerveza.
4. Meander the Mercados
Oaxaca is a market town, and there are two main mercados near the city center you'll definitely want to hit to experience a Mexican sensory overload (in a good way). The colorful Benito Juarez market takes up two blocks south of the zocalo and is a diverse blend of food, clothing and handicrafts geared to both locals and tourists. You'll find stalls selling fresh produce, aromatic herbs, steaming tamales, handmade tortillas, local cheese and chocolate plus an astounding variety of dried chiles alongside leather goods, sandals, tin trinkets, beaded jewelry and hand-woven textiles. The 20 de Noviembre market a block down is more food-oriented, and can be considered a carnivore's paradise. Come for the carne asada experience and sample smokey barbecue roasted meat of all origins cooked and seasoned in every which way. Grab a basket of green onions, chiles and vegetables from the vendors at the back and bring them to be cooked up alongside your chosen meat. The steamy hubbub may seem chaotic at first, but it's a fun way to grab lunch, dinner or picnic fixings, Oaxacan style.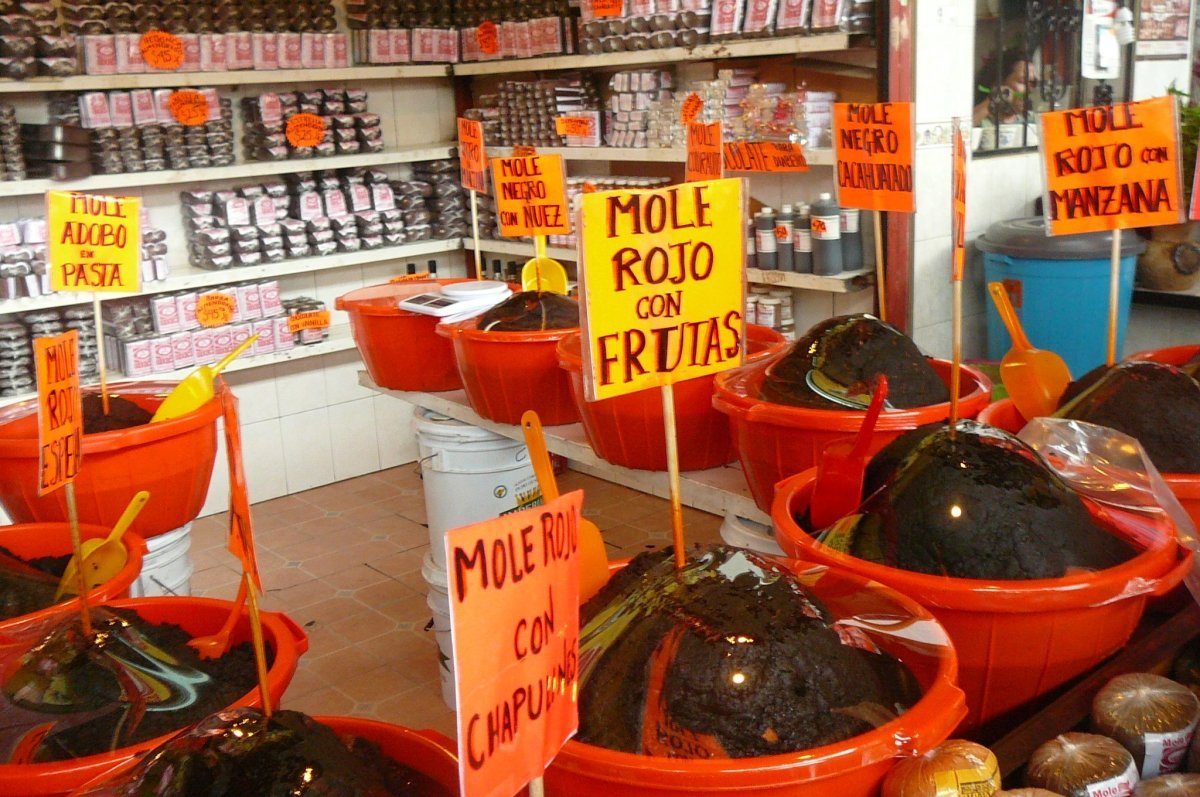 5. Support the Local Artisans
Maybe there's something in the local water, but for some reason Oaxaca seems to produce more talented artists, weavers, embroiderers, potters, tinsmiths, silversmiths, leathermasters and craftspeople than just about anywhere on the planet. Each village seems to have a particular creative specialty that garners global respect. Woolen rugs made with organic dyes and handwoven on a traditional backstrap loom are the particular pride of the textile studios in Teotitlán del Valle. Barro negro, gleaming black clay pottery, is the age-old handmade Zapotec classic from the family-owned workshops around San Bartolo Coyotepec. The most distinctive Oaxacan offering are the alebrijes – whimsical animal figurines whittled from the twisted branches of the copal tree and hand painted with bright patterns. These colorful iconic creatures have become the major source of employment in the studios of San Antonio de Arrazola and San Martín Tilcajete. Don't worry, if you can't get out to the rural regions to buy direct as most of the artesanía folk art can be found in Oaxaca City too.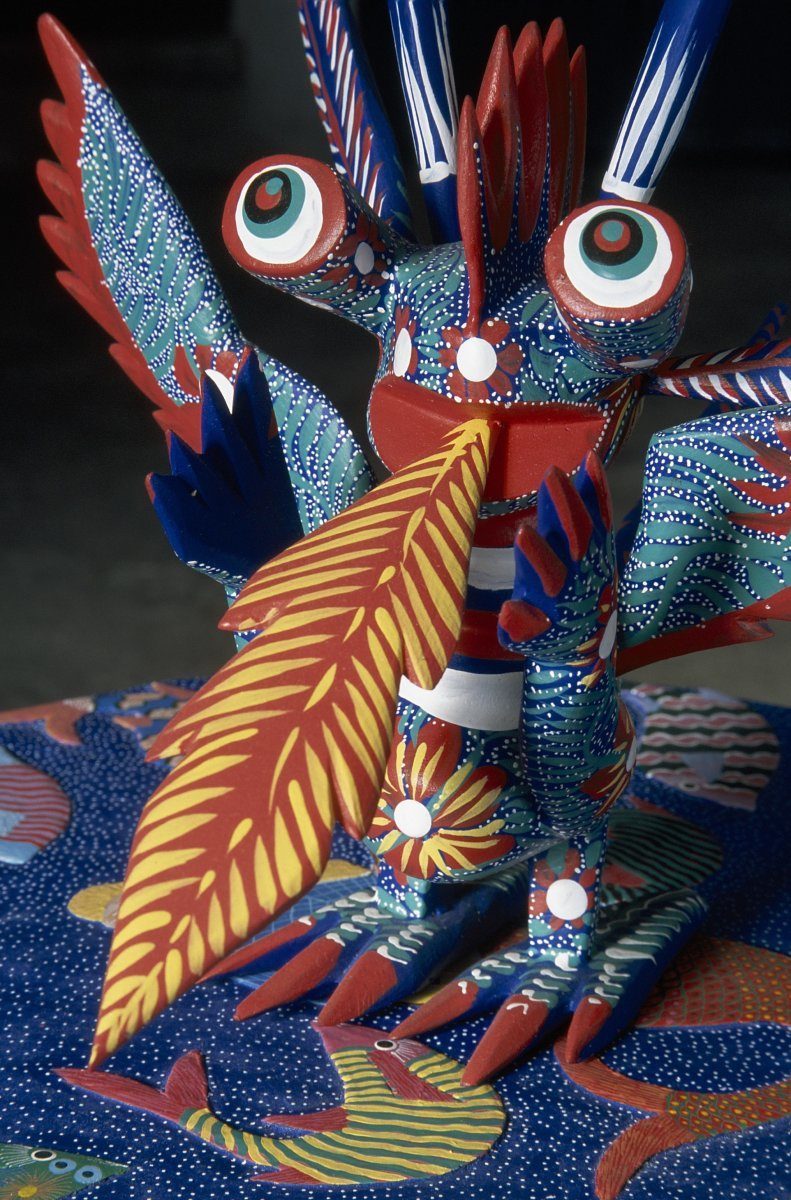 6. Find a Fiesta
Oaxacan people really know how to throw a party. There's always some celebration going on with special music, dance, food and drink on the agenda. You might consider timing a trip to Oaxaca around three fiestas in particular. The biggest bash of the year is the Gualaguetza, a colourful folk festival in July featuring elaborately costumed exhibitions of Oaxaca State's traditional dances. The Day of the Dead (Día del los Muertos) festivities begin in mid-October leading up to November 2. Decorative altars and skeletons are erected around town and special food is brought to the cemeteries to welcome back ancestral souls. It's not as morbid as it sounds as its really more of a happy celebration of life and family. Christmas is another time when Oaxaca goes all out. Festivities are held from mid-December to January 6, with December 23's "Night of the Radishes" being a quirky highlight. Who can resist the world's foremost radish-carving competition? Book hotels well in advance during these fiesta times.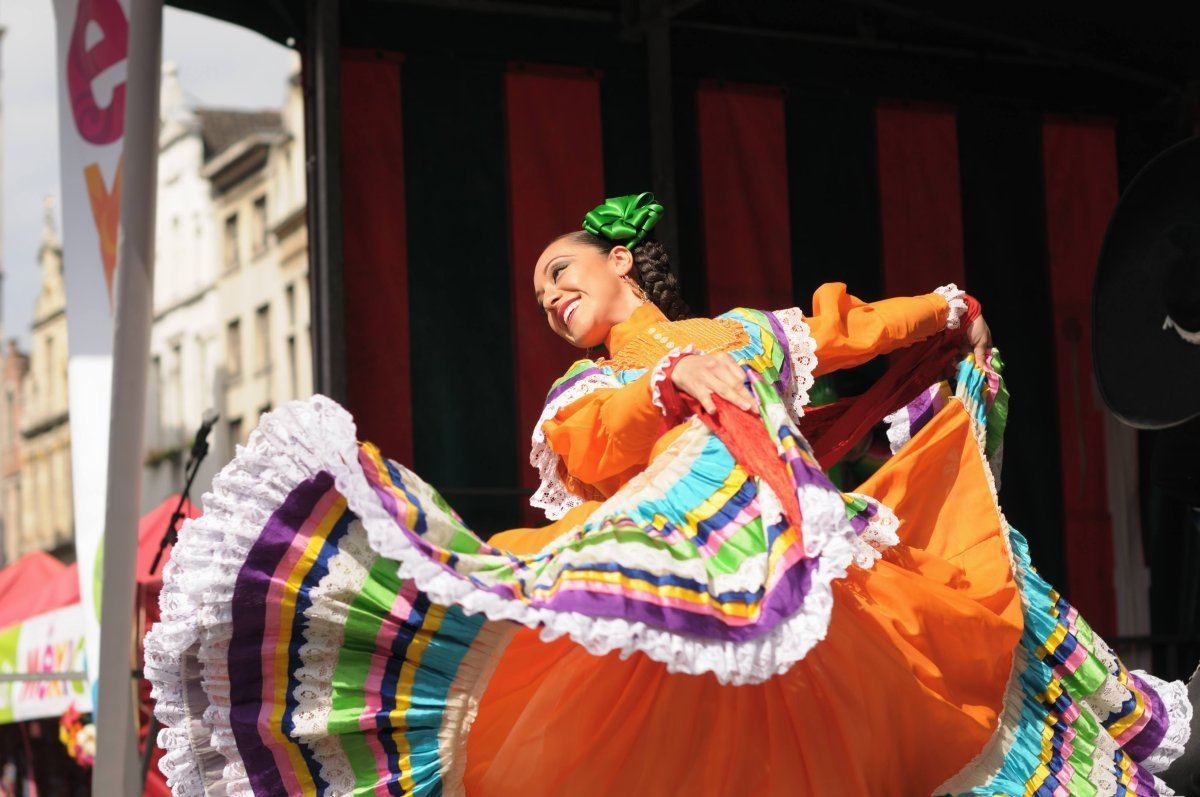 7. Take a Temazcal
Oaxaca is a great place to try a traditional baño de temazcal, an ancient Mesoamerican sweat-lodge cleansing. This is not your typical relaxing spa treatment. You are brought to a womb-like steam-filled adobe hut where you are told to sip herbal teas and relax. After some time, a healer will come in and start gently whacking you with large bushels of local herbs, apparently to beat the bad energies out of you. This may be followed up with a massage. Give it a try, as it supposed to have profound mental, physical and spiritual benefits – or at least make a fun story to tell the folks back home.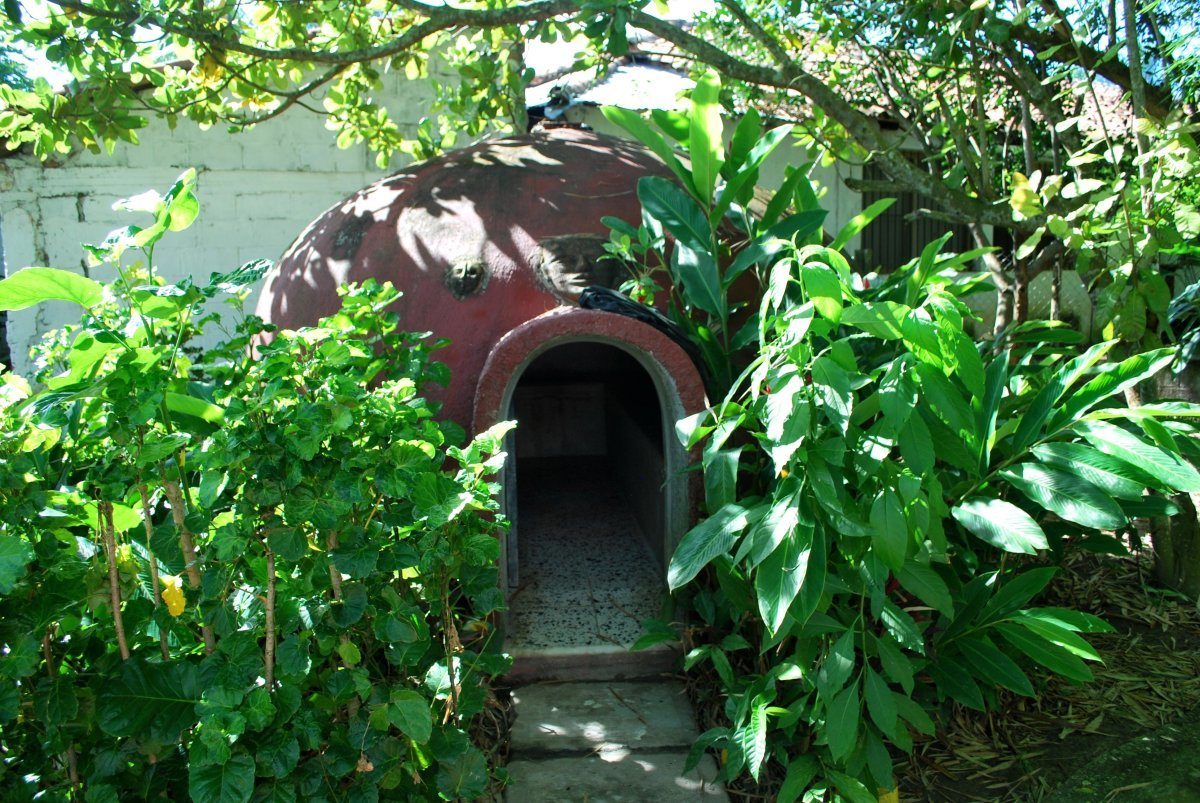 8. Witness the World's Widest Tree
About 10km outside of Oaxaca city on the way to Milta is the great Tree of Tule, the most famous tree in all of Mexico. This amazing Montezuma cypress is has the stoutest trunk in the world with a circumference of 54 meters. It is estimated to be anywhere from 1200 to 3000 years old. Scientists used to think it was a conglomeration of multiple trees, but DNA testing has concluded that it is indeed one individual tree. The impressive girth of this World Heritage Site is well worth checking out.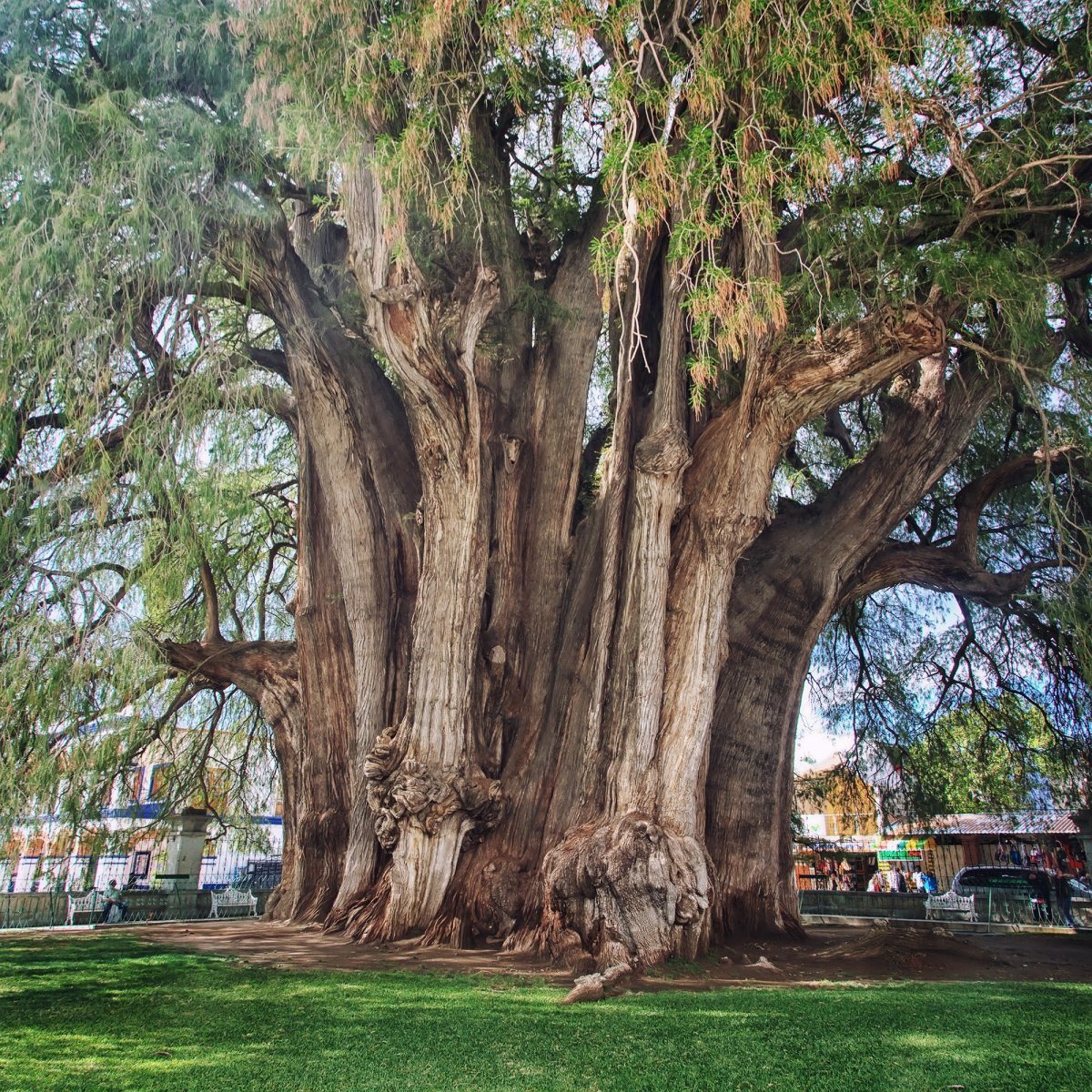 9. See a Petrified Waterfall
The Hierve el Agua is one of the most scenic natural attractions in Oaxaca's Central Valleys. It's about 70km from the city and past Milta. The name means "the water boils" in reference to the natural mineral hot springs that bubble and flow here. The high calcium deposits have sculpted over thousands of years what looks like a solid stone waterfall cascading off the 50 to 90 meter cliffs. It almost looks frozen if it wasn't for the desert cacti growing beside it. There are several turquoise hot springs you can take a dip in here, one like an infinity pool teetering on the edge of the precipice.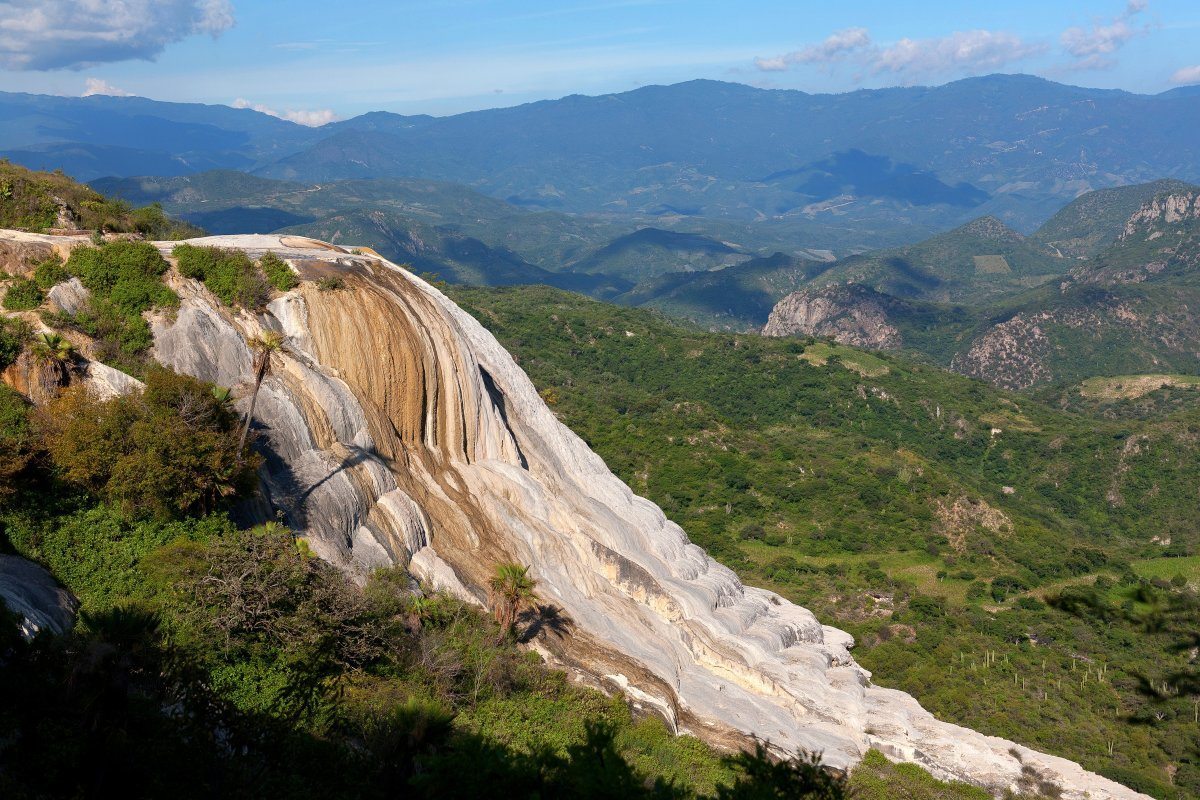 10. Go Coastal
The Pacific coast of Oaxaca is a short flight or half day drive away from the city through windy mountain roads with amazing views around each switchback. The gorgeous Bahias de Huatulco is a haven of top-tier resorts that envelopes 9 pristine and protected bays. You'll be hard-pressed to find better beaches in the country. If you're looking for something a little less built-up, Puerto Escondido is the quintessential Mexican surfers paradise with world-class 30ft waves. Smaller beach communities like Mazunte and Puerto Angel dot the coastline, each with their own authentic flavor and natural beauty. Hawksbill turtles nest around here, so ecotourism opportunities are developing. Laid-back Zipolite is famed for its hippie/backpacker vibe, with palm-thatched cabanas and endless hammocks strung up along the nudist-friendly beach.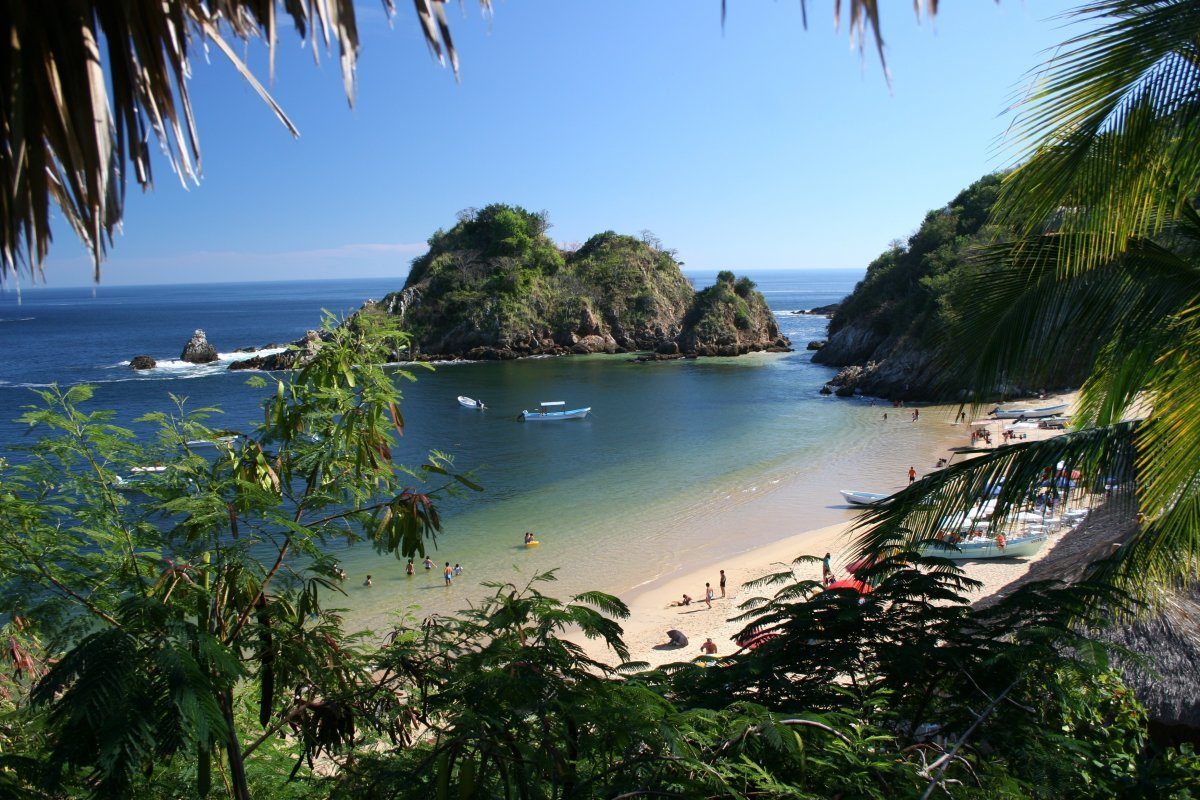 11. Have a Religious Experience
Regardless of your personal faith, popping into some of 27 magnificent colonial churches in Oaxaca City is essential. On the north side of the zocalo is the impressive Cathedral of Our Lady of the Assumption built in 1535 (and rebuilt after several earthquakes). You can't miss the Santo Domingo de Guzmán church and former monastery which dominates a small plaza 4 blocks up the cobblestone Alcala pedestrian strip from the zocalo. Built in 1570, the interior of this baroque architectural masterpiece is full of gilded glitz and priceless artifacts. The old convent is now the Santo Domingo Cultural Center, which includes the amazing Museo de las Culturas de Oaxaca, a library and an Ethnobotanical Garden. The patron saint of Oaxaca is revered at the ornately carved and sculpted Basílica de la Soledad. It was built in 1682, supposedly at the sight where an image of the virgin of the Solitude once appeared inside of a box of shoes back in 1543. A rock marks the spot where this sacred shoebox was found.