As the fourth largest urban center in North America and one of the most liveable cities in the world, Toronto is a fabulous destination in itself. But sometimes you want to escape the hustle and bustle for a few days. Luckily, with its beautiful surroundings and easy accessibility, there are plenty of great options for weekend getaways from Toronto. Whatever time of year it is, there's always something to do in southern Ontario or just over the border, whether it's winter sports or summer camping under the stars. Here are some of the best two or three day jaunts to consider for your next break from T.O.
1. Niagara Falls
Niagara Falls consists of three waterfalls that straddle the US and Canada. Most visitors agree that the Horseshoe Falls on the Canada side are the most spectacular. Less than an hour and a half away by car from Toronto, the iconic landmark and its region are popular among international and local visitors alike. It's also famous for its vineyards around the picturesque town of Niagara on the Lake, which also boasts a lively theater scene. Niagara Falls is a top destination for nature lovers, and there are numerous accommodation options available, from high-end hotels such as the Marriott Gateway to the Falls to affordable family-friendly camp sites at the Jellystone Park.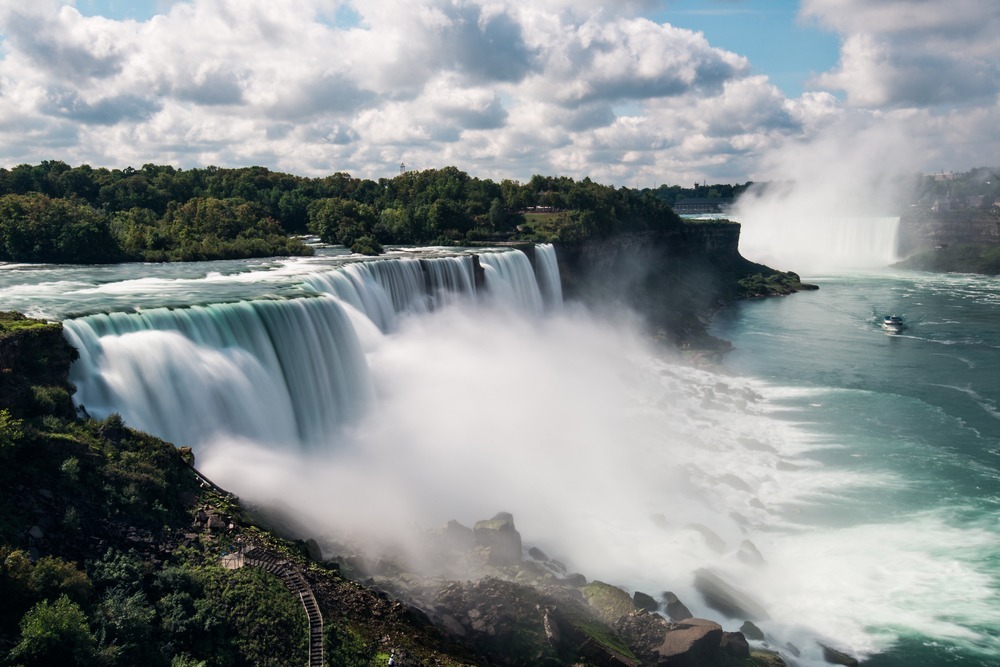 2. Algonquin Park
For those who want to enjoy the Ontario wilderness in all its purity, Algonquin Park is the ultimate option. This is the landscape of Canadian legend, complete with maple trees, moose, rocky ridges and canoes. If you want to camp, yurt or lodge here, book well in advance. Even the backcountry paddle-in campsites get booked up months ahead. Outdoor recreational options include interpretive trails, wildlife watching, kayaking, whitewater canoeing, fishing and, in winter, dog sledding. Stop by the Algonquin Visitor Centre, Logging Museum and Arts Centre to get an orientation before immersing yourself in nature. About a 3.5 hour drive from Toronto, it can be glimpsed as a daytrip, but is much better experienced over a few blissful unplugged days.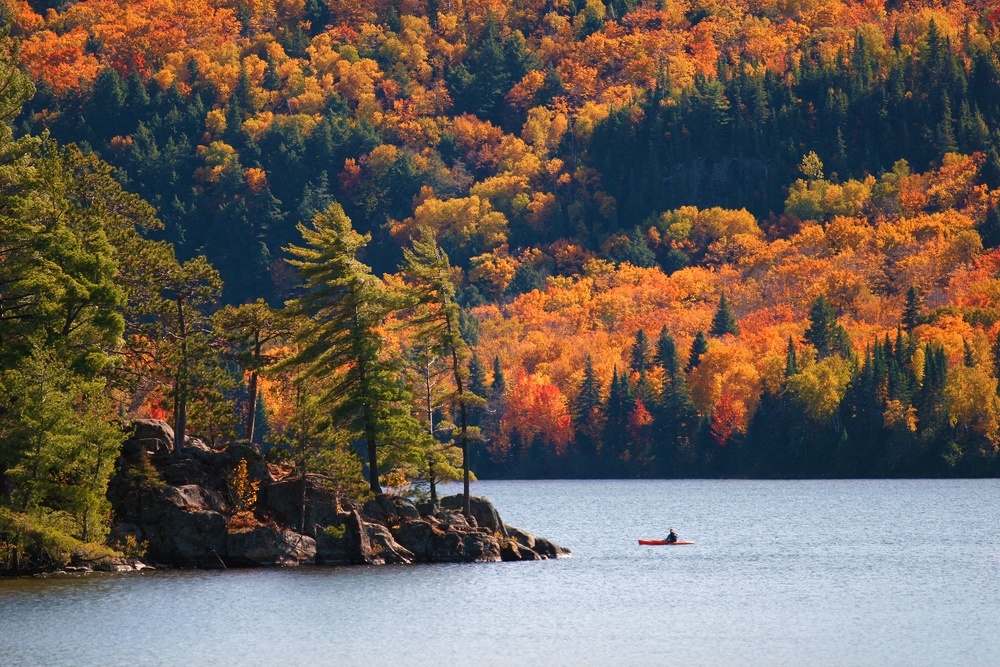 3. Hamilton
Although formerly known as a smoggy industrial city, the port city of Hamilton has undergone something of a revival in recent years. It now sports an excellent restaurant and nightlife scene. With its much lower population of around 700,000, (as opposed to 6 million in the GTA) Hamilton has a slower and more relaxed pace than its neighbor, Toronto, and it's also home to many cultural attractions. This includes the Royal Botanical Gardens and the Canadian Warplane Heritage Museum. Most Torontonians are unaware that there are over 100 waterfalls within Hamilton's boundaries that are worth exploring. Put it on your list of easy weekend getaways from Toronto, whether you drive in for the day or stay for a night or two.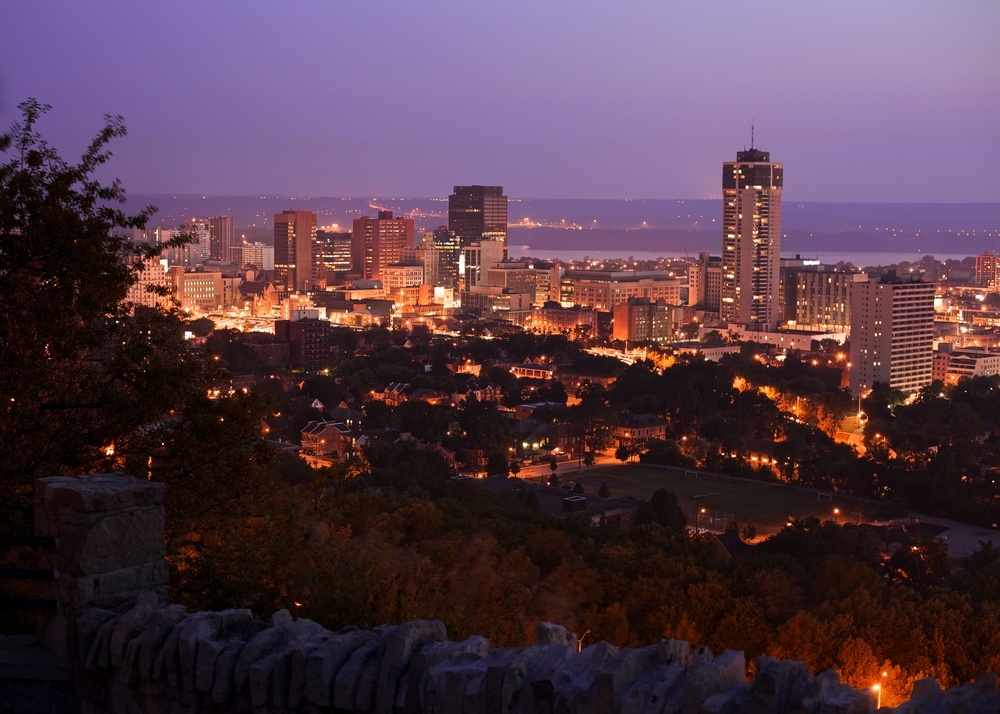 4. Muskoka
Muskoka is a huge and beautiful expanse of forests and lakes sporting some of the most picturesque scenery in Ontario – if not the world. Those wanting an escape to the wilderness for a weekend would find themselves challenged to find a better place for hiking, swimming, boating or camping. This is the quintessential "cottage country" with many small towns scattered around the three big lakes in the region, Lake Muskoka, Lake Rosseau and Lake Joseph. There are countless smaller lakes to enjoy, too. There are resorts, hotels, B&Bs and camp grounds in the area, but most people prefer a cottage experience. It's best to book well in advance as finding spontaneous accommodation in the summer is unlikely. Better yet, make some local friends and get an invite up to their cottage one weekend.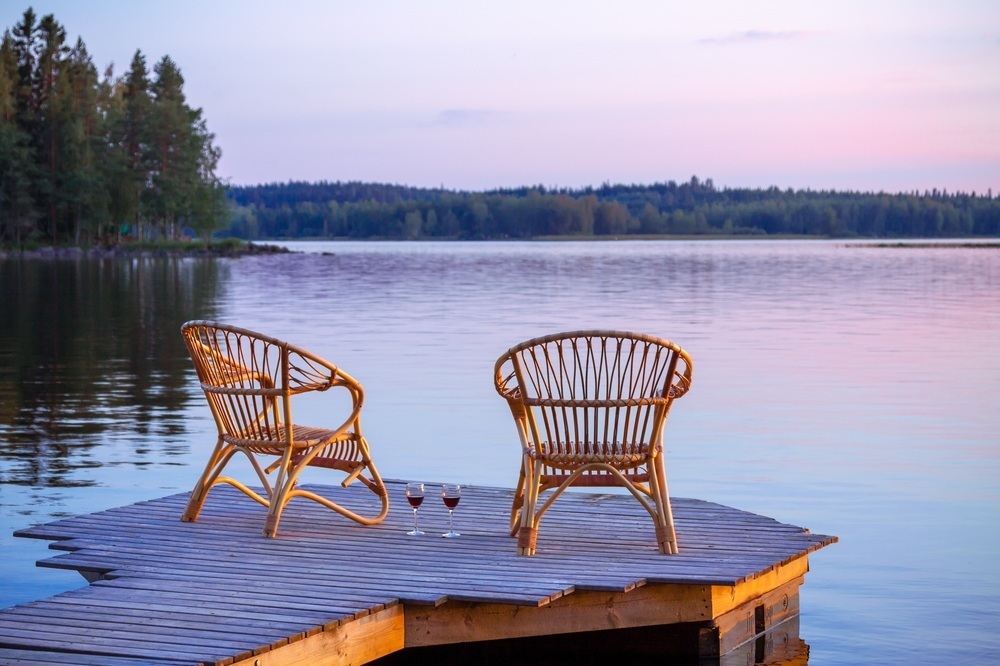 5. Cobourg
Less than 100 km east of Toronto, the historic town of Cobourg was founded in 1798. It boasts a pictureque small-town atmosphere thanks to its population of under 19,000. There are many well-kept parks in the region, and there's the Victoria Park Beach for those who fancy a swim, a game of beach volleyball or a lakeside picnic. One of the most pleasant places to stay in the region is The Breakers, situated right on the beach. It offers small cottages with prices starting at $150 per night. Take the train in from Union Station and enjoy a quiet weekend away.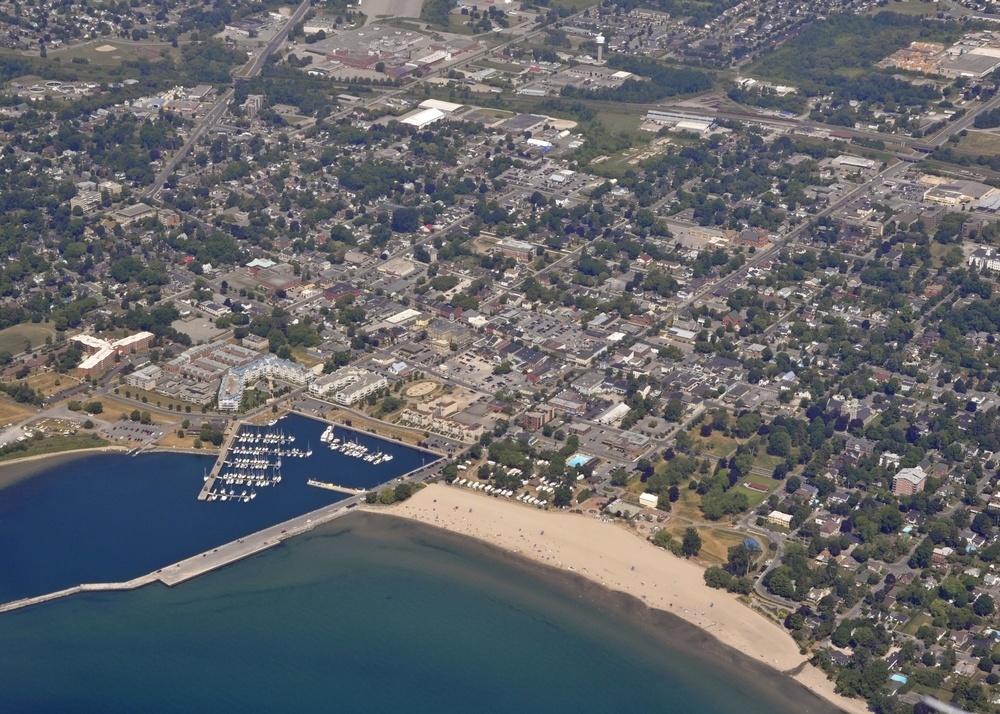 6. St. Anne's Spa
A popular all-inclusive four-season oasis, the beautiful St. Anne's Spa, is the ultimate destination for a wellness holiday not far from Toronto. Visitors can choose from more than 30 spa treatments, and there are a variety of accommodation options available. Its atmosphere is rustic country casual, but with a touch of elegance. You'll find walking trails, extensive gardens, horse-riding excursions, an outdoor pool, treatment gazebos, a boutique store, a bakery and a high-end restaurant there. Pure bliss.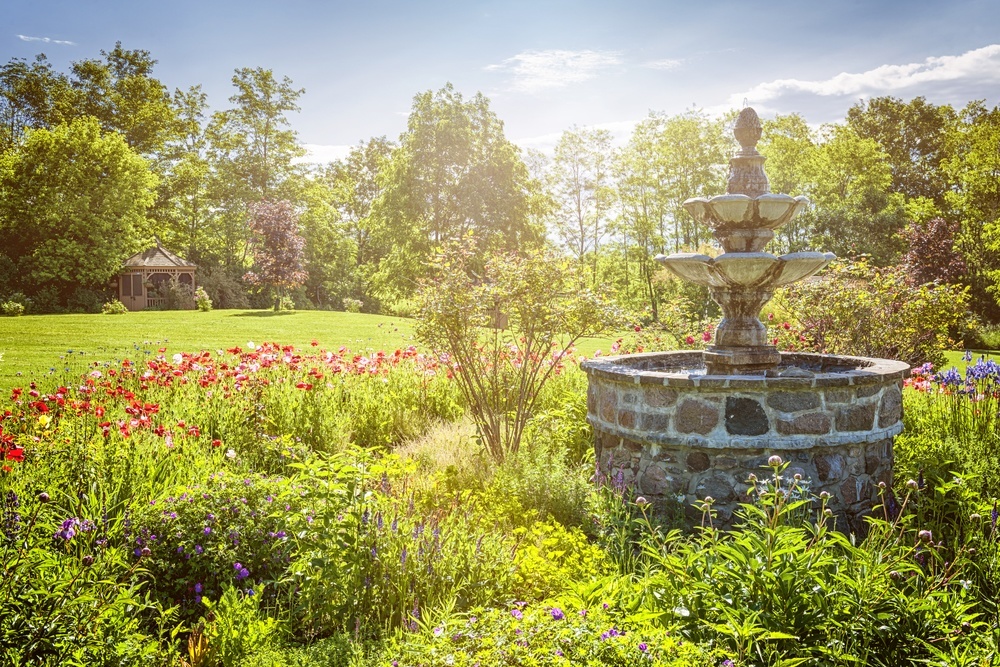 7. Detroit
Approximately four hours by car from Toronto, Detroit might not be the first place you'd consider for a weekend break, but this dynamic city can be quite fascinating to the more adventurous visitor. Currently undergoing something of a rebirth, the former powerhouse of America's automotive industry has an historic downtown and plenty of world-class cultural attractions including museums, galleries and fine examples of twentieth-century architecture. Check out the Henry Ford Estate, the Detroit Institute of the Arts, Belle Island, Comerica Park and the Motown Museum if you come here.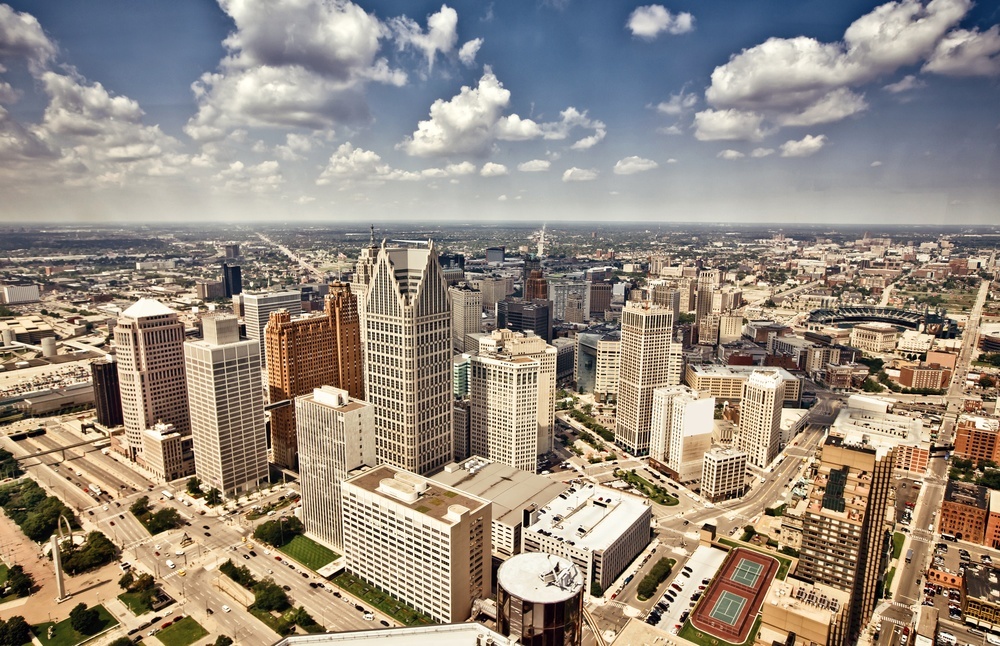 8. Thousand Islands
A stunning region located between Eastern Ontario and New York's North Country, the Thousand Islands is another popular destination for renting a summer cottage. A highly scenic area consisting of some 1,700 islands, it has long been a popular retreat, particularly during June through September. One of the most famous landmarks is Boldt Castle, a stunning chateau idyllically situated on its own island in the St. Lawrence River.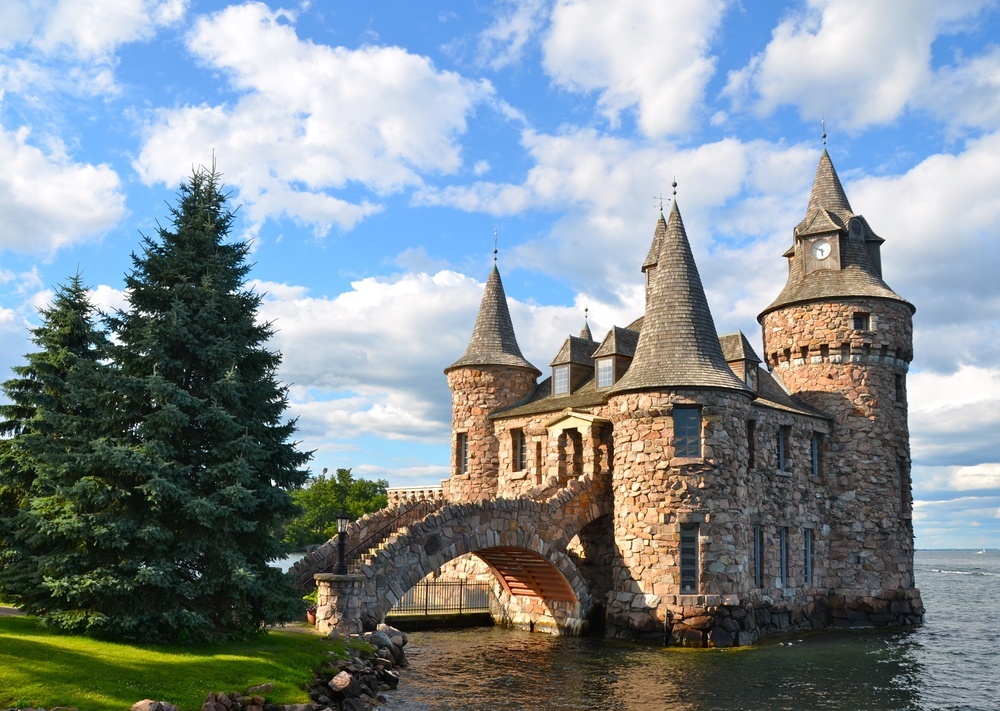 9. The Kawarthas
A couple of hours to the northeast of Toronto, the Kawarthas is another popular getaway spot in Southern Ontario, particularly among those seeking a country-cottage break. The region consists of many lakes, several resorts and numerous cottage rentals. All seasons are popular times to visit the natural beauty around here, but the fall colors are particularly scenic. Some of the favorite activities to partake in include hiking, fishing, boating, camping and golf. Pop into the small city of Peterborough when you're exploring the Trent-Severn Waterway region.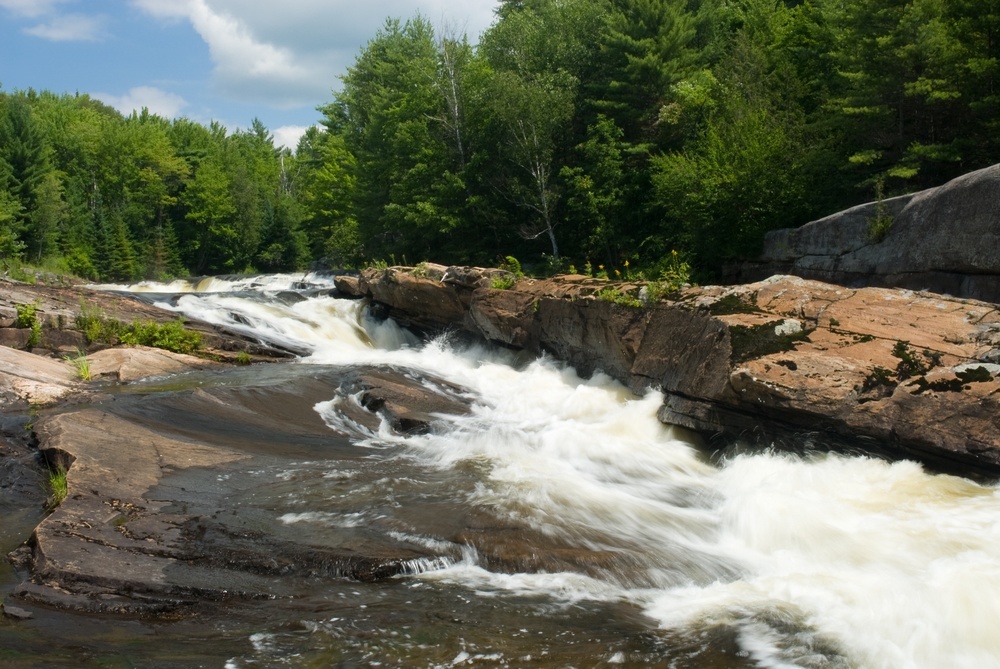 10. Stratford
Named after the British birthplace of Shakespeare, the picturesque town of Stratford is approximately 92 miles away from Toronto. It is known internationally for its annual Stratford Festival, which runs from April to October. Attracting more than 600,000 visitors per year, the festival is the number-one reason to spend a weekend break here. Theater lovers can enjoy world-class stage productions at a variety of both indoor and outdoor venues. The town has a lively restaurant and pub scene for before and after the show. There's a pleasant park to stroll in, complete with scenic bridges and swans swimming in the Avon. Stratford is also the hometown of Justin Beiber, but don't hold that against them.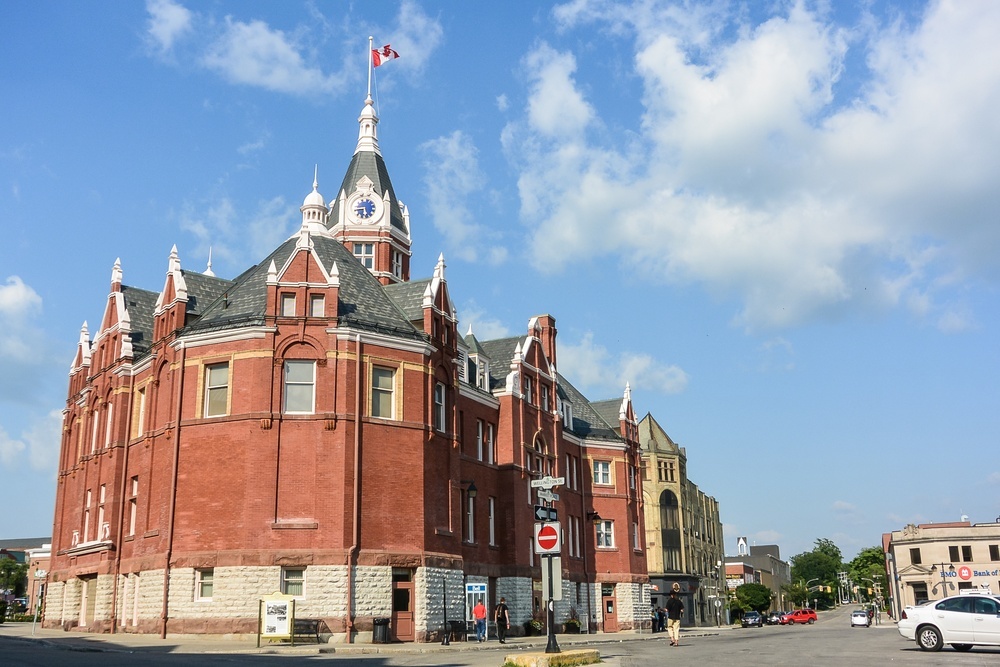 11. Collingwood
One of the most popular four-season weekend getaways from Toronto is the town of Collingwood, on Georgian Bay. It's just a two hour drive away, but a great escape from the urban congestion. Skiing, golfing, hiking, biking, sailing, ziplining and caving are just some of the outdoorsy activities on hand. With its heritage downtown, Blue Mountain resort village, superb Scandinave Spa and summer Elvis Festival, there's a lot more going on in this small town than you might expect.