The UK is filled with historic and cultural must-see attractions, but there are more than few off-beat things mixed in there too. Beyond the illustrious museums where fine art and artifacts are displayed, you can also peruse eclectic collections of such oddities a dog collars, lawnmowers and cuckoo clocks. You never know what a quirky hobbyist will curate, and you just might be curious enough to check them out. Here are 15 unusual museums in the UK to balance out your visits to the more refined institutions.
1. Five Centuries of Dog Collars at the Dog Collar Museum
Located at Leeds Castle, a major tourist attraction in itself, the famed Dog Collar Museum is more interesting than you might imagine. The museum showcases a wealth of dog collars known for their pricy baubles and eye-catching designs. Five centuries of furry-friend finery are represented, from medieval through Victorian eras. Sporting solid gold bone charms or gem-studded leather straps, some of these examples of chic canine bling will astound you with its over-the-top designs. Even the Queen's corgis would be impressed…however no dogs are allowed inside.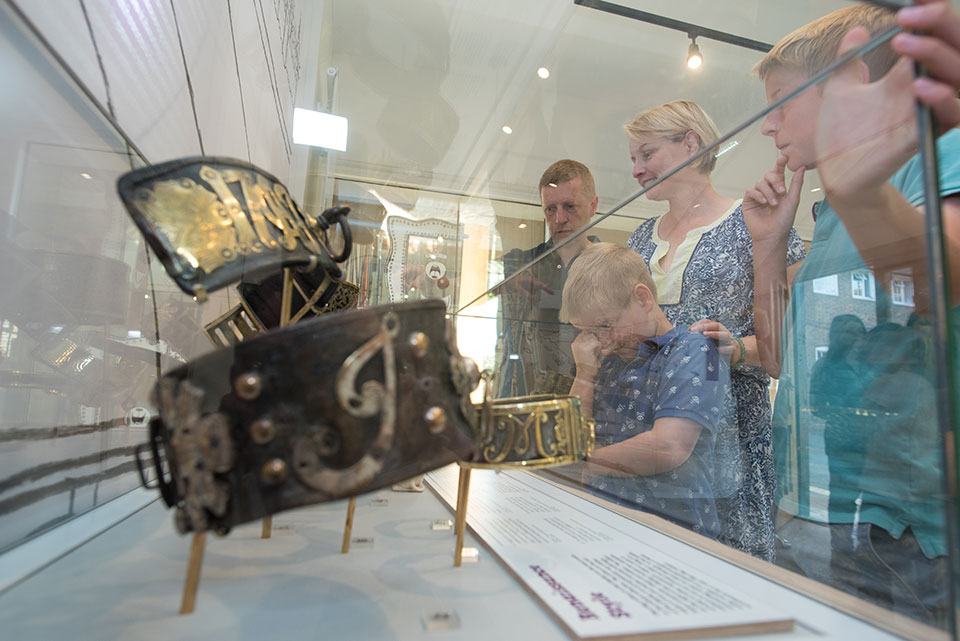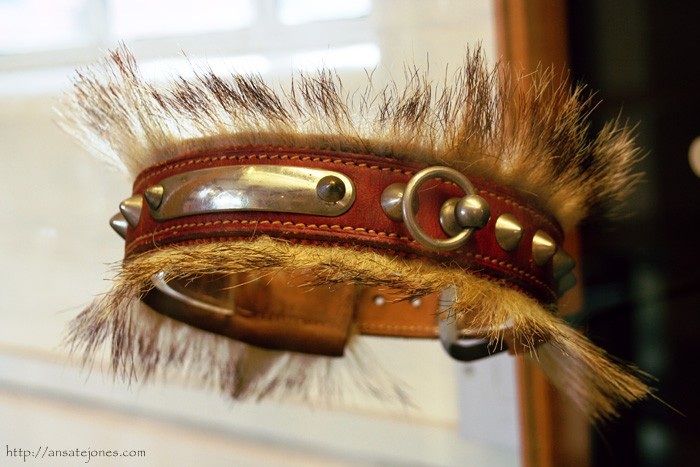 2. Cumberland Pencil Museum-Home of the World's First Pencil
Yes, the humble pencil has its very own museum to celebrate its cultural contributions through time. Located in Cumbria, the Cumberland Pencil Museum is home to the world's largest pencil collection (try to contain your excitement). Home to the planet's first pencil and the longest color pencil, the museum also features interactive exhibits that allow visitors to test out wooden writing implements and a wide array of pencil designs. It's a fun place to stop by if you have creative kids with you.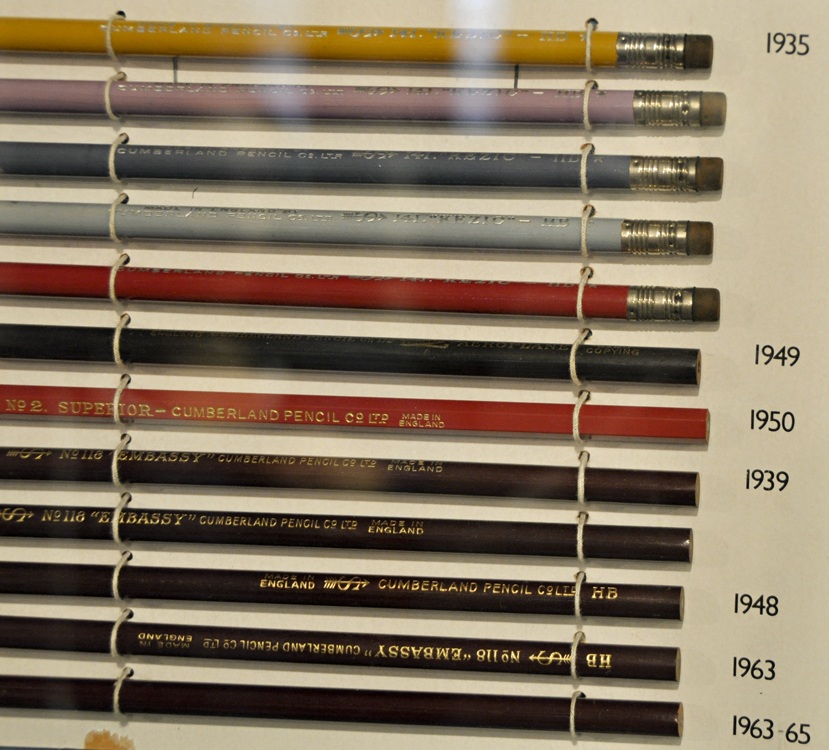 3. Bakelight Collectors Flock to the Bakelite Museum
The Bakelite Museum is known throughout the world among retro plastic aficionados for its extraordinary array of wares like radios, jewelry and eating utensils. Located in Somerset, the Bakelite Museum features the collections of Patrick Cook who also lives on the grounds. Bakelite is a vintage substance that was used to create a range of utilitarian and decorative objects that are extremely collectible today. The jewelry on display is particularly fabulous. This museum features many rare and hard-to-find Bakelite treasures.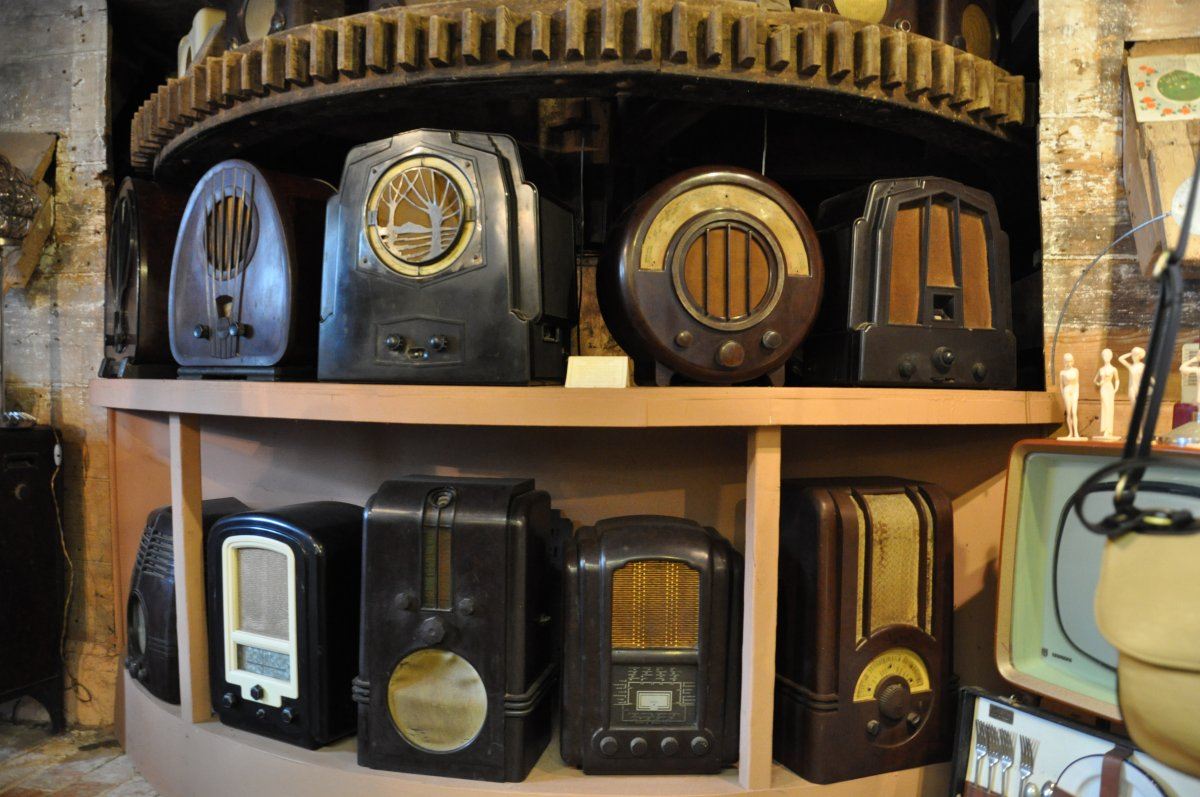 4. The Lawnmower Museum Has More than You Ever Wanted to Know About the Gardening Chore
Located in Merseyside, the Lawnmower Museum is definitely one of the most unusual museums in the UK. Apparently, lots of people enjoy grooming the grass and celebrating the lawnmower's changing functionality over time. The museum showcases both antique and modern mowers, and owns about 300 contraptions in total. The collection represents about 200 years of lawn-mowing tools that will easily demonstrate everything you ever wanted to know about grass-cutting history.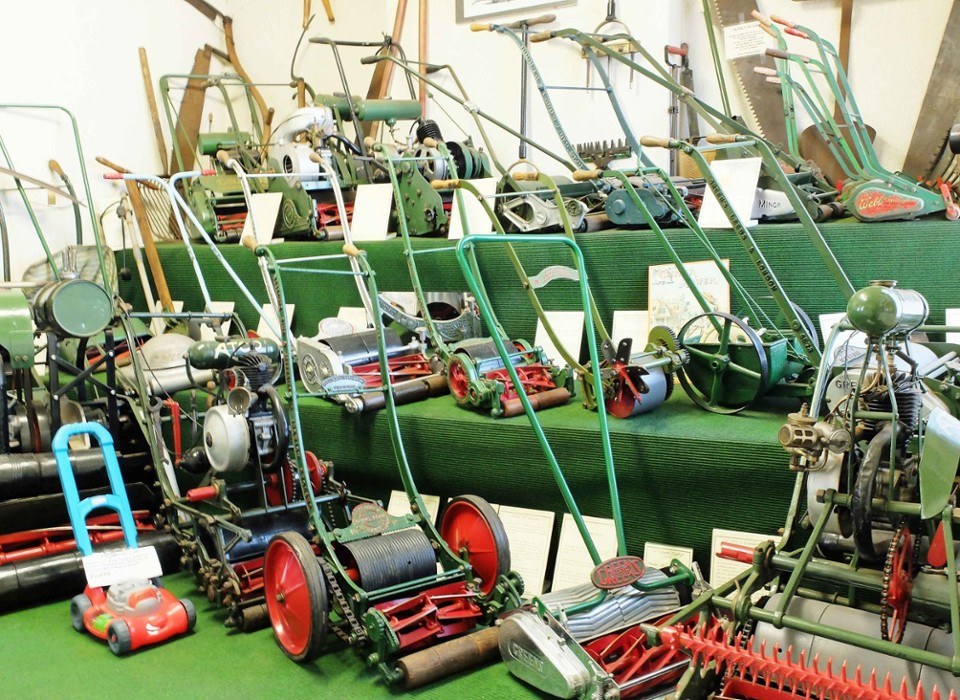 5. A Teapot Collection Pushed Out a Cafe to Make Teapot Island
Located in Kent, Teapot Island is a rather charming celebration of nearly 7,000 teapots. The teapots range in size, shape, and design. There are stately and rare examples as well as unusually whimsical designs that will catch your eye. The museum was once a café, but its teapot collection eventually took over the premises. If you are a tea lover, you'll definitely want to check out the shelves upon shelves of this museum's quirky crockery. Afterward, you'll naturally want to enjoy a cuppa.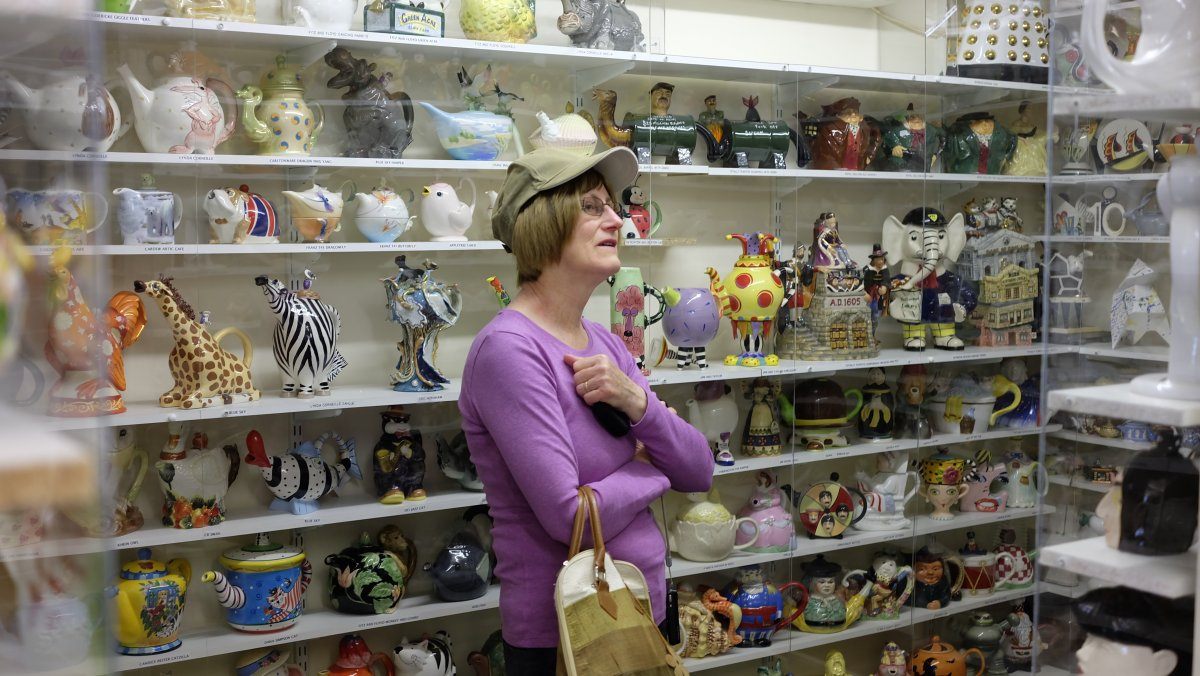 6. The Fan Museum Has Some Serious 1,000 Year Old Throwbacks
The Fan Museum is located in Greenwich and features more than 5,000 hand fans from around the world. A few of the examples in the collection are more than 1,000 years old. There's more to know about the art of fan making than you ever dared to imagine. The museum is situated in an historic building that dates back to 1721. Aside from the fan collection, there is also an orangery and Japanese garden that you can explore during your visit.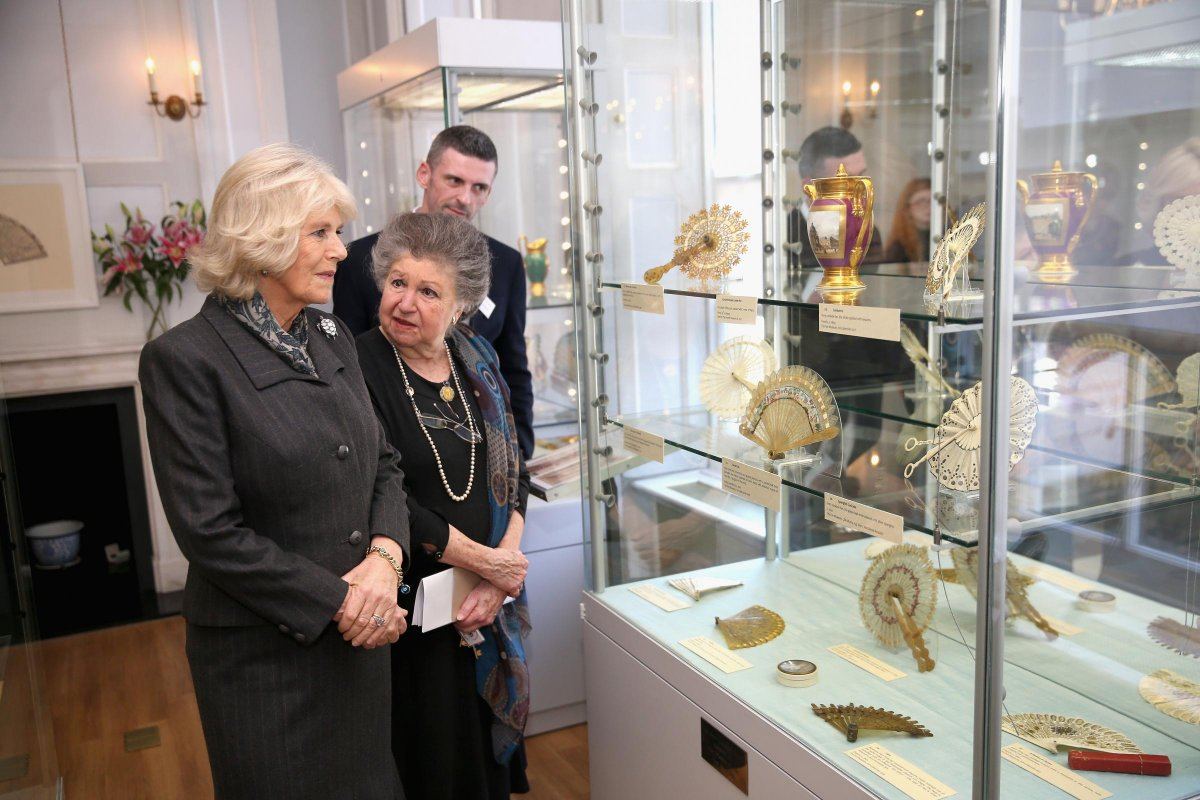 7. You Might Want to Bring Some Ear Plugs to the Cuckooland Museum
Are you cuckoo for cuckoo clocks? Cuckooland is a Cheshire museum that collects cuckoo clocks from the Black Forest region of Germany. There are more than 600 cuckoo clocks showcased here that represent about 300 years of clock making. The museum has been delighting young and old since it opened in 1990. You'll see a type of cuckoo clock that is one of only six known examples still in existence, along with many other eye-catching rarities.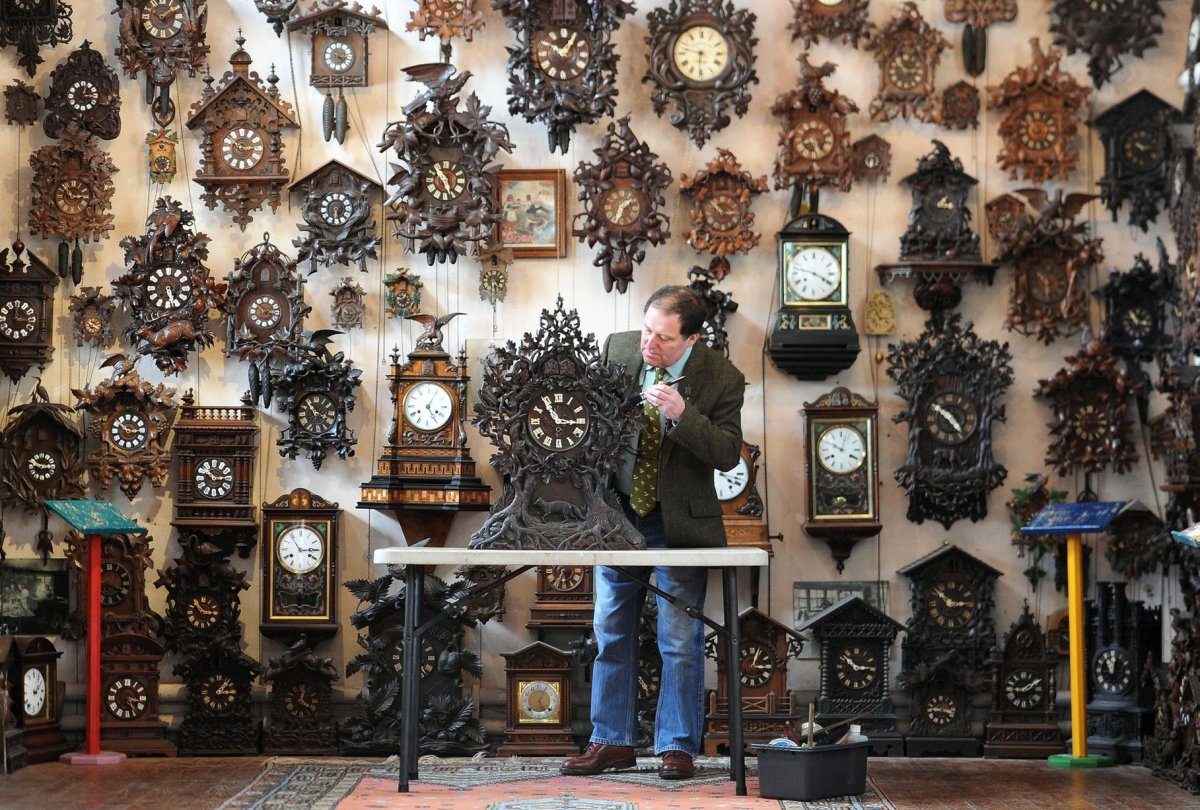 8. Art and Design History Unite at the Geffrye Museum
Located in Hackney Borough of London, the Geffrye Museum is a must for anyone interested in decorative history. The museum's rooms are each designed to represent a different pocket of time. You'll get a glimpse of daily household life during the Victorian era as well as the 1950s. Loaded with period antiques, the unique displays of this eclectic museum are certainly enjoyable to peruse. Anyone interested in art and design history will find this museum well worth checking out.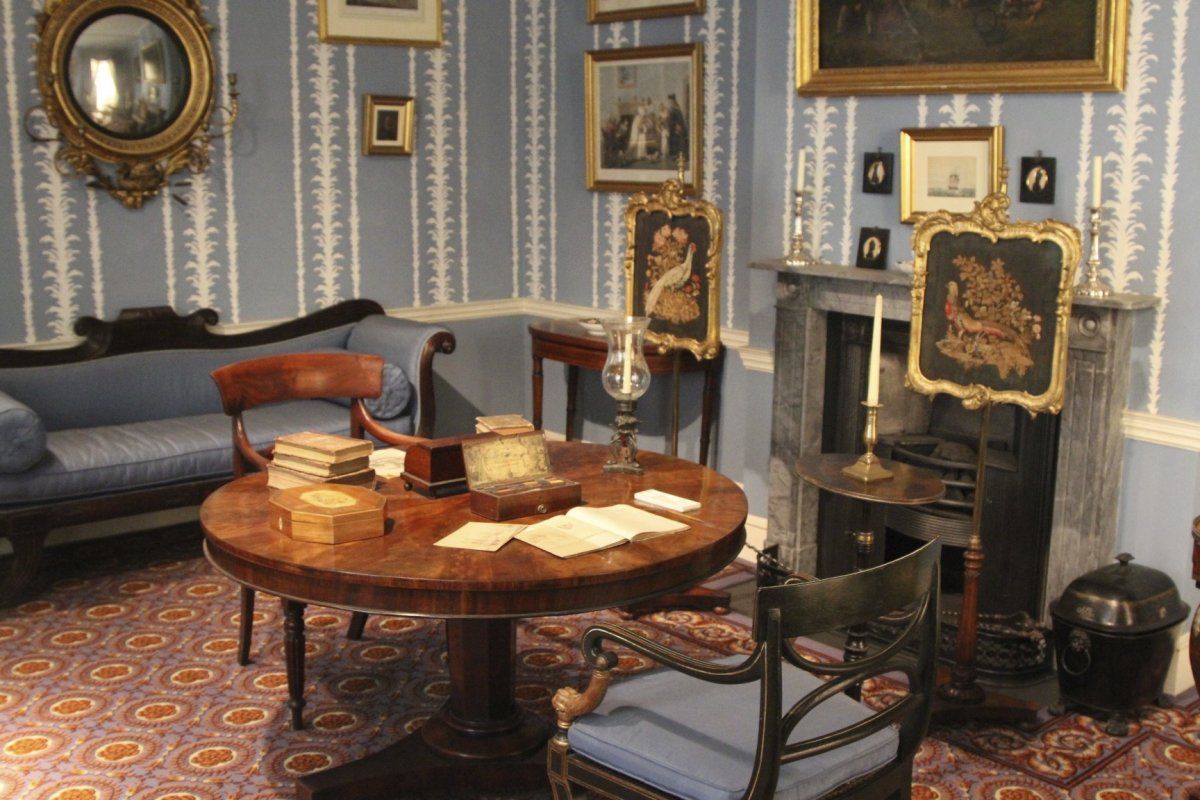 9. The Sherlock Holmes Museum Requires a Bit of Imagination
Since Sherlock Holmes is a fictional creation, it's quite odd that there should be a museum dedicated to his fictional sleuthing abilities. However, this London venue is a celebration of his mental acuity. Even those not intimately familiar with the books can glean some interest out of this. The museum is filled with antique artifacts that would have probably been included in Sherlock's Baker Street apartment. For fans of Sir Arthur Conan Doyle, this museum is a must-visit literary attraction.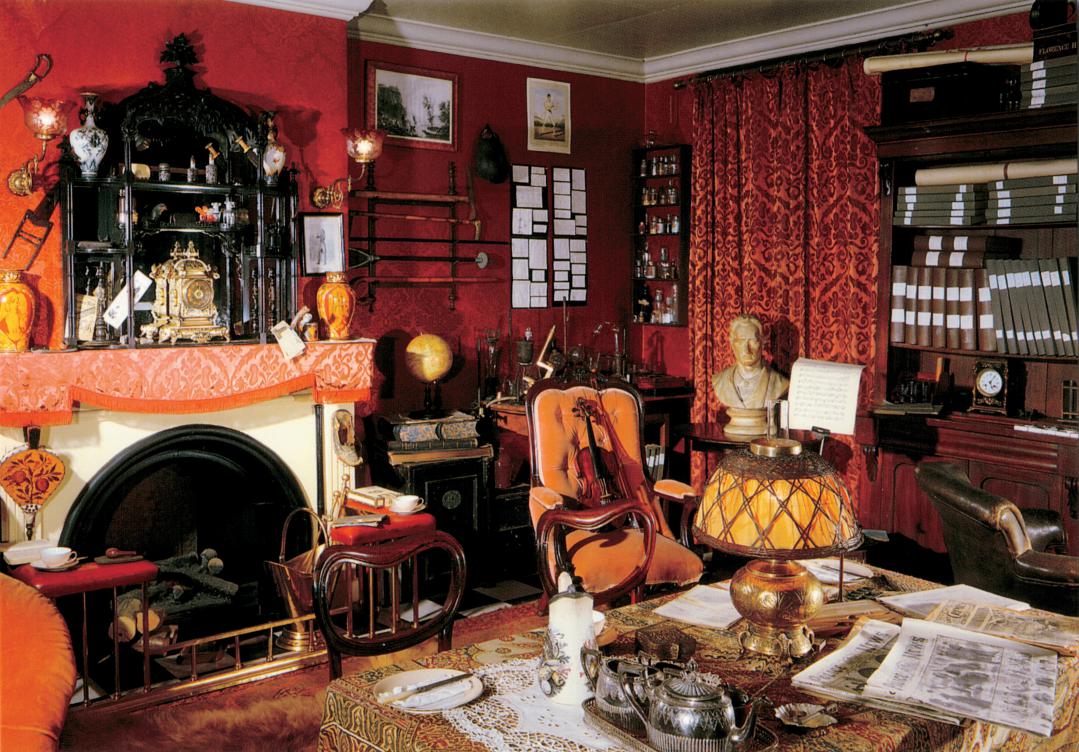 10. The Cinema Museum Is All Things Movie Related
Situated in Kennington, the Cinema Museum celebrates motion pictures through history. The collection includes film posters, memorabilia and a plethora of photographs. Some of the exhibits include movie props, antique theater fixtures and even staff uniforms. For movie lovers, this is a delightful place to revisit the golden years of cinema. Sign up for a guided tour for a more in depth visit.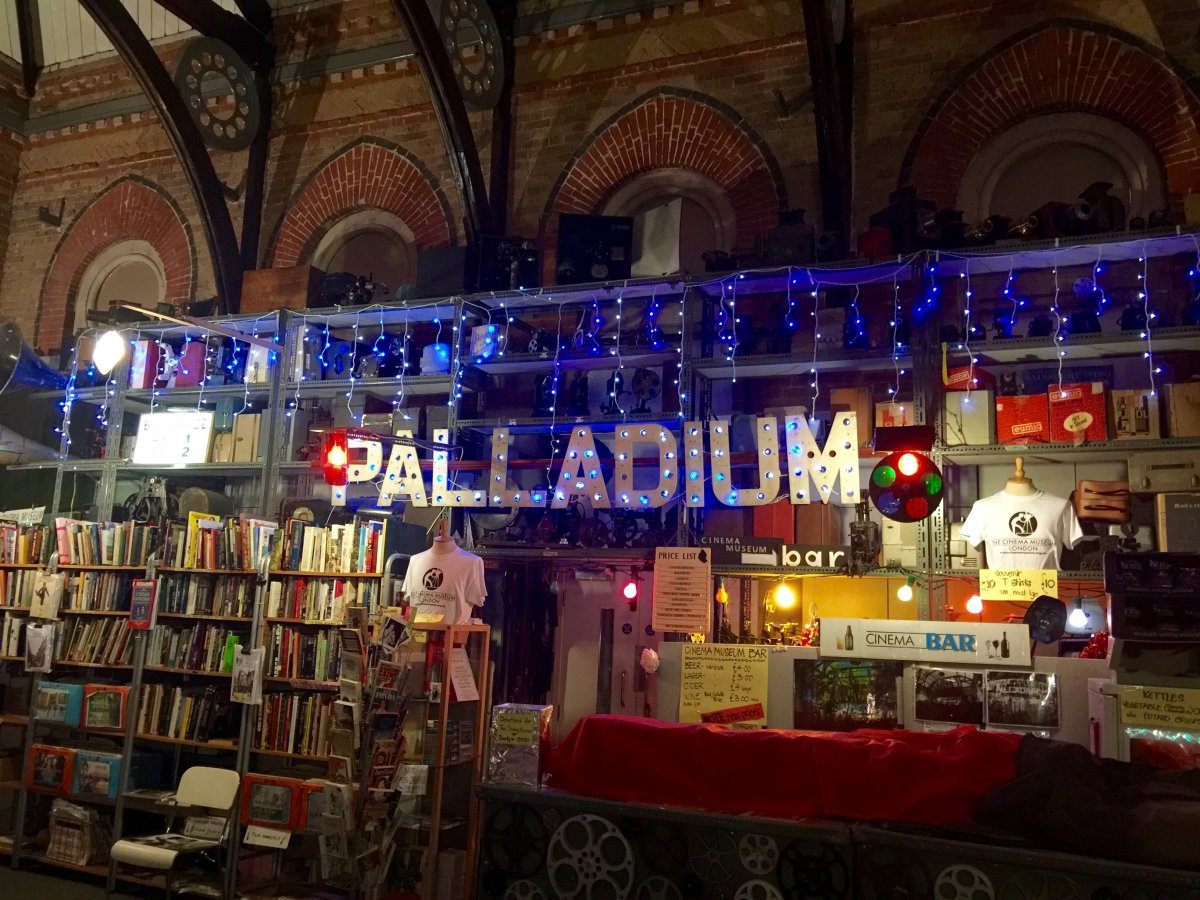 11. The Hunterian Museum Requires a Strong Stomach
The Hunterian Museum located in London is perfect for the biologically curious who don't get uncomfortable by preserved body parts. The museum has items like the skeleton of a giant, limbs in jelly jars, and an entire cyclops pig corpse. Maybe not make the stop just after lunch.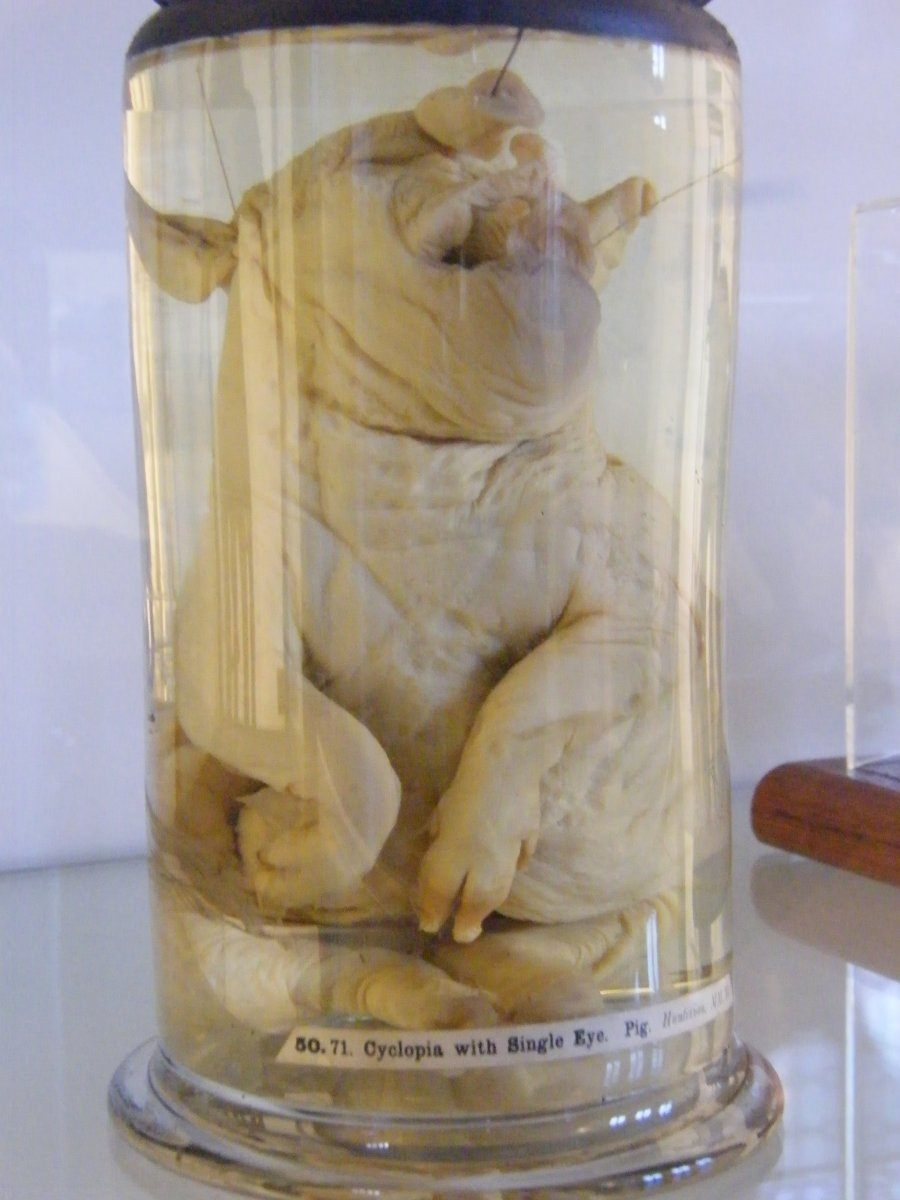 12. The Museum of Witchcraft Gets Pretty Real
The Museum of Witchcraft in Cornwall is located in a quaint and quiet area, although the information found inside is not as mellow as the neighborhood. The museum has details on everything witch related, including the history of witchcraft and witch hunts, as well as things like voodoo dolls and potions.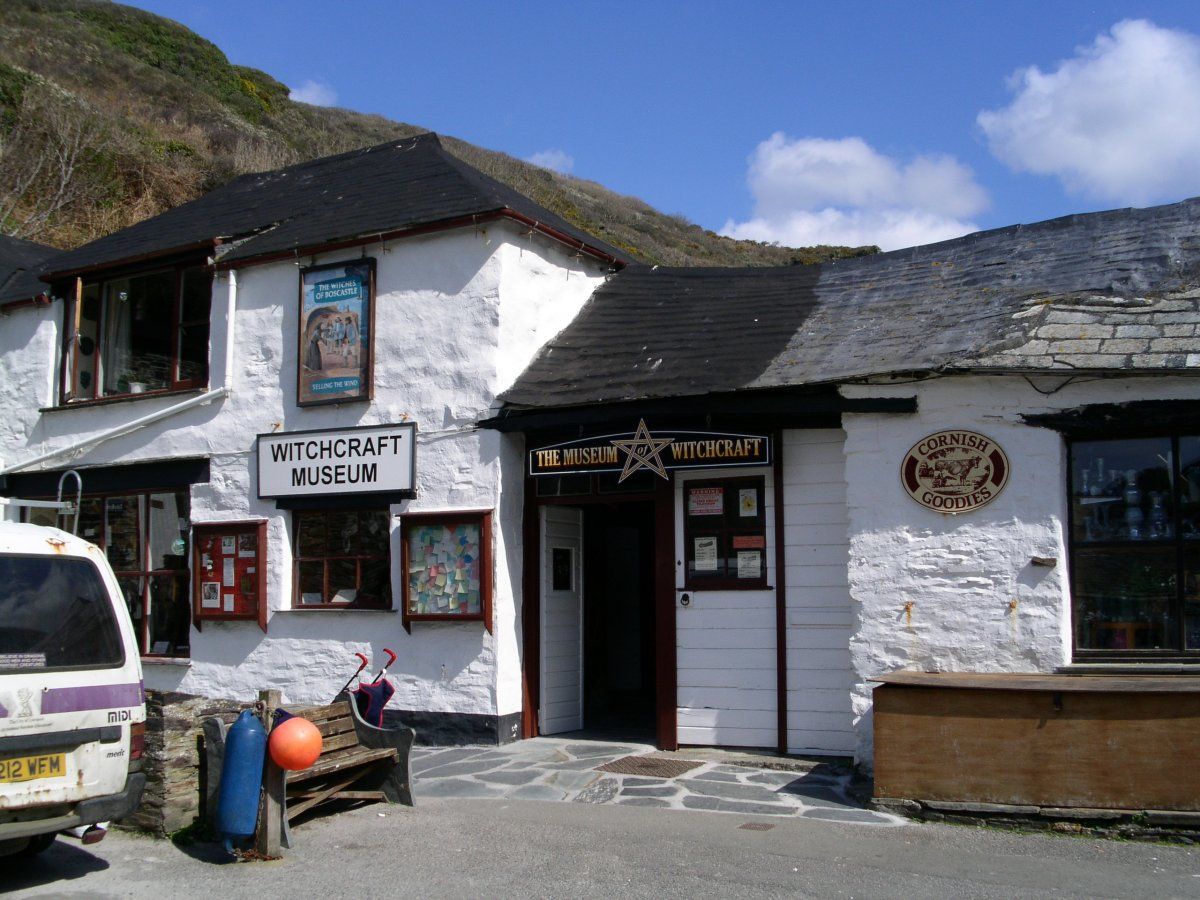 13. Colman's Mustard Shop and Museum Ends With a Tasting of Course
Mustard is pretty popular in the UK, so learning about it can give some insight into the dietary habits of the locals. Colman's Mustard Shop and Museum in Norfolk has both a museum to learn about the stuff, and then a shop where you can sample and then buy some for yourself.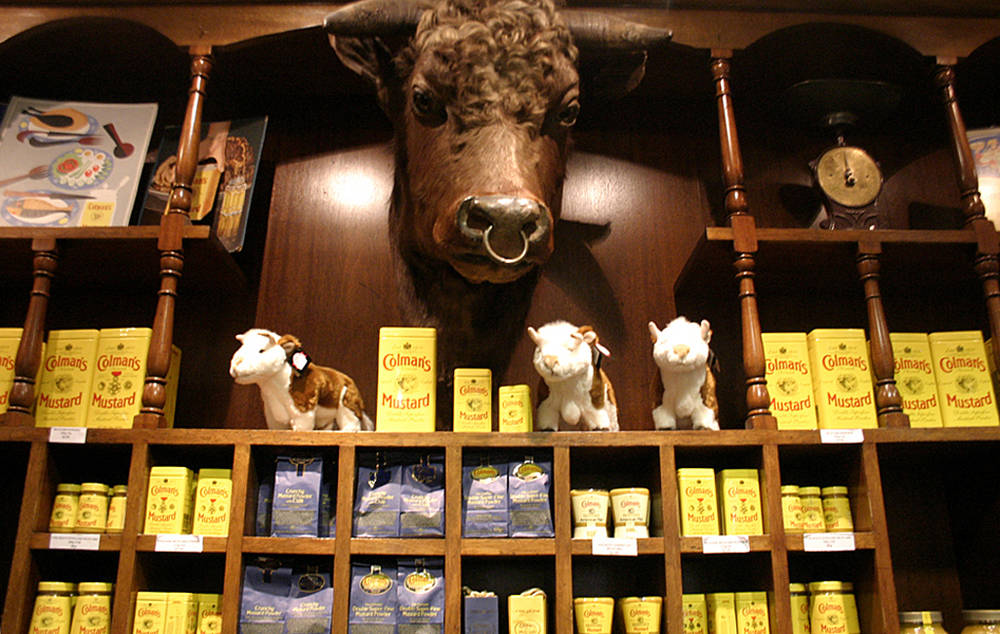 14. The Shell Grotto Is Both Bizarre and Beautiful
The Shell Grotto is located in Margate and celebrates the part of the British culture that surrounds seaside living. The building that houses the grotto goes underground with different pathways and chambers, with shell mosaics all throughout. There are an astounding 4.6 million shells used to decorate the mosaics inside.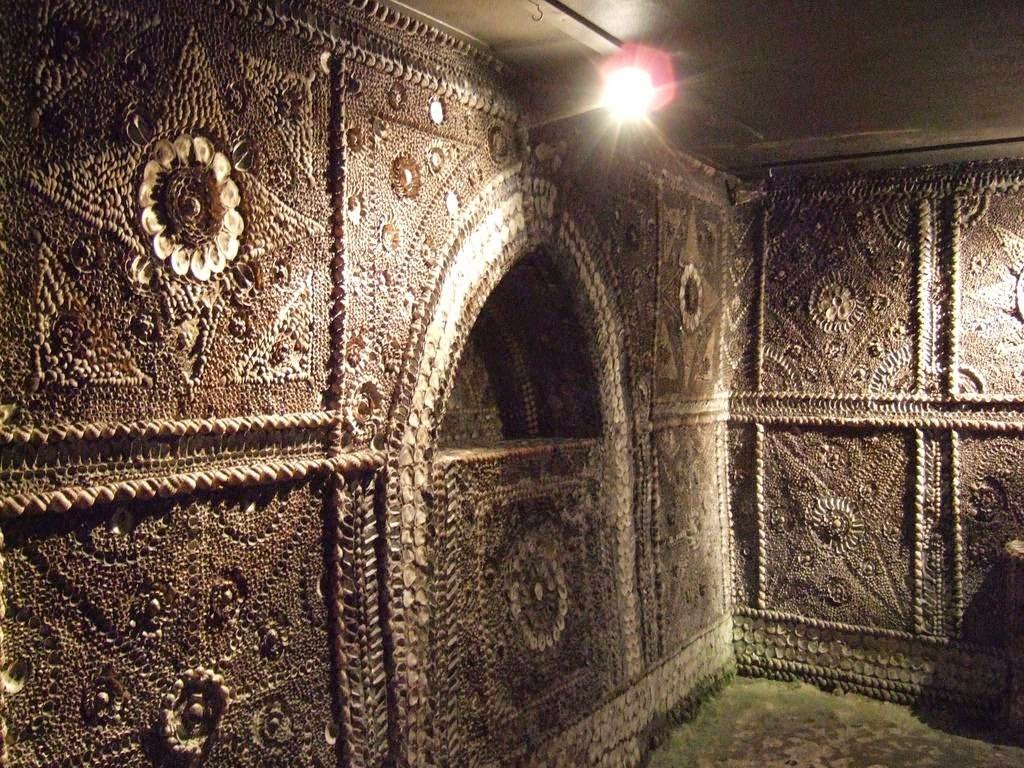 15. The Land of Lost Content Is Exactly What It Sounds Like
The Land of Lost Content in Shropshire is the place to be to see nostalgic paraphernalia and food items relating to the British culture. The museum has things like costumes from old TV shows, packages from no longer made food and drink, and anything else kitschy you might be able to imagine.