We know about the big cities with spectacular Independence Day celebrations, but what about the smaller towns throughout the US? Capturing the true American spirit with homegrown celebrations, these small towns offer visitors a more authentic experience of this patriotic holiday – and, bonus, less crowds. With free firework displays, fabulous parades, family-friendly picnics and more, here are 10 towns that really know how to celebrate the Fourth of July. They may be small towns but they offer big celebrations.
1. Telluride, Colorado
Telluride isn't the most convenient place to get to, as its nestled Colorado's San Juan mountains, but it makes up for that with some pretty stellar Independence Day celebrations. Business owners and community members come together to create one of the most extravagant festivities there is. Barbecues, foot races, a massive parade and family games are just the beginning. This is a town where airplanes fly over, museums provide refreshments and the everyone comes out for the party. Watching the sun set over the mountains while the firefighters prepare a dazzling fireworks show is the perfect way to end your July 4th here.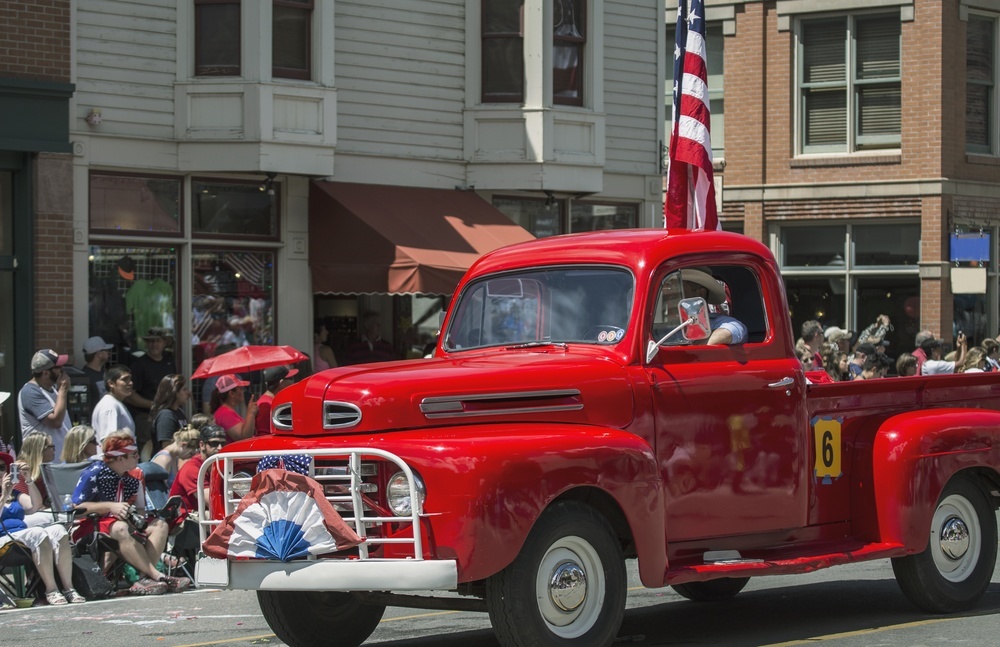 2. Bar Harbor, Maine
Bar Harbor is certainly a fun place to celebrate the Fourth of July as the festivities start early in the morning and last through the night. An outdoor blueberry pancake breakfast kicks things off every year and from there locals and visitors have plenty of activities to jump around. A craft fair, seafood festival, concert series and lobster race all take place throughout the day. The highlight is the town parade and the fireworks show over Frenchman's Bay. It's no wonder Bar Harbor has been voted as having one of the best small town July 4th celebrations in the country.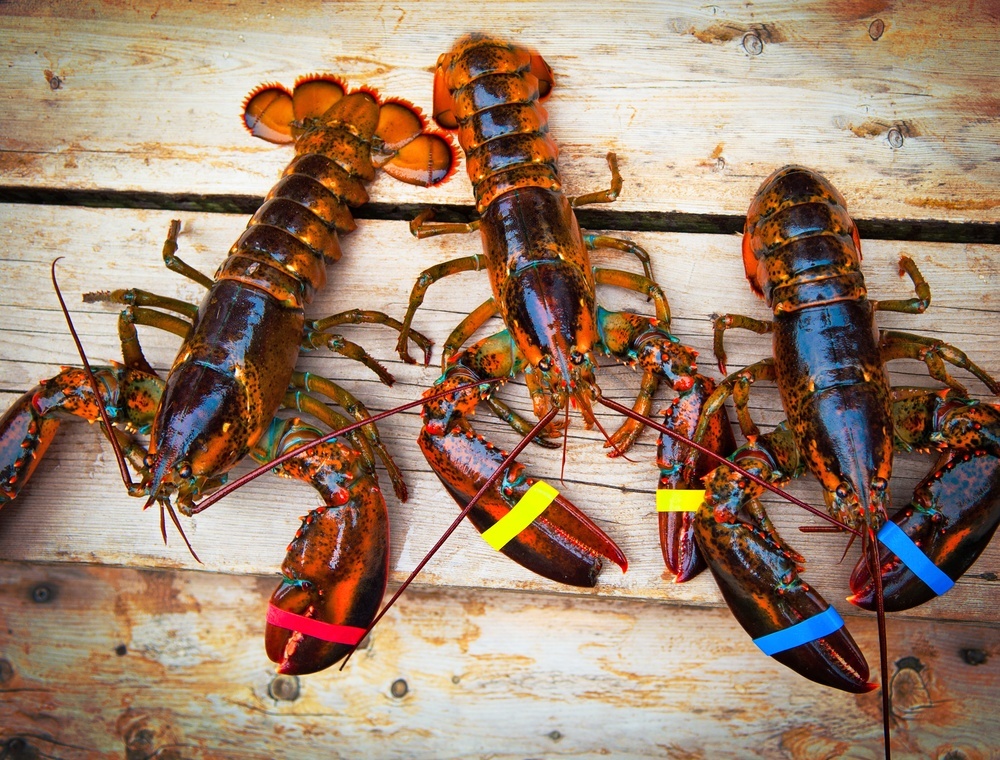 3. Flagstaff, Arizona
Flagstaff is a small town full of patriotic pride and they don't just celebrate on July 4th. This town boasts three days of celebration and was recently awarded the Medal of Honor by Travel + Leisure in their Independence Day contest. Festivities include an epic parade through downtown, a weekend long art show in the park and a family friendly fireworks party at the country club, including free entertainment, a beer garden and more activities than you can count. Car shows, outdoor movies and a festival of arts and culture rounds out the action-packed weekend.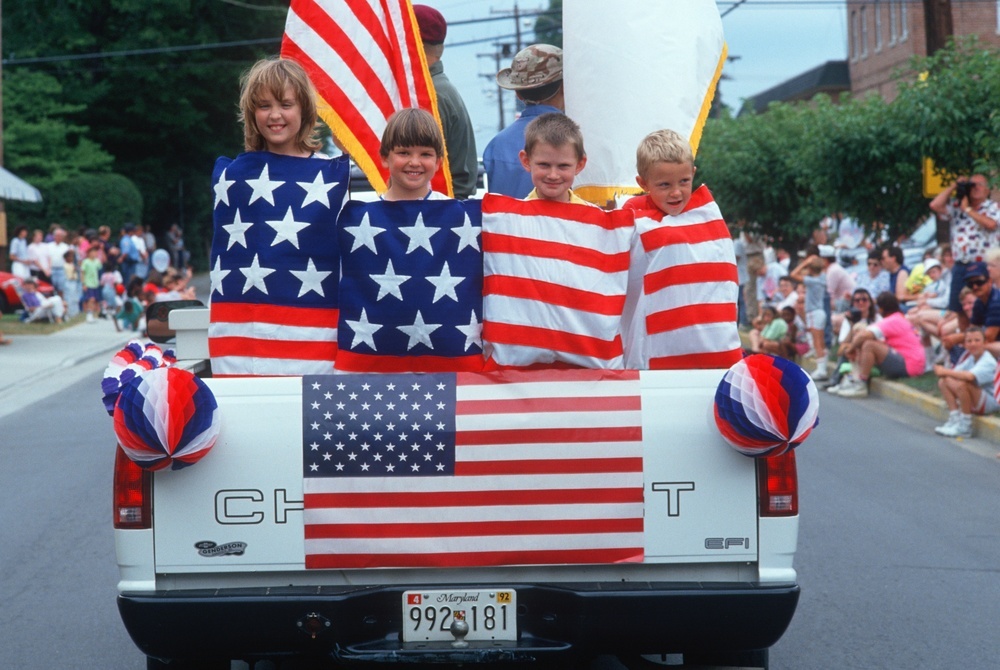 4. Capitan, New Mexico
Capitan is another American town that doesn't limit the celebration to just one day. Home to the "Smokey Bear Stampede Rodeo", the nation's largest open rodeo weekend, this town goes all out for four days of excitement. Here you will find cook-offs, dances, fireworks, performances and competitions for all ages. If a southwest rodeo with plenty of patriotism is what you were looking for, look no further than Capitan.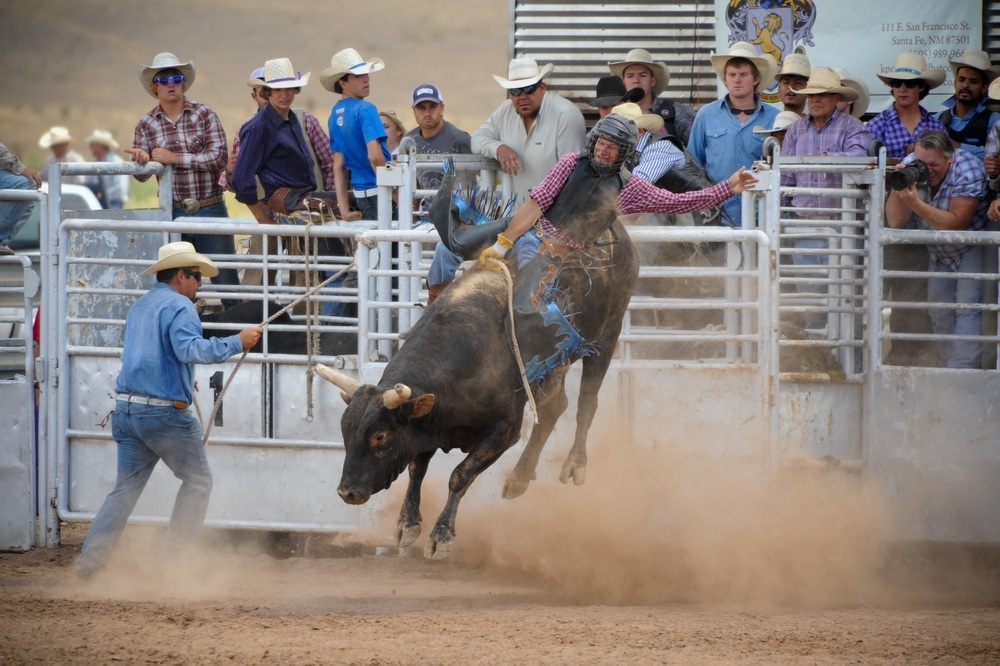 5. Independence, California
Could there be a better place to celebrate Independence Day than the town of Independence itself? This town boasts a day of flag flying, family fun and patriotism through a number of festivities. An outdoor pancake breakfast starts the day off followed by a 4km run. The arts and craft show, classsic parade and deep pit barbecue are essential for enjoying the day. Kids will love the "olde tyme" games in the park while parents indulge in homemade apple pie and ice-cream. The end of the day is met with a stunning display of fireworks over the airport.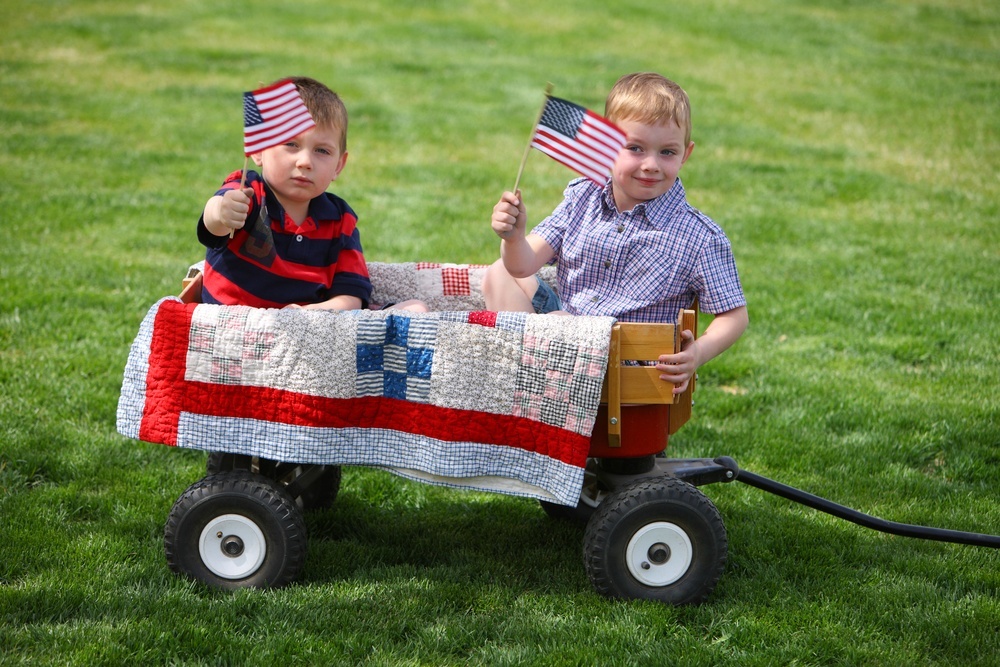 6. Seguin, Texas
Seguin is home to the annual Biggest Small-Town Parade in Texas, and draws crowds of over 10,000 spectators. This multi-day festival starts off with a Freedom Fiesta, a birthday bash celebration full of music, food, beer, dancing and fun. The annual parade follows the next day which lasts a few hours. The Fireworks Fiesta tops off the weekend in Max Starcke Park where the night sky lights up with amazing colors and pyrotechnic designs.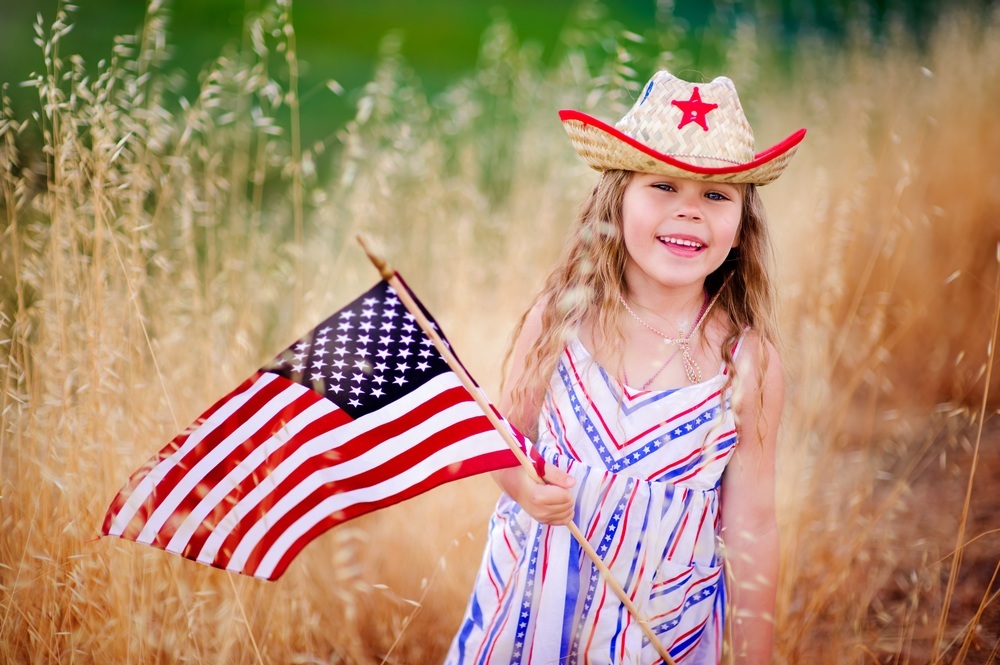 7. Bristol, Rhode Island
Bristol's July 4th celebration is believed to be the oldest continuous celebration in the United States. With a nickname of "America's Most Patriotic Town" it's easy to see why this town makes the list. Celebrations run nearly a month in this town starting in June on Flag Day. Carnivals, concerts, pageants and house decorating competitions are all part of the fun. July 4th marks the end of the celebration with an all-day Military, Civic and Fireman's Parade followed by some pretty unbelievable fireworks.
8. Stowe, Vermont
In Stowe, Vermont they like to celebrate the 4th of July in an old fashioned way. Celebrations start out with a traditional village parade complete with floats, animals and clowns. A second parade is charming and funny, as participants only have the morning to put together their floats and a maximum spending of $10 for decoration. The homespun village festival features street performers, face painting, musicians and dunking booths. Naturally, this is all topped off with spectacular fireworks at dusk.
9. Murrells Inlet, South Carolina
Just 10 miles away from Myrtle Beach is Murrells Inlet, the seafood capital of South Carolina. Celebrating the 4th here is all about being on the water. A wacky boat parade takes place throughout the day where owners dress up their watercraft in patriotic colors and extreme decorations. The parade starts at Garden City Point and goes through Marsh Walk all the way down to Hot Fish Club. Visitors can watch from the shore and cheer on the boats. The restaurants along the Marsh Walk showcase the amazing fireworks display at dusk and serve up tasty seafood.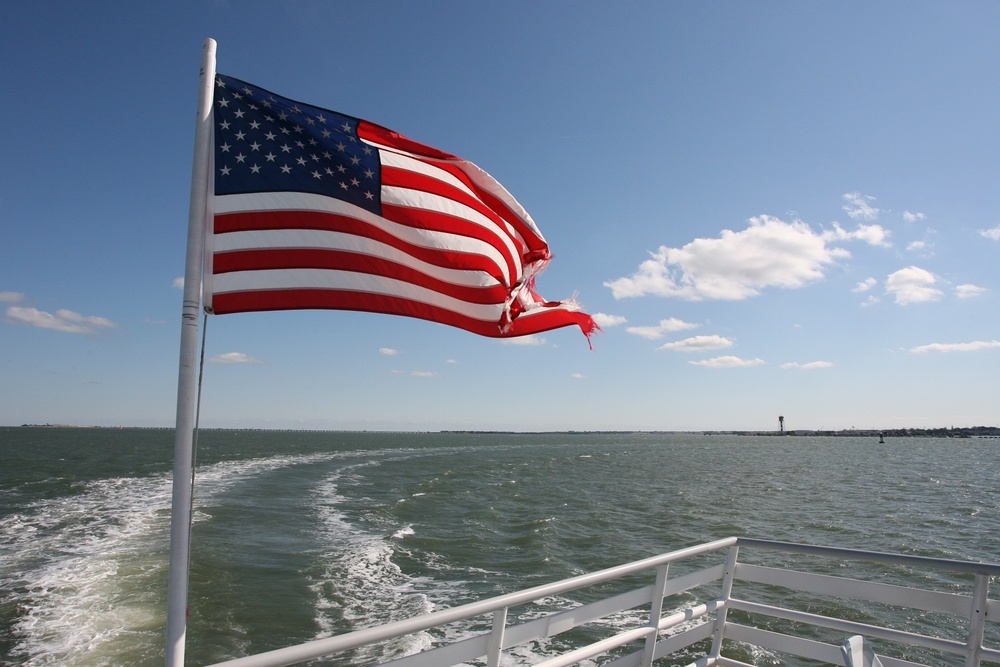 10. St. Augustine, Florida
As "America's Oldest City" St. Augustine is perfect historical spot for celebrating the nation's birthday. Although it's a great destination all year long, July 4th brings out a special charm. Walk through the historic downtown, take a trolley tour and watch the performance by the All-Star Orchestra at the Plaza de la Constitucion. When the sun goes down there is an amazing firework display over the ancient Castillo de San Marcos Monument and the bay. It is definitely a great town to celebrate the Fourth of July in.