While many adventure seekers come to Queenstown for the adrenaline rush, extreme activities aren't the only options here. Not all are drawn to this southern New Zealand region to risk life and limb on the latest heart-stopping traveler's sensation like bungy jumping, flyboarding or canyon swinging. Some are more into chilling out than thrilling out, or perhaps want to pepper tamer pastimes in between risky pursuits. Luckily this stunning resort town and its surrounding area is full of of things to see, do, eat, drink and explore. Here are 10 fun things to do in Queenstown without jumping off a cliff.
1. Ride the TSS Earnslaw Steamship
The TSS Earnslaw is a vintage 1912 Edwardian twin screw steamer that has been plying the waters around Queenstown for more than a century. It is the southern hemisphere's only remaining passenger-carrying coal-fired steamship, a relic from a bygone era. This iconic vessel is one of the region's oldest tourist attractions, taking you on a scenic journey across Lake Wakatipu to Walter Peak High Country Farm.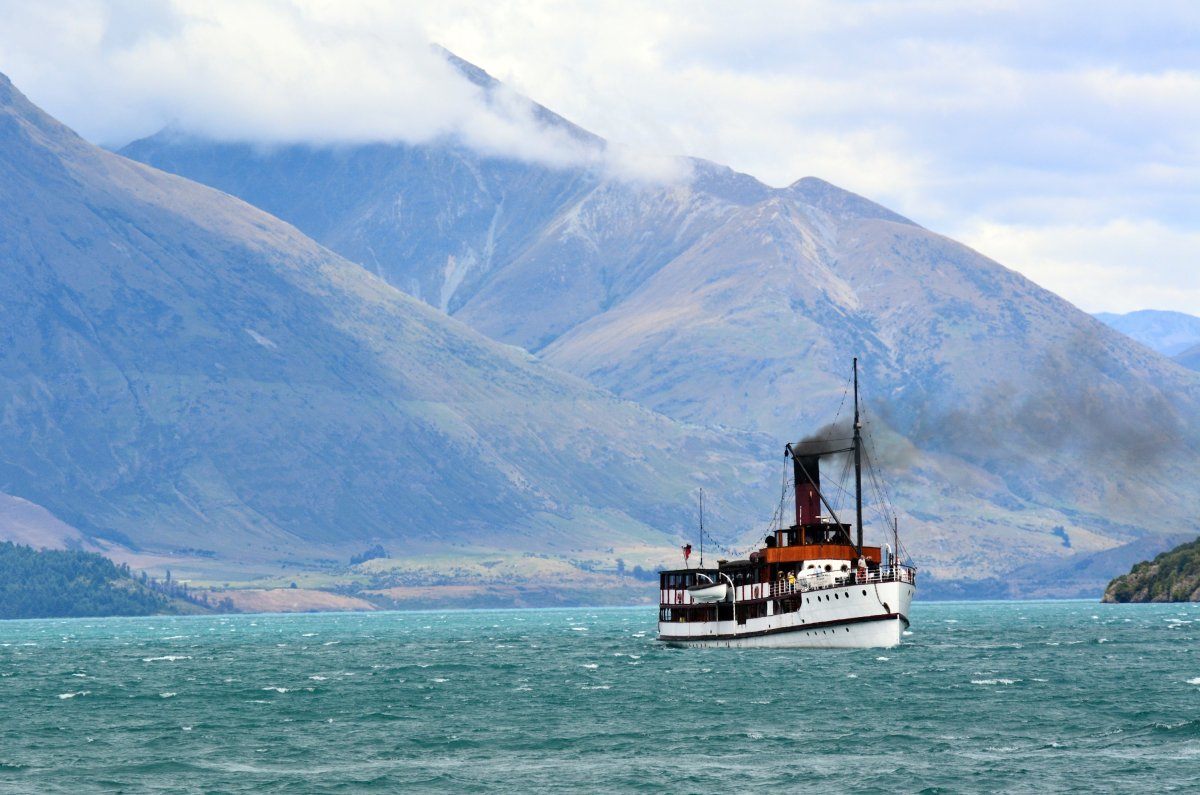 2. Explore the Queenstown Gardens
Take some time out from the typical Queenstown action with a sedate stroll through these botanical gardens. Various trails meander through native New Zealand flora and fauna and other exotic plants. It also provides spectacular views of the surrounding Remarkables Range and Lake Wakatipu. For a longer walk, take the 1.5 hour Frankton Arm Walkway from the gardens to the Frankton Reserve. This path also makes for a pleasant bike ride.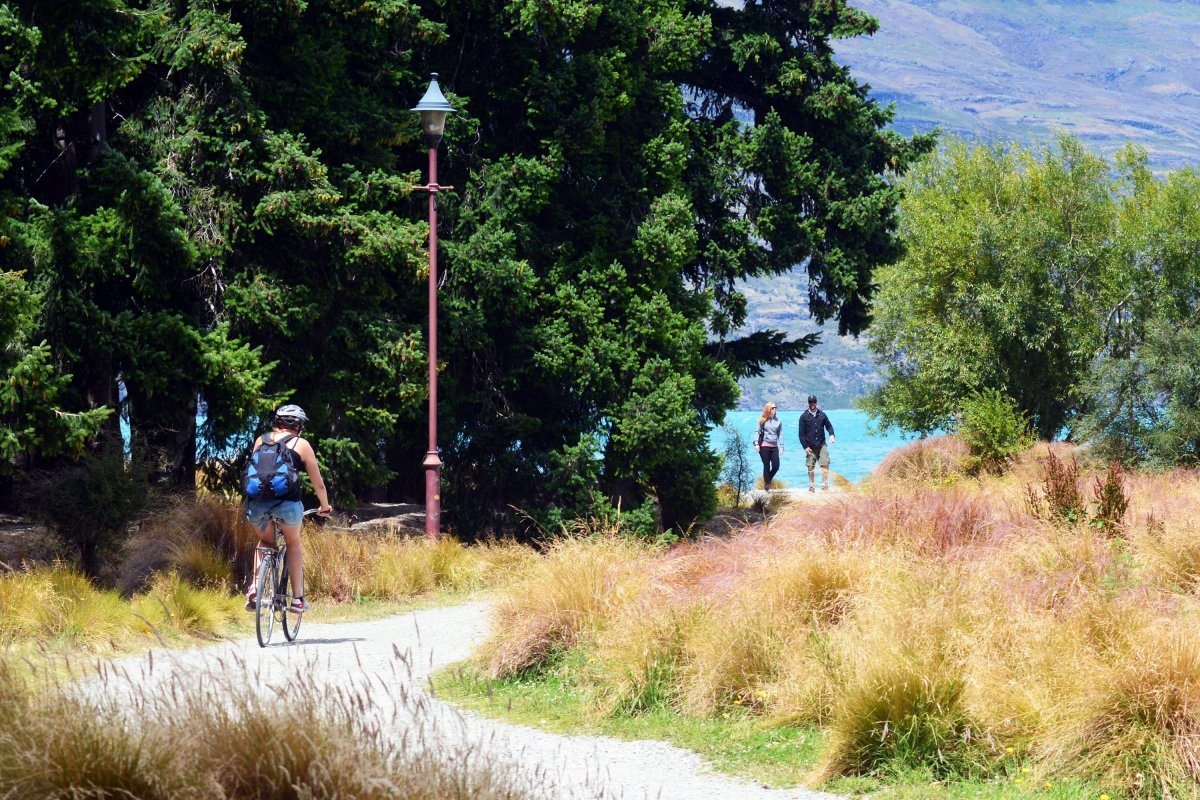 3. Enjoy the Queenstown Wine Trail
The Central Otago region is New Zealand's premier wine country. Take a tour to sample some award winning wines at cellar door tastings and wine caves. You'll be impressed by the Pinot Noir, Chardonnay, Riesling, Pinot Gris and Rose produced here. Exploring the scenic vineyards and boutique wineries might be just the fortification you need before or after your adrenalin-pumping activities.
4. Visit Historic Arrowtown
Just 20 minutes from Queenstown is the enchanting, quirky village of Arrowtown. It had its heyday back in the gold rush era, when miners flocked here to seek their fortunes. Today, it's a pleasant town with tree-lined streets, heritage buildings and historic charm, especially down Buckingham Street. Check out the Lakes District Museum and the Chinese miners village. Many of the region's renowned walking trails and cycle tracks begin or end here, so there's an outdoorsy element to Arrowtown.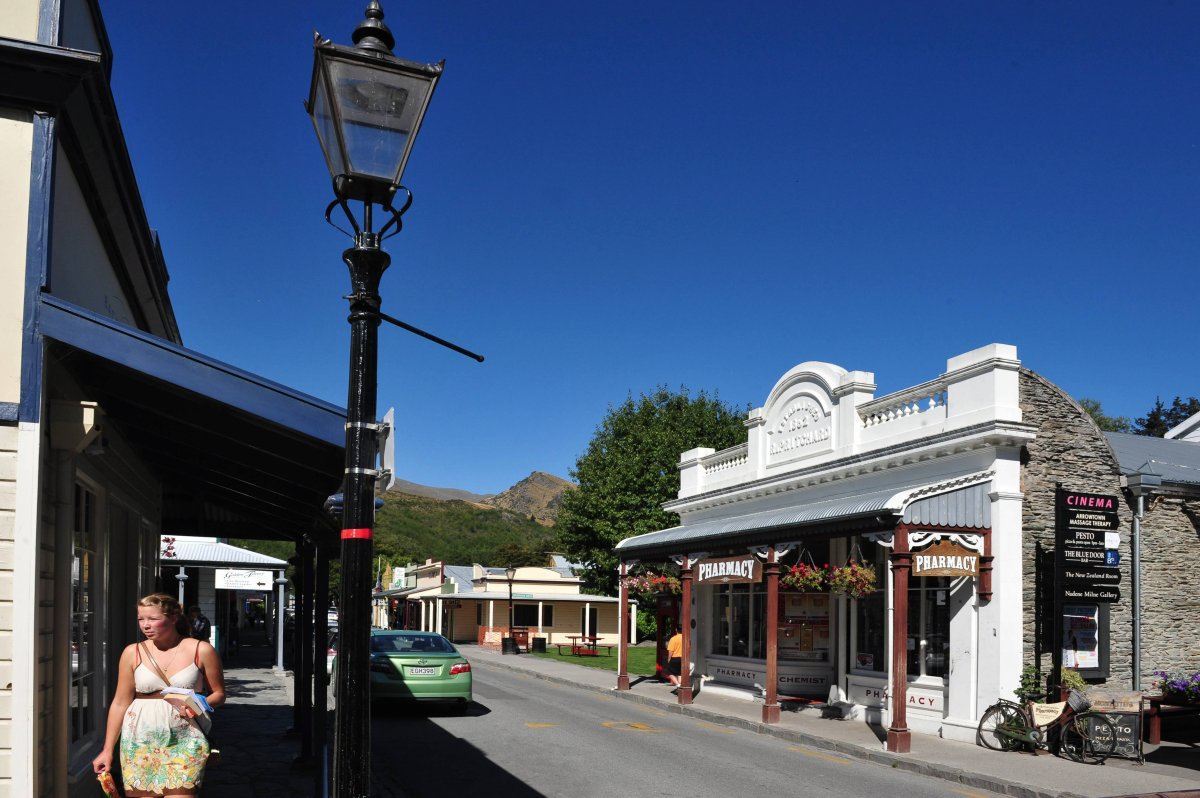 5. Have a Fergburger
You may think this is just another burger joint, but Ferburger is an institution in Queenstown. Since it opened in 2001, backpacker word of mouth has propelled this eatery into legendary status. It's almost required eating when you're here. The restaurant is famous for its 20-odd gourmet burger offerings including cod (the Codfather), falafel (Bun Laden) and venison (Sweet Bambi) variations. You'll find it on Shotover Street, next to the equally good Ferg Baker. Just look for the line-ups.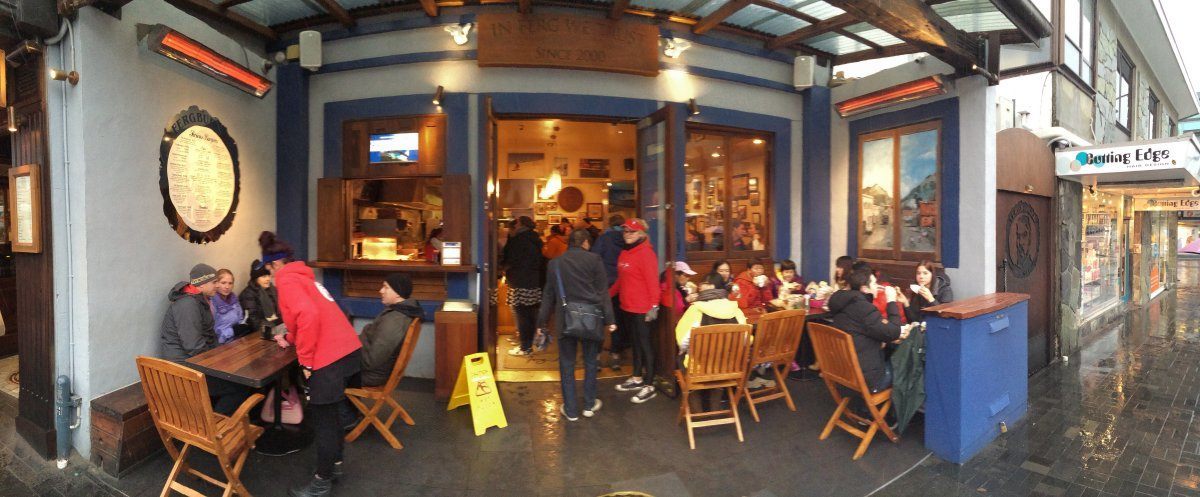 6. Take a Trip to the Milford Sound
One of the South Island's must-see sights is the Milford Sound, a phenomenal fjord that many rate the most stunning spot in all of New Zealand (and that's saying a lot). Rudyard Kipling declared it the "eighth wonder of the world". This glacier-formed inlet is surrounded by sheer mountains, dense rainforest and multiple waterfalls (some flowing upwards) that will have your camera working overtime. There are plenty of boat cruises, canoe outfitters, scenic flights and tramping tracks to explore the area with. Check out the underwater observatory for a different perspective. Seals, penguins, dolphins and even whales can be spotted in this 16km narrow channel to the Tasman Sea. The 4 to 5 hour drive from Queenstown makes it a long day trip, but the breathtaking scenery is well worth it.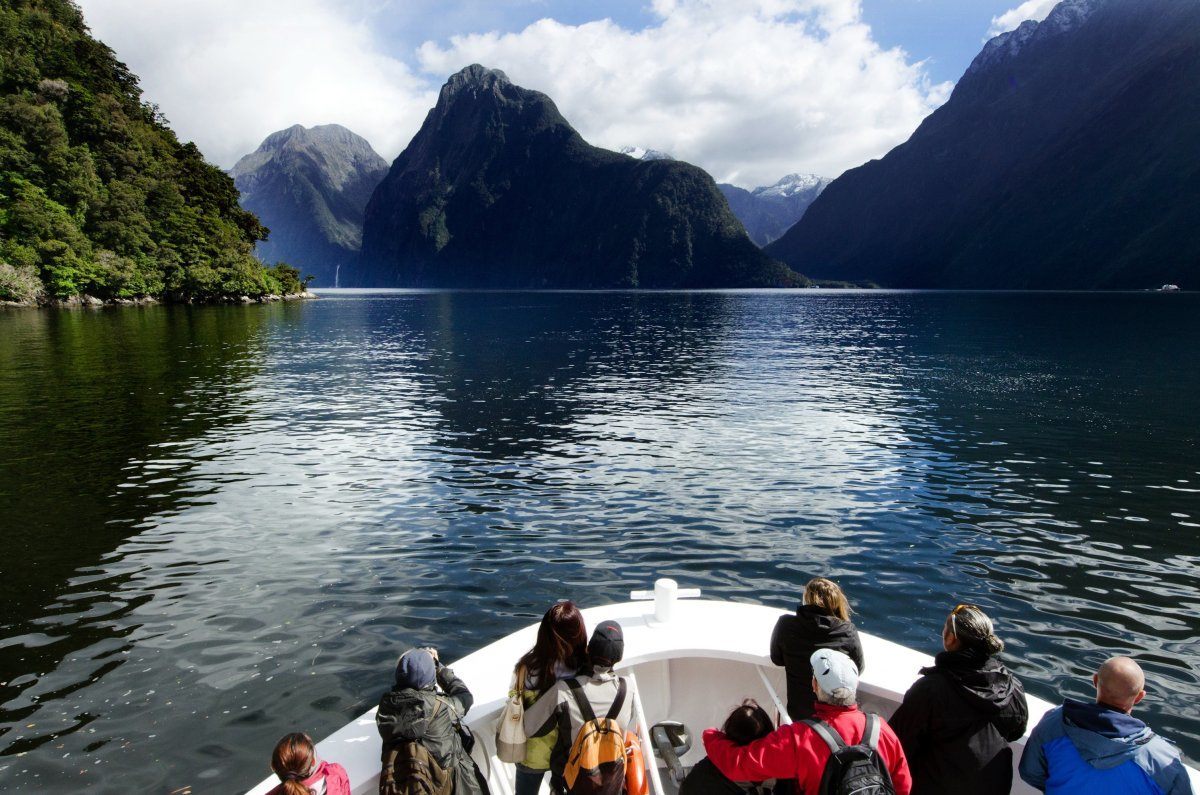 7. Soothe Your Soul at the Onsen Hot Pools
Treat yourself to a sublime soak in an indoor/outdoor cliffside Onsen hot pool with a view of the Shotover River canyon. Even if your body isn't weary from adventure activities, everyone deserves to indulge in this kind of pampering from time to time. Soak up the scenery as you soak in the warm waters, or unwind with a romantic candlelight package for two.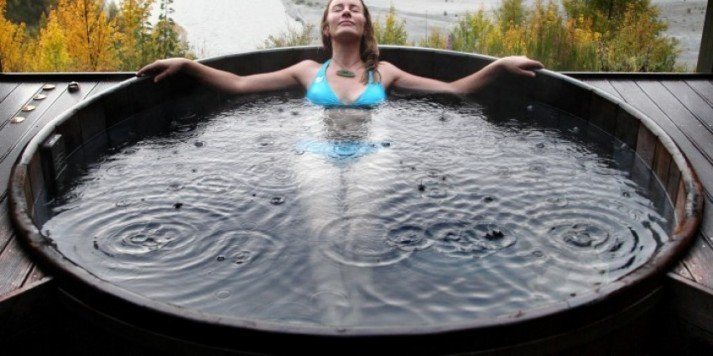 8. Visit Glenorchy
About 45 minutes from the bustle of Queenstown lies Middle Earth, at least modern cinema's interpretation of it. Glenorchy and its spectacular surroundings provided many of the landscape shots for the Lord of the Rings and Narnia films. Nearby is a bucolic area aptly called Paradise, so you know this region is pretty special. Glenorchy itself is a small, rustic, frontier town on the northern shores of Lake Wakatipu that serves as the gateway for day hikes and multi-day tramps, including the renowned Routeburn Track.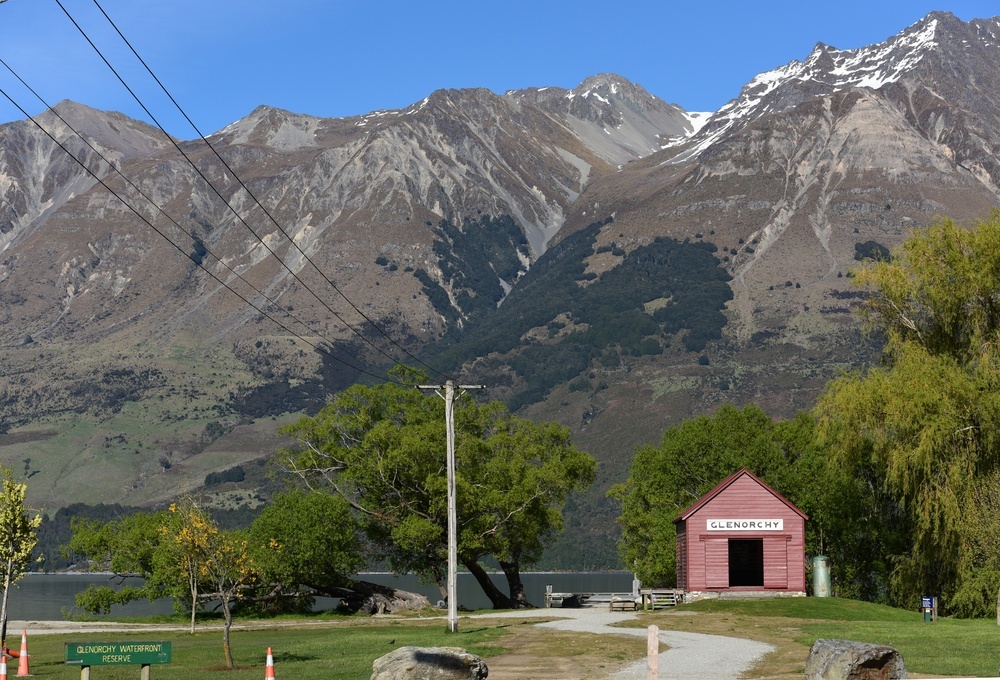 9. Play a Round of Golf
If hitting the links appeals to you more than jumping off a cliff, the Queenstown Golf Club is open to visitors. Set on a peninsula overlooking the city, surrounded by those remarkable mountains and embraced by that crystalline lake, it is one of the world's most jaw-dropping settings to play a round. You could be forgiven for not keeping your eye on the ball. There are 5 other golf courses in the Queenstown area, including Millbrook and The Hills.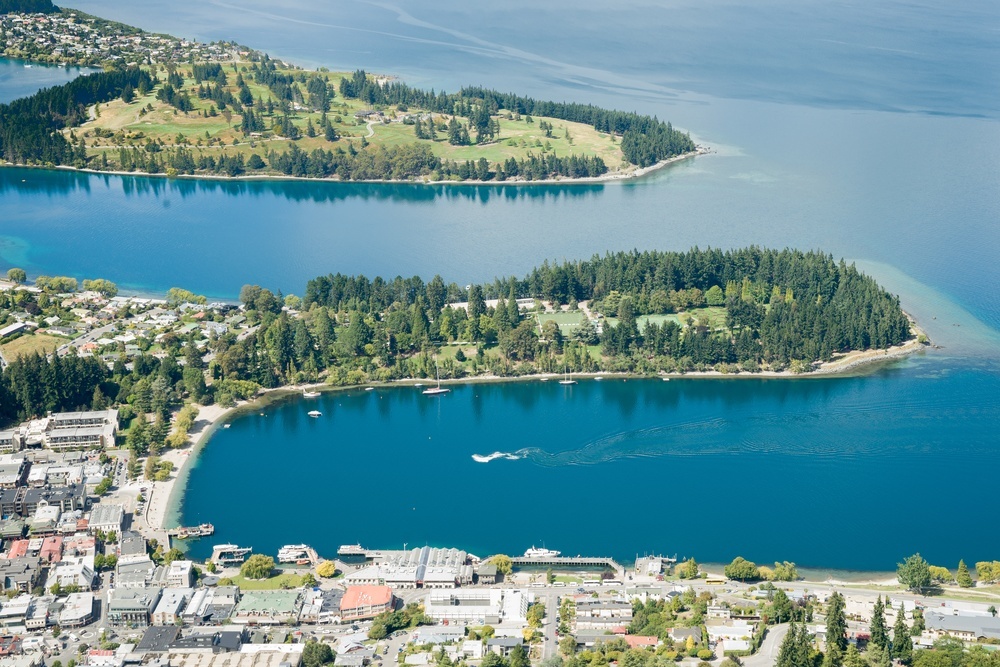 10. Enjoy the Nightlife
Queenstown is as known for its nightlife as it is its adventurous thrills. All that surging adrenalin makes people more social and less inhibited. You can always open with a "have you bungied yet?" and you'll no doubt start a conversation with just about anyone. There are cozy wine bars, friendly pubs, crowded bars and packed night clubs to appeal to any mood. Many venues cater to the backpacker scene, but you can avoid that too, if you'd prefer. Some of the popular hang-outs are Dux de Lux, Sky Bar, Surreal, Subculture, the Buffalo Club and the Pub on Wharf.