A paradise for travelers on tight budgets, exotic Thailand offers some of the best-loved cuisine in Southeast Asia. In addition to its stunning beaches and eclectic nightlife, Thailand's bustling roads, plazas and marketplaces present some true delights for the street-food connoisseur. Many options cost less than a single US dollar, so you'll certainly get your money's worth as well. Wafting aromas of fried garlic, steamed dumplings, fragrant noodles and sweet lemongrass will tempt you from every corner. Find a cart that cooks to order, uses fresh ingredients, looks hygienic and has a line-up of locals around it and you should have no tummy trouble. Here are some of the favorite street foods to savor in Thailand.
1. Phat Kaphrao
This is among the most popular dishes ordered by foreigners visiting Thailand. You'll find this dish in any typical local restaurant as well as from street vendors. The key flavor-enhancing ingredients are sweet basil and chilis, but the bulk of the meal is a simple stir-fry of pork, chicken or shrimp. It is usually seasoned with fish sauce and lime, and sometimes topped with a fried egg.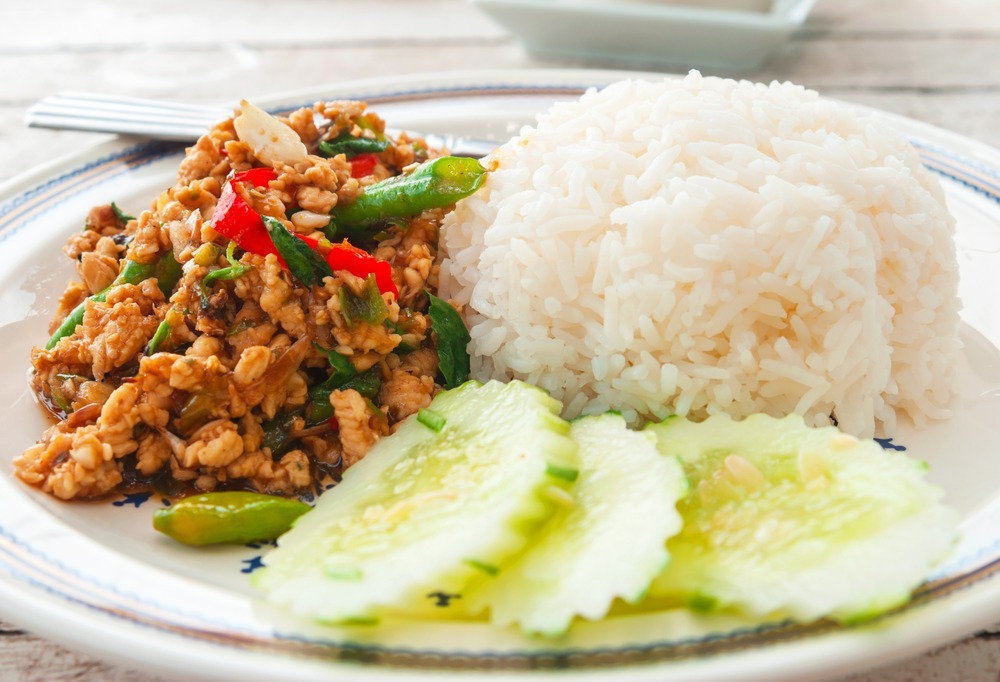 2. Pad Thai
The most ubiquitous of all Thai street foods, you'll never have to look very far to find pad Thai in Thailand. It is essentially a stir-fry consisting of rice noodles, eggs, tofu, fish sauce, various herbs, shrimp or chicken and vegetables. There are vegetarian options, too. Often costing under a dollar in the street, you'll also find it in many casual diners and restaurants throughout the country. A sprinkling of chopped peanuts on top gives it an extra texture and flavor dimension. Owing to its popularity, pad Thai has become one of the national dishes of Thailand.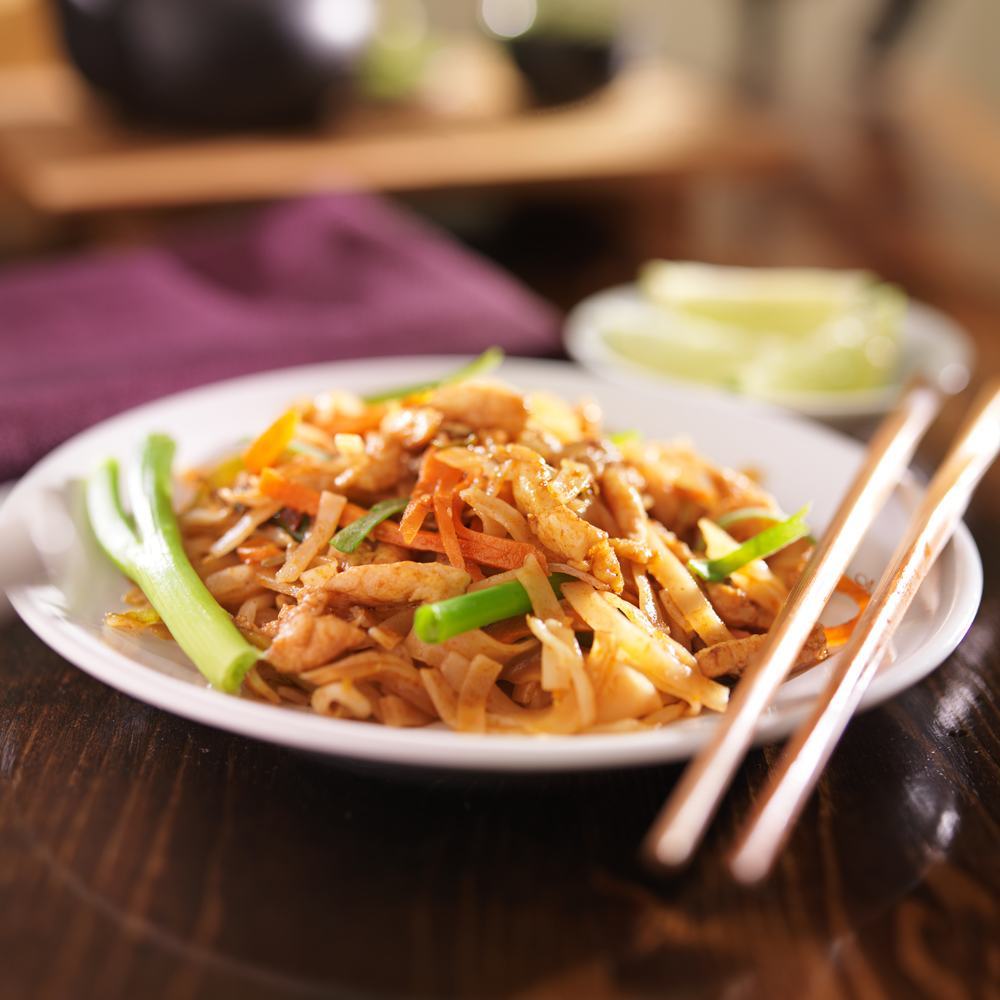 3. Green Papaya Salad
A simple but delicious offering, the popular green papaya salad is an excellent choice you'll find in markets, casual diners and on the street of Thailand. Vegetarian options exist, although the salad usually comes with brined crab and dried shrimp. Typical recipes combine five key tastes: sour lime, hot chili, savory fish sauce, salt and touch of sweetness from palm sugar. Fresh and delicious, this is definitely one of the street foods to savor in Thailand.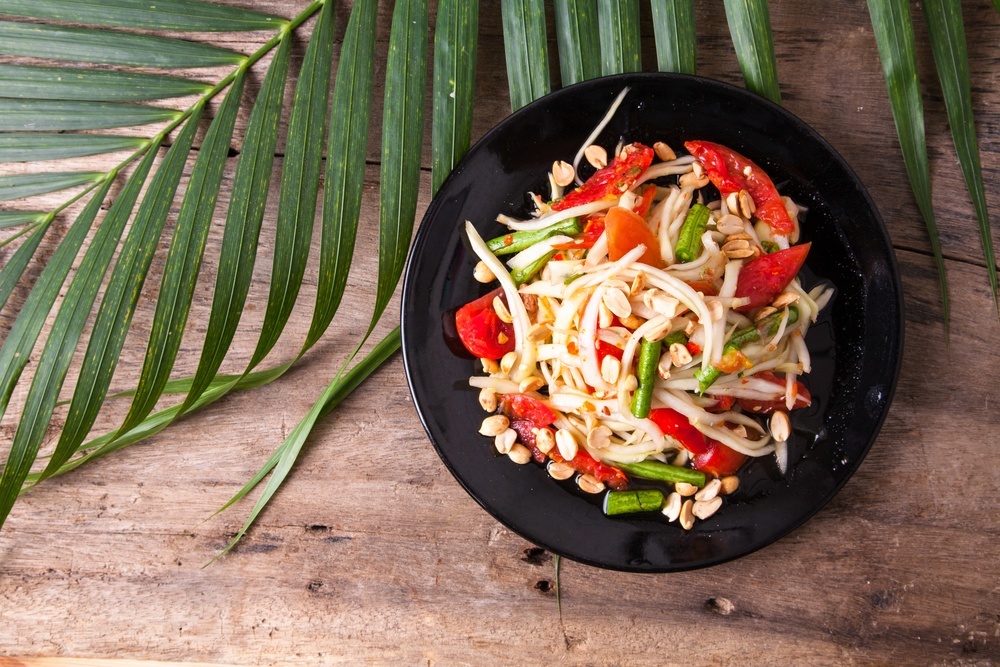 4. Gluay Ping
If you're looking for a very cheap dessert while exploring the streets, grilled bananas, known locally as gluay ping, are a popular option. Those with a sweet tooth will love the coconut and caramel sauce that it invariably comes with. Greener bananas tend to be the best, since the skin develops a more caramelized texture on the grill.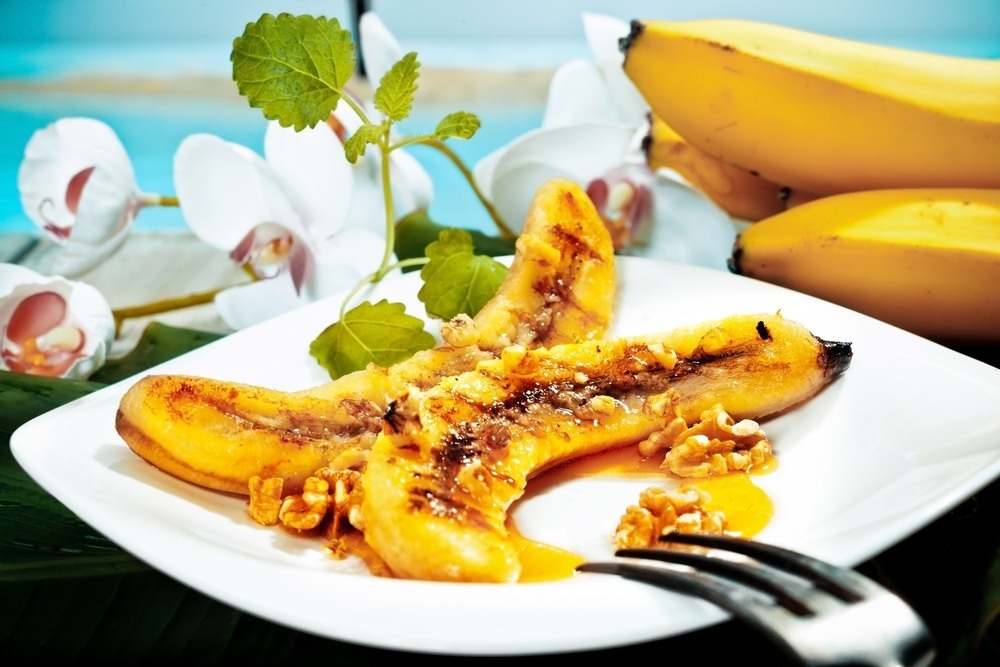 5. Deep-Fried Grasshoppers
Eating insects of any kind might sound like an abomination to the uninitiated. But any adventurous traveler should be brave enough to try the deep-fried grasshoppers, which are widely available as a street food all over Thailand. Believe it or not, this is also quite a healthy and protein-rich snack. Aside from grasshoppers, other bold diners can try fried worms, water bugs and various other edible insects.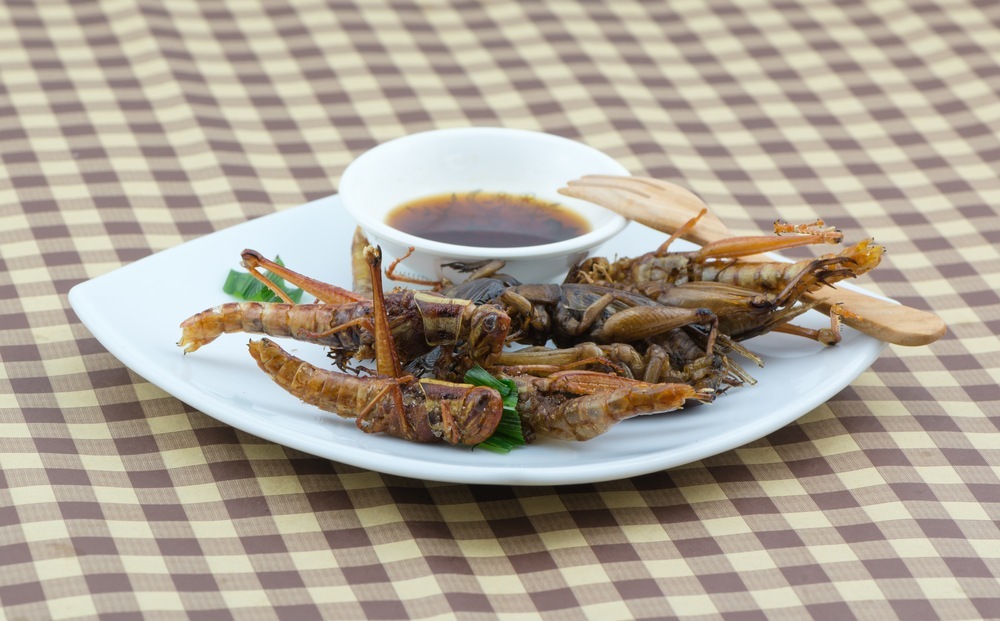 6. Spring Rolls
A common staple found all over Southeast Asia, spring rolls come in many different varieties, and you'll find them everywhere on the streets of Thailand. They typically feature a filling of pork or prawns, bean sprouts, noodles, spring onions and a variety of herbs and spices. Dipped in a tangy chili sauce, they offer a satisfying crunch. They also tend to be among the cheapest food cart options around.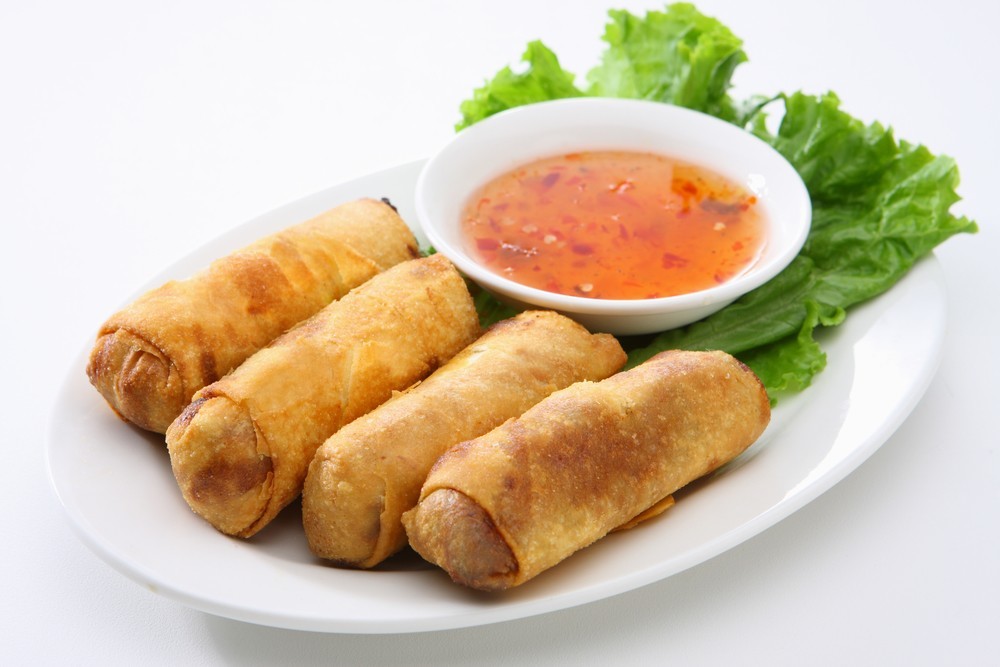 7. Green Curry
Thai curries sport a unique flavor and often make for wholesome and filling dishes, thanks to the large amount of coconut milk and egg or rice noodles used. Although lovers of hot and spicy dishes may prefer the zippier red curry, a green curry typically presents a lighter, mellower taste. Thai curries usually contain shrimp or chicken as their main protein.
8. Tom Yam Soup
An extremely cheap option everywhere in Thailand, tom yam is a delicious soup that combines both spicy and sour flavors thanks to the variety of fresh ingredients it uses. Lime, lemongrass, fish sauce and chili peppers are some key flavors. Different regions of the country have slightly different variations, and some versions include mushrooms or chili jam.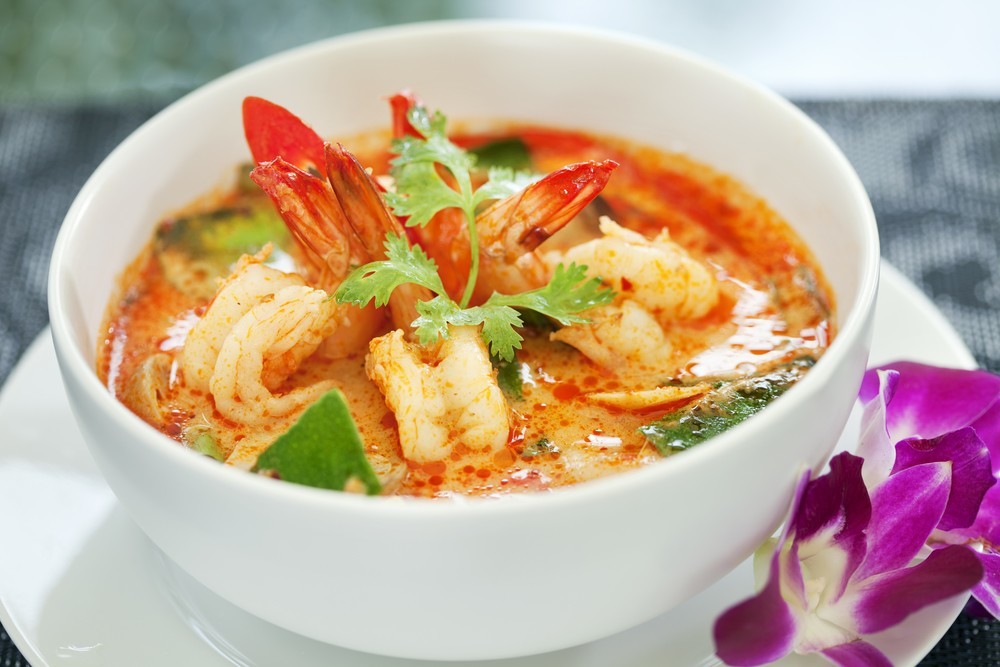 9. Banana Pancakes
One of the most popular breakfasts or desserts in Thailand, banana pancakes are a backpackers' staple. In spite of sounding like a rather unexciting combination, most travelers find them to be irresistibly delicious. You'll see them at street food vendors all over Bangkok plus other towns and beach communities. Some stalls sell banana pancakes drizzled in condensed milk and placed on wooden skewers. Some even come topped with melted chocolate for an extra flourish.
10. Ho Mak Pla
Ho mak refers to a method for preparing certain types of Thai curry, where the dish is steamed in an arrangement of banana leaves to provide a distinct taste and aroma. Ho mak pla, specifically, is a type of fish curry blended with curry paste and coconut milk, and it is widely found in street markets and stalls around the country.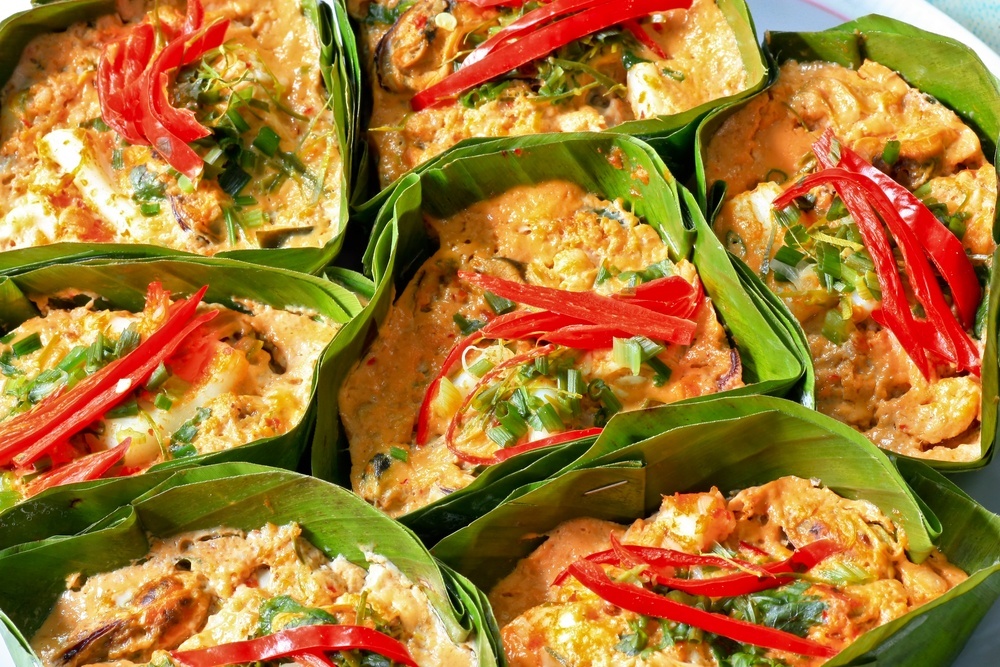 12 Edible Bugs to Taste Around the Globe