Choosing a college is one of the most important life decisions a young adult can make. Parents and students must weigh all sorts of criteria including academics, class size, campus culture and tuition costs to find the right fit. Location factors in there too. Whether urban or rural, close to home or the other side of the country, geography is a key part of the decision making process. While it shouldn't be the main consideration, it doesn't hurt to spend your university years in a pretty place. After all, you're not going to have your nose in the books the whole time. And parents, if you're going be visiting your kids at school from time to time, a pleasant location beats a dreary one. So, here are 10 of the most scenic college towns in the States to strive for. They just so happen to offer some great schools, too.
1. Boulder, Colorado
Boulder is the proud home of the University of Colorado. It is set at the base of the Rocky Mountains and flanked by the Flatirons. The city frequently ranks high in terms of health, well-being, quality of life. It has a youthful, "green" vibe, due to its high concentration of college students and outdoor enthusiasts. Denver is less than an hour away if you need some city action, but most residents prefer the fresh, cozy feel of this liberal, artsy town. Boulder is surrounded by expansive nature preserves and recreational open space. If hiking, cycling or rock climbing are your thing, this is a one of the most scenic college towns in the States to put on your shortlist.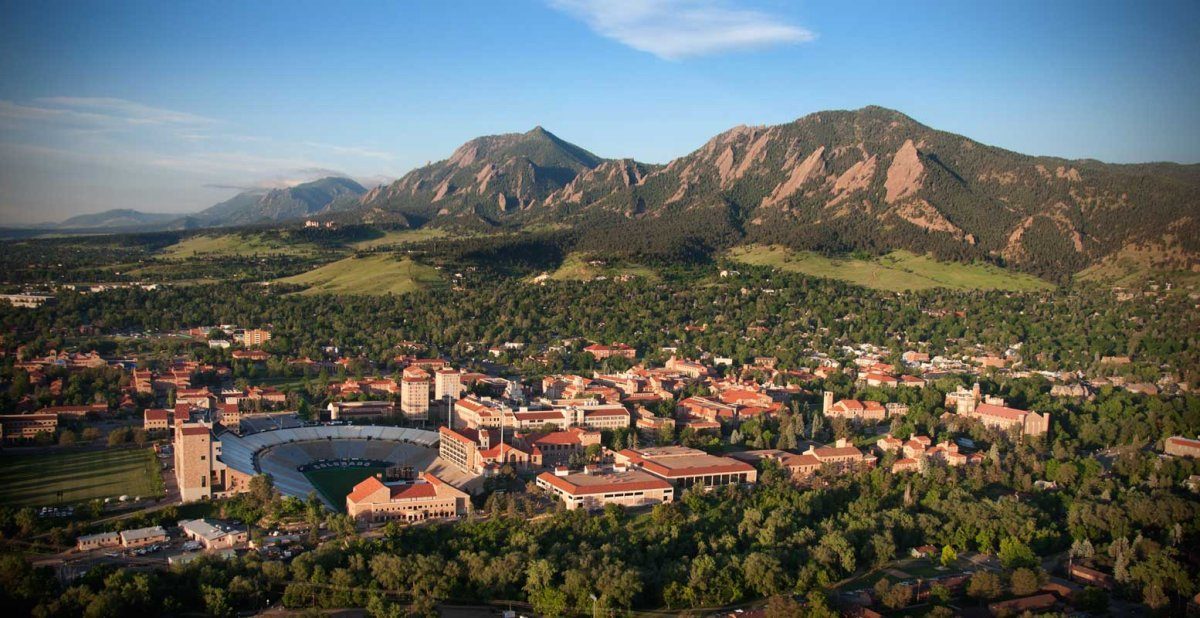 2. Charlottesville, Virgina
The University of Virginia consistently ranks as one of the best colleges in America. Bonus, it is also located in a picture-perfect town. Established by Thomas Jefferson in 1819, the campus and surrounding city is seeped in history. In fact, the founding father's mountaintop plantation, Monticello, can be found here along with other significant landmarks. Shenandoah National Park and the Blue Ridge Parkway are nearby, offering a wealth of outdoor recreational opportunities. This is especially breathtaking during the autumn season. The Corner and Downtown Mall are lively districts full of bars, cafes, restaurants and business that cater to the college crowd. The American National University, Hereford College and Piedmont Virginia Community College are also located in scenic Charlottesville.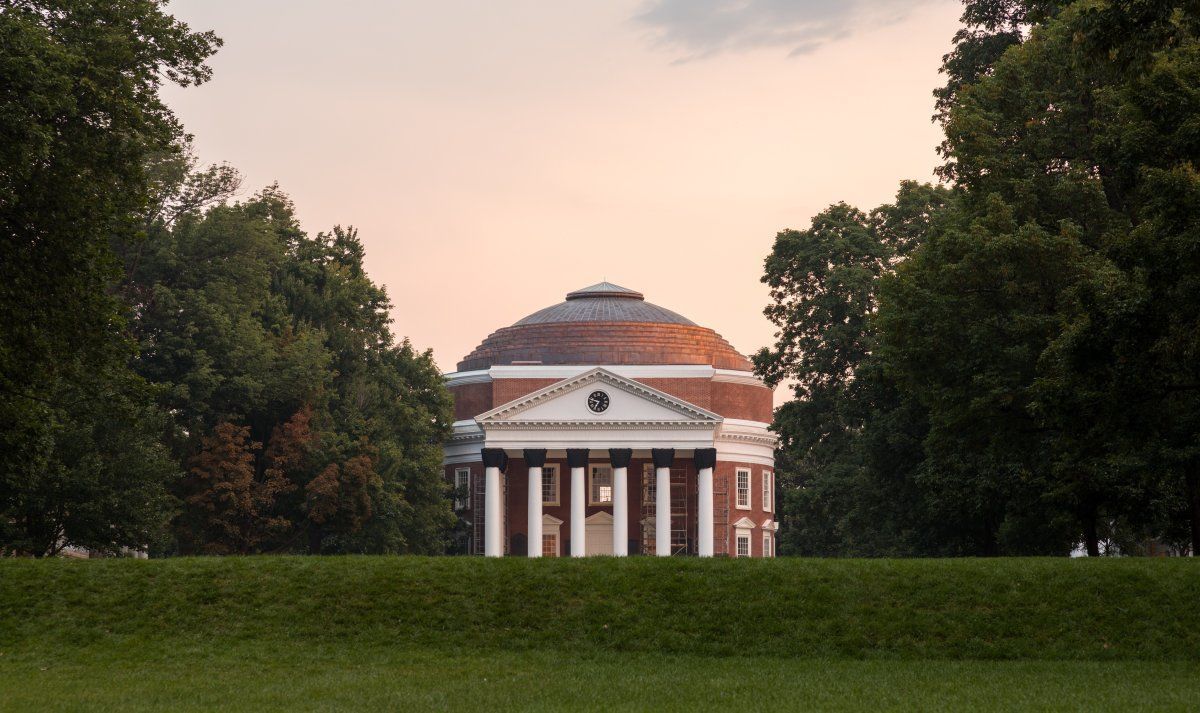 3. Eugene, Oregon
Eugene is one of the prettiest towns in the Pacific Northwest. It is set at the junction of the McKenzie and Willamette rivers and under the watchful eye of Spencer Butte. You're not too far from the Cascade mountains or the Oregon coast here, so diverse nature and recreational opportunities abound. It's a great place for anyone who enjoys cycling, hiking, rafting, kayaking and especially jogging (it's the birthplace of Nike, after all). There always seems to be a music, film or performing arts festival going on in the "Emerald City". Eugene's Saturday organic farmer's market is legendary. Its "hippie" population was eating local long before it became trendy to do so. Look into the University of Oregon if this sounds like your kind of town. Northwest Christian University and New Hope Christian College are also located in Eugene.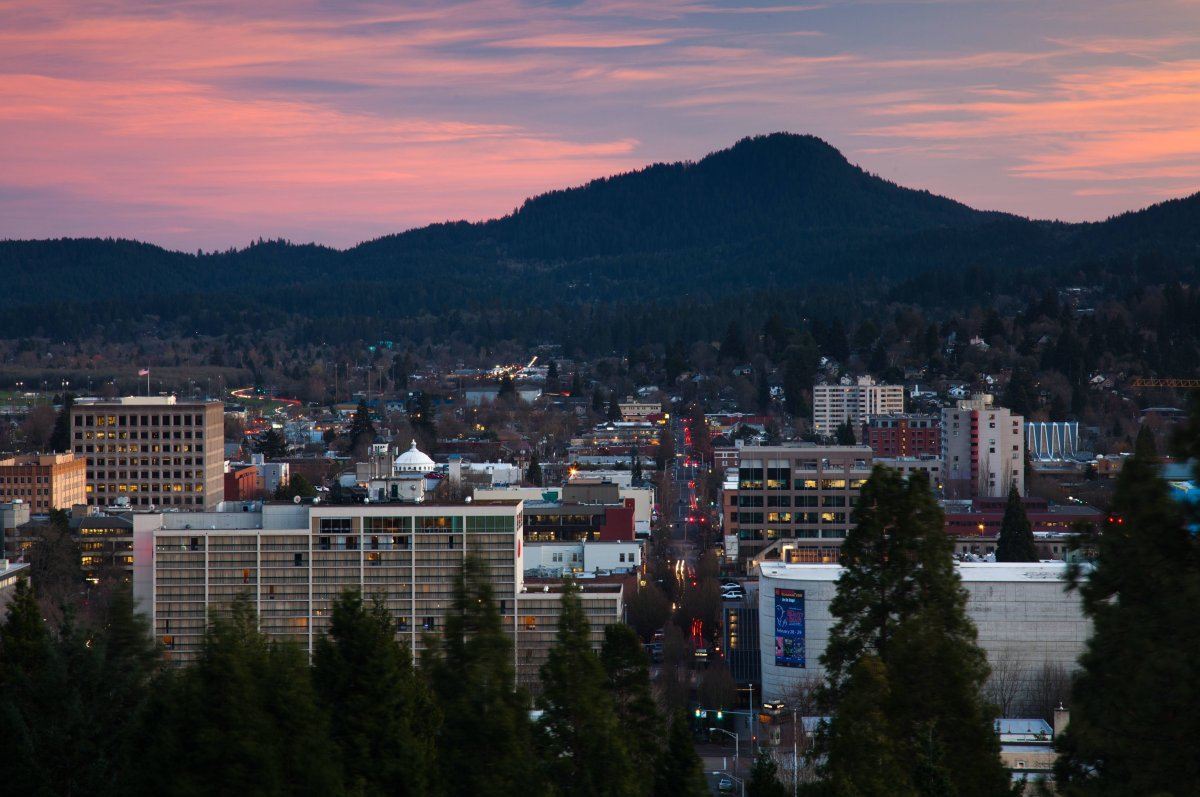 4. Amherst, Massachusetts
Amherst is one of those quintessential New England college towns that is bursting with scenic and scholarly heritage. Emily Dickinson, Robert Frost and Noah Webster all lived here at some point. It is home to Amherst College, Hampshire College, and the University of Massachusetts Amherst. A handful of other reputable academic institutions are located nearby. It has small town charm but still bustles with urban amenities that students crave. When you're not in class, you can hike the Seven Sisters in the Mt Holyoke Mountain Range, ski at Sugarloaf or swim at Puffers Pond. The fall foliage display makes autumn a particularly pleasant time to be here.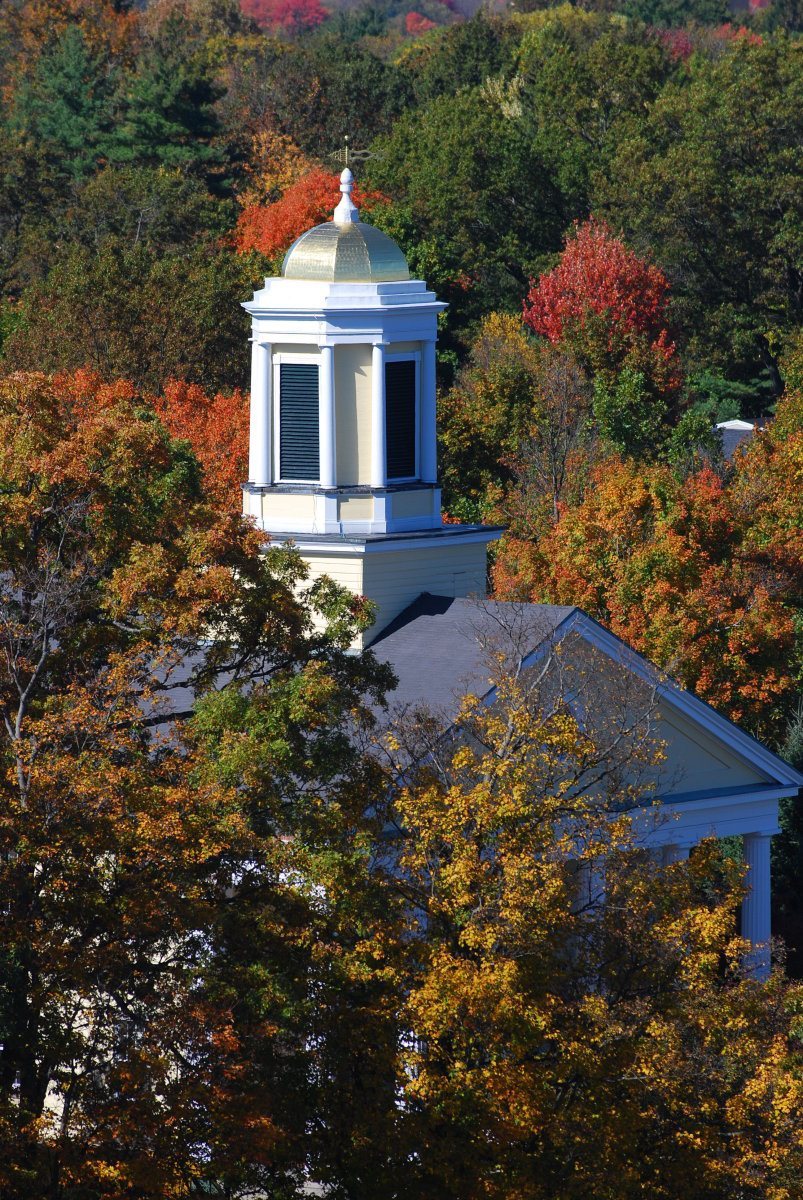 5. Santa Barbara, California
Santa Barbara is sandwiched between the Santa Ynez mountains and the Pacific Ocean, making it one of the most scenic college towns in the States. The Channel Islands beckon off the coast, and Los Padres National Forest is not too far away. The mission architecture is gorgeous, and the Mediterranean climate is hard to beat. Five higher learning institutions are situated here: the University of California Santa Barbara, Westmont College, Antioch University, Santa Barbara City College and the Brooks Institute of Photography. Students have to be self-disciplined, though. The SoCal setting is so stunning you might find it challenging to hit the books.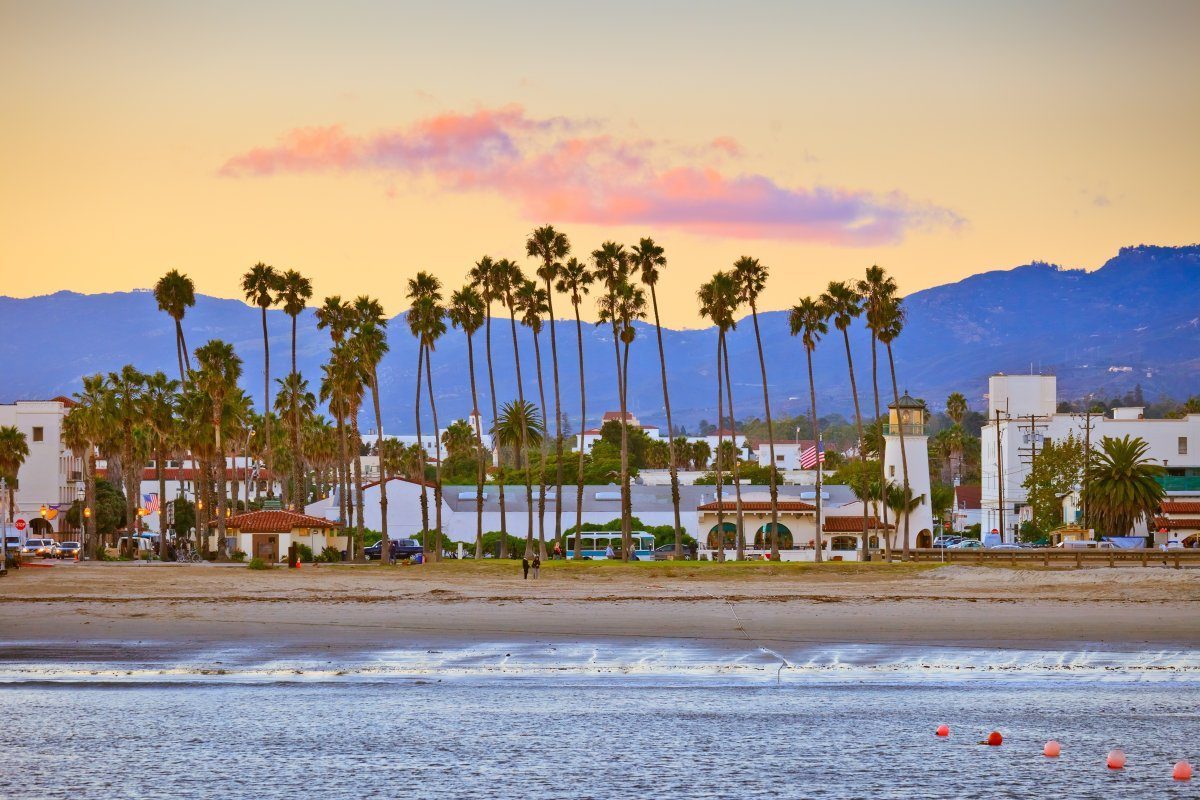 6. Chapel Hill, North Carolina
The University of North Carolina at Chapel Hill was the nation's first public university, opening its doors back in 1795. Its historic buildings, oak tree lined parks and beautiful gardens have made this a special setting to study in for over 200 years. Chapel Hill is known for its great food, vibrant music scene, artsy murals and annual street fair. Sports play a big role in the town's identity, and everyone seems to comes out to support the local teams. There are plenty of bluffs, parks, reserves, trails and lakes in the Raleigh-Durham-Chapel Hill triangle if you need a nature escape.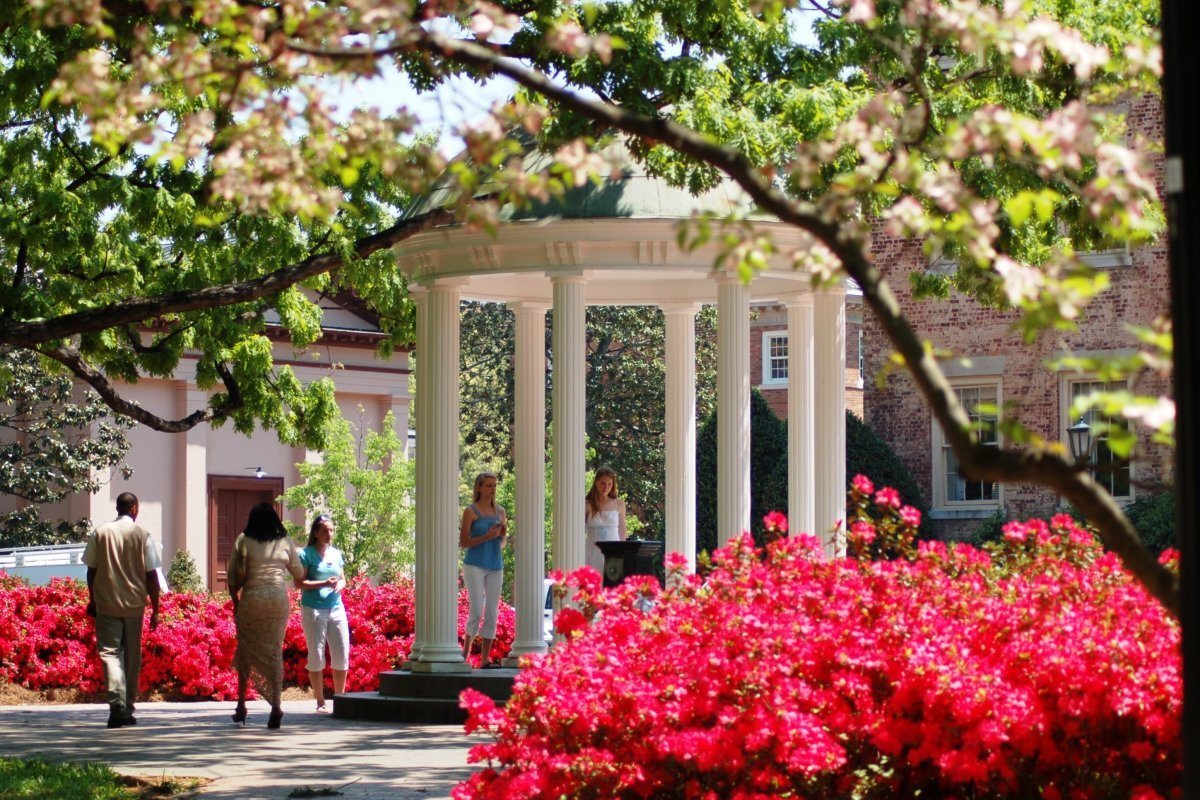 7. Madison, Wisconsin
If you don't mind cold winters, Madison is one of the prettiest cities in the Mid-west. It is known as "The City of Four Lakes", encompassing Lake Kegonsa, Lake Waubesa, Lake Monona and Lake Mendota. This idyllic setting makes for stunning outdoor recreational opportunities. In fact, Madison has one of the most extensive network of bike trails in the country. Architect Frank Lloyd Wright spent his childhood here, and designed several buildings around town. Head down pedestrian-only State Street between the University of Wisconsin campus and Capitol Square to find lively restaurants, cafes, shops and music venues. Madison is a particularly good place to study if you're a sports fanatic.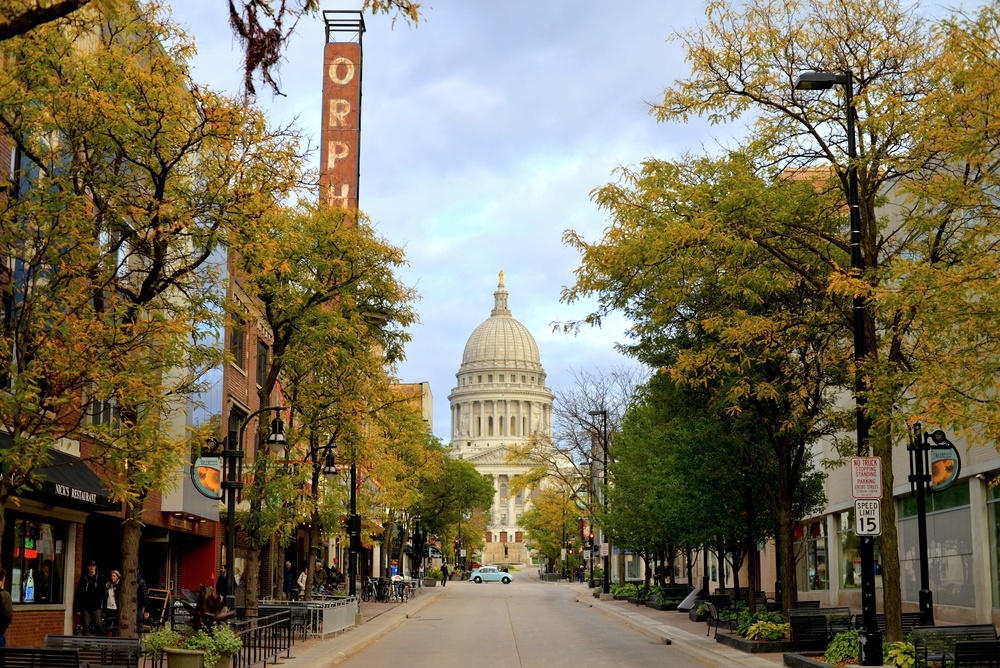 8. Bryn Mawr, Pennsylvania
Bryn Mawr, Welsh for "big hill", is an affluent community on the outskirts of Philadelphia. It is most noteworthy for being home to Bryn Mawr College, a women's liberal arts college founded in 1885. Its stately buildings (some modeled after Cambridge University) and its woodsy landscaping make this one of the most picturesque campuses around. You almost feel like you go up a few IQ points just walking around the grounds. The large student population gives this small college town a youthful energy.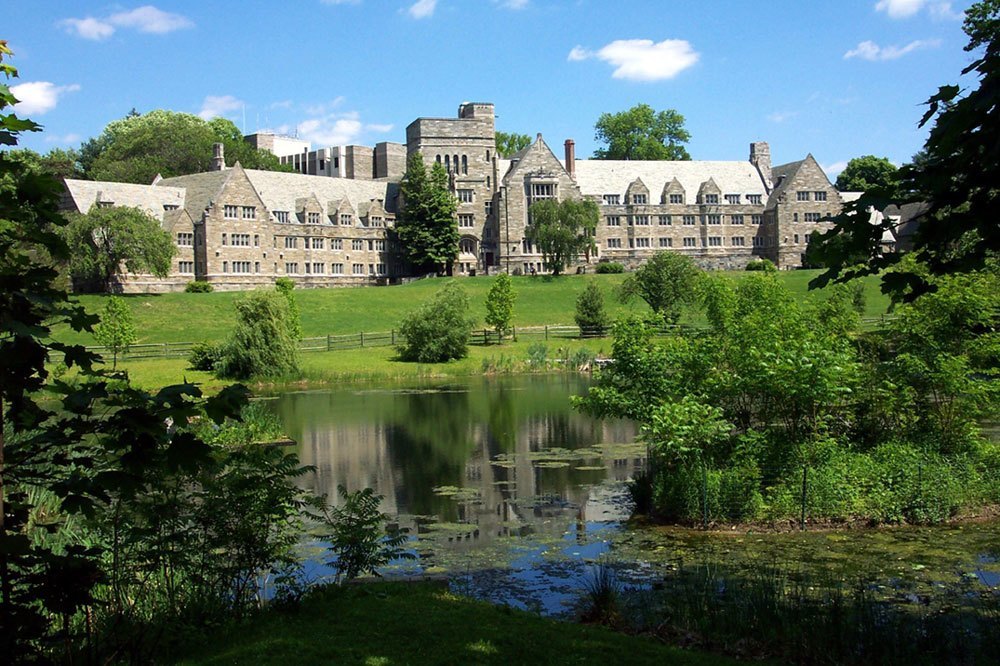 9. Bloomington, Indiana
Bloomington consistently makes the grade as one of the most scenic college towns in the States. It is situated in the rolling hills of southern Indiana, a unique landscape filled with limestone ravines, fissures, underground streams, springs and caves. In particular, the Indiana University Bloomington campus is considered one of the most beautiful around. B-town is also home to home of the Indiana University School of Public and Environmental Affairs, Indiana University Maurer School of Law, the Jacobs School of Music, the Kelley School of Business, the Kinsey Institute, the Indiana University School of Optometry, and the Midwest Proton Radiotherapy Institute. The many students give this vibrant small city an active, intellectual, young and friendly vibe, with a surprisingly diverse music scene.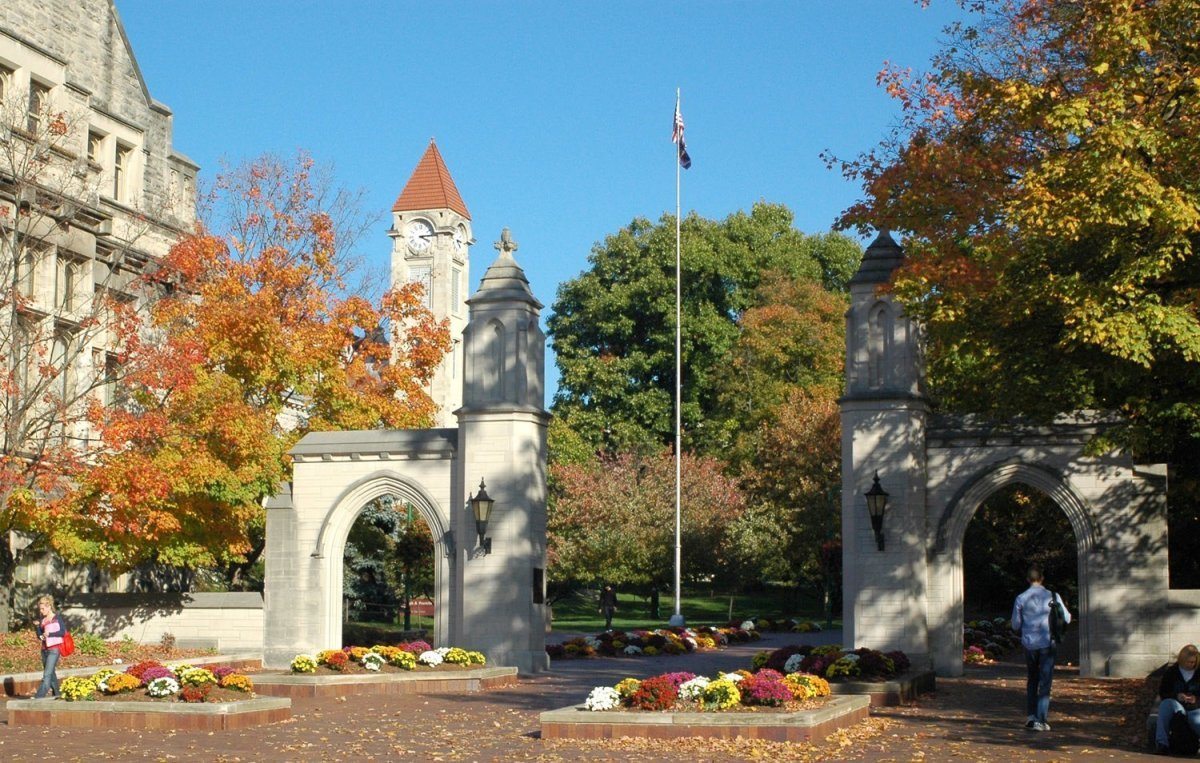 10. Honolulu, Hawaii
Want to live the island dream while you earn your degree? Honolulu is primarily a tourist town, but there are a handful of post-secondary education institutions in this Polynesian paradise to consider. Enjoy swaying palms, Pacific ocean beaches and views of Diamond Head as you study at the University of Hawaii at Manoa, Chaminade University, Hawaii Pacific University, Honolulu Community College or Kapiolani Community College. Be careful, though, as you might be tempted to cut class and go surfing.