The Leaning Tower of Pisa gets all the fame and glory, but there are plenty of other scenic structures around the world that are a little off-kilter. Some, like Pisa, were built on unstable ground and are precariously close to toppling over. Others were purpose-built at an angle as an architectural quirk. All make great fodder for those irresistible tacky tourist photos where you look like you're pushing it back into an upright position. Here are ten lesser-known leaning towers around the globe.
10. Leaning Tower of Wanaka, New Zealand
This extreme tourist tower outdoes them all, jutting out at seemingly impossible 53 degrees while perilously balancing on one corner. How exactly they managed involves a lot of complicated engineering but it's more fun to keep it a mystery. It's part of Stuart Landsborough's off-beat Puzzling World attraction in New Zealand's Southern Lakes region. The toppling tower was constructed for no other reason than to celebrate illusion and eccentricity.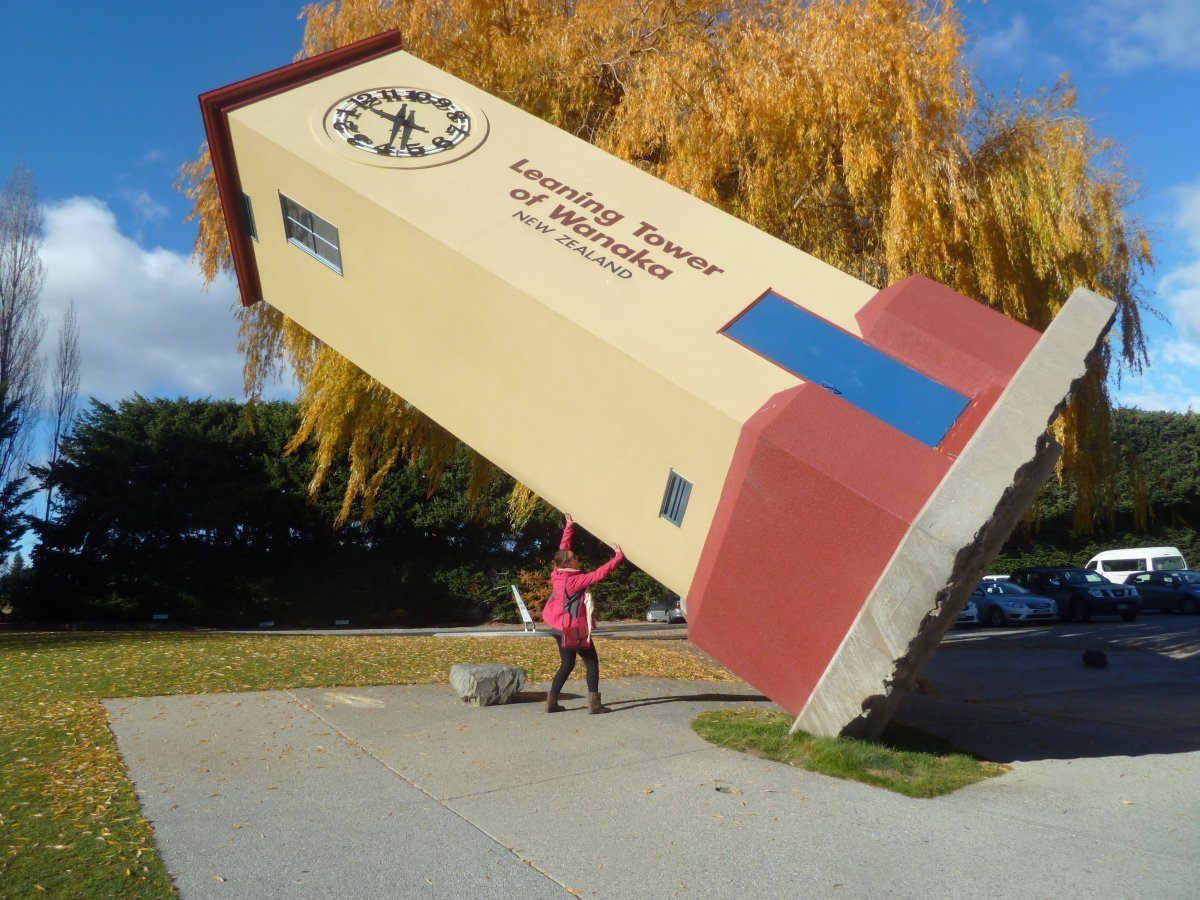 9. Capital Gate, United Arab Emerates
There's some competitive architecture going on in the UAE's building boom, each one trying to do the next in terms of size or flair (or budget, for that matter). Abu Dhabi's 35 story Capital Gate skyscraper is not only one of the tallest buildings in the city but it leans a striking 18 degrees to the west – four times greater than paltry Pisa. It also swoops and contorts in a spiralling funnel shape. It's a strange yet beautiful design that is becoming an iconic part of the Abu Dhabi skyline.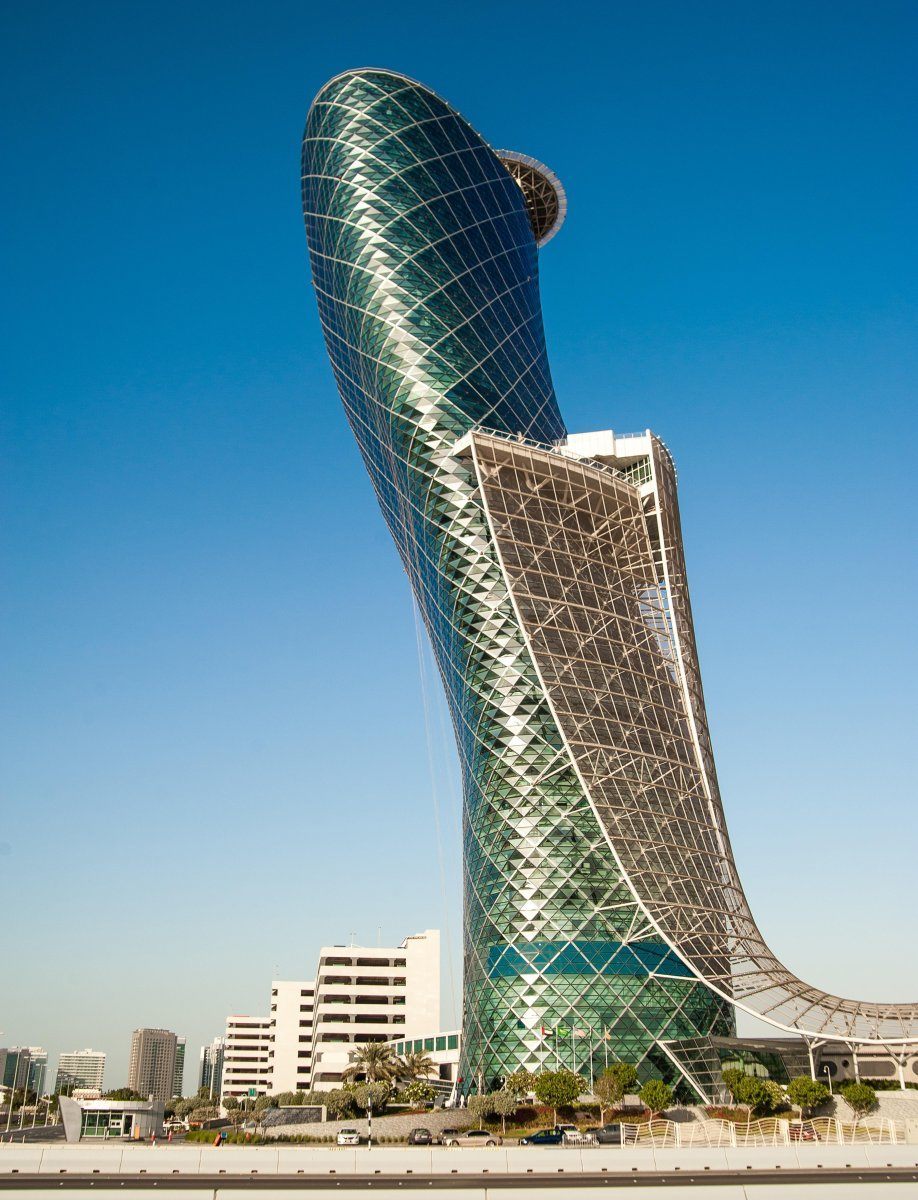 8. Leaning Tower of Shiraz, Iran
Back around 1180 AH (1766), Karim Khan of the Zand Dynasty commissioned the day's top architects and artists to build him a mighty citadel to use as a home and military center. Indeed, they constructed an impressive brick structure with high walls, four rounded towers and intricate decorative patterns. One minor snafu, however, was that one tower was built over an underground bath house cistern and now tilts at a skewed angle. One architect's oversight becomes a tourist's to-do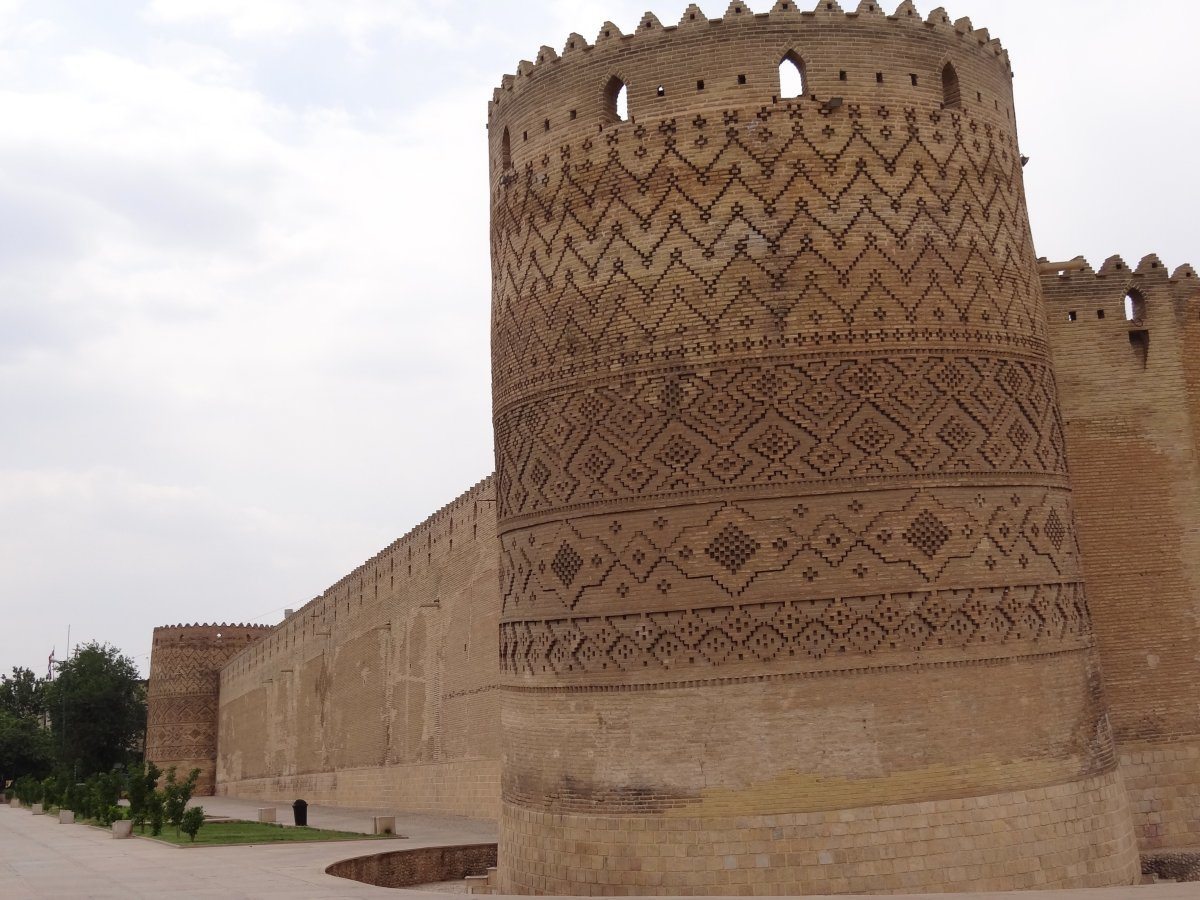 7. Leaning Towers of Madrid, Spain
Vertical skyscrapers are just so passé, don't you think? American architects Philip Johnson and John Burgee built the "Gateway to Europe" towers (La Puerta de Europa ) in the Spanish capital in 1996. These 115m twin highrise office buildings purposely lean towards each other at a steep 15 degree incline (twice that of Pisa), like two lovers coming in for a kiss.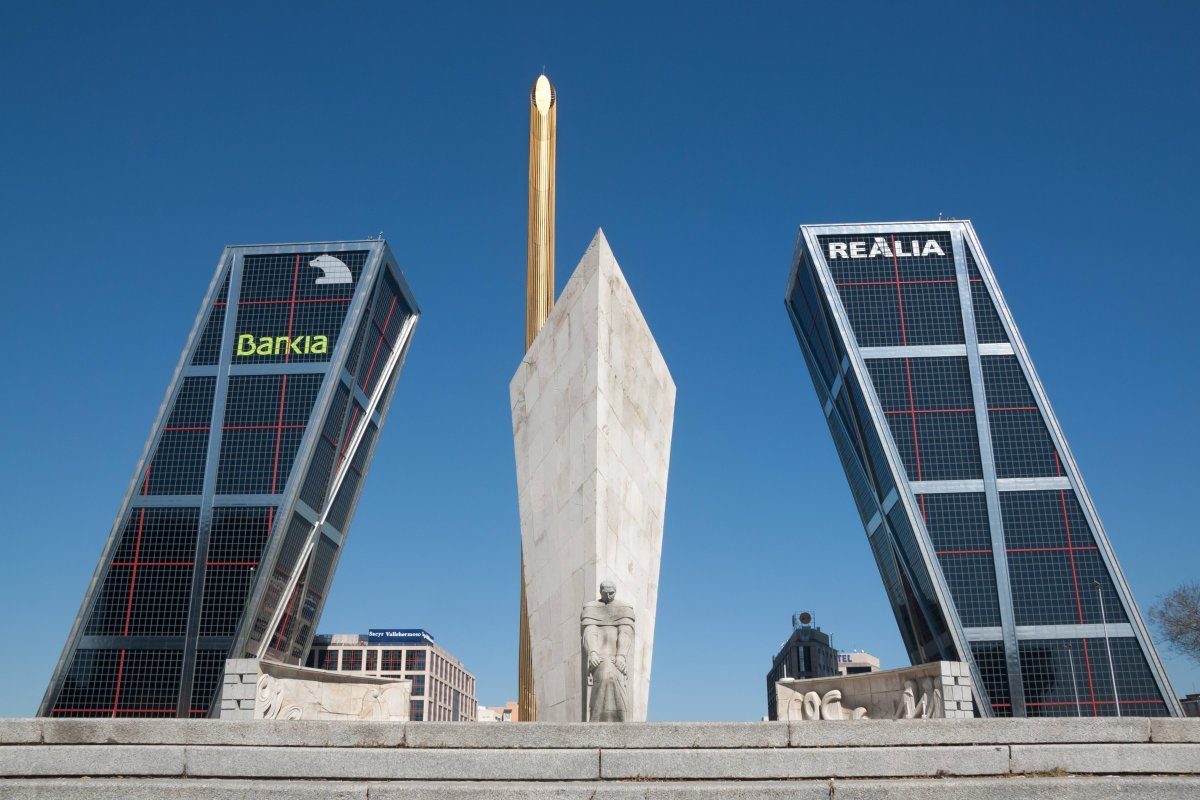 6. Montreal Olympic Stadium Tower, Canada
This 165m Montreal Tower is one of the world's tallest man-made inclined towers. It stands at a whopping 45 degree slant, impressively dwarfing Pisa's measly 5 degree lean. A great glass funicular takes visitors to the top, where the panoramic views of the surrounding St. Lawrence river valley boast a three-star Michelin Guide rating.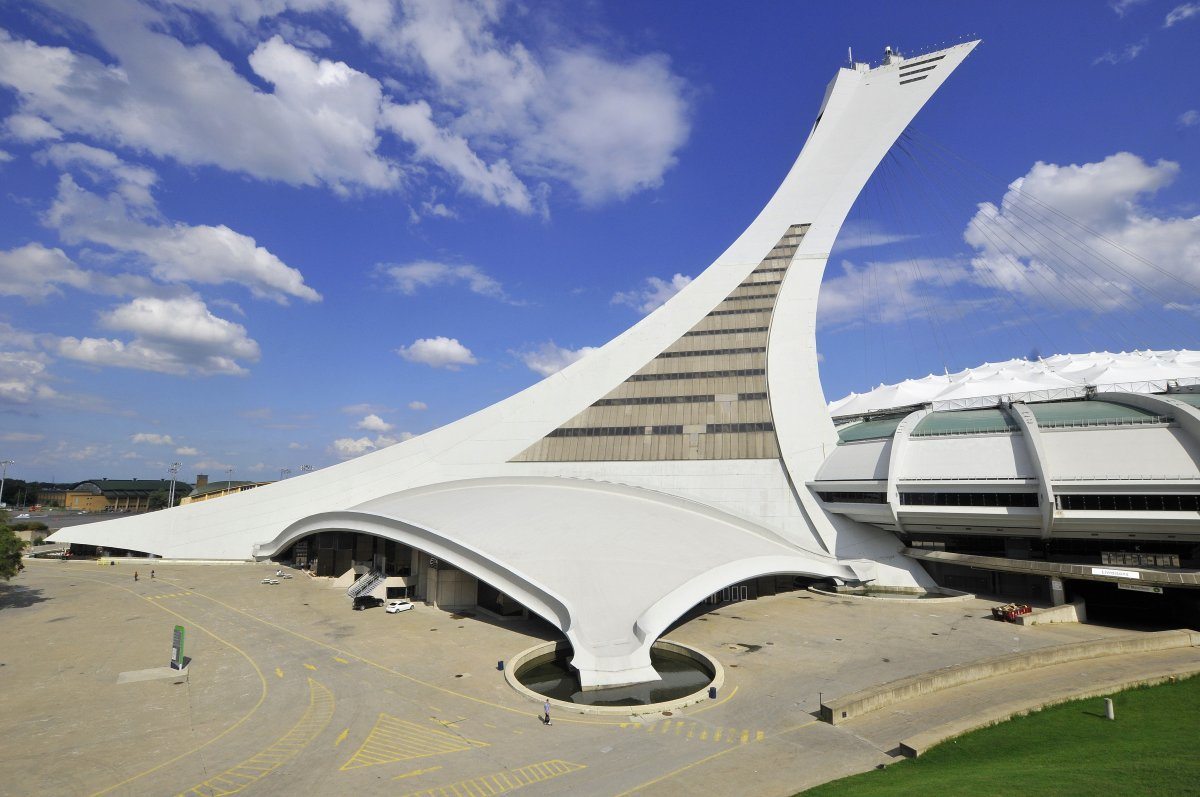 5. Yunyan Pagoda (Huqiu Tower), China
This leaning pagoda of Tiger Hill is the symbol of scenic Suzhou, a pretty water town near Shanghai. The 7 story octagonal structure was built in 961AD and began to list shortly thereafter. It stands 48m tall with a slight 3.5 degree angle. Despite its tilt – or perhaps because of it – it is considered one of the most impressive pagodas of the Song Dynasty. Rather than stairs, visitors scale to the top via a series of moveable ladders.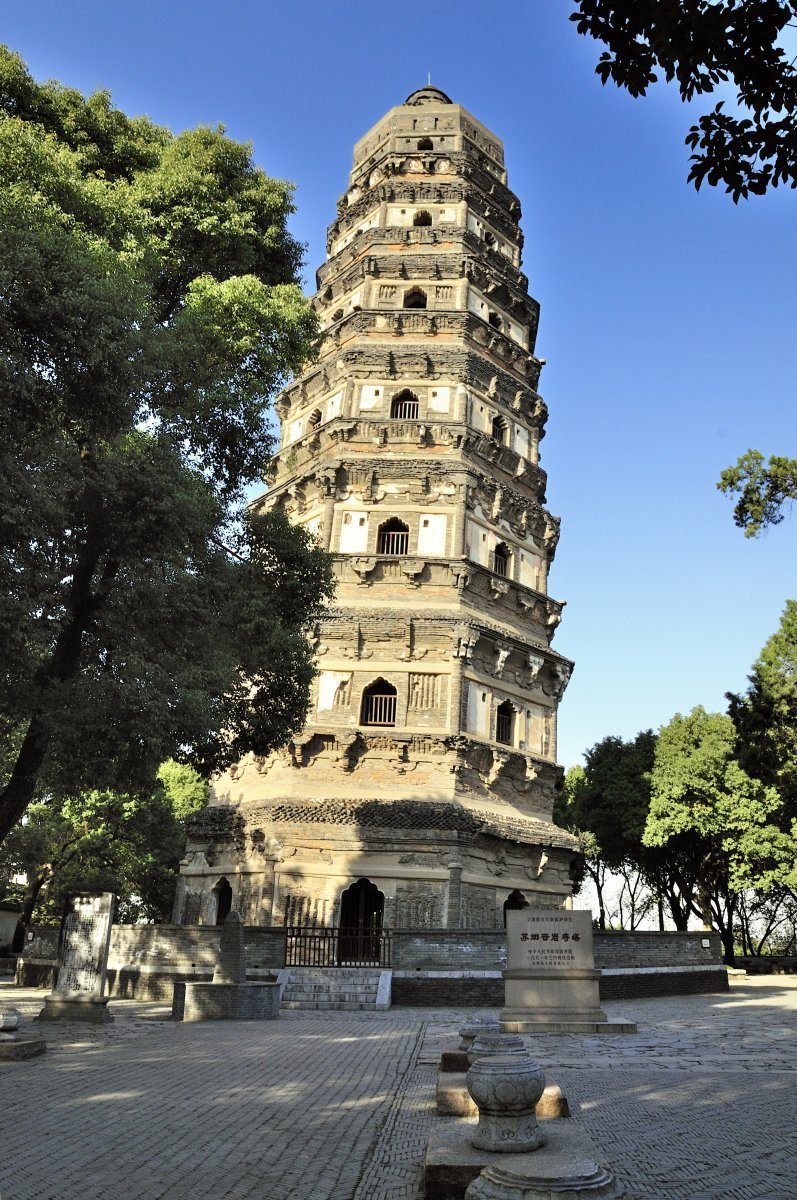 4. Caerphilly Castle, Wales
This mighty medieval fortress is one of the largest castles in Britain, second only to Windsor Castle. It was built at breakneck speed between 1268 and 1271 in a state-of-the-art (for the time) concentric design, with two layers of impenetrable walls and multiple moats to boost its defence. Today its most striking feature is the South Eastern tower which precariously stands 15m high at a 10 degree angle, threatening to fall over at any time.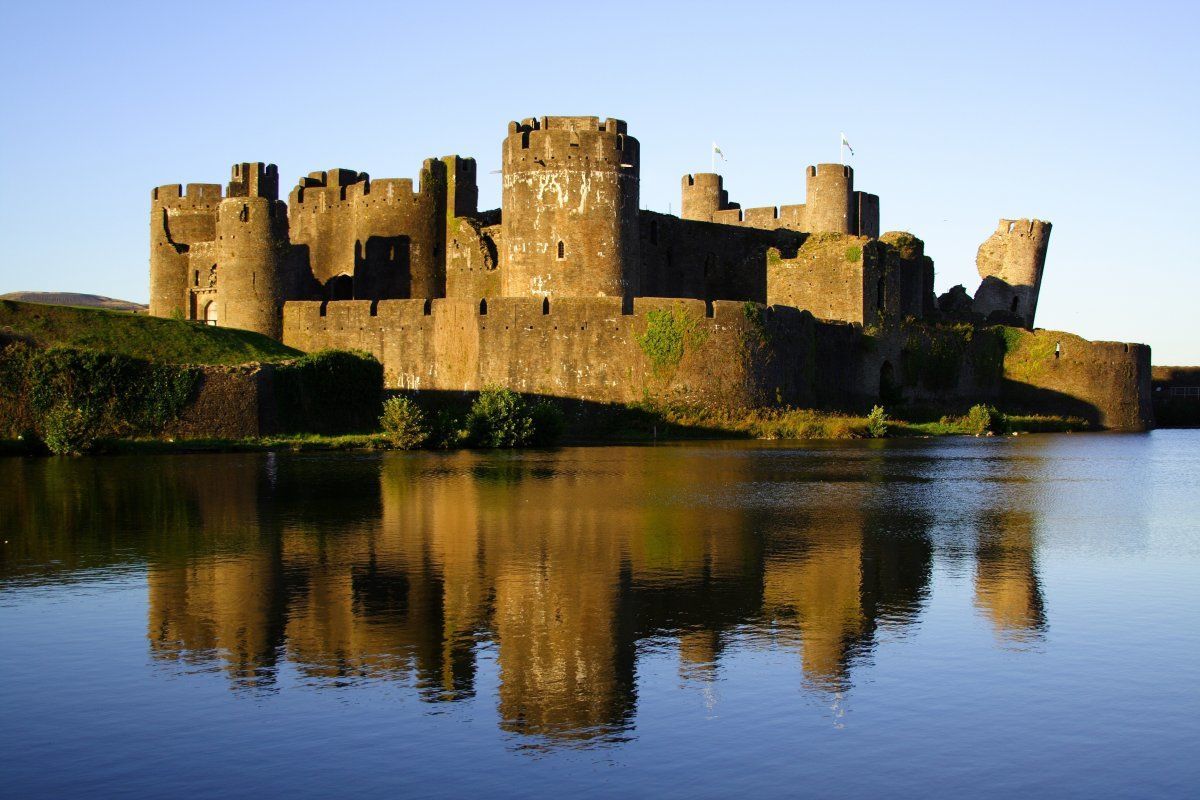 3. Leaning Tower of Suurhusen, Germany
This church in East Frisia is more than a little lopsided. Built in the Middle Ages, it was erected on a foundation of oak trees that were preserved by marshy groundwater. When the water was drained during a 19th century renovation, the wooden trunks began to rot and the slow tipping began. It now leans at a 5 degree angle, but has been reinforced for safety – and tourism – purposes.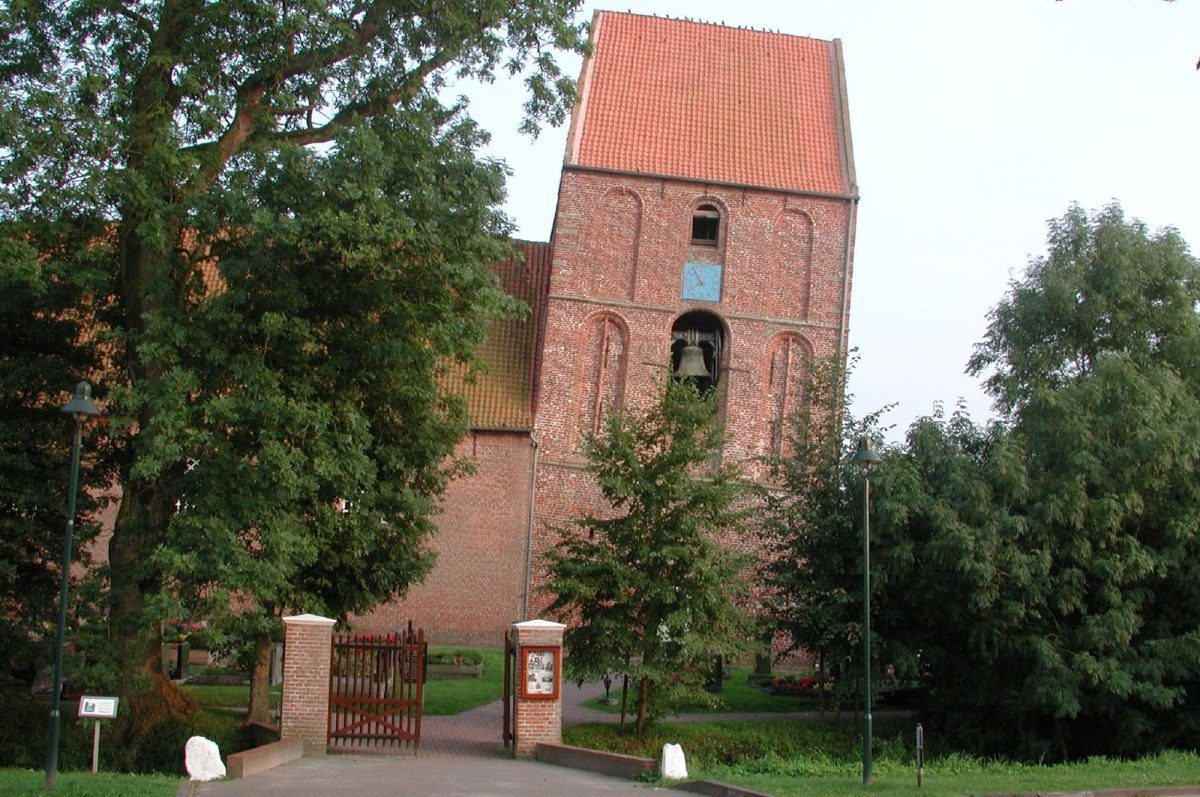 2. Leaning Tower of Inwa (Nan Myint), Myanmar
This off-kilter construction was built in 1822 as a security watch tower and is all the remains of Burmese King Bagyidaw's Palace complex. Unlike most other leaning towers that were mistakenly built on soft ground, this one owes its incline to a damaging earthquake in 1838. The 30m stone structure has become more dilapidated as the years go by and for safety reasons is no longer climbable.
1. Teluk Intan, Malaysia
A two hours drive north from Kuala Lumpur stands – or, rather, leans – the Teluk Intan pagoda-styled clock tower. It was constructed out of brick and wood in 1885 to store water during the dry season, but architect Leong Choon Chong failed to realize that the ground was too soft to securely support the wight of the 25.5m structure. Not to worry, however, as this gaff now makes for great photo-ops.