Now that you're both adults, what better way to celebrate Mother's Day than to take a mother-daughter trip together? Nothing helps create special memories and bonding moments like a little travel escape. Granted, you might also drive each other nuts or dredge up unresolved issues from years gone by, but with a little mutual patience and understanding, the good times should outweigh the petty irritations. Here are some stateside ideas for the ultimate girlfriend getaway, mother-daughter style.
1. Savor the Seafood in Nantucket, Massachusetts
Nantucket is often described with cliche adjectives like quaint and charming, but that really is an apt description. You don't need a lengthy to-do list here. Simply find a cozy bed and breakfast, go for long walks, peruse the galleries and antique shops, and enjoy some great seaside meals here. The island sets the perfect pace for a relaxing mother-daughter sojourn.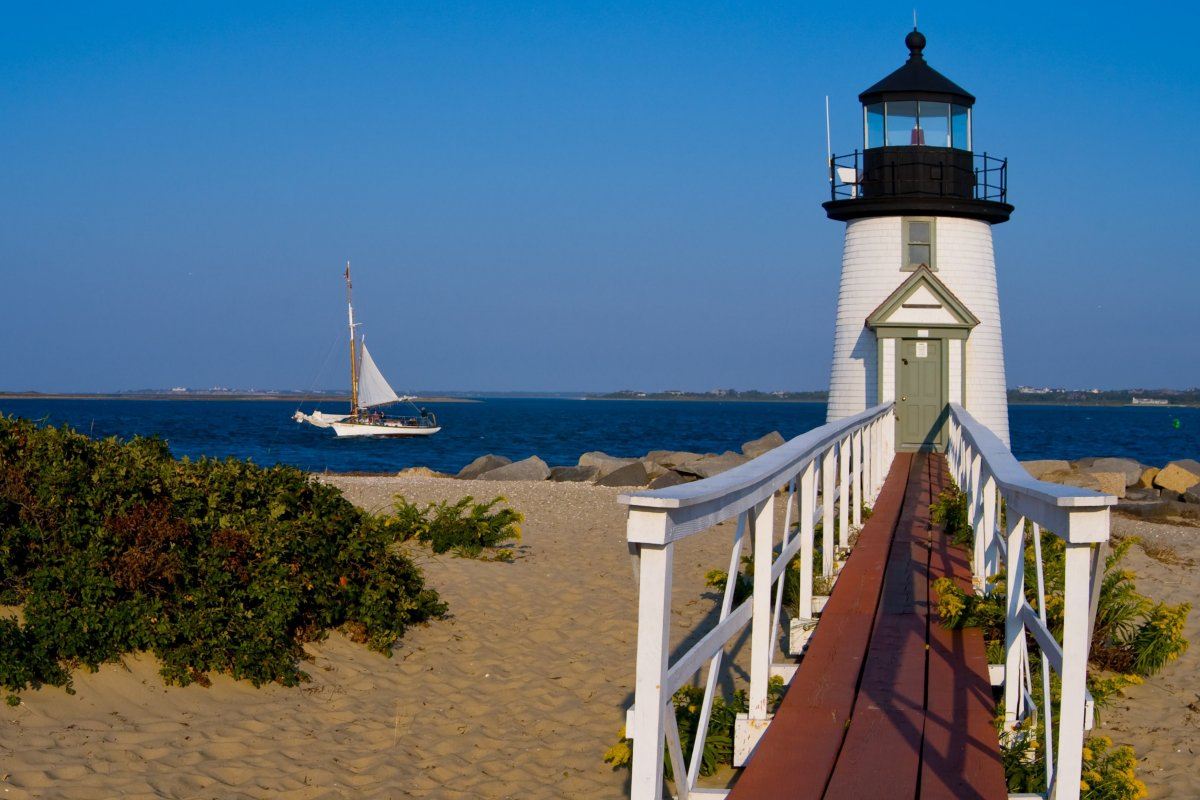 2. Soak in a Spa in Scottsdale, Arizona
A pampering spa retreat is a soothing option at any age or stage. Scottsdale is full of them, from luxurious (try the Four Seasons Resort) to the more affordable (try the FireSky Resort). Even if spring hasn't sprung at home yet, you can pretty much count on wonderfully warm weather in this scenic Arizona desert town.
3. Enjoy Some Southern Comfort in Savannah, Georgia
Savannah has got to be one of the prettiest towns to aimlessly amble around in anywhere in the USA. It is full of fountains and squares surrounded by dogwood, azalea and magnolia trees, and everywhere you turn there seems to be a historical marker of some sort. Walk along the riverfront, take in some theater, go on a ghost tour, or simply shop, stroll and sup as the mood strikes you. You can't go wrong with a mother-daughter getaway here.
4. Be a Part of It in New York, New York
If you and your mom like a little more urban action, New York can't be beat. Maybe you don't want to experience all the the "city that never sleeps" can offer (unless you're both night owls, of course), but you can certainly shop til you drop, take in some Broadway shows, peruse the museums and galleries, walk around the park and dine on any kind of cuisine you can think of. Whether you have a weekend or a week or two at your disposal, there's never a dull moment in NYC.
5. Set Sail on an Alaskan Cruise
Cruises are great for all ages, offering a wide range of activities, excursions and options for a variety of interests and stamina-levels. Unpack once, and the various ports-of-call seemingly come to you. Be as active or as chill as you want. For instance, one of you can disembark for a mountain hike while the other takes in the ship's spa, with a plan to meet up for dinner. Alaska is just one popular cruise region to consider as the sightseeing is particularly spectacular up north, but you might also consider a relaxing river cruise for the two of you.
6. Explore the Vineyards of Napa Valley, California
If you're a duo of oenophiles, it's hard to beat Napa a getaway. Naturally, wine tasting is the main attraction here, but there are also mineral hot springs, great restaurants, comfy B&Bs, stunning vistas and inviting small towns to explore. Calistoga, Yountville, St. Helena or Napa are good spots to base yourselves in. Take a shuttle to hop around the various wineries at your leisure.
7. Relax on the Beach in Maui, Hawaii
If it's a tropical beach escape you two are after, Maui is as magical as it gets. From the west coast, it's only about a 5 hour flight to this palm tree paradise. There are endless resorts, hotels and inns to choose from, depending on your budget and travel style. You'll never regret a Hawaiian splurge for a Mother's Day treat – or any time of year, for that matter.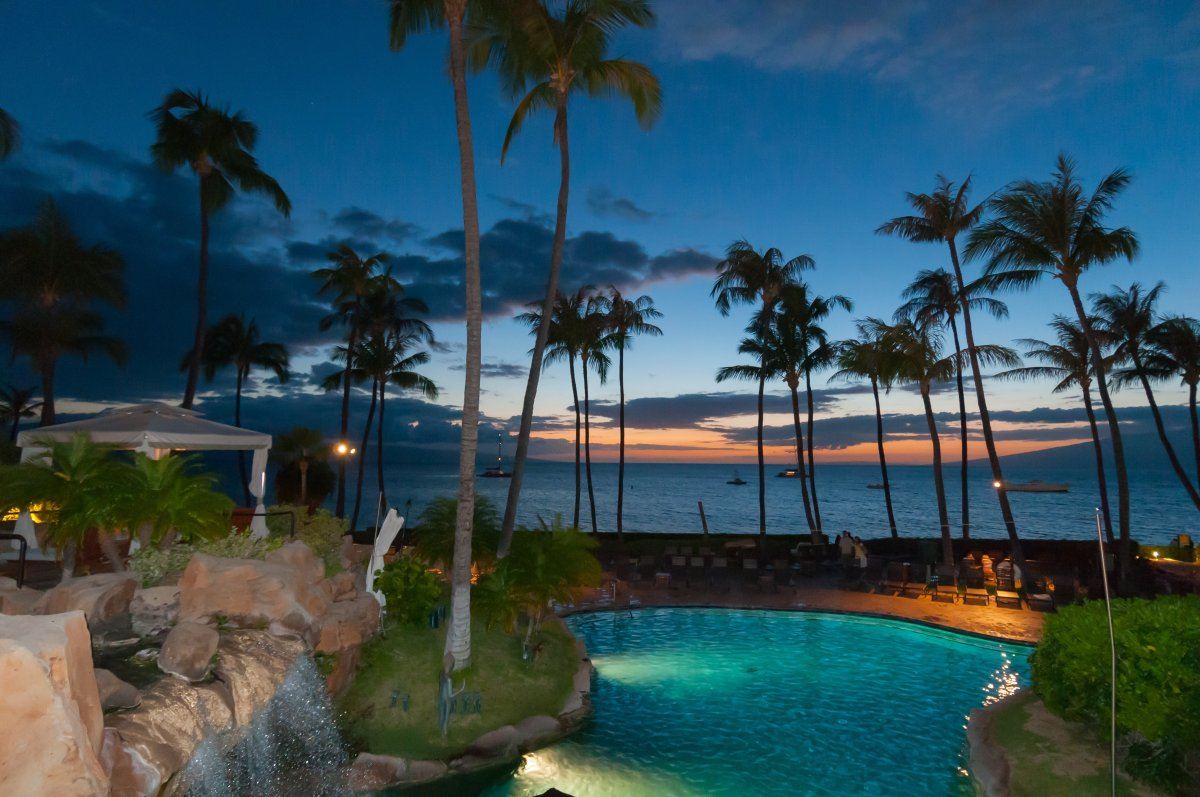 8. Enjoy the Sun, Shopping and Salsa in San Juan, Puerto Rico
Although not technically stateside, Puerto Rico is a US territory and a "no passport required" destination for Americans, yet you really feel like you've gone to an exotic foreign destination here. Old San Juan maintains that colonial cobblestone Spanish charm, while the slick Condado strip offers fine beachfront hotels and some great shopping and dining options. For a nature fix, take a day trip to El Yunque, the only tropical rainforest in the US National Forest system. Don't forget to toast the nights with some piña coladas, a Puerto Rican specialty.
9. Roam the River Walk in San Antonio, Texas
The number one tourist draw of Texas is this scenic stretch in San Antonio. It's ideal for a romantic holiday for two, but also makes a great getaway for moms and daughters. Just strolling around the winding walkways and bridges of the Paseo del Río is entertainment enough. Pop into shops and galleries, stop for a drink or bite to eat, see what's happening at the outdoor Arneson River Theater and check out attractions like the Alamo or the San Antonio Museum of Art.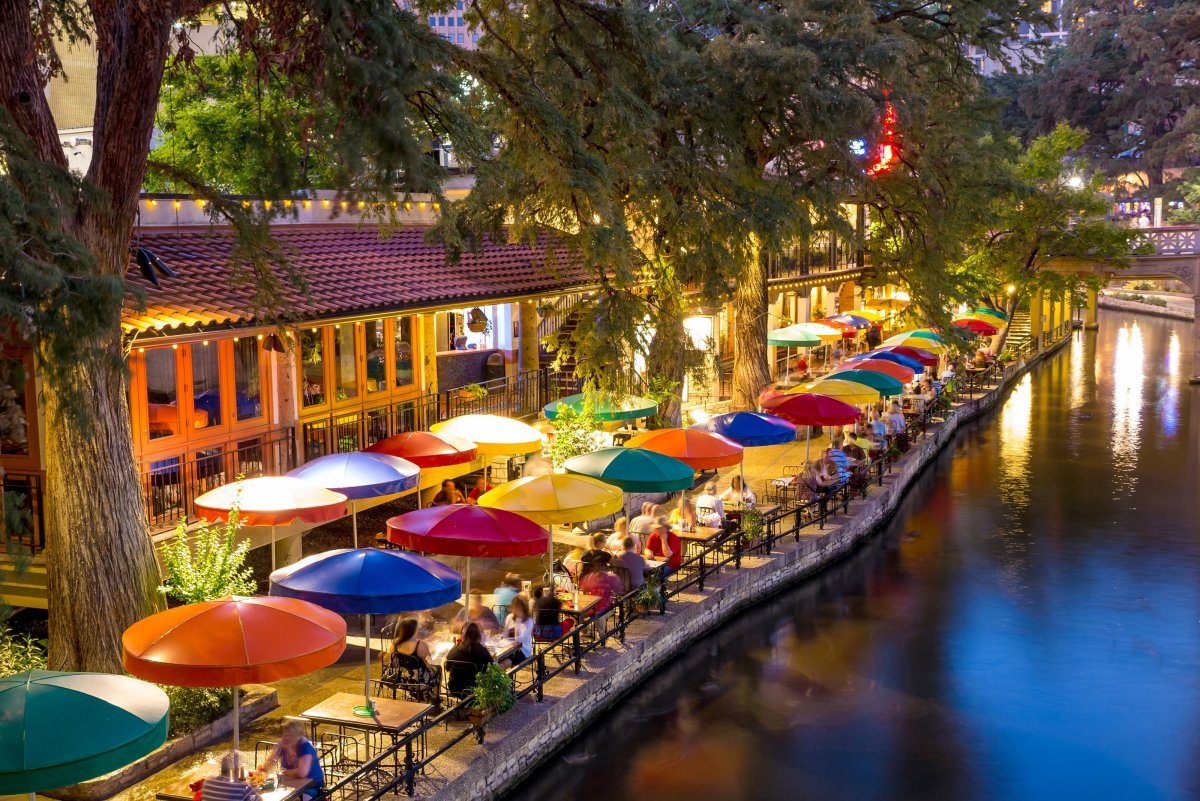 10. Hit the Links in Palm Springs, California
Looking for a girls' golf getaway to celebrate Mother's Day? Hit the links at one of the many golf resorts in the Palm Springs area. The weather is comfortably warm this time of year (not like the searingly hot summers) so you can also pencil in some chill time hanging at the pool after a round of golf. Take the aerial tramway to the top Mount San Jacinto to gaze out over the desert landscape. There are plenty of curio shops, brunch spots, spa treatments and even yoga classes you can throw into the mix to round out your familial bonding moments in Palm Springs.