The world is scattered with lonely ghost towns sporting post-apocalyptic scenes as though they were straight out of a movie. Whether abandoned due to economic decline, natural disaster or war, these towns make fascinating yet eerie places to explore. The US also has its fair share of ghost towns, particularly in the west and northern plains states. Caught in a time warp of arrested decay, it's hard to imagination that these tumbleweed communities were ever bustling. Here are 10 haunting ghost towns in America that are worth checking out. But beware – some are said to be cursed!
1. Bodie, California
One of the most famous frontier ghost towns in America is Bodie, a National Historic Landmark not far from Lake Tahoe. Receiving around 200,000 visitors per year, the former Old West community is a perfectly preserved example of the late nineteenth century gold mining towns of California. Founded in 1876, it started declining in 1880 from its original population of almost 3,000. Rumor has it, any visitor who tries to sneak off with an artifact souvenir from this ghost town will be cursed with bad luck.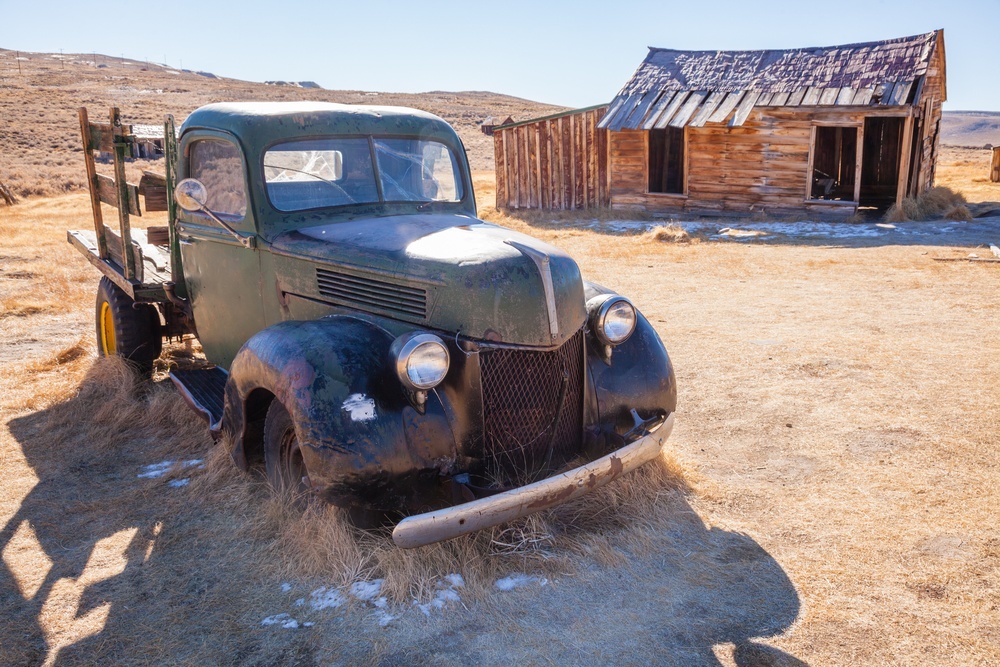 2. St. Elmo, Colorado
This is another well-preserved ghost town that looks like something out of a classic Western movie. St. Elmo was a lively mining center with a booming population of 2000 until 1922, when the local railroad closed down. Originally known as Forest City, the circa 1880 town features many original business facades and well-preserved residential cabins. Visitors can also explore the Mary Murphy Mine. Apparently, the ghost of former resident Annabelle Stark keeps watch over the town.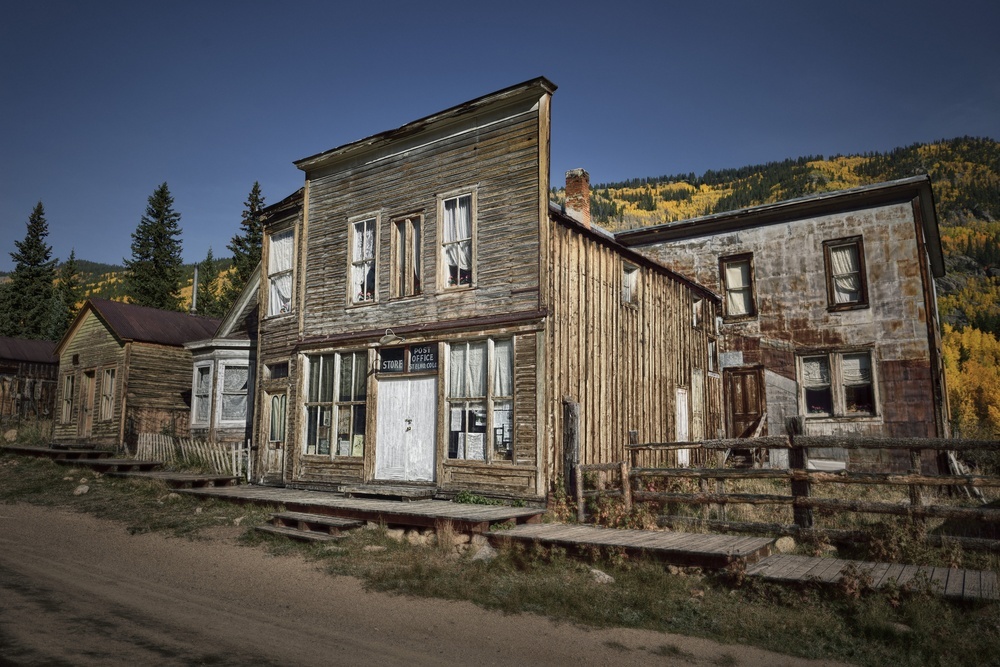 3. Centralia, Pennsylvania
Although not entirely uninhabited, the near-ghost town of Centralia was the main inspiration for the horror movie Silent Hill. Formerly home to some 1,000 people, a mine fire which has been burning under the town since 1962 has caused most residents to leave over the years. Now home to only 10 stubborn people who refuse to move, Centralia sits beyond the eerily abandoned Route 61.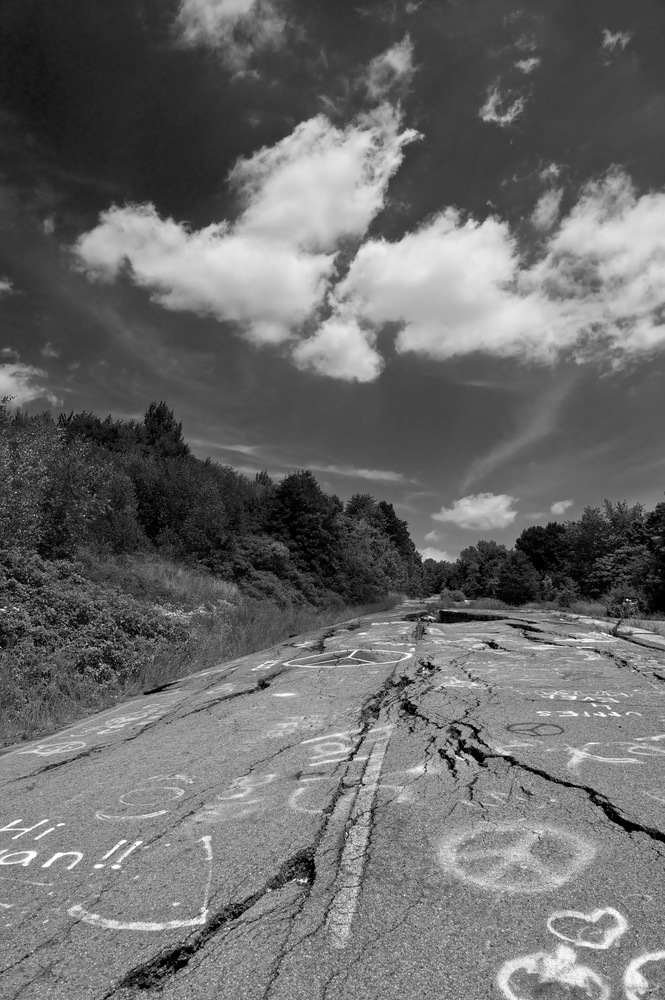 4. Bannack, Montana
Another well-preserved former gold mining town, Bannack is located in Beaverhead County, Montana. Founded in 1862, the town once boomed to a thriving population of 10,000 and was nicknamed the New Eldorado by the hopeful prospectors. One of its claims to fame is that it once had outlaw gang leader Henry Plummer as its sheriff. Full of picturesque but eerily derelict historic buildings, visitors can explore the Beaverhead County Courthouse, the Masonic Hall and numerous other public buildings, businesses and houses. Each July, Bannack comes alive again with a re-enactment festival celebrating the town's former old-timey glory.
5. Cahawba, Alabama
Cahawba was once the state capital of Alabama until 1826, but it is now a completely abandoned ghost town and designated historic site. Today the town is an archeological park open to visitors. You can wander around and view the many abandoned streets and ruins of this formerly important governmental center. Although many of the buildings have been lost to fire or general decay over the years, a few such as the old capitol building and St. Luke's Episcopal Church, still stand.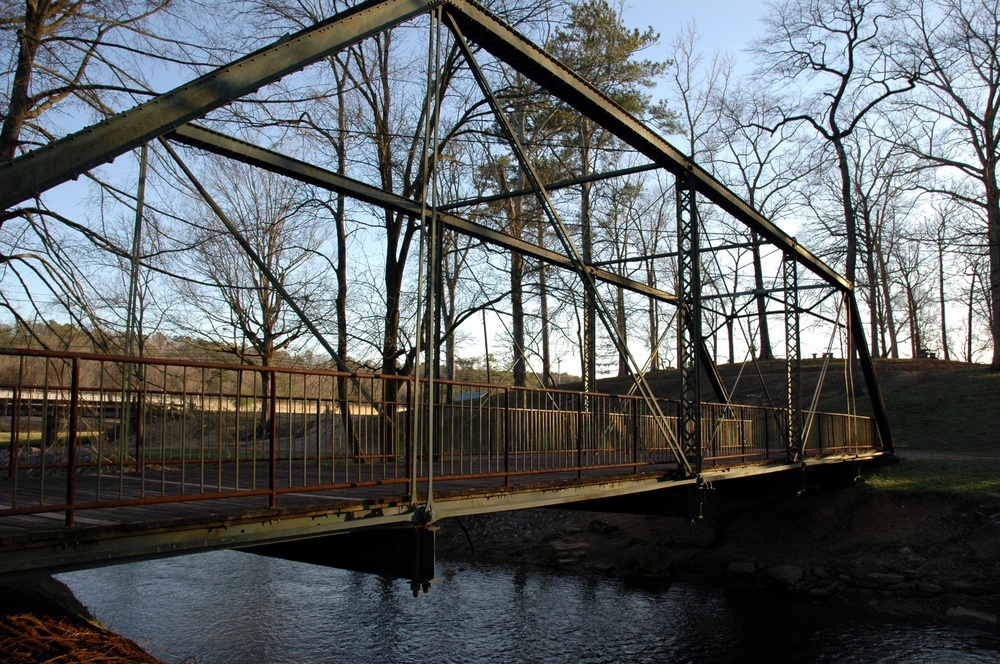 6. Rhyolite, Nevada
First established as a mining camp near Death Valley in 1905, Rhyolite saw its peak during the American gold rush. At its height, the town was home to as many as 5,000 people, but it is now a broken, hauntingly empty ruin in the desert. Visitors can explore the abandoned train station and the modest remains of the once opulent Cook Bank Building. It's a great testament of the boom and bust cycle of this era.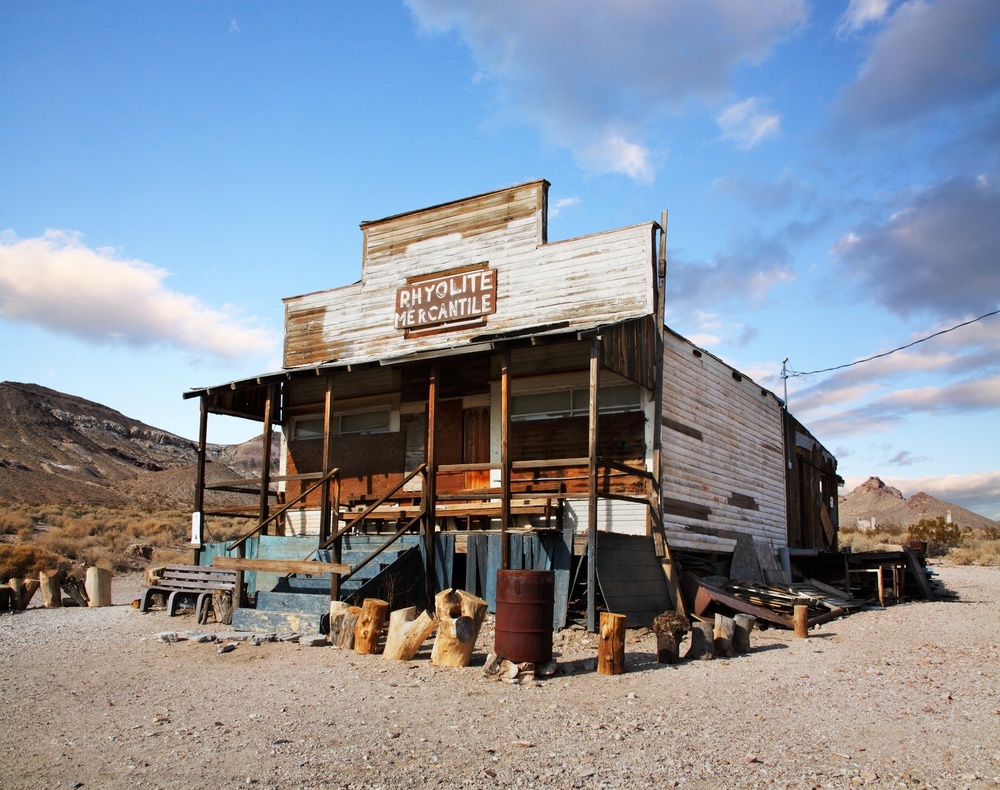 7. Terlingua, Texas
Terlingua is a district of former mining villages in Brewster County, which was formerly home to around 2,000 inhabitants. Today, less than 60 remain, and all that is left from the once bustling mining town is several closed mines and many abandoned industrial facilities, businesses and homes. Among the best-known abandoned structures are the Old Church and the Perry Mansion. There's still a working restaurant/saloon there so visitors can wet their whistles among the tumbleweeds and rattlesnakes. Stop by during the annual Terilingua chilli cook-off for a wacky Old West experience.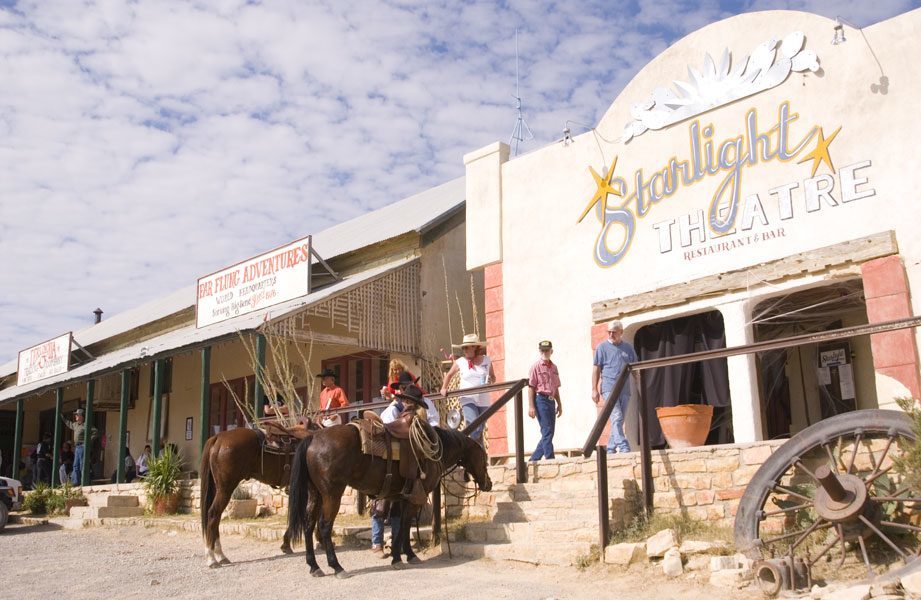 8. Oatman, Arizona
Another former mining camp, Oatman is located in the Black Mountains of Arizona. The place became famous when $10 million worth of gold was discovered in the area and, consequently, the population skyrocketed to almost 4,000. Only 128 people live there these days, leaving most of the buildings abandoned and seeped in yesteryear. However, it has since become a popular tourist hotspot for those of us drawn to ghost towns in America. Wild burros roam the streets and gunfights are staged on the weekends.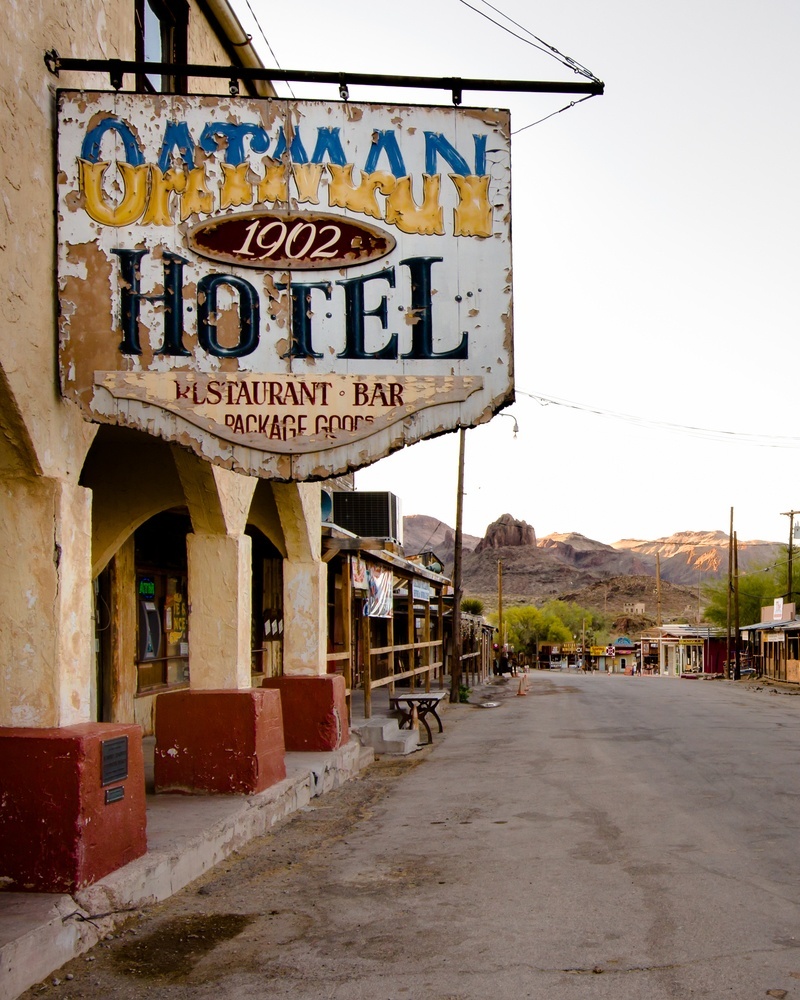 9. Glenrio, Texas
Formerly known as Rock Island, Glenrio is a small derelict ghost town sitting on the border between Texas and New Mexico. Originally a railway town, it fell into disuse when Interstate 40 bypassed the community in 1973. Now a designated historic monument, visitors can explore the old motel, the Texas Longhorn Cafe, the Phillips 66 Service Station and other once-busy buildings that are now ghosts of their former glory.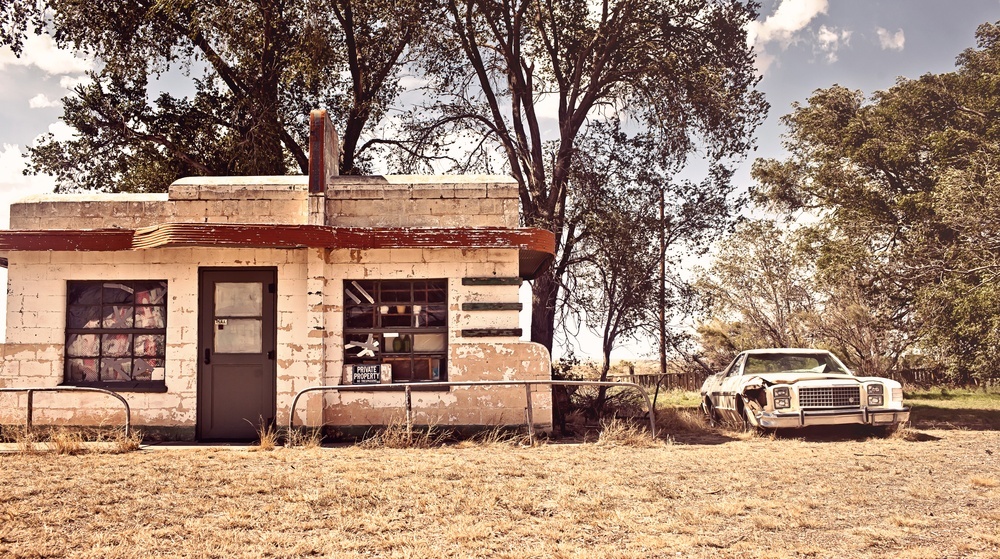 10. Kennecott, Alaska
One of the most remote ghost towns in America, Kennecott is an old copper mining town located in southeast Alaska. Now a National Historic Landmark, it has been virtually abandoned since the 1930s when the Depression hit. However, there has been a considerable amount of ghost town tourism here since the 80s. Guided tours allow visitors to explore various abandoned buildings frozen in time, including the 14-story concentration mill, the school house and the recreation hall.