America is home to a medley of melodious cities that are renowned for their distinctive music scenes. With vibrant live music venues, resounding concert halls and a variety of toe-tapping festivals, these cities seem to celebrate the art of music more than most. Whether you're a musician yourself or just a grooving fan, music is one of the magnets that brings visitors to town. Whether you love jazz, rock, country, classical, hip hop or blues, here are 10 cities with the hottest music scenes in the USA.
1. Los Angeles
Los Angeles is home to legendary music venues that showcase some of the best bands in the world. All the A-listers pass through LA on their world tours, and plenty of talent get there big break here. The city has huge stadium venues, historic theaters, outdoor bowls and small clubs, so check the local listings and you'll likely find a performance to check out any day of the week. The clubs along Sunset Strip, like the celebrated Whiskey A Go Go and House of Blues, feature a wide range of famous acts and up-and-coming bands. Venues like The Troubadour, The Greek, The Roxy and The Viper Room are just some of the places to check out when you're in town.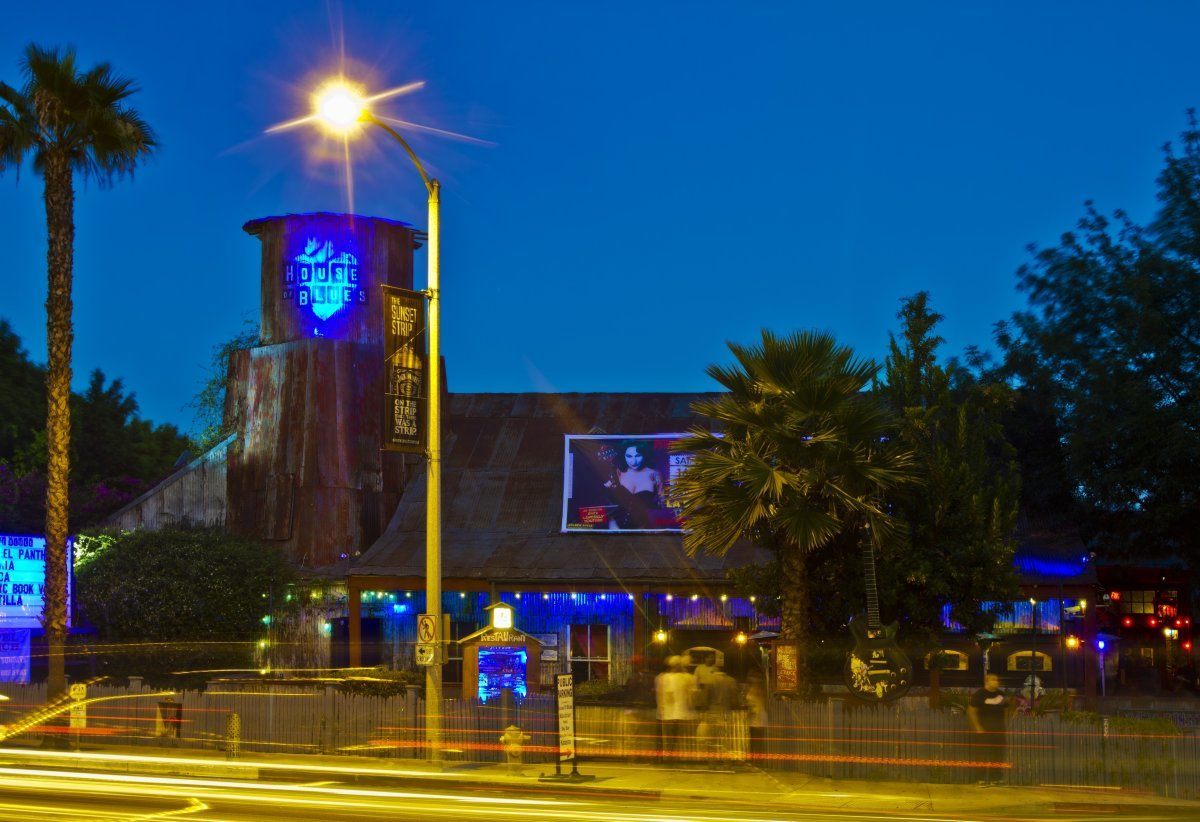 2. New York City
New York City is the cultural capital of the country, so it attracts musical acts from around the globe. It has huge concert halls like the legendary Lincoln Center, Radio City Music Hall and Apollo Theater. There are also countless intimate clubs like The Blue Note, Cakeshop and Mercury Lounge. Pick any musical genre and you can find it in this city that never sleeps. You can even just stroll through Central Park or the subway tunnels to catch some talented street musicians.
3. Nashville
Nashville, Tennessee is a musical capital with one of the hottest music scenes in the USA. Home to the Country Music Hall of Fame, Nashville remains the center for country music, but you'll also find a wide array of musicians that play bluegrass, rock and roll, folk and more. Lots of record labels and recording studios can be found there, and it seems just about everyone in town plays an instrument or writes tunes. With the well-earned nickname of "Music City", Nashville has a steady stream of major festivals, big-name concerts, and open mike stages where you just might discover the next big thing.
4. Austin
Austin, Texas features a vibrant music scene that is continuing to grow. Its official motto is the "Live Music Capital of the World", boasting over 100 venues that feature performances every night. With its many clubs along 6th Street, its two city orchestras and countless honky-tonk stages, there's always something loud and fun going on. Festivals like SXSW, Austin City Limits and the Fun Fun Fun Fest have helped establish Austin on the music map.
5. Seattle
Seattle was the birthplace of the alternative rock scene, spawning grunge bands like Nirvana and Pearl Jam back in the 1990s. Today, this west coast city continues to launch influential bands and musicians. Seattle has a wide selection of music venues that range from high-end clubs to gritty bars. It's even home to a thriving underground hip hop scene. Try to be in town around Labor Day to check out the Bumbershoot Festival.
6. Portland
Portland, Oregon hosts a cool and compelling music scene, fueled by a relatively youthful population who support gigs of all genres. From jazz to folk to indie rock to electronica, Portland has diverse sound with a little something for everyone. Check out what's playing at the Aladdin, Barista, Doug Fir Lounge or Crystal Ballroom when you're in town. If classical music is more your thing, look into the Portland Opera, the Oregon Symphony and Chamber Music Northwest.
7. New Orleans
With jazz, blues and marching bands almost everywhere you go, New Orleans is one of the most musical cities in the nation. It's not just something put on for tourists during Mardi Gras. Music is the lifeblood of this town, and it seems if all the city is a stage. NoLa is one of the best places in the country to enjoy bluegrass, dixieland, soul, Creole, gospel, R&B, zydeco and other rousing musical styles. See what's happening at Preservation Hall, Spotted Cat, Snug Harbor, Maple Leaf Bar or Rock 'n' Bowl when you're here.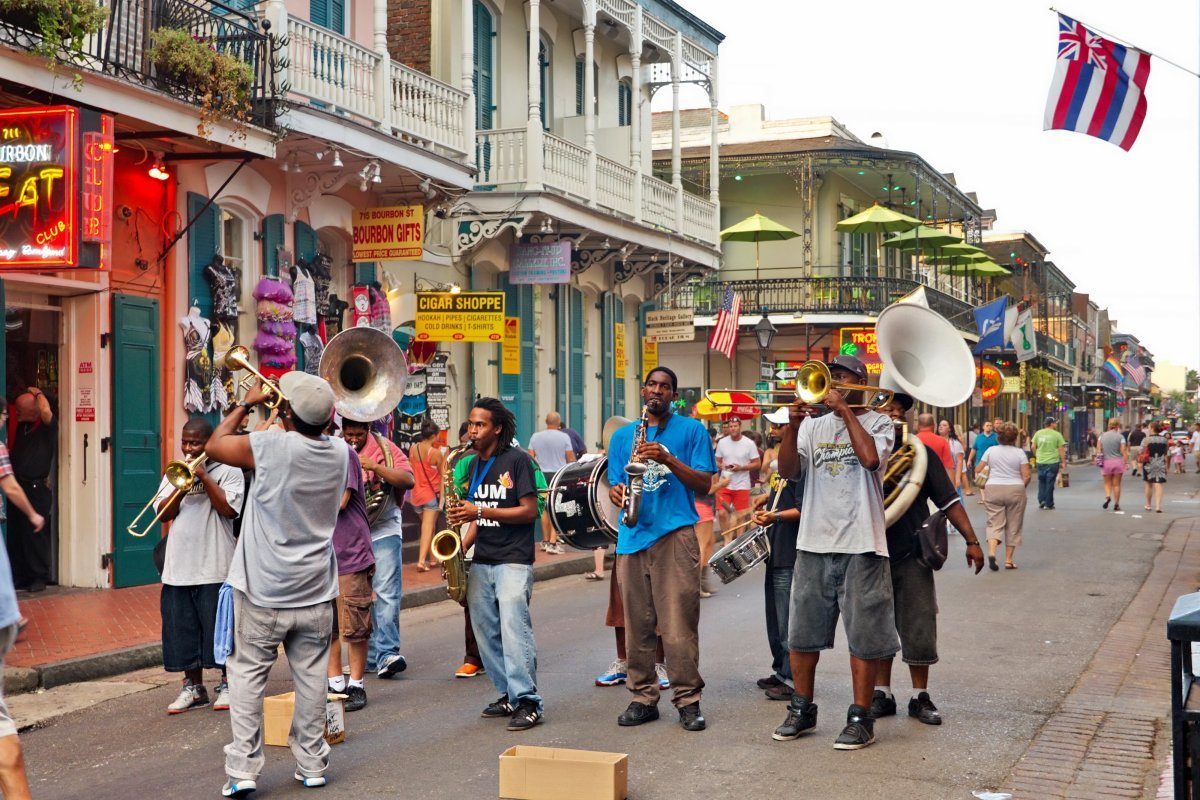 8. Athens
Athens, Georgia has emerged as a city with a thriving music scene, especially in the alternative and indie rock arenas. Local chart-toppers like R.E.M. and The B-52s helped put this town on the music map. The large student population from the local University keeps the town's sound relevant and contemporary with the college set. Venues like the 40 Watt Club, Georgia Theater, Melting Point and Morton Theater are worth checking out. Appalachian bluegrass is also part of the local folk music scene.
9. Memphis
Memphis, Tennessee will always be associated with Elvis, who, along with other Sun Records greats, made this city a music hub. Mostly known for its seminal blues scene, Memphis is also a great town to catch performances of folk, country, rock, bluegrass, gospel, soul and more. Beale Street buzzes with live bands day and night. Like the mighty Mississippi, music just flows through this town.
10. Chicago
Chicago is mostly known for its smoky jazz and blues joints, but it is also a hotbed of house and hip hop too. Classical music aficionados have their choice of performances and venues as well. There's always a concert, festival or hole-in-the-wall stage to check out. The Hideout, Metro, Schubas, Lincoln Hall and Double Door are just some of the hot venues here. For real, raw blues, head to Buddy Guy's Legends, B.L.U.E.S. or Blue Chicago.