Central America is the perfect destination to hop on a board and learn how to surf. Or, if you're already an avid wave rider, there's always room to improve your skills in a swell setting. The gorgeous beaches, amazing surf breaks and wide choice of surfing schools makes Central America the new hot spot to hit the breakers. Why not combine a vacation getaway with some surf instruction? From luxury boutique villas to all female surf camps to ones geared to the entire family, there are plenty of opportunities to learn and grow in this dynamic sport. The two most popular countries for surfing vacations are Costa Rica and Nicaragua, where sun, sand and surf dominate the conversations. Here are the 10 best surf camps in Central America where you can get on your board and experience the thrill of barreling through a wave.
1. Two Brothers Surf Resort, Nicaragua
This private hilltop retreat offers 32 acres of serene beauty combined with extraordinary hospitality. Private boutique villas and a deep infinity pool make for a luxurious setting to return to after a day in the ocean. Trip Advisor has awarded this resort the certificate of excellence for the past 4 years. Easy access to year-round waves, over 40 breaks and over 50 surfboards to choose makes this a surfer's paradise. Fantastic meals, unlimited guided surf and fishing boat access, and transfers to and from the airport are all included here. The hosts can also arrange for horseback riding, a trip to the turtle reserve, yoga retreats and more. It's no wonder this surf resort draws guests that return year after year.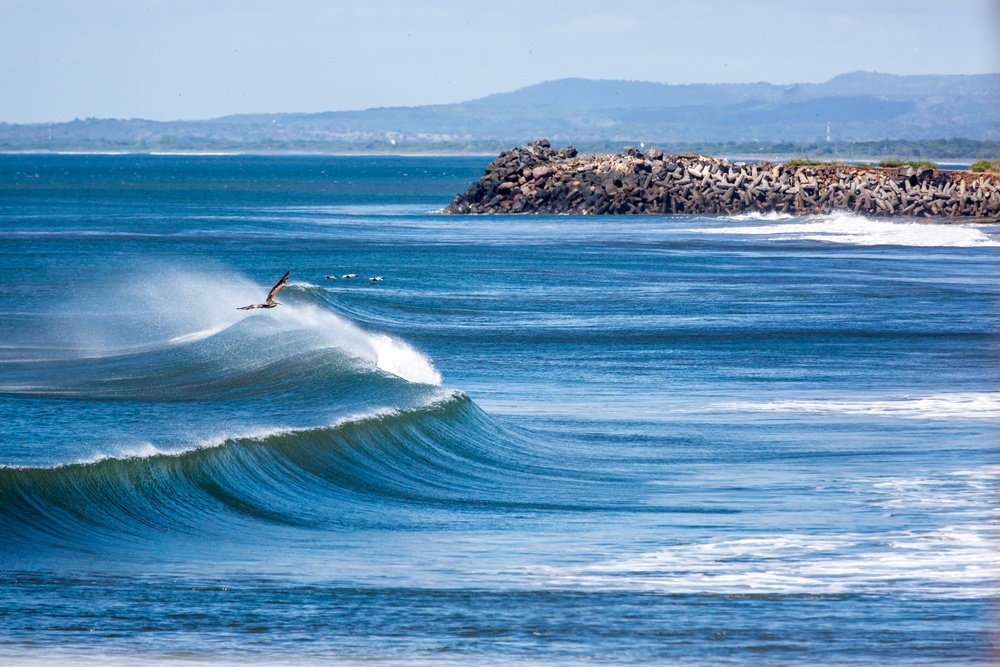 2. Chicabrava, Nicaragua
The "no chica left behind" philosophy at this all-girls surf camp is one of the reasons it's on our list of the best surf camps in Central America. Its comprehensive program guarantees to have beginners up and surfing in no time. It also offers upscale accommodations, healthy home cooked food and a group of women who push you to learn and grow. Add included daily adventures such as horseback riding, zip lining, yoga and massages and this makes for one incredible vacation. Whether you are a female solo traveler looking to meet new people or a group of women celebrating life, Chicabrava will not disappoint.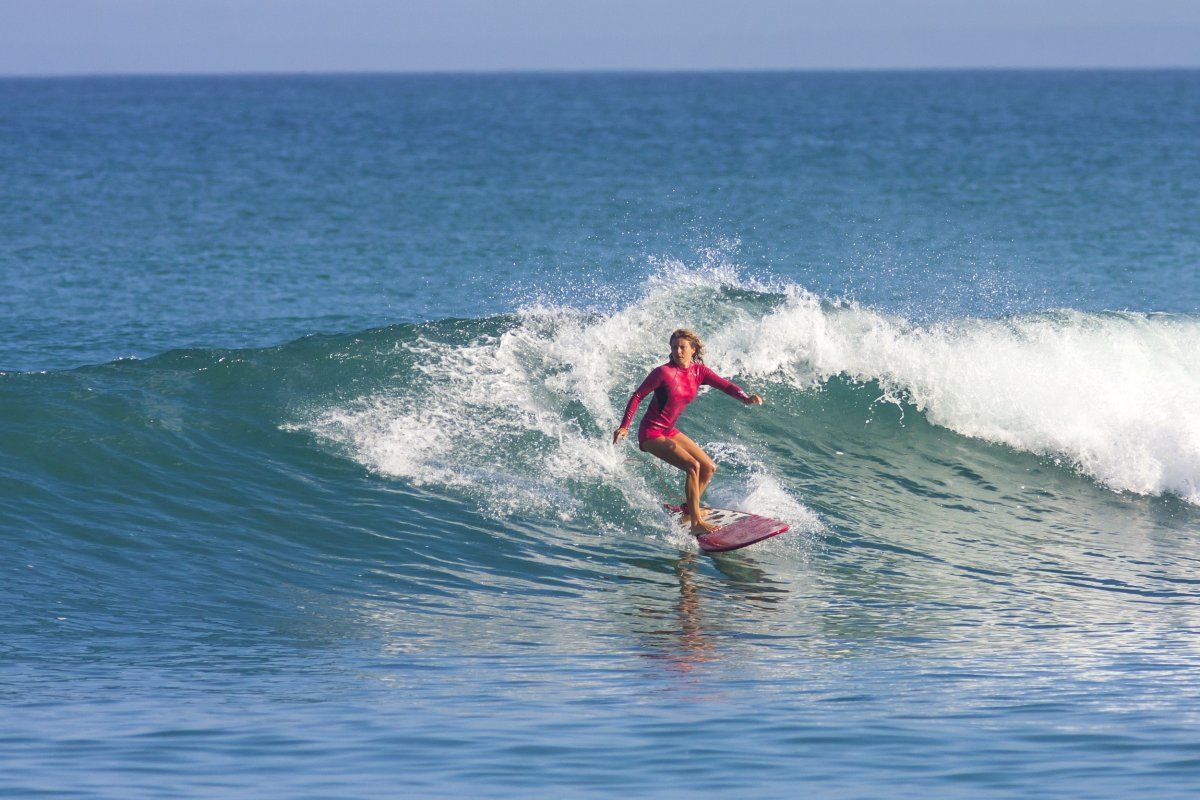 3. Vista Guapa Surf Camp, Costa Rica
This hidden gem is located on five acres of hilly landscape featuring beautiful gardens, fruit trees and swinging hammocks that beg to be sat in. The pool is perfect for relaxing after an active day. The bungalow accommodations offer ocean views, yoga decks and comfortable beds. Alvaro Solano, the seven-time national surfing champion of Costa Rica, runs Vista Guapa Surf Camp so you're in exceptional hands here. Beyond surfing lessons, visitors will also have the opportunity to indulge in local flavors, snorkel, SUP and take numerous daily excursions. Discover why Costa Rica is known as one of the most beautiful places in the world while picking up some board skills at Vista Guapa Surf Camp.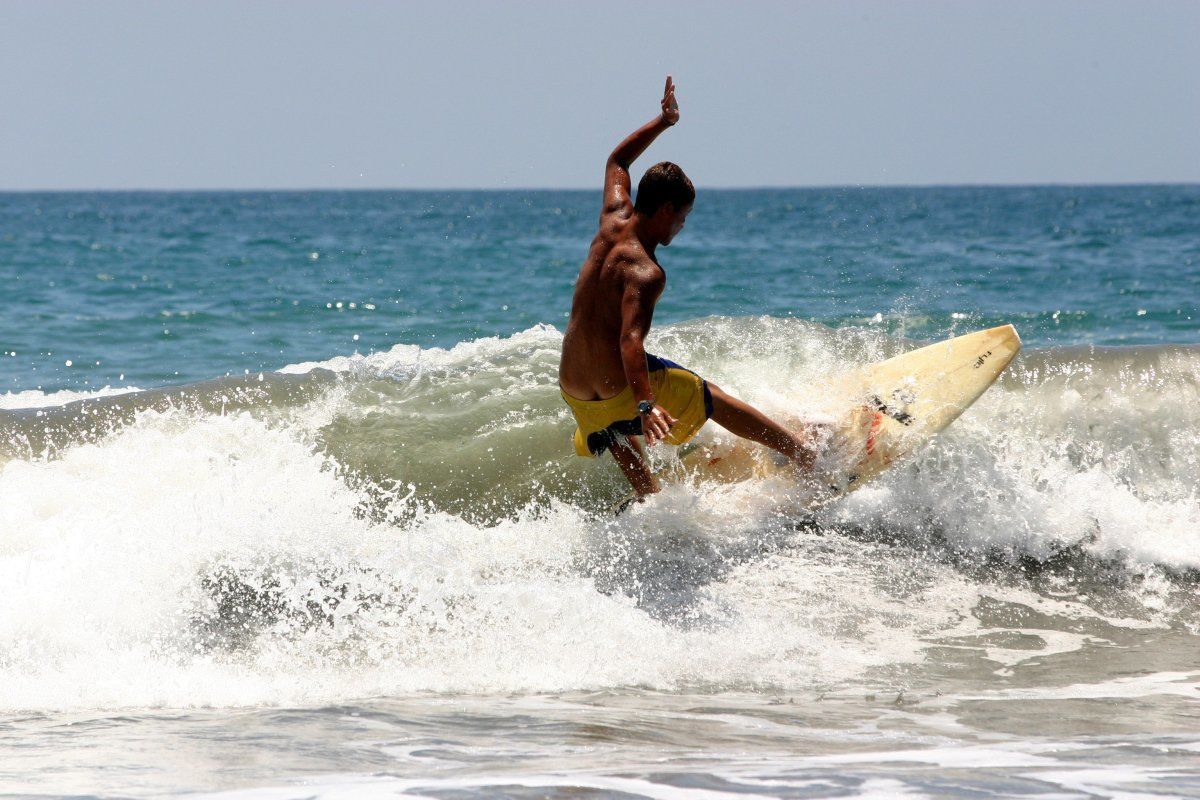 4. Giant's Foot Surf, Nicaragua
This camp is located right on the beach and is one of the best in Nicaragua. Visitors are treated to an experience where surfing is the main activity, but you also get homemade meals, comfortable accommodations and welcoming hosts. Unlimited boat trips means that surfers will be in the water all day long, garnering enough experience to turn an intermediate surfer into an expert in no time. It's not recommended for the true beginner as a lot of the awesome breaks are meant for confident surfers. Enjoy a beautiful beach, relaxing in the hammock and even learning how to make homemade chocolate from the resident chef.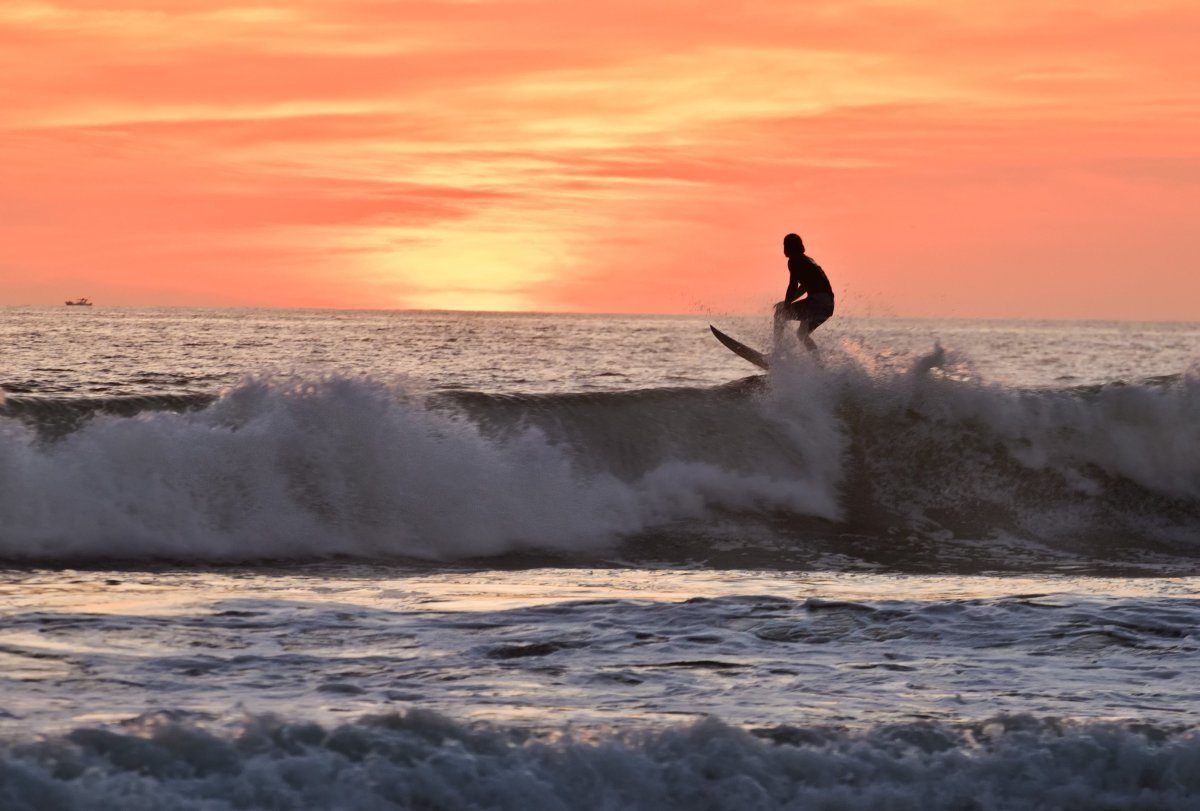 5. Del Mar Surf Camp, Costa Rica
The Del Mar Surf Camp offers an extraordinary adventure in two separate locations. Equally stunning, these two surf camps offer all-inclusive or flexible stay-and-surf packages for beginners, experts and families. Expert surfing guides and incredible hosts will provide guests with daily lessons, adventure expeditions and tasty meals. The surf conditions in both locations are ideal for beginners to learn and are only a stone's throw away from each other. Prepare to meet howler monkeys, new friends and catch a ton of waves.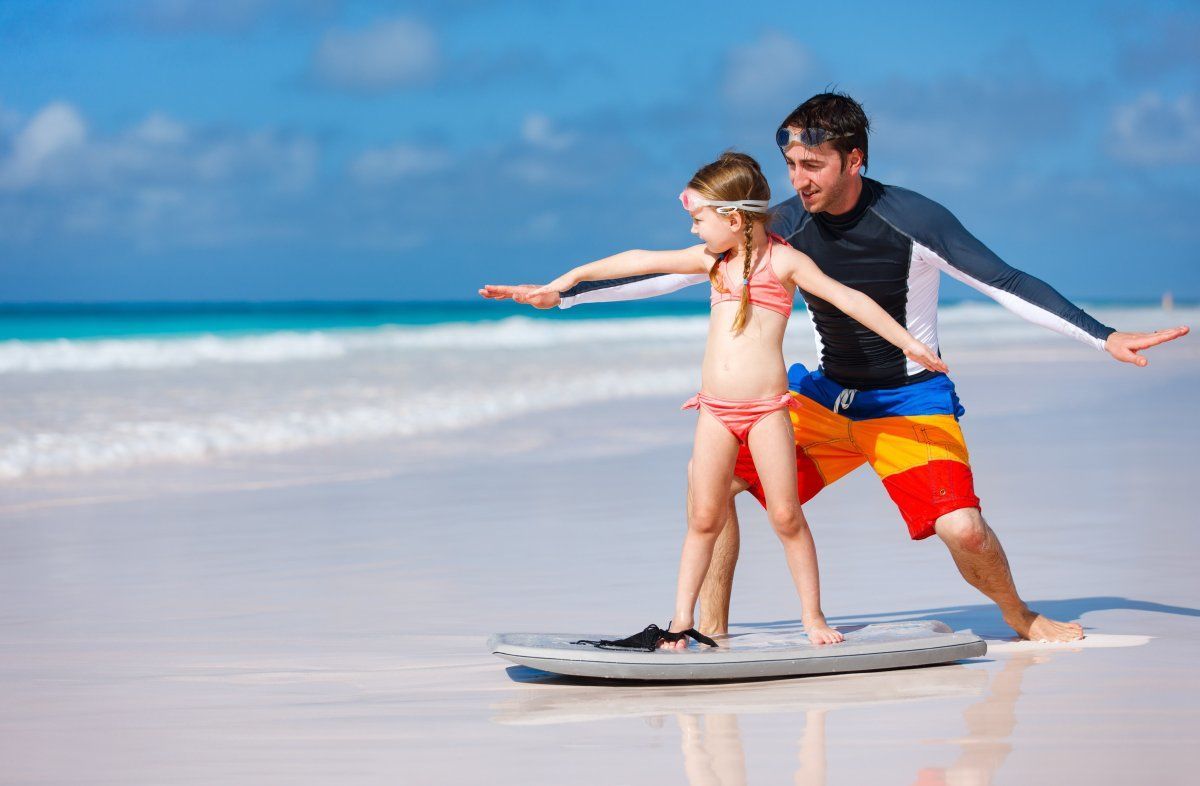 6. La Barra Surf Camp, Nicaragua
Located in the sleepy fishing village of Playa Miramar sits La Barra Surf Camp, nestled amongst un-crowded stretches of beach. Visitors will feel more like they are visiting a friend's beach house rather than a hotel. Incredibly friendly staff, home-cooked meals and superior accommodations make this one of the top surf camps in Central America. Throw in awesome waves, incredible instructors and some mind-blowing boat trips and this surf camp is an absolute winner. The bilingual guides are both professional and fun, catering to your every needs. If you can't bear to live without technology this camp offers high speed internet, air conditioning and a flat screen satellite TV. We suggest unplugging and enjoying the breathtaking views over the water instead, but the choice is yours here at La Barra Surf Camp.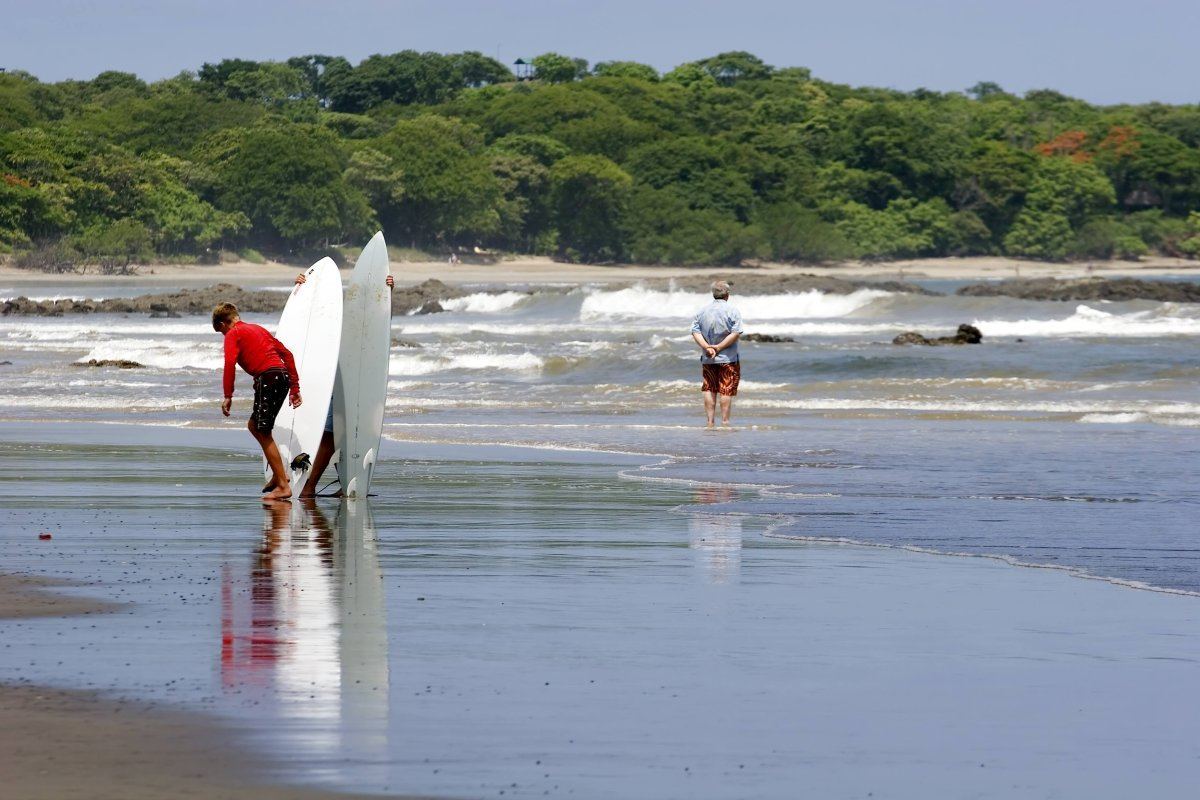 7. Miramar Surf Camp, Nicaragua
This is a true surfer's paradise with killer offshore winds, epic waves and a tranquil property that's a true getaway from the usual. From delicious meals prepared by a talented Nicaraguan chef to ocean view rooms to a great surf break located right outside the camp, you couldn't ask for a better place to catch the waves. Professional surf lessons, horseback riding tours, kayaking, boat trips and just lounging about in the hammocks are what guests of this camp look forward to. Combine that with the welcoming hosts and guides and this is one surf camp you will want to visit year after year.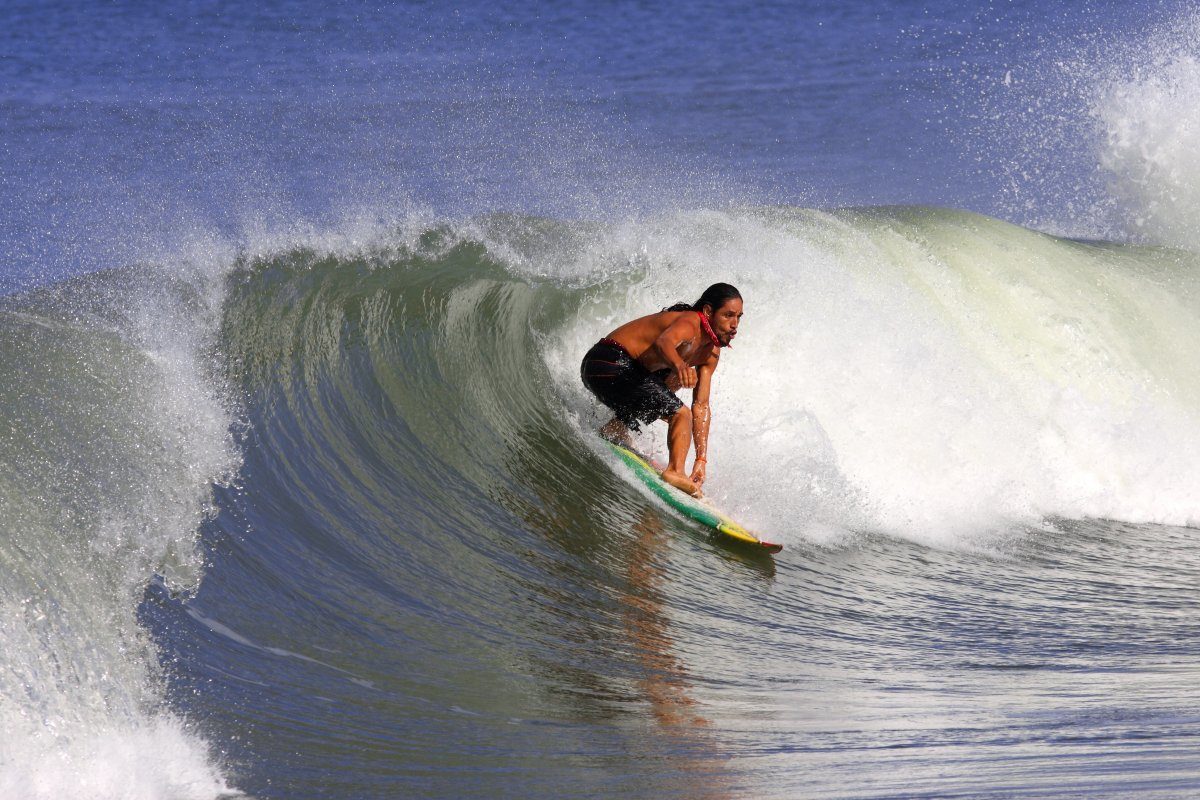 8. Witch's Rock Surf Camp, Costa Rica
If surfing and partying are more your style than a laid back destination, you will want to head to Witch's Rock Surf Camp located in Tamarindo – the surf party town in Costa Rica. Although you won't find high-end luxury accommodations here, you will find friendly surf instructors, one of the region's greatest surf breaks to learn on and a welcoming environment. The accommodations are clean and simple, the on-site restaurant and brewpub is excellent and the nearby town of Tamarindo offers visitors all sorts of experiences. This camp is all about the waves and you may just find yourself surfing at 6am, eating, surfing, eating, surfing, sleeping and repeating all year round.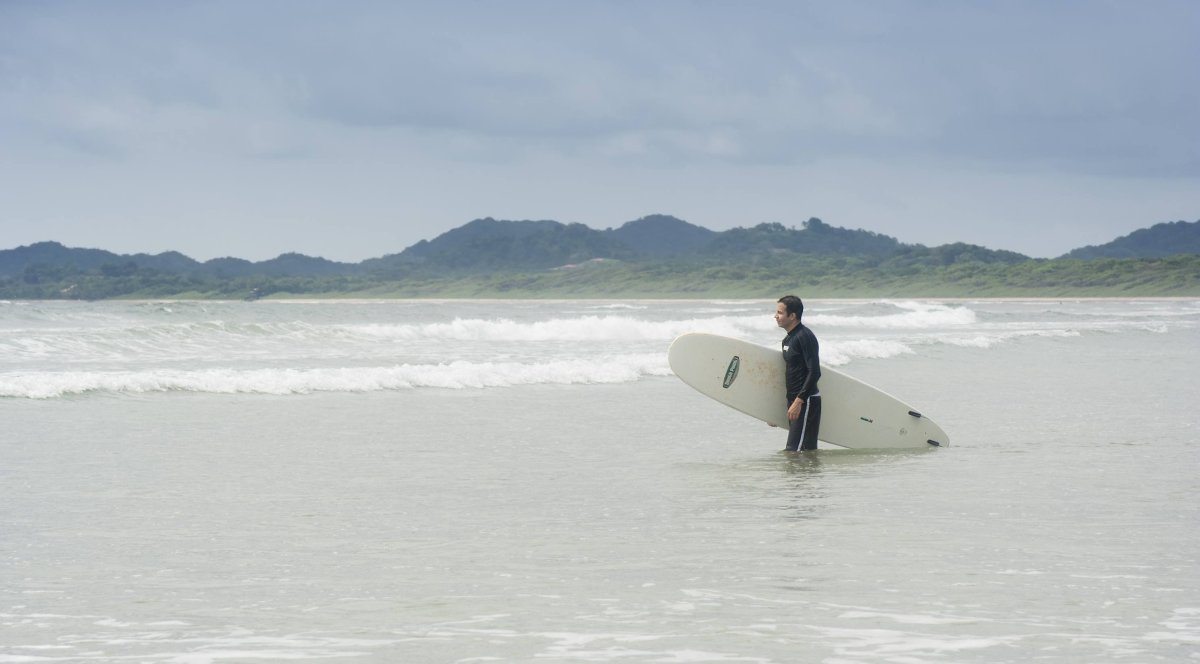 9. Una Ola Surf Camp, Costa Rica
From beginners to experienced surfers, there is a spot for you at Una Ola Surf Camp located in Pavones, Costa Rica. Guests get to experience surfing in waters that are home to the longest wave in Costa Rica. This camp also arranges incredible wildlife excursions, volcano hikes and snorkeling expeditions. Accommodations are more like a boutique hotel with every room offering air conditioning, hot showers, a living room and kitchen. The all-inclusive option includes surf lessons, fresh breakfasts, transportation, guided tours and more. Prepare yourself for exceptional views, great surf breaks and an overall epic experience here.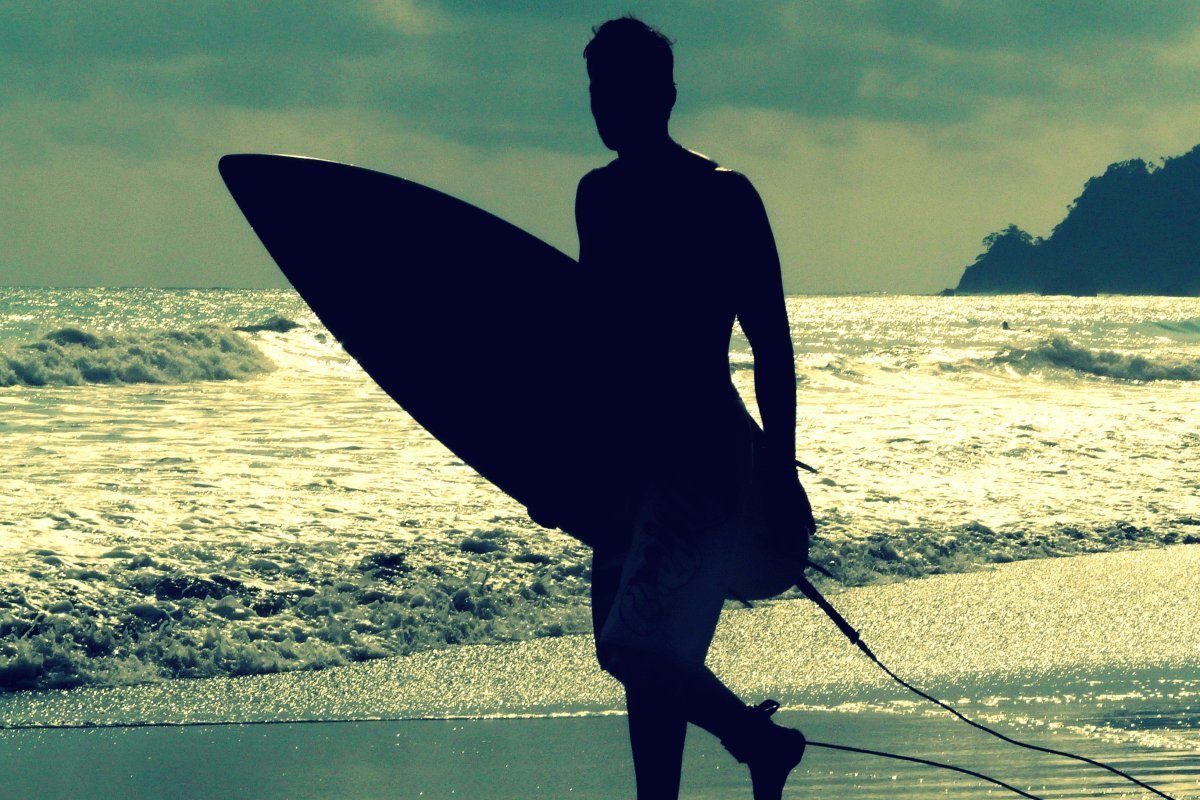 10. Club Surf Popoyo, Nicaragua
This is a place where visitors come for fabulous surfing, great home cooked meals and more fabulous surfing. This camp is located in Popoyo which is the best known surfing area in the country. The waves range from beginner to expert, and surfers come from all over the world to try their hand at these breakers. The accommodations are comfortable rooms with private bathrooms and air conditioning. Guests will be treated to delicious food, famous cocktails and stellar surroundings. Surf lessons are taught by talented guides, and the owners are beyond friendly and accommodating. A quick tip; this surf camp is for the dedicated surfer who wants to spend all their time in the water as there is not much around the town to do otherwise.