Paris is the city of lights and lovers, but when you're traveling with kids you have other priorities. There are only so many museums, cathedrals, arcs and towers they can tolerate before sparking their own little French revolution. You don't have to sacrifice your entire itinerary to cater to your youngsters' needs, but a little give and take compromise is advised. Pepper your trip with a few strategic park pit stops and everyone will be happier. Here is a roundup of the best kid-friendly parks in Paris.
1. Jardin du Luxembourg
The Luxembourg Gardens is a meticulously manicured 60 acre park on the Left Bank. It's one of the largest greenspaces in Paris, enjoyable for parents and children alike. Grownups will appreciate the exquisite flower beds, sculpture gardens, fountains and cafés, while the kids will revel in the enclosed playground area. Don't miss the age-old wooden carousel circa 1879 where generations of young riders have been challenged to "go for the brass ring" as they circle around with lance in hand. Pony rides, puppet shows and crepe kiosks add that je ne sais quoi. The highlight is the large fountain pond in front of the Senate House where youngsters can rent vintage wooden sailboats to poke around.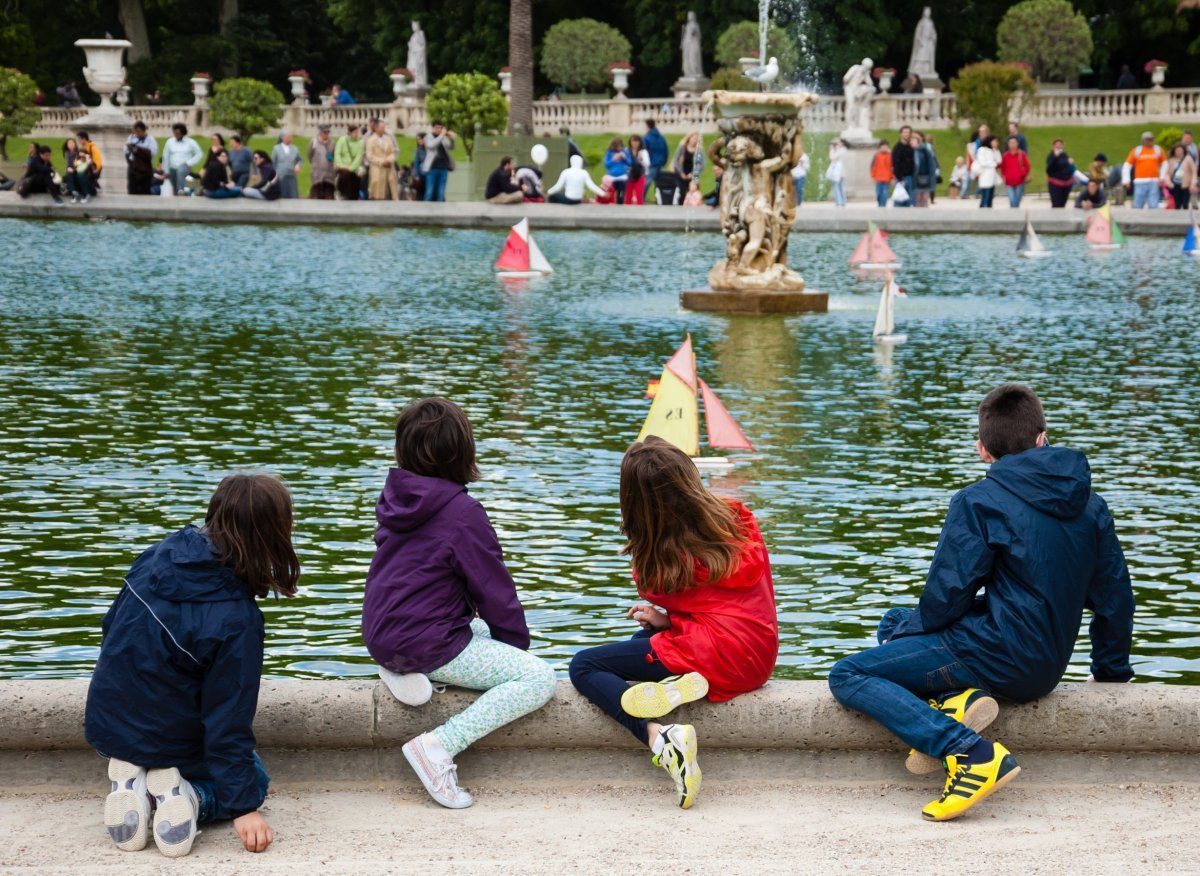 2. Jardin de Tuileries
Conveniently situated between the Louvre and the Place de la Concorde, the Tuilieries Garden makes a ideal pre- or post museum jaunt. The lush grass and beautiful gardens themselves are of the "look but don't touch" variety so don't be spreading out a picnic blanket. However, there is plenty to keep everyone amused. There's the standard (for Paris) carousel, marionette theater, duck pond and pony rides. There is also a wonderful adventure playground and some in-ground trampolines. Classic miniature wooden sailboats can be coaxed along the fountain pond across from the Louvre's glass pyramid – a must-do Parisian tradition. In the summer, a more elaborate fun fair is set up in the Tuileries complete with a large Ferris wheel offering a birds eye view of the Paris cityscape.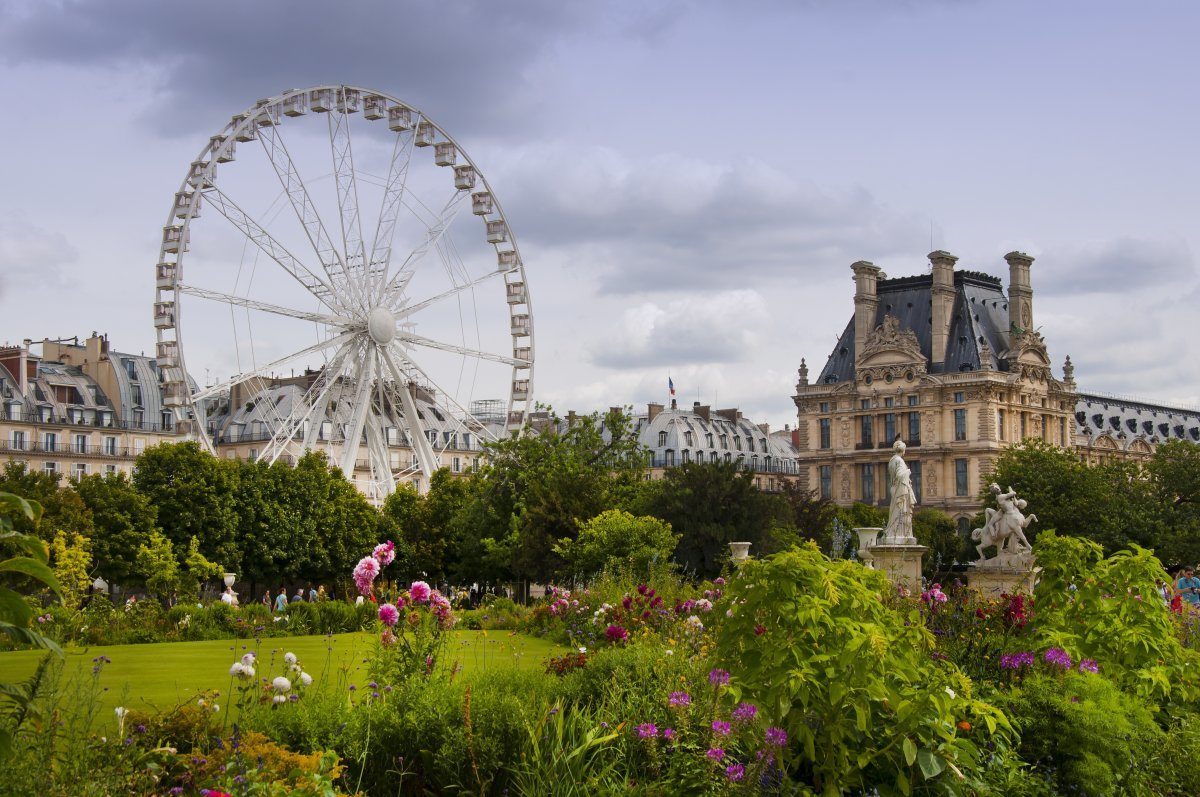 3. Champ de Mars
Champ de Mars is a large public park between the Eiffel Tower and the École Militare. This is an ideal central location for a picnic or run around. Unlike other manicured parks, this not a "keep off the grass" type venue. There are several small play grounds scattered about, plus a carousel (of course), a old fashioned hand-cranked merry-go-round, pony rides and a classic marionette puppet theater. Kids of all ages and languages seem to love that Guignol character's brand of physical comedy. You can rent bikes and go for a spin or you might even catch a concert at the gazebo on a Sunday afternoon. You can't beat that tower view as you relax or play with your children.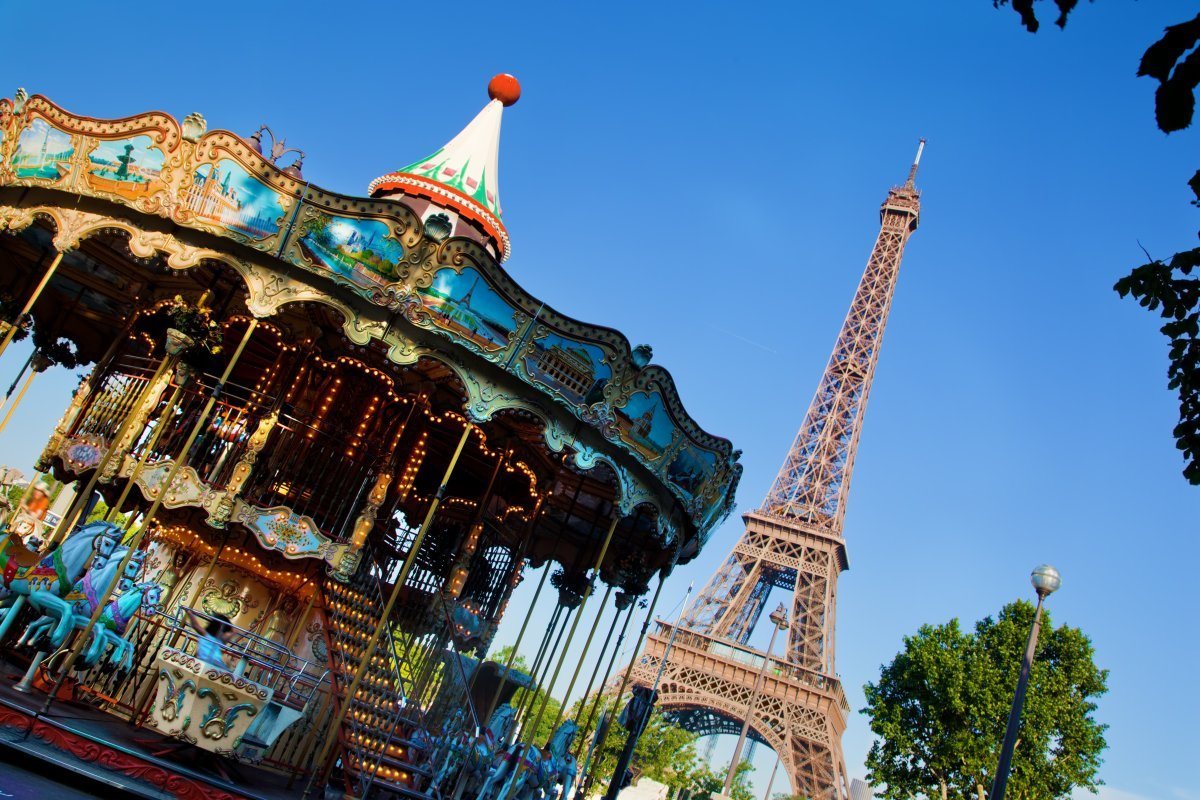 4. Jardin d'Acclimitation
Set in the sprawling Bois du Bologne, the 40 acre Jardin d'Acclimatation was the world's first amusement park opened by Napolean III in 1860. It may seem a little dated and relatively lame to today's Disney-fueled generation, but it is chock full of old fashioned child-friendly attractions they're bound to have a blast despite themselves. And, bonus, no line-ups! You'll find train rides, boat rides, a dragon roller coaster, vintage games of chance, trampolines, yet another marionette puppet theater (the French love their Guignol), a children's museum, a small farm and many other diversions. End your day at the mega-playground and water park where kids can continue to exert themselves while parents kick back.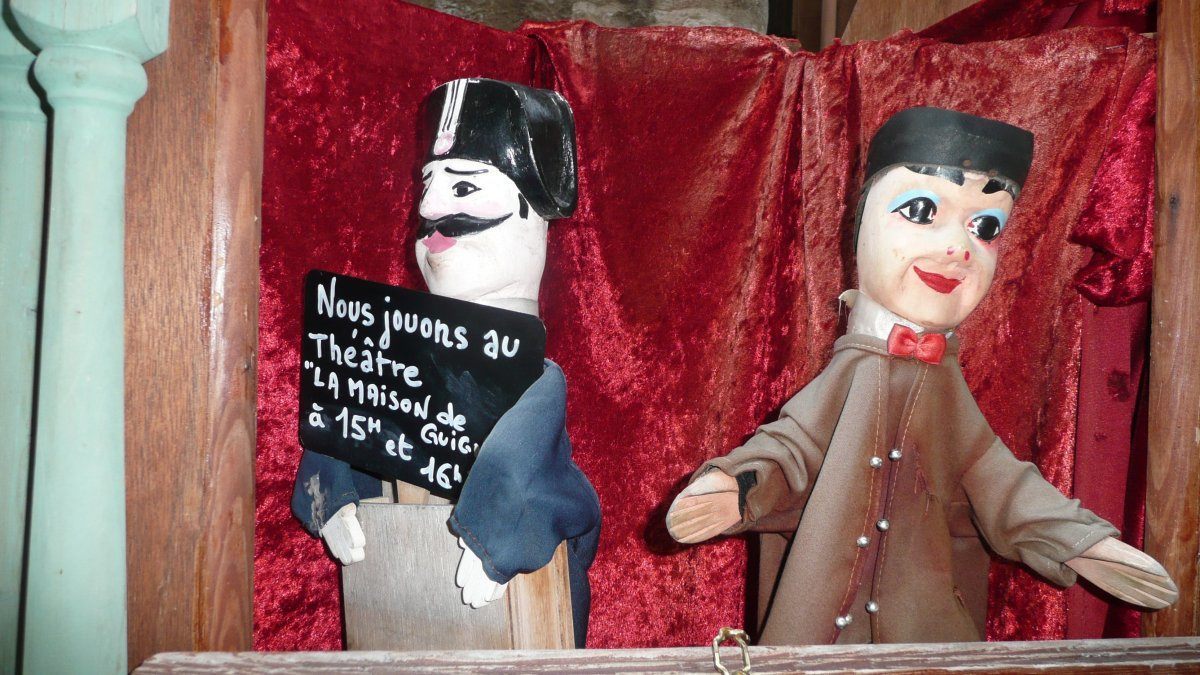 5. Parc Monceau
Parc Monceau is a pretty, peaceful Parisian neighborhood park a bit off the tourist radar, yet it's a lovely location for a leisurely stroll. It's ideal for when the family needs a break from the city bustle. Popular with lollygagging locals, its a perfect spot for picnicking, playing, people watching and puckering up (as they proudly do publicly in Paris). Wide paths meander through the luscious landscape past lakes, fountains, grottos, waterfalls, pavilions and statues. Its no wonder Parc Monceau was a favorite hang-out and painting subject of Claude Monet. For added kid appeal, there's a small sandpit and playground plus a merry-go-round ride and snack kiosk. You never know when you'll need an ice cream or crepe fix.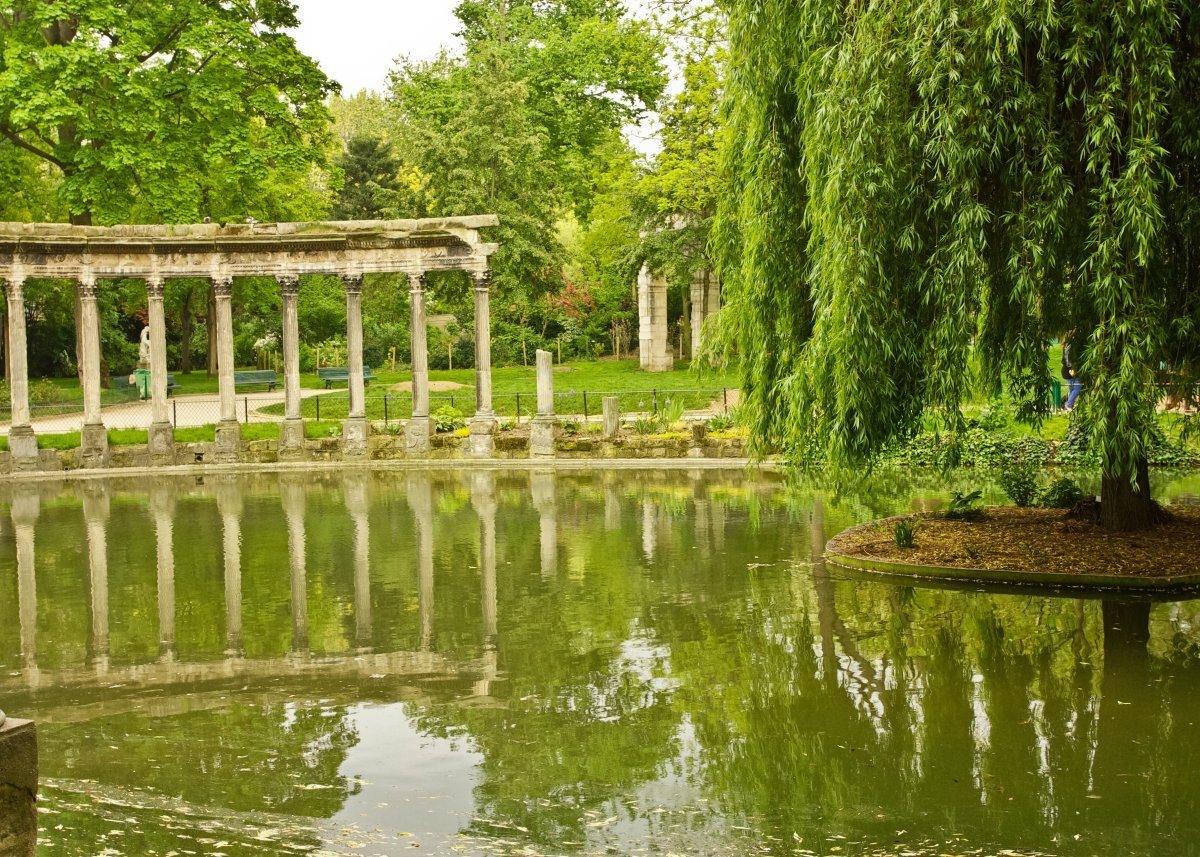 6. Parc Floral
This large park at the edge of Bois de Vincennes is a wonderland of play structures for kids of all ages. If you're looking for a place for the little ones to burn off some energy, this is the park. It has twisty slides, elaborate climbers, look-out platforms, a pirate ship, suspension bridge and a decent zip line course. It even has swings, which are a rare find in Paris. As the name suggests, there are lots of flowers, greenery and landscaping in this pretty park – most kids love the miniature bonsai trees. In summer there are often concerts and festivals here.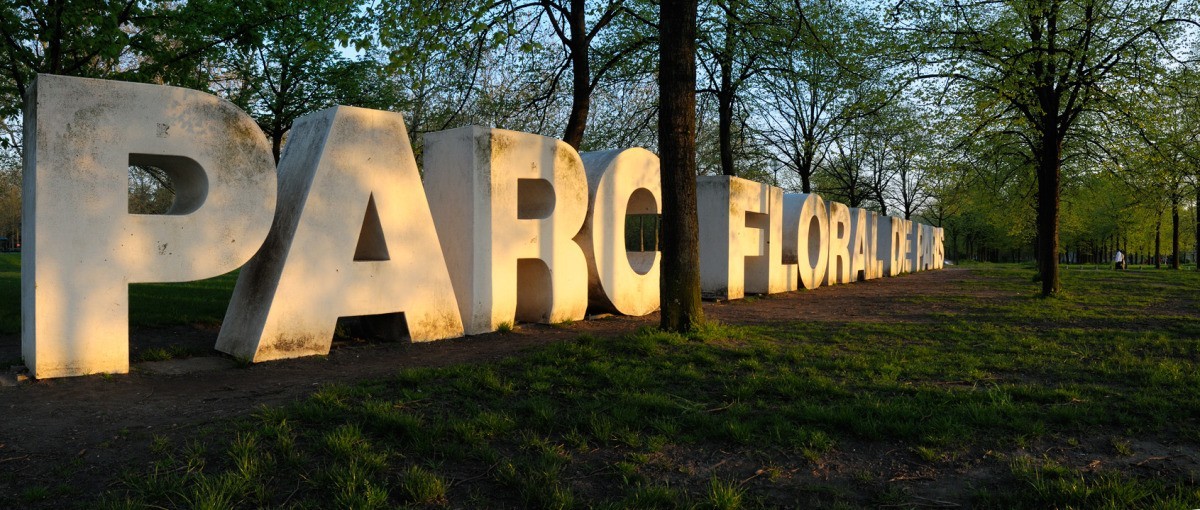 7. Paris Plages
While not a park per se, summertime on the Seine transforms into a temporary make-shift beach complete with sun (if you're lucky), trucked in sand, deckchairs and cabanas. Beach volleyball, boules, spash pools, concerts and refreshment vendors round out the lively urban beach scene. These man-made beaches are set up in three locations around the city for about 4 weeks each summer, making a fun spots to hang out and beat the heat. Kids of all ages will enjoy watching the river boats sail on by.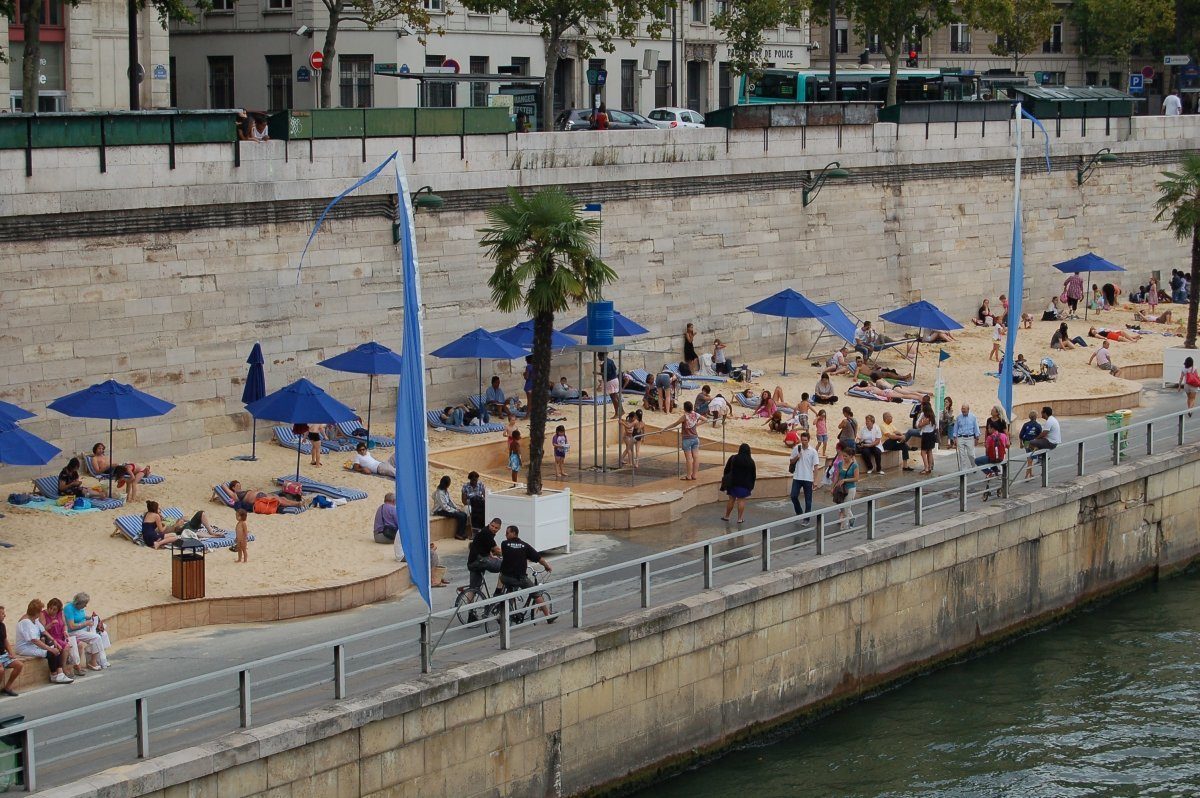 8. Parc des Buttes-Chaumont
A favorite among locals but little known to tourists is this charming park in the 19th arrondissement. It's worth trekking to as the elevated hilltop setting presents awesome panoramic views of Paris. Dramatic rocky outcrops, waterfalls, grottos, suspension bridges and a sizeable man-made lake give this park a magical fairytale quality. There is a small playground, a puppet theater and a little amusement center with duck fishing and sharp shooting games. Let the kids run around and play while you soak in the vistas of the belle ville.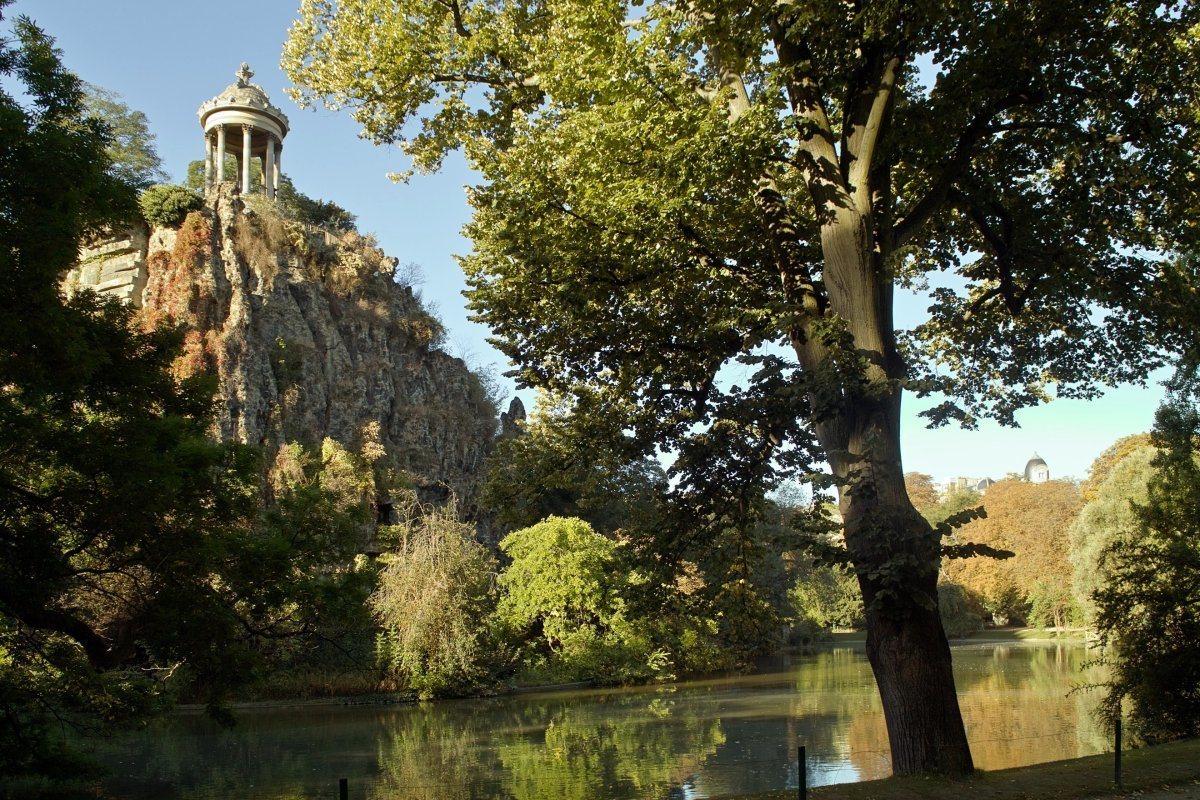 9. Jardin Des Plantes
This elegant botanical garden makes for an educational family outing if you opt to explore the on-site Museum of Natural History. However the flowers, plants, greenhouses and lawns alone are a worthy draw. There are sections for tropical, alpine, rose, iris and medicinal plants throughout the jardin and everything is meticulously labelled, groomed and laid out. The biggest lure for kids, however, is its extensive labyrinth maze. Make it to the center and you're rewarded with a beautiful gazebo. There's also a small ménagerie zoo, a playground and, you guessed it, another carousel at this park.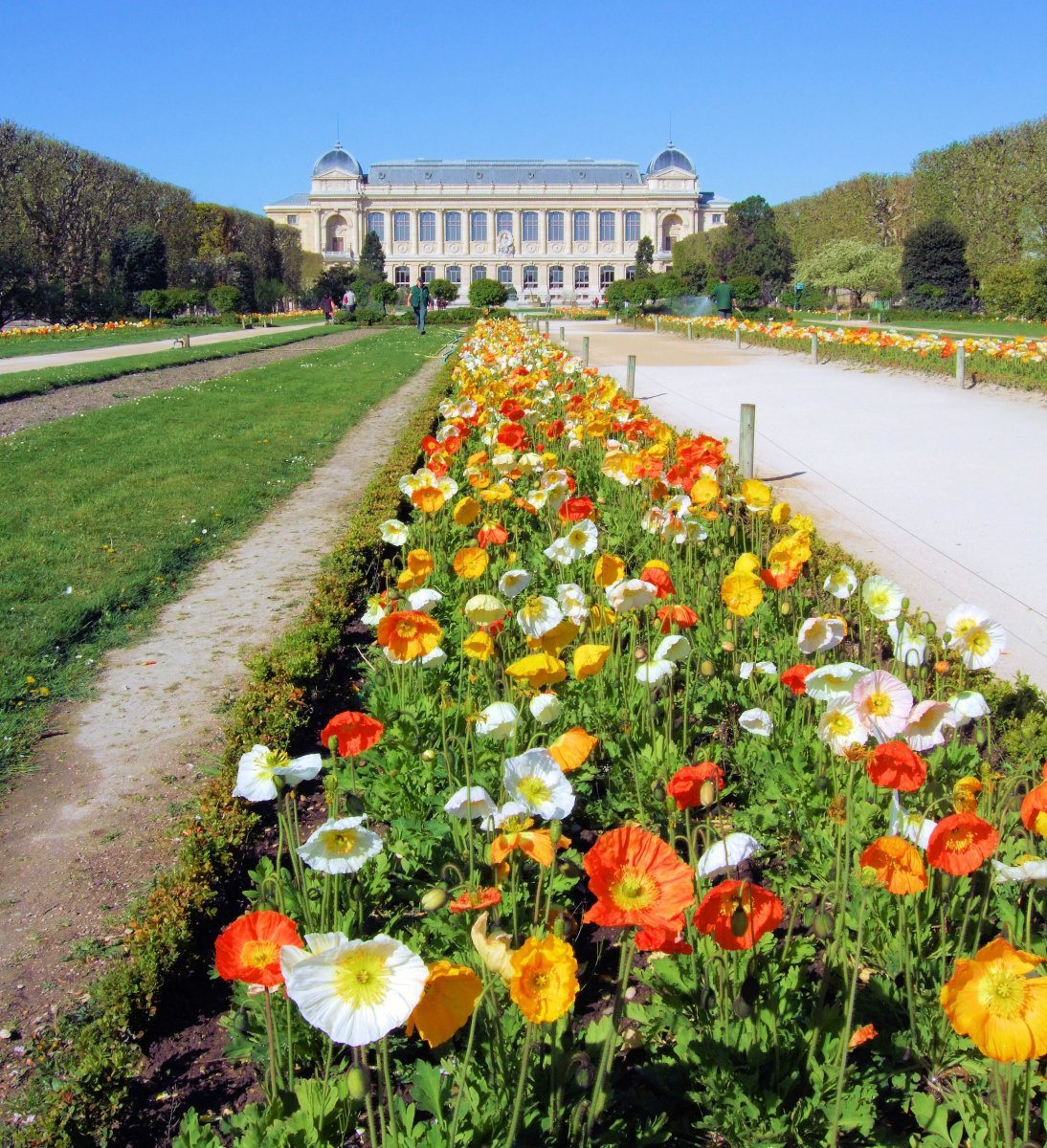 10. Parc de la Villette
The sprawling urban park is not necessarily a relaxing nature sanctuary, but it does offer a wide variety of distractions, attractions and amusements for kids young and old. You could spend the day – or several days – exploring the science museum, children's museum, music museum, IMAX theater, carnival rides, concert venues and canal boats. There are a handful of uniquely themed playground areas as well, involving dragons, mirrors and, if you dare, a "garden of childhood fears" specifically designed to spook.