Paris is home to some of the most devine boulangeries and patisseries on the planet. If you have a sweet tooth or a thing for carbs, you won't satisfy your craving anywhere better than the "City of Lights". With artistic display cases and wafting aromas, it's a sensory treat for the eyes, nose and taste buds. There are macarons, croissants, pain au chocolate, millefeuille and other doughy delights to sample, so you'll want to hone in on the top Parisian bake shops for a daily indulgence. Definitely include the following renowned bakeries and pastry shops of Paris on your must-visit list.
1. Ladurée
Founded in 1862, Ladurée has a celebrated reputation as the quintessential Parisian sweet shop. You have to try their delectable double-decker macarons that are available in a myriad of flavors like strawberry, salted caramel and pistachio. They sell 15 thousand of them each day! Ladurée also features many seasonal offerings, so you'll find something special no matter when you visit. They have six stores in Paris, plus locations around the world. While there is often a long line, it's definitely worth the wait. Buy extra to enjoy back at your hotel room, but chances are they won't last long.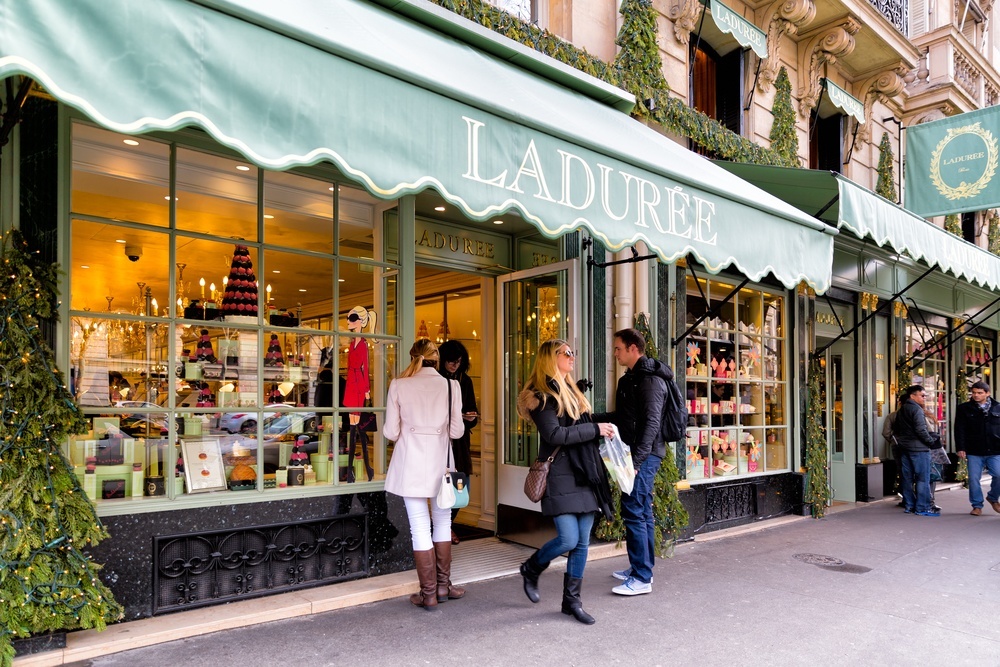 2. Poilane
Baking baguettes and pastries since 1932, Poilane is a Paris staple when it comes to daily bread. In fact, this family-run bakery continues to rely on its original wood-fired oven to churn out some of the best loaves in Paris. Poilane is a favorite among Parisians, with locations in le Marais, Saint-Germain-des-Prés and near the Eiffel Tower. If it's popular with the locals, you know its good. Fans of this bake shop routinely rave about its butter cookies, so don't leave without ordering some.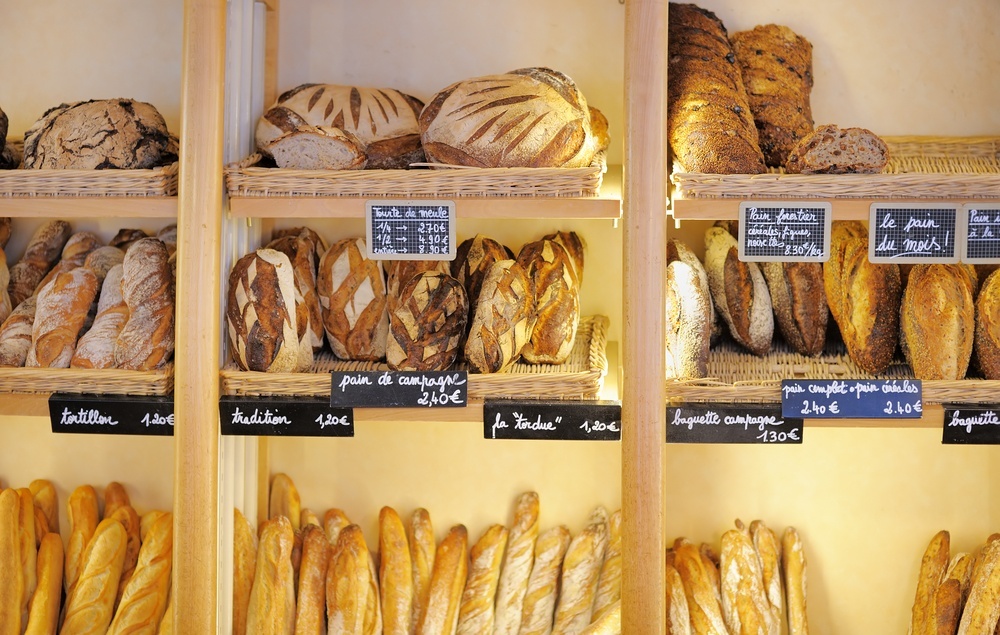 3. Pierre Hermé
If you enjoy innovative treats, a visit to Pierre Hermé for its asparagus or foie gras macarons is a must. Known as "The Picasso of Pastry," this fifth generation master pastry chef likes to surprise patrons with unexpected flavors. Many of this high-end shop's artistic creations seem simply too beautiful to eat, so you'll have to do your utmost to take that first bite. You won't find staples like croissants here, but you will find an exquisite array of cakes, tarts and chocolates.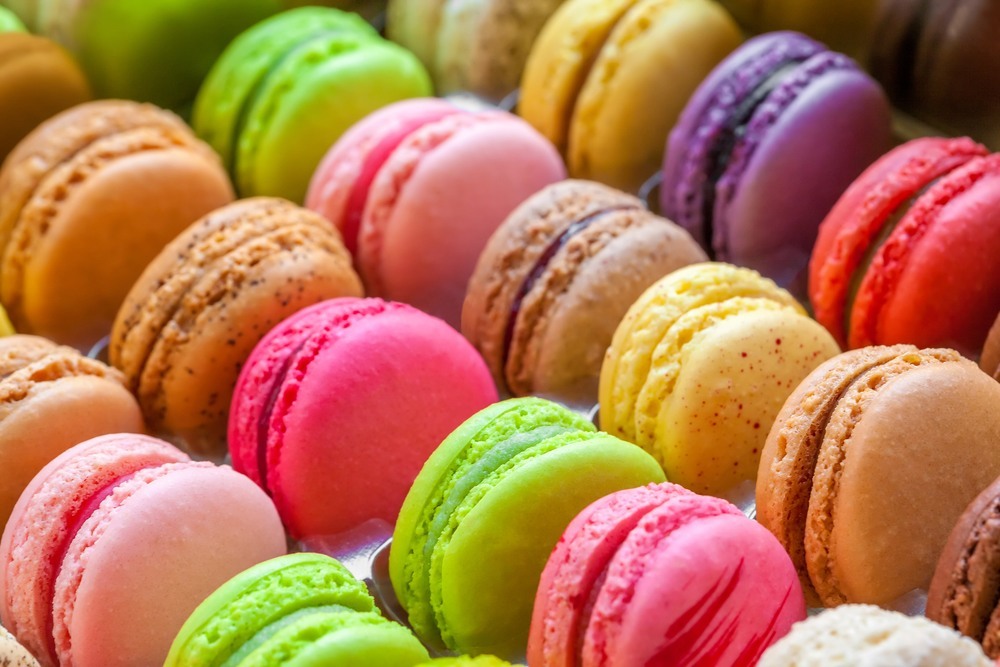 4. Le Grenier a Pain
Le Grenier a Pain has awards to its credit when it comes to its baguettes. If you are looking for the ultimate crusty loaf, this bakery delivers. Located in Montmartre, Le Grenier a Pain is the perfect place to pick up some bread, gateaux, madeleines or chocolate tarts before exploring this legendary Parisian neighborhood. With its traditional ovens on view, you'll even be able to see how the bakery's baguettes are turned out with perfect consistency.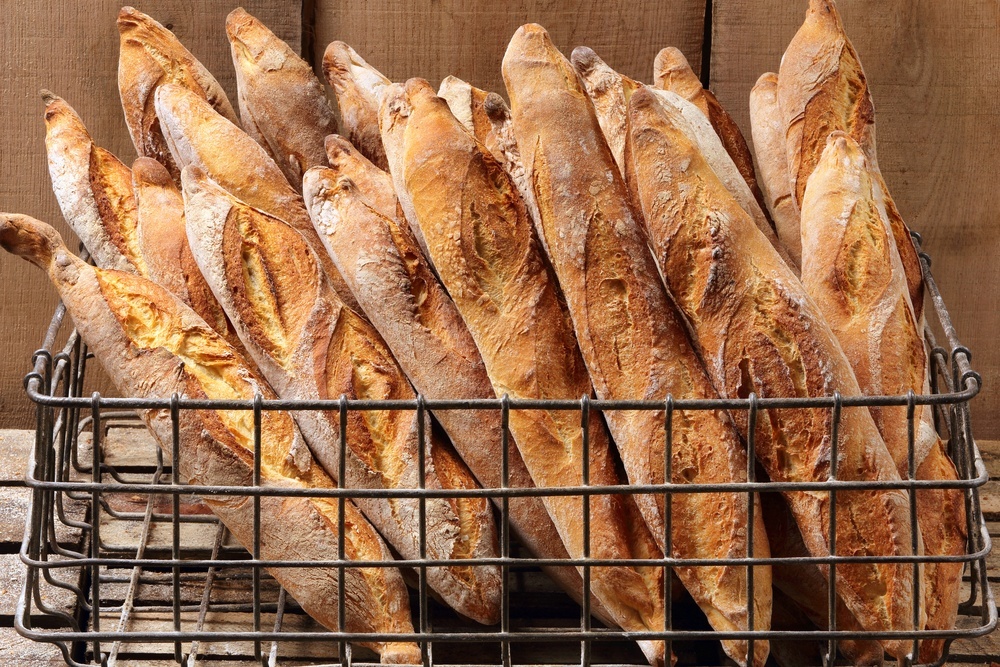 5. Laurent Duchene
Laurent Duchene features a delicious variety of mini macarons that come in all sorts of flavors. However, it's this bakery's chocolate éclairs that are most famous throughout the city. With so much goodness on display, deciding what to get can be a difficult choice. When visiting Paris, be sure to have a special pastry budget so you can indulge in various sweet and savory treats you come across at artisanal boulangeries like this one.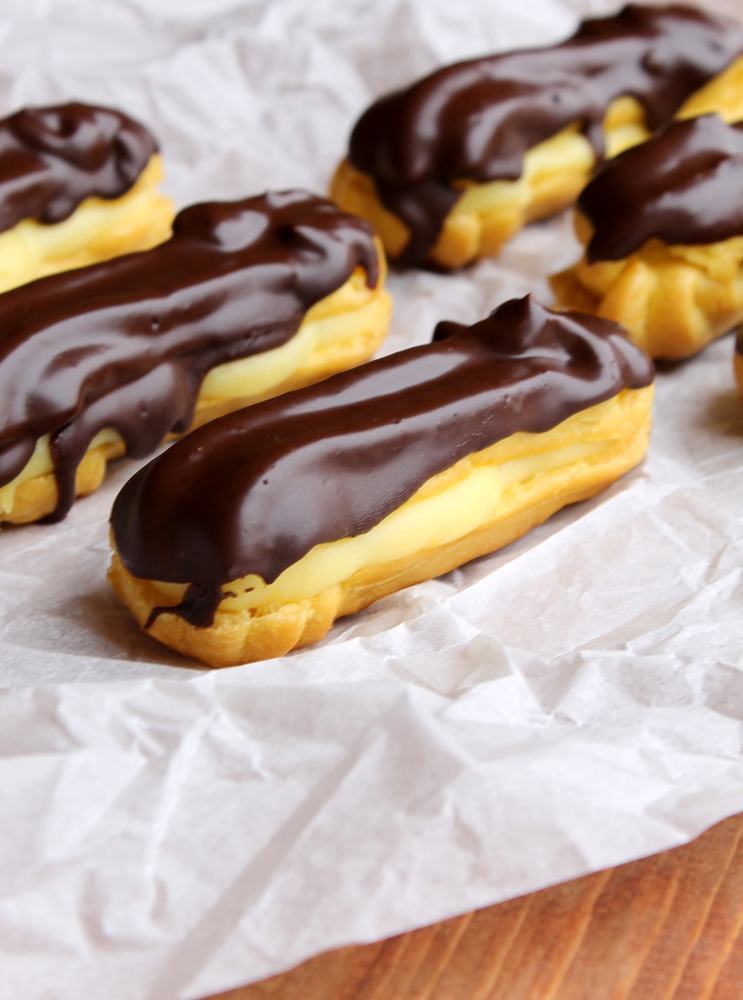 6. Pain de Sucre
Pain de Sucre, in le Marais, is most famous for its mouthwatering homemade marshmallows. The sweet gourmet pillows are displayed like a jewelry showcase and melt in your mouth. If you are looking for a special treat or gift, you'll find plenty of delectable pastries topped with edible flowers and other unique ingredients. Although Paris has no shortage of charming pastry shops, this is one to put on the list.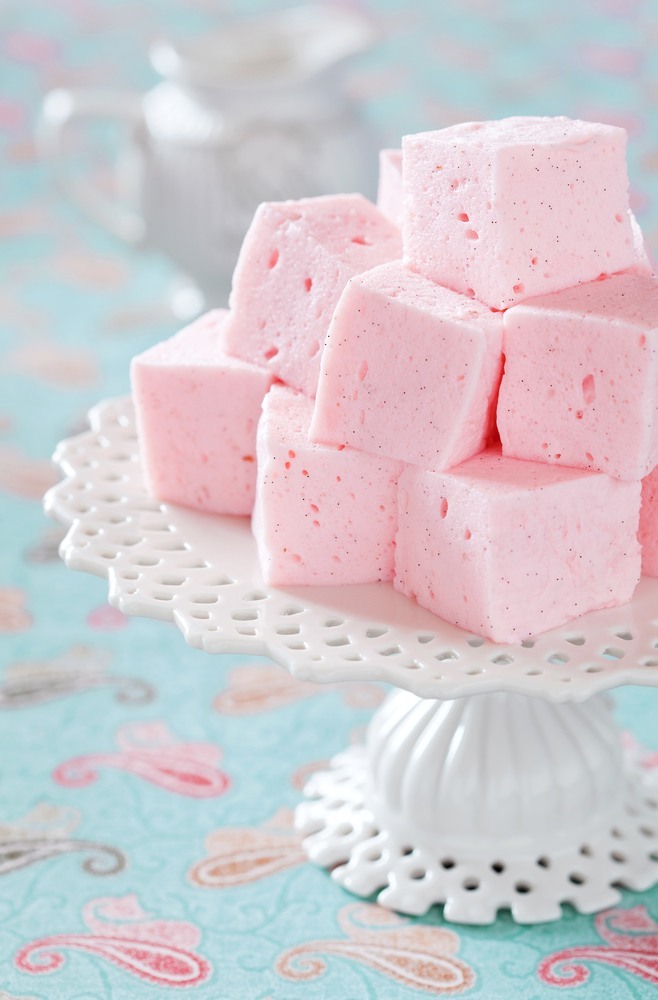 7. La Patisserie des Reves
La Patisserie des Reves is a sweet-lover's paradise. With its full-service tea salon, you'll feel like you've stepped back into another century. However, this "pastry shop of dreams" has only been delighting customers since 2009. You'll love the unique displays of cakes, fruit tarts and other pastries which is, in some ways, uniquely futuristic. There's something whimsical about the way these treats are exhibited. It's one of the most oh la la pastry shops of Paris.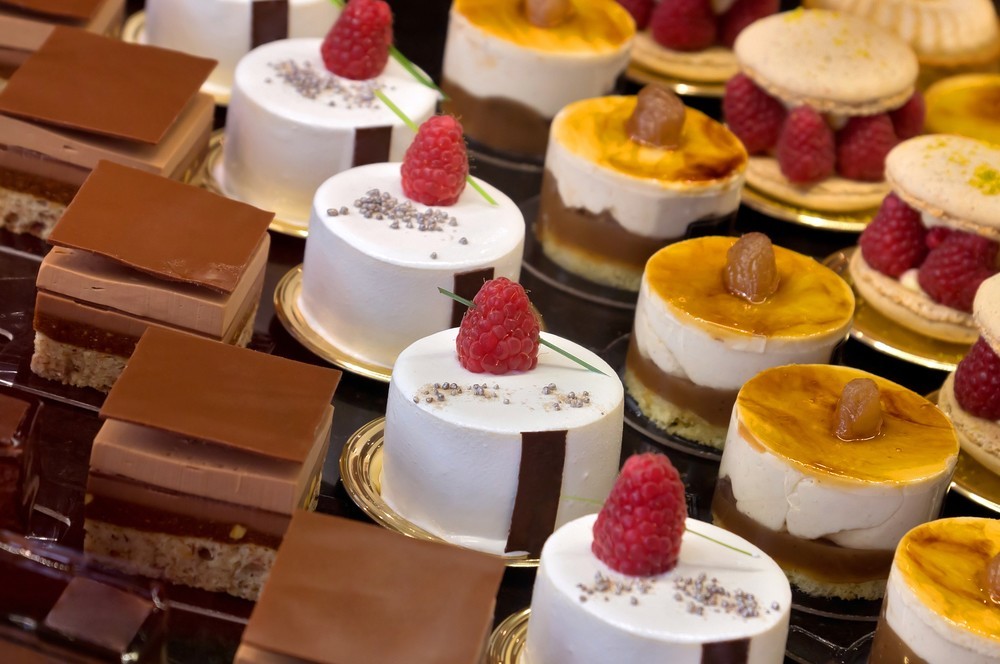 8. Du Pain et des Idees
Du Pain et des Idées is located in a building near the Canal Saint Martin that dates to the late nineteenth century. It happily retains the classic air of a true French boulangerie. With its beveled mirrors and extravagant displays of goodies, this shop is a feast for the eyes as well as the mouth. The bakery specializes in uniquely flavored breads that invariably showcase ingredients like chestnuts, honey, saffron and orange. You'll never look at a loaf quite the same way once you understand what this staple is truly capable of.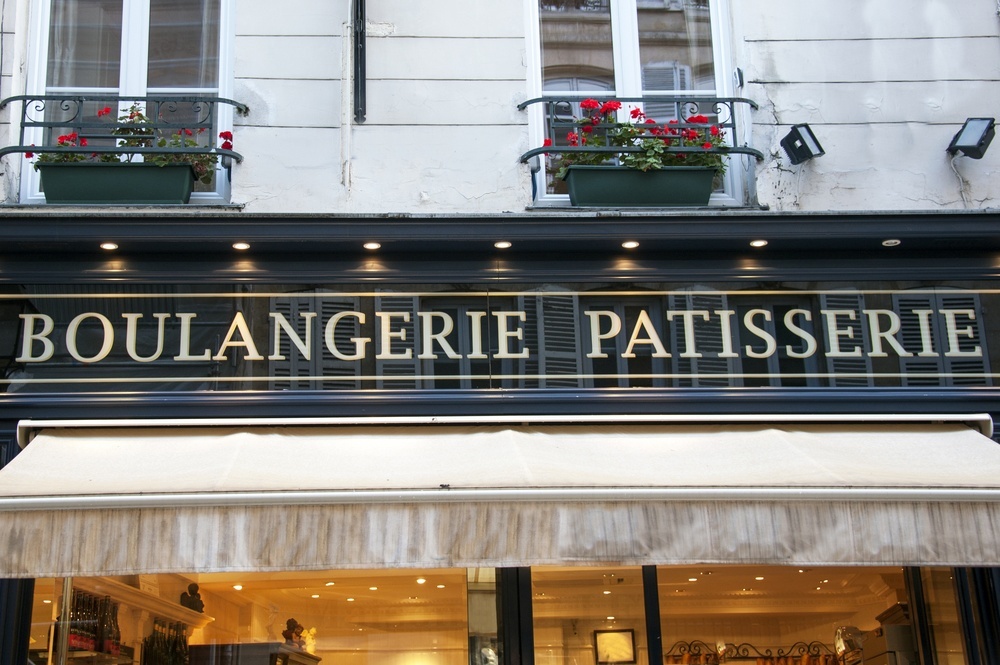 9. Boulangerie Gosselin
With more than 25 years experience, Boulangerie Gosselin is a well-known Paris bakery not far from the Musee d'Orsay. After viewing the museum's famous collection of impressionist works, you can swing by this tempting shop for its exceptionally delicious edibles. From cakes to macarons, there is a wonderful array of pastries to choose from. During the winter months, the bakery also serves soup, which is the perfect accompaniment to their fresh baked baguettes.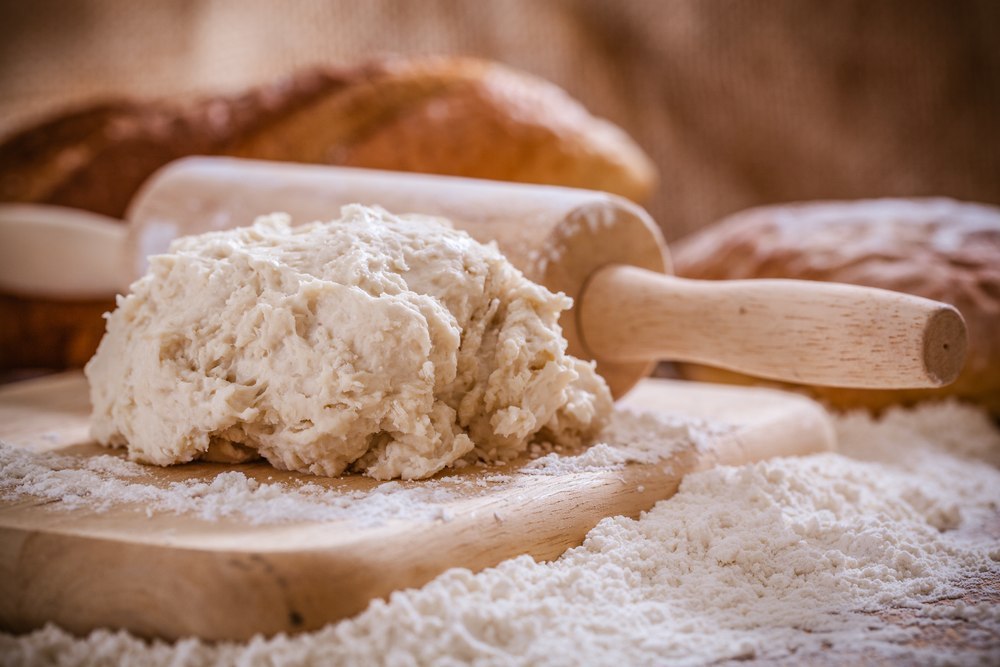 10. Carl Marletti
With boutique pastries and cutting-edge techniques, Carl Marletti is home to decadent treats that are worth making the trek to the 5th arrondisement for. Known for its famous vanilla millefeuilles and range of éclairs, this patisserie showcases pastries that look more like confections with their gorgeous designs and sweet toppings. For outrageously yummy treats that look as good as they taste, Carl Marletti is one of the best pastry shops of Paris.