Barcelona has a reputation as one of the coolest, most cosmopolitan cities in Europe. This Mediterranean metropolis boasts historic pockets, Gothic charms and Modernist marvels that give it an unparalleled character. The Catalan capital has a creative, energetic vibe that makes it an enviable place to live or visit. Here are 10 Barcelona Spain facts to pique your interest and inspire you to go there.
1. It's the 4th Most Visited City in Europe, 10th in the World
Barcelona has a population of 1.7 million, but an extra 7.5 million tourists flock there each year. In fact, the number of visitors to Barcelona has tripled in the last two decades. While some locals are concerned that this popularity is changing the essence of the city, don't let that deter you. The hip and historical city is well worth a visit.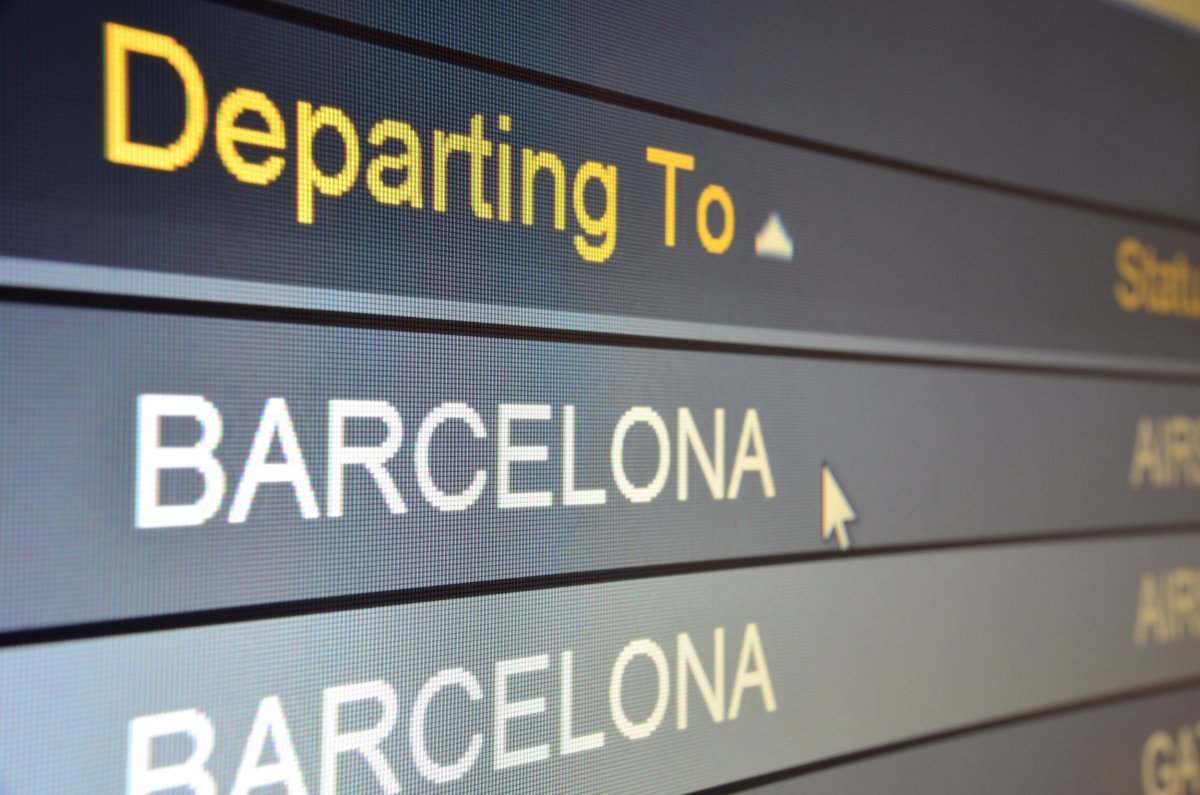 2. Its Beaches are Relatively New
Today Barcelona is renowned as a beach town, with 4.5 km of sand to enjoy along its shoreline. But did you know that up until 1992 its coast was primarily industrial? When the city was tapped to host the summer Olympics, the seaside was developed into a leisure zone with hotels, bars and restaurants along the revamped beachfront. It has now been declared a "best beach city" by National Geographic Magazine.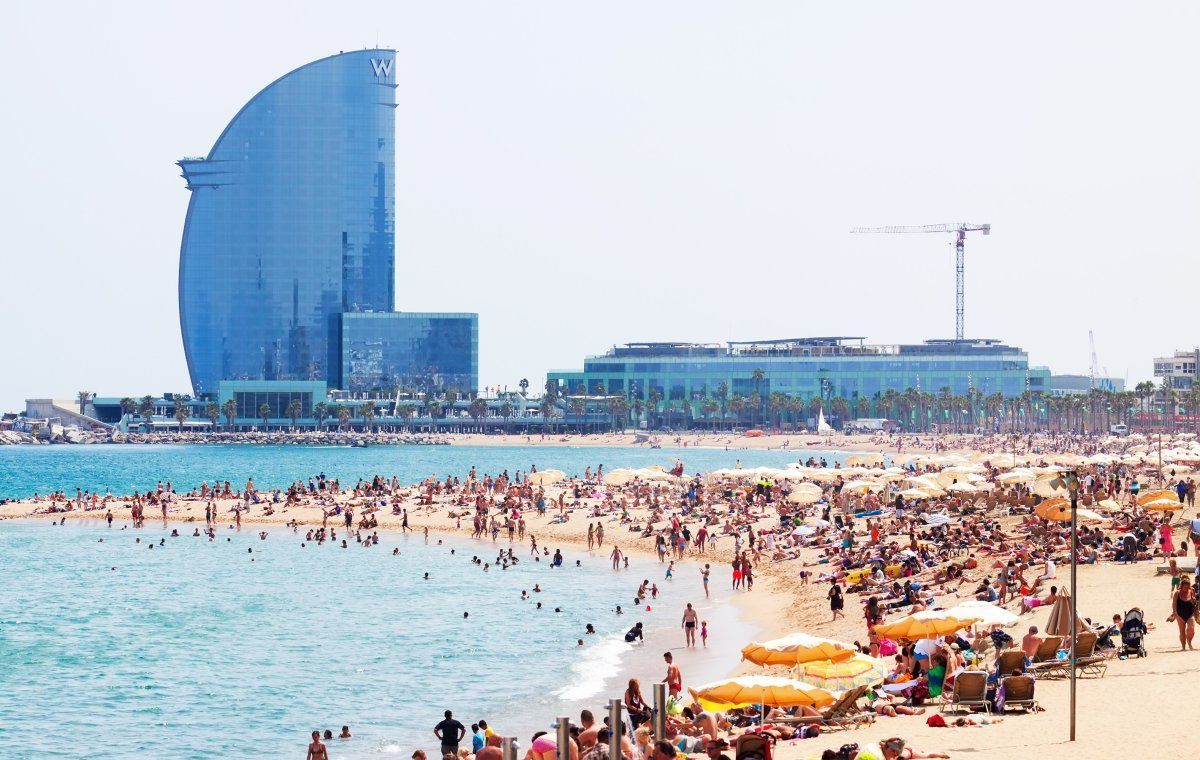 3. It Has a Lot of Greenspace
Barcelona is a bustling urban center, but it also has plenty of peaceful parks. A full ten percent of the city is parkland. The largest park in Spain, Parc de Montjuic, is located here.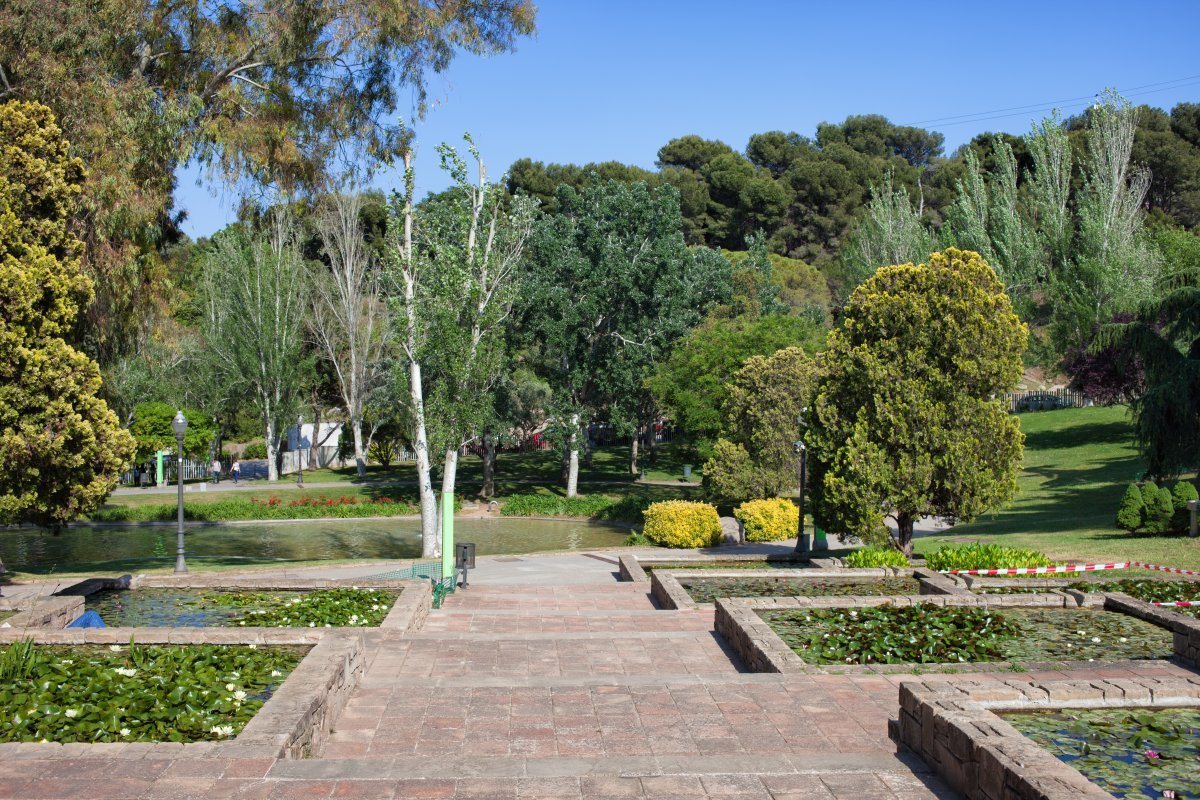 4. It's a Pedestrian Paradise
Not only does Barcelona love its parks, it also loves its dedicated pedestrian streets. Maybe it's because the local drivers have such a bad reputation, but much of the city is deemed "no cars allowed". There are enough safe walking zones in the city to cover 260 football fields.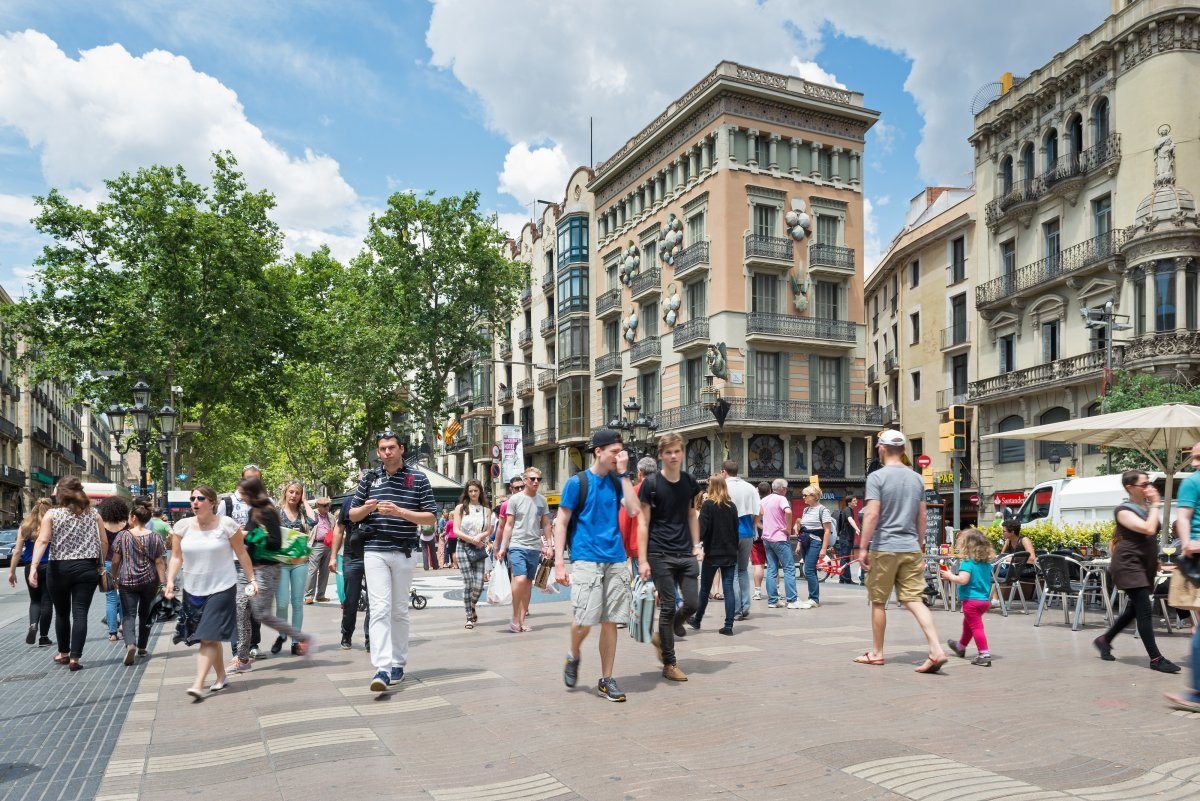 5. It Has the Most Strolled Street in Spain
Here's a related one of the Barcelona Spain facts for you. Portal de l'Ángel, in the Ciutat Vella district, is known as the most walked street in the country. It is said that about 3500 pedestrians stroll down this popular shopping boulevard each hour. It is also the most expensive street in Spain, with lots of upscale shops to tempt you.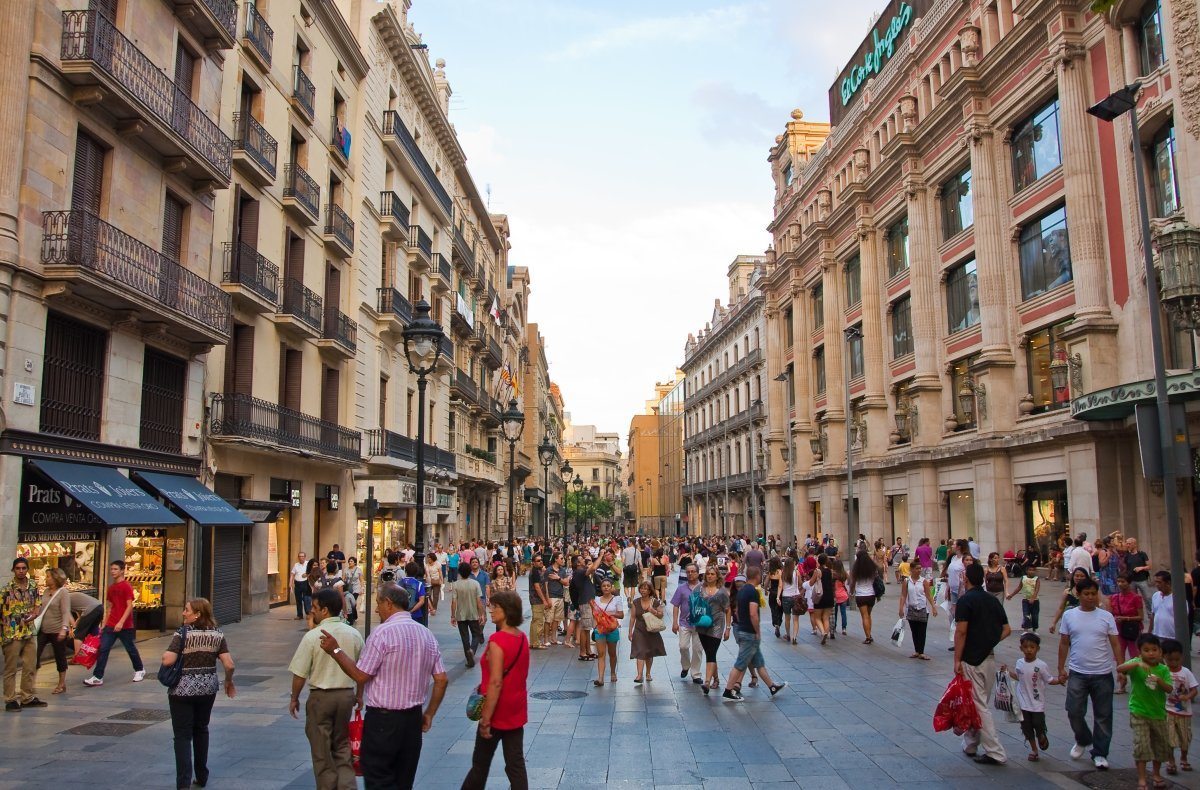 6. It Has a Thriving Port
Did you know that the Port of Barcelona is the largest working port on the Mediterranean Sea, covering 3 square miles (7.86 sq km)? It has a 2000 year old shipping history and functions as both an commercial port and a cruise ship terminal. The port area also boasts a busy entertainment and shopping complex, the Maremagnum.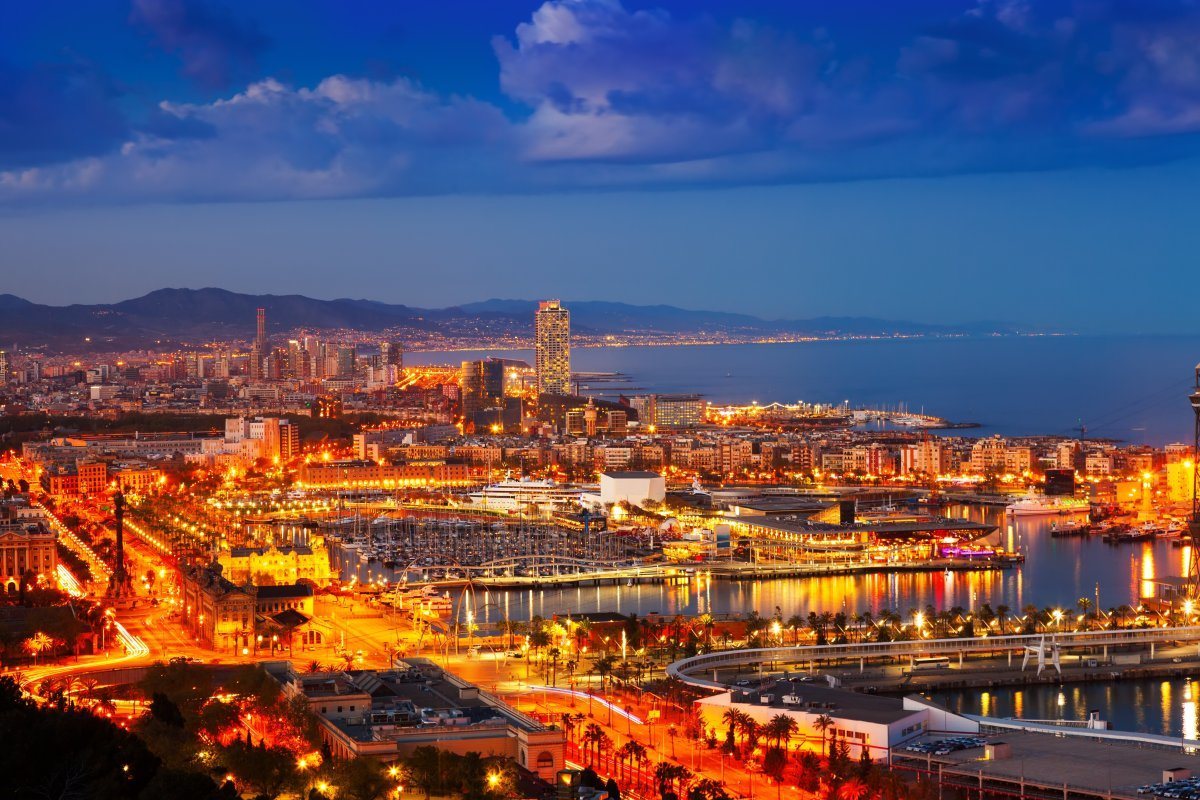 7. It Has its Own Language
Most people know that Spanish and Catalan are the two official languages in Barcelona. The two are widely spoken and most street signs are written in both. Contrary to popular belief, however, Catalan is not a just a regional dialect of Spanish. It is a linguistically distinct Latin derivative and a great source of cultural identity and local pride. The Romance language dates back to the 8th or 9th century, and despite being banned between 1939-1975 during the Franco dictatorship, it couldn't be snuffed out. Today over 9 million people speak fluent Catalan. Don't worry, you can get by with Spanish and even English in Barcelona, although the locals will love it if you try a few worlds in their Catalan tongue.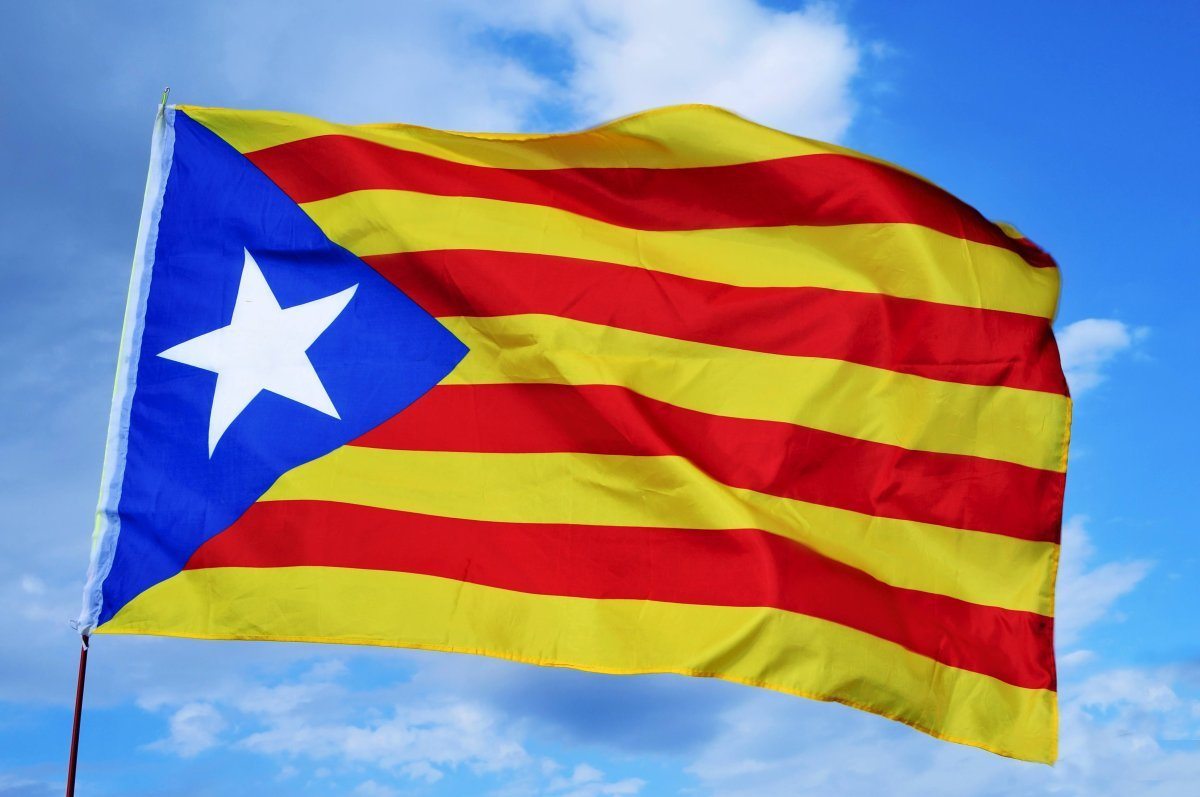 8. Barcelona Loves Books
You can thank the city of Barcelona for World Book Day. It stems from St. Georges Day (La Diada de San Jordi), a big festival the city throws on April 23 to celebrate love, literacy and the love of books. The tradition is to present your loved ones with roses and books. Based on this custom, that date is now recognized as the International Day of Books by UNESCO.
9. It's an Artistically Awesome City
Barcelona has long been renowned as a creative hub of the art world. The three most notable 20th century Spanish artists – Pablo Picasso, Joan Miro and Salvador Dali – all spent influential time in the Catalan capital. All three have must-see museums in or near the city, displaying some of the best cubist and surrealist art in the world. Impressive examples of Gothic, Moderniste and Art Nouveau architecture also give Barcelona a distinctive pedigree. As for a musical claim to fame, leading tenor José Carreras hails from Barcelona too.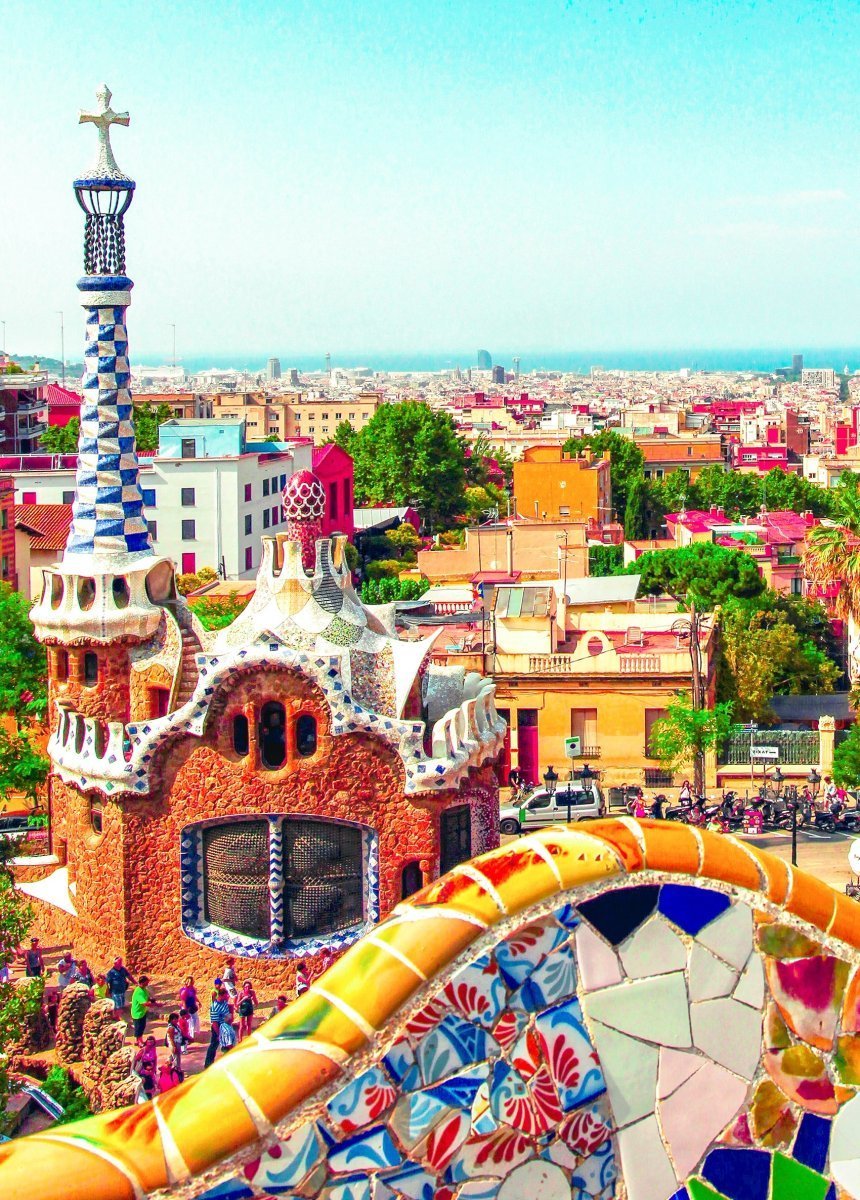 10. Gaudi's Project isn't Done Yet
Any list of Barcelona Spain facts has to include some tidbits about architect Antoni Gaudi and his famous La Sagrada Familia church. The first little-known fact is that Gaudi was not the original architect on the project. Francisco de Paula del Villar was originally commissioned to design it. He started to build its crypt in 1882 but retired a year later. Then Gaudi took over and radically altered the original plans. Another fascinating tidbit is that the project is still a work in progress 132 years later. Current hopes are that this architectural masterpiece will be finished around 2026. It is taking significantly longer to build than the Great Pyramids of Egypt.