When it comes to cruises, all are not created equal. Any cruise is going to get you on the water with food and activities galore, but sometimes a smaller, more intimate cruise line will be more your speed. Small cruise lines are cozier and less crowded (think more like 300 people as opposed to 3,000 plus), which can mean more attentive service and luxurious features. Smaller vessels are able to dock in less-trafficked ports and visit less touristy areas. Less people often means more satisfying social experiences, more adventurous activities and better learning opportunities. Here are some of the best small ship cruise lines ready to take you on a memorable voyage.
1. Paul Gaugin
This luxurious small ship focuses on the dreamy ports of the South Pacific. The majority of their spacious suites and staterooms have balconies, and the service is five-star all the way. Local Tahitians are onboard as staff, entertainers and storytellers, making these voyages an intimate cultural experience. Catering to about 300 guests, here's a 1.5 to 1 ratio of passengers to staff, so you're well taken care of. Enjoy the onboard marina where you can partake in water sports right off the ship.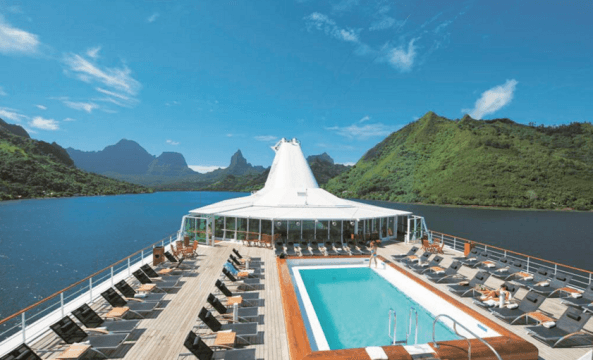 2. Lindblad Expeditions
Lindblad Expeditions specialize in the Galapagos, South Pacific, Indian Ocean, Antarctica, Greenland and the Arctic Circle. They're partnered with National Geographic so much of what they do is considered ecologically focused "soft-adventure". Their vessels hold just 28 to 148 passengers. Expect scientific tools for checking out sea life, knowledgeable expedition leaders as well as spa services (this is a vacation, after all).
3. Un-Cruise Adventures
As you can probably tell by the name, Un-Cruise Adventures are meant to appeal to people who wouldn't normally take cruises. Their ships hold only 22 to 88 people and sail to Alaska, British Columbia, Washington, Hawaii, Mexico's Sea of Cortez, and the Pacific Northwest's Columbia and Snake Rivers. They prefer bay stops to typical ports and encourage plenty of adventurous activities, with a focus on wilderness, wildlife and exploration, yet with an unrushed approach. They even have a replica coastal steamer in their fleet that exudes old-world charm and comfort.
4. Uniworld
Uniworld vessels are boutique riverboats that ply the waterways throughout Europe, Russia, China, Vietnam and Cambodia, India and Egypt. They have lush amenities and are decorated with original artwork and antiques. Most of the shore excursions are included in their overall price and they will often loan you a bicycle for exploring on your own. The ships hold 56 to 159 passengers, so you get to know your fellow passengers and crew as the riverbanks drift by.
5. Windstar Cruises
Windstar has been called the world's best small cruise ship line by Conde Nast Traveler. All six of their yachts hold less than 300 people, and they put a huge effort on exquisite service and small shore excursions that show you more than you would normally see in a typical big cruiser crowd. The elegant line sails to many idyllic locations including Tahiti, Costa Rica and the Panama canal, the Caribbean and Italy.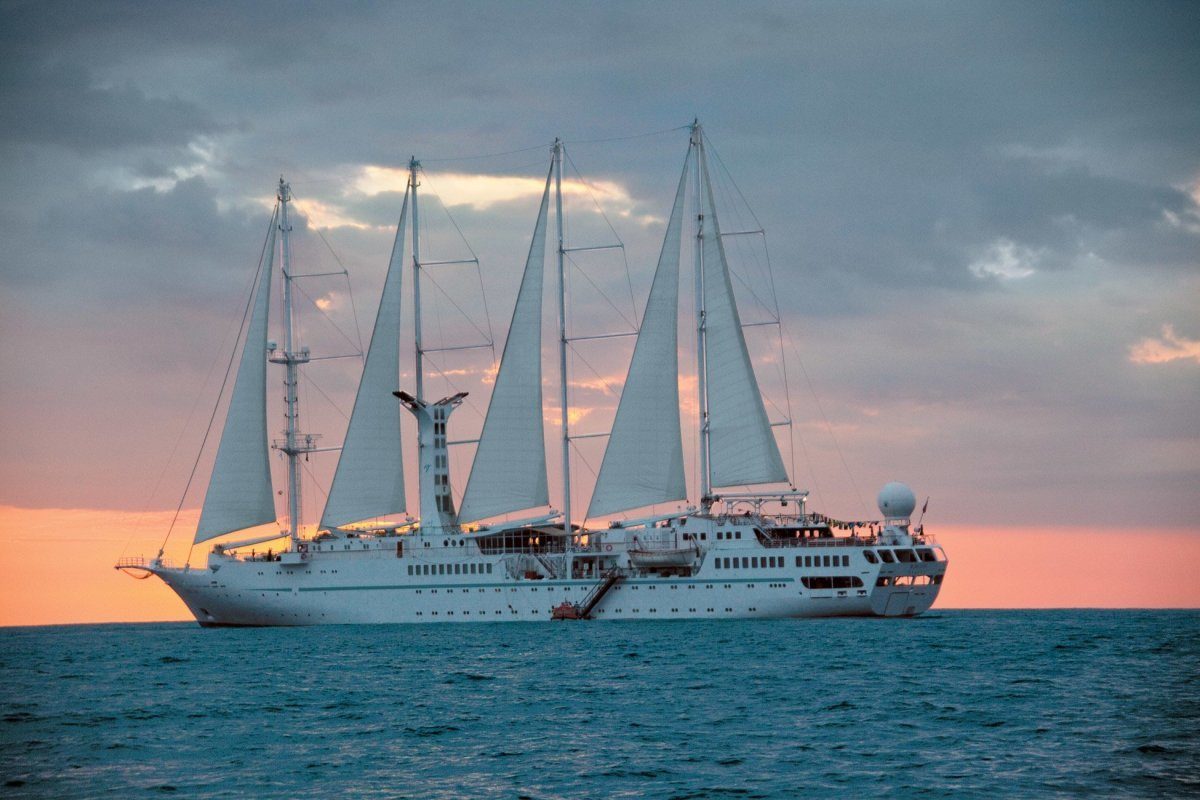 6. Silversea Cruises
Silversea Cruises offer all-inclusive fares on their luxury voyages, and they travel to over 800 destinations. All of the rooms are suites and include butler service (many of which have private verandas), and the food is fine dining. Think unique options like Micronesia, Africa and New England. If you have the money, this is a wonderful splurge to treat yourself to.
7. Seabourn
The award winning Seabourn cruises make an effort to be sophisticated and elegant but also relaxed and casual. Personalized hospitality and warm service is a priority. Some of their well-appointed ships accommodate up to 450 passengers, but there's still a small-ship feel to the experience. Their itineraries visit many must-see cities as well as smaller ports that larger ships cannot get to, voyaging everywhere from India to South America. This ultra-luxurious company were voted 'World's Best Small-Ship Cruise Line' for five consecutive years in Travel+Leisure's World's Best Awards.
8. SeaDream Yacht Club
It's the next best thing to owning your own yacht. This family-owned and operated yacht club has two cruising vessels that hold just 50 couples, pampered by a doting crew of 95 spoiling them along the way. The food is top-notch and the ambiance is casually sophisticated. Opt to sleep on deck under the stars in a Balinese lounger, participate in complimentary water sports, and explore out-of-the-way small ports. SeaDream has itineraries that include the Mediterranean, Caribbean and Baltic regions, including some vino-centric cruises for discerning oenophiles. They were voted the Best Small Luxury Cruise Ship by ForbesLife in 2015.
9. Star Clippers
Star Clippers differs from most of the others in that their tall ships have sails…and they're some of the fastest clipper ships that have ever been built. The boats hold 170 to 227 passengers, and activities like snorkeling, kayaking, and sailing are complimentary and available right from the deck. There is no dress code for dinner – unless you count themed pirate night on their Caribbean voyages. For those looking for a rather offbeat seafaring experience from a bygone era, this fleet delivers.
10. Island Windjammers
Island Windjammer schooners cater to those who appreciate the joy of sailing rather than luxurious shipboard amenities. The approach is refreshingly casual, with passengers content to lounge on deck with the billowing sails above them. They cruise around the Caribbean in cozy tall ships that hold 22 to 28 passengers, hitting more unspoiled corners of the Winward Isles, Leeward Isles, the French West Indies and the British Virgin Islands.
11. Avalon Waterways
Avalon Waterways has thirteen 36 to 166 passenger ships that have floor to ceiling windows that open in the suites, so there's a big emphasis on taking in the sites. They do a lot of European river cruises, but they also sail to Asia and the Amazon. They also have special-interest cruises that focus on things like beer, golf, and jazz.
12. Hurtigruten
The Norwegian-based Hurtigruten cruise line plies the poles with a fleet of 13 ships. Some are suited for polar expeditions while others are more fitting for an exploration of Norway's narrow fjords. They cater to an international crowd of adventure seekers who want to get up close and personal to nature. They occasionally feature themed cruises that focus on photography, Viking history, astronomy and more.
13. Quark Expeditions
If you're up for an Arctic or Antarctic adventure, you won't be disappointed with Quark Expeditions. There are seven ships in the fleet (including a legendary Icebreaker that can journey to the North Pole), some with onboard helicopters, plus equipment like kayaks, cross-country skies, mountaineering gear and Zodiacs. They cater to eco-conscious passengers who are keen on absorbing lectures and presentations from scientific experts and world renowned photographers.
14. Ponant
Ponant is a luxury French cruising yacht line that goes to all seven continents but specializes in expeditions to Antarctica, the Arctic and Oceana. Expect five-star French cooking, well-stocked libraries, bespoke products in the rooms, and on the larger ships in the fleet, a movie theater and a pool. Themed cruises feature distinguished speakers on topics such as jazz, golf, wellness and food and wine. The ships hold 64 to 264 passengers, so you're not waiting for elevators or lining up at the buffet trough here.
15. International Expeditions
International Expeditions focuses on nature and primarily has guests in the 30-something range. The vibe is casual but the comforting amenities like air conditioning and good food are on point. Naturalist guides and expedition leaders give lectures on the local environment and wildlife. They're not a cruise line, per se, but small boats often feature in their eco-adventures. They have itineraries in the Amazon, Asia, the Pacific, and you can even take a small boat to Cuba.