Isn't there a small part of every one of us that wishes we had the kind of dough to make every single one of our dreams come true? It'd be so nice to never have another financial worry while lounging around day in and day out. And where best to do your lounging? On a state-of-the-art yacht so shiny and new you'd have to convince the artists and engineers to pull the idea out of a concept and plant it in the harbor … or maybe just outside the harbor because the thing is so big, regular marinas — with their pitiful normal yachts — won't even accommodate it. When the time comes for you to make that dream happen, you'll need some inspiration…
1. Czyzewski-Design
The Czyzewski-Design is still so new it doesn't even have length specifications … which means I can make up my own. This four mile long yacht is home to movie theaters (plural), an eighteen hole golf course (why not?) and a full shopping mall. Okay, not quite, but it does have a cool Millennium Falcon vibe to it.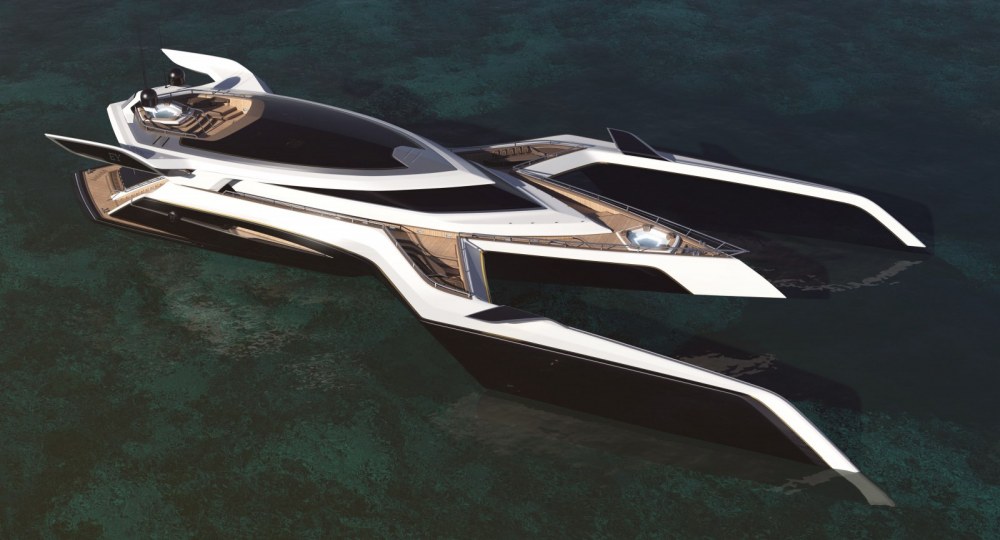 2. The Belafonte
That sleek design isn't just for show. According to its designer, the Belafonte has the potential to hit 24 knots at a stride. Of course, there are also several state rooms and all that good stuff. This sleek little beauty could be all yours for the bargain price of $26.4 million.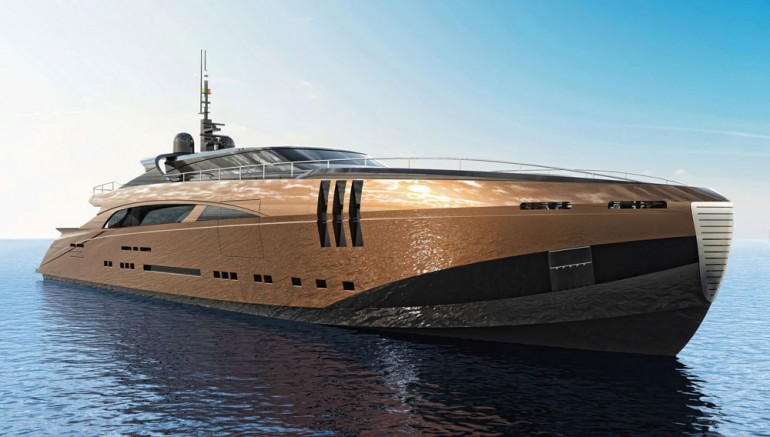 3. Pastrovich 55M X-Easy
You're gliding along the open ocean on your mega yacht, it only makes sense that you actually want to swim around in the open ocean. I mean, regular people swim in regular pools, but only yacht owners can say they have a private patch of ocean all their own.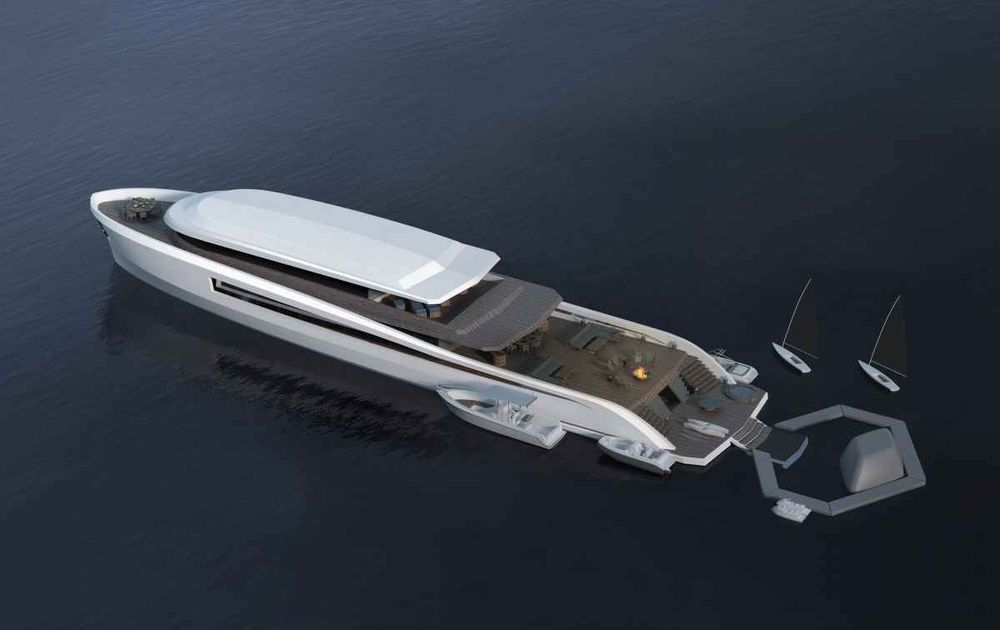 4. Private Submersible Yacht Migaloo
Nemo doesn't have anything on this freaking Nautilus, a pleasure craft that actually submerges for better views of the marine life. Of course, the ingenious design also comes with all the amenities you'd expect in a machine that's designed to be enjoyed by the mega rich.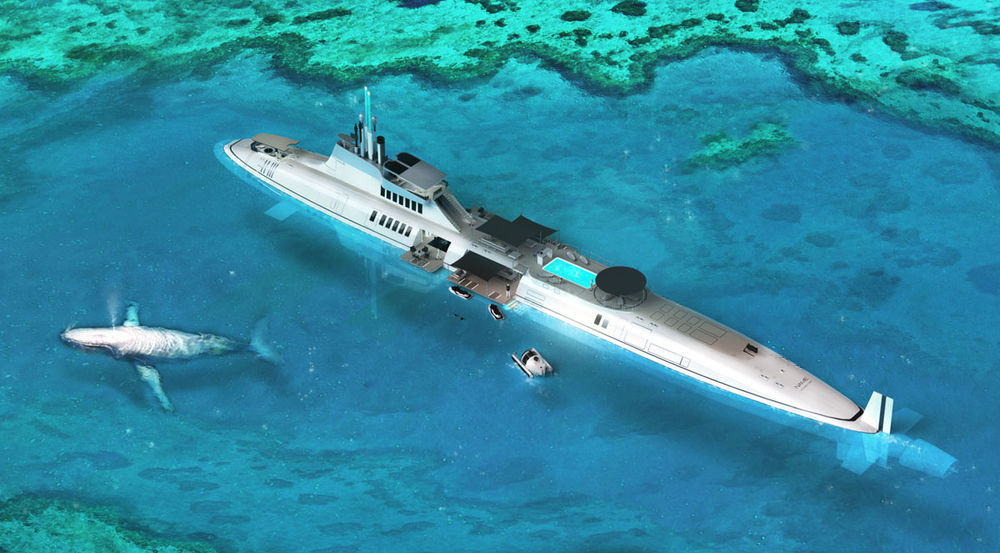 5. Star
For those people who just love the idea of having a huge boat in their garage, but who aren't what you'd call "outside people," there's the incredibly cool-looking Star, which provides plenty of natural light. In fact, the boat is equipped with thrusters that can slowly rotate the yacht throughout the day to maximize sun exposure.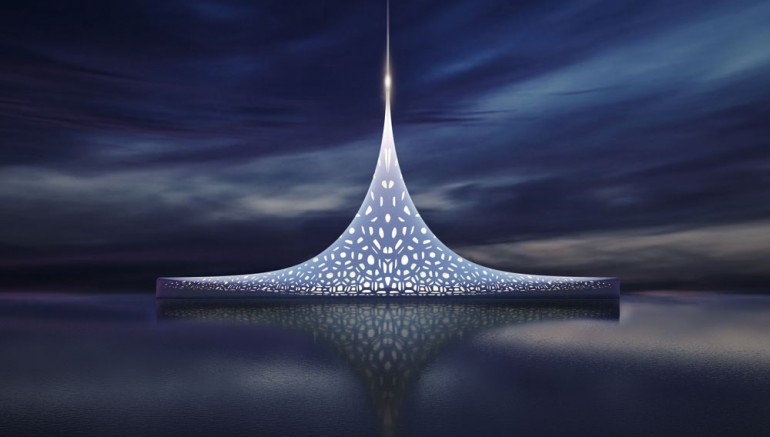 6. Admiral X Force 145
This bad boy earns its name (and its rank) not with its design so much as its simply jaw-dropping amount of distractions. Gym? Multiple. Pools? Indoor and outdoor. Movie theaters? Do you like Dolby? The thing even includes VIP suites for your guests.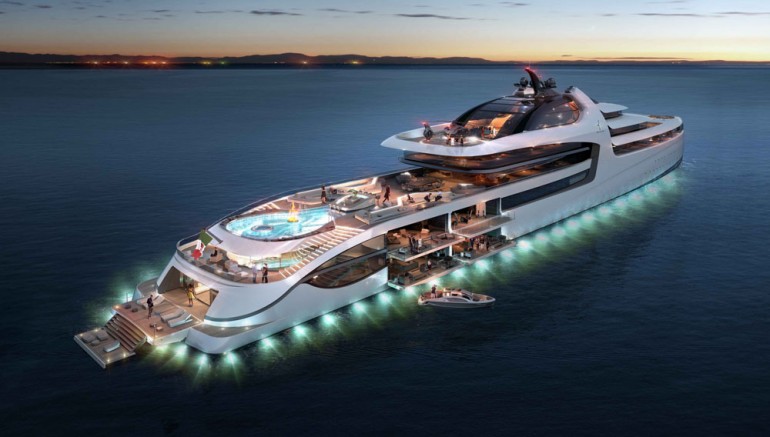 7. Picchio Boat
While it might look slightly mundane from the outside, this bad boy is actually a roving, giant, luxury aquarium. See-through floors and walls on the inside turn communal living spaces into giant odes to your yacht's destination.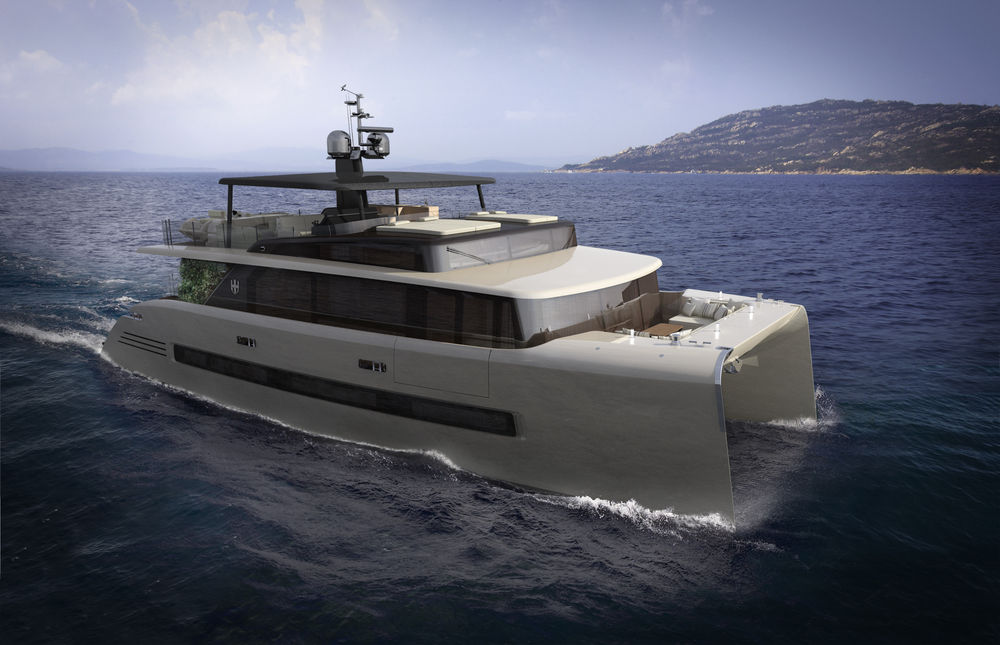 8. 90m X-Kid Stuff
Kid Stuff this beast surely is not. Intended for the mega rich sportsman, the Kid Stuff comes equipped with a climbing wall and fire poles so you can channel your inner 10-year-old. This is the kind of luxury vehicle that's meant to be pushed to its limits … of course it might be a while before you find those limits.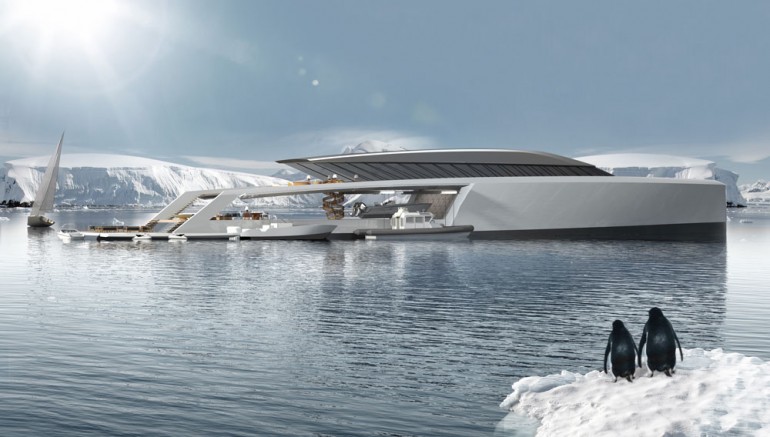 9. Tofi
It might be a little bit smaller than your average yacht, but Tofi simply can't be beat for innovation. I mean, look at this little guy. Wandering through its wide open, spacious rooms, you'd be hard pressed to feel claustrophobic.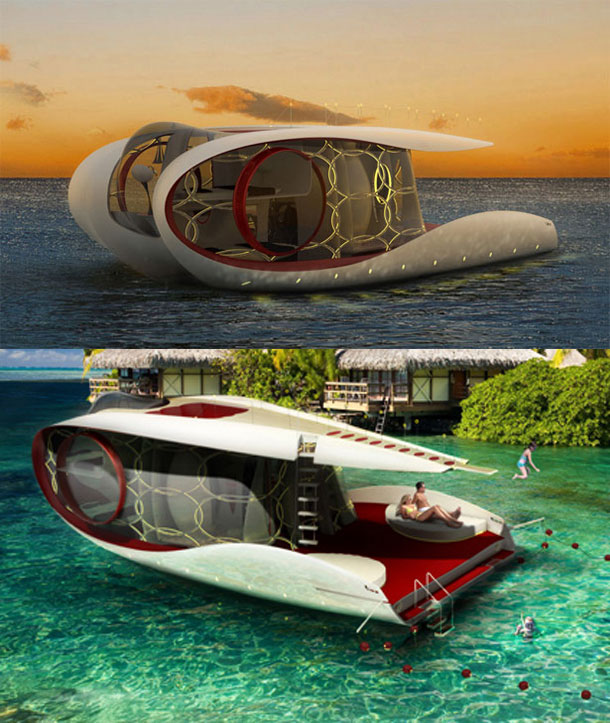 10. Private Yacht-Island Orsos Island
Can't decide between a mega-yacht and a private island? The Private Yacht-Island has you covered with lots and lots of self-sustaining vegetation that will help blend the best of both worlds. Sand beach not included … but you could probably get it installed.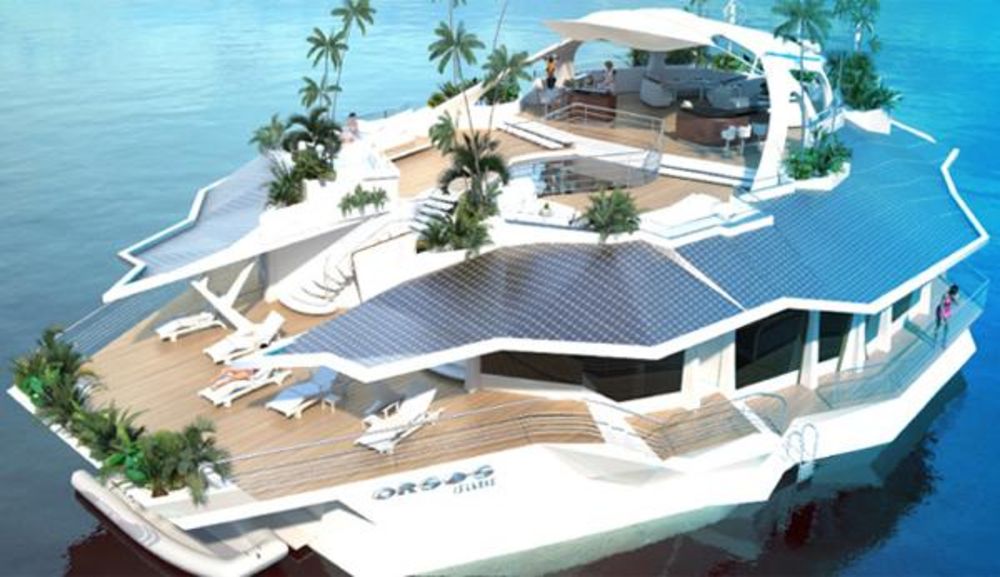 11. The Transformer
This is the convertible of mega yachts, or it's the closest thing we have to Optimus Prime. The transformer has fold down (and fold up) flaps that expand to reveal several decks and a surprisingly spacious floor plan.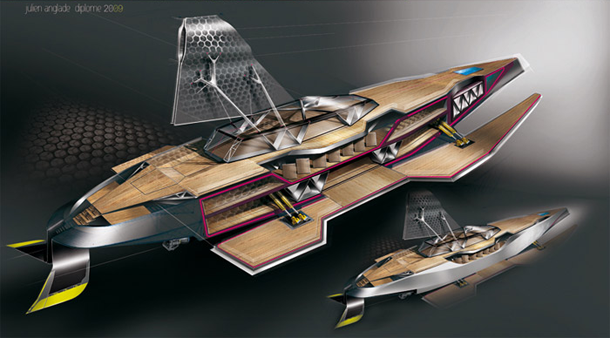 12. Infinitas
I know what you're thinking … that thing looks like a big frickin' bird. Yep, you're right on the money. The designers of the Infinities were going for that giant monster skimming through the water vibe … and I'd say they nailed it.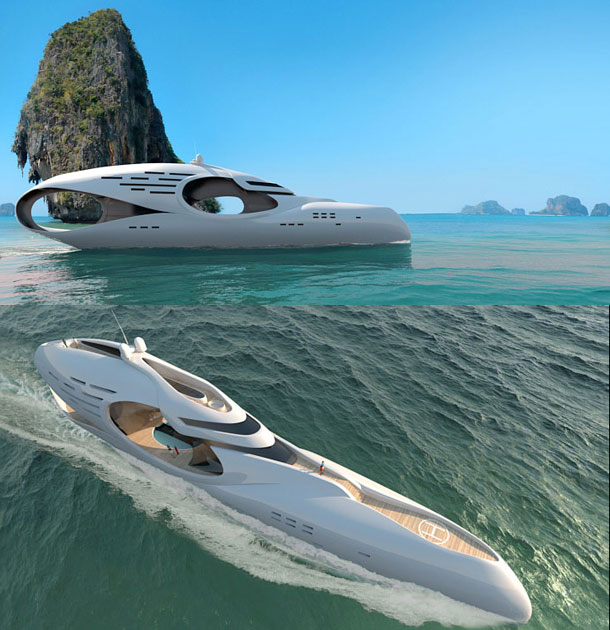 13. Jazz
When it really comes down to it, aren't most yachts sort of the same, just with different set dressing? You're going to get incredible luxury regardless of where you end up, so you might as well insure that your gliding status symbol looks like a piece of abstract art, right?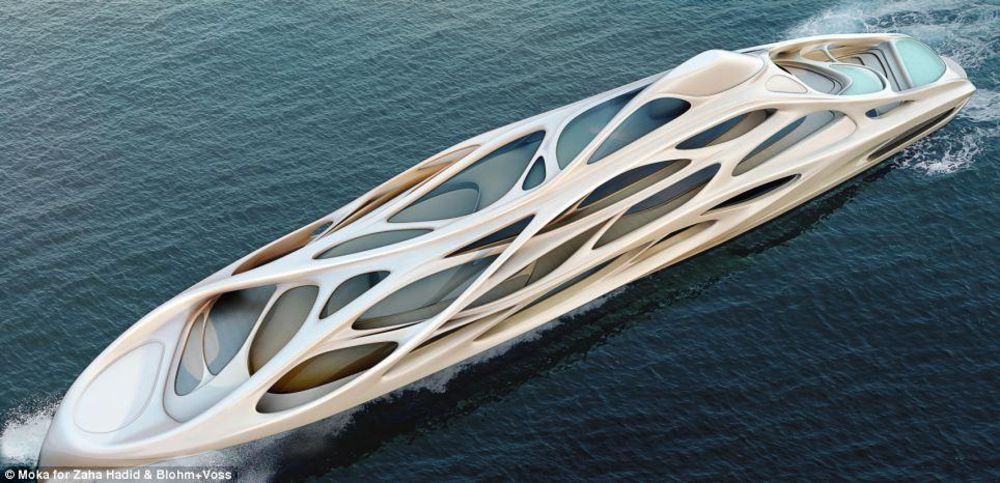 14. The Flying Yacht
What it lacks in actual deck space, the flying yacht makes up for with, you know, being able to freaking fly. This beautiful machine is still very much in the concept phase (because how do you fill out those insurance forms?), though there are likely plenty of millionaires chomping at the bit.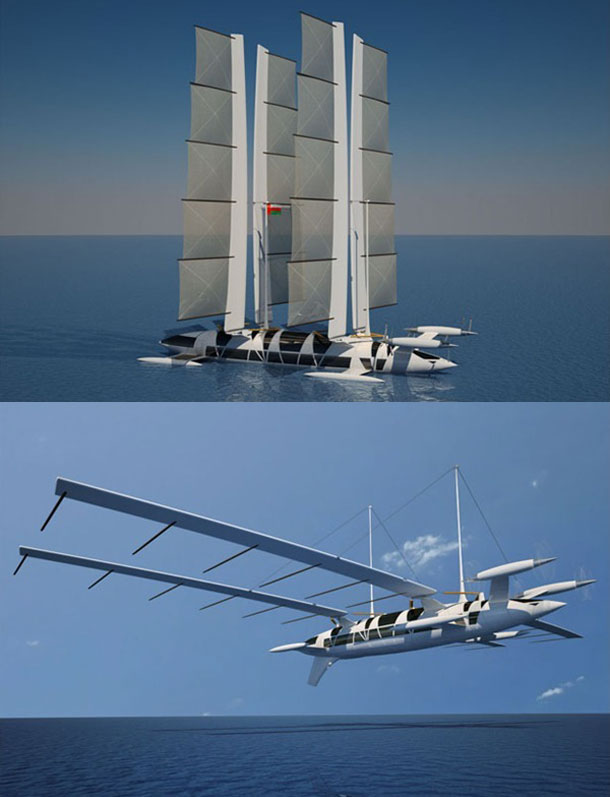 15. Hummer of the Seas
Because you've always wanted a yacht that looks like it was built for a science fiction movie that was made in the 1970s, there's the Hummer of the Seas, complete with helipad and, we have to assume, doors that slide open automatically as you approach them.
16. Emax Excalibur
If you're extra super wealthy, but you're also worried about the size of your carbon footprint, there's the Emax Excalibur. Those photovoltaic cells you see can apparently charge up enough to accommodate more than 3,000 nautical miles.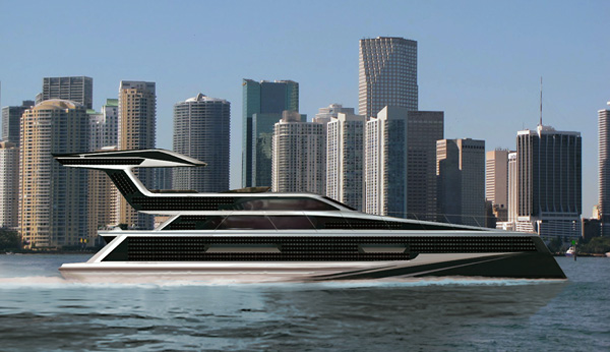 17. Johan's Ark
This one caters to a pretty … let's say "specific" type of rich person, but there's still something pretty cool about riding the waters on what appears to be a giant ode to Noah. It's much sweeter than that, though, as the designer didn't plan on stocking the massive insides with two of every animal.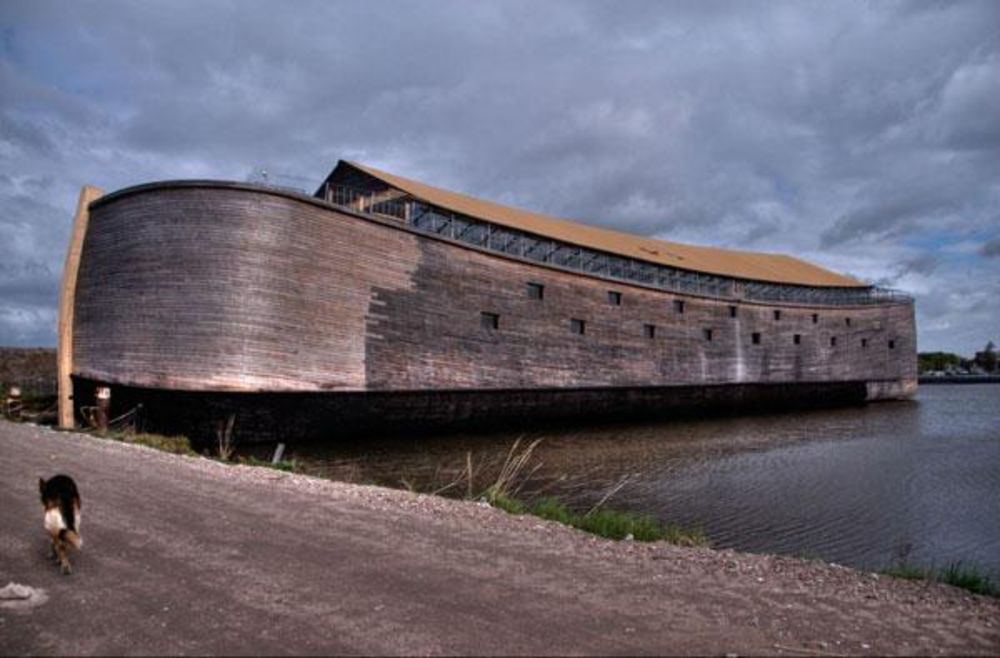 18. Xhibitionist
What's the point of owning a yacht if you can't show off to your other crazy rich friends? Of course, if you're throwing parties, you'll need more than one landing spot (obviously). The fact that the rest of the superyacht looks like a massive Lambo is just icing on the cake.