Cruising is a 100 billion dollar industry, and the fastest growing sector in travel. Ships are getting bigger and bolder and are heading to more exotic ports of call all over the globe. Over 23 million passengers are projected to take a cruise in 2015, and the majority will be pleased with their experience. However, there is an underbelly of the industry that you won't find highlighted on the glossy brochures or promotional websites. Not to dissuade you from ever setting sail, but consumers should be aware of some of the issues, concerns and quirks of cruising before deciding if that's the kind of vacation they want to sign up for. Avid cruisers are a passionate bunch, and we certainly hear it in our comments whenever we dare to bring up negative aspects of the industry. We're not anti-cruise, per se, and we welcome your opinions, counter-arguments and feedback. We just want to help you make an informed decision or avoid some potential snafus should you chose to embark on a vacation at sea. Here are 16 things cruise lines never tell you but we think you should know.
1. Balconies are Overrated
Balcony cabins often cost at least 25% more than inside cabins. It's an up-sell many die-hard cruisers swear by, but others feel is an unnecessary expense. Cruise lines try to persuade you on the fresh air, the view and the extra sliver of square footage, which certainly has some appeal. However, with all the on-board activities and ports of call to explore, consider how little time you will likely spend in your stateroom. If you do splurge on this, make sure your view isn't obstructed (for example, by the pool deck overhang or lifeboats) or you're not too exposed to other passengers to enjoy any privacy. You may also be downwind from a smoker which can make things unpleasant (some cruise lines prohibit balcony smoking, but it does happen).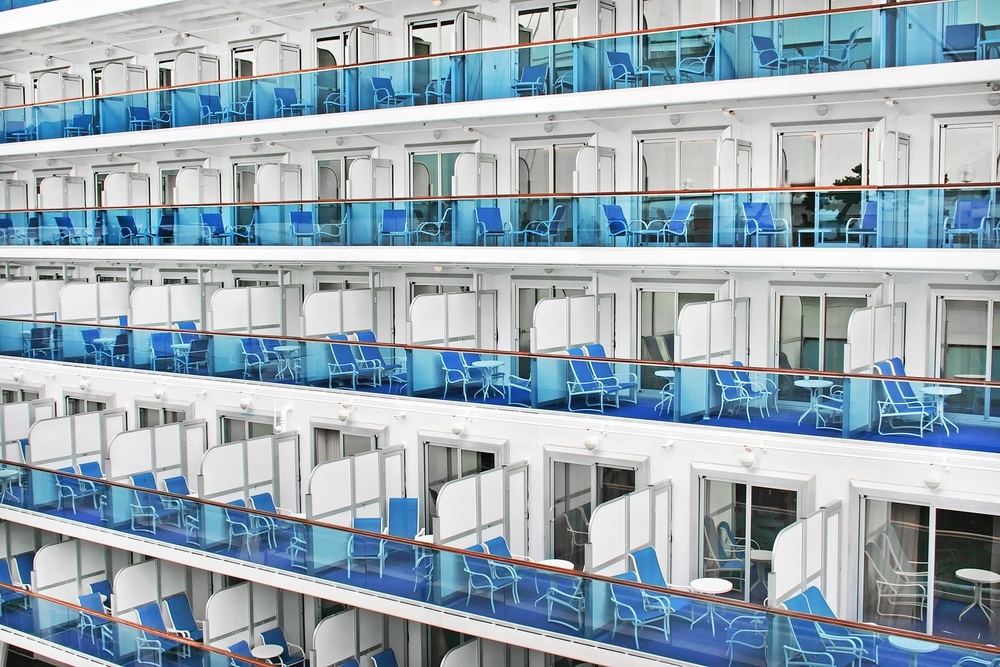 2. Cabin Quality Varies
Choosing a cabin can be a mindboggling endeavor, as a ship may have more than 30 different subcategories on offer over 9 or more decks. Many cruisers just go with whatever is allotted to them after they've selected a general "inside, outside, balcony or suite" option. However, it pays to do a little research to hone in on the best cabin available at your price-point and category. Be aware that sometimes "upgrades" aren't always what you want. Get stuck near an elevator, pool deck, promenade, dining room, dance floor, laundry room or the engines and you might be bothered by stomping feet, late-night revelers and mechanical noises. Cabins at the front and back of the ship usually have different layouts than the standard staterooms you might be expecting. If seasickness is a concern, you might prefer a lower mid-ship cabin. Check out websites like cruisedeckplans.com or work with a reputable cruise specialist to get the most convenience, comfort and amenity bang for your cruising bucks.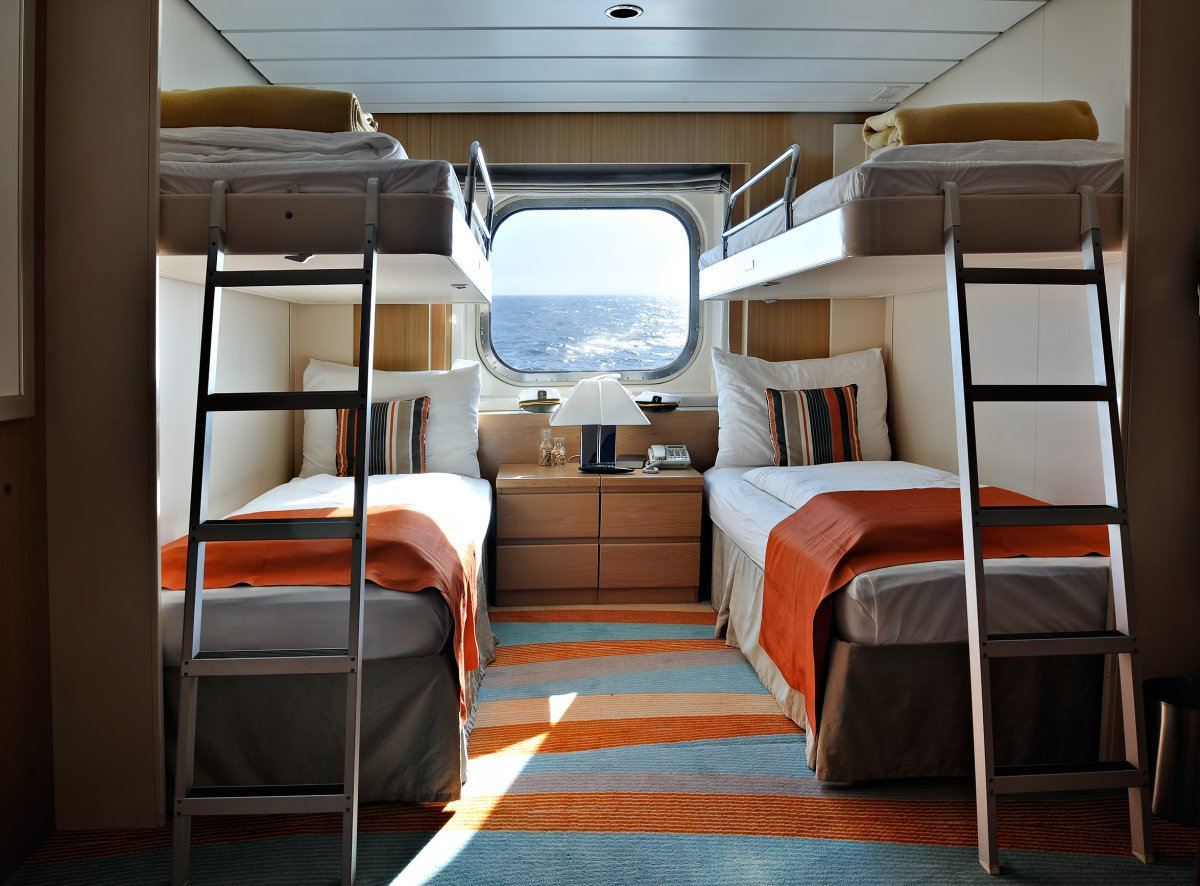 3. Shipboard Casinos Don't Play by the Rules
Casinos are huge profit centers for cruise lines, and odds are less in your favor than on land. These floating "entertainment centers" operate on international waters with no gaming commission or governmental agency overseeing the action. Insiders talk about tampered decks, rigged games and tighter-than-usual slots. Of course, some people win as that's the best way to lure others in. Shipboard casinos are pros at tempting novice gamblers to part with more cash than they intended to. Don't dabble if you're not prepared to lose. The house – or ship, in this case – always wins in the end.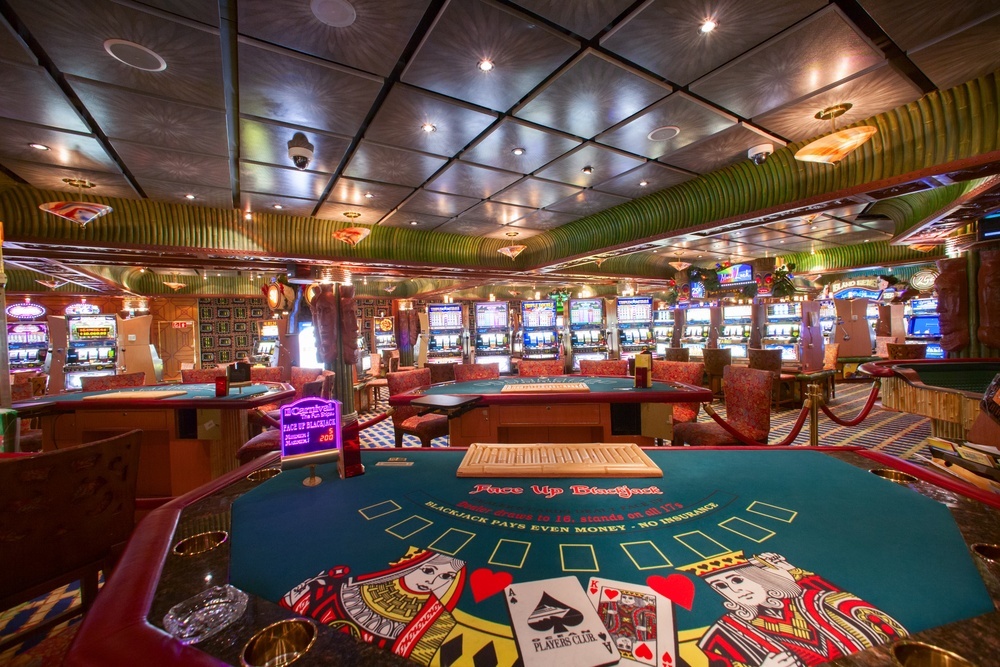 4. Careful or You Might Miss the Boat
It's written in the small print, but it bears emphasizing that you should take the embarkation time seriously. There is no clemency for passengers stuck in traffic, sidetracked by a flight delay or impacted by the weather. If you're not punctual, the ship sails without you. It's best to arrive a day before your cruise departs, so you don't have to worry about close calls or missing the boat. Mid-voyage, there are often a few tardy passengers who lose track of time at the souvenir shops or port-of-call bars, or don't leave sufficient time to get back from far-flung excursions. This dilly-dallying can have expensive consequences. Any travel to meet up with the ship at the next port is on your own dime (rightly so).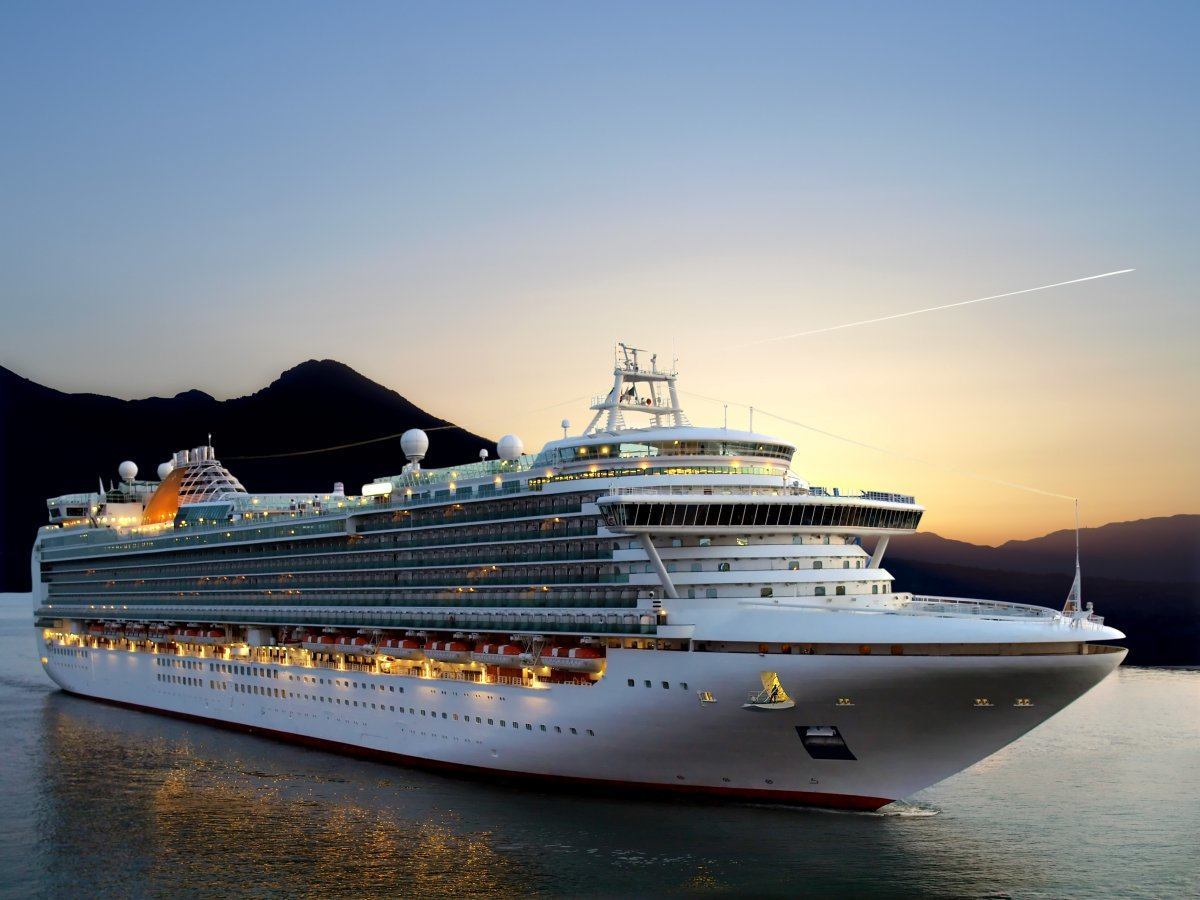 5. Cruise Ships Aren't Immune to Crime
Don't let your guard down or abandon your street smarts just because you're on a vacation at sea. With thousands of passengers and crew on board a ship, it's like a floating city, and with that comes a certain level of petty and not-so-petty crime. Theft, sexual assault, missing persons, murders, piracy, port robberies and the like can and do happen. Cruise lines don't like to talk about it, naturally, and only a few voluntarily release crime statistics. A recent Senate Commerce Committee report showed that only a tiny portion of alleged cruise crimes are publicly disclosed. Out of 959 crimes reported to the FBI since 2011, only 31 were revealed on a U.S. Coast Guard web site. Without accountability, its hard for consumers to ascertain a cruise line's safety record. This is not to fear-monger. Crime is more likely to occur on land than at sea. But having it occur on a ship presents some unique problems. If you are victimized on a cruise, you can't just call 911 and get the police involved. You'll be dealing with the ship's security officers who are on the cruise line's payroll and might not be so apt to rock the boat if crew are involved. On international waters, you're not protected by the same protocols or laws you might expect on land or back home. You may have to deal with a series of authorities at various ports of call along your voyage, none that are incentivized to get involved in an international incident. The FBI may be called for serious crimes involving Americans, but they often seem more interested in protecting the cruise lines' reputation than the investigation itself.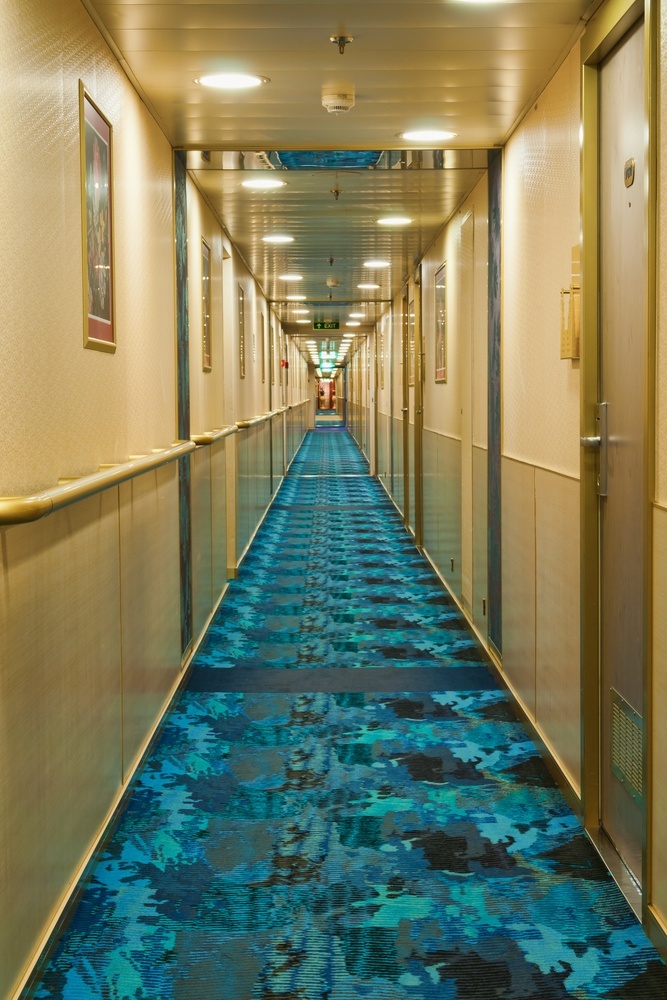 6. You Will Gain Weight
Despite your best efforts to eat sensibly and go easy on the edible indulgences, chances are you'll gain a few pounds whenever you cruise. Between the fruity drinks, all-you-can-eat buffets, five course dining room meals, self-serve ice cream machines and late-night munchies, even the most self-disciplined among us are bound to go overboard with excessive treats. Hey, why not? You only live once, and you might as well squeeze every drop of value out of your cruise. Just know that you will be squeezing into your clothing at the end of the week and it'll probably take you months to get back into your pre-cruise shape. The average person gains 5 to 10 pounds on a 7 day gluttonous cruise, despite all those walking tracks, yoga classes, gyms and salad bars.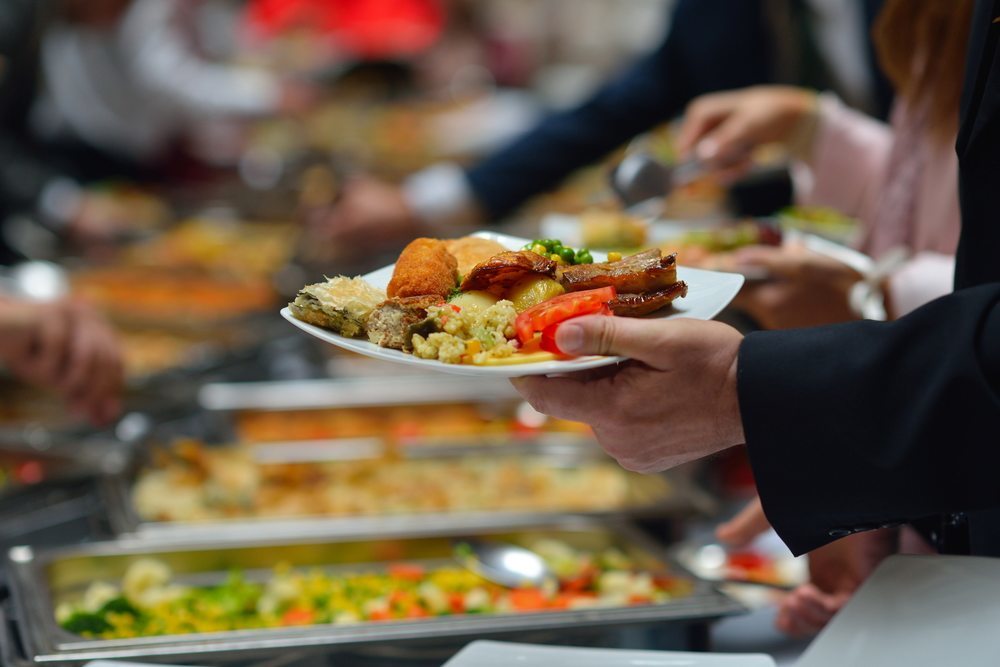 7. Cruise Ship Bathrooms Kind of Stink
The reality of most stateroom configurations is that the bathrooms rarely have a window or proper ventilation. The moisture and lack of air flow can make these tiny spaces dank and stinky, even before you add your own "contributions" to the mix. Granted, not all cruise cabins have this problem, but it is a common complaint. Bring some air freshener along to help mask the sewer-like odors that might plague you in a cruise commode.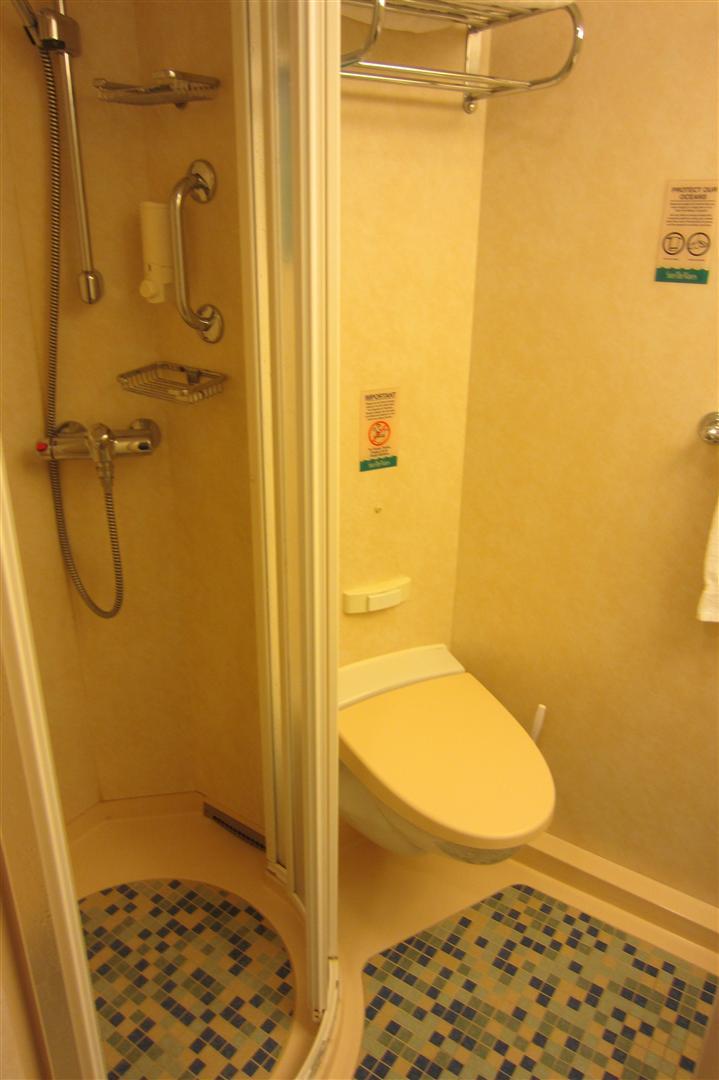 8. That Private Island Might Not Seem So Private
Some cruise lines in the Caribbean have private islands on their itineraries that sound like a secluded slice of paradise. Just know that when a ship of 3000+ passengers descends upon it, you won't be living out any Robinson Crusoe fantasies. You might not be the only ship docking there, so you may be sharing sand with thousands more. It'll be just as crowded and chaotic as any other beach resort catering to those kinds of numbers. We're not saying you won't have fun, but if you thought a private island might offer a little peace, quiet and exclusivity, think again.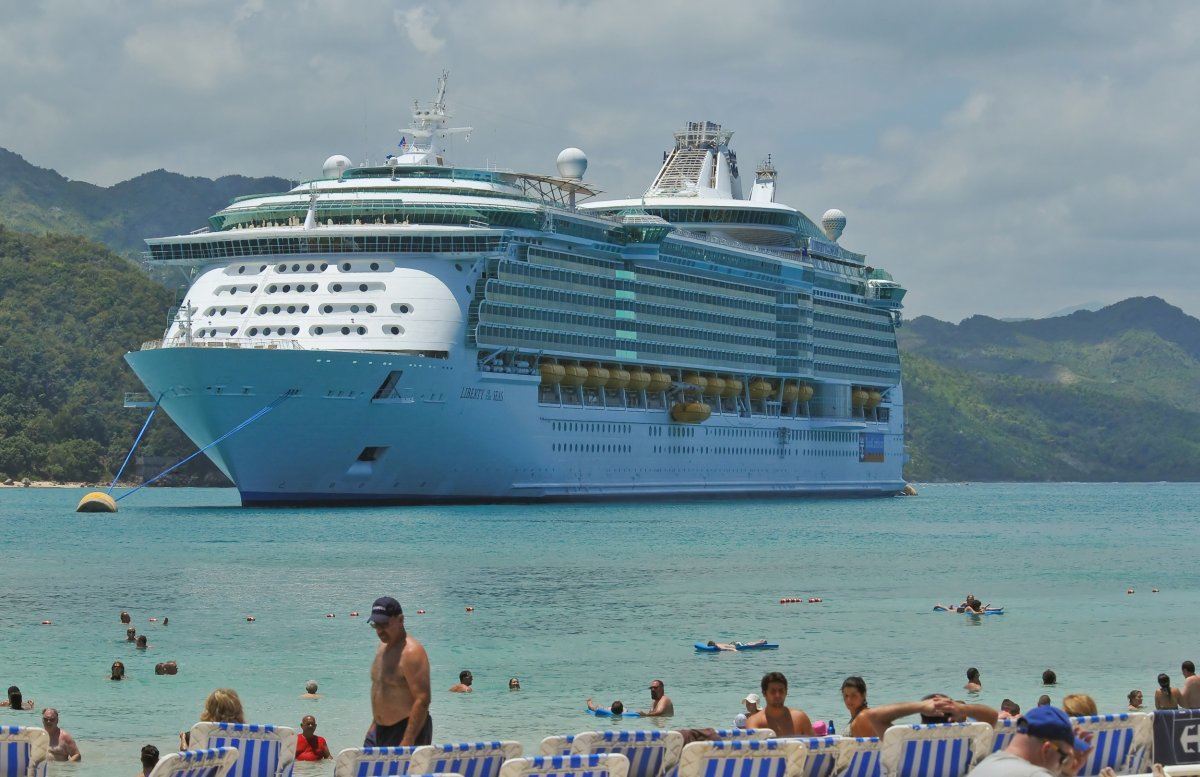 9. Self-Arranged Excursions are Often Better/Cheaper than the Ship-Sponsored Tours
Cruise lines always try to sell you on their own packaged shore excursions. They emphasize that they're the only ones to guarantee the ship won't leave without you should some unforeseen delay occur. However, these are considerably overpriced compared to similar tours you could easily arrange on your own without the cruise line mark-up. These expensive ship-sponsored tours usually involve crowded motor coaches with flocks of cruisers following a tour guide's flag around a set itinerary like sheep. Often, factory gift shops and tourist-trough restaurants are on the agenda. With a self-arranged tour, you have more freedom and flexibility to design the more intimate, authentic, self-paced experience you want. Most local tour operators are professional and want to treat you right lest a bad online review impact their business. With a little internet ingenuity, you can arrange a local tour before you arrive, or you can find many enterprising guides at the port as soon as you descend the gangway. You can also buddy up with fellow cruisers to share the cost of a taxi van tour for the day. Just get an early start and make sure you head back to port well before the ship sails off into the horizon.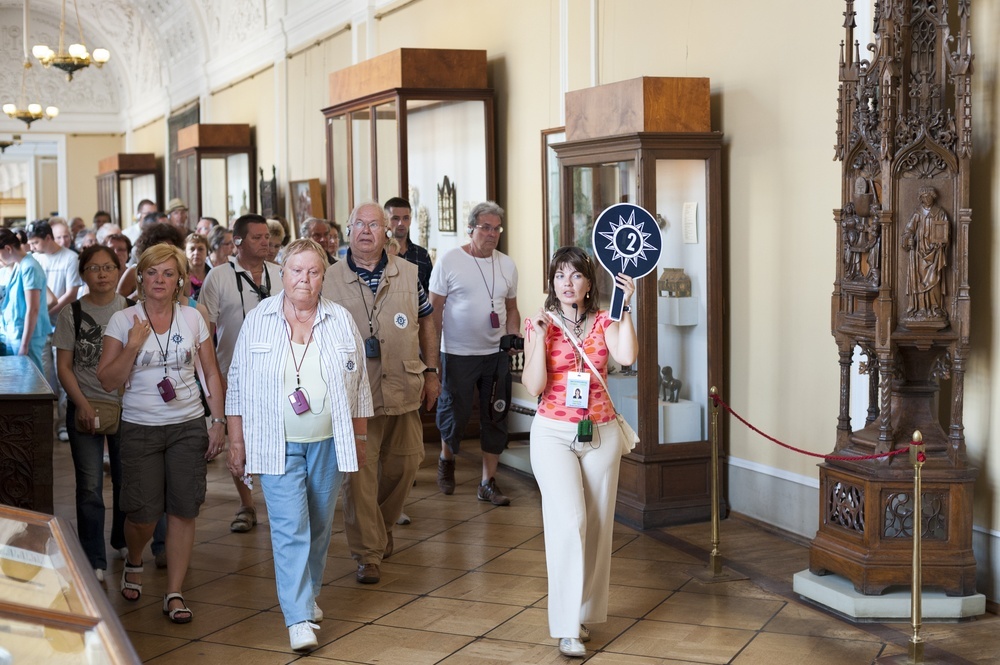 10. The Environmental Impact of the Cruise Industry is Alarming
Despite how the cruise pundits like to spin things, you can't deny there are environmental costs to this controversial industry. The 16 major cruise lines generated over 1 billion gallons of sewage in 2014, much of it raw or poorly treated. One cruise ship can produce 13 million cars worth of CO2 in one day. Sewage, grey water, oily bilge water and air emissions are a concern both while at sea and docked in port. Lax laws and regulations mean ships can dump sewage into international waters three miles offshore from the hot spots they promote as vacation destinations. These behemoth vessels often overwhelm small ports and undermine the very natural beauty and culture they're trying to sell. There are some signs of improvement, as newer energy-efficient ships boast better waste-treatment technology. But 40% of the fleet plying the waters today are older vessels with 35 year old waste-treatment systems. There's little transparency provided by various cruise lines on this issue, which just stirs up these murky waters. If you're at all concerned about responsible travel and the ocean environment, you might want to think twice about cruising.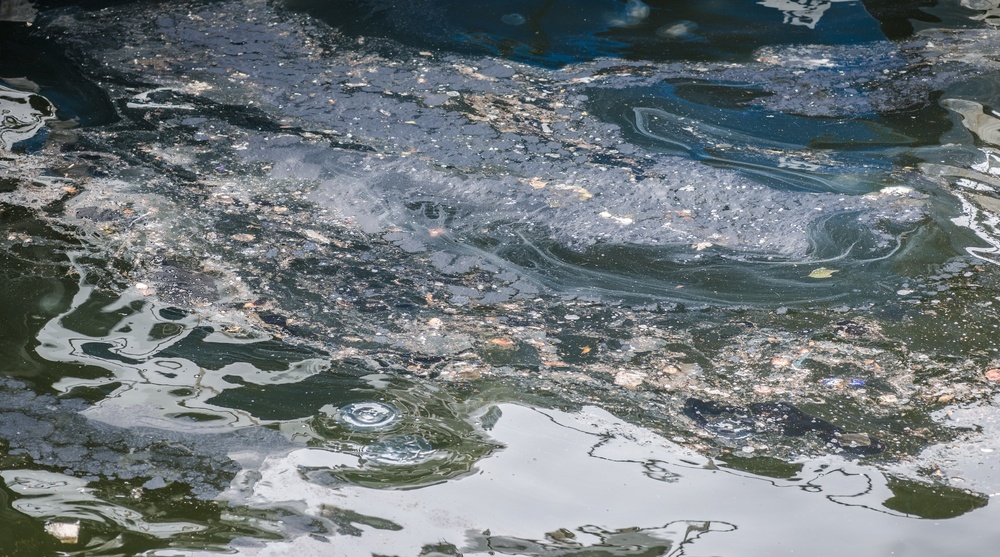 11. You Might Skip that Port
Have your heart set on a particular destination? It doesn't happen often, but cruise ships sometimes have to change their itineraries on the fly. It's usually due to inclement weather, mechanical difficulties, political instability or other issues that impact safety, so we don't blame the cruise lines for this one. Just be aware that there will be no compensation or recourse for this change in plans. You'll likely spend a free day at sea instead of exploring an alternate port of call.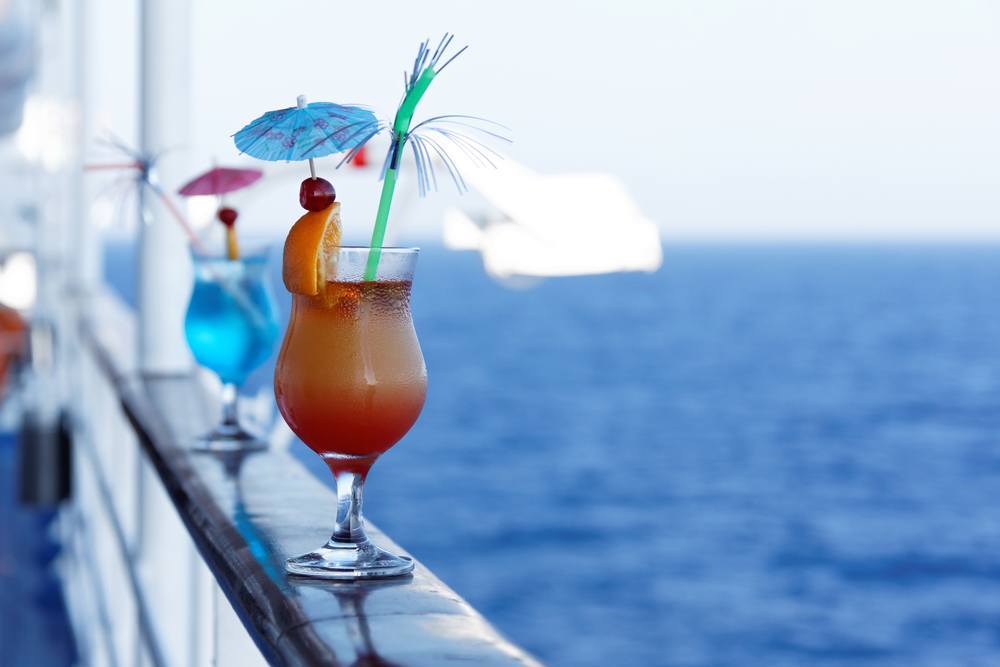 12. Crew Are Somewhat Exploited
Cruise ship waiters, cabin stewards, deck hands, engine wipers and other crew members are some of the hardest working people around. About 3/4 of a typical cruise ship's staff are from developing countries. They may earn as little as $500 – $1000 per month for 10 to 14 hour days on year-long stretches. The cruise lines defend this practice, claiming that with free room and board this is more than they could hope to earn back home. But the workers live in relatively squalid conditions below deck, and are locked into contracts where they have minimal time off and never see their families. Some have to pay back a "crewing agent" who signed them up for the job, so they don't even begin to save money until well into their stint. It reeks of indentured servitude. Most ships are registered in offshore jurisdictions, so are not subjected to minimum wage laws, labor standards, corporate taxes or environmental regulations. The good news is the Maritime Labor Convention has started to enforce better minimum standards for cruise ship workers, so hopefully things will improve. However, even with this convention, these diligent workers aren't getting their fair share of the cruise lines' profits. We believe they deserve a better living wage for their labor. Until that is an enforced reality, please don't skimp out on the tipping suggestion the cruise lines propose. These workers rely on this "bonus money" to top things up, and anyone who sees how hard they work should compensate them generously.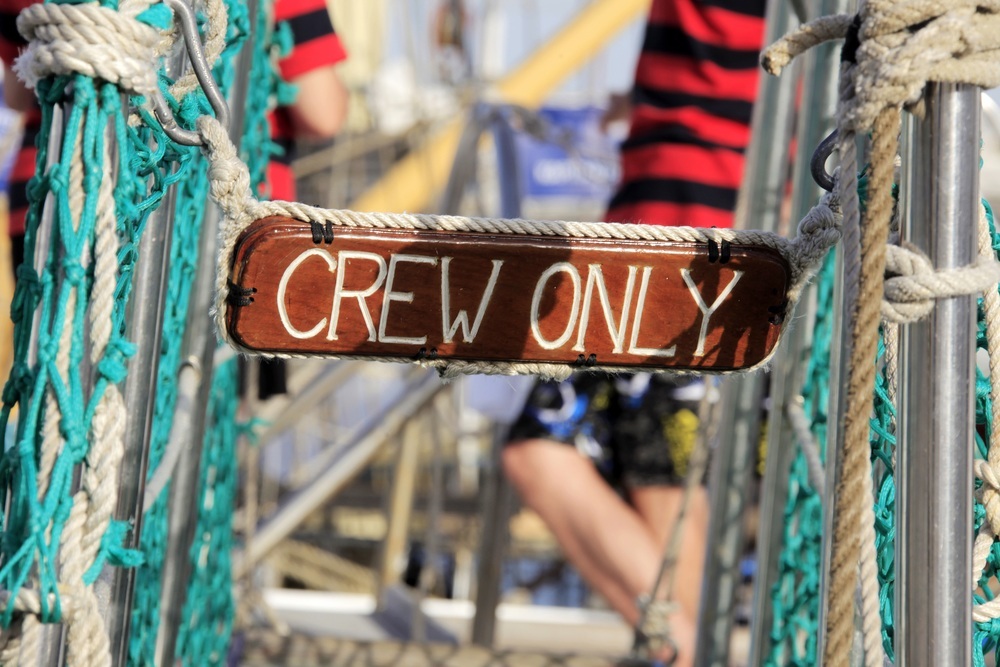 13. Don't Expect to Get a Seat by the Pool
These coveted deck chairs are often snapped up by early-birds who stake out their territory before you've even thought about having your morning cup of joe. You're not allowed to save a chair with a towel for later use, but it's kind of awkward to move a stranger's belongings to claim an otherwise vacant seat. Then again, maybe you shouldn't strive to be poolside anyway. Cruise ship pools and hot tubs are like a vat of "people soup", small and crowded sloshing waterholes with wall-to-wall bodies of splashing kids and hungover adults. You might prefer to seek out a quiet deck far away from the fray, or opt for one of those adults-only sanctuaries that are popping on many cruise lines.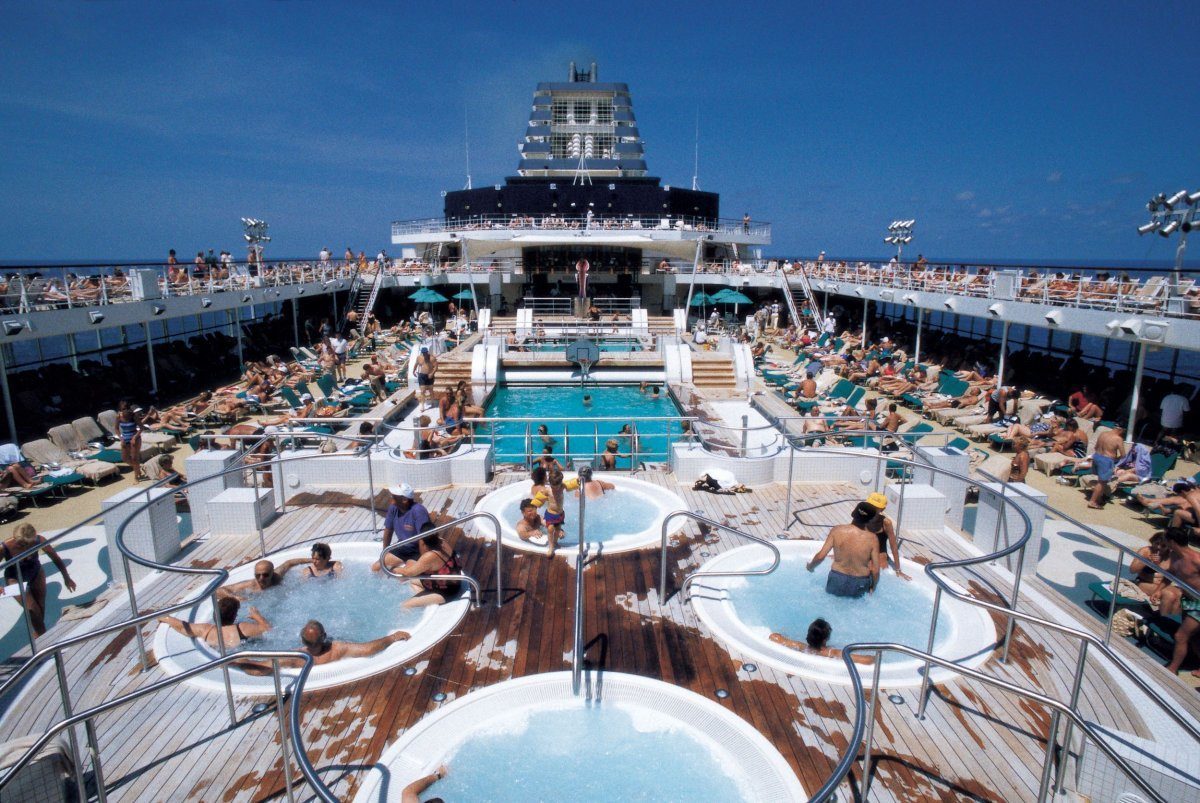 14. Sickness Can Spread Like Wildfire on a Ship
Cruise-enthusiasts are always quick to whitewash the issue of on board epidemics, but there's a reason why cruise ships are called "floating Petri dishes". It's not that communicable illnesses don't plague other places. Hospitals, schools and the like have outbreaks of norovirus and gastro too. But when you're trapped on a ship in the middle of the rocking ocean, there's nowhere to go. You don't have any control over the hygiene practices of your fellow passengers, crew and kitchen staff. You don't know if the last person to touch that stair railing, door knob, elevator button, faucet or fork washed their hands or not. If a few people contract a bug, it can quickly lead to a boatload of trouble. For example, the Royal Caribbean Explorer of the Seas reported over 700 cases of sick people on an ill-fated cruise back in 2014, and the infirmary couldn't contain it. Passengers were vomiting into bucket and bags, toilets couldn't handle the diarrhea output, shows were canceled due to ill performers, and hardly anyone was eating all that food. Granted, this was an extreme case, but nightmares like this aren't that unheard of (already nine outbreaks have been reported on various cruise lines in 2015, and the year is not even half over). Silver lining, this was one cruise where many passengers didn't gain weight!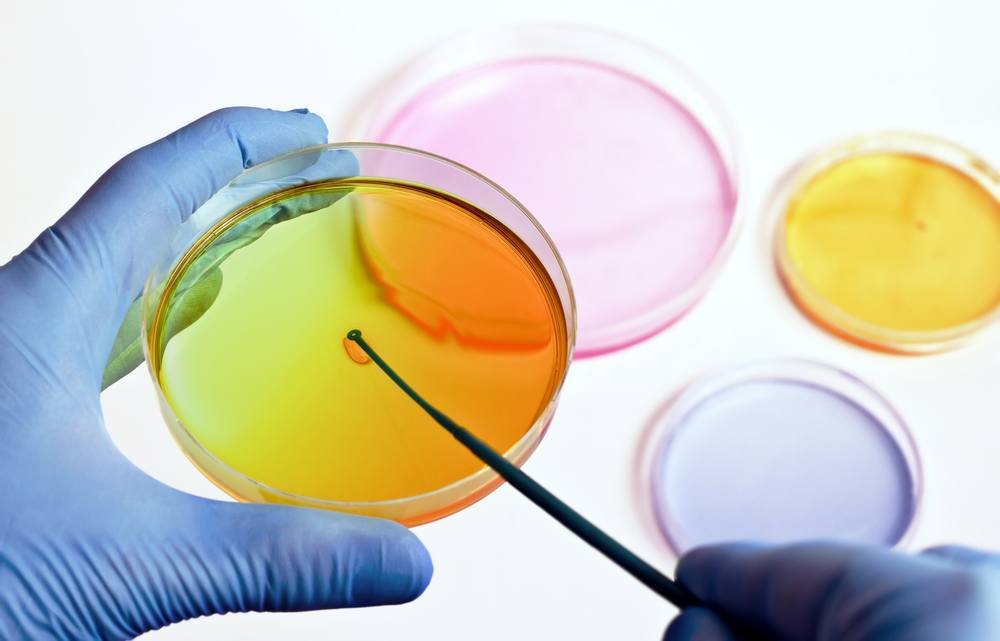 15. People Do Go Overboard
Don't worry, falling off a cruise ship is a rare occurrence, but it does happen. It's often the result of an alcoholic mishap, a suicidal impulse or some some balcony climbing shenanigan gone wrong. Not all are fatal. One rescue happened after 18 hours in the water, but, not surprisingly, most of these situations do not have happy endings. There have been almost 90 known incidents since 2000 (Carnival alone has had 33!), statistically more common with men, averaging 41 years old, from California and Florida and on the last night of the cruise. For obvious reasons, this is one of the things cruise lines never tell you in their marketing material.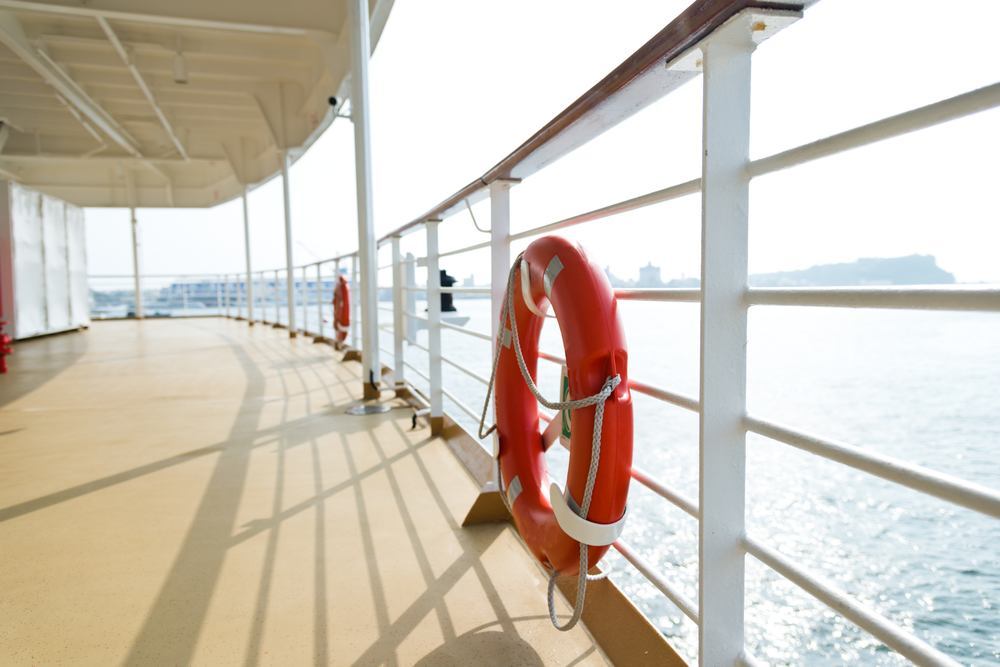 16. You'll Spend More than you Planned
You may think you've paid for the majority of your cruise expenses upfront, but the truth is there is a lot of nickel and diming on a ship. Don't consider a cruise to be an all-inclusive getaway. À la carte cocktails, wine, photographers, cappuccinos, sodas, specialty restaurants, on board jewelry shops, art auctions, spa treatments, casino trips, shore excursions etc… can add up on you. It can be hard to keep tabs on your spending when you defer payment to the end of the cruise. There seem to be a lot of high pressure sales tactics at every turn, and you don't want to miss out on all those duty-free deals, do you? You can't blame the cruise lines for wanting to make a profit off you, of course. That's their business and they're pros at what they do. Generally, cruises can be great value vacations if you're disciplined enough to stick to the included offerings. If you choose to splurge on extras, just brace yourself for some sticker shock when the final tally comes through.