Norovirus, an extremely common and highly contagious virus that causes gastroenteritis, has become a significant concern for cruisers over the past decade because of the nature of the illness, which spreads rapidly when persons occupy close quarters, exactly what occurs aboard a cruise ship. Data, collected over the last five years (2011-2015) from CruiseJunkie.com reveals which cruise lines have had the highest number of Norovirus/gastrointestinal outbreaks. You'll soon realize that the size of the company's fleet, as well as the size of the cruise ships themselves have little correlation with which cruise line is most plagued with this scourge.
10. Oceania Cruises
The Miami-based shipping company operates five premium cruise ships which sail internationally, even offering an "Around the World in 180 Days" expedition. Popular Oceania Cruise destinations include the South Pacific and Mediterranean regions. Over the last five years only 4 reported cases of illness have been recorded aboard the ships in the Oceania fleet, with approximately 300 passengers infected with some form of gastrointestinal/Norovirus sickness. No outbreaks were recorded in 2013 or 2014.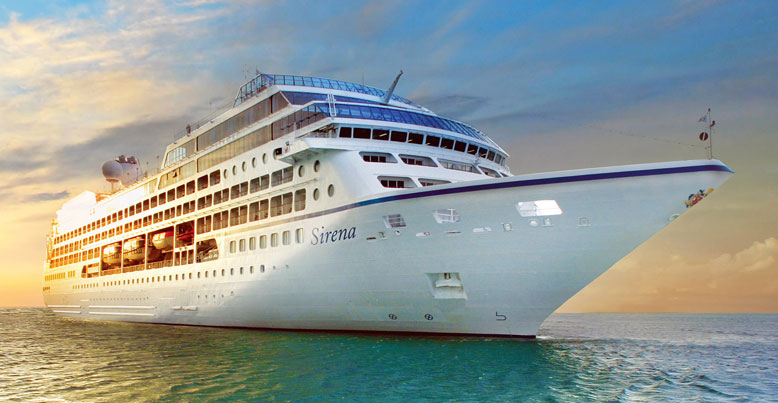 9. Cunard Line
Cunard Line boasts three luxury cruise liners in its fleet including the Queen Mary 2, Queen Elizabeth and the Queen Victoria. The company's transatlantic voyage is a popular choice among cruisers. Since 2011, only 4 cases of gastrointestinal illness have been reported aboard Cunard's ships and an estimated 400 passengers were affected by an outbreak. Cunard reported one outbreak per year from 2011-2014, but there weren't any waves of illness recorded in 2015.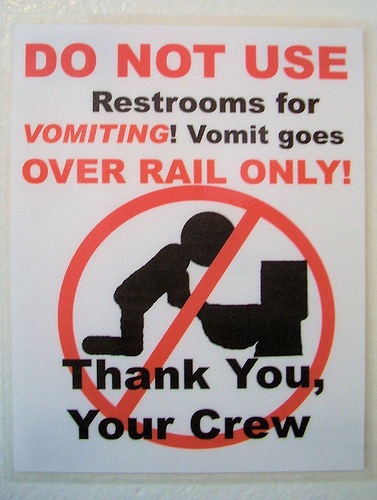 8. Carnival Cruises
Not only is Carnival one of the most popular cruise lines in the world, it is in fact the largest, based on passengers carried annually, annual revenue and total number of ships in fleet. The 24 ship fleet based in Doral, Florida, operates the majority of cruises in the Mexico/Caribbean region. Surprisingly, over the last five years, Carnival has only reported five cases of a gastrointestinal outbreak, an estimated 500 passengers were infected over time. This is especially remarkable because the average Carnival cruise liner can accommodate up to 3,000 passengers. There were no outbreaks recorded for 2014 or 2015.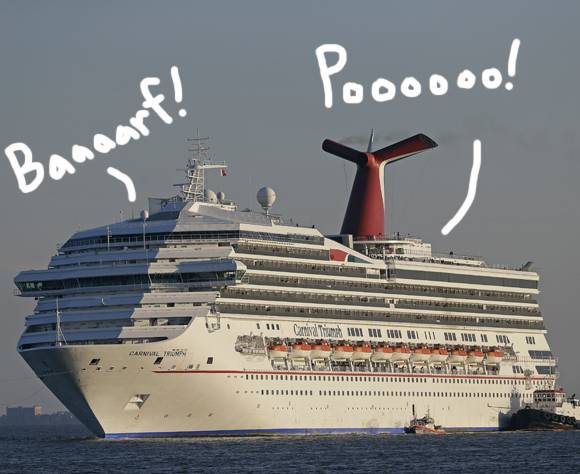 7. P&O Cruises Australia
P&O Cruises is a British-American owned cruise line with corporate headquarters at Carnival House in Southampton, England. P&O currently operates five cruise liners that sail from various ports in Australia and New Zealand. Since 2011, only 6 gastrointestinal outbreaks have occurred on board liners in the P&O fleet and approximately 650 passengers fell violently ill.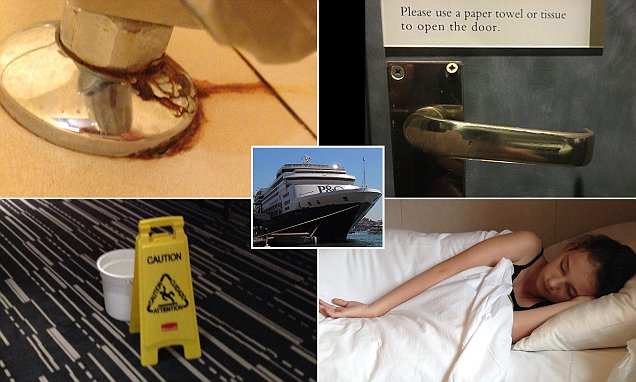 6. Holland America Cruise Lines
The British-American owned cruise line based out of Seattle currently has 15 ships in operation, with five different classes of ship: the smaller and older S class vessels; the mid range R class; the Vista class; the newest and largest Signature class and the small 793-passenger Prinsendam. Popular Holland America itineraries include port calls throughout Europe, the South Pacific and the Caribbean. HA Cruises was one of the the first companies to offer Alaska cruises and it still remains dominant in that region today. Over the last five years HA has reported 15 cases of a gastrointestinal/Norovirus outbreak throughout their fleet with over 1,100 passengers became ill.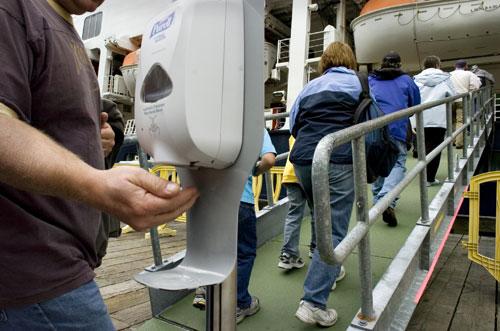 5. Fred Olsen Cruises
The Norwegian-owned shipping line currently boasts four cruise ships in its fleet. For most of the year the liners are based and depart from ports throughout Britain including Southampton, Dover, Liverpool, Portsmouth, Glasgow and Newcastle. Itineraries range from popular areas, such as the Mediterranean, Canaries, Baltic, Norway and the Caribbean. Eight gastrointestinal illness outbreaks occurred among the fleet over the past five years and approximately 1,400 cruisers were infected.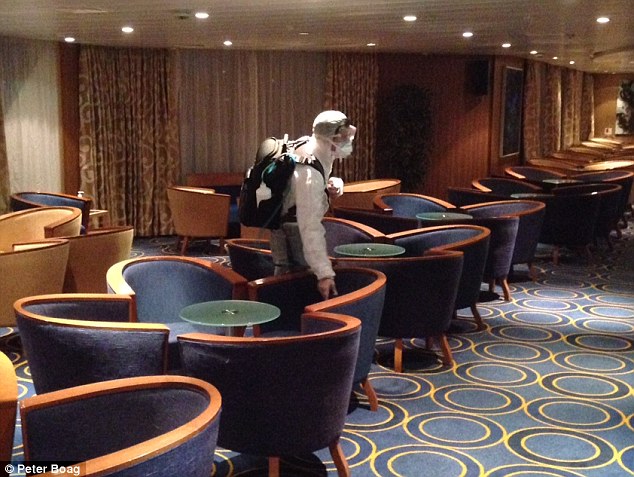 4. Norwegian Cruises
Norwegian Cruise Line, headquartered in Miami and incorporated in Bermuda, controls approximately 8% of the worldwide share of the cruise market, as of 2015. Norwegian currently operates 14 ships spanning eight different classes. Norwegian's fleet operates internationally, with itineraries ranging anywhere from one to 42 days. The cruise line's most popular routes include Hawaii, Alaska and the Caribbean. Only 4 gastrointestinal/Norovirus outbreaks occurred over the last five years among the Norwegian fleet, yet 2,000 passengers were infected. During one cruise in 2012, from New York to the Bahamas, nearly 1,000 passengers became violently ill with GI related symptoms.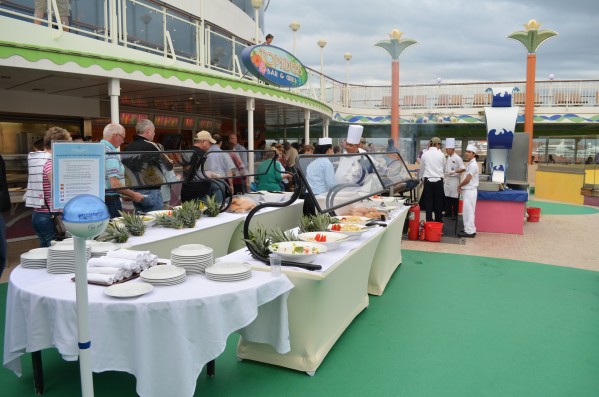 3. Celebrity Cruises
Celebrity Cruises was founded nearly 30 years ago by the Greece-based Chandris Group. The signature "Χ" displayed on the funnel of Celebrity ships is the Greek letter chi, for their parent company. Today, Celebrity Cruises operate under Royal Caribbean International. There are ten cruise liners in the Celebrity fleet and since 2011, 16 cases of a GI/Norovirus outbreak were recorded aboard their ships and over 2,300 passengers became severely ill. In 2013 alone, seven outbreaks were recorded and over 1,000 of Celebrity's cruisers were affected.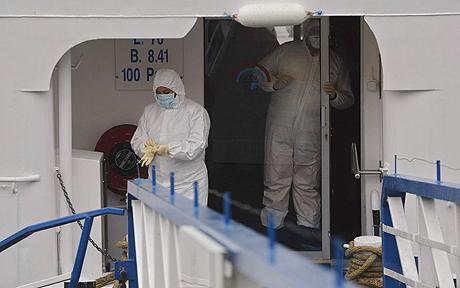 2. Royal Caribbean International
RCI currently operates its 23 ships out of Miami and as of October 2015, the company controlled 17% of the cruise market worldwide. RCI operates the second largest fleet behind Carnival, although three ships are reported to be on order for Spring 2016. Gastrointestinal illness outbreaks have been fairly prevalent with 16 reported cases over a span of five years and nearly 4,000 passengers falling ill. The worst year for RCI was 2012, in which seven outbreaks occurred and over 2,500 cruisers became infected by some sort of severe stomach bug.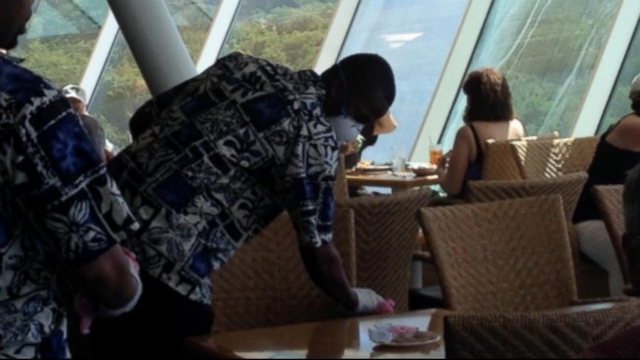 1. Princess Cruises
Princess Cruises operates out of Santa Clarita, California and falls under the umbrella of the Carnival Corporation. The company was made famous by The Love Boat TV series, in which its ship Pacific Princess was featured. Eighteen ships currently make up Princess' fleet with popular destinations like the Panama Canal, the California coastline and the Hawaiian Islands. Since 2011, Princess had recorded 27 outbreaks of a gastrointestinal illness aboard their ships, with over 5,200 passengers becoming ill. The worst year for Princess was 2012, when ten GI outbreaks were documented, infecting nearly 2,000 cruisers.