If you're on the fence about booking a Barbados vacation because you've heard it's plagued by sargassum seaweed, here's proof that it's not. It's true, the past few months have been unpleasant for tourists and residents from Texas to Tobago, as the region has been hit by a massive algae bloom. Piles of brown, smelly seaweed have accumulated over some beaches 5 to 10 feet high. Normally, sargassum undergoes seasonal cycles of growth and decay that are vital to the local ecosystem, but this year's has been a doozy. Most scientists believe climate change and water pollution are factors in the rise of this natural phenomenon. The summer was a challenging one for Barbados tourism, but there's absolutely no need to avoid the island. There are countless beaches that are completely free and clear of it, you'll have no trouble filling a holiday with a variety of idyllic shorelines.
I traversed the coast of Barbados from the northwest to the southeast yesterday to document the current state of its prized beaches. I was pleasantly surprised to find the vast majority of them to be pristine, as in no trace of the stinky stuff whatsoever. These are my amateur snapshots with an average camera on a random Tuesday, no special filters or Photoshop enhancements, just to provide evidence that Barbados is as stunning as ever. Sargassum is a complex issue that the region has to confront, but these photos will let you know that the island is still a desirable destination for beach lovers and water sports enthusiasts to embrace and enjoy.
1. Six Men's Bay
I started my journey near Six Men's Bay in the northwest of the island, in front of the understated boutique hotel of Little Good Harbour and its celebrated restaurant, The Fish Pot. They're just gearing up for the coming tourist season, but the beach out front is as crystal clear as it gets right now.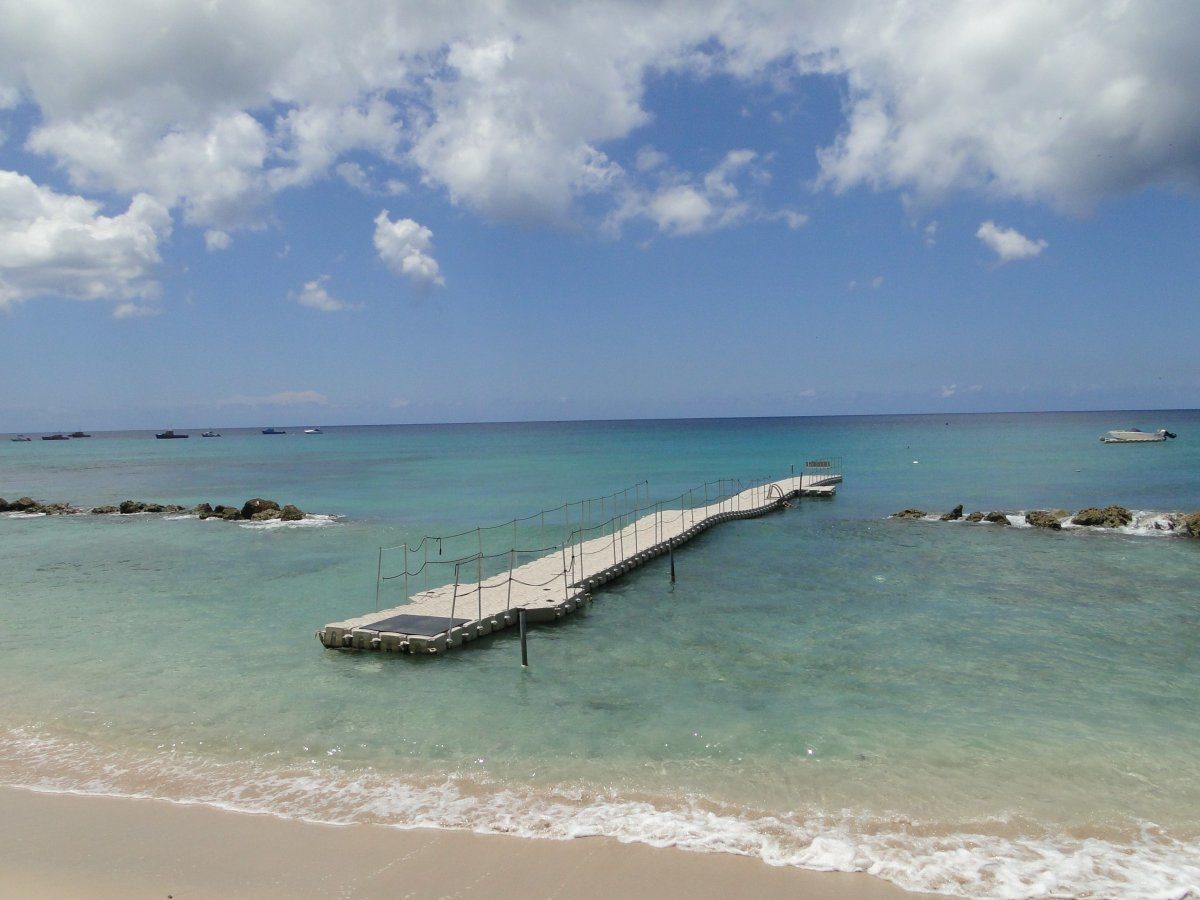 2. Port St. Charles
The yacht club bar/restaurant/pool opens for the season on October 1, but I snapped a pic from the man-made island just to show that there's not a trace of seaweed in the water or on the beach. The photo doesn't do that Caribbean turquoise hue justice. You gotta see it to believe it.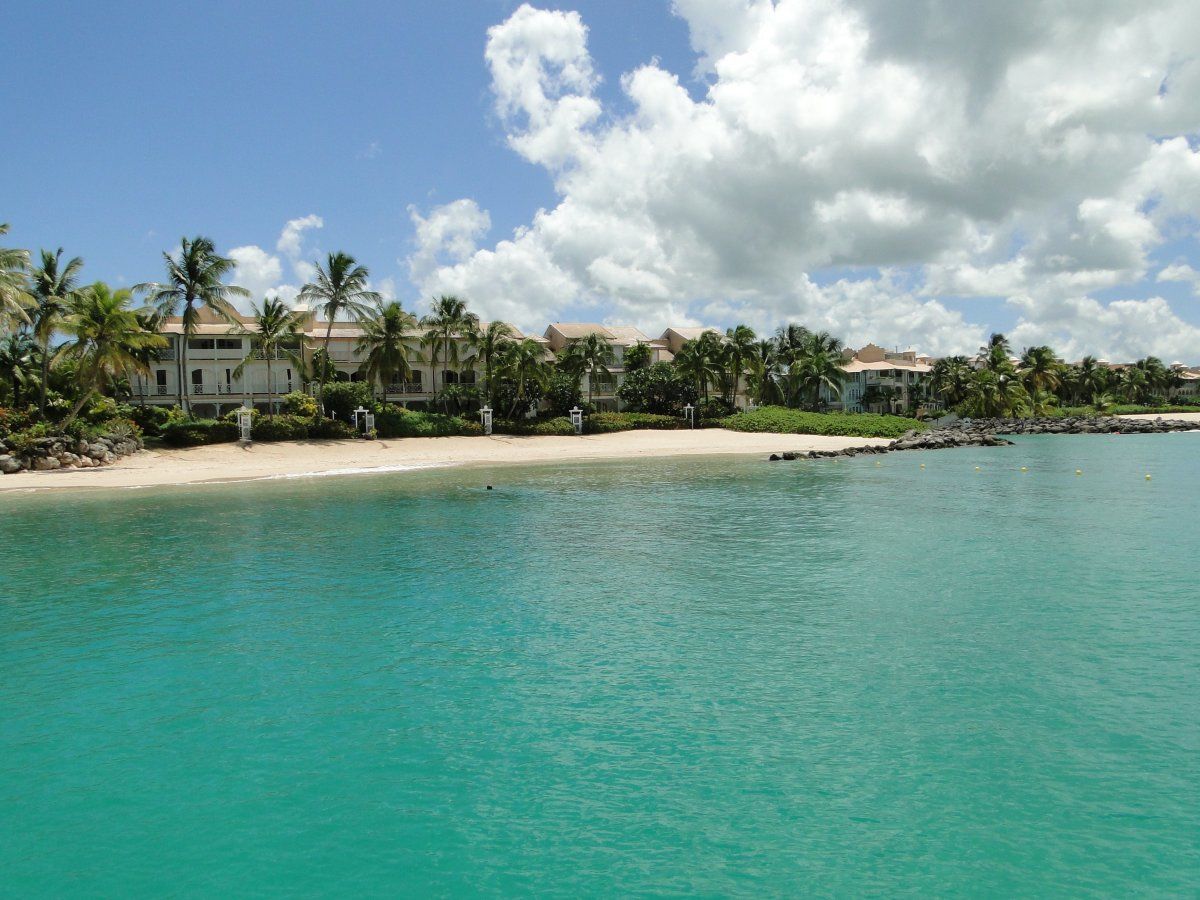 3. Heywoods Beach
Just down the coast by the all-inclusive Almond Beach Resort, Heywoods Beach is a shady seaweed-free haven for beach loungers to bask away the day.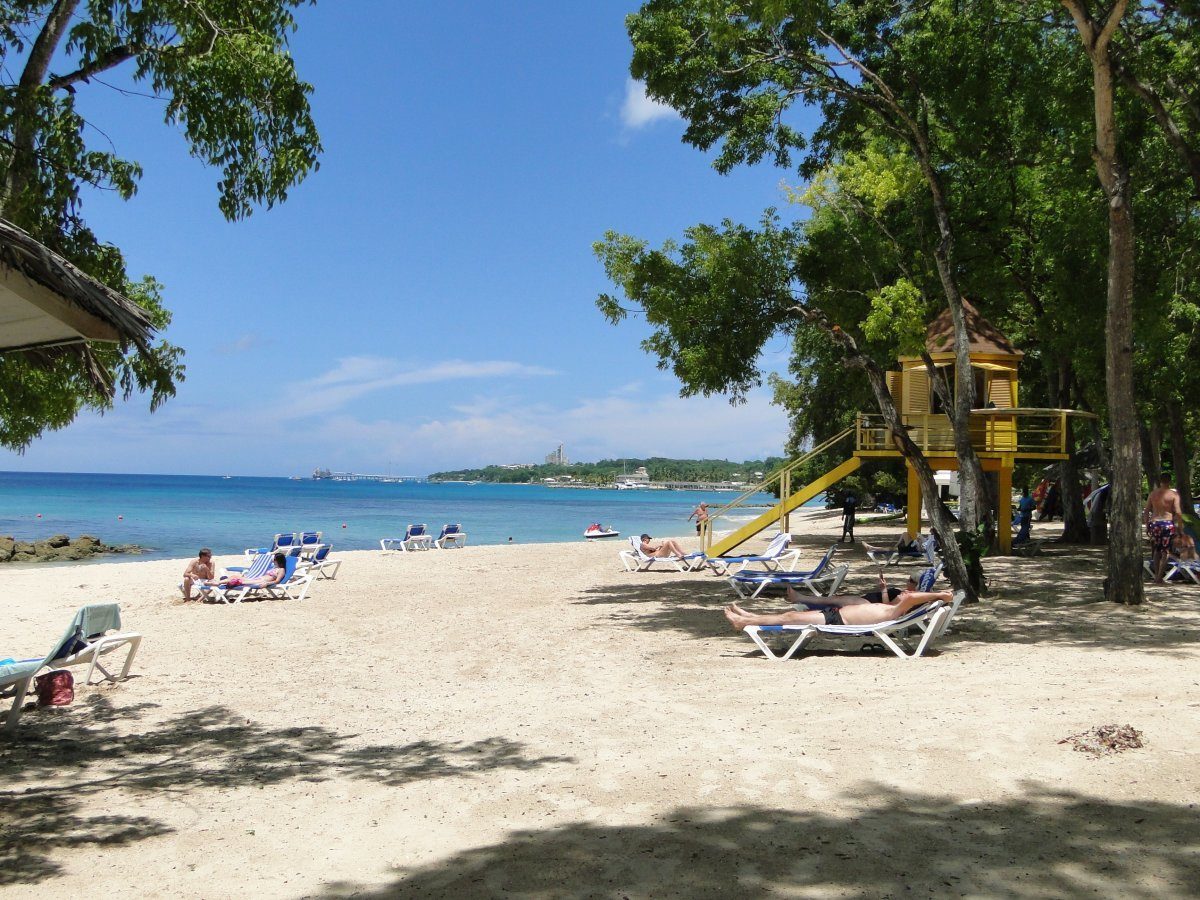 4. Mullins Beach
The sand and water along this popular stretch in front of Mullins Beach Bar is impeccable. Just grab a rum punch and you won't even be able to pronounce the word sargassum.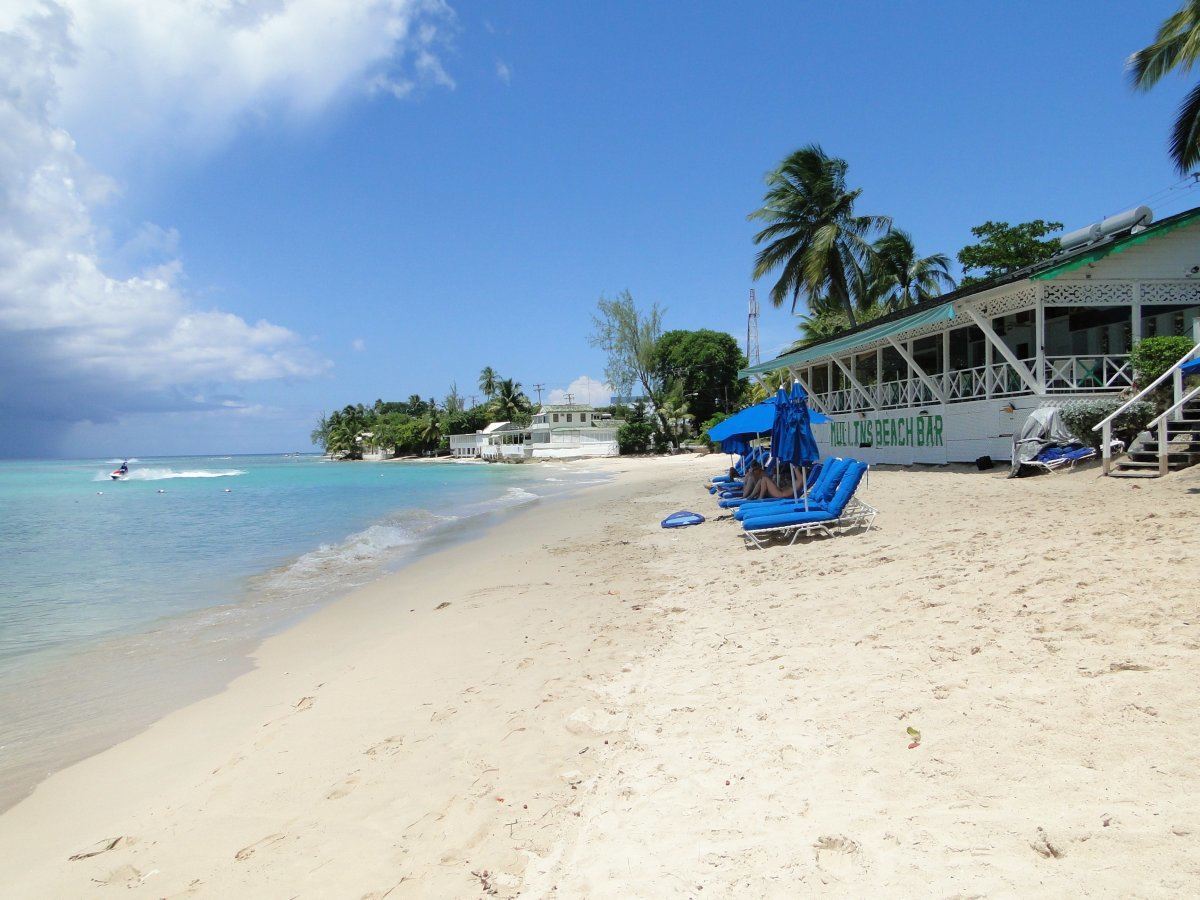 No seaweed at all. Nothing but footprints on the sand.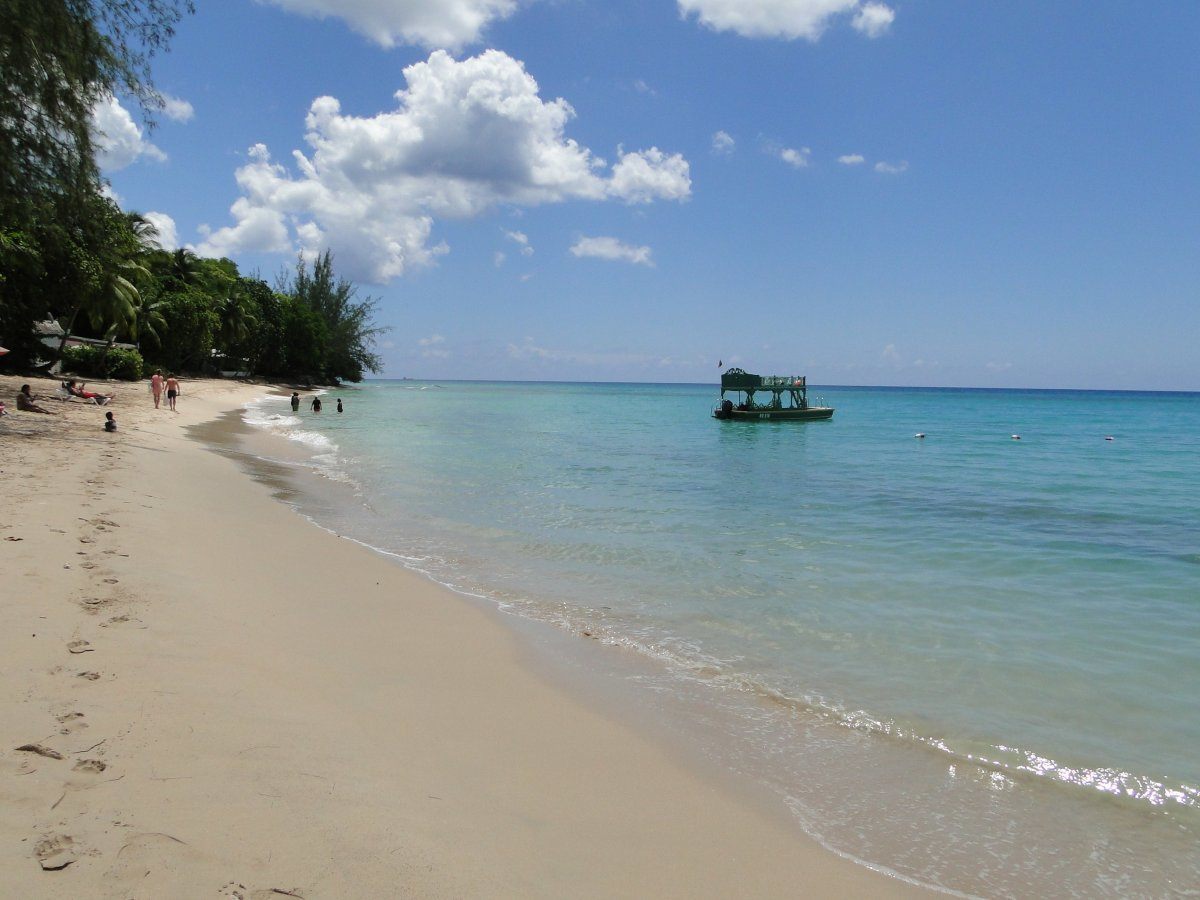 5. Alleyne's Bay
Carrying on down the coast, here's a shot taken just outside Ju Ju's Beach Bar, between the Lone Star and Fairmont Royal Pavilion hotels. Seaweed? What seaweed? Sadly, I was on a mission and didn't have time to stop for one of those delicious Ju Ju burgers.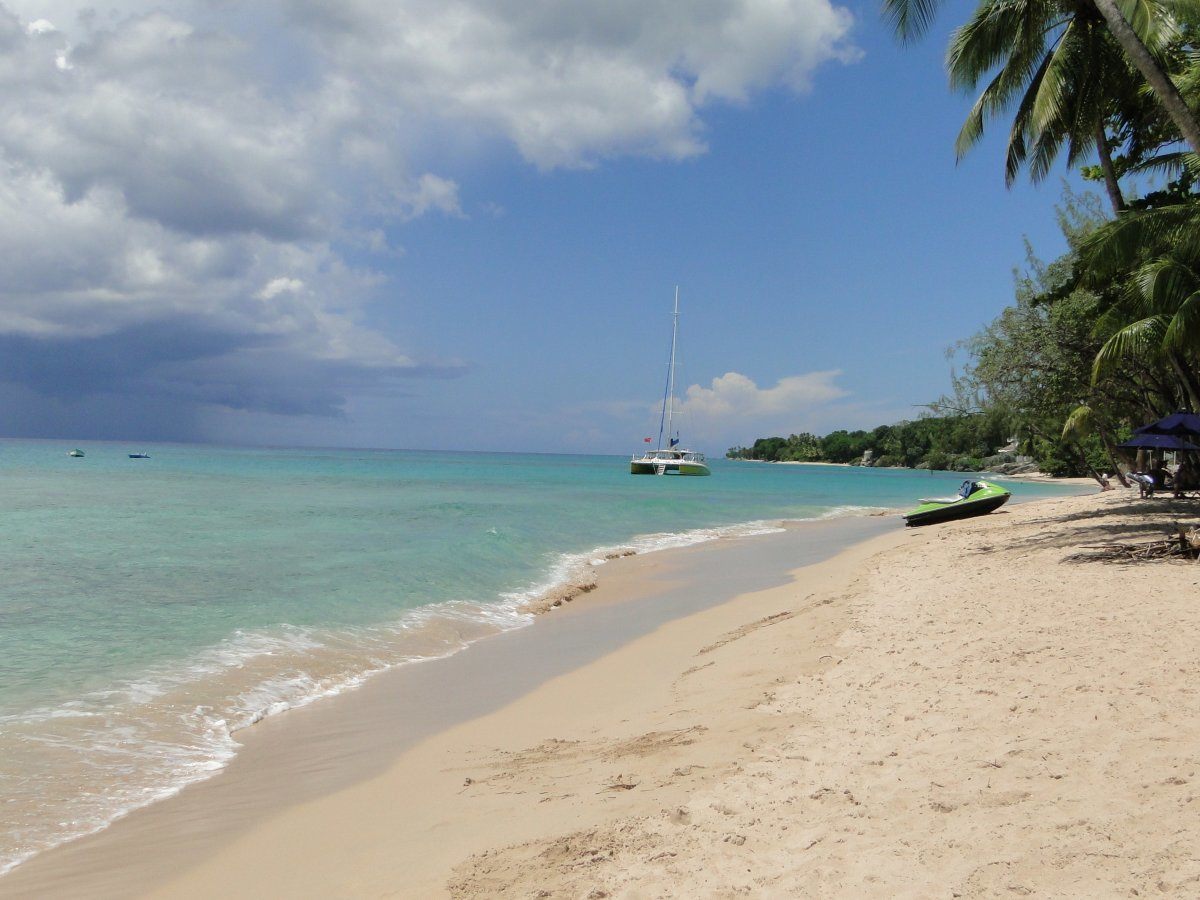 6. Folkestone Marine Park
All clear at this snorkeler's haven just north of Holetown. A scuba diving boat was just returning from a trip to the nearby shipwreck, and visibility was apparently "awesome". Sargassum, schmargassum.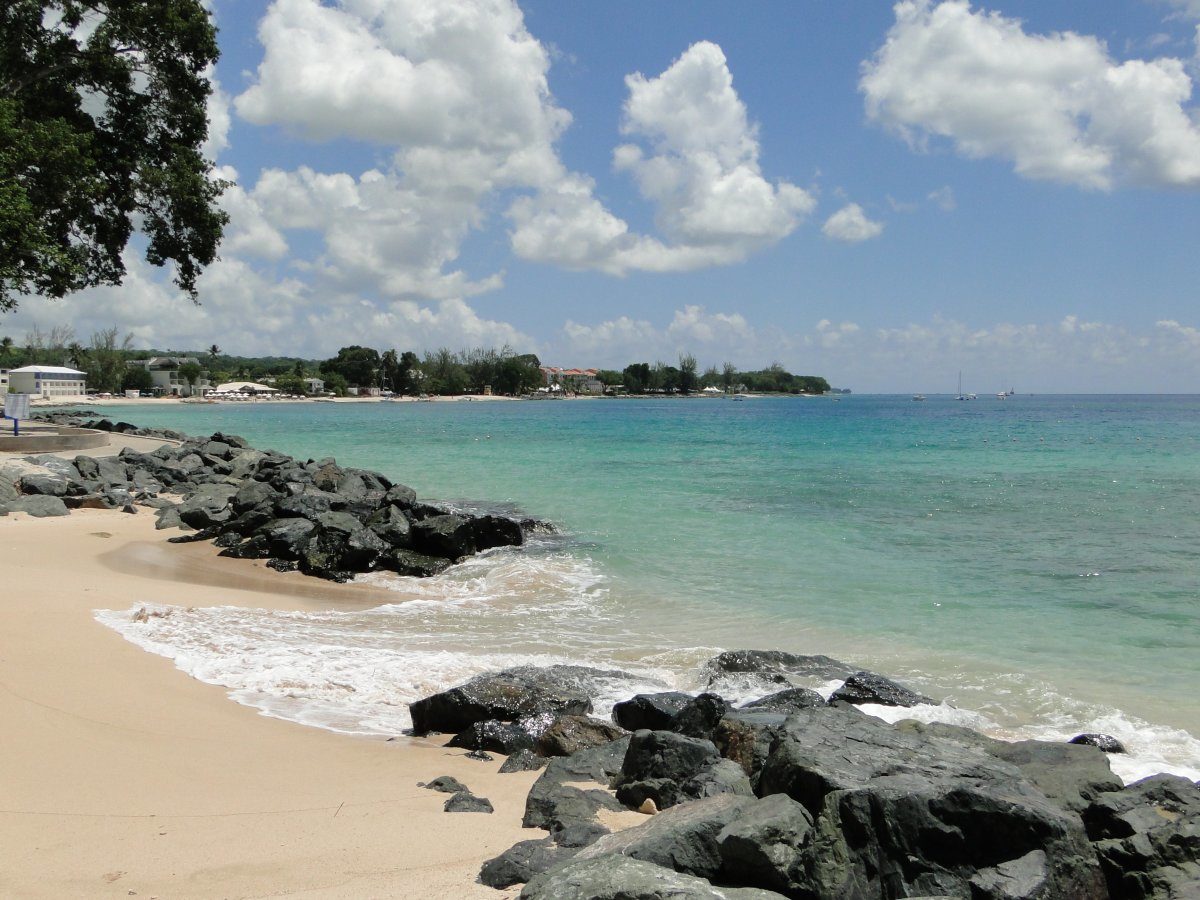 7. Sandy Lane
No, I didn't get a free pass to hang with the rich and famous at the uber-luxurious Sandy Lane resort for this report. I did, however, wade in knee-deep water and traverse my way over rocks and roots to their idyllic cove to check out their sargassum status for you. Picture perfect, as suspected. The sand was as pink and pristine as their beach chairs. I imagine even in the height of the algae bloom, Sandy Lane staff probably hand-sifted through the sand and filled the sea with Evian to appease their guests.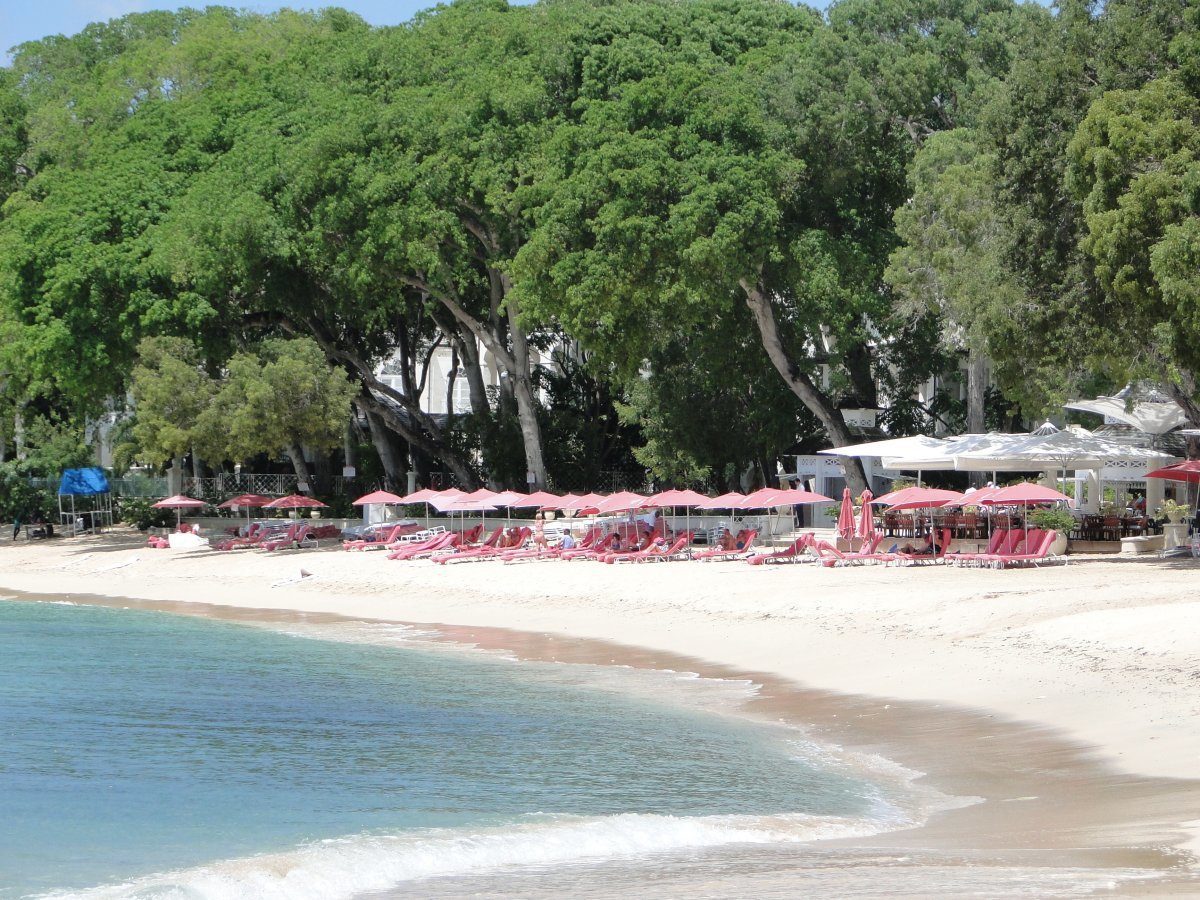 8. Paynes Bay
The adjacent Paynes Bay had catamarans, glass bottom boats and even a pirate ship plying the waters for their guests to swim with the Hawksbill turtles that congregate there. No evidence of any seaweed plague here.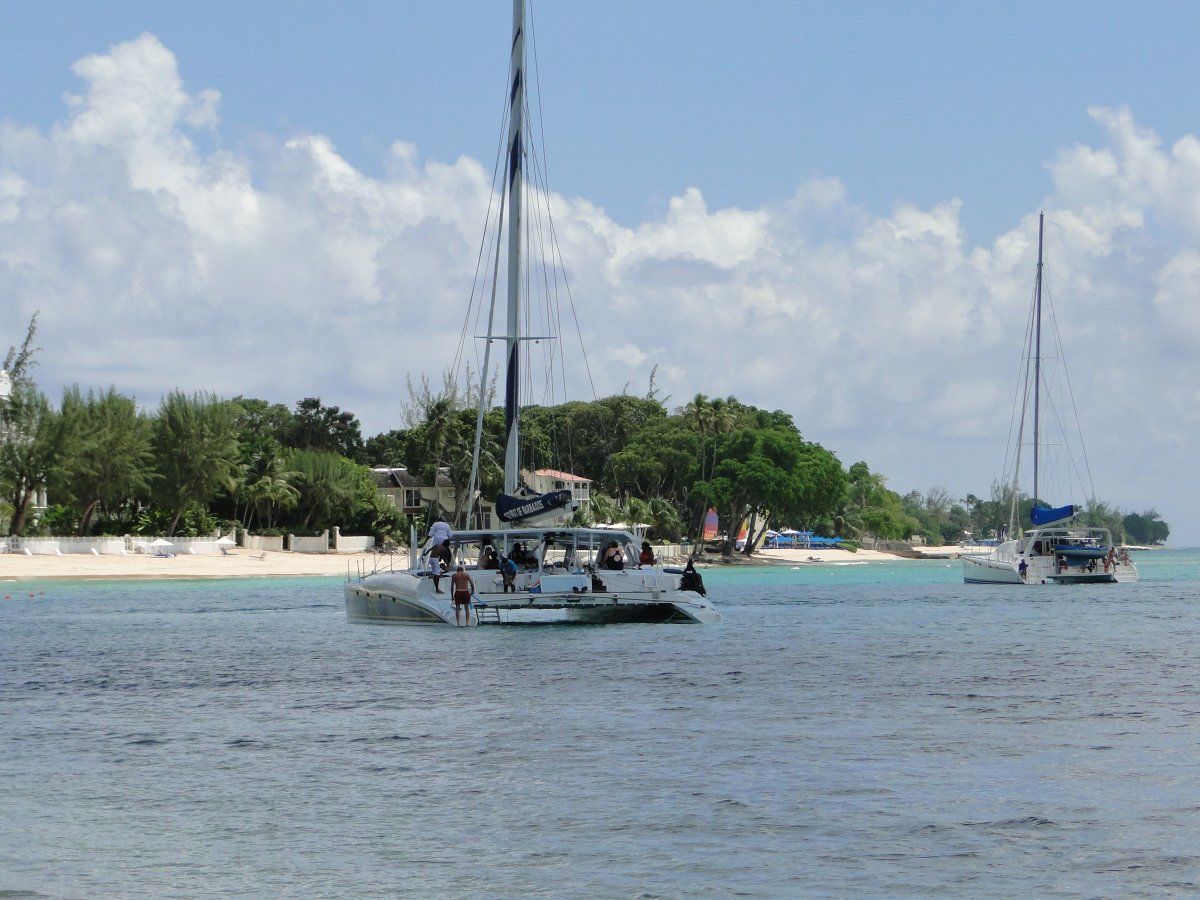 9. Batts Rock
Further down the west coast, pretty Batts Rock beach was as unspoiled and seaweed-free as can be. Yesterday the sea was as calm as glass, but with the right swells this is a popular surfer's beach.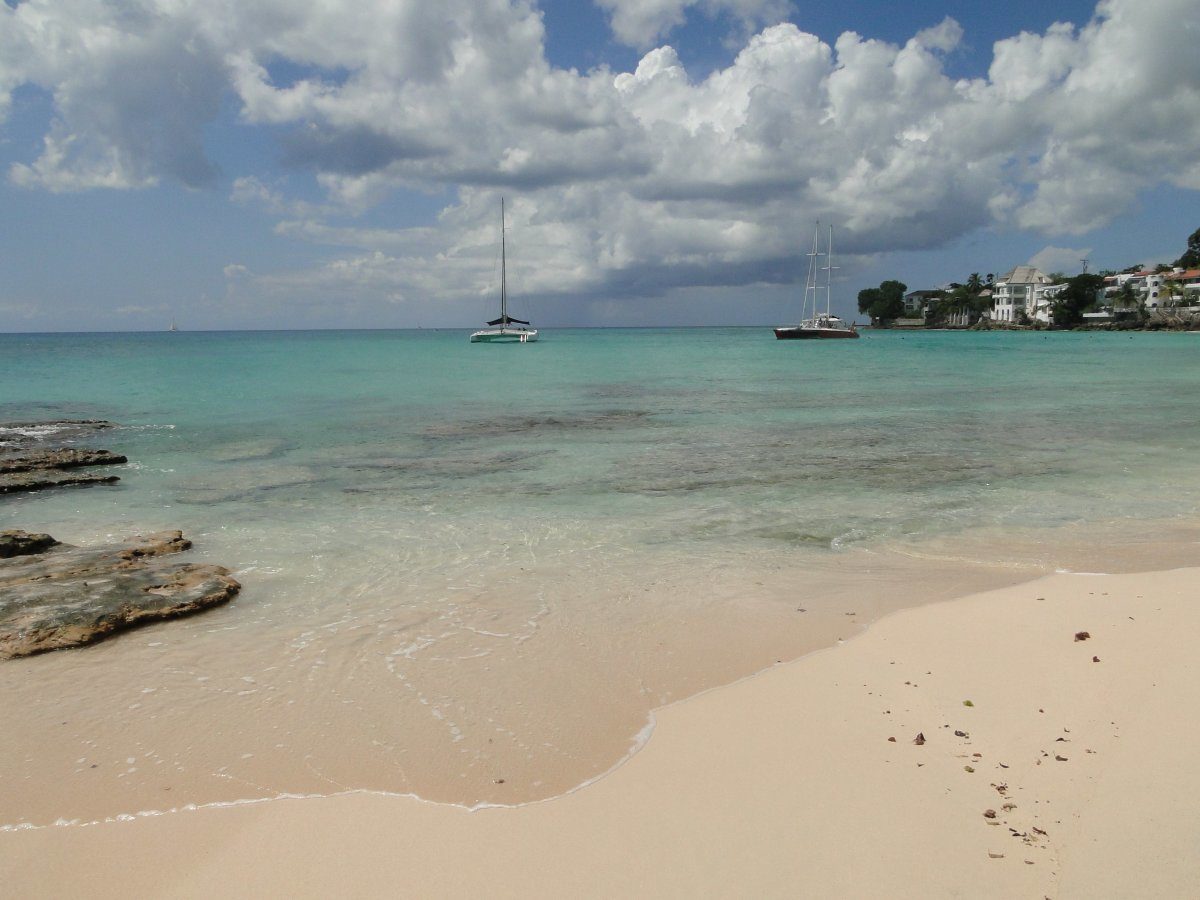 10. Brownes Beach
Here's a shot under the bridge near the Boatyard beach club, where a sea trampoline, iceberg climber and rope swing keep beach-goers active and entertained. No evidence of the seaweed that was here a few weeks back. Mother Nature has taken care of that clean-up.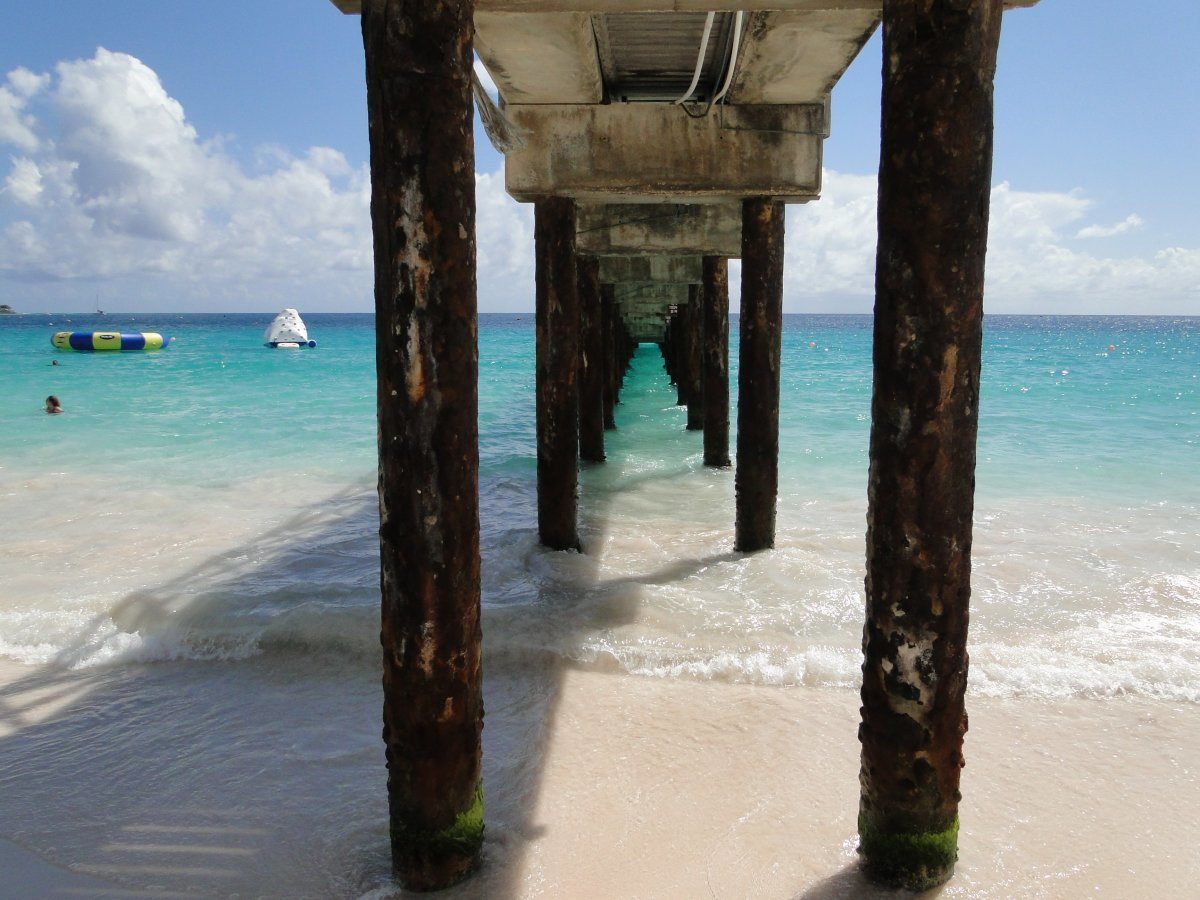 The sugary sand is as spotless as I've ever seen it along Carlisle Bay.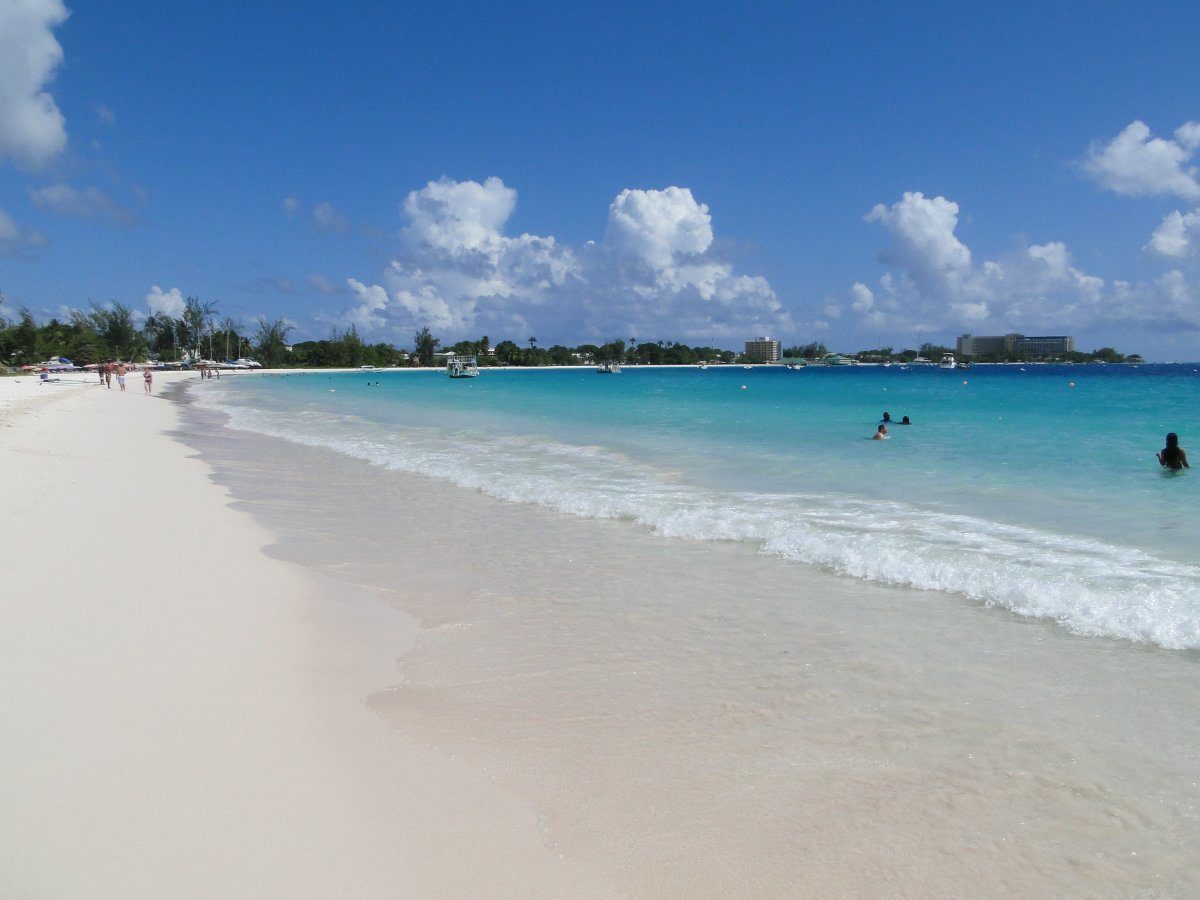 11. Barbados Yacht Club
Down at the southern end of Carlisle Bay by the BYC, the coast is clear, crystal clear. I was here last June when things weren't quite so pristine, but there's no residual seaweed in sight (or smell).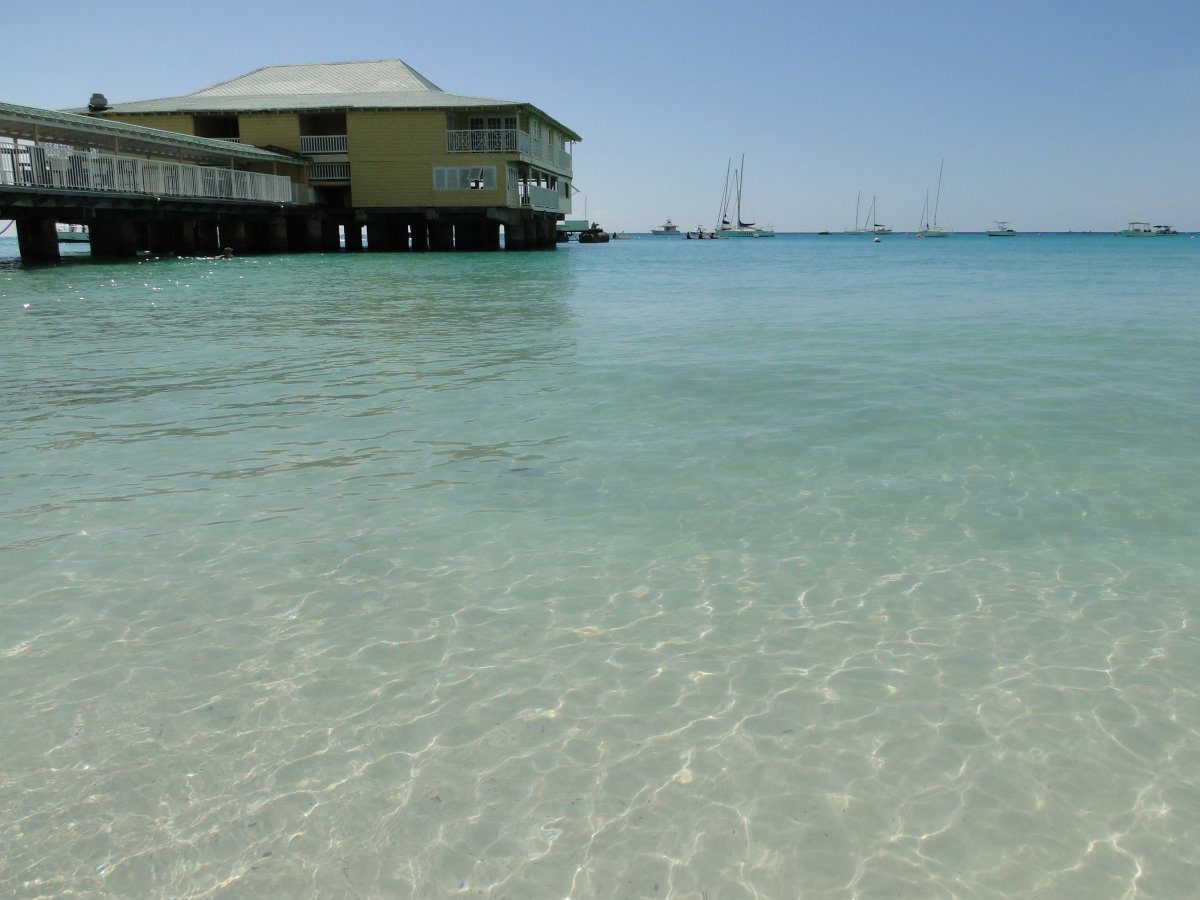 There's nothing in the water to impede the kayakers' or stand-up paddle-boarders' strokes.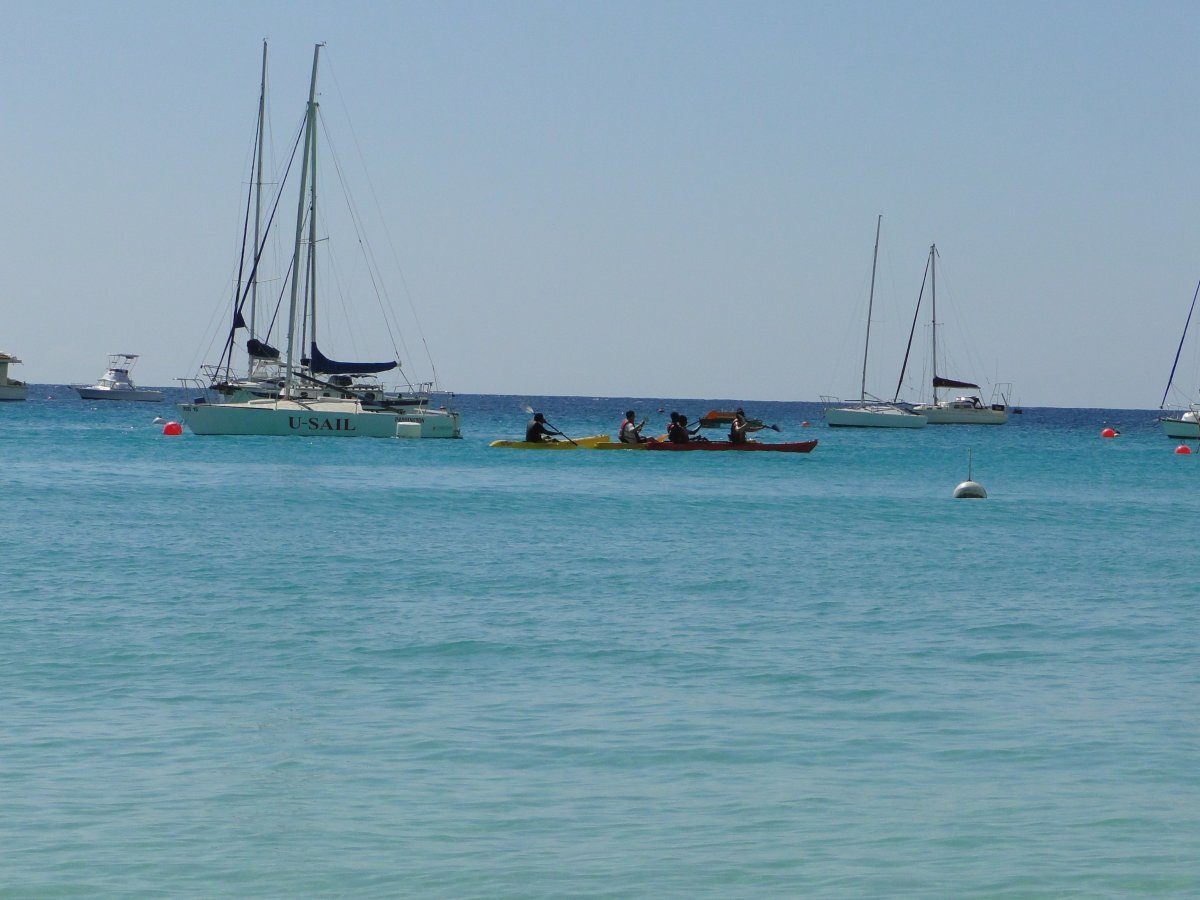 12. Needham's Point
This is the point on the island where you can start to see a little leftover evidence from this recent sargassum scourge, but hardly enough to sound off any alarm bells. As you can see, this part of the beach in front of the Hilton Hotel is picture-perfect.
Just on the other side, there a slight sprinkling of sargassum strands collecting at the shoreline, but not enough to impede any beach or water enjoyment.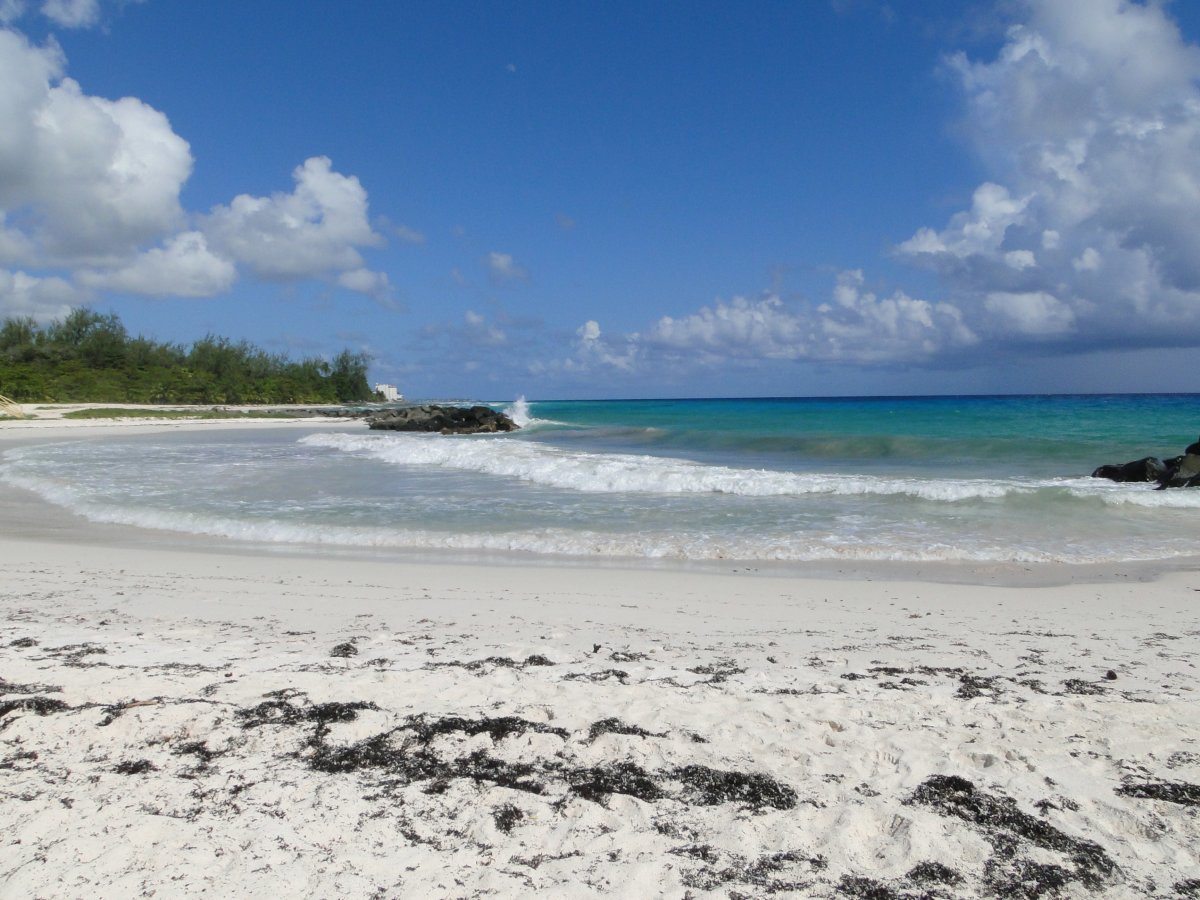 Besides, any Hilton guest can always hang by one of several dreamy pools if they're fussed by a little dried seaweed.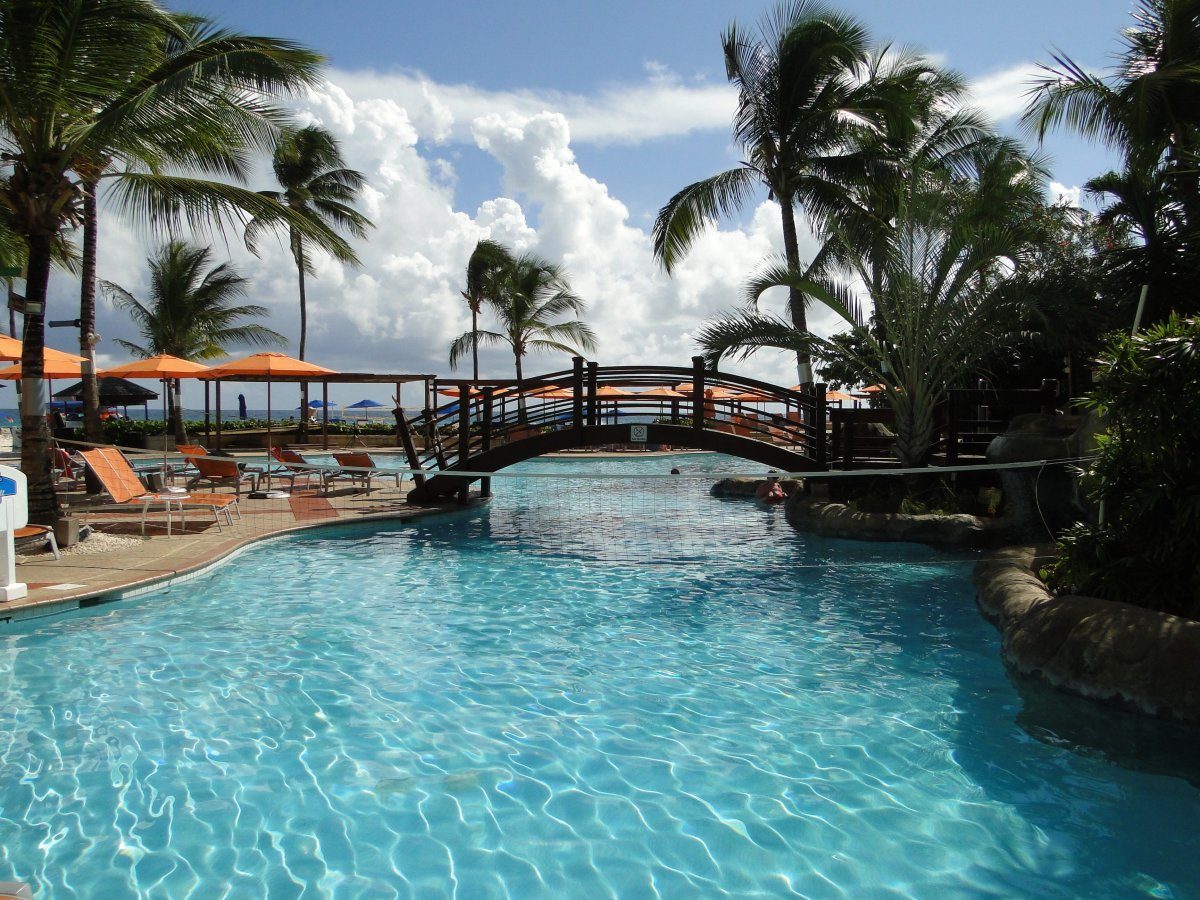 13. South Coast Boardwalk
Meanwhile, down at the boardwalk, a bit of seaweed has collected in the rocks and has accumulated on some of the small sandy patches along the way. This was the first place where some of that unpleasant pungency could be perceived, but it's not foul enough to dissuade sunrise and sunset strollers from the path.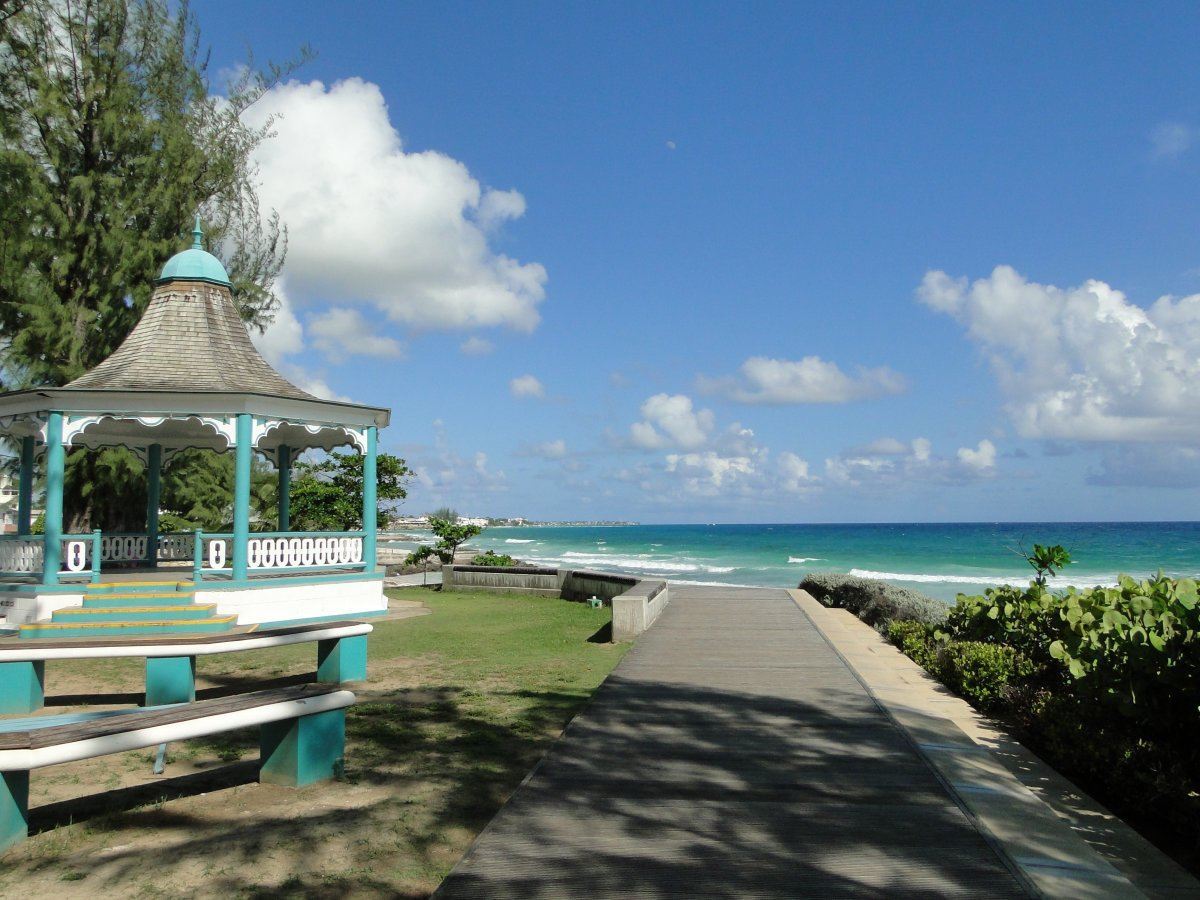 You can spot some sargassum floating in the waves here, but it still looks inviting to me.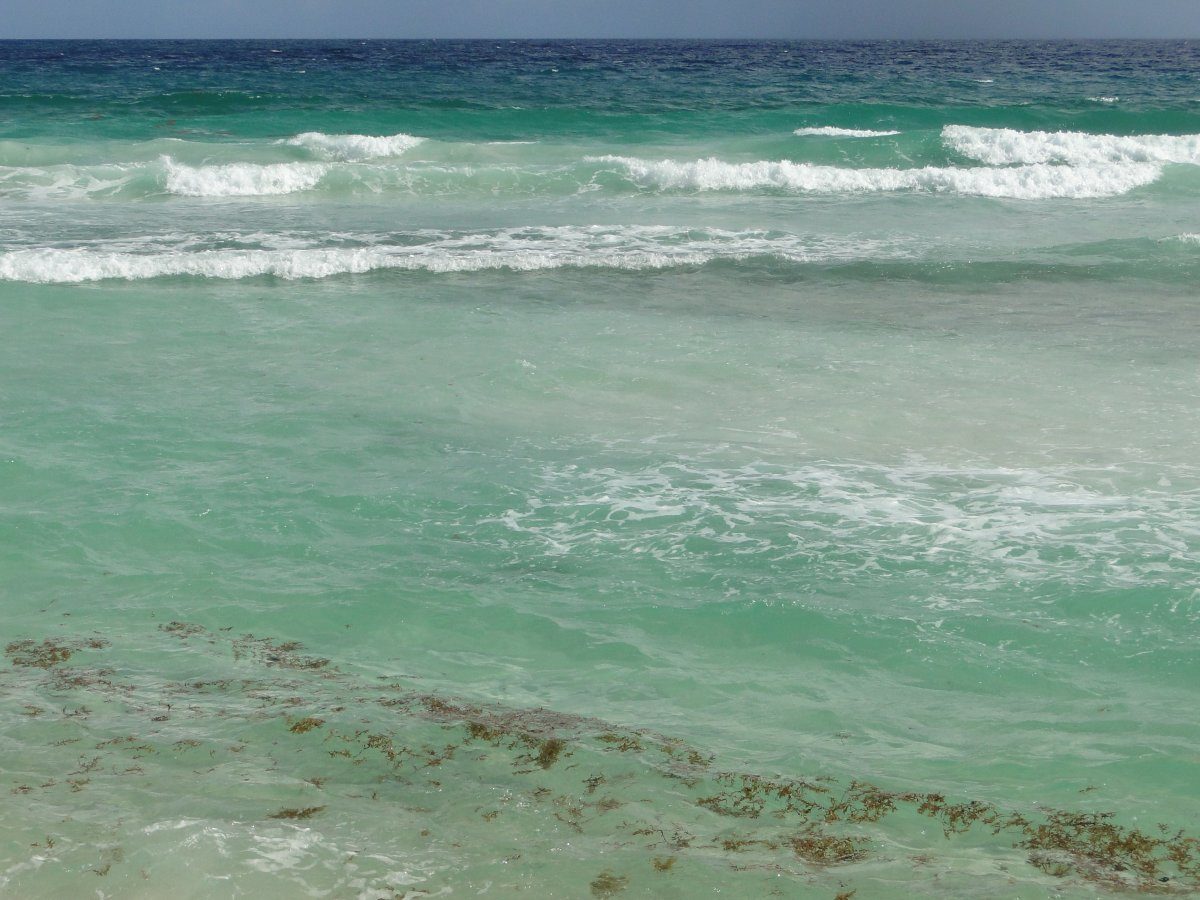 14. Rockley Beach
Down at Rockley Beach, near the Accra Beach Hotel, there's an arc of washed-up seaweed along the shoreline. It didn't seem to bother the sunbathers and body-surfers, though.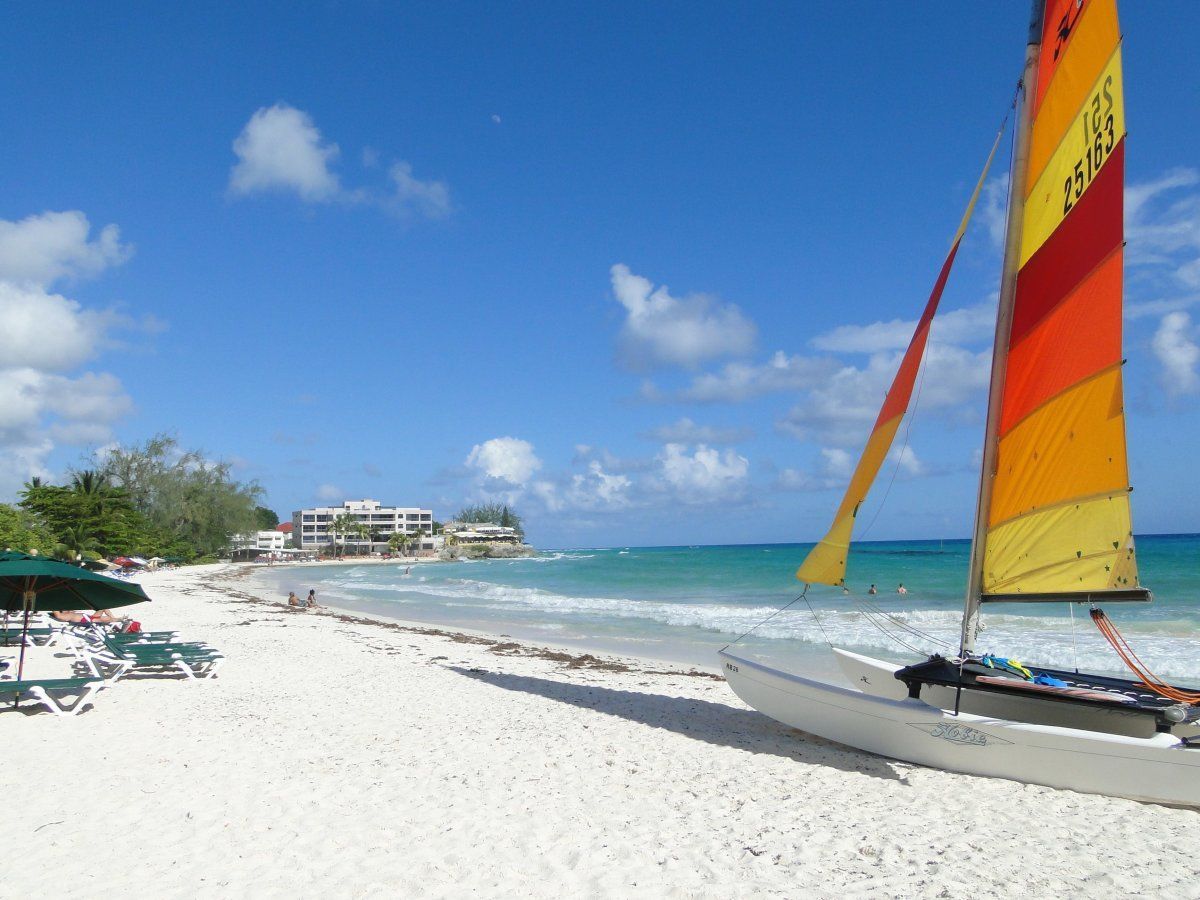 15. Worthing, Dover and Maxwell Beach
Continuing along the south coast beaches, there was a little seaweed build-up along the water's edge, but nothing offensive enough to scream "stay away". Sure, there's a slight natural fragrance there because of this, but it's a typical seaside scent that doesn't overpower your senses.
Here's Worthing Beach yesterday, in front of the Carib Beach Bar.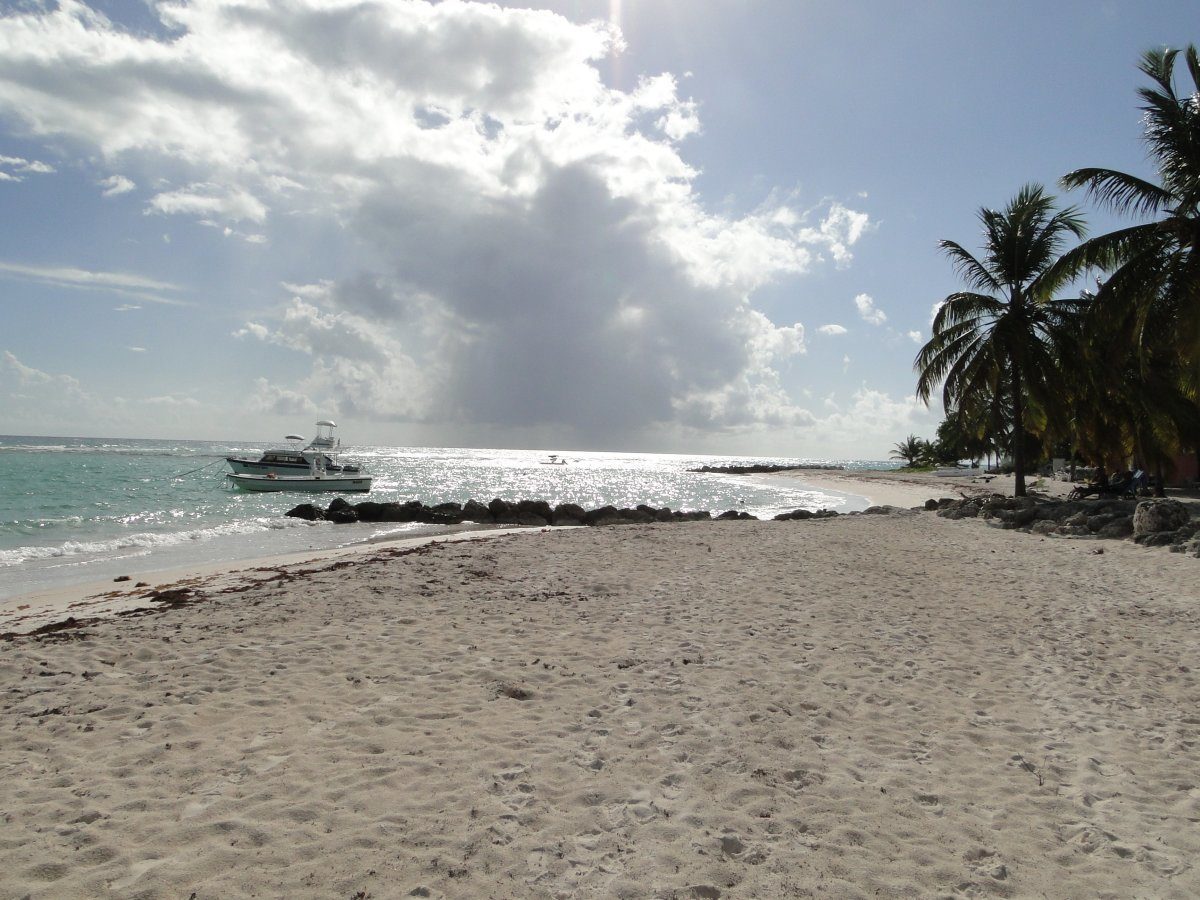 Dover's rim of seaweed didn't seem to vex anyone.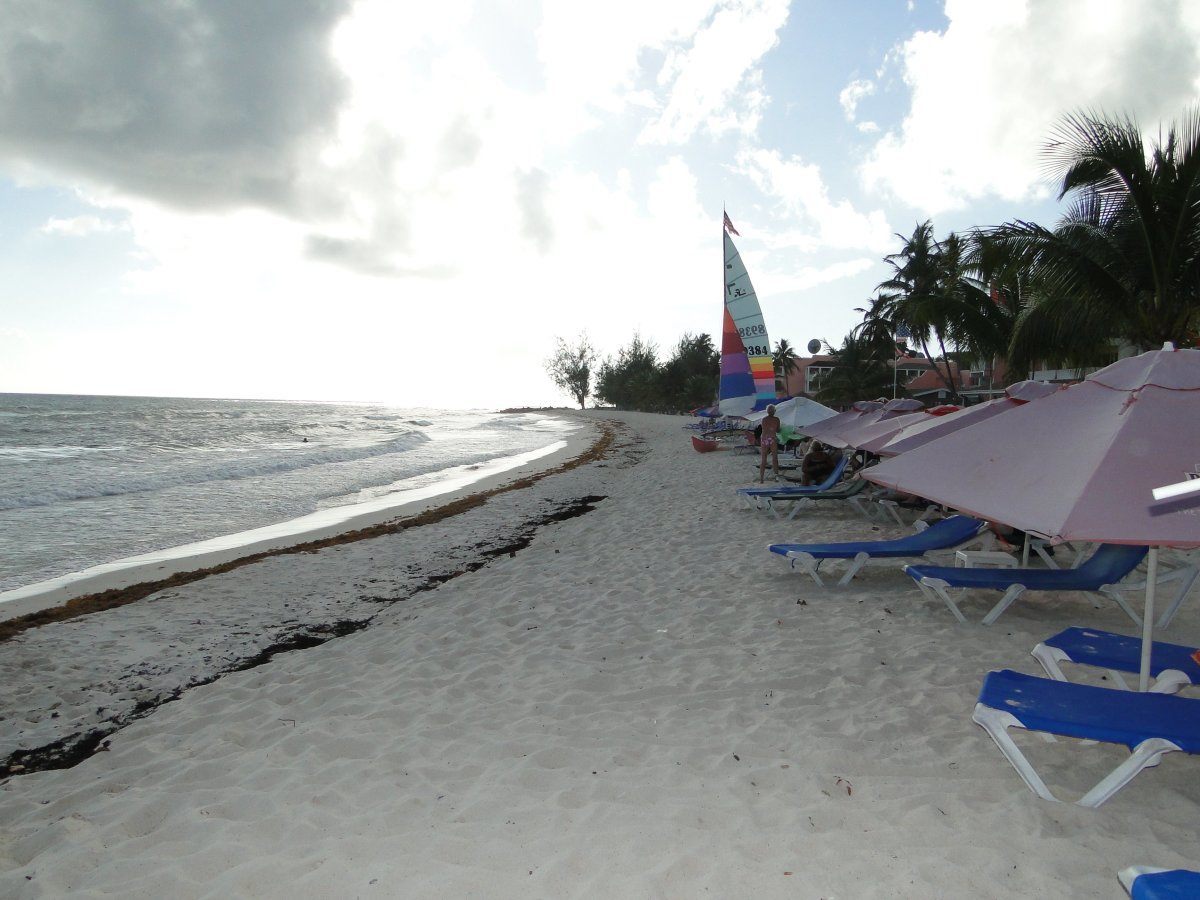 Maxwell Beach near the Bougainvillea Beach Resort had a similar amount of residual sargassum.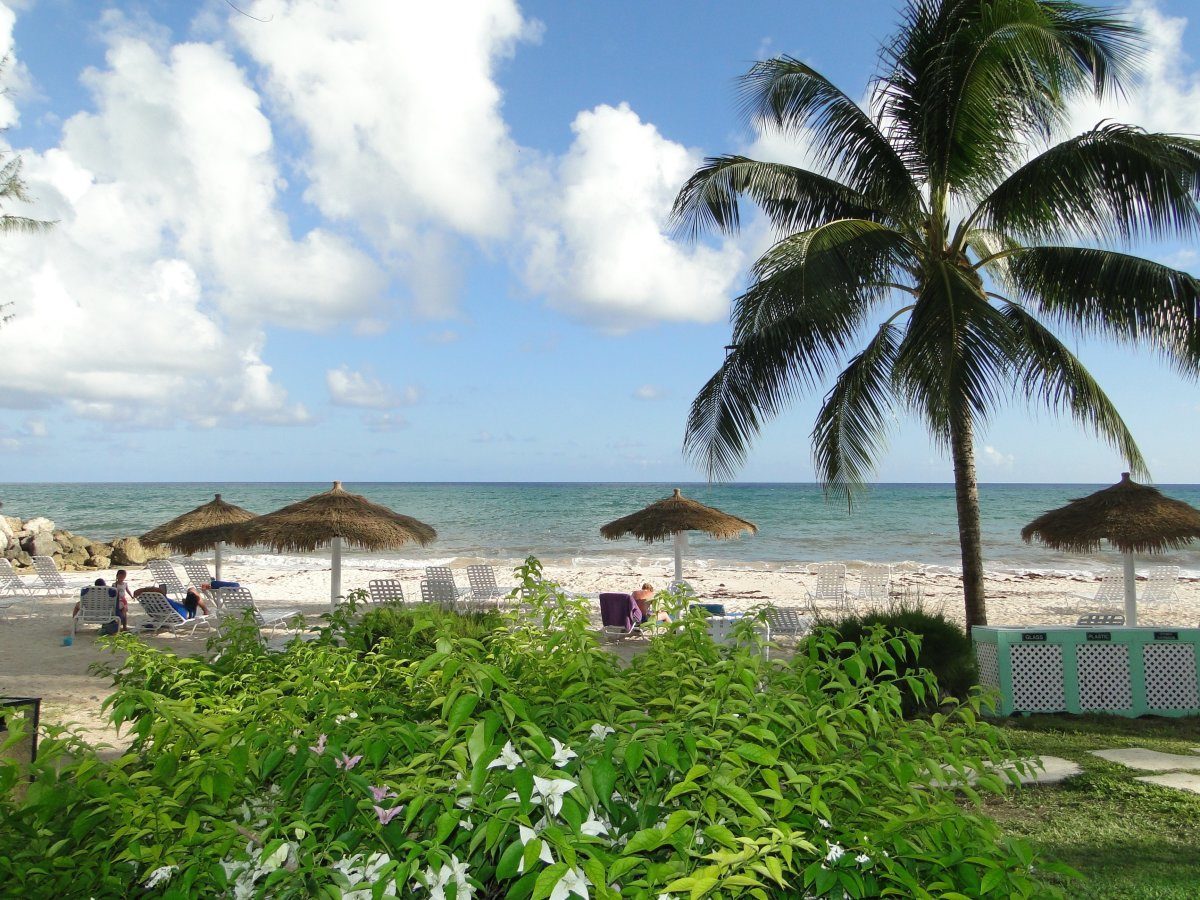 16. Miami Beach
I had heard rumors that Miami/Enterprise beache near Oistins had it bad, so I was pleasantly surprised by what I saw here yesterday.
On the other side of the cove near the trees, you could see that the old seaweed accumulation was being processed and pulverized by the waves and would probably soon be all washed up.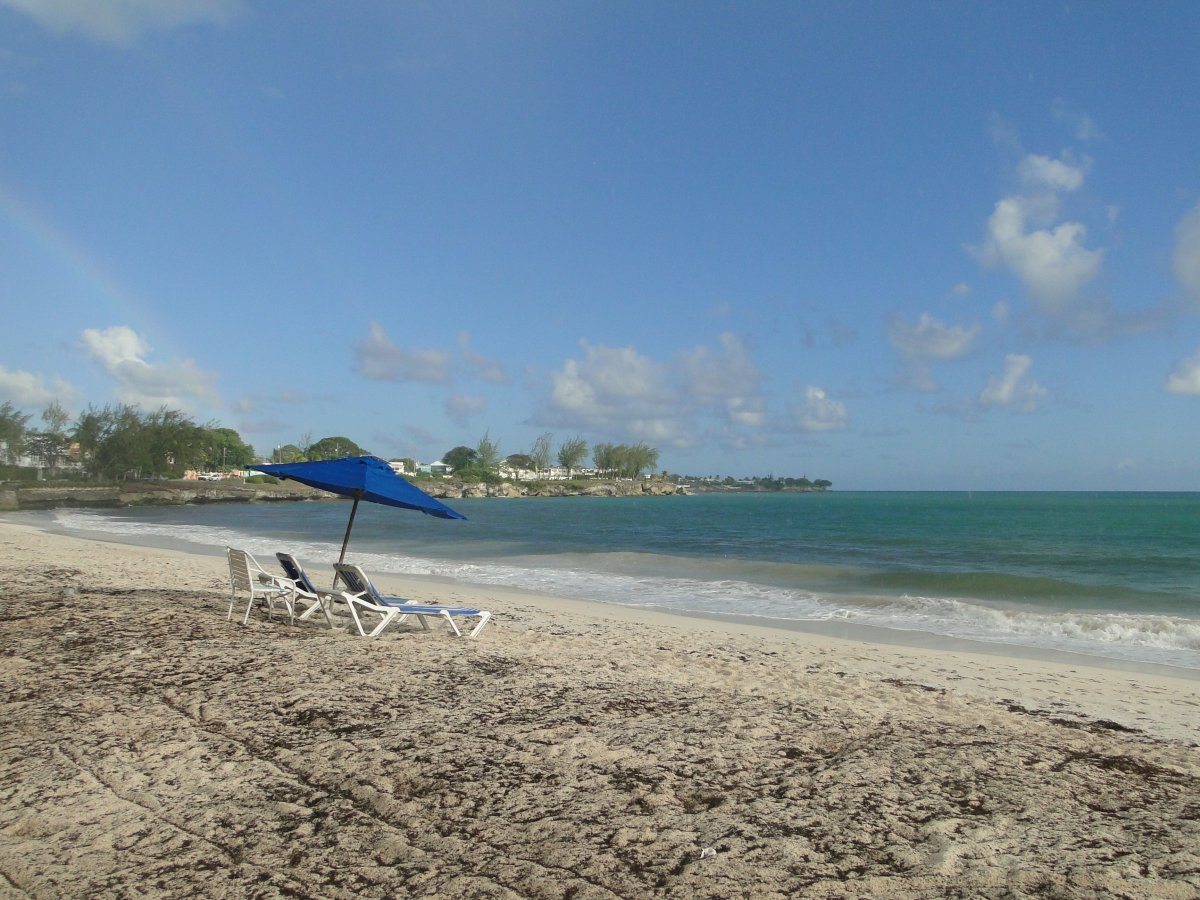 It's maybe not your fantasy white-sand beach at the moment, but it won't take long to clear up. In the meantime, grab yourself some Mr. Delicious while you're there to appease your senses.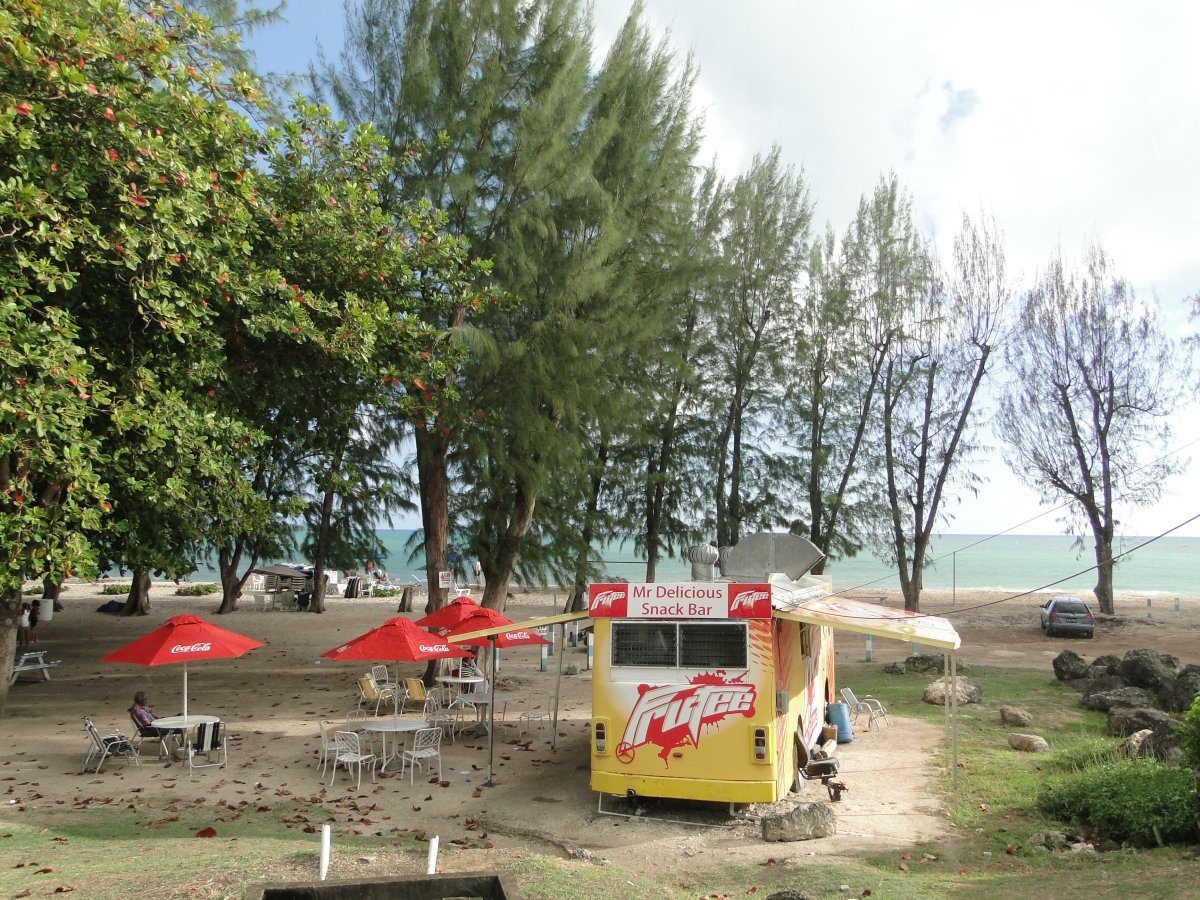 17. Silver Rock Beach
This was the most prolific evidence of the sargassum situation I saw on my Tuesday journey. Chatting with "deAction Man" Brian Talma, who runs a water sports business there, he told me that the sargassum levels are alarming but not unusual. The kite-surfing, windsurfing and active travelers flock to this Barbados beach for its world-class conditions. They aren't typically as bothered by this stuff as the tourists seeking postcard-worthy vistas are. Clearly there are plenty of pristine beaches to choose from if that's what you're looking for.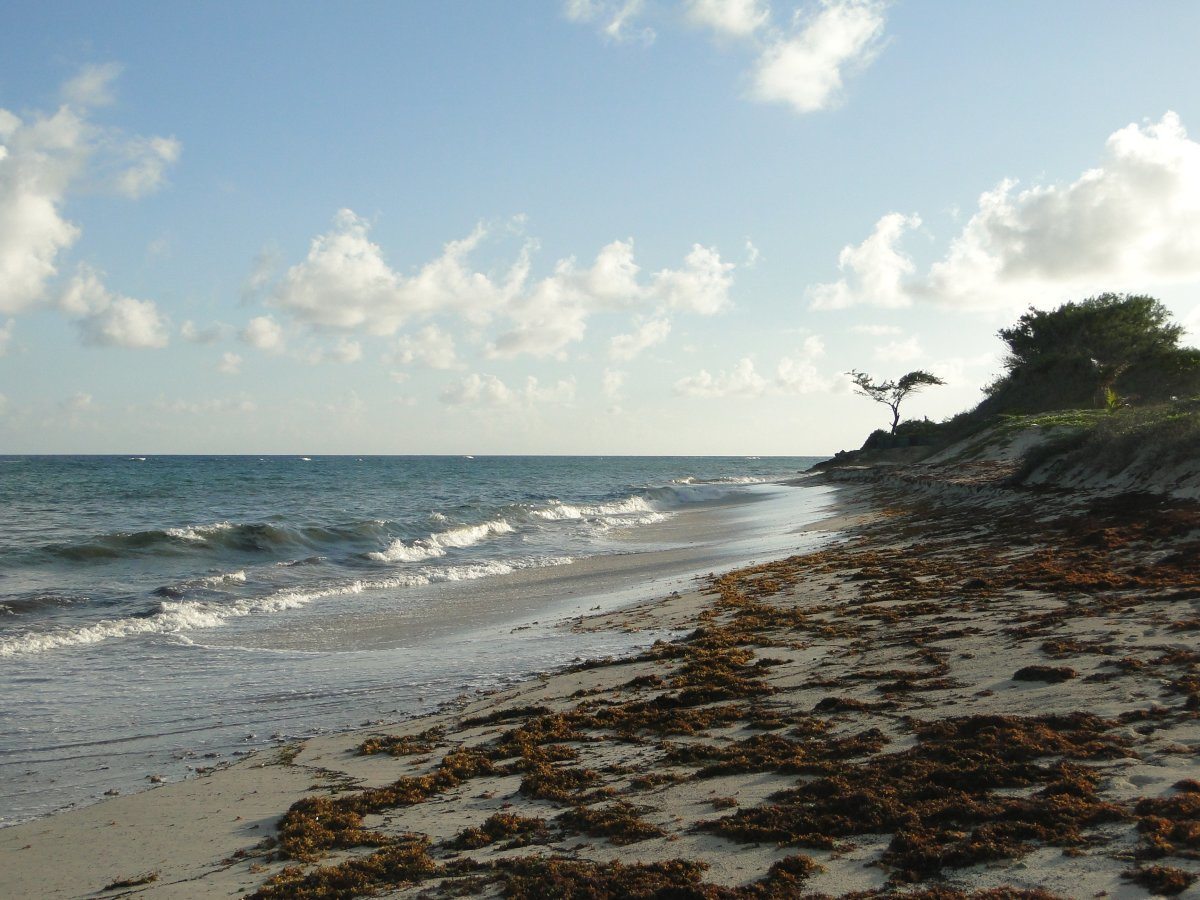 The nearby "Caribbean chic" Silverpoint Hotel anticipates a strong season as the seaweed subsides.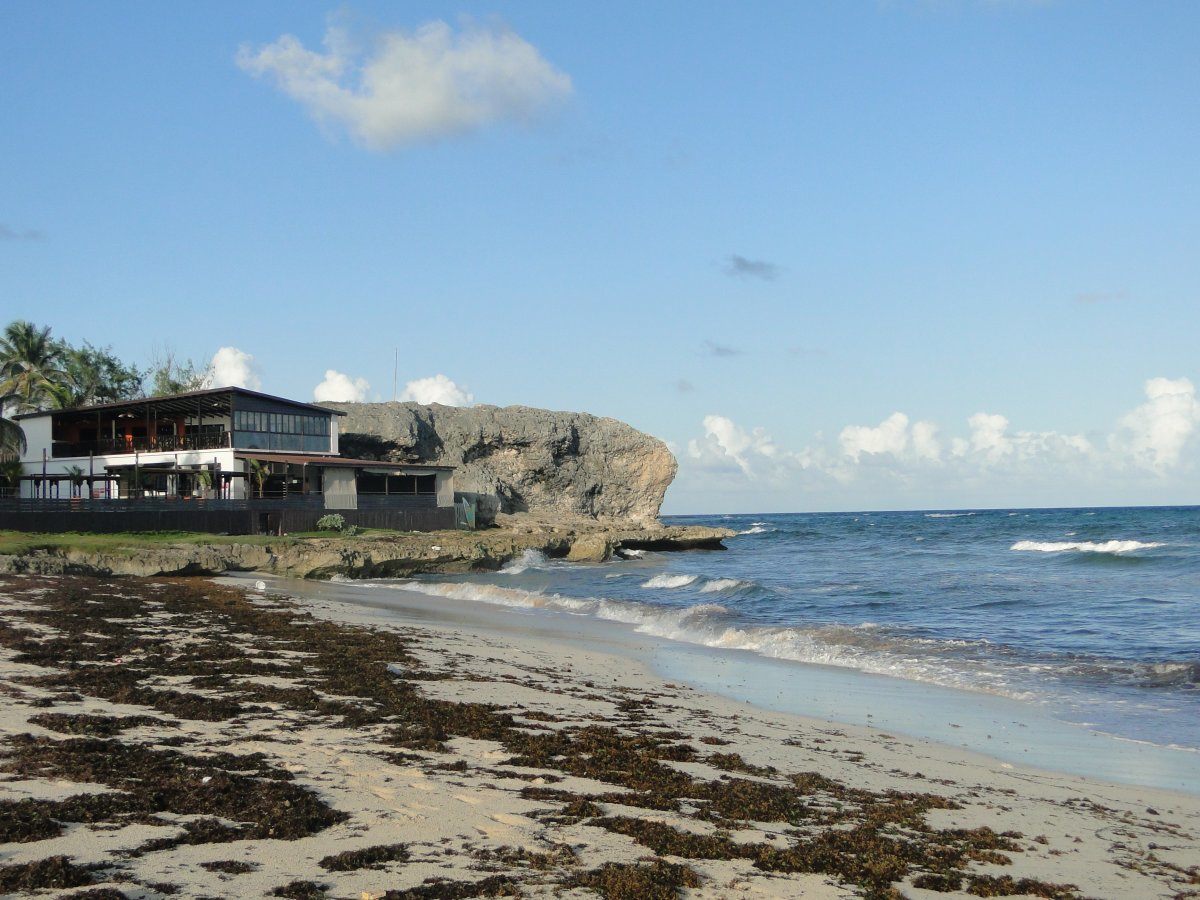 18. The Crane
The Crane has been hard hit by the seaweed invasion over the last few months, but there's no need to back out of a booking because of it. They've been particularly proactive in handling this unpleasantness. They have deployed a seaweed boom to create a barrier that can keep large quantities of sargassum from reaching the shore of their idyllic beach (often rated as one of the ten best in the world). The sand is groomed daily to minimize the accumulation. On bad days, they have been known to offer complementary transportation to other beaches along the "Platinum Coast" so guests can still enjoy a beach holiday. Frankly, as of yesterday, there didn't seem to be an excessive amount on the beach.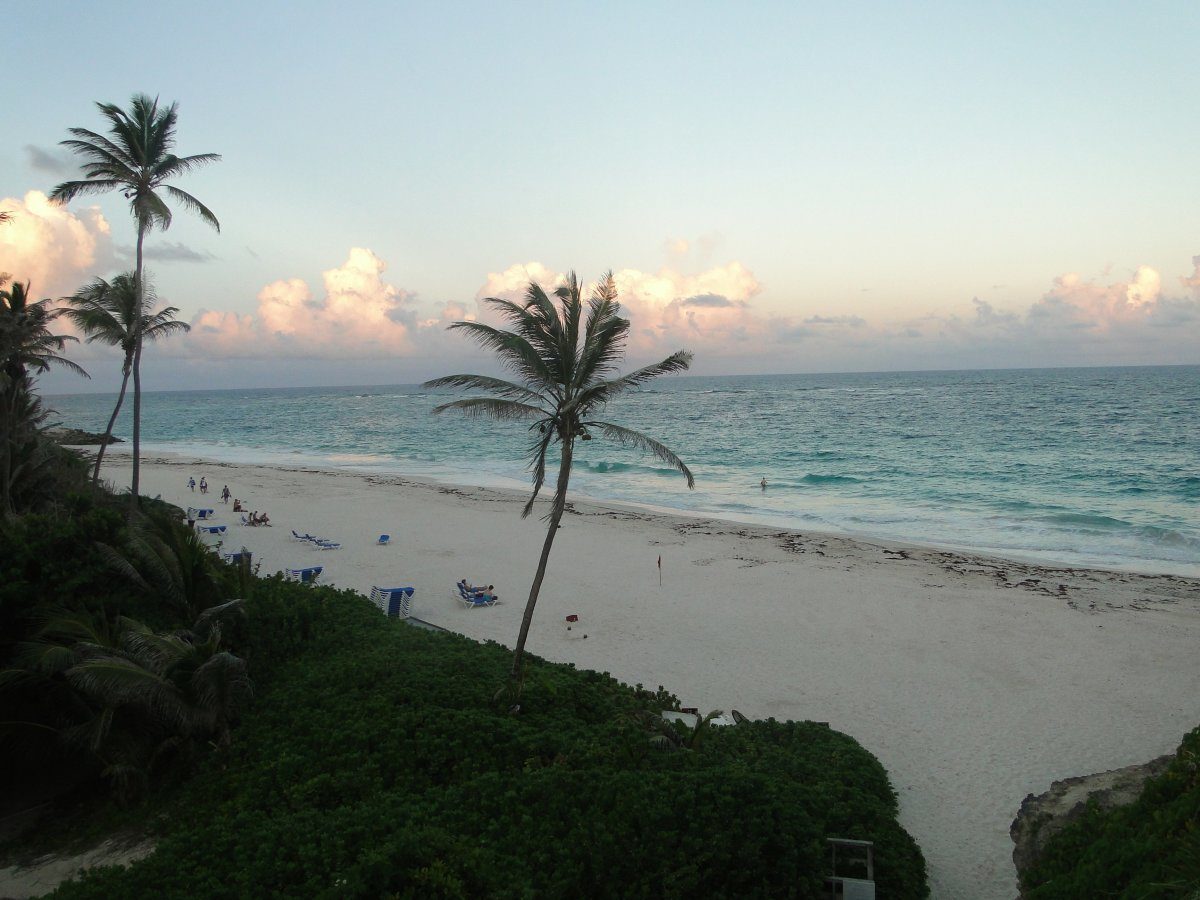 Besides, you can always grab a sunset cocktail on the cliff-edge to soothe any sargassum worries away.