Warning: this list might depress you. If you're stuck in the depths of winter or in some drab town far from the coast, looking at these tantalizing pictures might be painful. Or they might be just the antidote you need to make it through the dreary day. There's something about that seductive blend of sun, surf and sand that lures you in and lifts your soul. Including tropical stretches, cozy coves, dramatic caves and exotic shores, here are 17 beckoning beaches that are among the most bewitching on the planet. If only there was a teleport button that could take you there in an instant.
1. Grace Bay, Turks and Caicos
With 12 miles of powdery white sand and impossibly turquoise waters, Grace Bay is considered one of the best beaches in the Caribbean. There are plenty of hotels, restaurants, golf courses and shops in the area, but when you're on this beach it's like you're a million miles away from everything.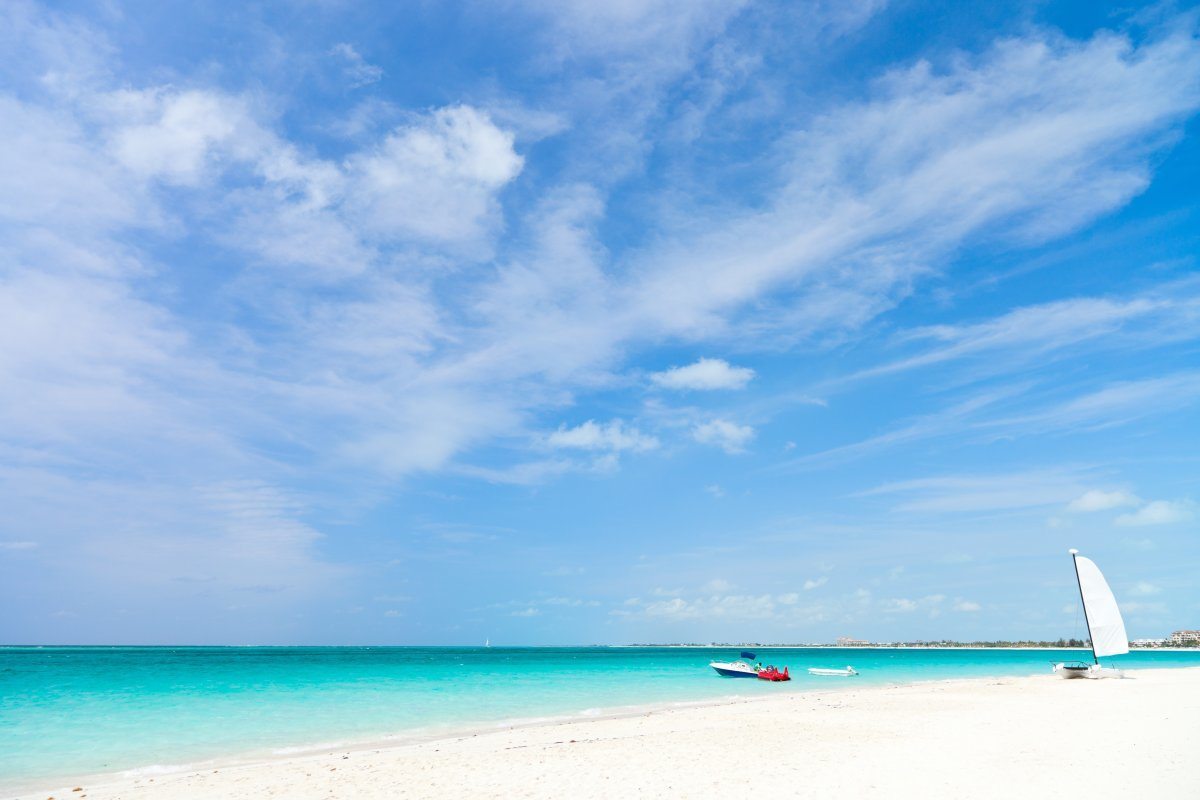 2. Cathedral Cove, New Zealand
Located on the North Island's Coromandel Peninsula, this spectacular cove is only accessible by foot, boat or kayak. In a country with so many scenic wonders, Cathedral Cove with its arched cavern and towering cliffs is one of the tops.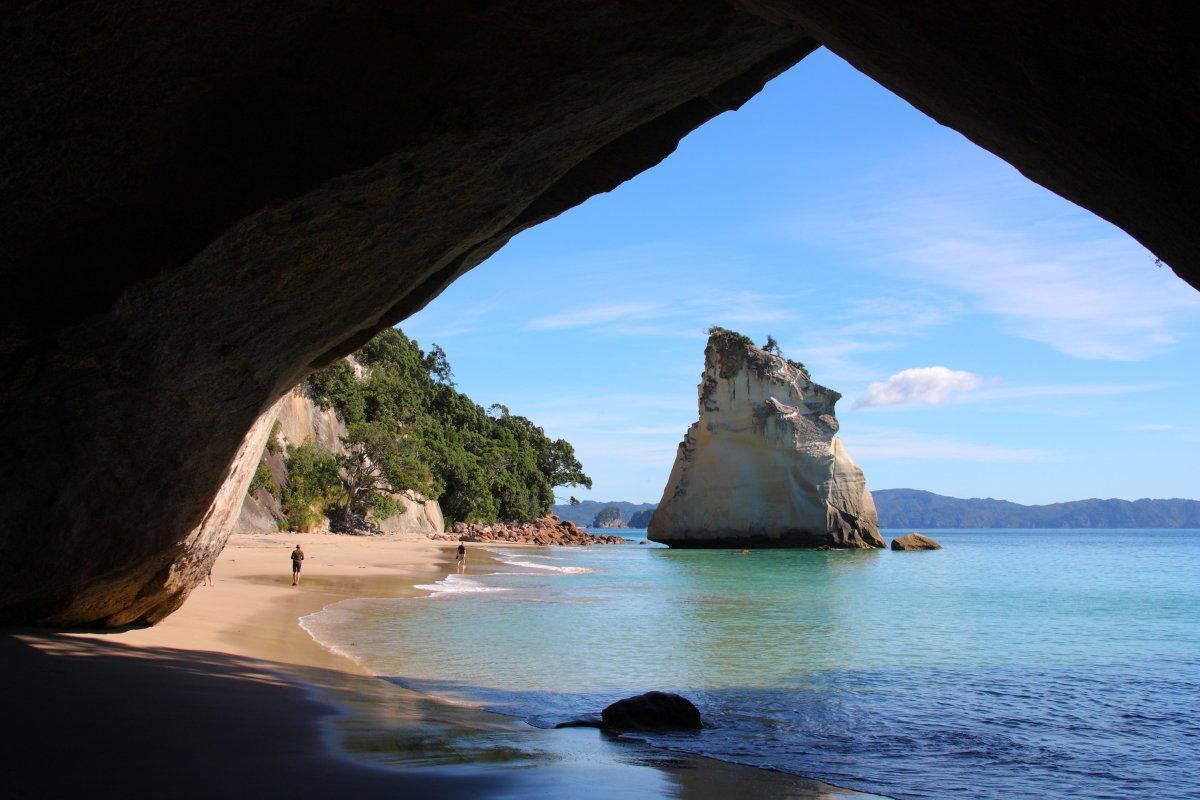 3. Maya Bay, Thailand
This famous Koh Phi Phi spot was the setting for the the 1999 movie, The Beach. While it's no longer remote and undiscovered, it is empirically one of the most exotic, idyllic and beckoning beaches on the planet (if it weren't for all those darned tour boats and people!). Sheltered by 100 m cliffs and teeming with tropical fish, if you get there early you'll experience what this island paradise was like before it became the must-see beach of Thailand.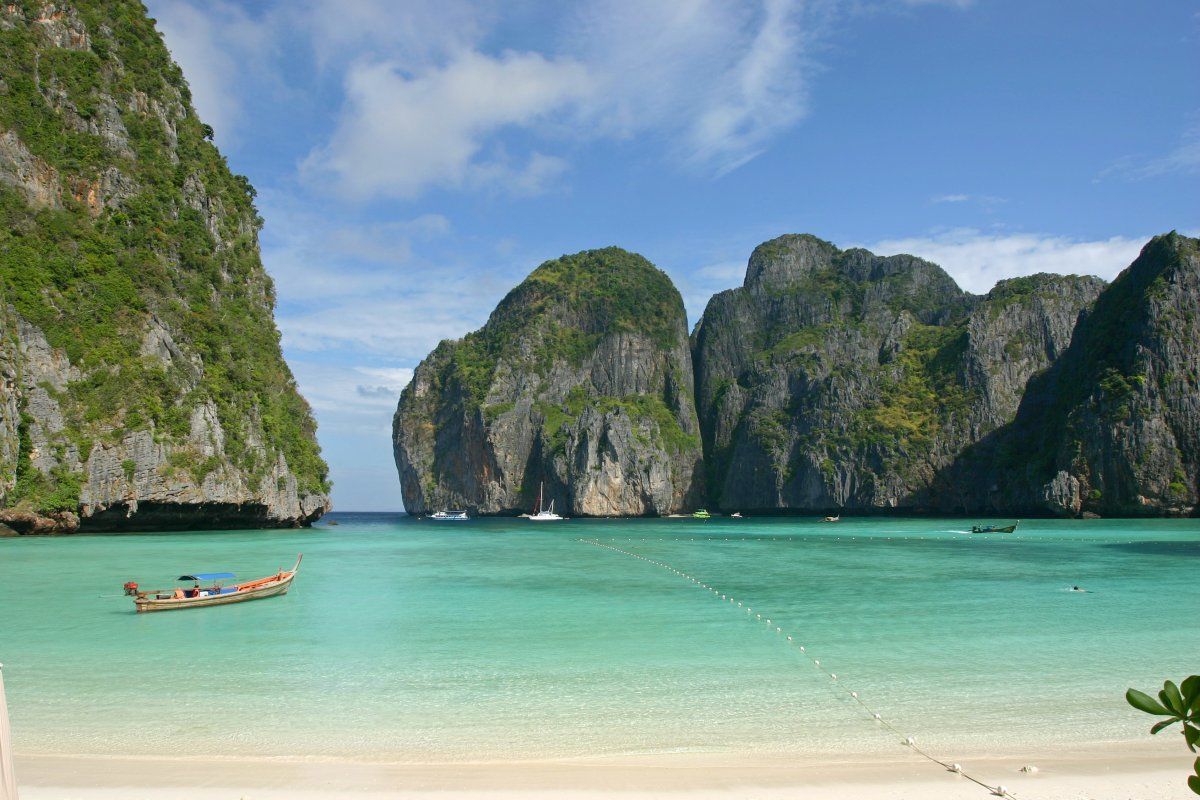 4. Matira Beach, Bora Bora
Bora Bora is one of those quintessential tropical islands in the South Pacific that people fantasize about. It's only 18 miles long, but every inch is breathtaking. With lush palms, silky sand, a tranquil lagoon, crystal waters and shallow coral reefs, Matira Beach is not only picture-perfect, it's public so everyone can enjoy it.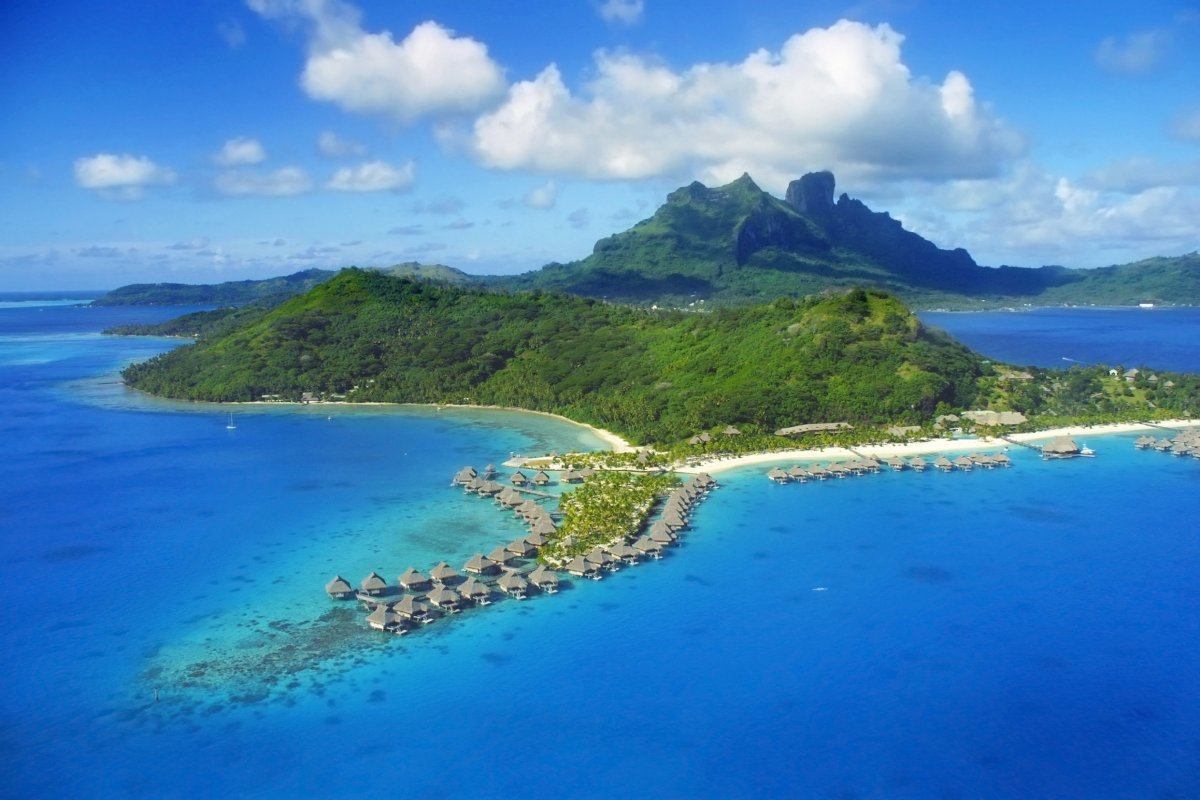 5. The Baths, British Virgin Islands
BVI is full of bucket-list beaches you have to see to believe. The Baths, on the southwest tip of Virgin Gorda, has an array of gorgeous geological features like boulders, tunnels, arches, natural tidal pools, secret baths and scenic grottoes. The swimming and snorkeling are world-class here.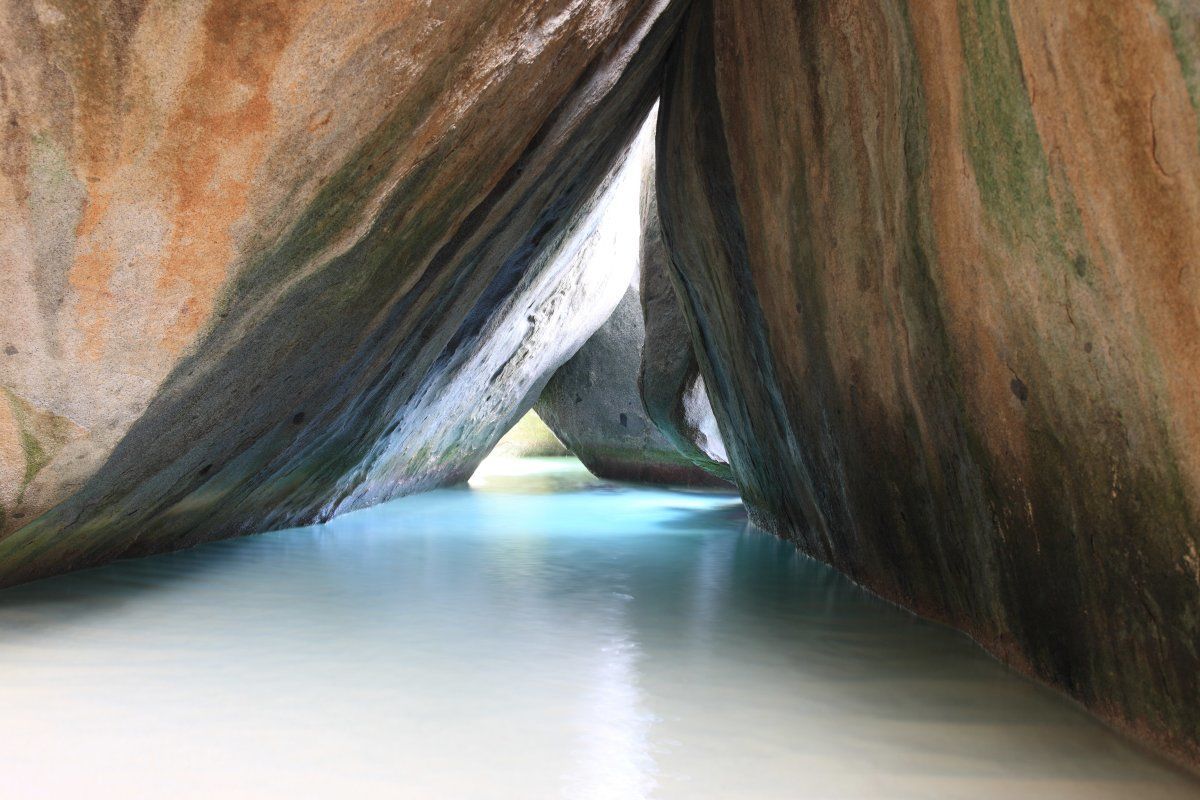 6. Zanzibar, Tanzania
Zanzibar has a mysterious, spicy, exotic allure. Just a 20 minute flight from the Tanzanian capital of Dar es Salaam, this magical island in the Indian Ocean has some outstanding beaches, including Nungwi, Kendwa, Matemwe, Bwejuu and Pongwe. The only thing better than the dreamy beaches is the scuba diving offshore.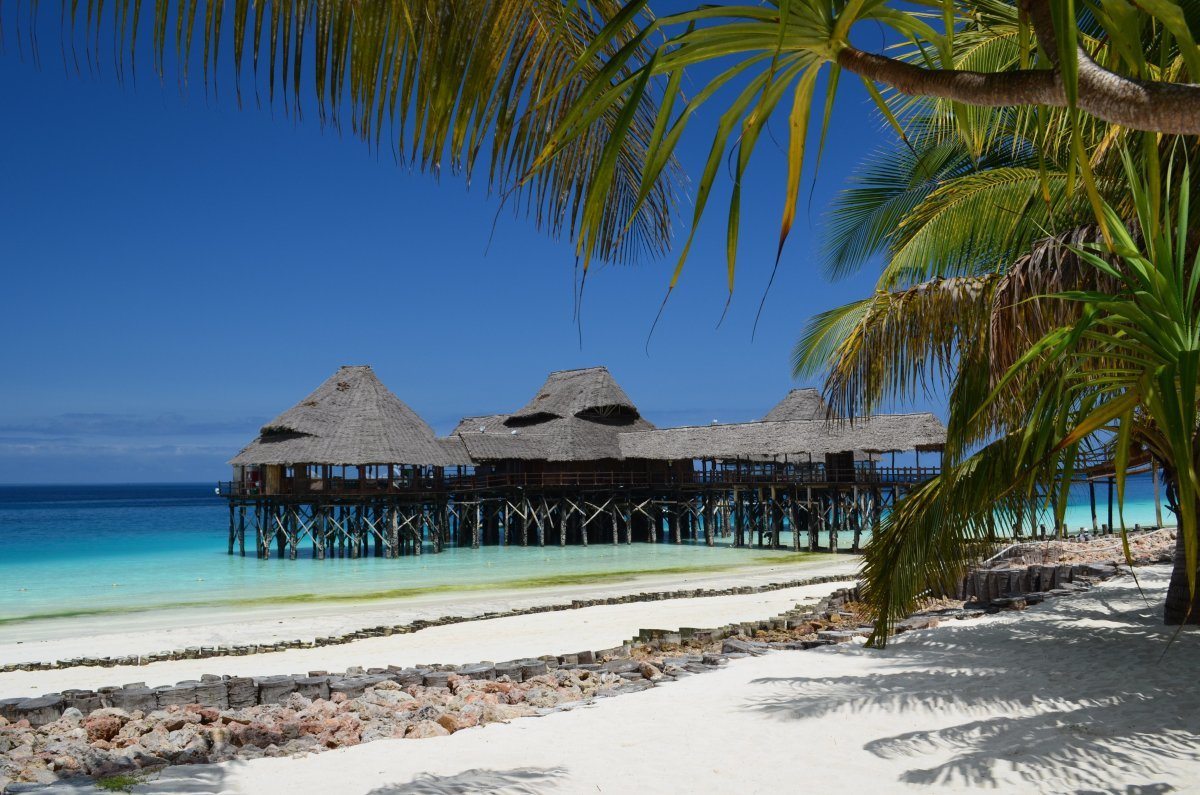 7. Cave Beach, Portugal
Check out this swirling cave, complete with a natural sun roof on top. The entire Algarve coast of Portugal is spectacular, but this beach and grotto near the village of Benagil is not to be missed. Come to this remote beach by boat or kayak.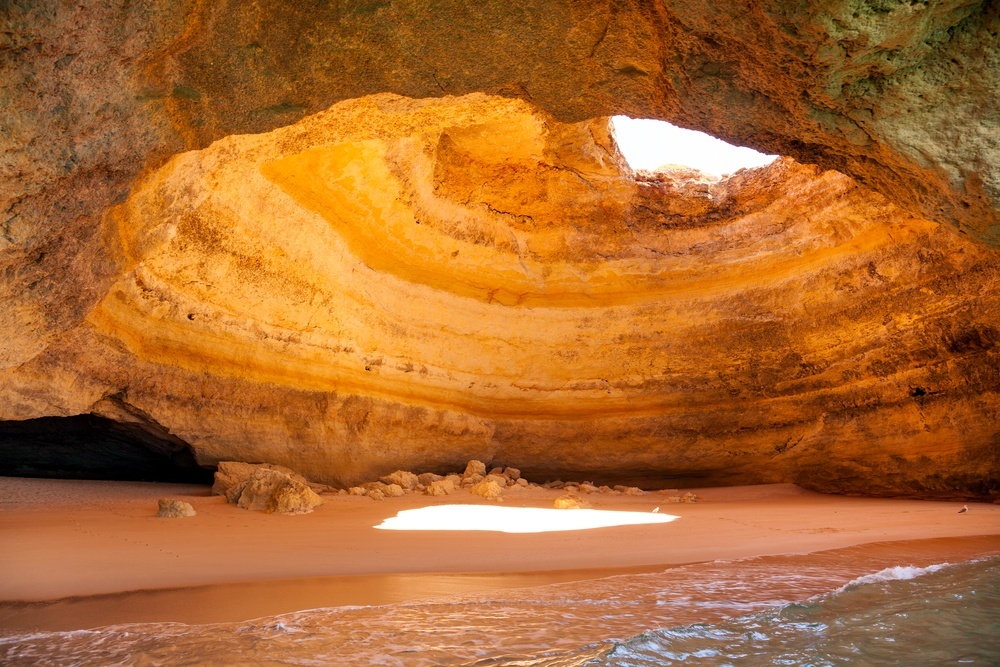 8. Anse Source d'Argent, Seychelles
There are 115 islands in the Indian Ocean archipelago, and this secluded beach stands out among many. It has soft pink sands, warm shallow waters and towering granite boulders smoothed by time. The film Cast Away was filmed here, well cast as an idyllic remote island.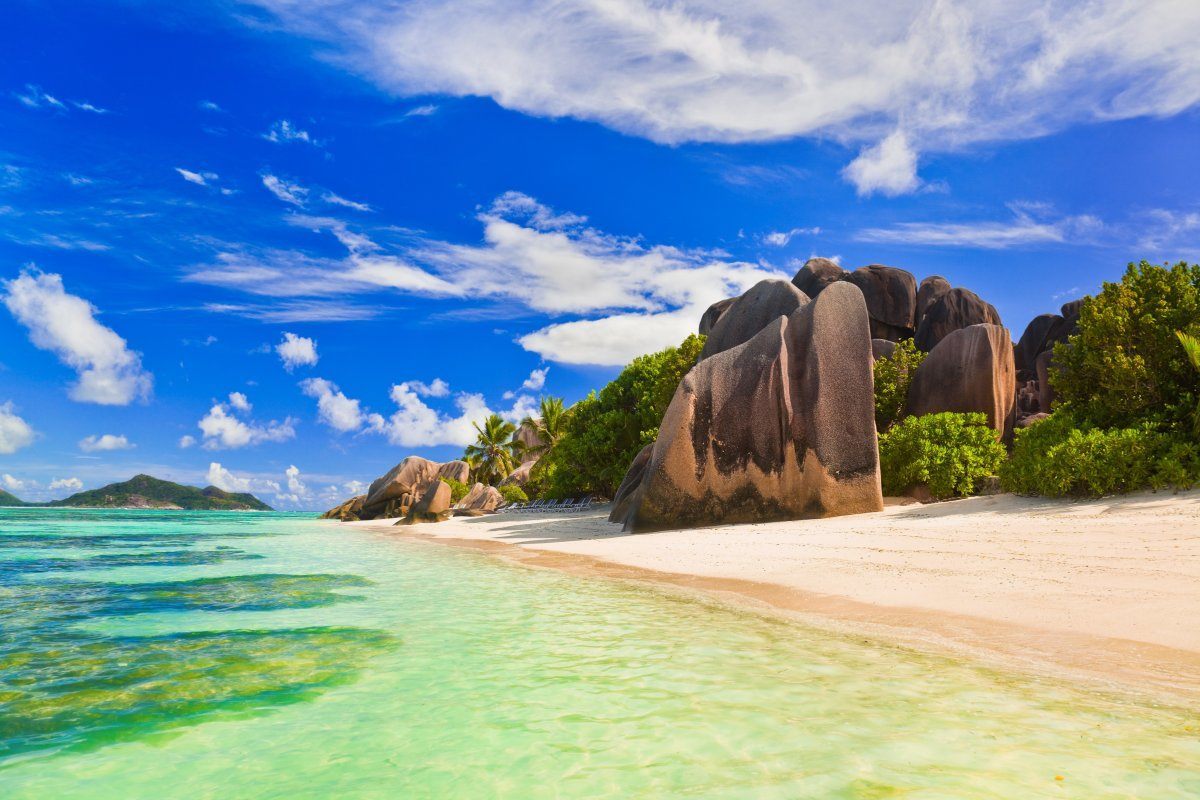 9. Navagio Beach, Greece
Otherwise known as Shipwreck Beach (there is a rusty old wreck on the beach), this photogenic cove is located on the Greek island of Zakynthos. Hugged by sheer limestone cliffs, this hidden patch of white sand can only be accessed by boat. If the crystalline blue waters don't tempt you to zone out for the day, you might want to try BASE jumping here.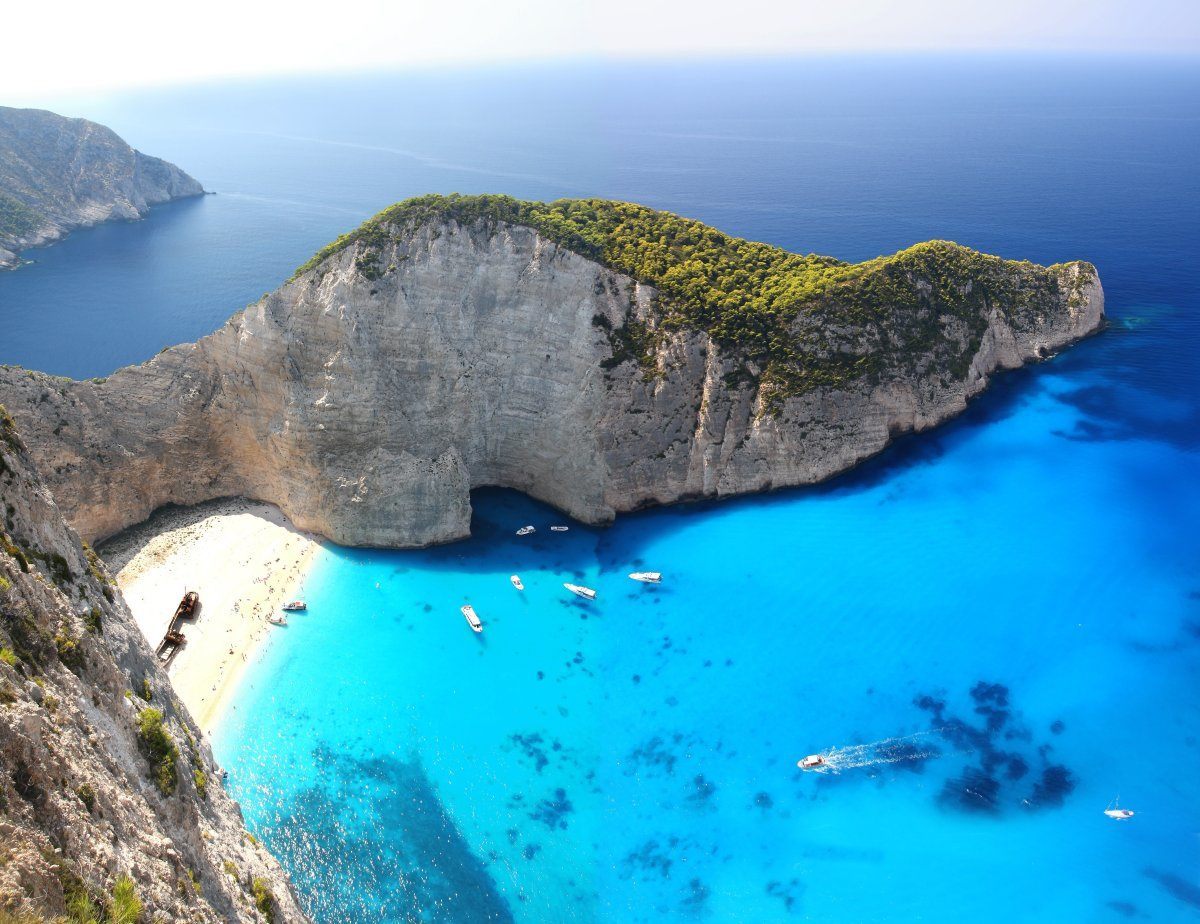 10. Tortuga Bay, Galapagos Islands
If you have time to linger in the Galapagos Islands beyond the typical boat tour, this beach near Puerto Ayora, Santa Cruz will no doubt call your name. To access it, you have to take a 30 minute walk down a shady path flanked by a forest of cacti, palo santo and matasarno trees. At the end of the trail, you are rewarded by an expansive beach with brilliant white sand and a sheltered lagoon to the right. Marine iguanas, white-tipped reef sharks (the friendly kind), rays, Sally Light-Foot crabs and turtles will be your beachmates.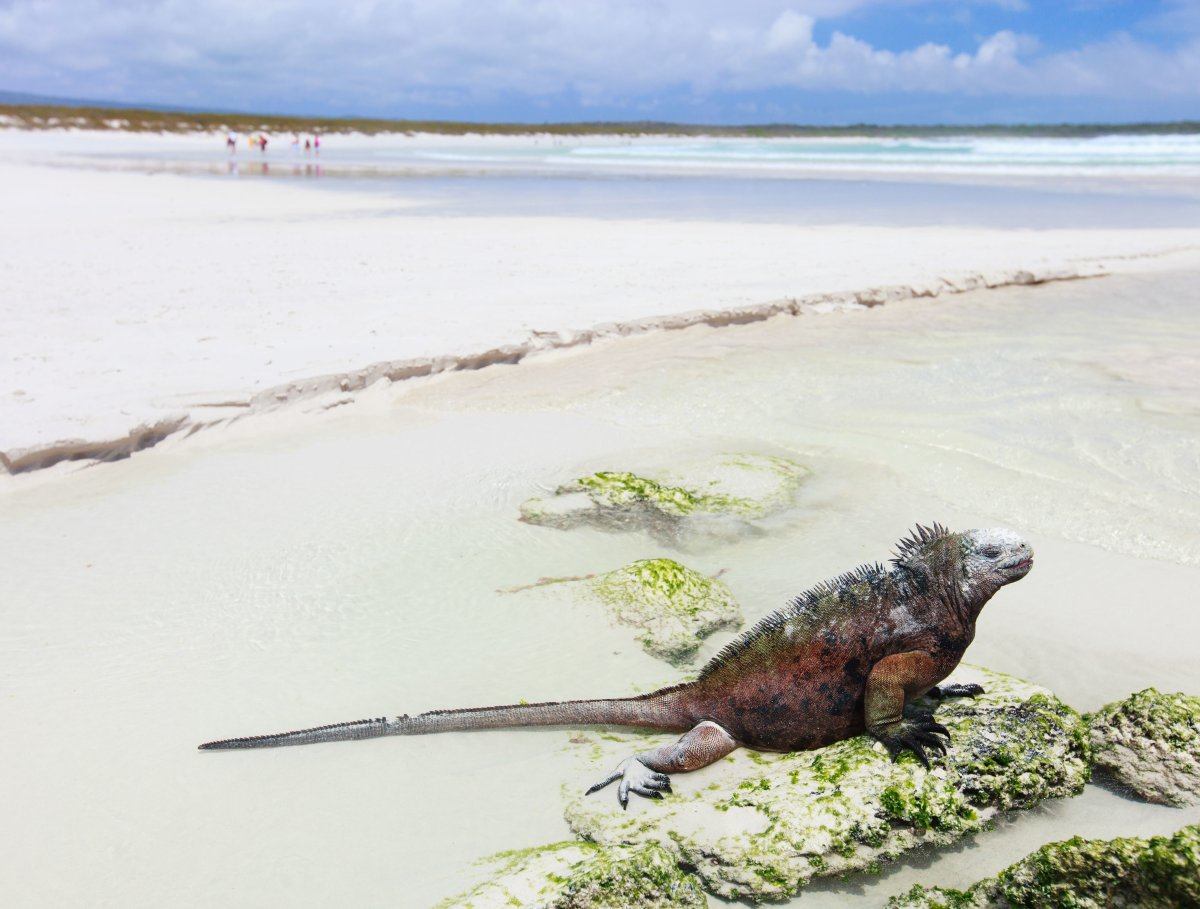 11. El Nido, Philippines
There are 45 islands and islets in the El Nido area of Palawan. The dramatic rocks and Karst cliffs of Bacuit Bay give this area its "wow" factor. This region is a popular tourist destination (for good reason), but you can still find quiet lagoons, coves, caves, springs and waterfalls to snorkel, hike and explore.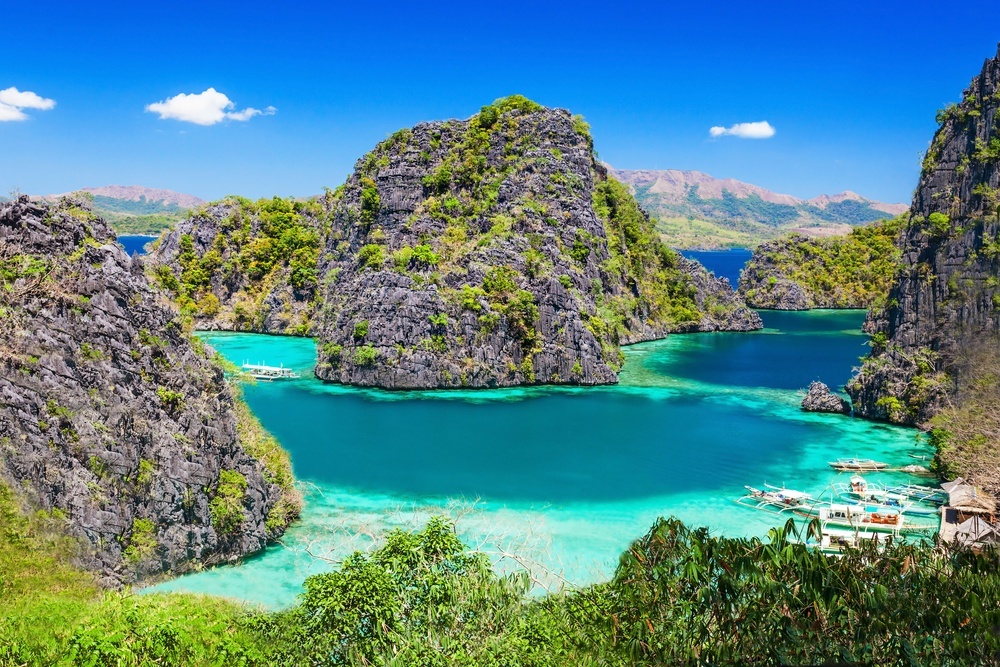 12. Beach of the Cathedrals, Spain
Locally known as Catedrais or Praia de Augas Santas, this stunning beach near Ribadeo will lift your spirits. Its astounding arches and picturesque sea caves are only visible during low tide. The rocky features really resemble flying buttresses of an old church.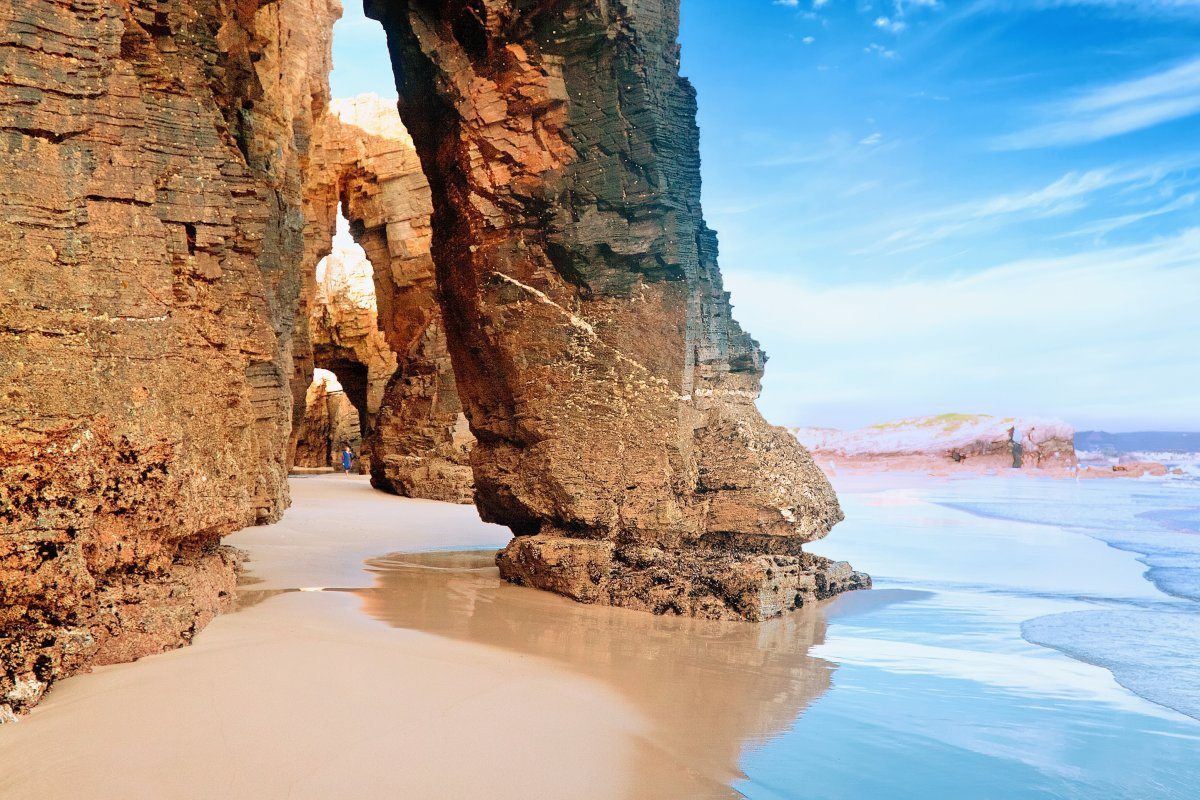 13. Havelock Island, India
Havelock Island is an eco-tourism hotspot in the exotic Andaman Islands of India. Radha Nagar Beach, Kalapathar Beach and Elephant Beach are not to be missed. Come here to enjoy some of the best diving in all of Asia.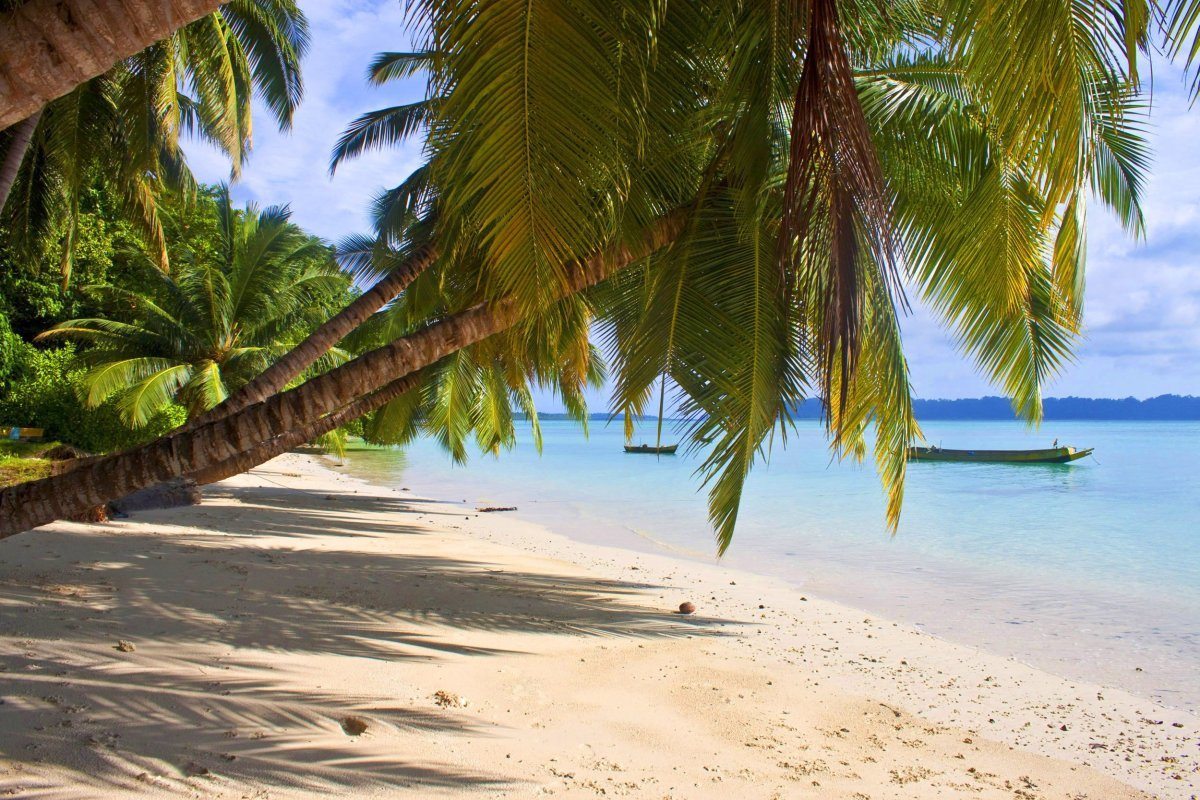 14. Three Cliffs Bay, Wales
Unless you've been there, you might not think "Wales" when dreaming of beautiful beaches, but it really has some of the most spectacular coastline anywhere. The Gower Peninsula near Swansea, in particular, contains a series of breathtaking beaches that rival just about anywhere on the planet, including Caswell, Langland, Rhossili and Three Cliffs Bay. They might not have swaying palms, reliable sun and tropical fish, but the towering cliffs and windswept seascape are stunning. This is a popular area for surfers and rock climbers.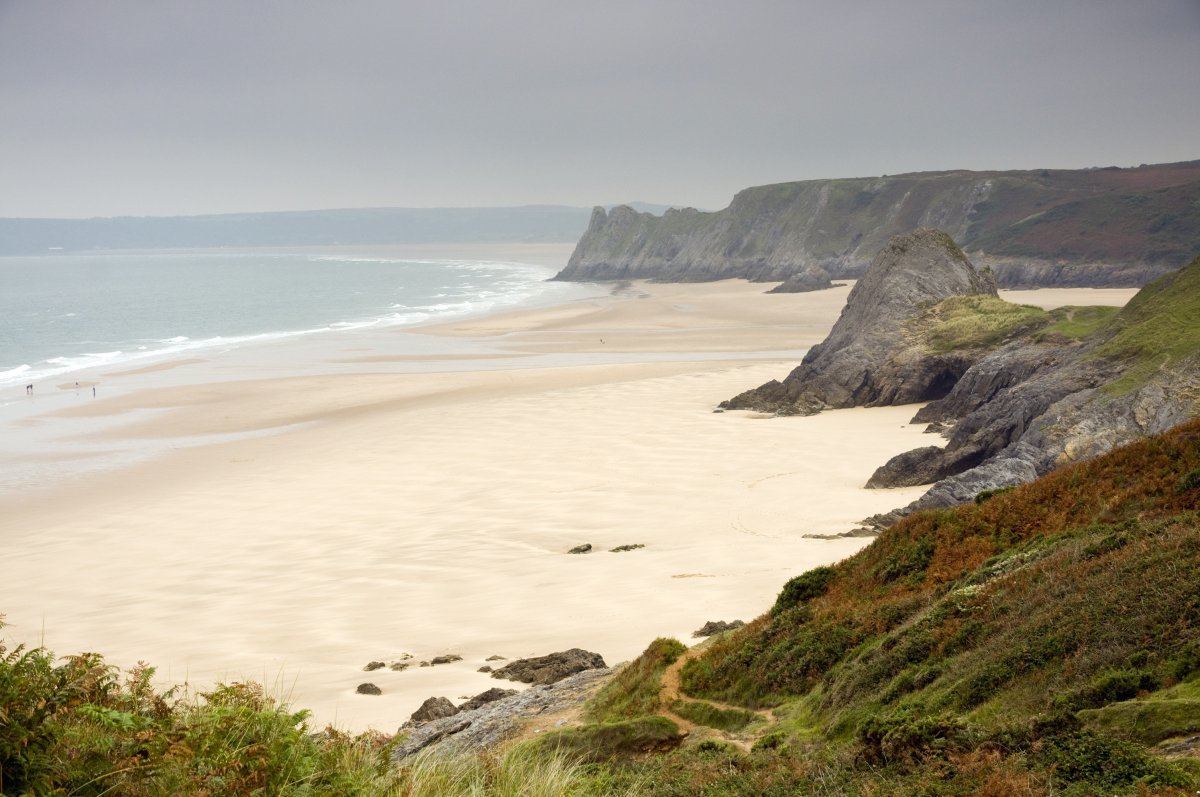 15. St. Lucia
It's hard to pick a favorite beach on this postcard-perfect paradise island. Any one near the pointy Piton mountain twins is first rate. Anse Chastenet, Anse Des Pitons and Jalousie Beach won't disappoint. The views above and below the waterline are phenomenal.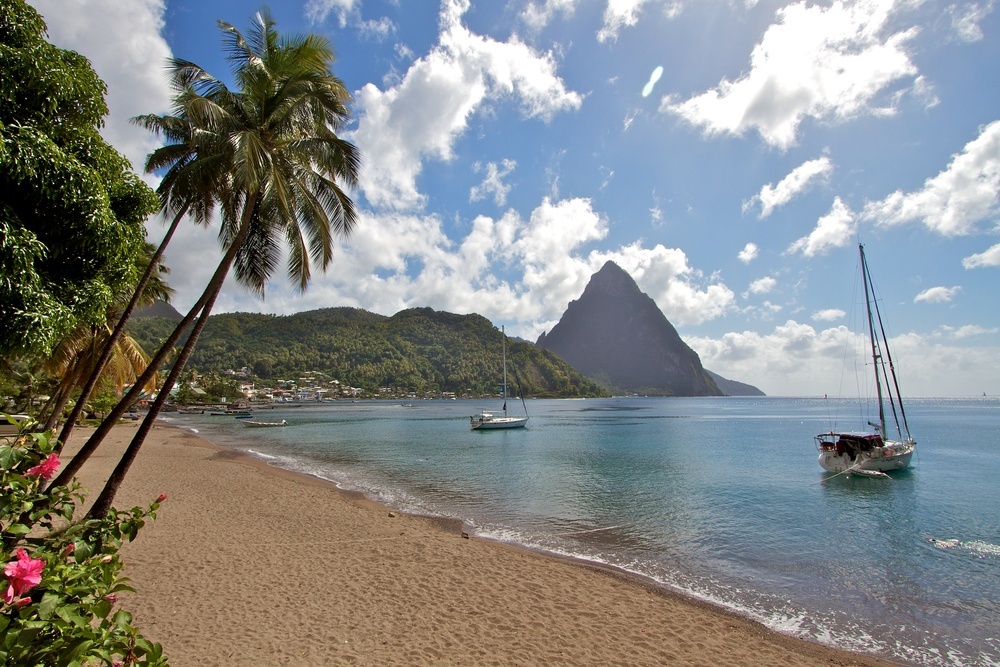 16. Hidden Beach, Mexico
It's takes a little effort to get to this gob-smacking beach in the volcanic Marieta Islands off Puerto Vallarta. You have to swim through a 50 ft tunnel with limited airspace to reach it, but even claustrophobics will be glad they came. The open-air cave of this hole-in-the-ground beach is unreal.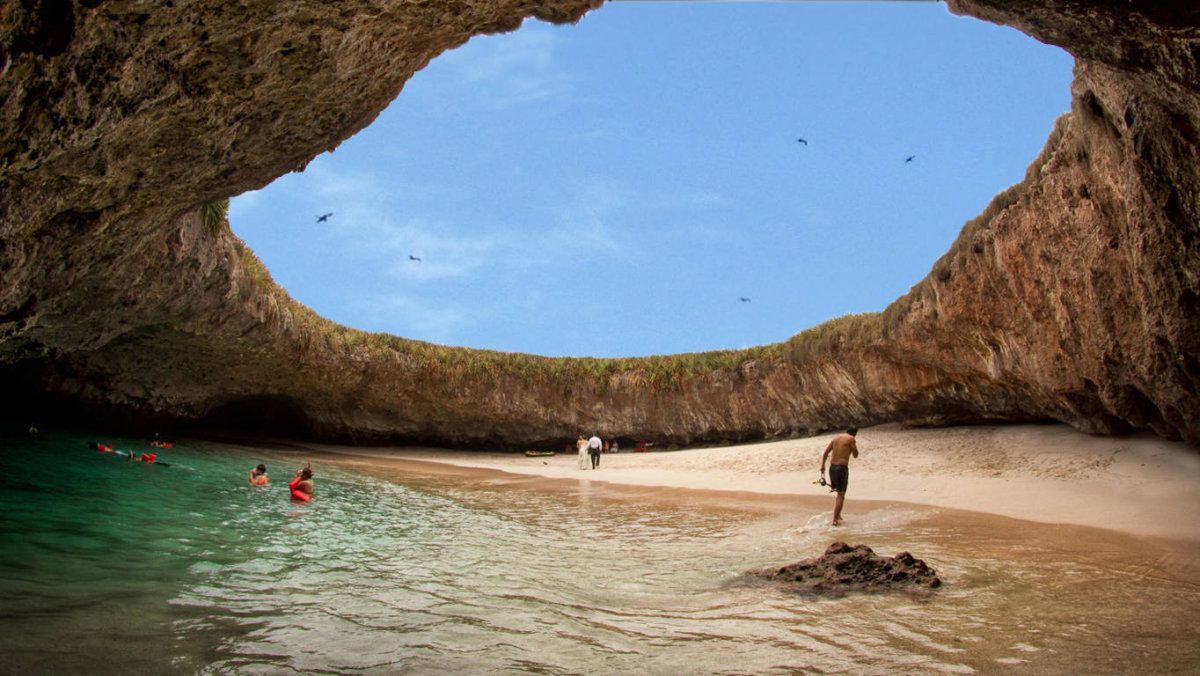 17. Whitehaven Beach, Whitsunday Island, Australia
You can't go wrong anywhere in Australia's Whitsunday Islands along the Great Barrier Reef (or most of the continent, quite frankly), but Whitehaven Beach is a stand-out. It's snow-white silica sand is exceptional, and doesn't retain heat so it's comfortable for barefoot beach strolls. Ahh, definitely one of the most beckoning beaches on the planet.