Golden sand is overrated. There are a handful of peculiar beaches around the world that go against the grain. They are naturally tinged in a rainbow of various hues, ranging from green to purple. Some sands are subtly tinted while others are quite vivid and distinct. Check out how Mother Nature shows off in this kaleidoscopic collection of unusually colorful beaches.
1. The Pink Sands of Rangiroa, French Polynesia
Rangiroa is a series of idyllic atolls near Tahiti that are popular with scuba divers and paradise seekers. Towards the southeastern side is Les Sables Roses (The Pink Sands), a phenomenal deserted beach with a pretty salmon-pink hue along its eastern corner. You might even spy passing dolphins swimming in this crystal lagoon.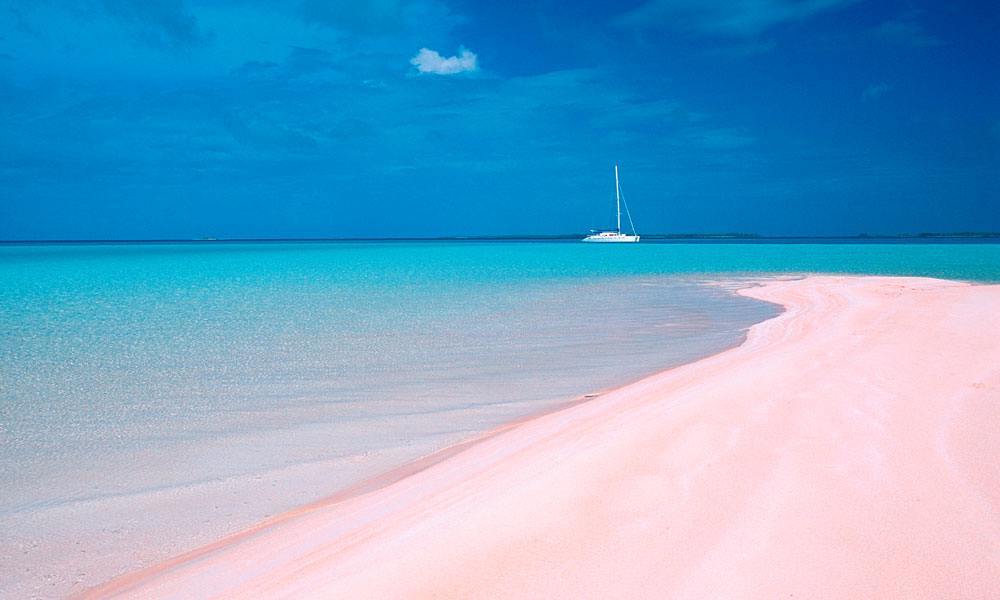 2. Green Beach of Punta Cormorant on Floreana, Galapagos Islands
There are only four beaches on the planet that take on a greenish tone. Punta Cormorant on Floreana Island is one of them, and its a unique sight to see. The sand twinkles with green olivine crystals (otherwise known as peridot), which are the result of volcanic eruptions. Sea lions, flamingos, rays, sea turtles and Sally Lightfoot crabs like to hang out around here.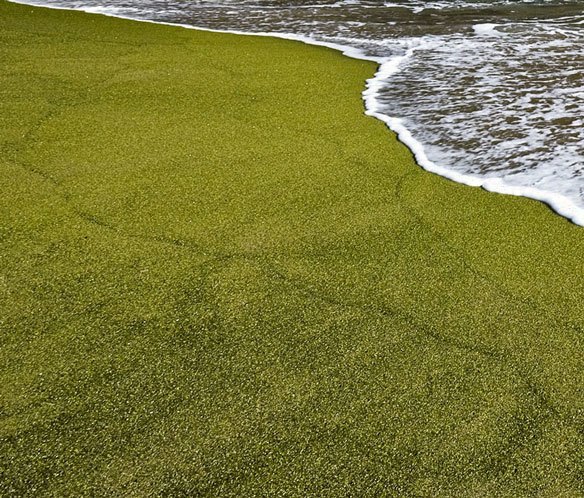 3. Purple Andrew Molera State Park Beach, Big Sur, California
This beach off the spectacular Pacific Coast Highway in Big Sur is sprinkled with purple sand. The coloration is due to mineral-rich silts being carried by coastal rivers and streams. It's worth the hike off of Spring Trail to see this rare site.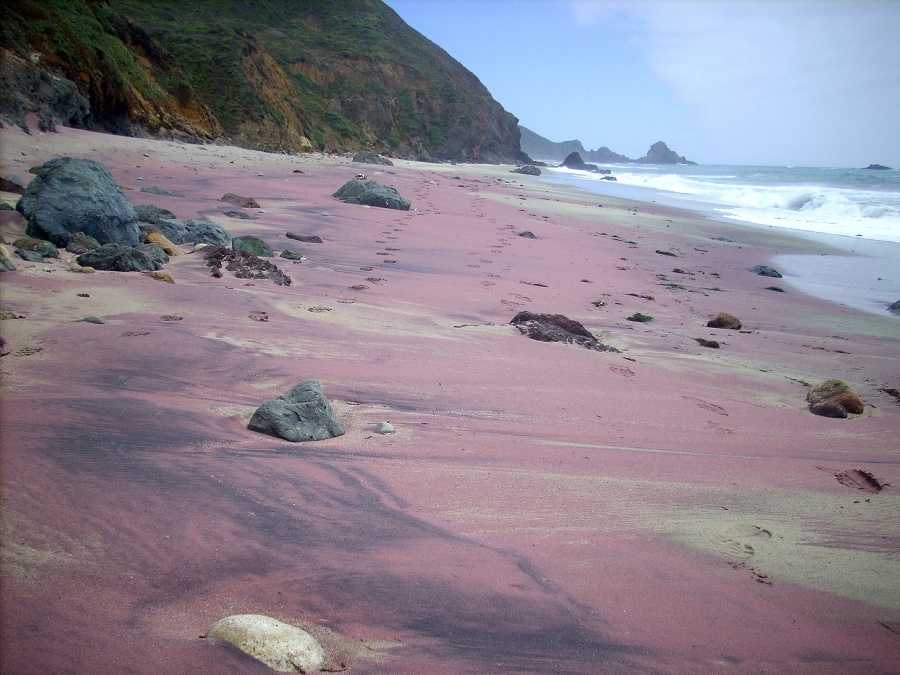 4. Red Sands Shore, PEI
Maritime Canada's Prince Edward Island is a storybook destination with an artistic heritage, friendly locals and scenic beauty. Come across the Confederation Bridge to build sandcastles in the iron-rich sands along these rugged rusty cliffs. Green Gables may have put PEI on the map, but the Red Sands shoreline will really impress you.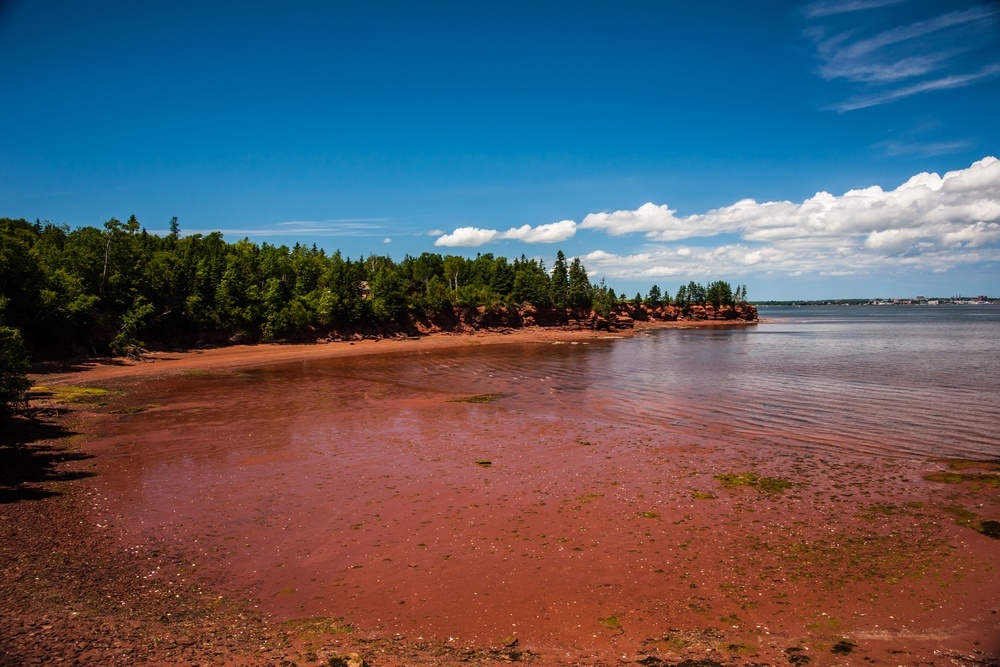 5. Black Volcanic Sands in Hawaii
The young, volcanic nature of the Hawaiian islands make it home to a number of vividly black beaches. About 30 miles from the Big Island's Volcanoes National Park is Punalu'u Beach, a wide strip of black sand also noted for its endangered sea turtle population. Maui's Wainapanapa State Park also boasts a beach with deep ebony lava sand.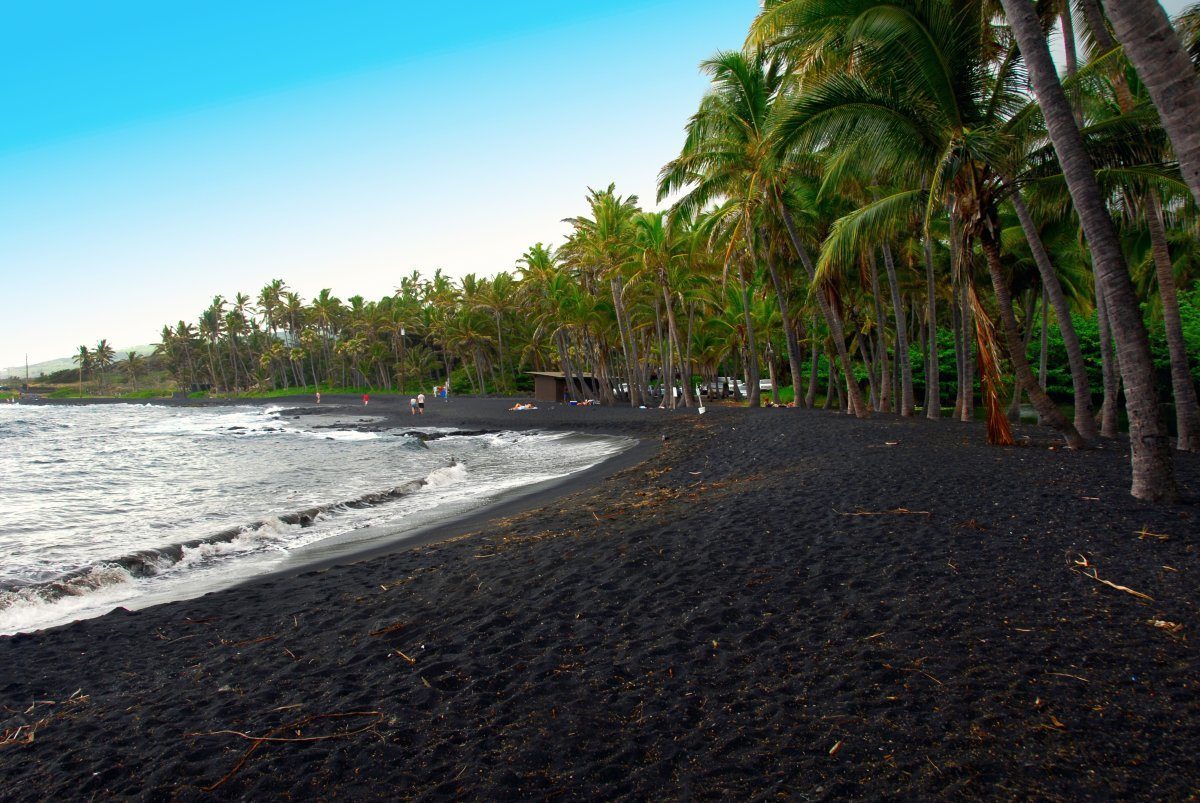 6. Orange-Hued Ramla Bay in Gozo, Malta
Ramla means "red" in Maltese, but this sandy beach is more of a rich orange-gold color. Surrounded by dramatic rocky cliffs, this curvy bay is popular with local families, tourists and snorkelers.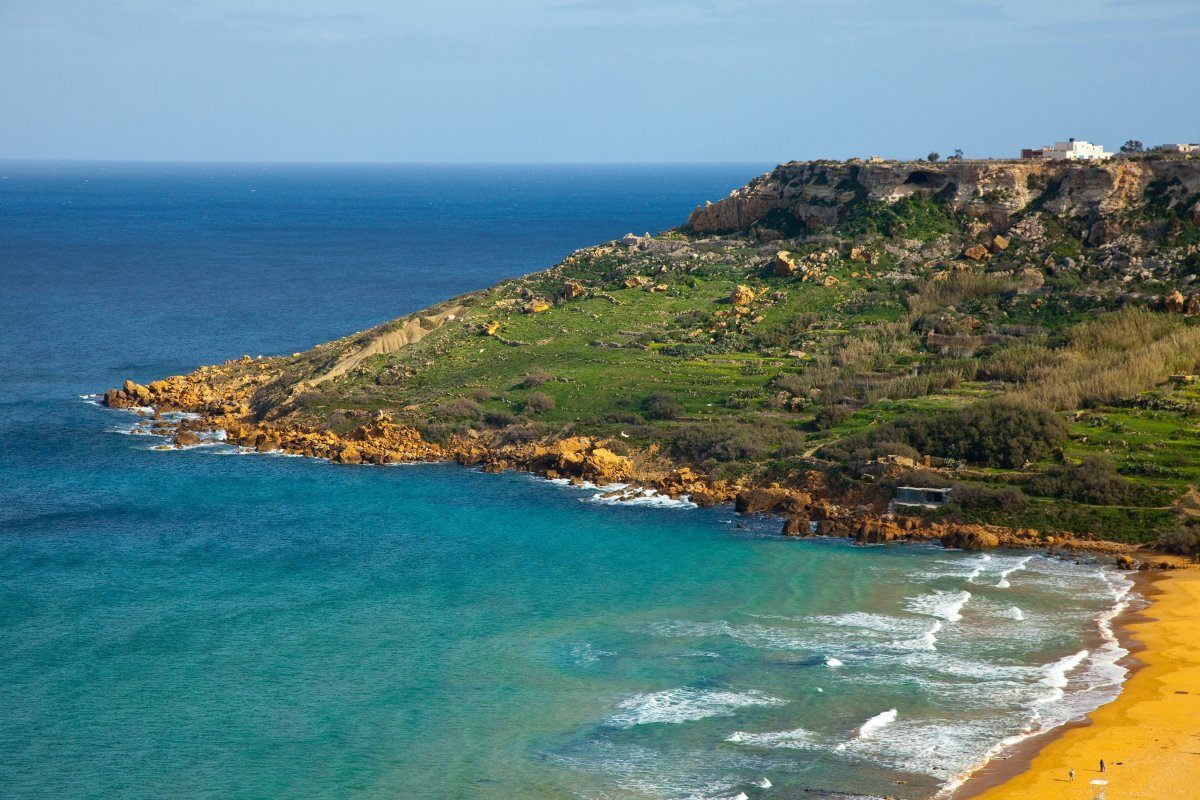 7. The Whitest Sand is on Hyams Beach, NSW, Australia
Many beaches boast sugary white sand, but this one has been officially named the world's whitest by the Guinness Book of Records. Hyams Beach, a small seaside village about 3 hours south of Sydney, has soft pure powder that almost looks like snow. Bring your sunscreen and sunglasses for this one as the glare is intense.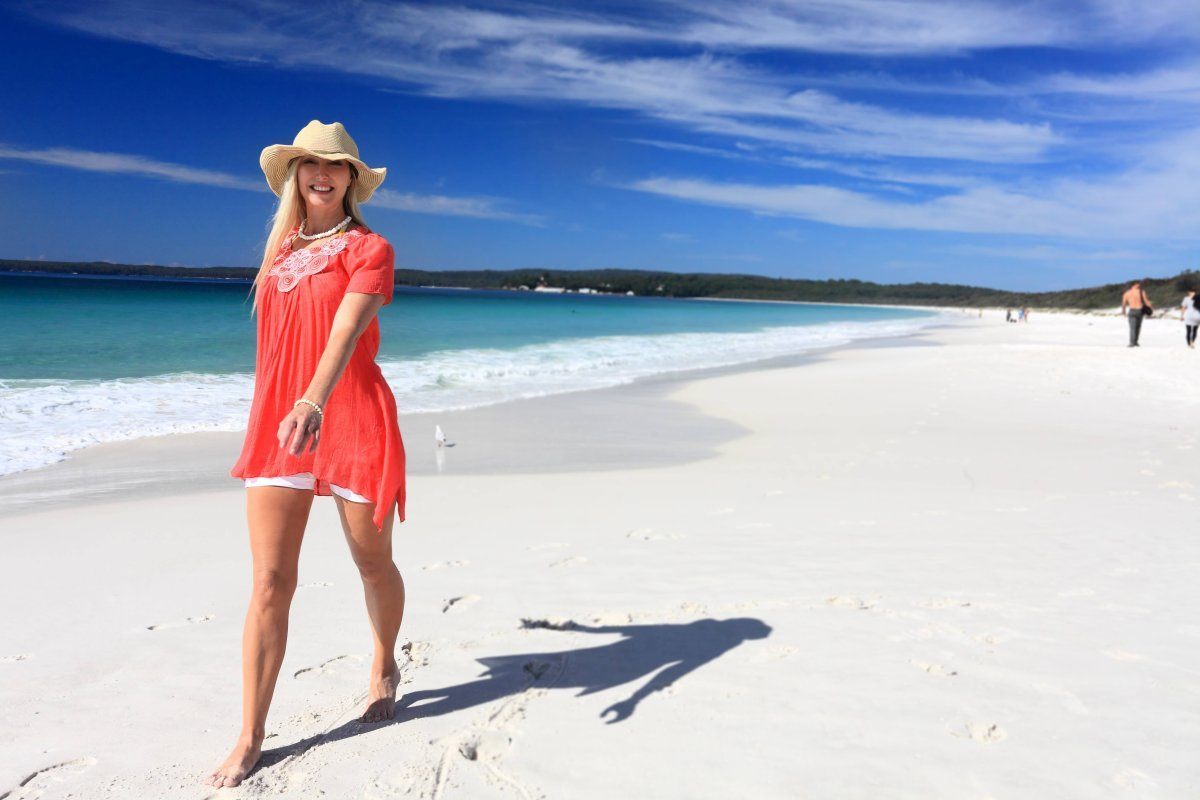 8. The Green Beach of Papakolea, Hawaii
Another rare green beach can be found on the island of Hawaii just west of South Point. It gets its distinctive coloring from olivine mineral deposits found in the region's cinder cone. It's one of the first crystals to form when volcanic lava cools.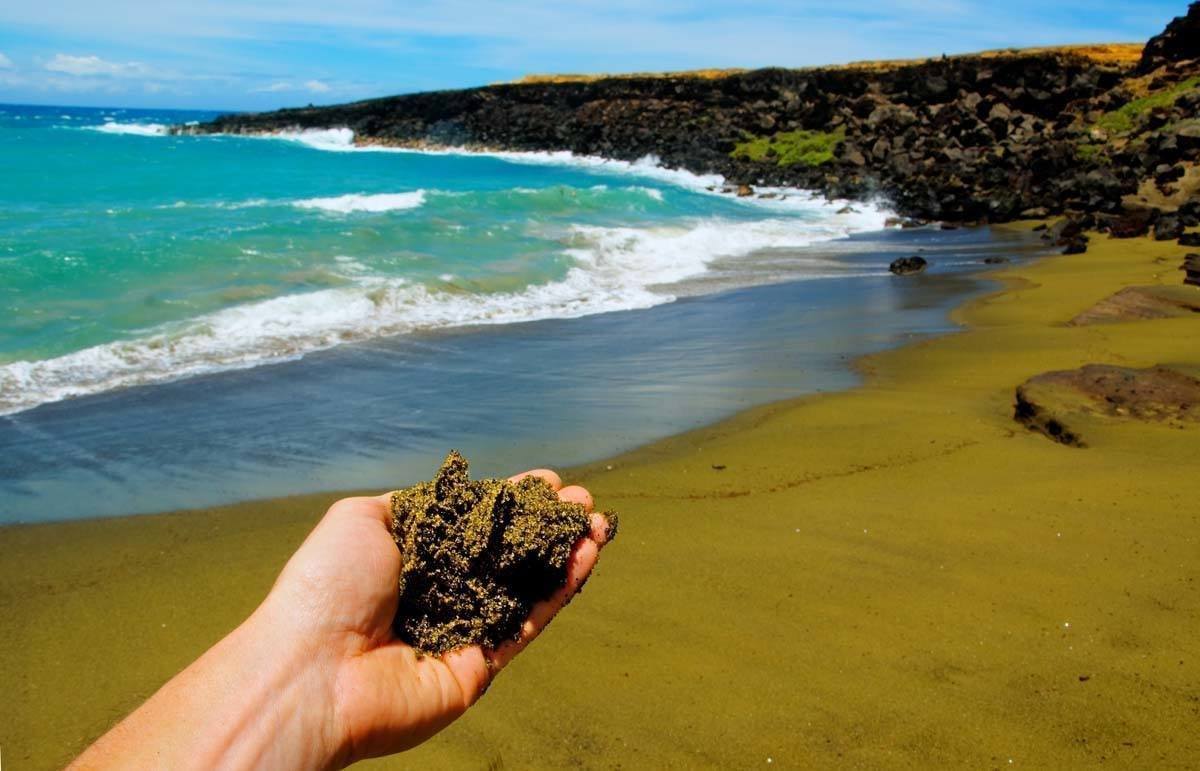 9. Glass Beach, Fort Bragg, California
It's not good PR to say this beach is garbage, but that's the source of the multicolored sea glass that dazzles here. Year's of careless dumping have resulted in a grinding down of glass, pottery and other substances by the pounding surf, so today's beaded sand resembles polished jewels. It's a remarkable sight from such humble origins.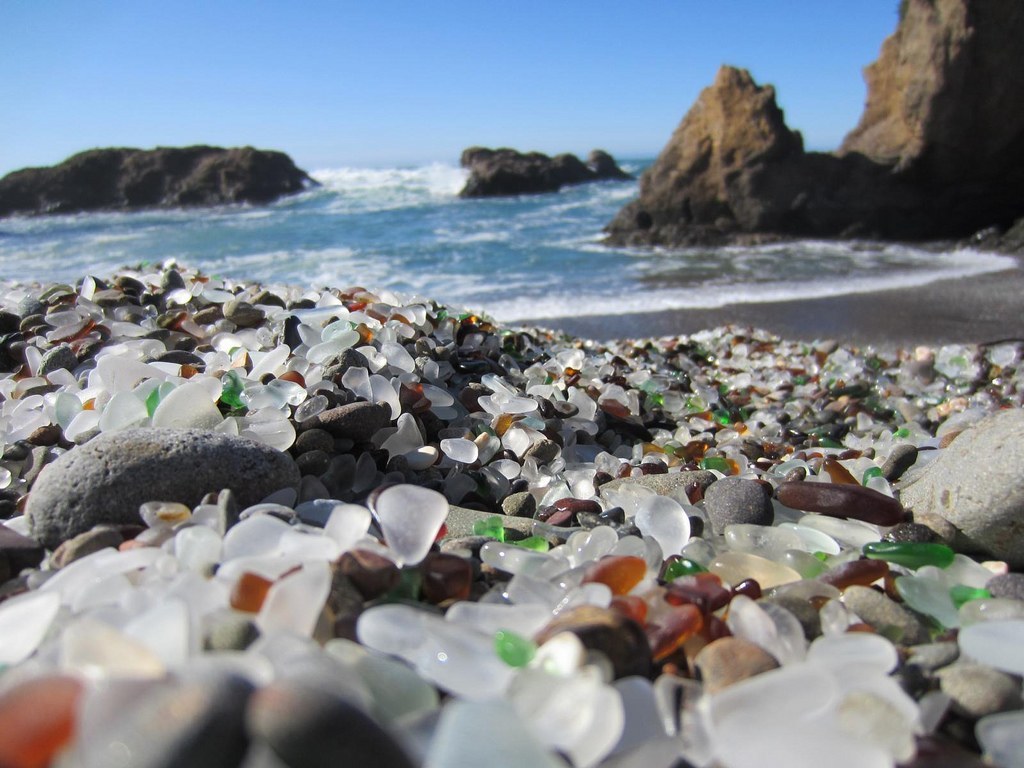 10. Pink Beach of Komodo Island, Indonesia
If the dragons alone aren't enough to convince you to check out Komodo, perhaps this pristine pink beach will. The pretty sand appears rosy because of its powdery blend of white shell crystals and red Foraminifera – minerals from tiny organisms that live on coral reefs.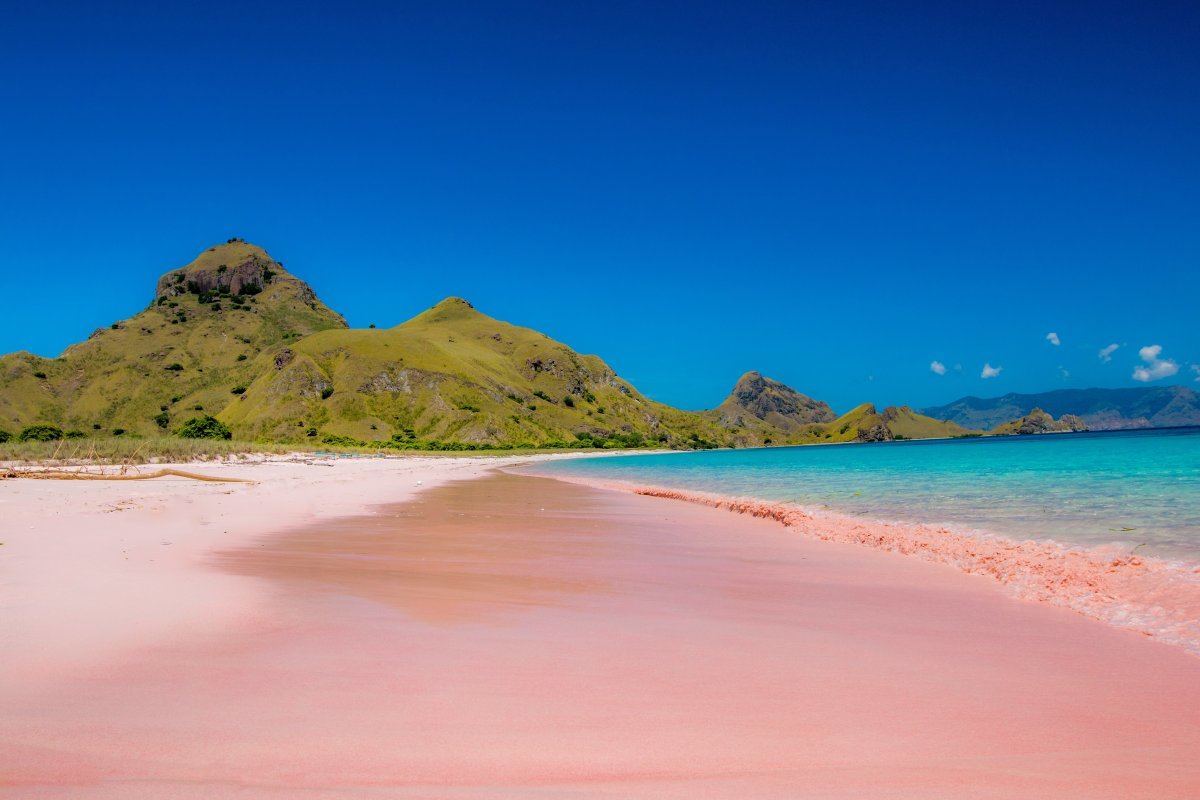 11. Red Beach of Santorini
This fabled Greek island is blessed with deep blue waters, white-washed houses and multicolored beaches. White, grey, black and golden sands are found along its coast, but the most striking is the aptly named Red Beach. Not far from the ruins of Akrotíri, the volcanic rock formations have contributed to a stunning covering of rich russet sand. Its a small stretch of beach, but the soaring cliffs that flank it are impressive.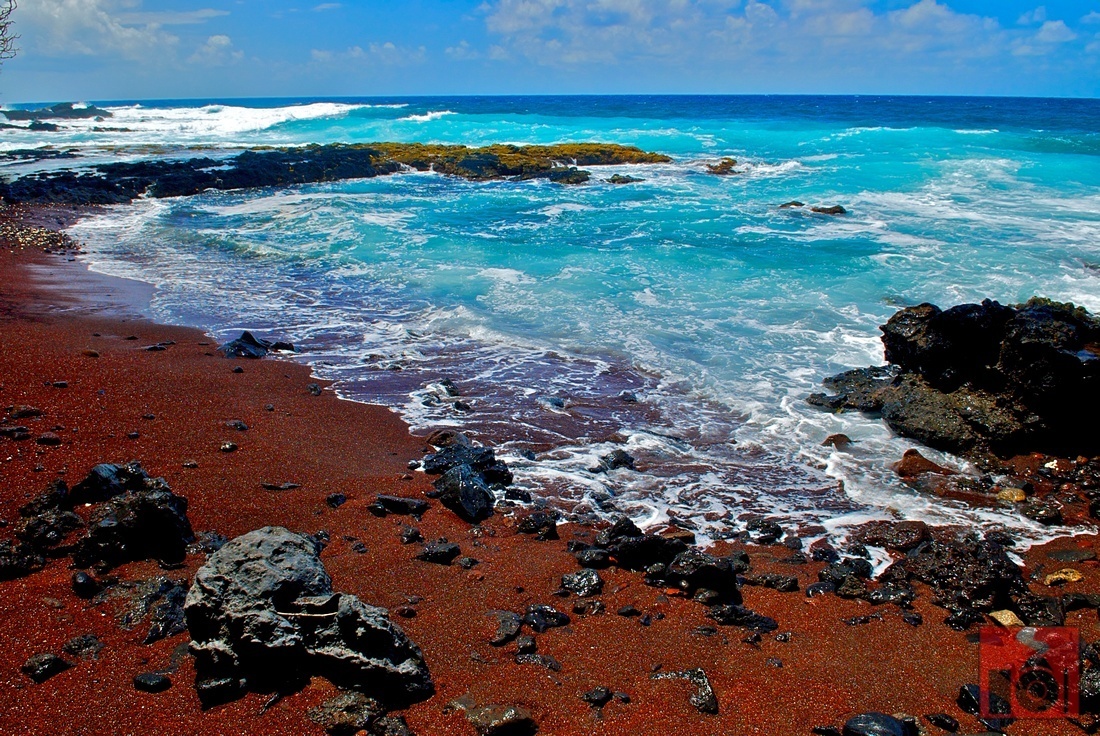 12. Fire and Ice in Vik, Iceland
Iceland is a volcanic hotspot on the globe, and many of its beautiful beaches are strewn with dark lava dust. This black sand takes on a deeper hue when contrasted with ice shards in winter. Reynisdrangar Beach near Vik is a particularly jaw-dropping stretch of raven sand beside bizarre basalt columns known as the "organ pipes". Funky rock arches, caves and offshore spindles have inspired folktales of trolls in the area.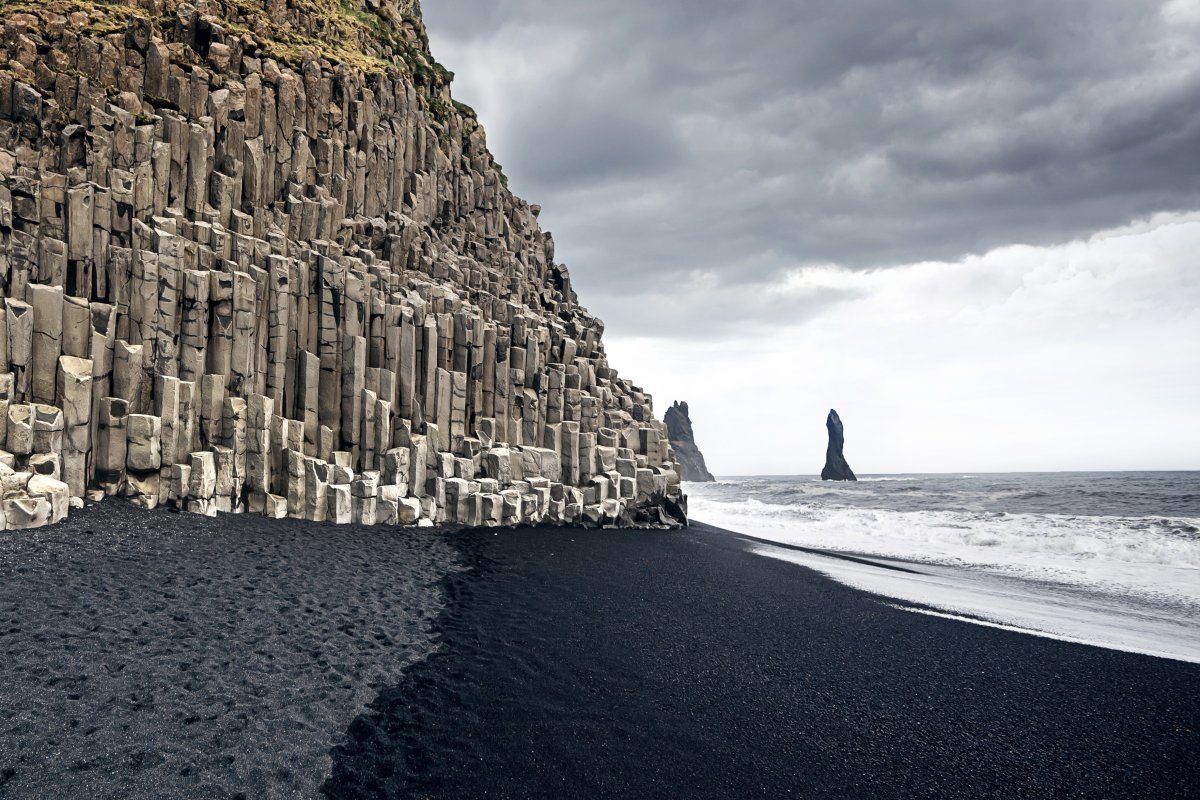 13. Bioluminescent Beach in the Maldives
This is one of the world's unusually colorful beaches, but not because of the sand. It's what sparkles in the water at night that gives it a fairytale magic. The glow-in-the-dark micro-organisms that causes this phenomenon can be seasonally found in various places throughout the world including Puerto Rico, Fiji, Jamaica and the Galapagos Islands, but the occurrence in the Maldives is particularly high-wattage. Usually bioluminescence requires a little agitation in the water to light things up, but these ones seem to beam brightly for up to a minute all on their own.
14. Shell Beach, Western Australia
Consider this a beach still in its infancy. It needs a few millennia of surf erosion to grind its resident shells into a fine powdery sand. For now, its a vast 110 km long stretch of Western Australian coastline strewn with pristine white cockle shells just waiting for time to wear things down. It's a little rough on bare feet, but it's an amazing World Heritage Site to check out.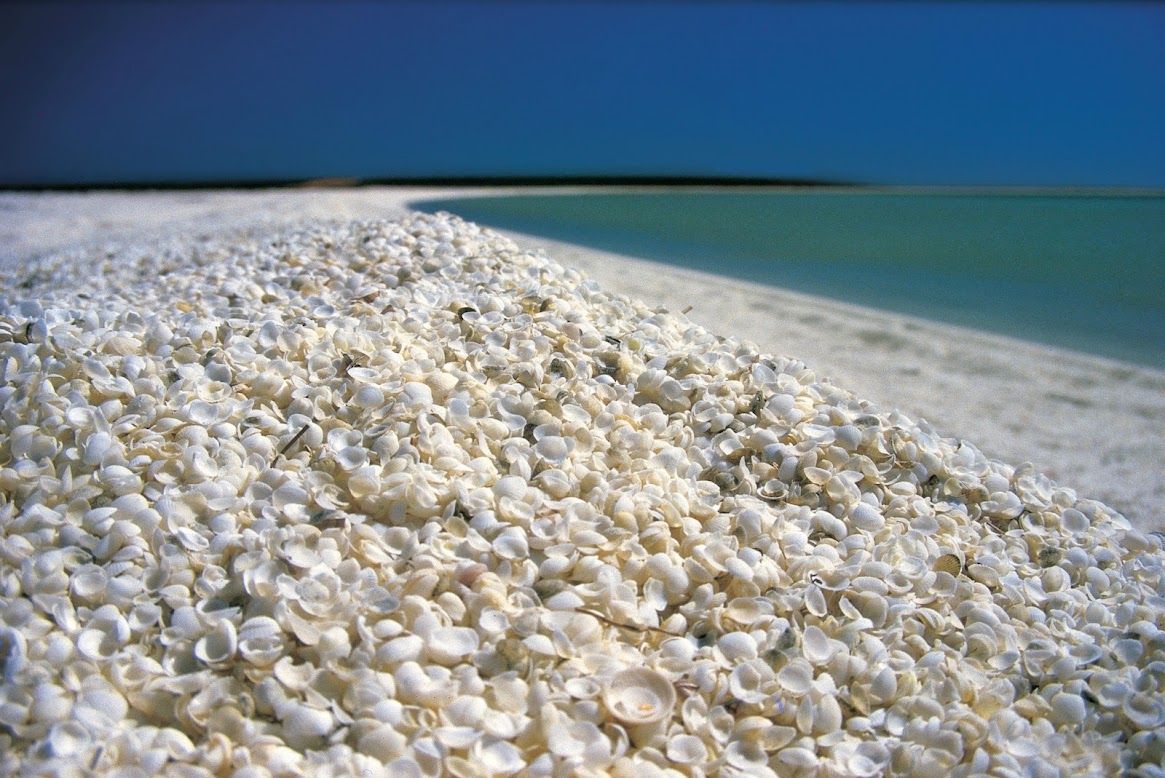 15. Red Sands of Rabida, Galapagos Islands
One of the reasons Galapagos such a fascinating archipelago is that each island has a unique character, geology, flora and and fauna depending on volcanic variations. Isla Rábida shows off a distinctive scarlet tone due to a high iron content in its formative spew.