Seaside settings of sun, sand and surf are often considered a thing of beauty. But the ugly truth is that some of the world's beaches are blech. These formerly scenic coastlines are now strewn with garbage, contaminated by sewage, overwrought by algae blooms or vexed by a host of environmental concerns. If you're not careful, a fun family outing at the ocean can be hazardous to your health. Here are 12 dirty beaches to avoid like the plague.
1. Goa, India
The fabled beaches of Goa draw more than 2.5 million tourists to West India each year. While the cliched hippie backpacker may make you think this is a "green" destination, the fact is this coastal environment is a victim of its own popularity. Litter, broken beer bottles, burning plastic, mining runoff and sewage from nearby hotels are sullying this once pristine area. The free-roaming cows aren't helping matters, either. These bovines may be sacred, but their feces are contaminating the water and threatening human health. The beaches within this former Portuguese territory are now ranked amongst the world's dirtiest.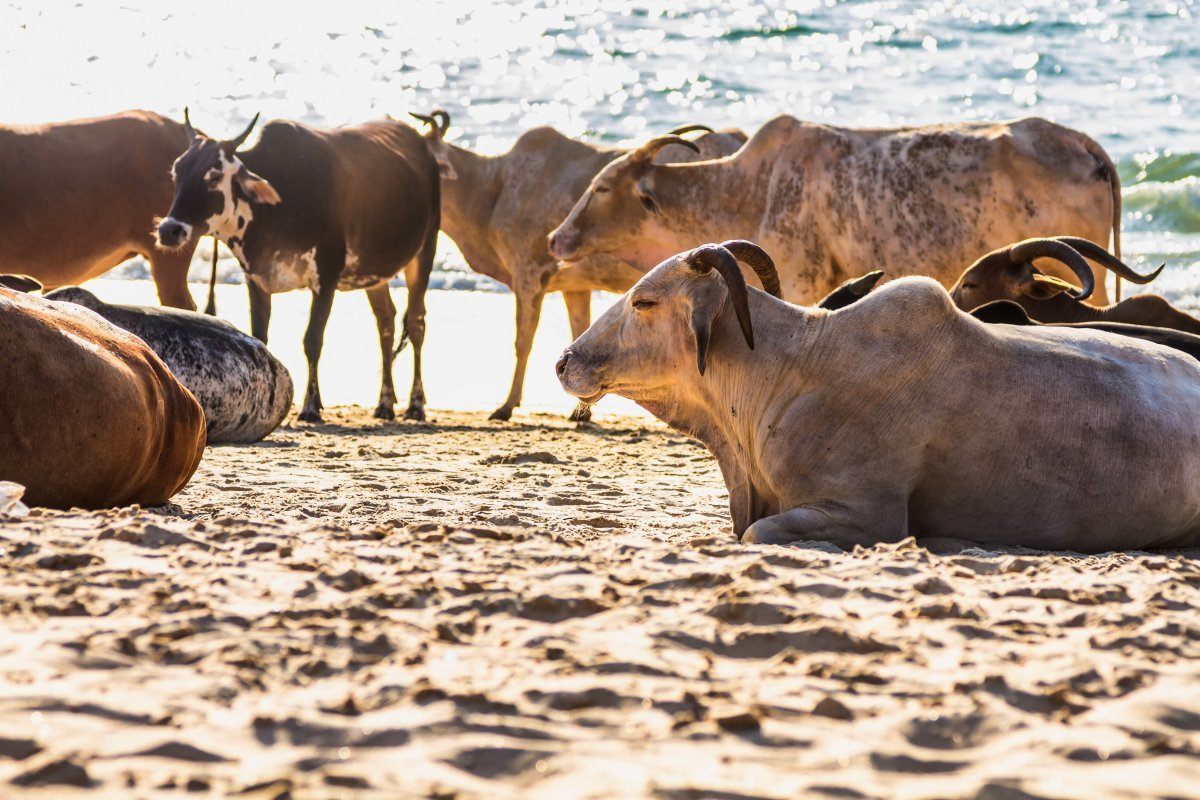 2. Haina Beach, Dominican Republic
The Dominican Republic is a popular Caribbean paradise, but you'd best avoid Haina Beach when visiting Santo Domingo. Alarming levels of lead have been detected in its sand and soil, due to improper recycling of car batteries at an illegal plant in the area. Sadly, the local population of Bajos de Haina have one of the highest incidents of lead poisoning in the world. Having the nickname "the Dominican Chernobyl" keeps Haina off the tourist brochures and certainly qualifies it as one of the world's dirty beaches to avoid.
3. Marunda Beach, Indonesia
This beach near Jakarta is one of the most polluted on the planet. Due to wind and tide currents, all the refuse from neighboring beach communities meanders its way here, making it the ultimate garbage dump. Nearby factories release oil and other contaminants into the water. It is said you can smell Marunda Beach a mile away, yet somehow it is still a popular recreation spot with locals and tourists alike. Our advice – avoid it like the plague.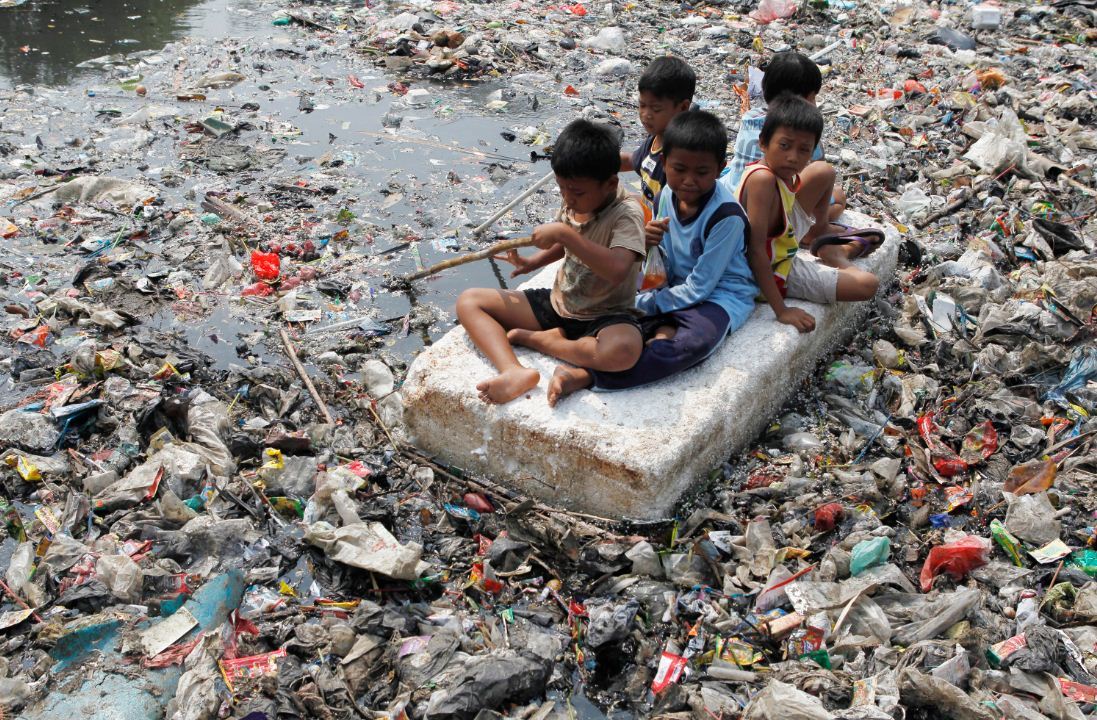 4. Fujiazhuang Beach, China
If the trash doesn't deter you from visiting this Dalian beach, the crowds should. You can barely stretch out on a towel or dip into the sea without bumping into bodies. Consider this "people soup". Although it is one of China's most popular beaches, it is woefully under-serviced in the sanitation department. There is only one toilet block per 10,000 people, so you can just imagine what the ocean water is brimming with.
5. Doheny State Beach, CA
This SoCal surfer's beach in Dana Point has won the dubious title of "most polluted beach in California" several times now. Its inlet location, urban sewage runoff and excessive seagull droppings has lead to persistent contamination issues, with a high percentage of water samples failing state standards for safety. There have been recent efforts to try to clean up this otherwise pretty beach, but you'd best heed the warning signs when they tell you to stay out of the water.
6. Port Phillip Bay, Australia
Australia is spoiled with stunning beaches, but the ones in Vitoria's Port Phillip Bay are sadly spoiled. A decade ago, changes to the region's waste water and storm runoff systems mean over 300 drains empty into the bay. This has resulted in an alarming array of broken glass, used syringes, plastics and other garbage washing up on shoreline. Elevated bacteria levels are a health concern, and smelly water makes this coastline unpleasant. Lifeguards do their best to clean it up, but it's an ongoing battle.
7. Seminyak Beach, Bali
Exotic Bali is a beautiful island, but some of its most popular beaches are being destroyed. The Seminyak strip through Legian and Kuta is a main tourist draw lined with hotels, guest houses and restaurants, but this coastline is being contaminated by agricultural runoff, sewage, urban refuse and industrial waste. Recent building developments and increased fertilizer use on nearby farms have given rise to some serious health and environmental concerns. With tourism being a lifeline to this island's economy, serious efforts are needed to clean up these beaches for locals and tourists alike.
8. Repulse Bay, Hong Kong
Hong Kong's Repulse Bay might be lined with luxury condos, but the beach is not to be recommended. It has earned the nickname "Repulsive Bay" in recent years. Polluted runoff from construction sites drains into the water here, leading to high E. coli counts and algae growth that is affecting the marine eco-system and makes the beach stink. Several sources say the greyish sand color is partially due to liposuction fat from the many clinics in the area. Yuck.
9. Blackpool, UK
Blackpool has long been one of the most popular beach holiday towns in the UK, drawing more than six million visitors each year. However, many are of the young partying variety who take little care of the seaside environment. It is often strewn with trash, broken bottles, styrofoam take-out containers, used syringes and other paraphernalia, not to mention pools of vomit from overindulgent revelers. The water quality along the Lancashire coastline is of growing concern, and there's talk of closing some areas off to swimmers.
10. Nakoso Beach, Japan
The official word is that beaches around Fukushima, Japan are safe and open for swimming, despite the devastating nuclear disaster from 2011's tsunami. In fact, a PR campaign featuring smiling children splashing in the waves has beckoned crowds to come back to the beach. Local authorities claim the radioactivity concentration in the water is negligible. However, these TEPCO authorities have their own agendas to serve. Frolicking in the waters near a crippled nuclear facility seems like an unnecessary risk to take, considering the host of health concerns that can manifest years down the road.
11. Chowpatty Beach, India
It's not hard to imagine that a city the size of Mumbai has a difficult time juggling its garbage. Not surprisingly, a lot of it winds up on local Chowpatty Beach, which is often piled with plastic, paper and food waste. Much if this flows in from the city's sewers, drains and ditches that wash out at the seashore. The water is further contaminated by manure. Some call the beach "Cow Patty" because of this. Still, the beach is popular, especially during the Ganesh Chaturthi celebrations when thousands descend upon it. You'd be wise to stay out of the water as it is clearly one of the globe's dirty beaches to avoid.
12. Pelee Island, Canada
Some of the beaches along Lake Erie have been known to close due to its prolific population of blue-green algae. This toxic algae is even affecting the tap water supplies in some areas. Often, algae blooms are natural, cyclical occurrences, but they may be adversely affected by agricultural and fertilizer runoff, industrial waste and sewage. The algae's microcystins can cause headaches, fevers, vomiting, diarrhea, hives, blisters and rashes, so pay attention to the authorities' warnings here. Stay clear of these beaches during these temporary flare-ups.