So, you're looking for the best wreck dives? Well, look no further. These sites from across the globe are all wonderful for very different reasons. Taking a dive deep into the waters of these locations will get you an up close and personal view of sunken wreckages. Over time, they've turned into colorful and vivid attractions thanks to the array of sea life that have made these underwater monuments their homes. Here are 10 of the best wreck dives for scuba lovers just like you.
1. Naked Lady – Kona, Hawaii
Experienced divers love to explore the small wreckage on Kailua Bay. Dubbed Naked Lady (or Engedi), the underwater vessel lies 110-feet beneath the surface of the ocean. Taking a dive here means you'll not only be able to view the wreckage, but you'll see a ton of marine life that's endemic to Hawaii, including Hawaiian Lionfish, Leaf Fish, and the colorful Longfin Anthias.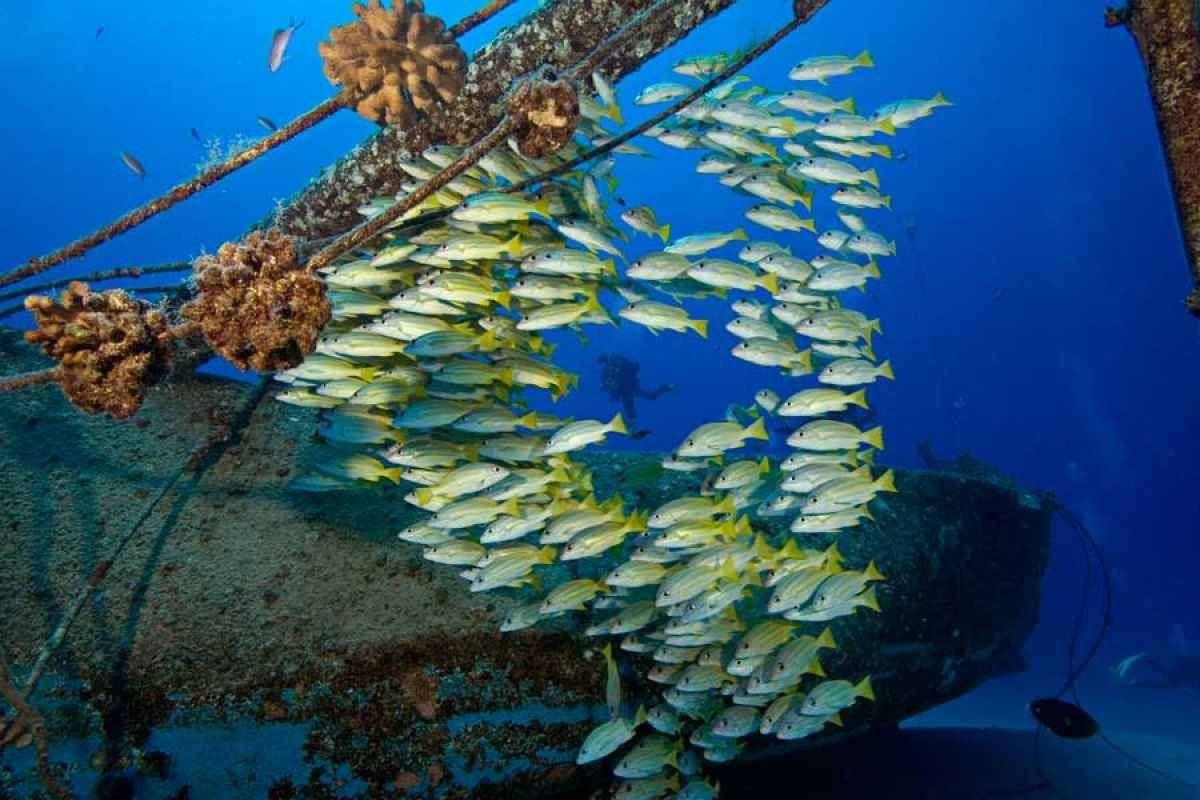 2. The Yongala – Australia
Australia's largest and best-preserved shipwreck can be found off the coast of Townsville. The SS Yongala passenger ship sank in 1911 after sailing into a cyclone. The wreckage wasn't discovered until 1958, and soon thereafter, it became a tourist attraction and one of the most popular dive sites in the world. Divers aren't allowed inside the wreck, since the Yongala has been under the Historic Shipwrecks Act since 1981, but you can still dive near the site and explore the beautiful marine life; including the array of sea snakes, turtles, coral, and tiger sharks.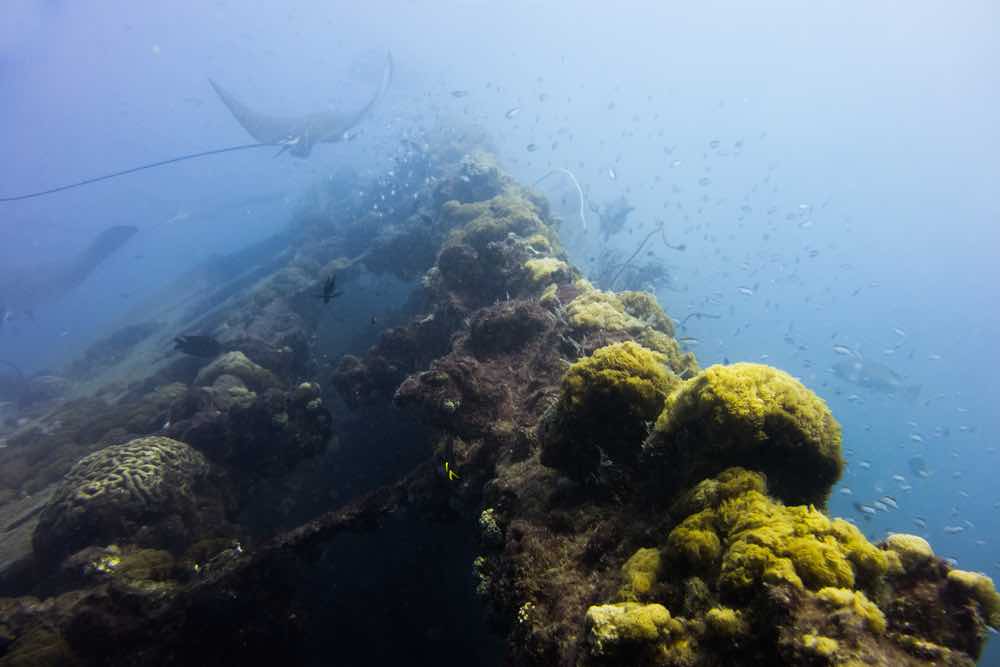 3. USAT Liberty – Bali, Indonesia
In 1942, the USAT Liberty was torpedoed by a Japanese submarine, leaving it beached on the black sand in Bali.
In 1963, a volcanic eruption pushed the rusting ship into the ocean where it now lies underwater 30 miles offshore. The wreckage has been broken apart over time, so you can't swim inside of it. However, you can still see its rusted guns and artillery. The entire ship was massive, 394-feet in length to be exact, and it's now covered in dazzling soft corals, sea fans, and anemones. Scuba divers have also witnessed barracudas and Lizardfish swimming around during their explorations!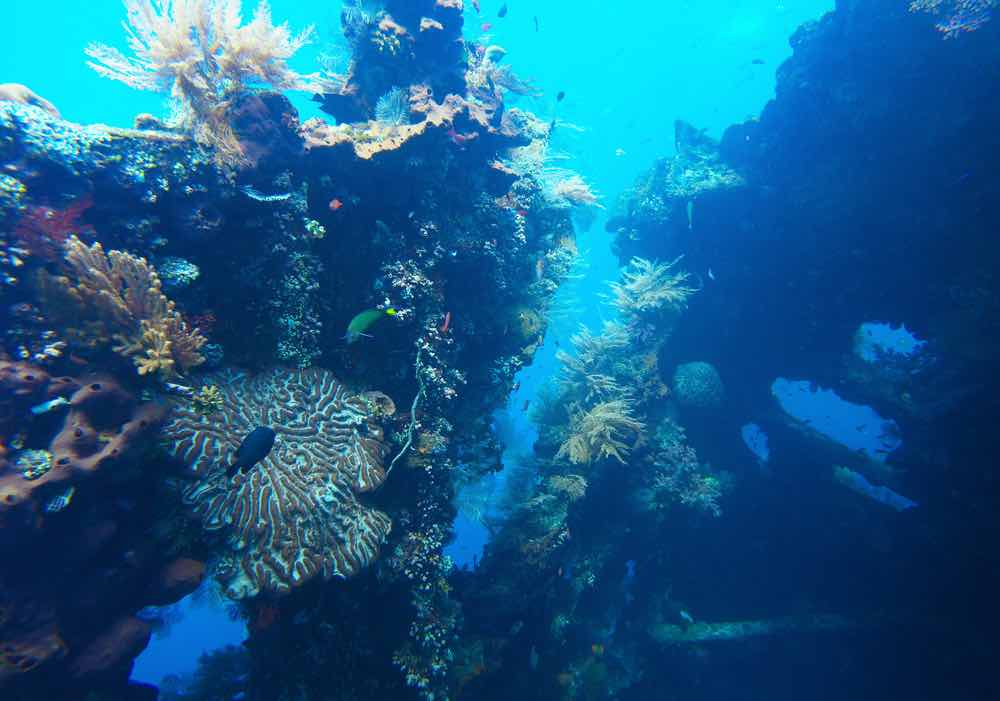 4. The Lulu – Gulf Shores, Alabama
The Lulu should definitely be on every diver's bucket list. This purpose-sunk freighter shipwreck is located south of Perdido Pass. This site is a favorite amongst beginners because the top of the wreck is at 50-feet deep while the bottom level is at 115-feet. Now that it's considered an artificial reef, it's home to snapper fish, mackerel, and toadfish.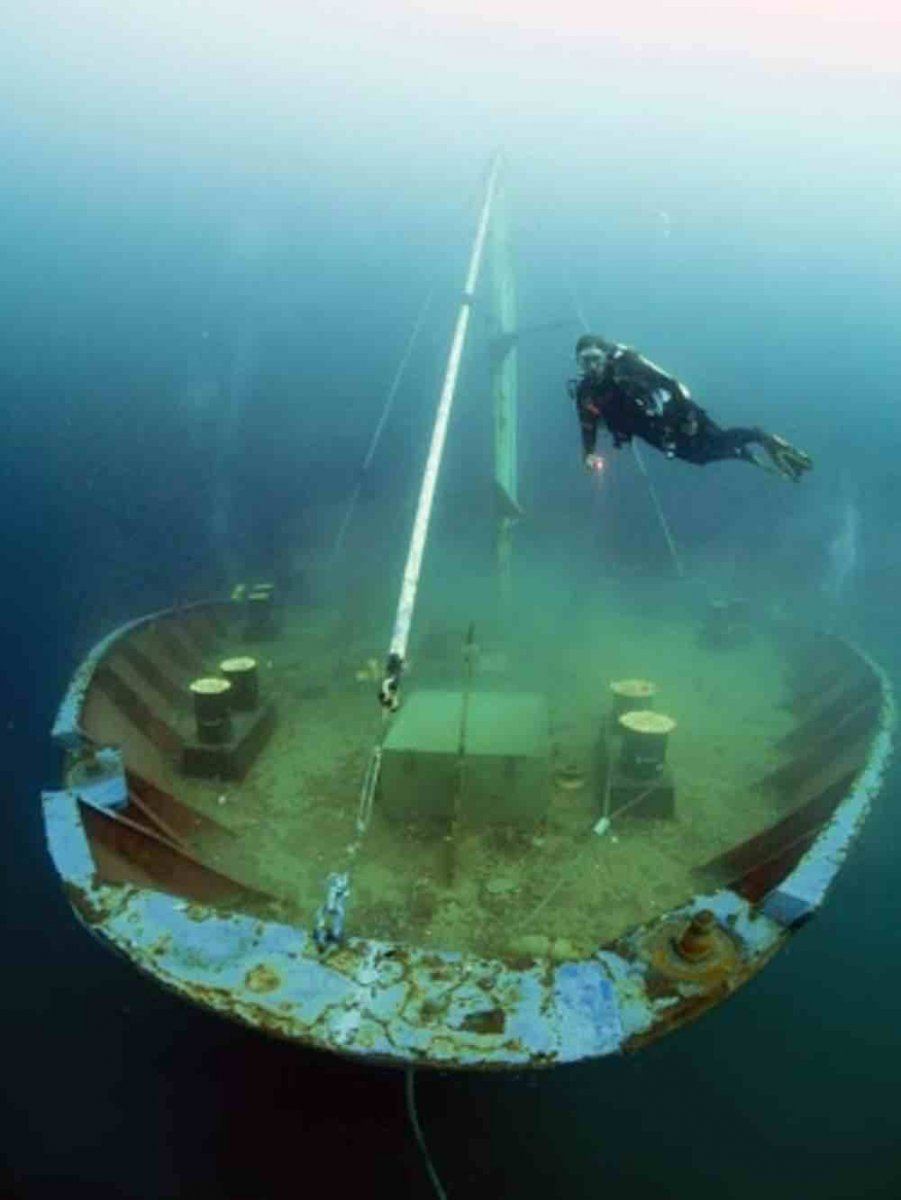 5. Hilma Hooker, Bonaire
Bonaire is a scuba diver's paradise with over 60 dive sites, but the most infamous is the Hilma Hooker.
The cargo ship was investigated by customs officials in 1984, and 12 tons of marijuana was uncovered. The ship was later moored at the pier, but since it was in such terrible shape, customs officials were worried she may sink. After divers begged to have the ship used as a dive site, she mysteriously sank near the capital of Kralendijk. This wreck has something for everyone, including beautiful reef, sea fans, sponges, and tons of tropical fish.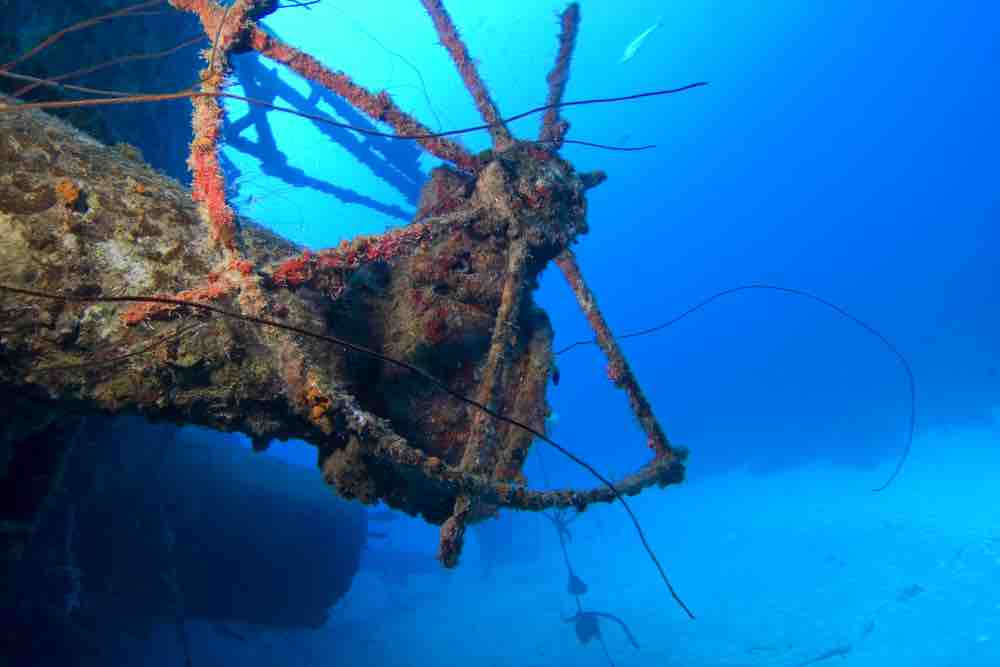 6. The Tabarka Wreck – Scotland
This blockship has become one of the top wreck dive sites ever since it was deliberately sunk off the coast of Orkney, Scotland. The Tabarka wreckage lies upside down 149-feet below water, and it's one of the many sunken ships you can dive inside of. Because of the high water flow, marine life is able to flourish around the wreckage, making it one of the most visually stunning dive sites.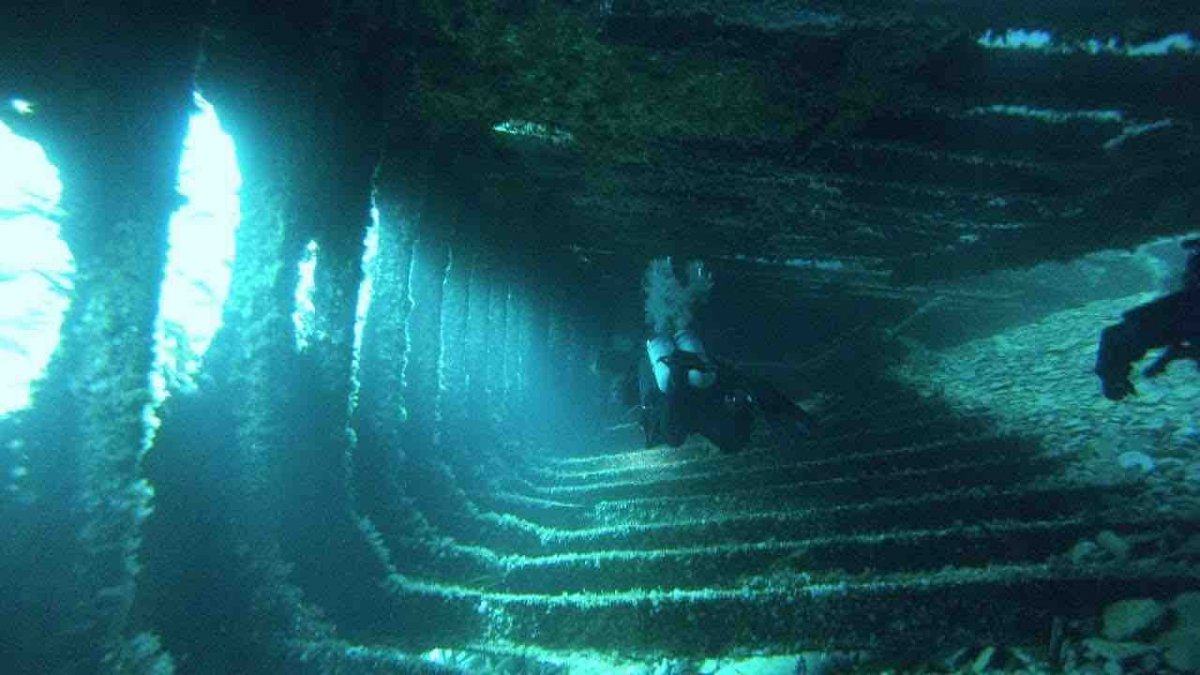 7. USS Spiegel Grove – Key Largo, Florida
This 510-foot vessel was intentionally sunk in May 2002 – 47 years after her launch. Named after U.S. Rutherford B. Hayes' Ohio estate, the USS Spiegel Grove lies underneath 130-feet of water in Key Largo. This wreckage is perfect for all levels of expertise, especially since the depths of most of the ship lie between 80 and 90-feet. It now serves as an artificial reef system and is the home to over 130 species of fish, coral, and sponges.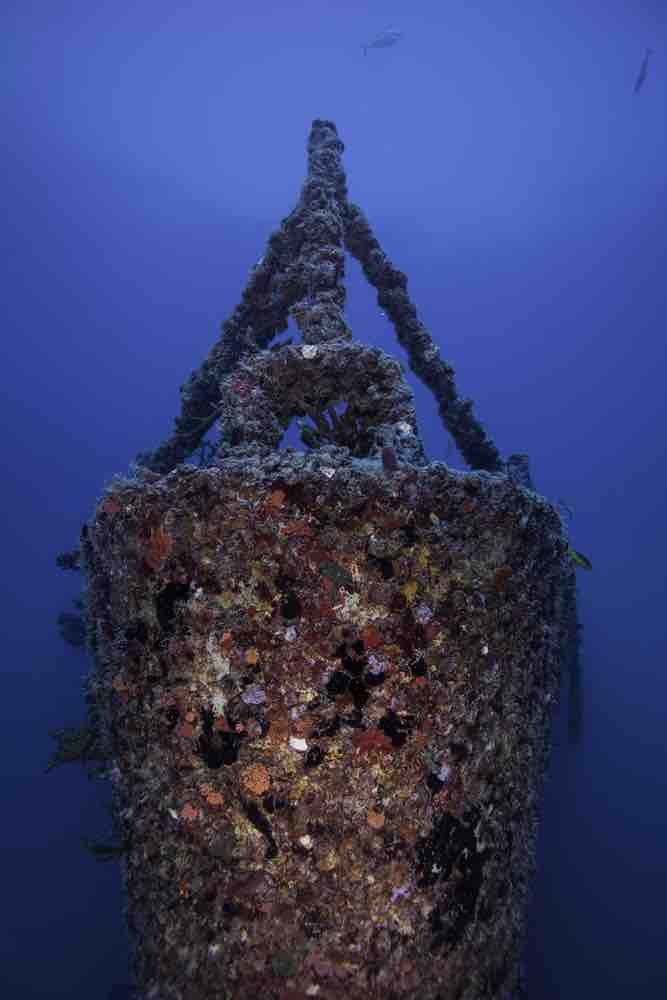 8. Carthaginian II – Maui, Hawaii
If you're looking for one of the world's best wreck dives, you'll find everything you're searching for in Maui. Resting at 97-feet below the Pacific, the Carthaginian II launched in 1982 before sinking on December 13, 2005.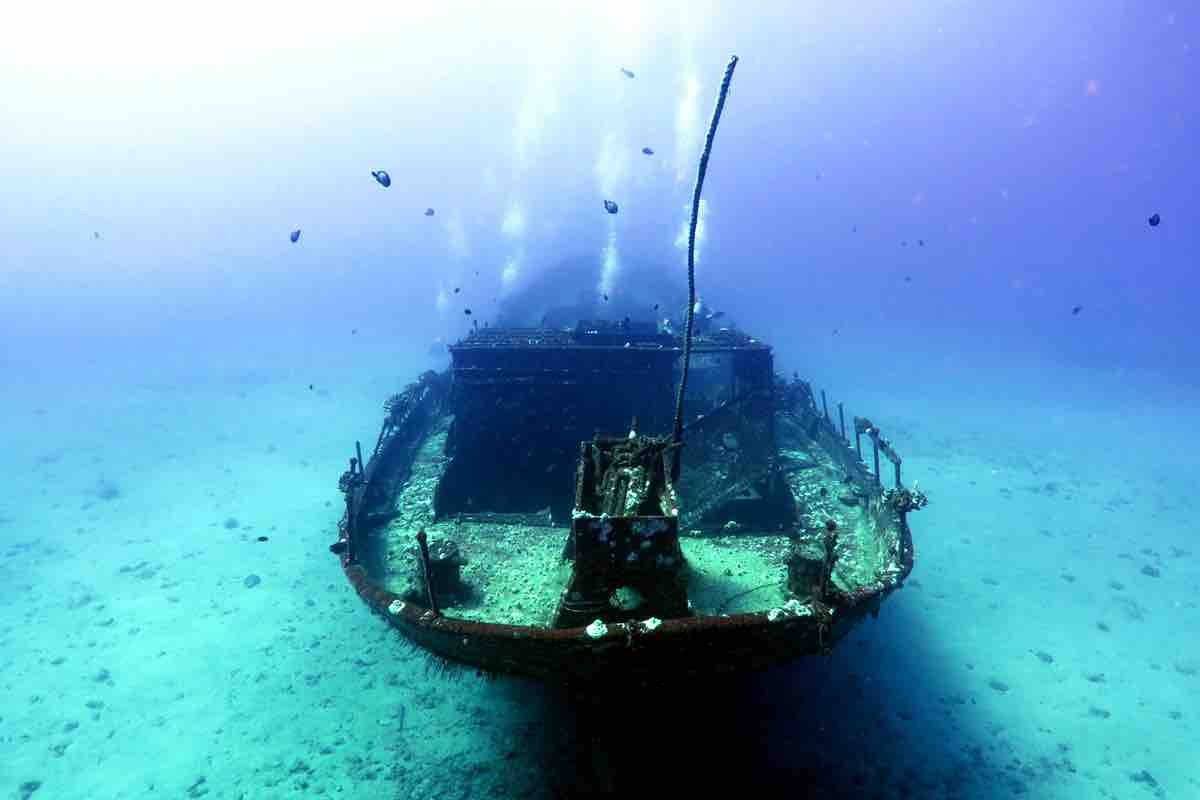 9. MS Zenobia, Cyprus
The Swedish-built ferry launched in 1979, but it sank in June 1980 during her maiden voyage. Lying on her side and still completely intact in the beautiful waters off of the Larnaca coastline, she's considered one of the best wreck dives.
Being over 560-feet long means the Zenobia is perfect for diving and exploring. A vast array of marine life can be found swimming through her rusted wreckage, including giant groupers, tuna fish, barracuda, stingrays, and turtles.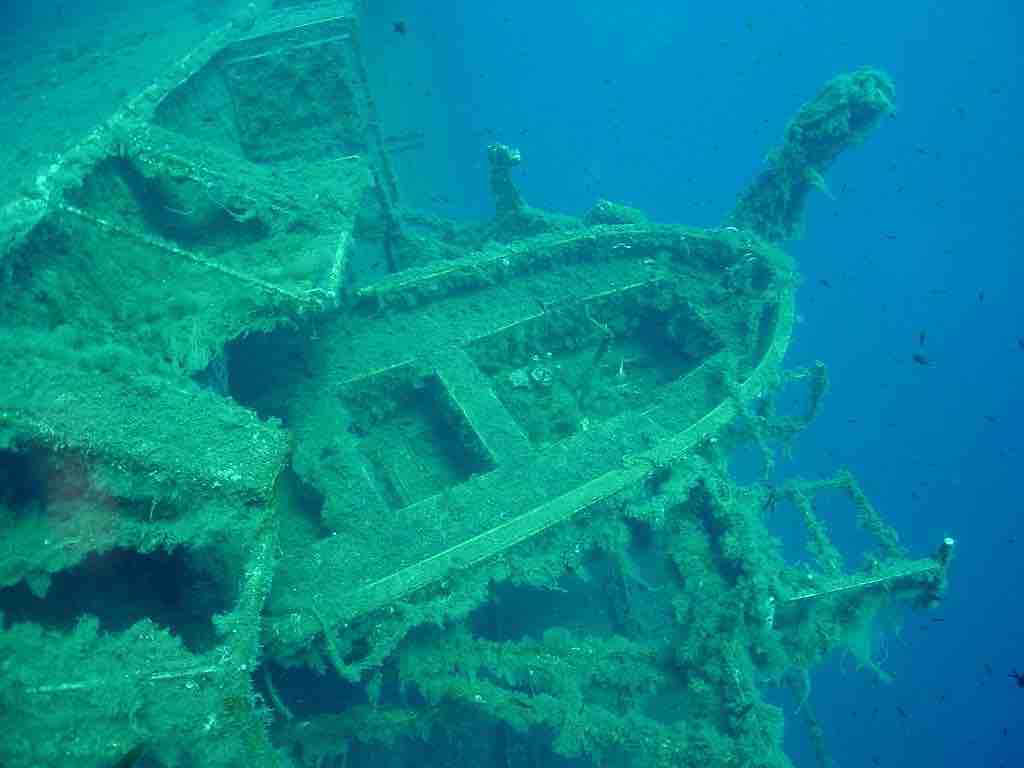 10. SS Thistlegorm – Egypt
The SS Thistlegorm lies off the coast of Egypt in the Red Sea. The 410-foot British army freighter sank 18 months after her maiden voyage, and since then, she has become one of the most fascinating wreck dive sites. Her cargo has been perfectly preserved beneath the sea, so be prepared to see the remnants from her WWII supplies, including Jeeps, tanks, an aircraft, machine guns, and rifles.