Until the mass extinction event 66 million years ago, dinosaurs ruled the Earth. Like almost nothing alive today, these "terrible lizards" ranged from the size of chickens to many times larger than an elephant. Thanks to today's technology and humanity's undying urge to uncover the past of our fascinating planet, we now know more than ever before about these Mesozoic reptile-like creatures. Forget the Jurassic Park movies. Here are the top 10 dinosaur museums for those who want a real fossil fix.
1. Field Museum, Chicago
Founded in 1893, the Field Museum of Chicago has played an important role in archeological and paleontological exploration for more than 120 years. Among its famous permanent exhibitions is the world's largest, most complete and best preserved skeleton of a T.rex. Don't miss the Evolving Planet exhibition which showcases 4 billion years of life on Earth.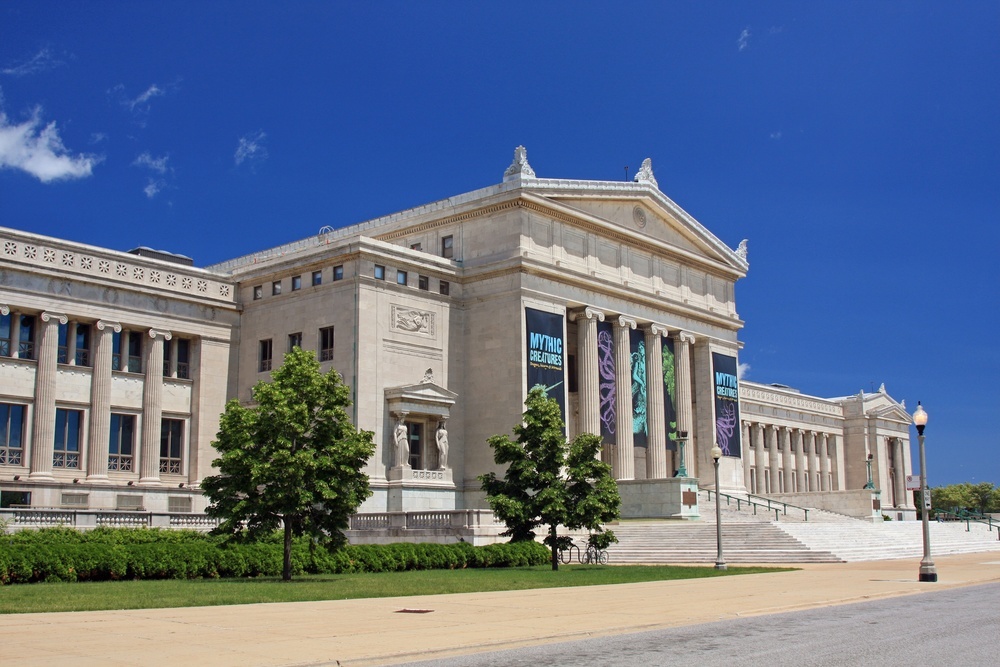 2. Royal Tyrrell Museum of Paleontology, Alberta
Canada's most famous natural history museum, the Royal Tyrrell Museum exhibits one of the world's most spectacular collection of dinosaur skeletons anywhere. It also features a range of interactive programs for anyone interested in the field of paleontology. You can even participate on hands-on dinosaur digs in the surrounding rugged badlands, or camp-out beneath the bones for the night. Among its most famous attractions is the Cretaceous Garden, featuring a lifelike recreation of the ancient Albertan landscape.
3. Fernbank Museum of Natural History, Atlanta
One of the most revered natural history venues of the US, the Fernbank Museum features many permanent and temporary exhibitions and an IMAX theatre. People of all ages can enjoy an interactive experience beginning at the Dinosaur Plaza before stepping into a stunning recreation of prehistoric Patagonia and the all-new Fernbank Nature Quest.
4. Wyoming Dinosaur Center, Wyoming
The Wyoming Dinosaur Center is unique in that it maintains its own excavation sites. It recently discovered a well-preserved specimen of the bird-like archaeopteryx dinosaur. The museum itself features 30 mounted skeletons as well as a preparation lab where visitors can learn more about the fascinating world of paleontology. One of the biggest specimens there is Stan the T.rex.
5. Museum für Naturkunde, Germany
Berlin's Natural History Museum is one of the most popular of such venues in Europe. Although only opened in 2007, four exhibition galleries are dedicated to the natural world and the universe beyond. Among these permanent exhibitions is The World of Dinosaurs, where you'll find the world's largest mounted brachiosaurus that lived some 150 million years ago.
6. Dinosaur National Monument, Colorado
Colorado's Dinosaur National Monument is a national park where, many millions of years ago, dinosaurs once roamed in vast numbers. Although not a museum as such, this is a must-visit region for fossil fans, thanks to the numerous ancient remains still embedded in the rocks. Along with real fossils, visitors can also pose for photos in front of lifelike reconstructions of various dinosaur species.
7. American Museum of Natural History, New York
The American Museum of Natural History was founded in 1869, and has since become one of the world's most important scientific and cultural organizations. Among its broad variety of permanent exhibitions are the six Fossil Halls. Here you'll find everything from skeletons and reconstructions of ancient mammals to stegosauruses and triceratopses. You can even arrange a "night at the museum" sleepover – no guarantees the T.rex will come to life, though.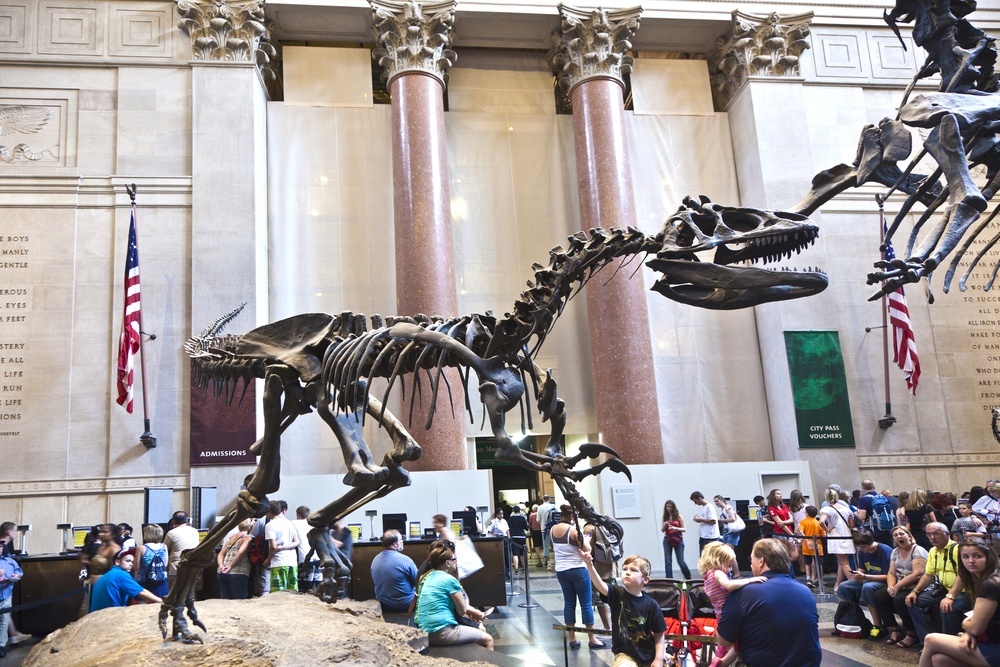 8. Natural History Museum, London
One of London's favorite science museums, the Natural History Museum is a world-class venue featuring no less than 80 million specimens spanning billions of years of evolution. Most famously, the museum features moving animatronic recreations of various dinosaurs, such as the mighty T.rex. You'll also find skeletons of many other dinosaurs and prehistoric mammals here. Say hello to Dippy the enormous diplodocus in the Central Hall.
9. Carnegie Natural History Museum, Pittsburgh
Founded in 1896, the Carnegie Natural History Museum sports 20 galleries holding around 10,000 specimens at any one time of a collection of around 22 million. The museum made history in 1899 when one of its scientists discovered a fossil of a local species of diplodocus. The venue is also home to the first specimen of the T.rex ever discovered. The diverse Dinosaurs in Their Time exhibit is a must for any fossil aficionados.
10. Royal Ontario Museum, Toronto
Toronto's Royal Ontario Museum opened in 1912, and it has since become one of the most popular museums in North America, welcoming more than a million visitors annually. Featuring a broad range of exhibitions, fossil hunters will want to head straight for the Natural History galleries and the Reed Gallery of the Age of Mammals, which explores the world of prehistoric mammals. Don't miss the horned Wendiceratops pinhornensis, a species recently discovered in 2010.
Have you been to any of the top 10 dinosaur museums?