Niagara Falls was awash in a misty haze of purple lights yesterday. Sure, the colored lighting was planned to commemorate the 90th birthday of Queen Elizabeth II, but it also ended up being a fitting tribute to the music royalty we lost on that same day.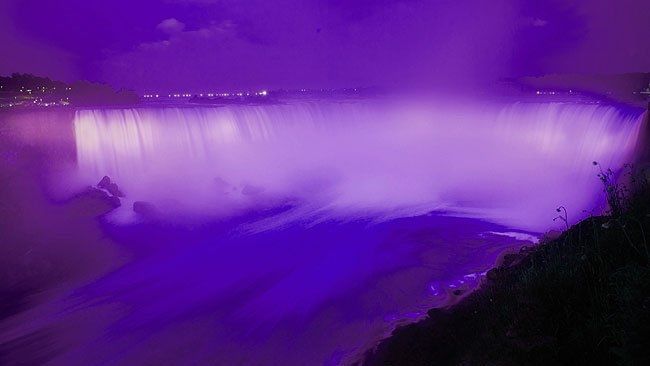 There are reports that landmarks like the Eiffel Tower and the Empire State Building also went purple for Prince last night, but alas, most of those are old photos from when monuments were lit in support of causes like dementia or irritable bowel disease.
One purple tribute that really was all about Prince was this special tweet from NASA:
A purple nebula, in honor of Prince, who passed away today. https://t.co/7buFWWExMw pic.twitter.com/ONQDwSQwVa

— NASA (@NASA) April 21, 2016
Goodnight, sweet Prince.