Every travel destination has its significant tourist attractions that visitors flock to. These sites may range from historical museums to hiking trails, and black sand beaches. Then, there are other places that have attractions that are dedicated to all things unconventional, gruesome, racist and bloody. Despite the controversy, curious travelers still make the trek to witness these 45 tourist attractions with their own two eyes.
1. Lower Ninth Ward, New Orleans
In 2005, Hurricane Katrina battered parts of the U.S., leaving behind over $108 billion worth of damages and claiming the lives of an estimated 1,836 people in various states. The most extensive damage occurred in the Lower Ninth Ward of New Orleans, Louisiana – a neighborhood where homes were leveled when multiple breaches in the levees of four canals caused catastrophic flooding. As the community started to rebuild, the Lower Ninth Ward became a tourist attraction for those who wanted to see the rebuilding process firsthand.
In 2006, the city council banned tour groups from giving post-Katrina tours, but that didn't stop some companies and tourists from entering the neighborhood to gawk at the destruction. The citizens of the community said they were tired of being stared at like animals and called the experience completely "humiliating."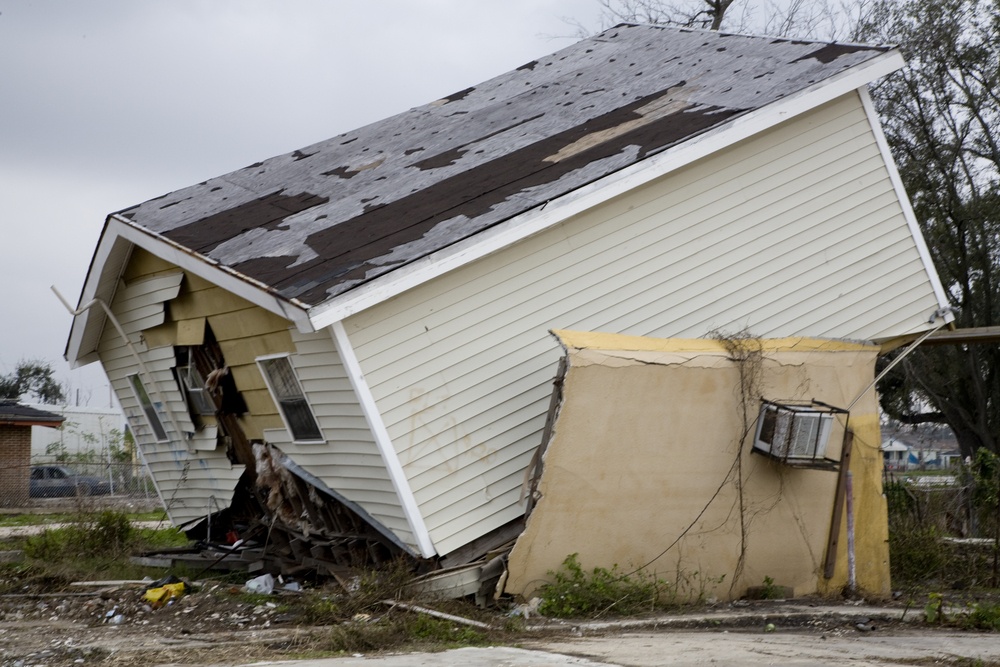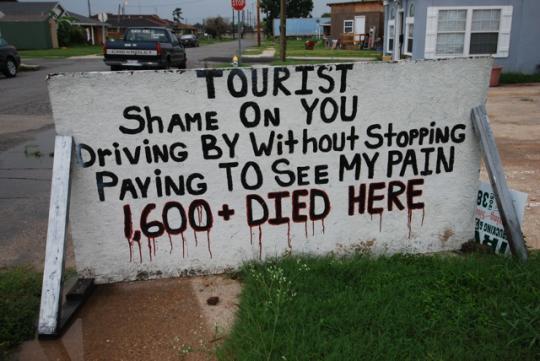 2. North Korea
At this point, anyone who knowingly visits North Korea must be missing a few brain cells. In the summer of 2017, the U.S. Secretary of State banned all U.S. citizens from visiting the East Asian country, and we don't blame them. For decades, this country has been ruled by the Kim Dynasty – a three-generational lineage of leaders who have starved, tortured, and killed their own citizens. In the '90s, now-deceased leader Kim Jong-il was partially responsible for a famine that killed up to 3 million people, and threats of a second bout of famine threaten to wreak havoc on the country under the leadership of his son, Kim Jong-un. Citizens, as well as visitors, must abide by a plethora of strict rules. Anyone caught breaking the law is sentenced to hard labor or even death.
An American tourist named Otto Warmbier was sentenced to 15 years for allegedly trying to steal a propaganda poster from a hotel. Seventeen months into this sentence, he fell into a coma and was released to his family back in the U.S. where he later died. Do you think this stops people from wanting to visit the northern country? Not a chance.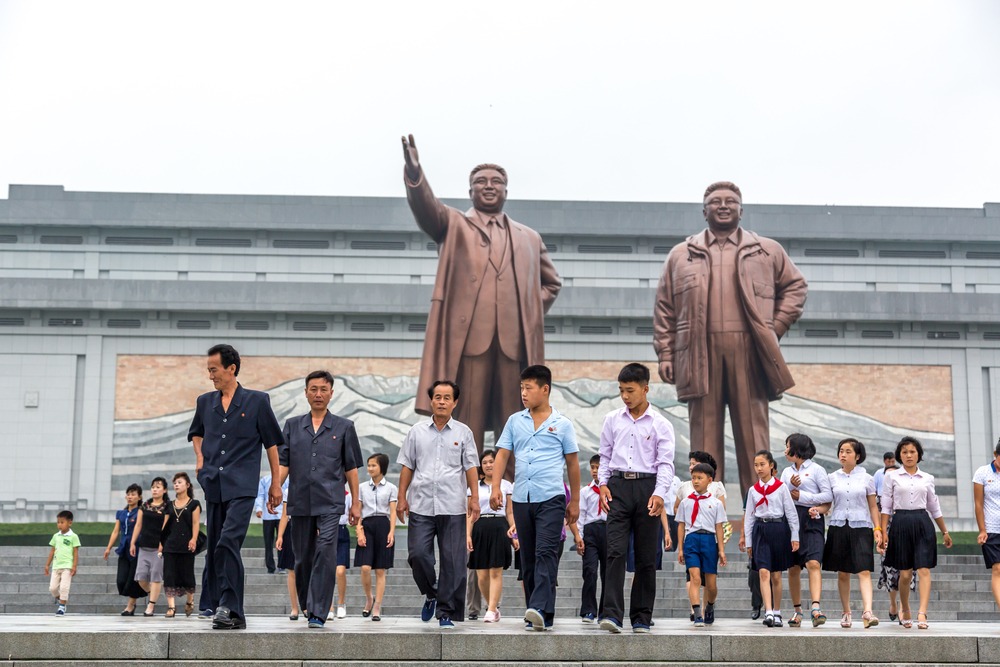 3. Cu Chi Tunnels – Vietnam
These tunnels in Vietnam are remnants from the 1955-1975 Vietnam War. Many battles took place there, and despite the memory of intense bloodshed and carnage, the country has opened up three of the tunnels as a tourist attraction. Visitors can take a tunnel ride and even shoot an AK-47 rifle while visiting this controversial site.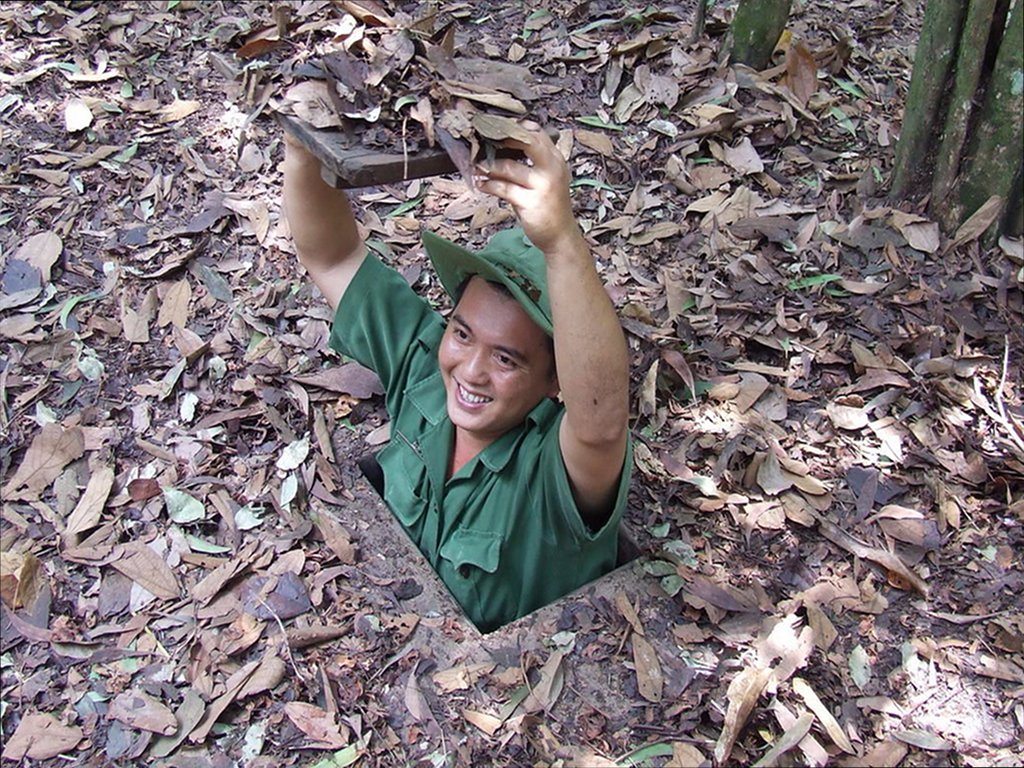 4. Padaung Karen Reserve, Thailand
The Padung Karen are a group of indigenous women who live in a hill tribe village in Thailand. The government doesn't consider them Thai citizens, so they're not allowed to own land, vote, or receive any funded health care. The artificial plot of land was built near the northern city of Chiang Rai for the sole purpose of creating a tourist attraction.
The women are all fitted with brass rings that are placed around their necks to make them elongated. People believe the site is nothing more than a senseless exploitation of human beings, and it's unclear whether or not the women actually have the freedom to leave or if they're content with being a part of a human safari.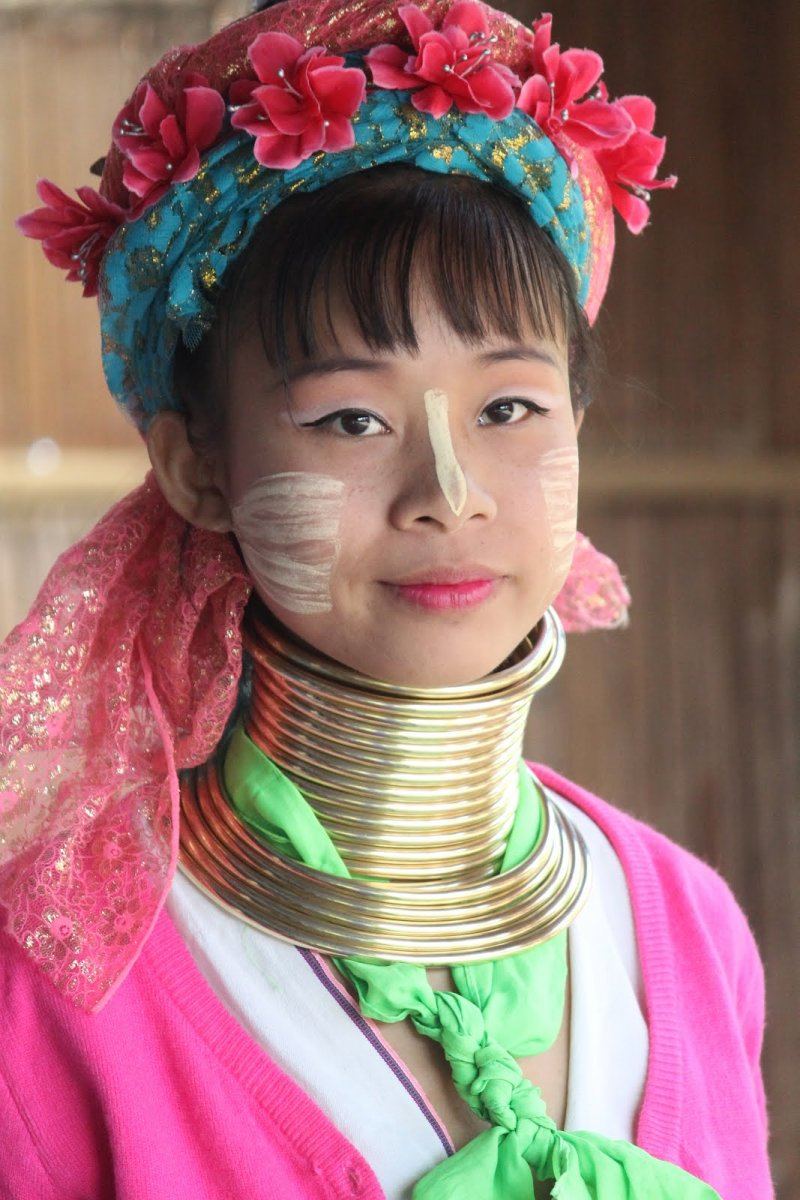 5. Plastinarium in Guben – Germany
Your skin will crawl as you make your way through this controversial museum in Germany. The Plastinarium was opened in 2006 as a way to teach visitors about the Plastination processes and dissection techniques. The assortment of bodies and animals that have been dissected in the name of science can be viewed by all. Hopefully, you don't have a weak stomach!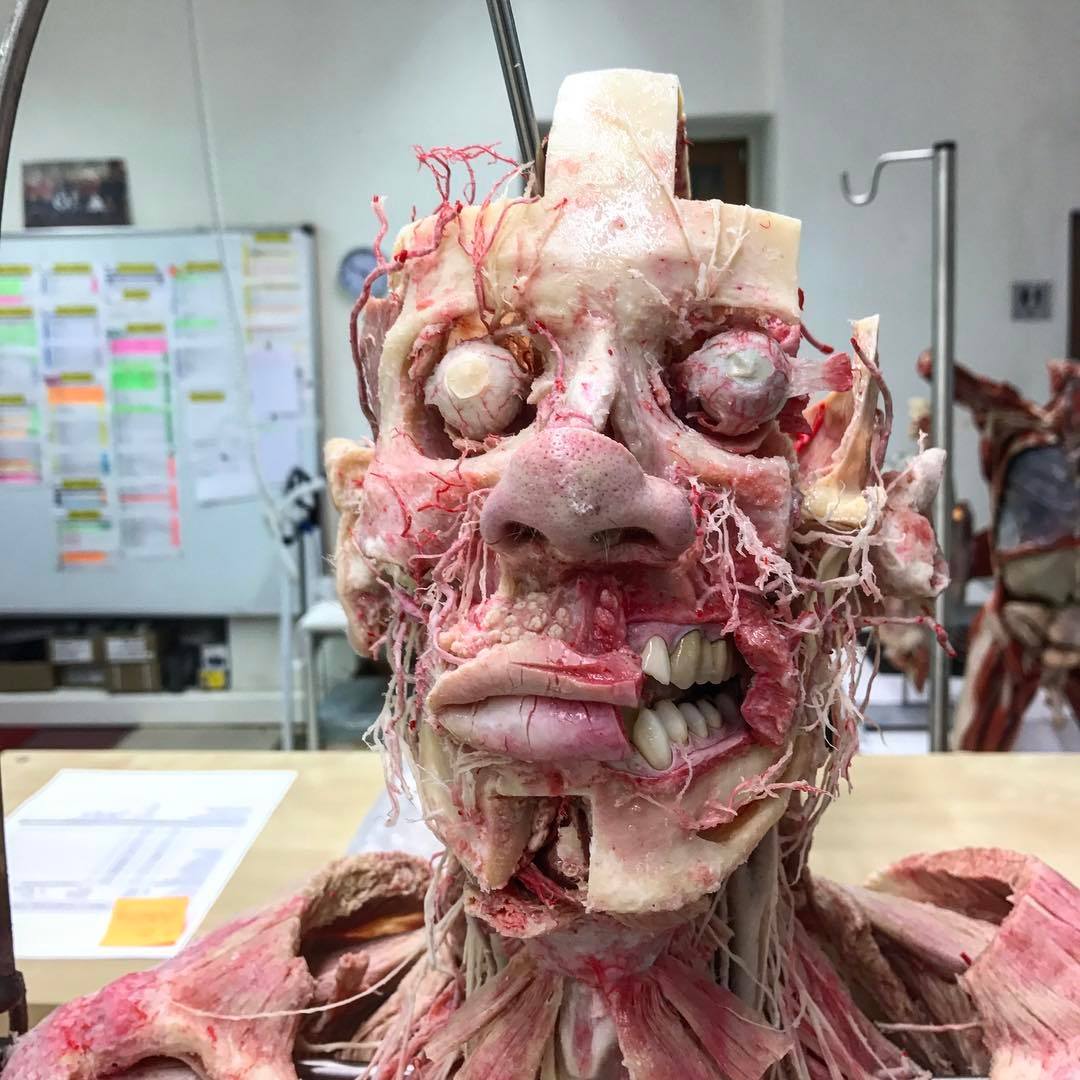 6. Dharavi Slum in Mumbai, India
Between Mahim and Sion, you'll find Dharavi – the world's largest slum. Tour guides and tourists travel through the gritty areas to see how the people in this poor area live. Dilapidated shacks, garbage, and depressing living conditions are around each and every corner. It's a harsh reality for the 1 million people who call this area home. And thanks to the Oscar-winning film, Slumdog Millionaire, tourists are attracted to getting up close and personal to other people's suffering and despair.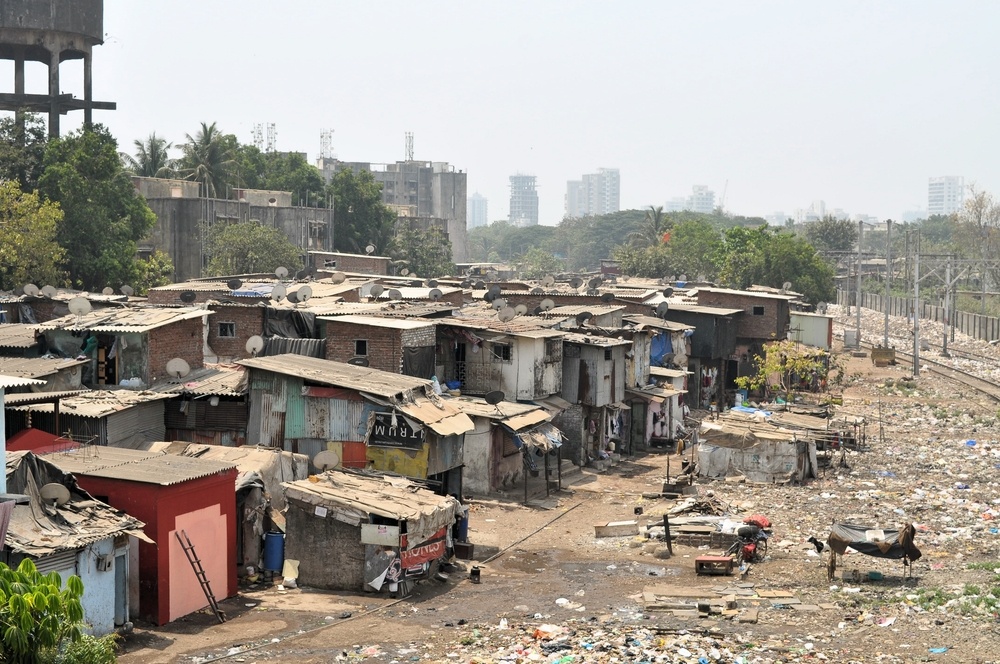 7. World Trade Center, NYC
When terrorists hijacked planes and flew them into New York's Twin Towers, the entire world watched in horror as 3,000 lives were lost and the iconic buildings came tumbling down. At first, there were plans to rebuild, the area that became known as Ground Zero. But there was a lot of resistance from those who believed the site of the rubble should be used as a memorial for those who perished. Eventually, it was agreed that a major memorial would be constructed along with new office buildings at the location where the old towers stood.
8. Devil's Island, French Guiana
In the 19th and 20th century, the colony of Cayenne in French Guiana housed a famous prison named Devil's Island. It was used to imprison exiled French political prisoners, and it was well-known for the harsh and brutal treatment of criminals who had been deported there from the French empire. Despite the gruesome past history, which included 1,000 prisoners' deaths, Devil's Island is one of the most popular attractions in French Guiana.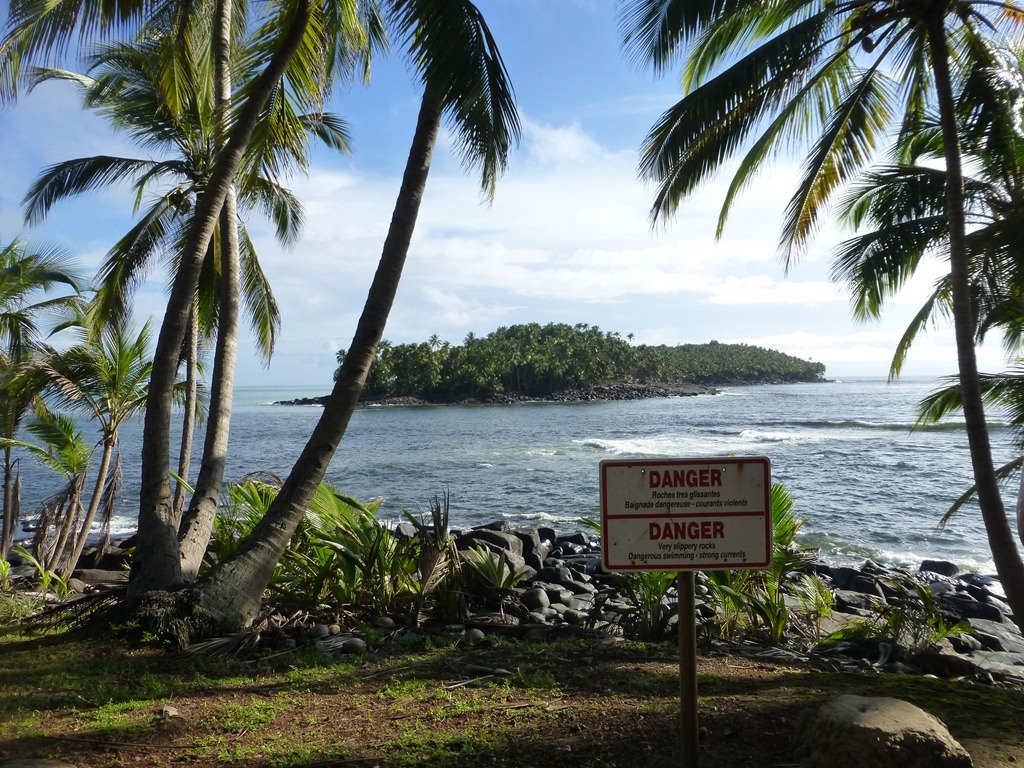 9. Jarawa Reserve, Andaman Islands
There's a lot about indigenous people that's truly fascinating. They typically live off the beaten path away from the hustle and bustle of nearby cities and without modern comforts. The Jarawas, a group of fewer than 400 people, live in South and Middle Andaman Islands. They have shunned interacting with outsiders, but that hasn't deterred visitors from attempting to contact them and disrupt their way of life. In 2010, a video showed Jarawa women being forced to dance for policemen. That's when the Supreme Court banned all commercial and tourism activities from the tribe. Despite this new rule, some reports claim human safaris and tours are still illegally being conducted in the region.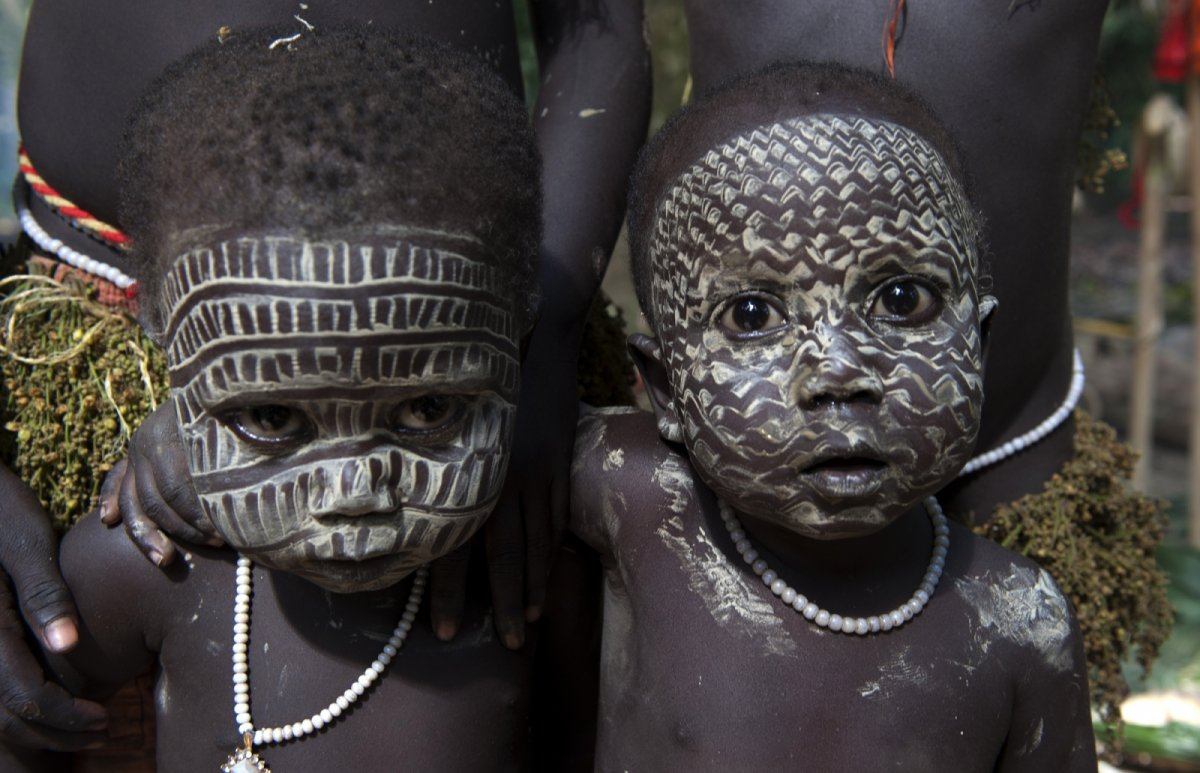 10. London Dungeon, UK
Placing your head inside of a guillotine sounds like tons of fun, doesn't it? At the London Dungeon, visitors can recreate many of the gory scenes that took place throughout history, watch live performances about the medieval times, enjoy a ride centered around dark and grim humor, and view tasteless statues and exhibits. But what's really scary about this attraction is it's marketed towards young kids!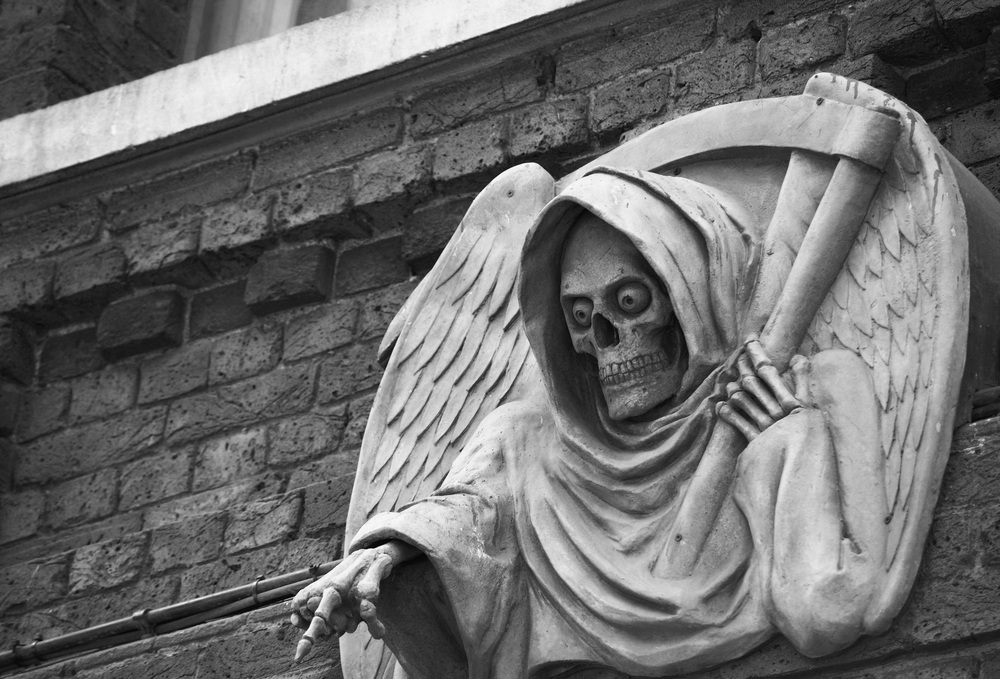 11. Antarctica
Now open to the everyday visitor for a short period each summer, Antarctica is easier to get to than you may think. But, is it ethical to visit? One of the last truly untouched places on Earth, the icy continent welcomed 35,000 people last season. But scientists have concerns that visitors could be bringing diseases or seeds that may disrupt the fragile Antarctic ecosystem. All prospective tourists are encouraged to book with the International Association of Antarctica Tour Operators, whose members promote safe and environmentally responsible private-sector travel to the Antarctic.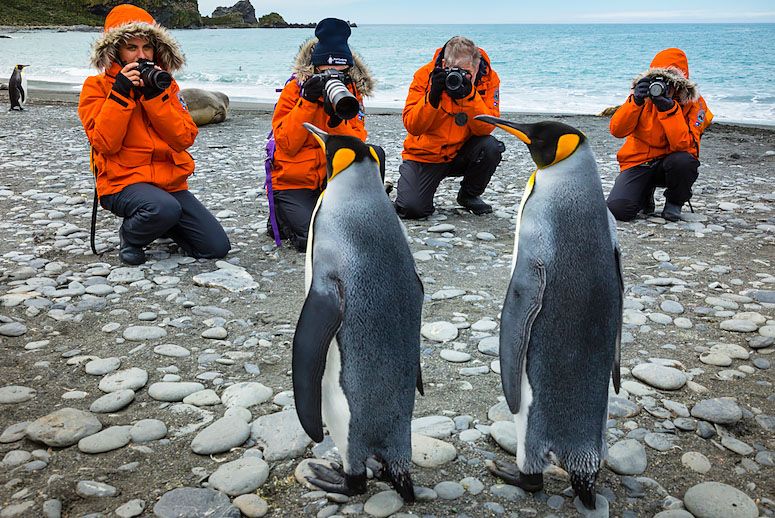 12. Mount Rushmore, USA
Since Mount Rushmore was first constructed, the momument has faced harsh criticism from Native American tribes all over the country, as it has been considered a symbol of white supremacy. In 1868, the Lakota Sioux tribe was promised the Black Hills since the land is considered sacred to their people. But, once the Gold Rush hit years later, the government took back the land approved the construction of Mount Rushmore, which the Lakota Sioux took as a slap in the face.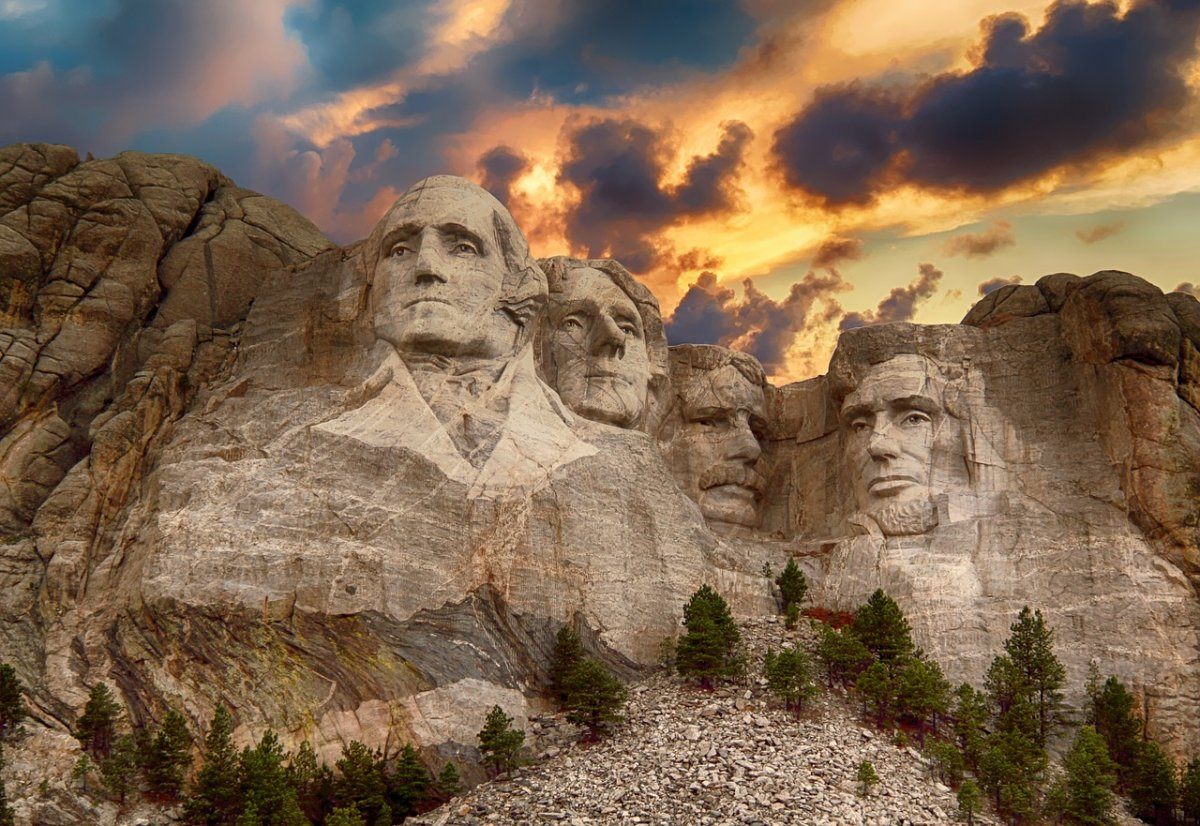 13. Vang Vieng, Laos
Vang Vieng is a popular tourist destination situated in Laos, approximately 4 hours north of the capital. The town is located close to the present-day Nam Song river. In the last few years, more than 25 tourists have lost their lives here to a deadly mix of alcohol and exotic drugs while on the river leading to drownings, therefore, this land is regarded as a very dangerous spot for visitors.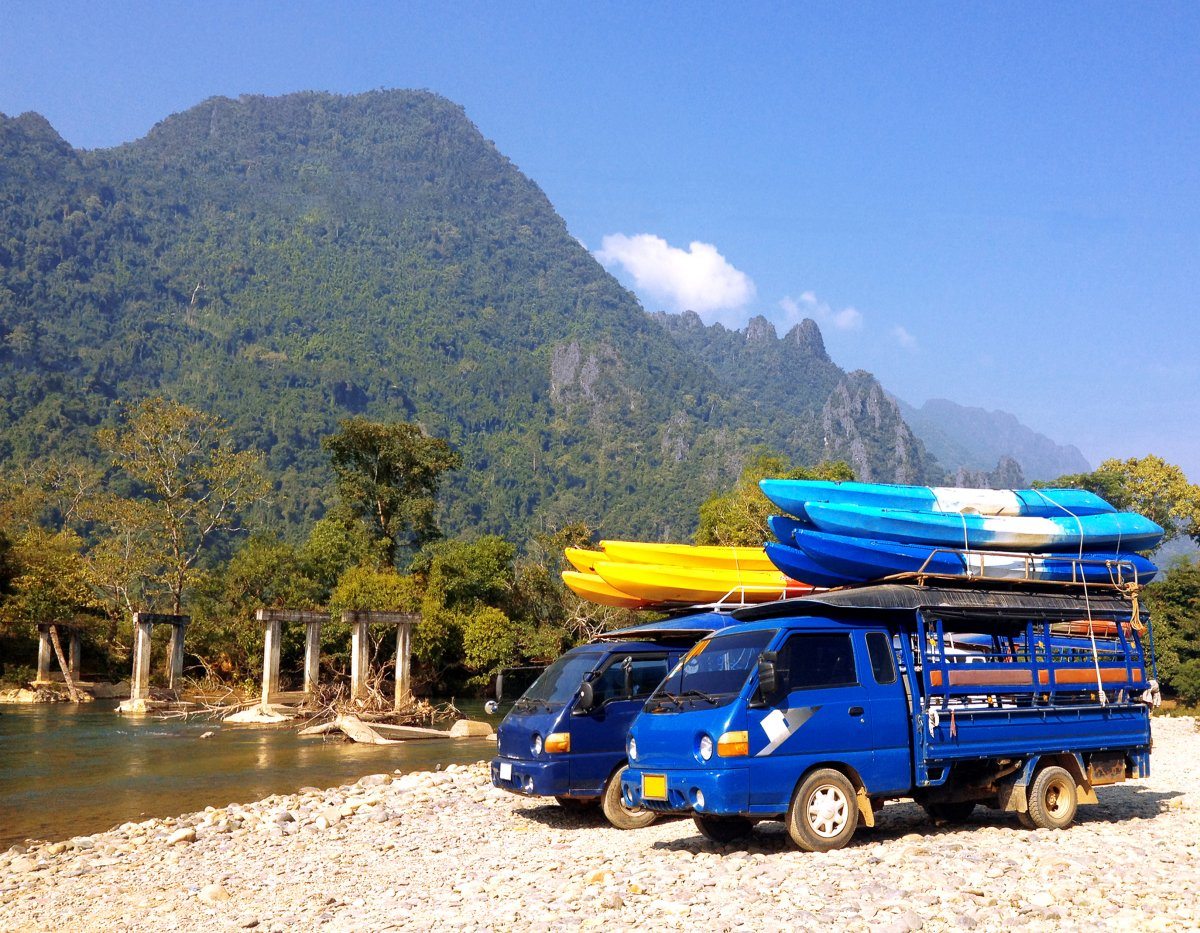 14. Machu Picchu, Peru
By far, Peru's most popular tourist attraction and a major foreign exchange earner for the country, Machu Picchu attracts hundreds of thousands of visitors each month. But many believe the site receives more visitors than the crumbling structure can handle. Currently, officials allow some 2,500 tourists daily, and most make the trek to the 8,200-foot-high wonder either by foot or train from the town of Cusco, the former capital of the Inca Empire. With each footstep, the citadel has slowly eroded. In 2008, the World Heritage team said Machu Picchu had "urgent problems with deforestation, the risk of landslides, uncontrolled urban development and illegal access to the sanctuary."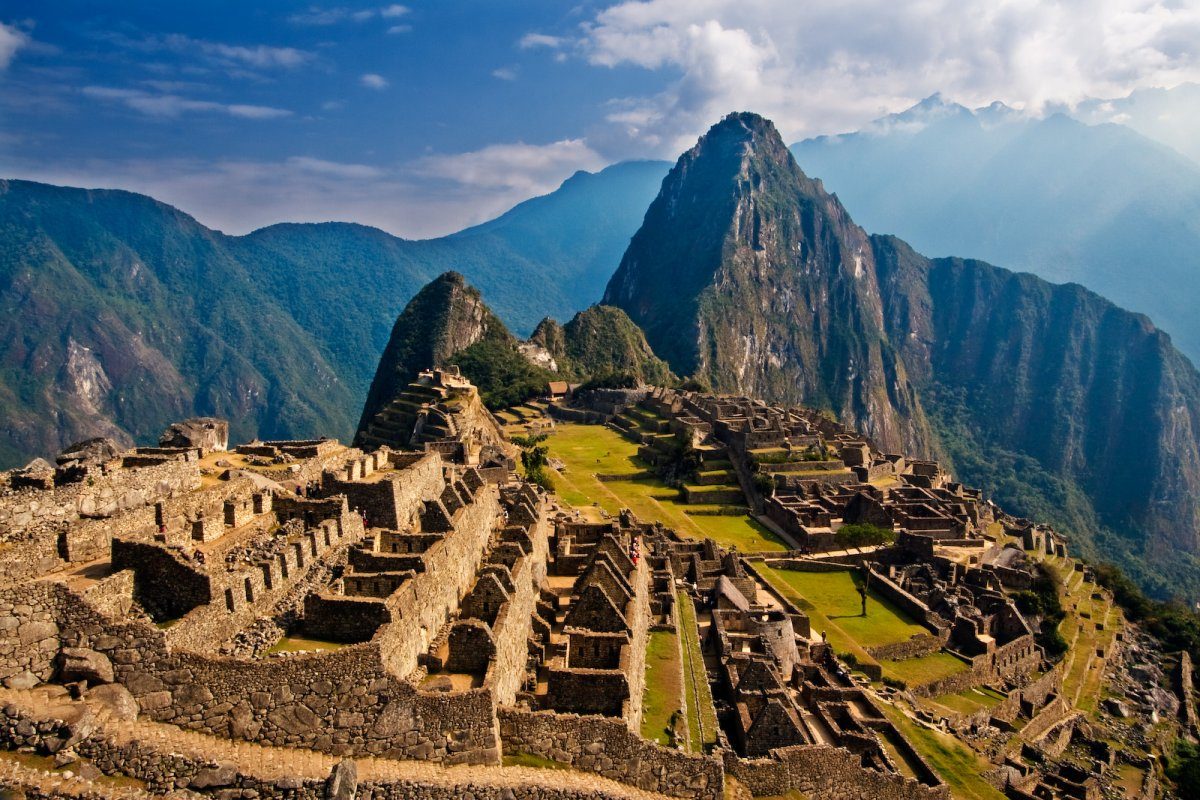 15. Georgia's Stone Mountain Memorial, USA
A giant stone-carving memorial, stands as one of the state of Georgia's most popular tourist attractions. It's considered the largest bas-relief sculpture in the world, and took 56 years to complete. However, the Confederate memorial possesses historical connections to the KKK. Since the Confederate flag has come under fire several times over the years, the memorial has faced similiar scrutiny.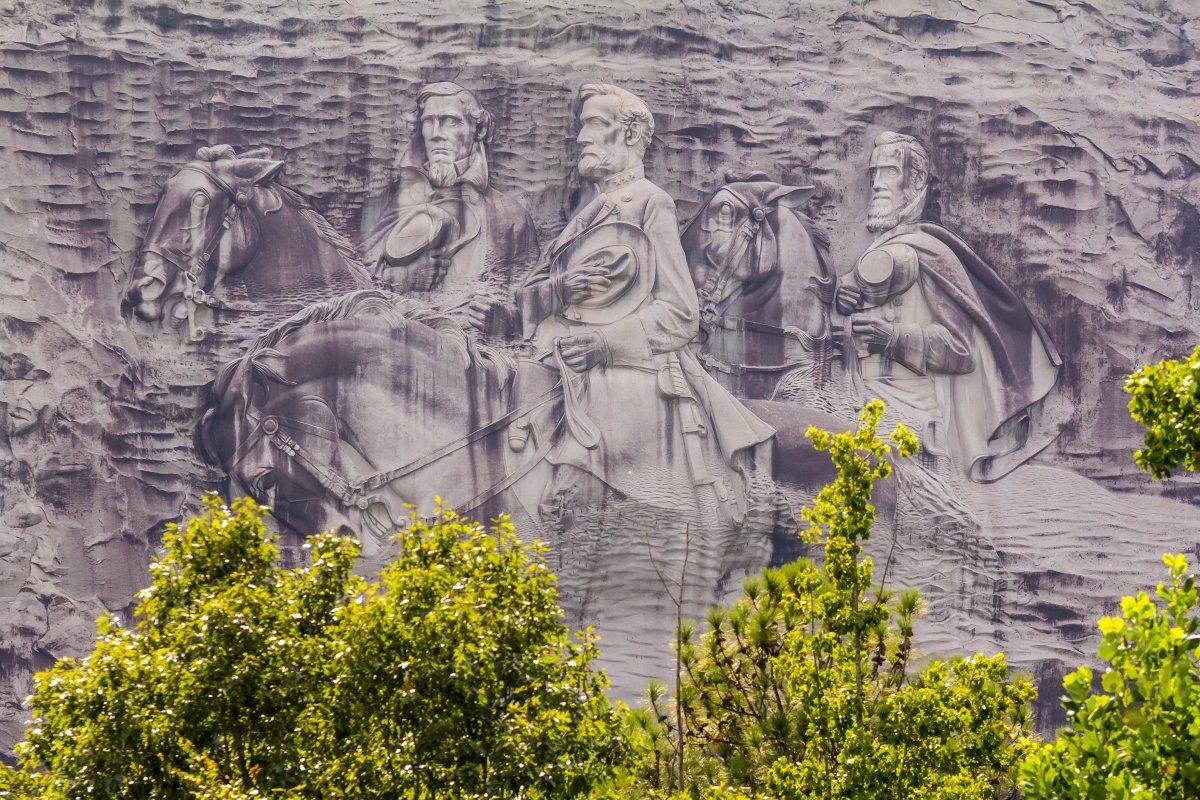 16. Pripyat, Ukraine
The town of Pripyat was built in 1970 to house workers and their families at the Chernobyl nuclear power station. The city was abandoned in 1986 after a "routine experiment" went horribly wrong. Chernobyl's fourth reactor exploded, sending plumes of radiation, equivalent to 400 Hiroshimas, into the sky. All visitors are forced to sign a waiver exempting the tour operator from all responsibility in the event they later suffer from radiation-related health problems.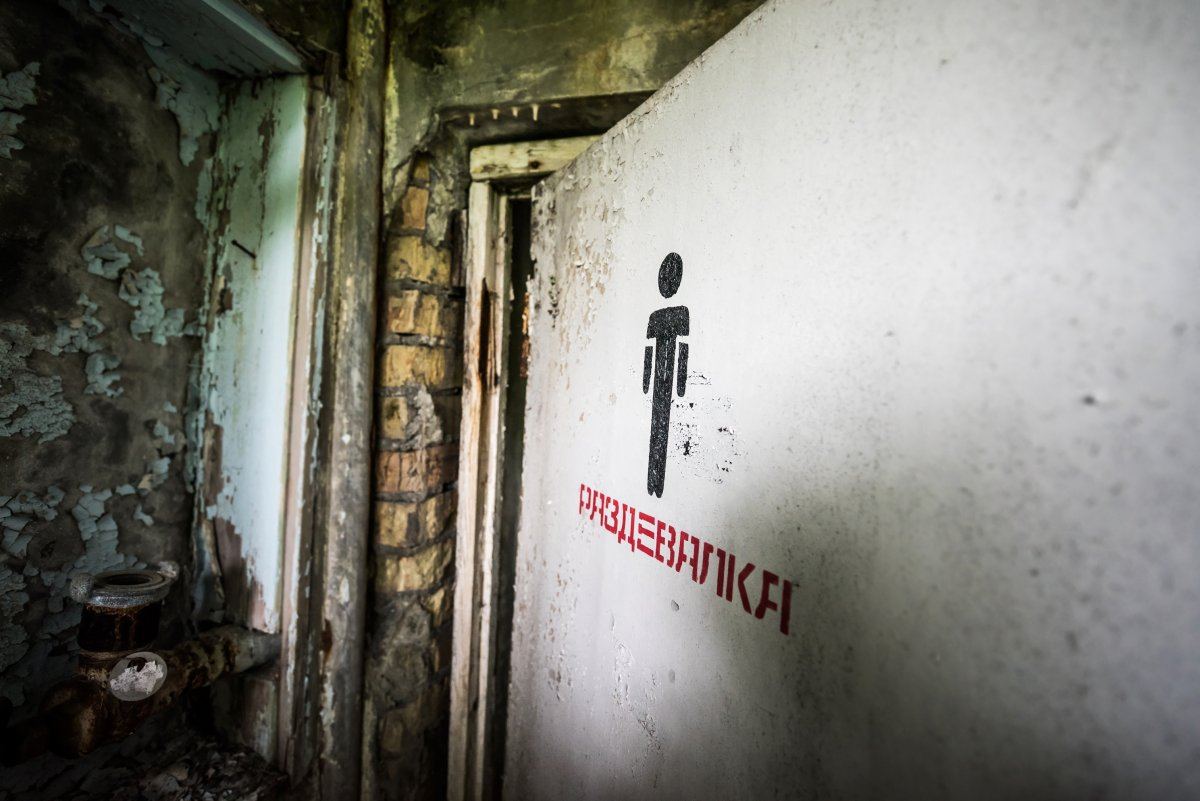 17. South of the Border, USA
As travelers make their way down Interstate 95 and US Highway 301/501, they'll eventually begin to see a number of road signs marking an upcoming roadside attraction. Located in Dillon, South Carolina. "South of the Border" got its name because of its location just south of the border between North Carolina and South Carolina. However, the "Mexican-inspired" theme with their giant fixture "Pedro" serves as a politically incorrect adaptation of a Mexican bandido. The entire attraction focuses on the exploitation of America's stereotypical perception of Mexican People.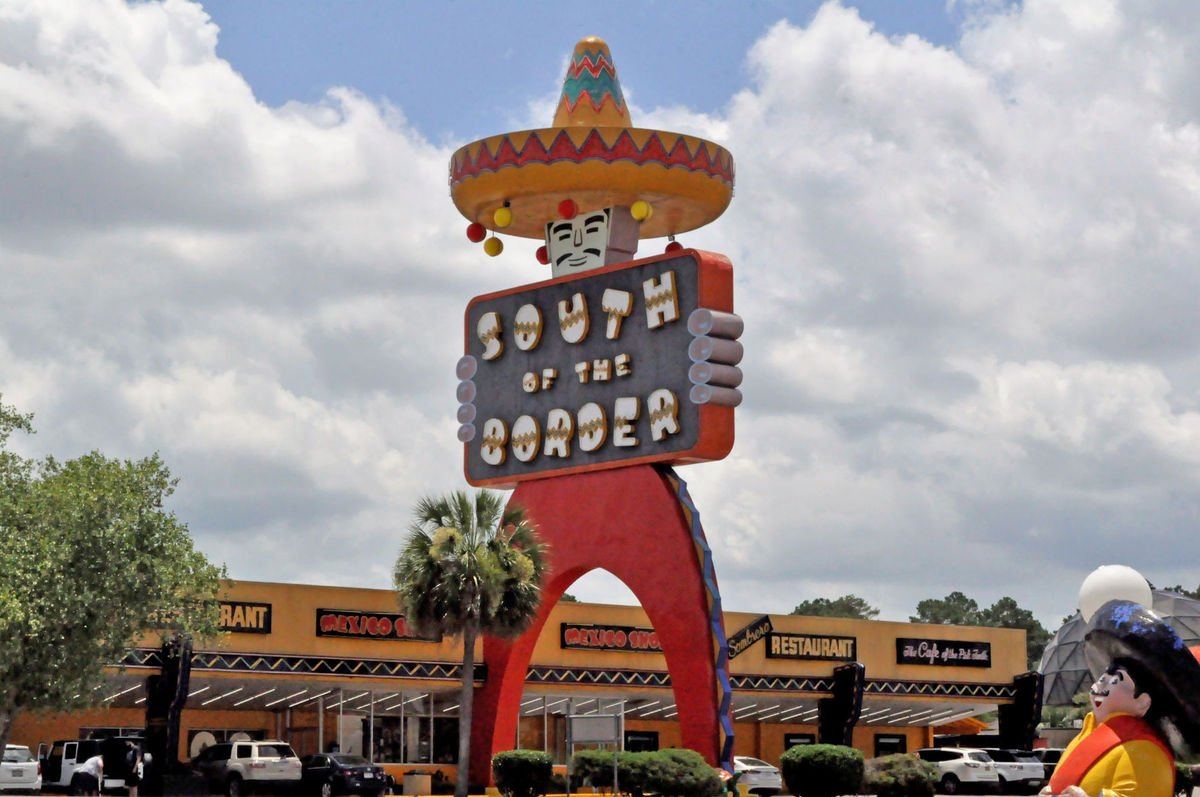 18. Nathan Bedford Forrest Statue, USA
On a plot of privately-owned land next to Interstate 65 in Nashville, Tennessee, travelers can visit a fiberglass statue of General Nathaniel Bedford Forrest on his horse. Forrest was a former Confederate general and the first national leader of the Ku Klux Klan. The statue is surrounded by an overwhelmingly large display of Confederate flags. Since it was erected in 1998, the symbol of hate has been shot at several times, and was recently defaced by #BlackLivesMatter supporters.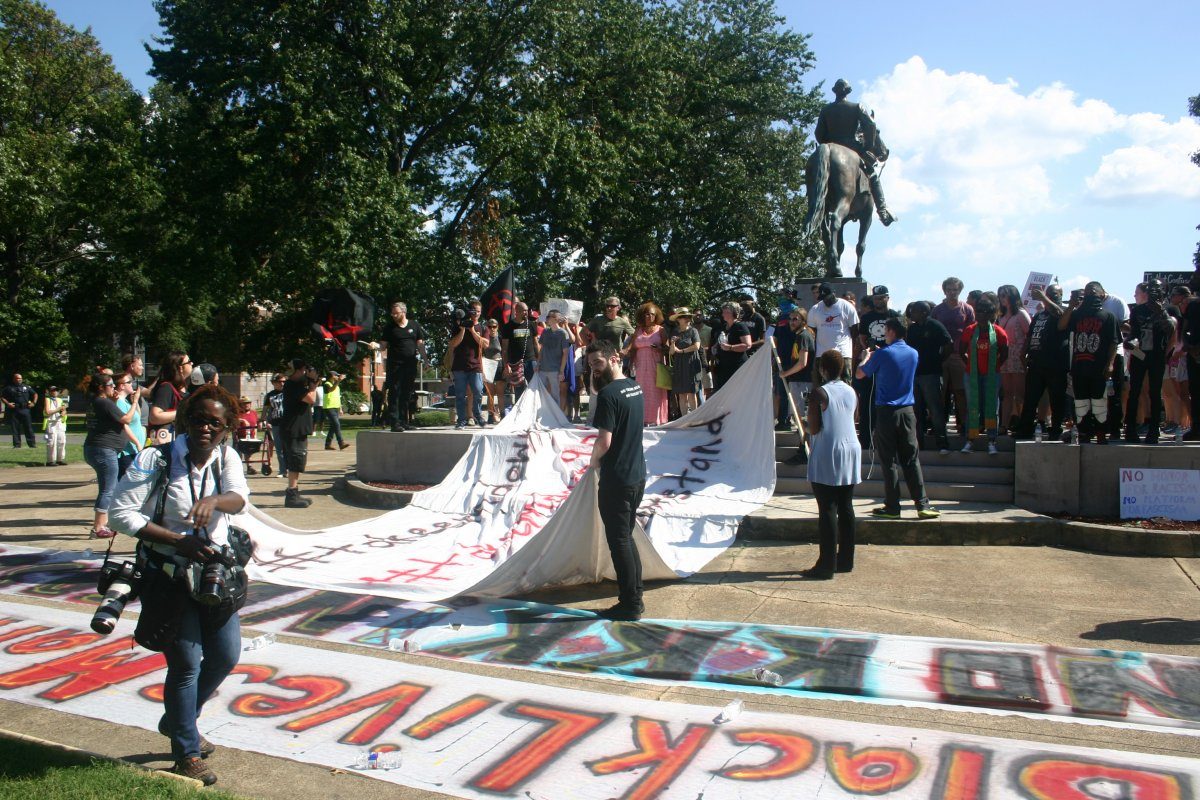 19. The Great Barrier Reef, Australia
Tourism is having a negative impact on the world's most popular diving site, with fragile corals being broken by reef walking, dropped anchors or by boats dropping fuel and other sorts of pollution. Even the number of people in the water with the associated run-off of sweat and suntan lotions is negatively affecting the fragile ecosystem.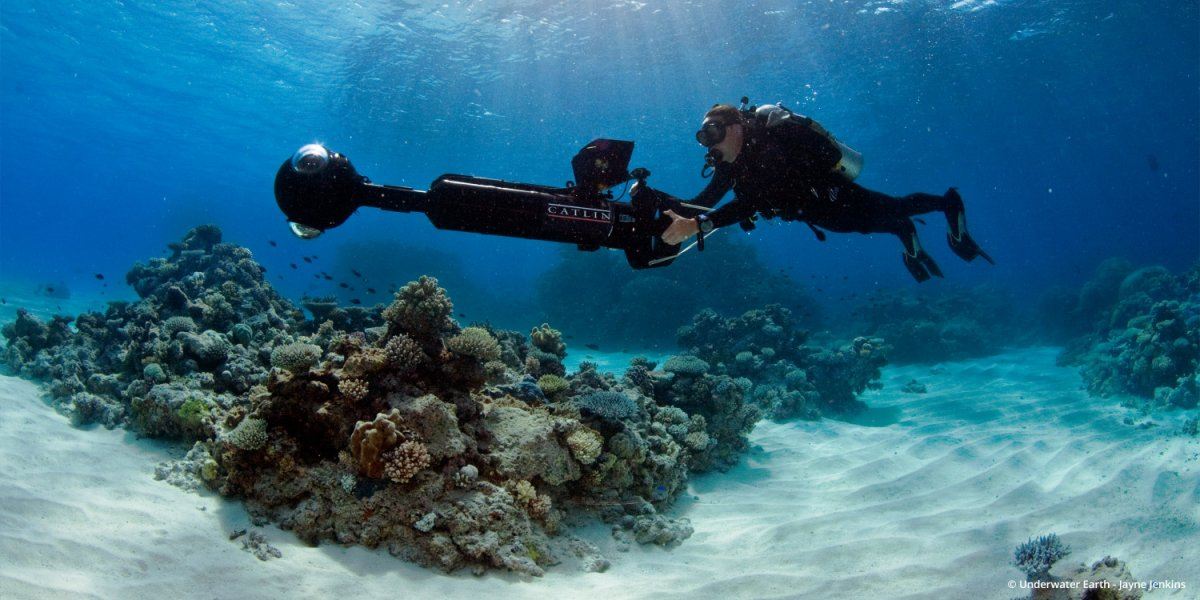 20. Alcatraz Island, USA
One of the world's most infamous prisons that once housed legendary gangster, Al Capone, is a tourist site with controversial history. In 1969, a group of Native Americans tried to reclaim the land as their own. After living on Alcatraz Island for 18 months, federal marshals forcefully removed them. Since the event attracted national attention to their cause, many Native American tribes still consider the raid as a pivotal moment in the American Indian movement.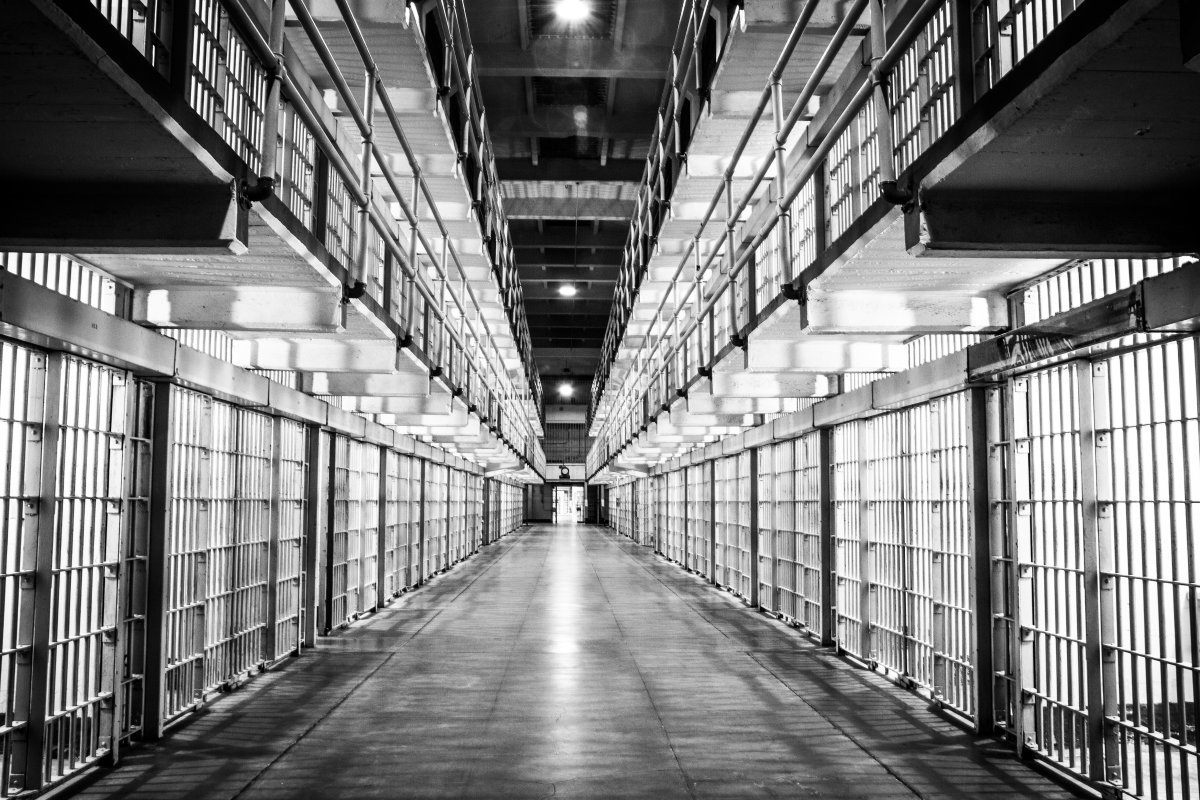 21. Sky Burials, Tibet
A sky burial is an ancient Tibetan ritual in which a human corpse is placed on a mountaintop to be eaten by birds of prey and vultures. The Buddhist tradition of a sustainable burial method symbolizes the transience of life. The ceremonies have recently begun to attract tourists, who take photographs and videos of these burials and many are still trying to explore the ethics behind sky burial tourism.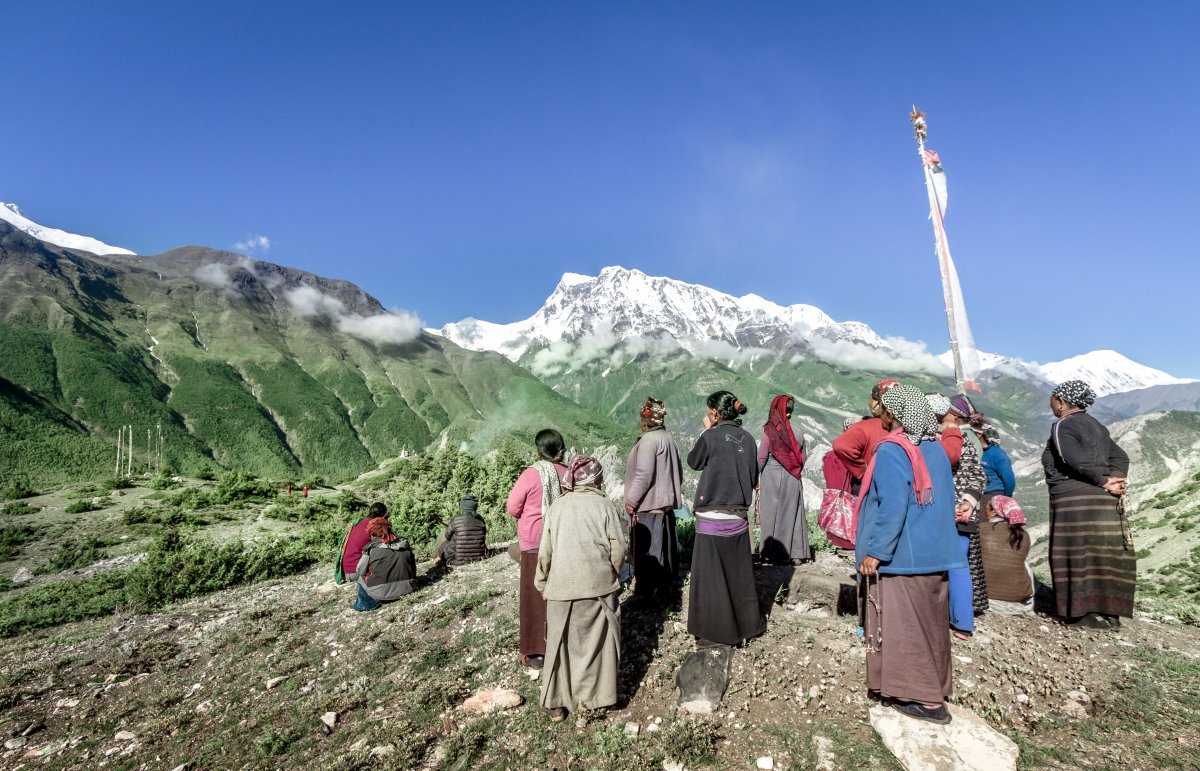 22. Valley of the Fallen, Spain
Dictator Francisco Franco ordered the construction of this monument outside Madrid to honor those who died for his cause during the 1930s Spanish Civil War. Franco enlisted political prisoners to carve the massive basilica into a mountainside, and the monument's construction upset many Spainards. In May 2011, after years of protests and debate, the Spanish government assembled a commission to evaluate the basilica's fate. Majority of citizens want Franco's body to be removed from the site.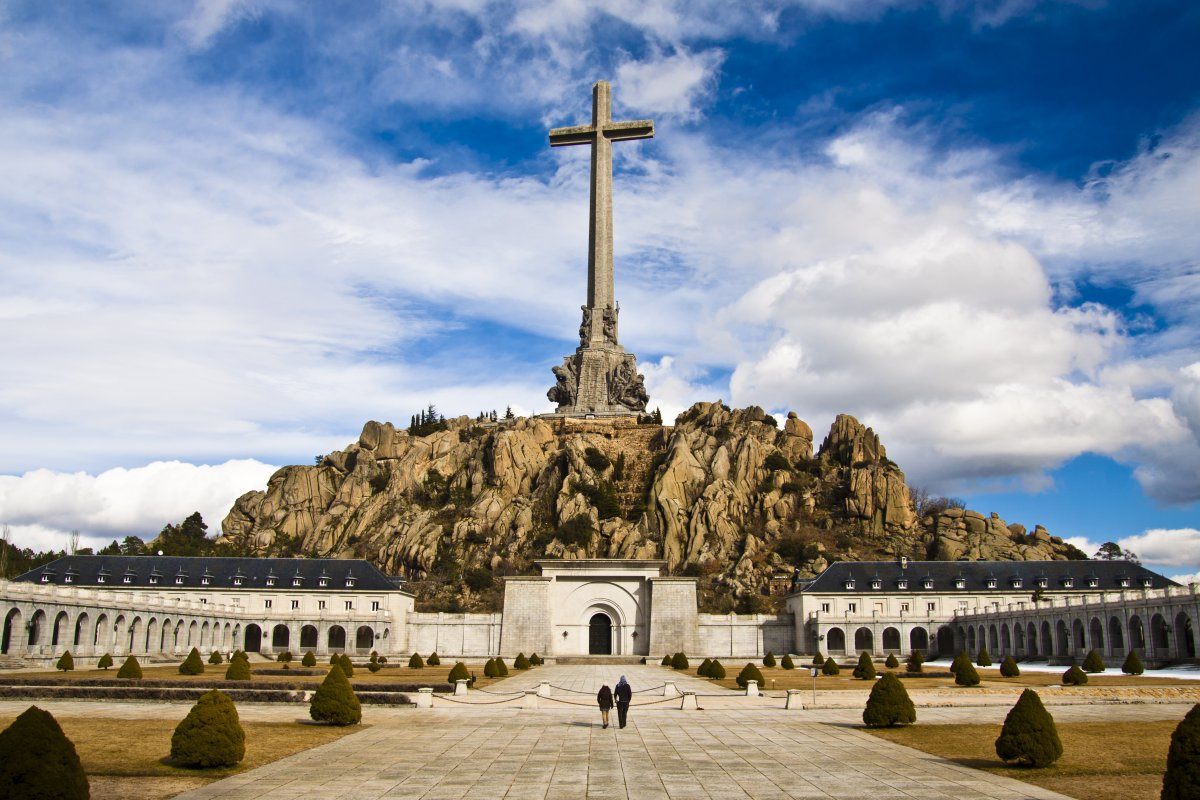 23. Christ of the Pacific, Peru
Peru's former President Alan García thought he was leaving a parting gift for his citizens with this copy-cat monument. However, the 120-foot Christ of the Pacific has been nothing but a monumental headache since it was completed in June 2011. Lima's mayor was angry at not being consulted, and also questioned why the statue appears to be a direct copy of the Christ the Redeemer statue in Rio de Janeiro.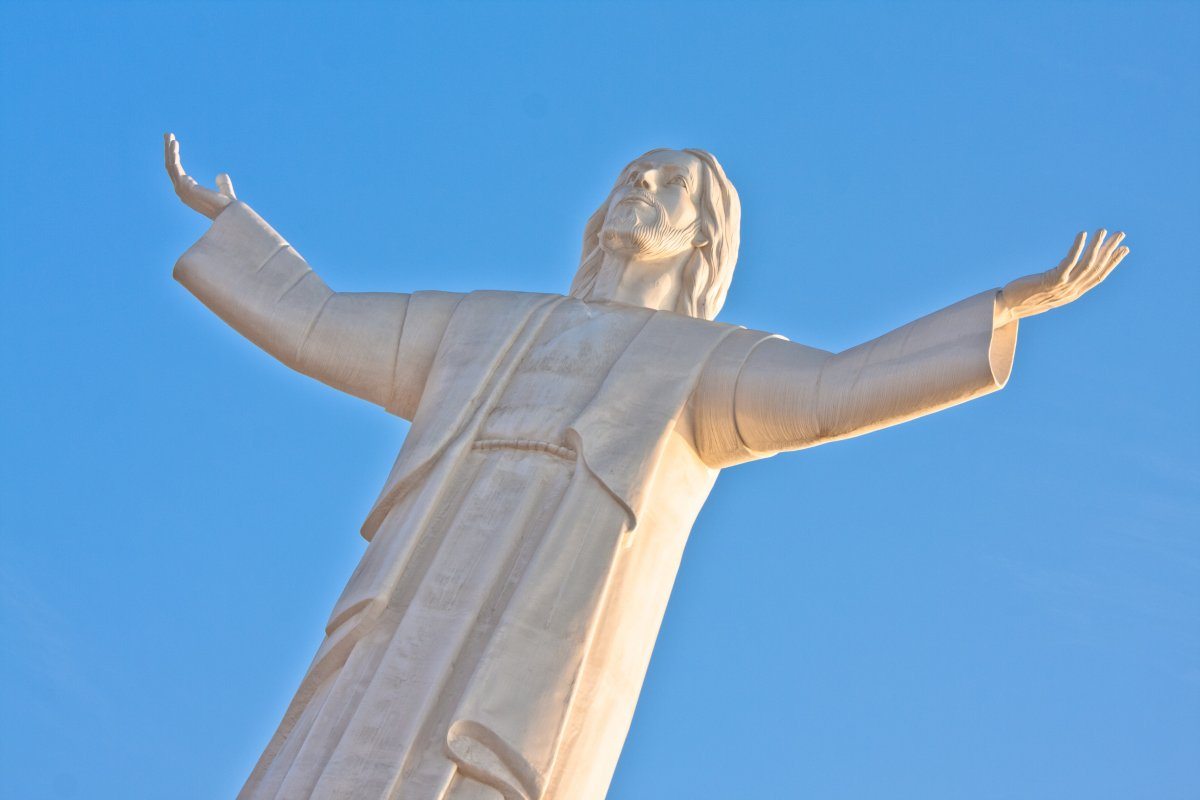 24. Queen Victoria Statue, Dublin/Sydney
In 1904, the Queen Victoria statue was erected in front of Dublin's Leinster House. Protests began when the building became the official seat of the Irish Free State's parliament. After decades of debating what to do with the unpopular statue—dubbed "the auld bitch" by James Joyce, she was put on the market. In 1983, the Sydney City Council bought the unfavorable monument.
25. Havis Amanda, Kaartinkaupunki, Finland
Finns have been blushing at Ville Vallgren's nude mermaid statue on Market Square since 1908. In particular women's rights groups have railed against the fountain as belittling and objectifying. The fact that the featured sea lions appear to be wagging their tongues at the mermaid certainly doesn't help Vallgren's claim that it's a symbol of Finnish rebirth and emergence from Sweden's shadow.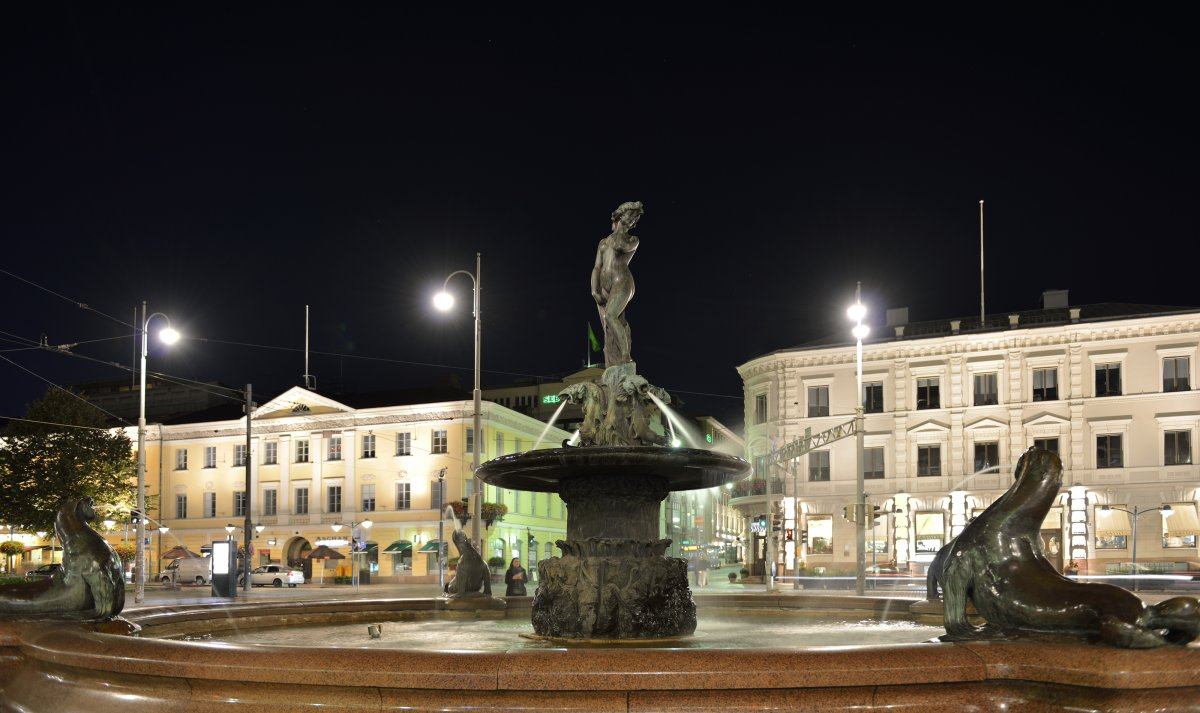 26. Fallen Angel, Madrid
The Fallen Angel statue (El Angel Caído) sculpted by Ricardo Bellver in Retiro Park, had Catholic officials stunned when it was unveiled. It's the only statue in the world dedicated to Lucifer, and it was rumored to be the meeting place for satanic rituals in the 1950s. The monument has been exorcised by many priests. Rising exactly 666 meters above sea level, the evil number of the Beast in the Bible, doesn't help with the statue's unsavory reputation.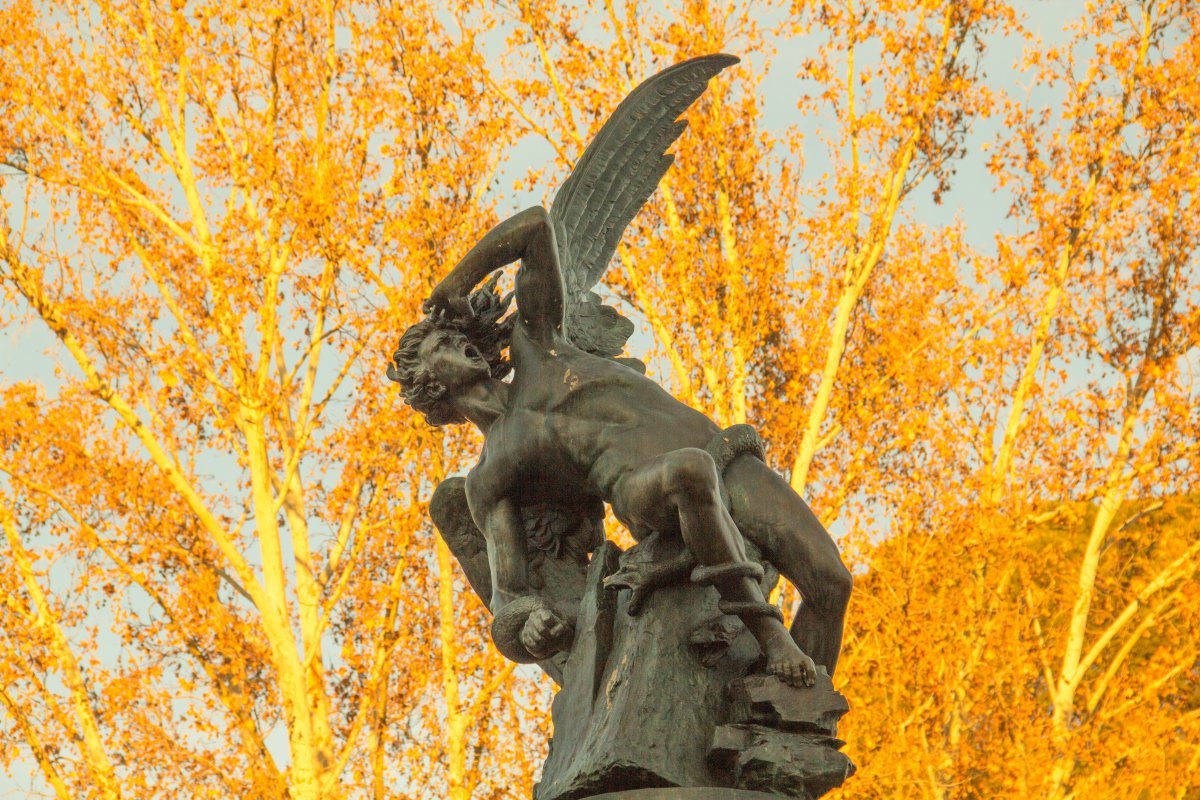 27. Monument of Lihula, Western Estonia
The Lihula statue has been detested for glorifying those who fought for the Nazi cause. This monument has been relocated three times since its erection in 2002, moving from Pärnu to Lihula in 2004, then on to its present home in Lagedi in 2005. It features a soldier wearing a WWII German helmet, Estonian flag on the wrist, and the Cross of Liberty on the collar. Nowhere does he display a Nazi emblem, but the German war attire was enough for the monument to be evicted twice.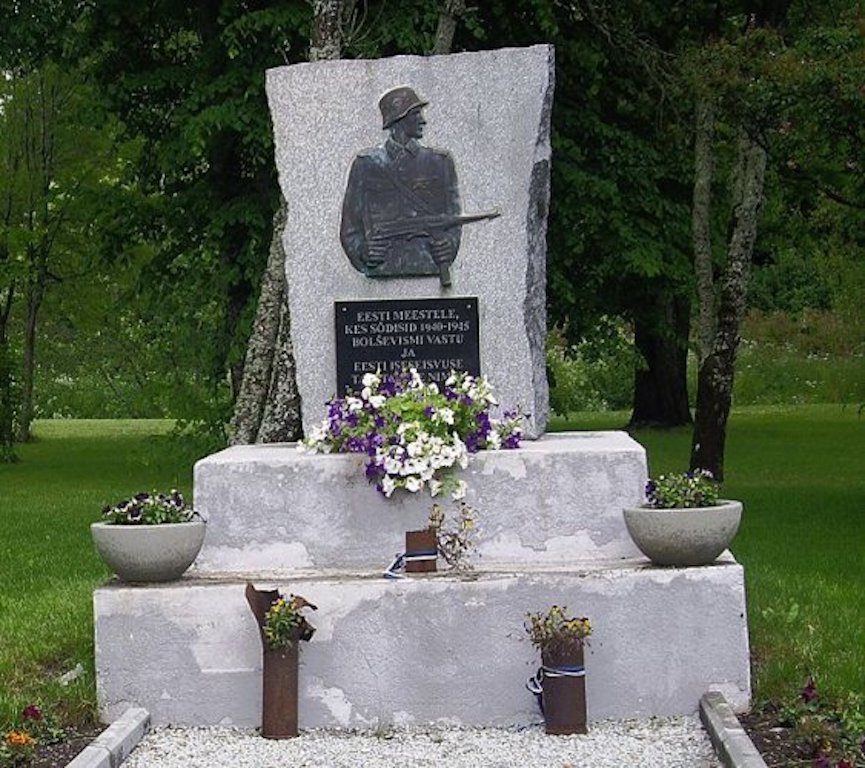 28. Columbus Lighthouse, Dominican Republic
The cross-shaped Columbus Lighthouse, otherwise known as 'El Faro a Colón' was built in 1992 in celebration of the 500th anniversary of the explorer's arrival to the island nation. The DR was Spain's first New World colony. A chapel at the lighthouse's center contains Columbus' tomb and, allegedly, his bones. But bigger than the controversy over Columbus's legacy, many blame him for the extermination of the indigenous Taino Indians, was the eviction of thousands of impoverished local residents to make room for the lighthouse. When its giant megawatt beams powered on, the outlying homes suffered blackouts. Now, at least, it's only lit up occasionally.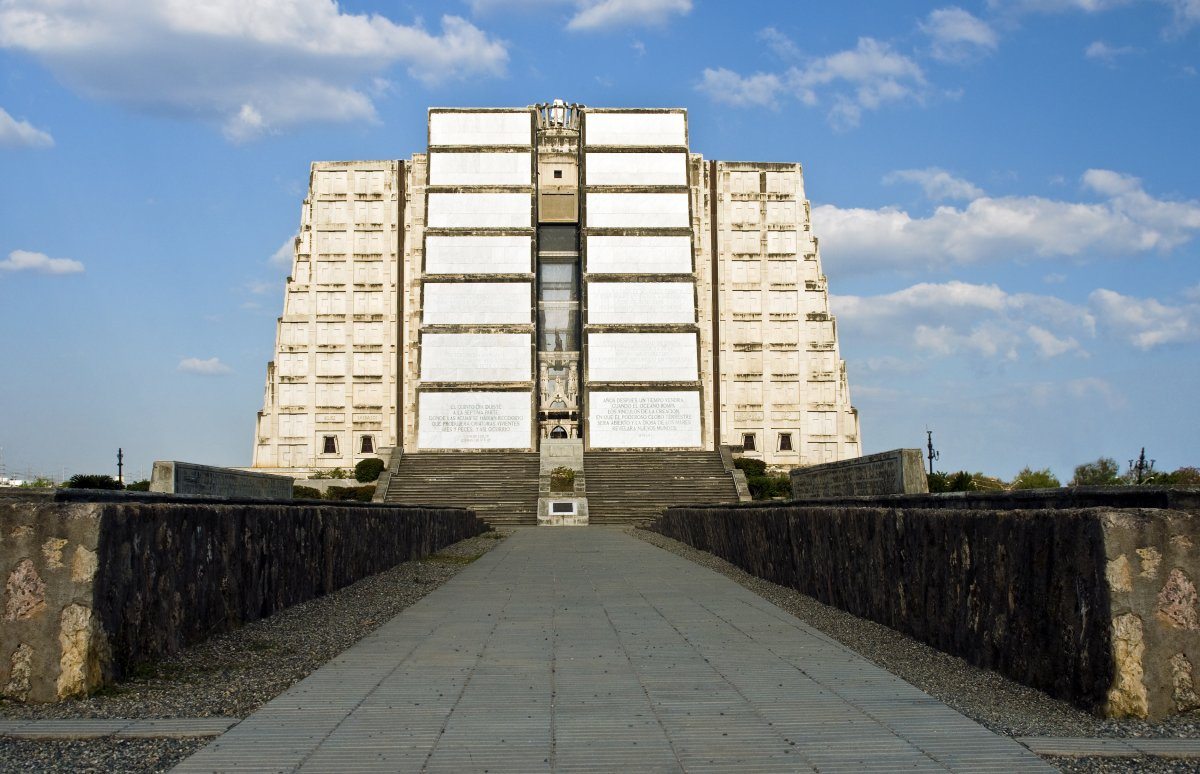 29. Statue of Arthur Ashe, USA
Placing civil rights activist and athlete Arthur Ashe's statue in the eternal company of white heroes of the Confederate States has enraged Richmond, Virginia's African American citizens. Added to Monument Avenue in 1996, the sculpture depicts Ashe carrying a book and tennis racket, while a crowd of children reach up to him. But many believe it looks like Ashe is striking the children. Adding insult to injury, Ashe's statue is much shorter in stature than those of its Confederate neighbors.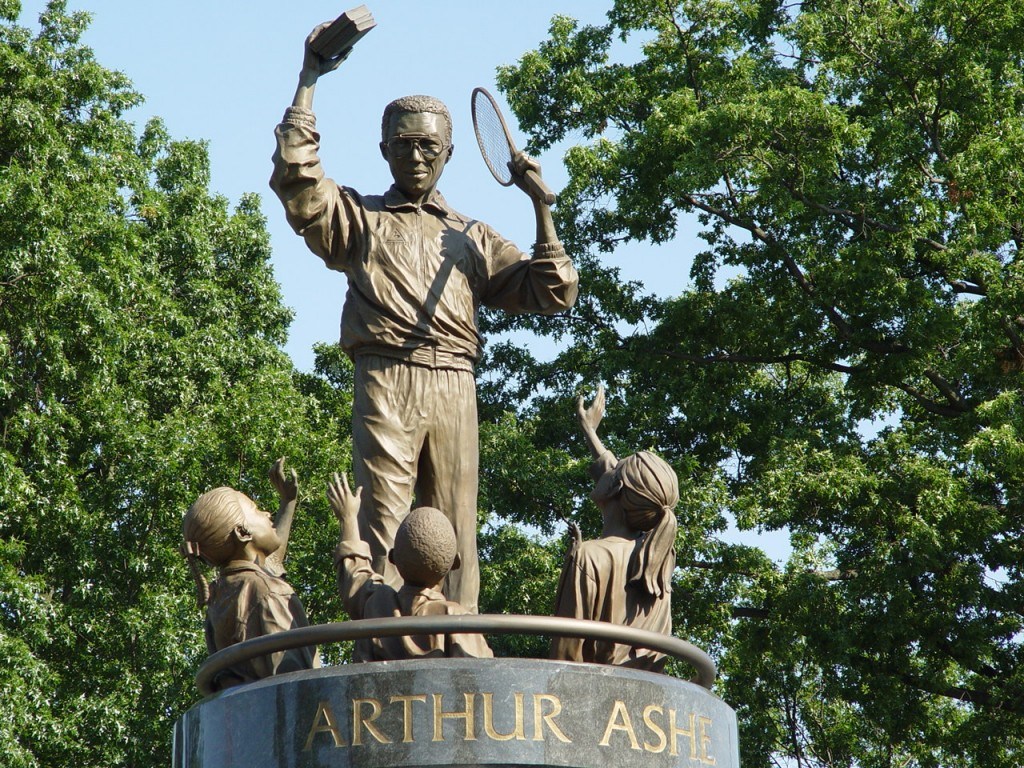 30. Memorial to the Murdered Jews of Europe, Berlin
Germany's national Holocaust memorial was finally completed in May 2005, after years of debates over its design and budget. The 5.5-acre monument, by Peter Eisenman, is a charcoal-colored stone slab labyrinth. The slabs are protected by an anti-graffiti coating, which, coincidentally, was manufactured by the same company that produced poison gas for the Nazis.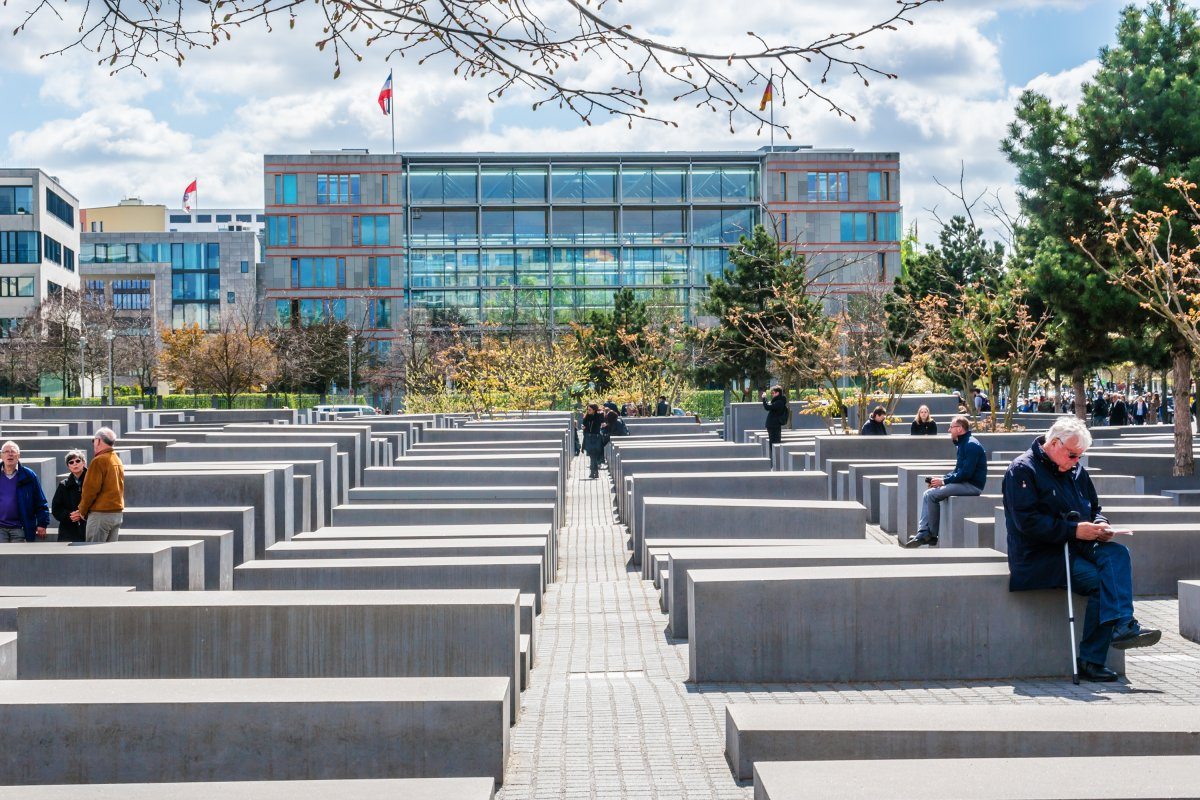 31. Western Wall, Jerusalem
The Western Wall in Jerusalem is an ancient limestone wall that was built in 20 B.C. by Herod the Great. Originally, the wall was an expansion of the Second Jewish Temple which encased a hill that Jews and Christians knew as the Temple Mount. In 70 A.D., the Romans destroyed the temple, leaving behind just an underground tunnel. Until 1967, only a few hundred worshippers could pray at the wall until a plaza was erected. Today, it's known as a religious symbol of peace, but it's not without a ton of controversy. Islamic leaders have denied the wall's Jewish origins, while the Jews believe the wall doesn't pertain to one group and live by the belief that the wall is under the ownership of God.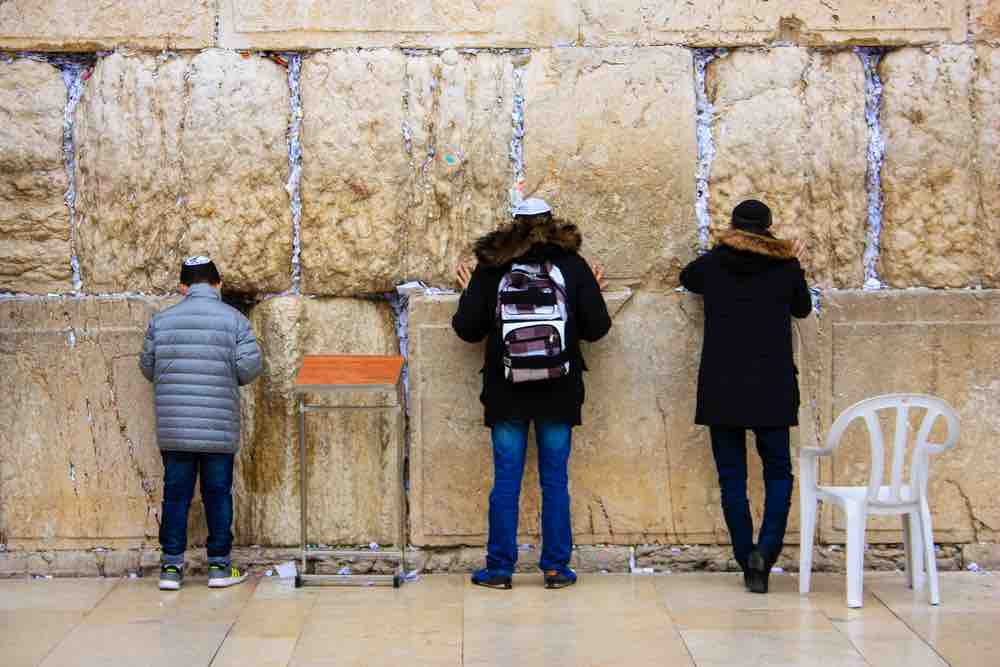 32. Tiananmen Square, Beijing
In 1989, one of the largest student-led protests took place in the capital of Beijing. People were outraged when political leader, Hu Yaobang, was killed, so they took to the streets to demand the government implement the democracy that Yaobang tried so hard to establish. Law enforcement and military officials were ordered to use force to subdue protesters after the government declared martial law. Automatic rifles and armored tanks swept through the plaza, killing an estimated 180 to 10,454 civilians. Today, the Chinese government has attempted to cover up the events that took place on that day, going as far as to block Internet access from those who searched for information about the attack during its 20th anniversary in 2009.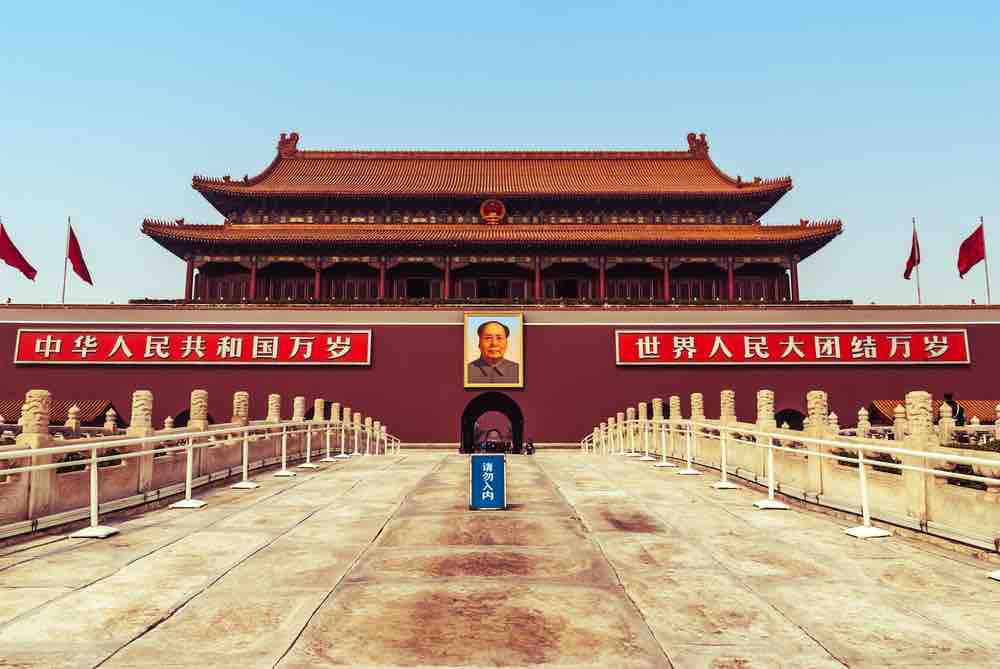 33. Texas School Book Depository, Dallas
Dallas, Texas is known for many things, but history buffs most commonly recognize it as the city where U.S. President John F. Kennedy was assassinated. While riding in his motorcade, the alleged shooter, Lee Harvey Oswald, took aim from the sixth floor of the Texas School Book Depository and opened fire. Many ordered for the destruction of the depository following the assassination, but instead, it was turned into a museum dedicated to Kennedy, and it includes photos and artifacts from that somber day.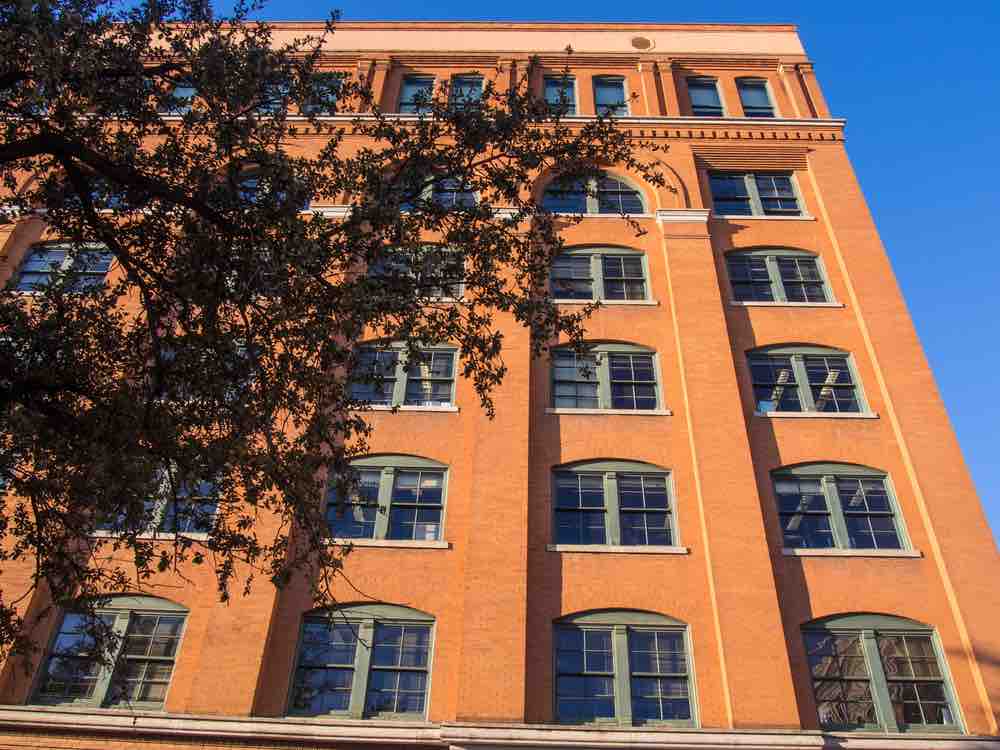 34. Auschwitz Concentration Camps, Oswiecim, Poland
The Auschwitz Concentration Camps is a place that housed between 15,000 and 20,000 prisoners during the 1940s. Many see the camp as a painful reminder of the countless lives that were taken during the Holocaust, while others deny the Holocaust and tragic genocide ever took place. Despite the camp's harrowing past, it's opened to the public and hosts millions of visitors every year who are able to tour the former camp and the memorial in dedication to those who were killed.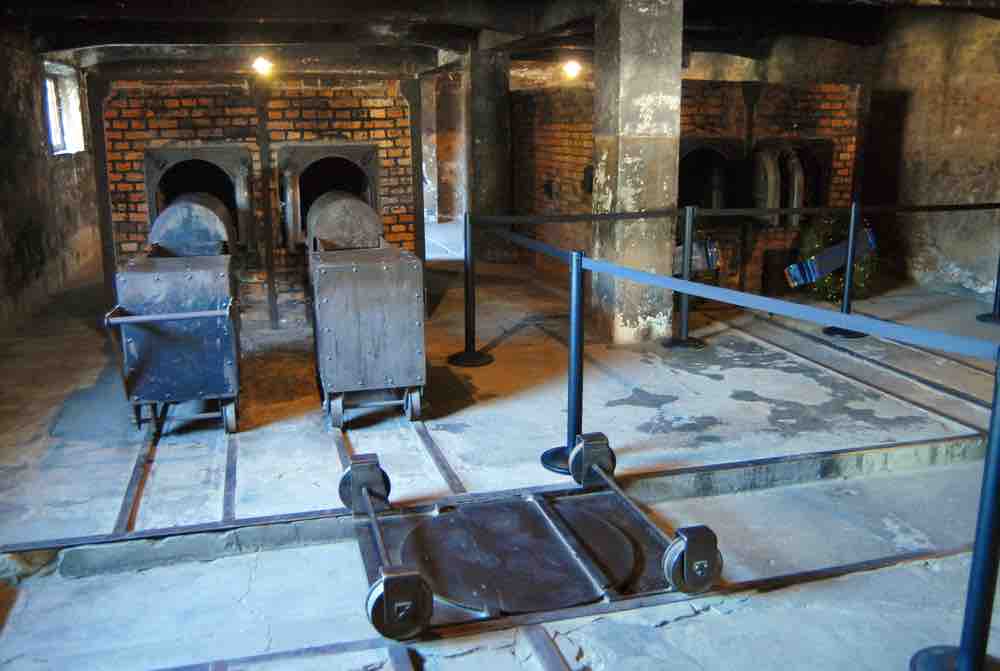 35. A-bomb Dome, Hiroshima
In 1945, the U.S. military dropped an atomic bomb on Hiroshima, Japan at the end of World War II, killing an estimated 140,000 people and completely decimating the once thriving and bustling capital city. The Hiroshima Prefectural Commercial Exhibition Hall was one of just a few buildings that was left partially standing, although all of the citizens inside of it perished during the attack. The domed-shaped structure became a symbol of peace as the city began the grueling and devastating rebuilding process.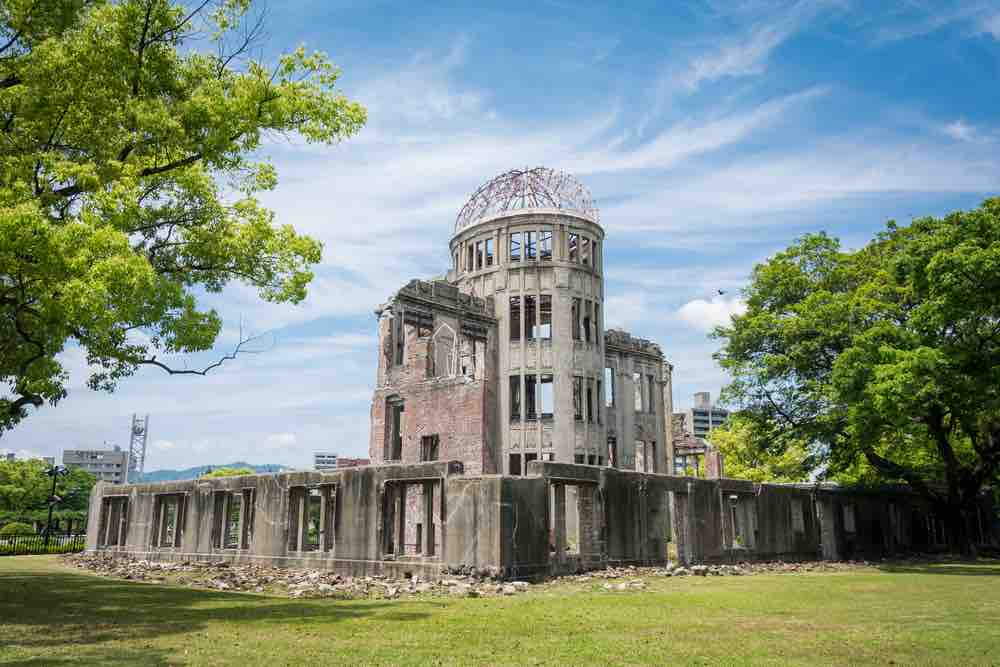 36. African Renaissance Monument, Senegal
This bronze statue that stands on top of a hill overlooking the Atlantic Ocean was designed by Senegalese architect, Pierre Foudiably. After consulting with then-President Abdoulaye Wade, the monument was constructed by a company contracted from North Korea and made its grand debut in 2010. The monument has come under fire because it depicts a muscular man with a baby sitting on his shoulder, emerging from a volcano with a scantily clad woman trailing behind him. While some see the piece as a work of art, others see is at as nothing more than a sexist eyesore.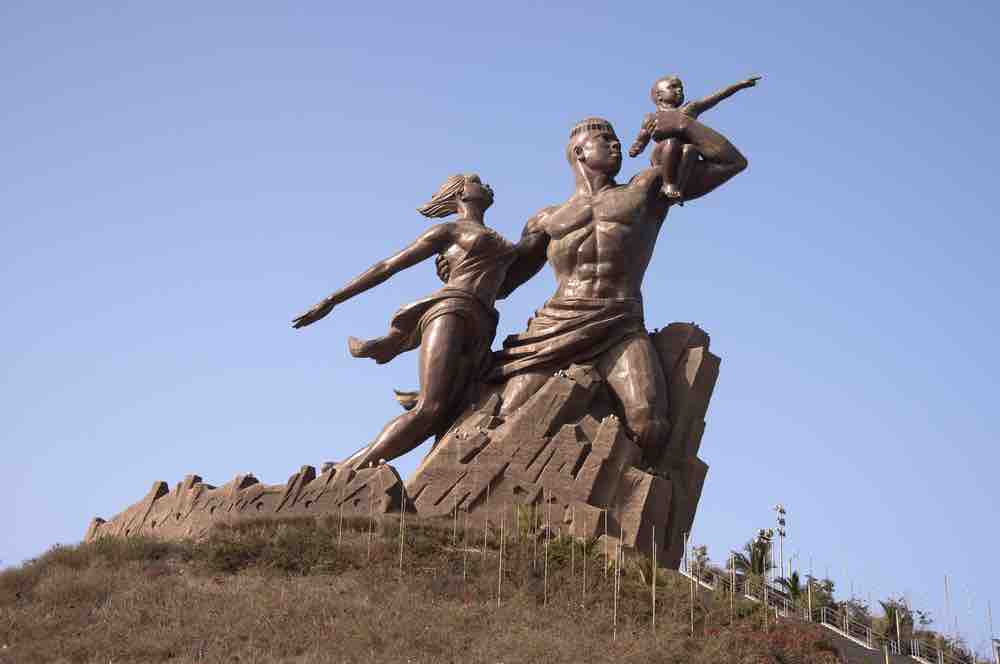 37. Crazy Horse Memorial, South Dakota
After the Sioux Native American tribe were unsuccessful in blocking the construction of Mount Rushmore in Keystone, South Dakota, they decided to erect their own mountain monument in Black Hills. The Crazy Horse Memorial, which has been in progress since 1948, is being designed to reflect the image of the Oglala Lakota warrior by the same name. However, some of his descendants say they never gave permission for the memorial and that it goes against everything the late-warrior stood for.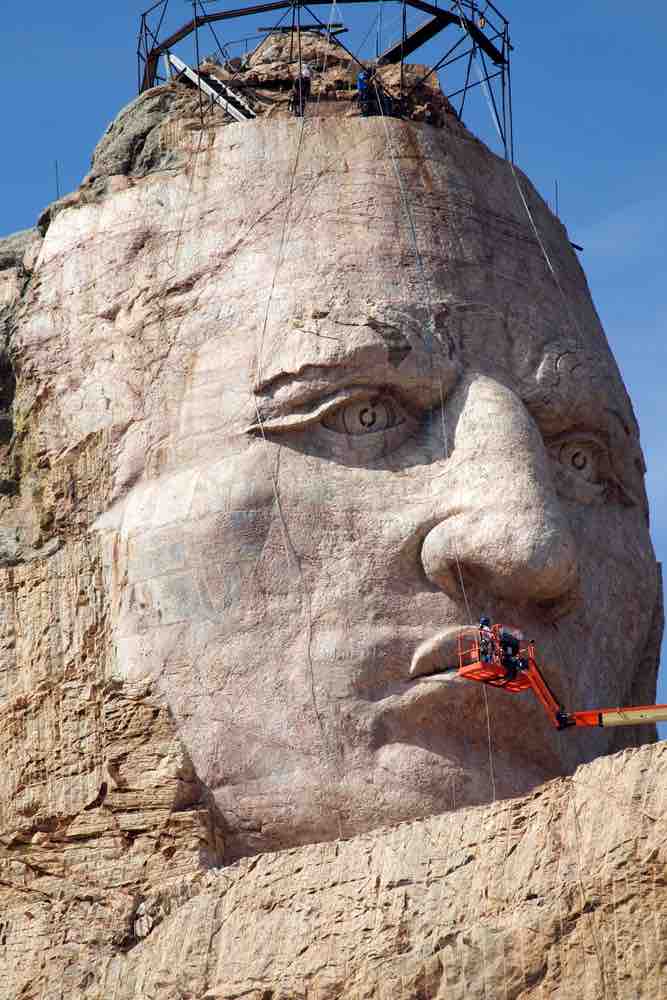 38. Brown Dog Statue, London
In 1906, a group of medical students were enraged when a university professor performed a live operation on a terrier dog. So they created a small statue in Latchmere Recreation Ground in Battersea as a way to protest the procedure. A plaque was placed alongside the original sculpture, which read: ""Men and women of England, how long shall these things be?" as a way of condemning any students who were pro-vivisection. The plaque and the statue were vandalized numerous times, which lead to police standing guard to protect it 24-hours a day. After rioters took to the streets, the statue was removed in 1910 and a new statue commissioned by anti-vivisection supporters was erected in 1985.
One would think a dog statue would be harmless, but as you can see, it has a very sordid and contentious past in London.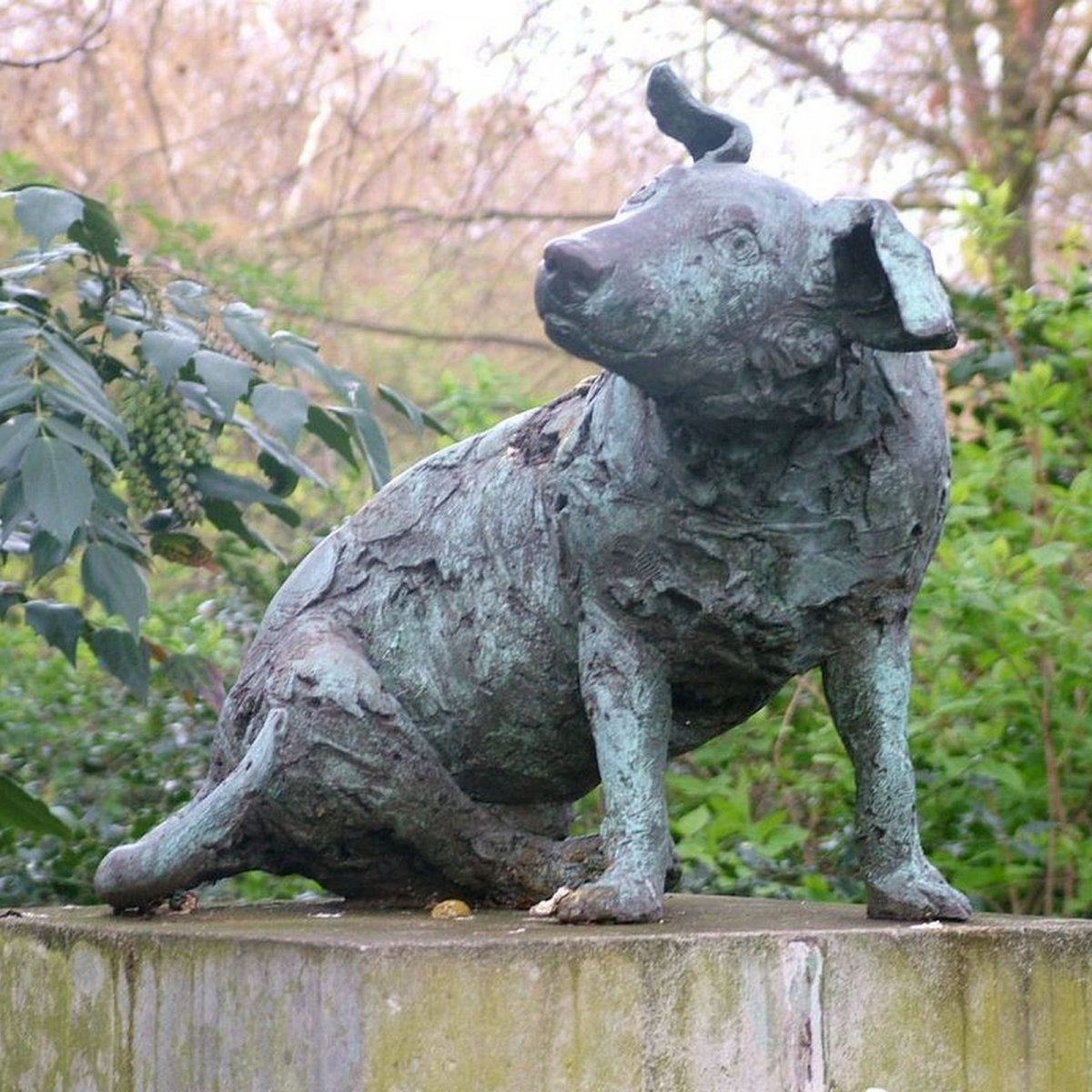 39. Franklin Delano Roosevelt Memorial, Washington, D.C.
In 1997, then-president Bill Clinton approved of a statue of former president Franklin D. Roosevelt in a project that was estimated to cost $48 million. But controversy erupted when disability activists demanded the statue include a figure of FDR in the wheelchair he used when away from the public eye after suffering from a paralytic illness. In 1998, the memorial was revealed, and an image of a wheelchair-bound Roosevelt was included, much to the delight of activists.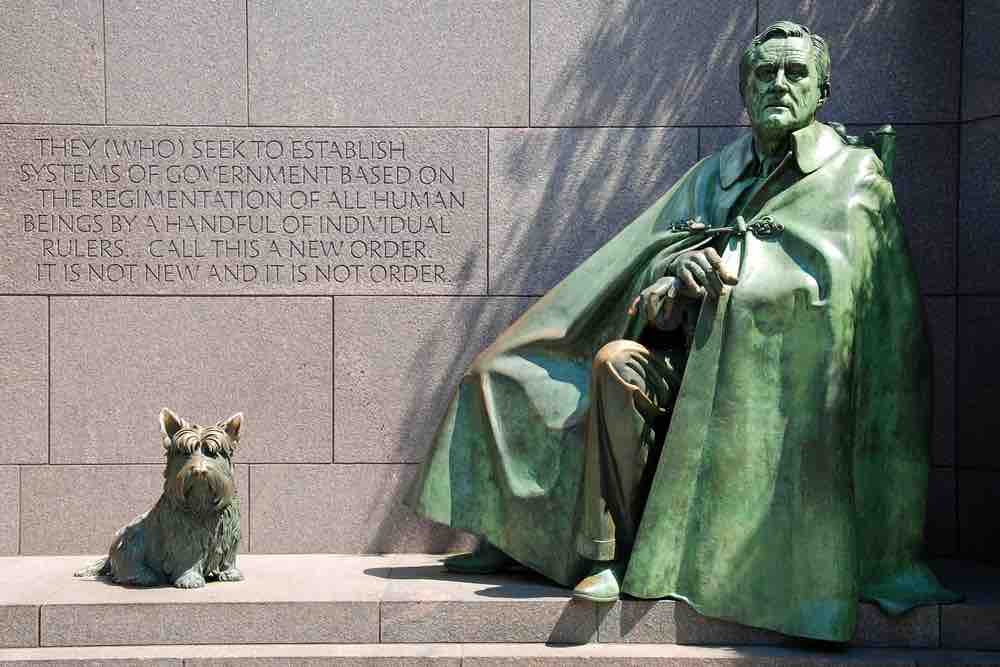 40. The Imperial Shrine of Yasukuni, Tokyo
This shrine was founded by Emperor Meiji in 1869 to pay homage to those who died in Japan during various periods of time, including the Boshin War of 1868-1869 and the First Indochina War of 1946-1954. Over 2.5 million military personnel are honored here, but the memorial received backlash when it was revealed that war criminals were also honored at the shrine. In 2005, more outrage ensued when a man from Seoul found his name wrongfully etched into the memorial. "I am neither a war criminal, nor a dead man," he said. It really makes you wonder how much thought and research was put into constructing the monument.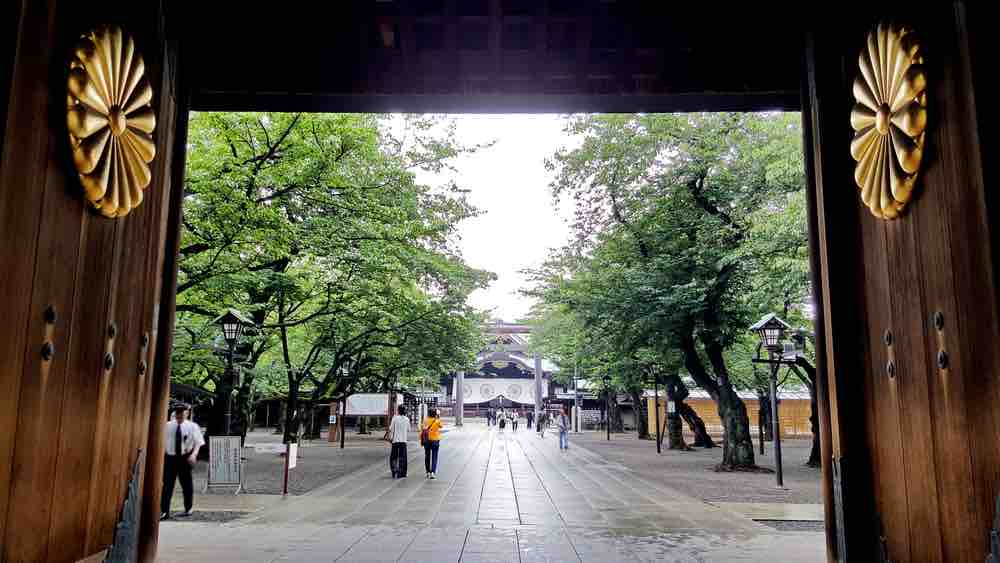 41. Monument to the Soviet Army, Bulgaria
Located in Sofia, Bulgaria, this 1954 sculpture shows a Soviet soldier from WWII surrounded by a Bulgarian man, and a Bulgarian woman holding her baby. Clusters of additional sculptures of soldiers can also be found around the memorial park. In 2001, the monument was destroyed when the figures were painted to resemble superheroes, such as Superman. As you can imagine, the public outcry was deafening, and the sculptures were re-painted again to reflect their original appearance.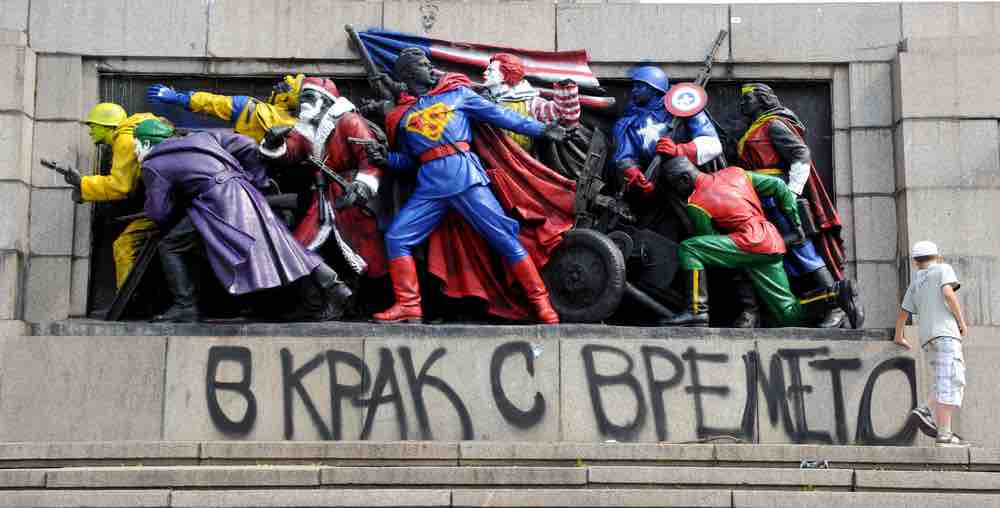 42. Ernesto Che Guevara Statue, La Paz
When many people called for the statues and memorials of Confederate war generals be removed across the United States back in 2017, the focus was later placed on the bust of Ernesto "Che" Guevara in La Paz. Guevara, a military theorist and guerrilla leader, developed an "affinity for the poor" and fought for the underprivileged. While some saw him as a true revolutionary, others looked at him as a divisive figure who advocated violence.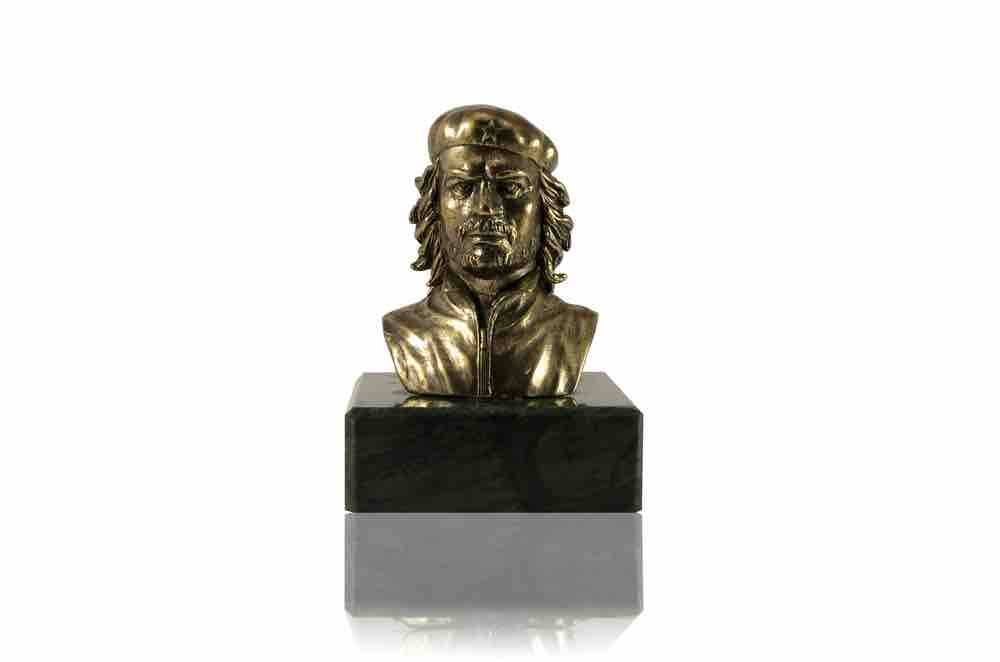 43. Martin Luther King Jr. Memorial, Washington,D.C.
Civil rights leader Martin Luther King Jr. received a memorial in Washington D.C. some 43-years after his assassination. But some people still aren't pleased with the way the minister and activist has been honored. To start, the sculpture was designed by Chinese artist Lei Yixin, leaving many to wonder why the memorial wasn't commissioned to an African-American artist. Some were also dismayed when they realized the bottom half of King's body was noticeably absent from the memorial.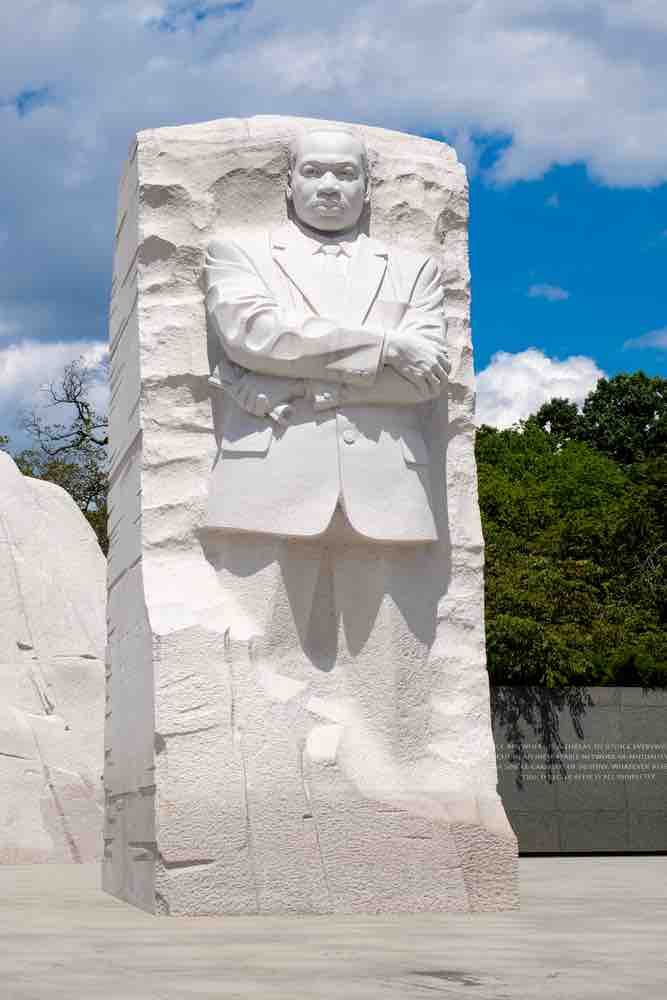 44. The Podgarić Monument, Croatia
A landmark commemorating the people of Moslavina during World War II was commissioned by the former president of Yugoslavia, Josip Broz. The futuristic, falcon-esque sculpture was designed by Dušan Džamonja, and visitors visited it in flocks beginning in the '80s. But when Yugoslavia demobilized in the '90s, the monument became neglected, standing alone atop a hill in the city of Podgarić. It was once seen as a symbol of power, but now, it's nothing more than a lonely piece of art that barely attracts a few visitors each year.
45. Louis Riel, Manitoba, Canada
Marcien Lemay and Étienne Gaboury designed the Louis Riel statue in 1971 in dedication of the Canadian politician who was sent into exile and eventually hung by the government in 1885. Since Riel was a controversial figure, they thought it was fitting to make his statute controversial, as well. When the sculpture was revealed, it showed Riel, in the buff, twisted and deformed to signify the suffering he went through as a martyr. After many people voiced their distaste for the chilling piece of art, a new statue representing Riel, looking quite normal, was designed and erected in place of the old one.