Caves may be spooky and eerie at first glance, but many of these underground chambers are full of wonderful surprises. Exploring various mysterious caves from across the globe will bring you face to face with thriving ecosystems, glowworms, underwater systems, and glimmering crystals. If you're looking for an adventure of a lifetime, all you have to do is look underneath your feet and venture inside these 16 natural structures that'll make your jaw drop.
1. Waitomo Caves – New Zealand
No, those aren't lights shining from every crevice of this cave, they're actually glowworms twinkling in the darkness. Located in Waitomo in New Zealand, you can see the intriguing blue larvae safely with some help from experienced tour guides. Traveling deeper into the cave will bring you in contact with some of the most stunning limestone formations.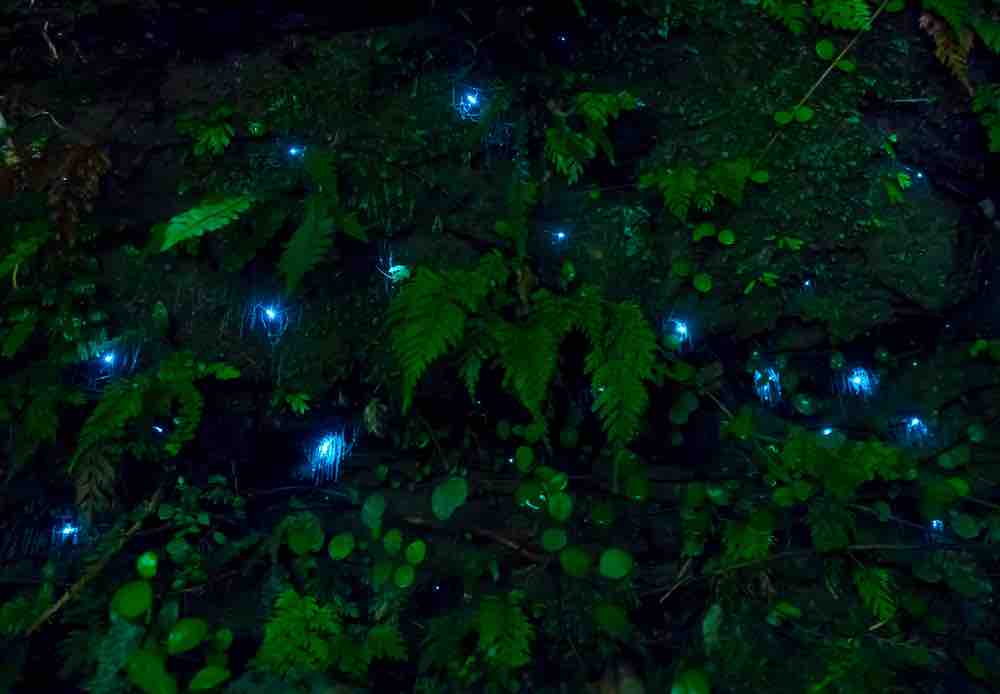 2. Mutnovsky Volcano Ice Caves – Russia
This ice cave on Russia's Kamchatka Peninsula was formed when an underwater hot spring flowed through the icy glacial fields at the foot of the Mutnovsky volcano. During the right time of the year – when the temperature is warmer and the snowfall is light – you can enter the cave to peer at its snowcapped walls and witness the sun create a dazzling, colorful effect off the nearly-transparent roof.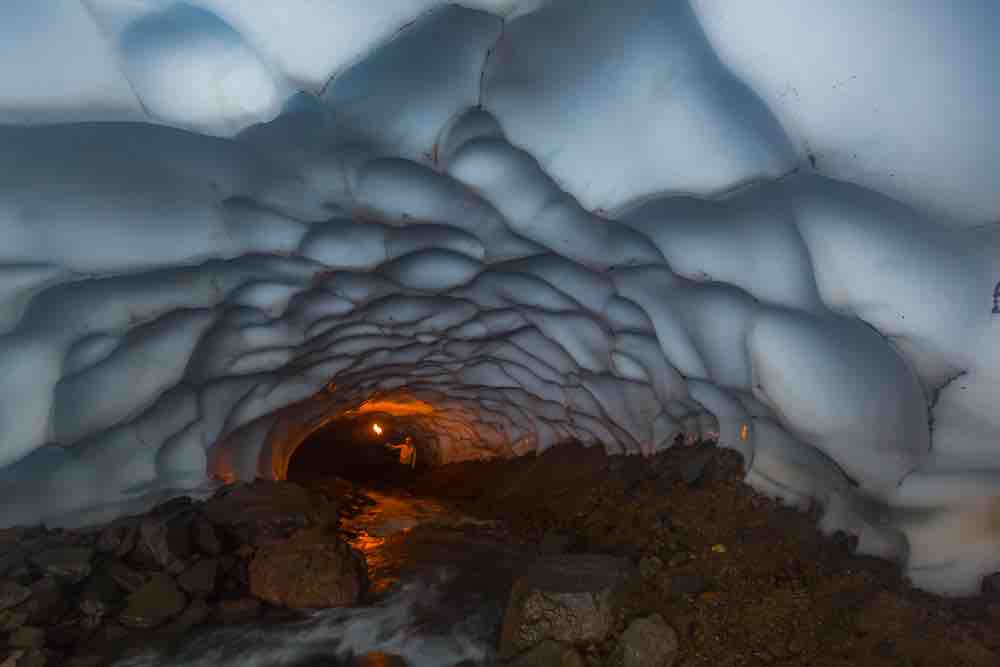 3. Eberstadt Stalactite Cave – Buchen, Germany
The Eberstadt Stalactite cave was discovered by accident in December 1971. Blasting operations in a quarry exposed the opening of the cave, and it has since been known as one of the most beautiful caves in Germany. Towering calcium salt deposits are scattered throughout this natural wonder that you have to see to believe.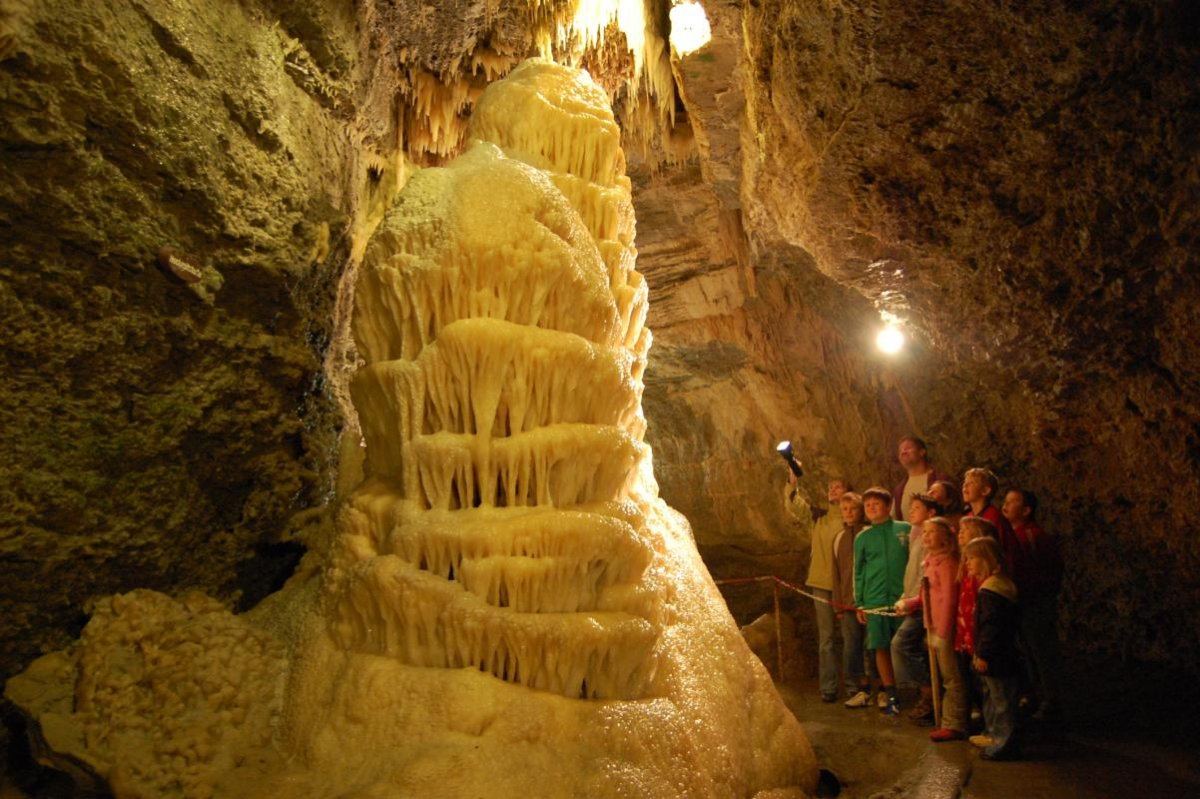 4. Meramec Caverns – Missouri
This 4.6-mile long cavern system is located in Sullivan, Missouri, and it's at the center of an American fable. Jesse James, the infamous American outlaw, reportedly used the caves as a hideout spot for his gang. Today, the caverns have less of a criminal history. It's a popular tourist attraction for those who want to marvel at the colorful light show that's displayed on the formations while enjoying the sprawling underground lake.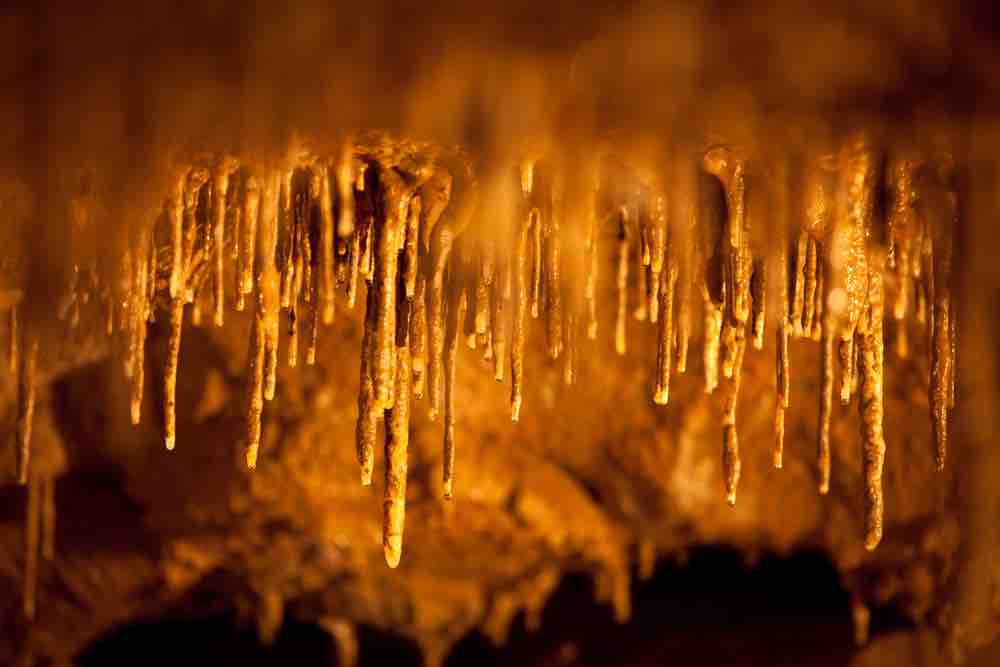 5. Ryūsendō Limestone Cave – Iwate Prefecture, Japan
This limestone cave is in a world of its own, complete with an underground river, and four large lakes. As the third largest limestone cavern in Japan, Ryūsendō offers visitors a unique glimpse inside its thriving ecosystem, including its colonies of bats.
6. Cave of the Crystals – Mexico
You'll be completely amazed once you enter the Cave of Crystals located beneath the Naica Mine in Mexico. Natural selenite crystals hang below the chamber and glimmer in the darkness. As of now, the cave is being explored by scientists who are researching the caverns, but upon their completion, there are talks of opening the cave to visitors – if they can bare the 136°F temperature and humidity.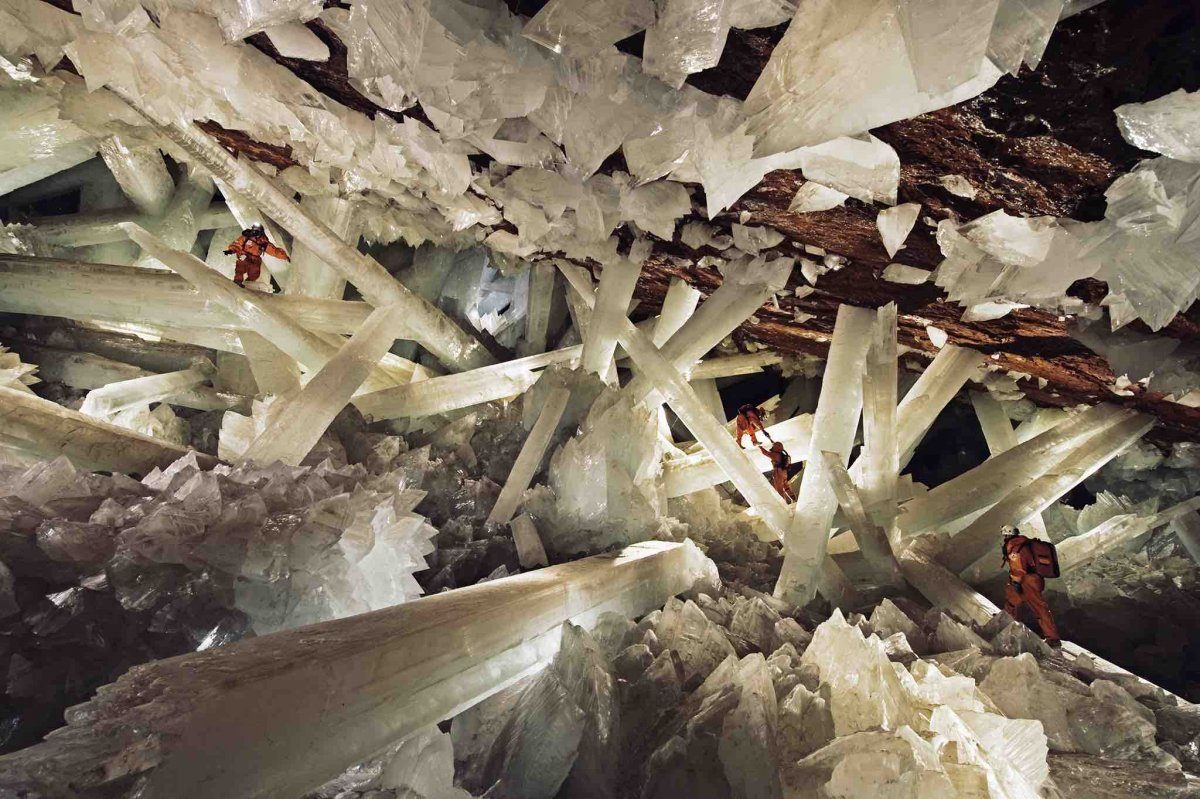 7. Ruby Falls – Tennessee
During the formation of Lookout Mountain, Ruby Falls was created in the city of Chattanooga.This limestone cave has one of the most stunning natural wonders: a 145-foot underground waterfall that's illuminated by a magnificent light show.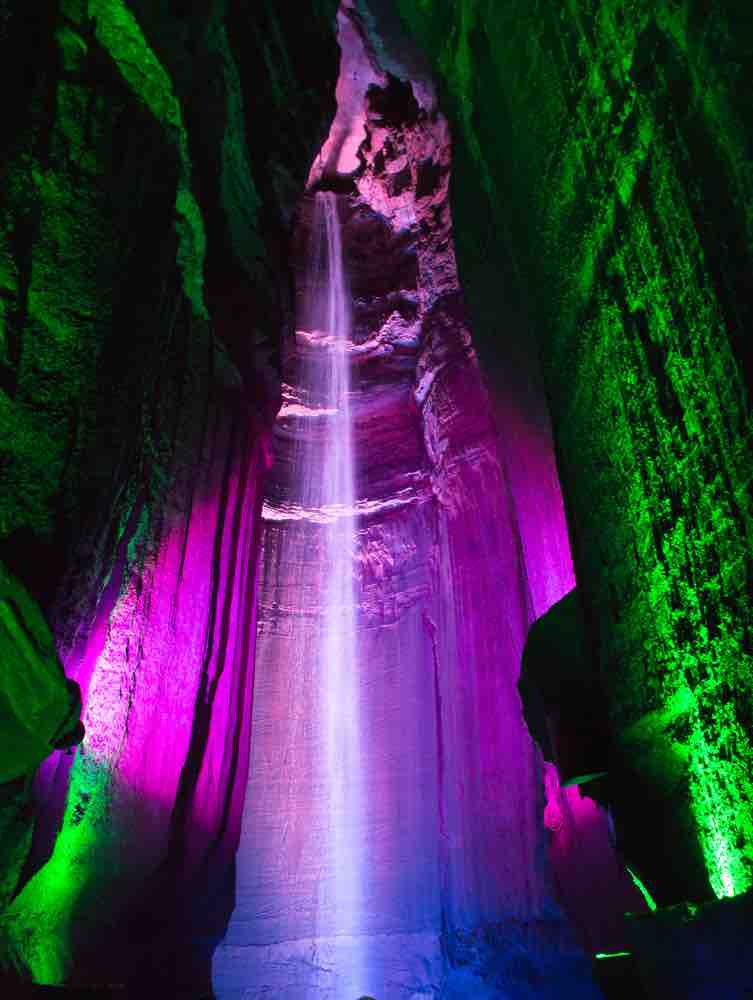 8. Reed Flute Cave – Guangxi, China
This cave gets its name from the reeds growing outside of its entrance. Once inside, visitors are greeted by stone pillars, towering rock formations, and calcium salt deposits. Tour guides lead the way on an hour-long tour through the winding natural cavern that's illuminated by an array of lights that bounce off of the rock formations.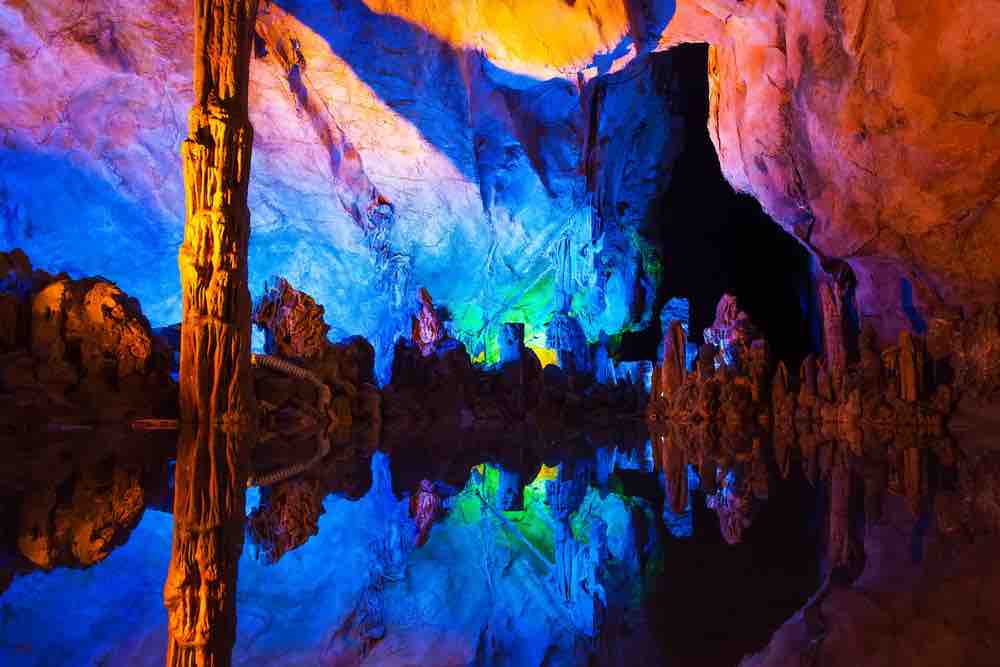 9. Vatnajokull Glacier Cave – Iceland
One of the largest glaciers in Europe is home to a fascinating ice cave. To safely explore it, you'll have to make the trek with a tour company that has access to a 4×4 vehicle. It's surrounded by feet of deep snow and you'll have to brave the icy conditions, but it's definitely worth the drive. Once you arrive, openings inside the glaciers create natural tunnels that you can enter to begin your exploration. Light from the entrance of the cave beams onto the walls, illuminating through the clear ice inside of this natural masterpiece.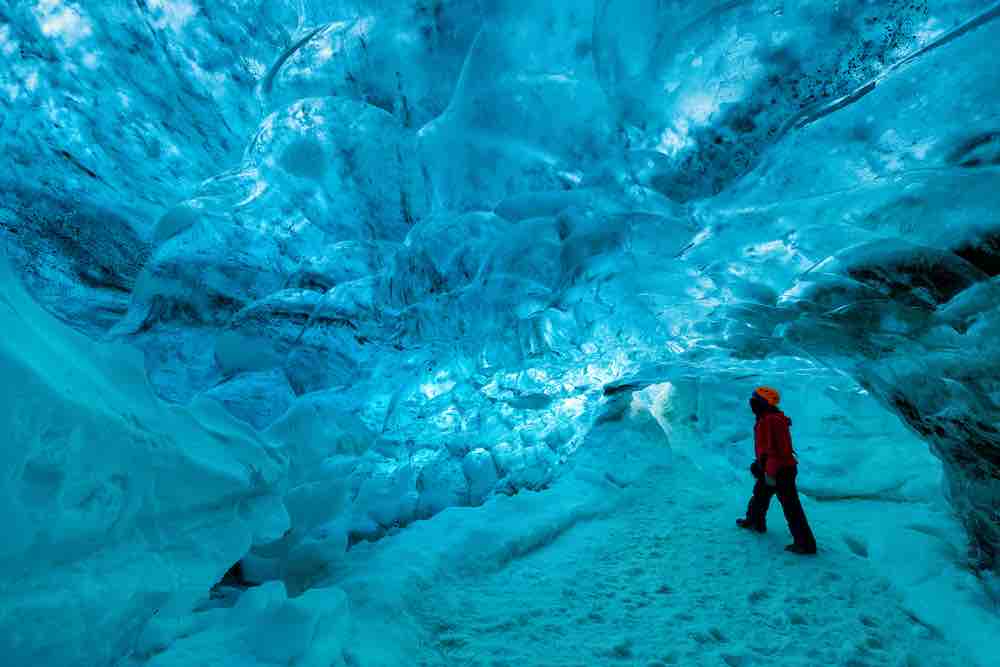 10. Jewel Cave – Custer, South Dakota
This natural monument in Custer, South Dakota is one of the longest caves in the world. At over 180-miles long, Jewel Cave has tons of passages and formations, as well as calcite crystals and rock deposits created by the flowing water.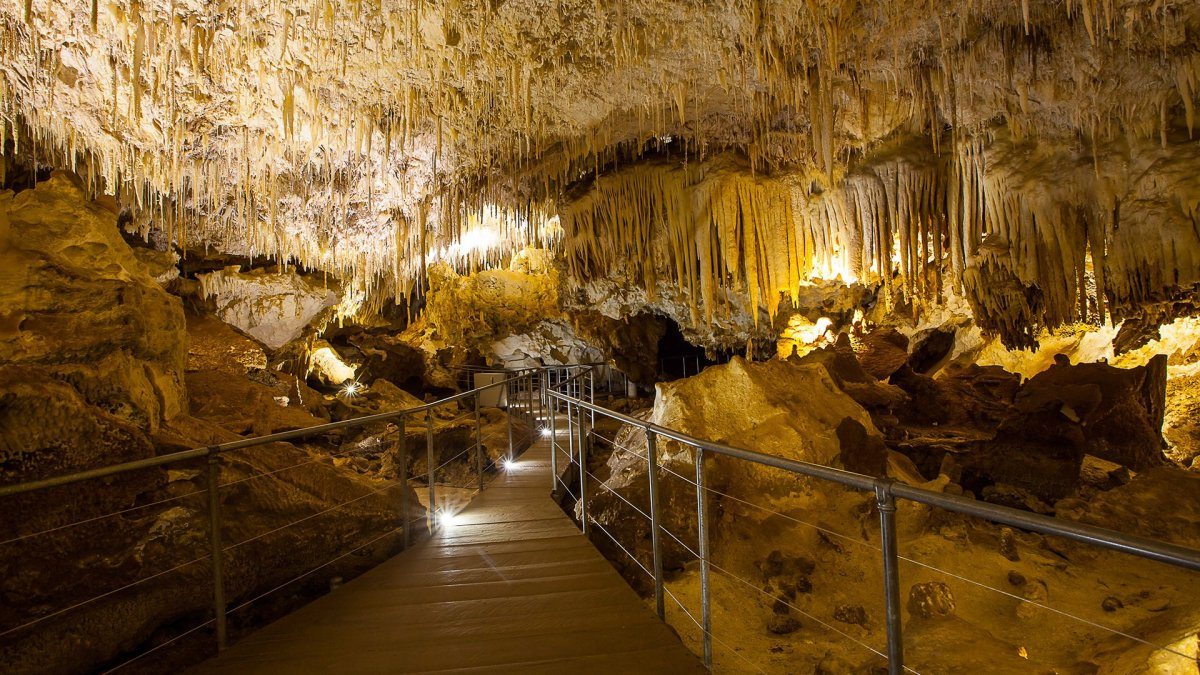 11. Batu Caves – Malaysia
In the Selangor district of Malaysia, off the west coast of the country, you'll find a cave that's estimated to be more than 400 million years old. A series of limestone underground chambers contain colorful shrines dedicated to Murugan – the Hindu god of war.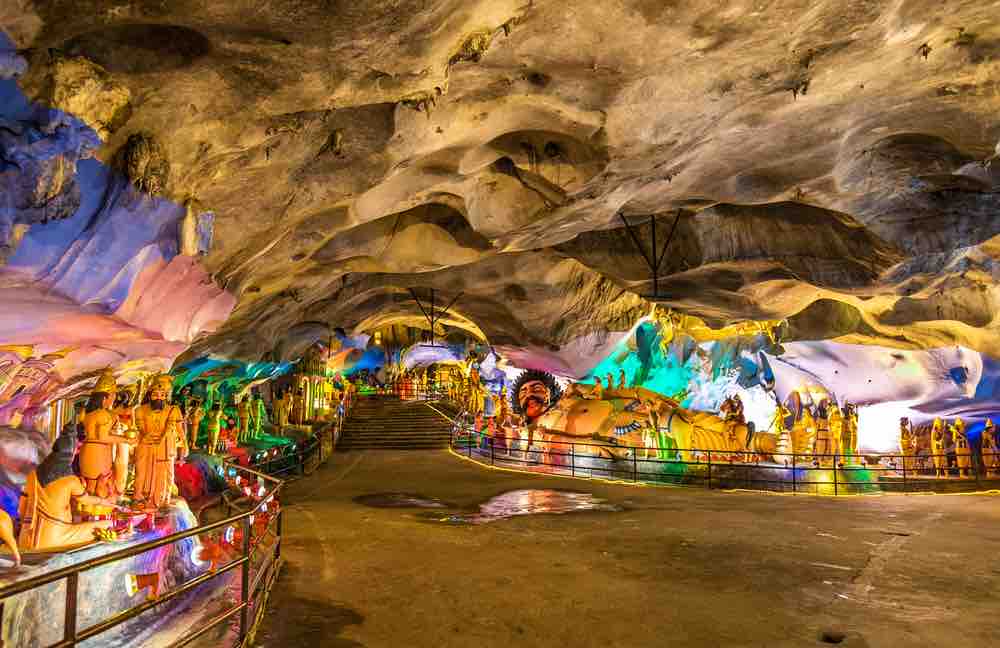 12. Carlsbad Caverns – New Mexico
Carlsbad Caverns is a series of over 119 caves located in the Guadalupe Mountains of New Mexico. Guided or self-guided tours are available that allow visitors to explore the vast chambers. Big Cave, of course, is the largest of the caverns, and it includes colorful rock formations, while Left Hand Tunnel has pools of water underneath the desert terrain.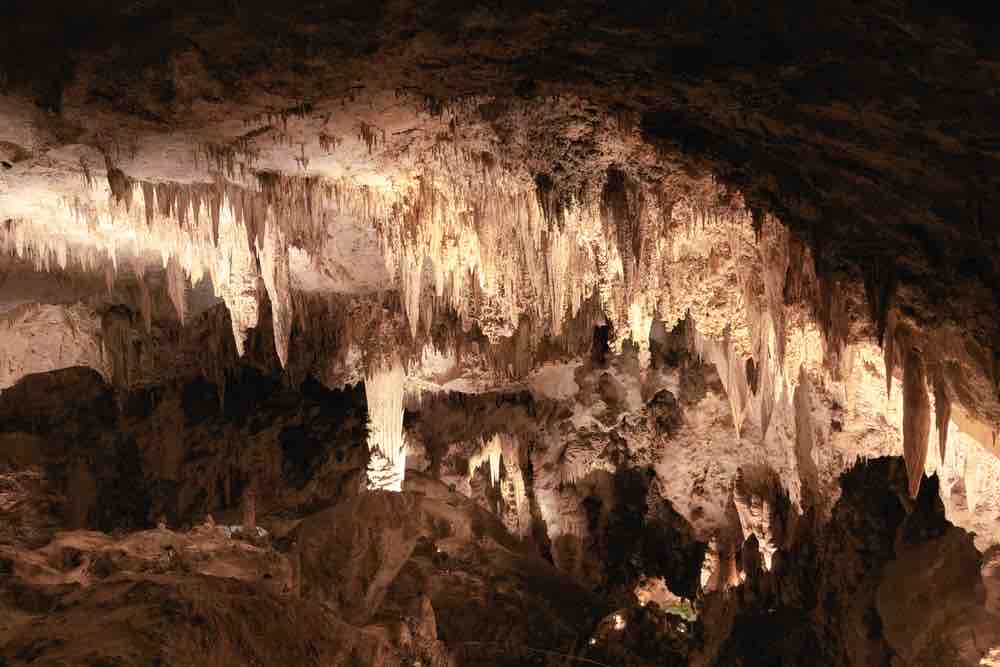 13. Son Doong Cave – Quảng Bình Province, Vietnam
Discovered in 2009, the Son Doong Cave may be new to humans, but it was formed over 2.5 million years ago. Now known as the largest cave in the world, visitors will be stunned by all of the beauty this cave possesses, including limestone formations and stalactites. A portion of the roof collapsed centuries ago, which allowed a jungle to overtake portions of this underground world. The section, which is now dubbed the Garden of Edam, is home to species of flying foxes and monkeys.
14. Puerto Princesa Underground River -Palawan, Philippines
Housed in the Puerto-Princesa Subterranean River National Park, this UNESCO World Heritage site contains the Puerto Princesa cave. Known as a global phenomenon, this cave is famous for its rock formations that take on the shapes of animals, sea life, and even in the shape of Jesus Christ himself. It also contains a river system, forests, wildlife, and limestone structures.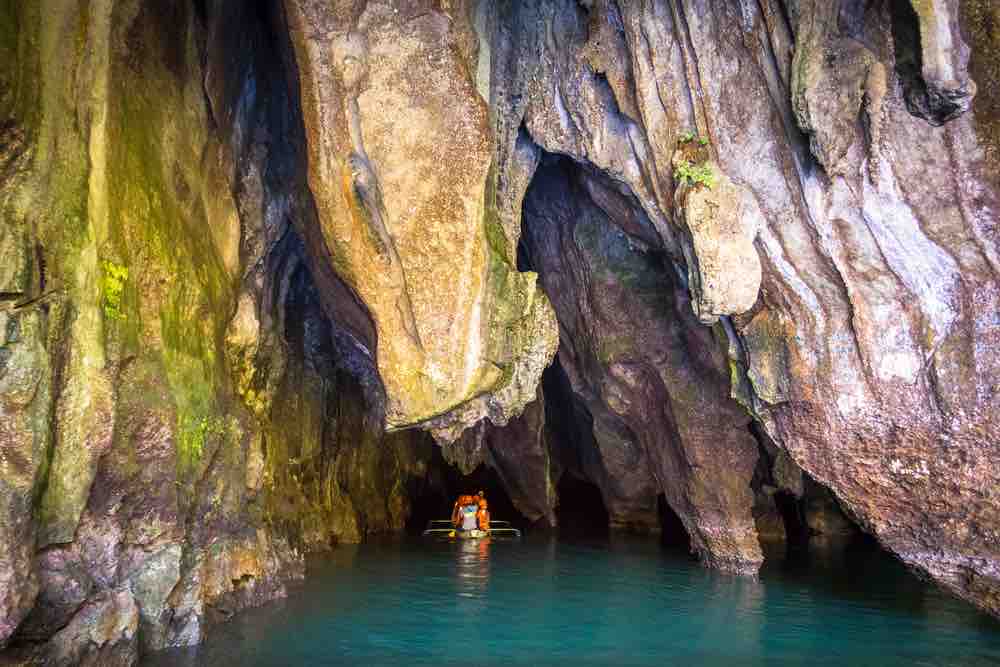 15. Škocjan Caves -Trieste, Slovenia
Another cave that has a vast underground world is Škocjan Caves in Slovenia. A river runs through the bottom, making it one of the world's largest underwater systems. Adventure seekers can walk through the passages, climb the same stairs that explorers used centuries ago, and explore this cave's many waterfalls and limestone bedrock.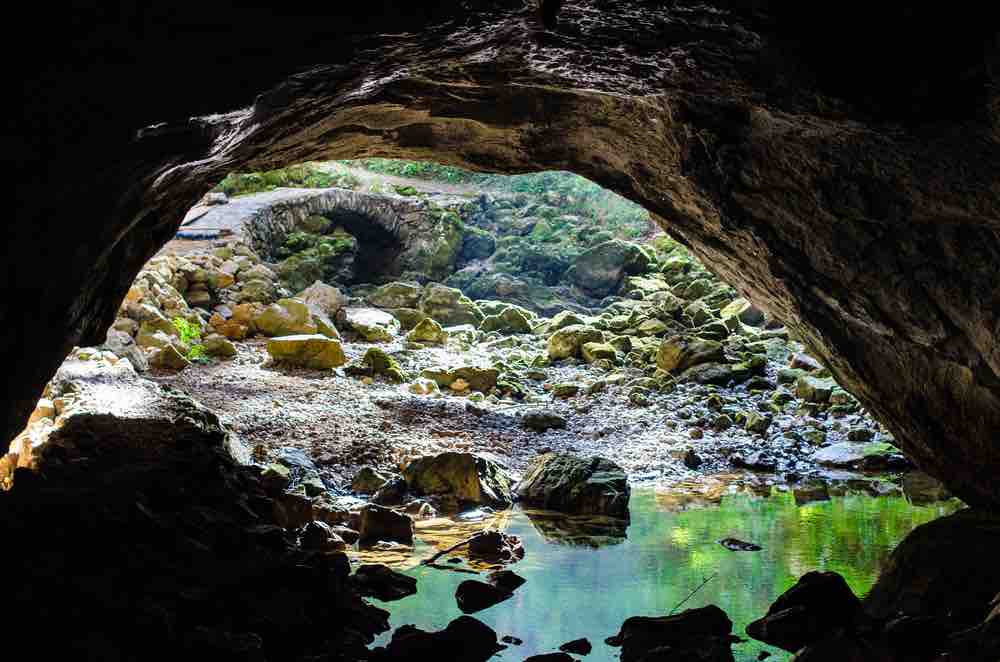 16. Blue Grotto Caves – Capri, Italy
During Roman times, the Blue Grotto Caves was considered the fountain of youth, and many would make the journey to this chamber to bathe in its magical turquoise waters. Today, swimming in the water is prohibited, but the cave is just as fascinating, and its waters are just as blue. Tourists can explore this beautiful paradise by way of boat, making sure to lie down flat to clear the cave's low entrance. Inside, light from the entrance and from the above-water openings create an iridescent effect, causing anything underneath the water to have an eerie yet marvelous glow.