Chicago is one of those places where there's so much to see and do that most visitors don't have nearly enough time to take it all in. With rich cultural diversity, great food, amazing architecture, attractions, and world-class museums, it is an enviable destination for any who've not yet been there. With so much to take in, doing it all in three days can be daunting, but isn't impossible. One way to condense Chi-town like a boss is by getting a 3-Day Go Chicago Card, which will allow you to not only create your own itinerary, but save through combined admission fee, instead of paying at each gate.
1. Get Aboard The Architecture River Cruise
The Chicago Architecture Foundation River Cruise is one of the USA's top tours, and number one in Chicago. For 90 minutes, travel along the Chicago River as docents—CAF-certified volunteer tour guides, give history and background to over fifty buildings as you pass by. Now one of the world's largest cities, you'll discover how in less than one hundred years a small settlement grew so impressively, as the story unfolds through the city's architecture.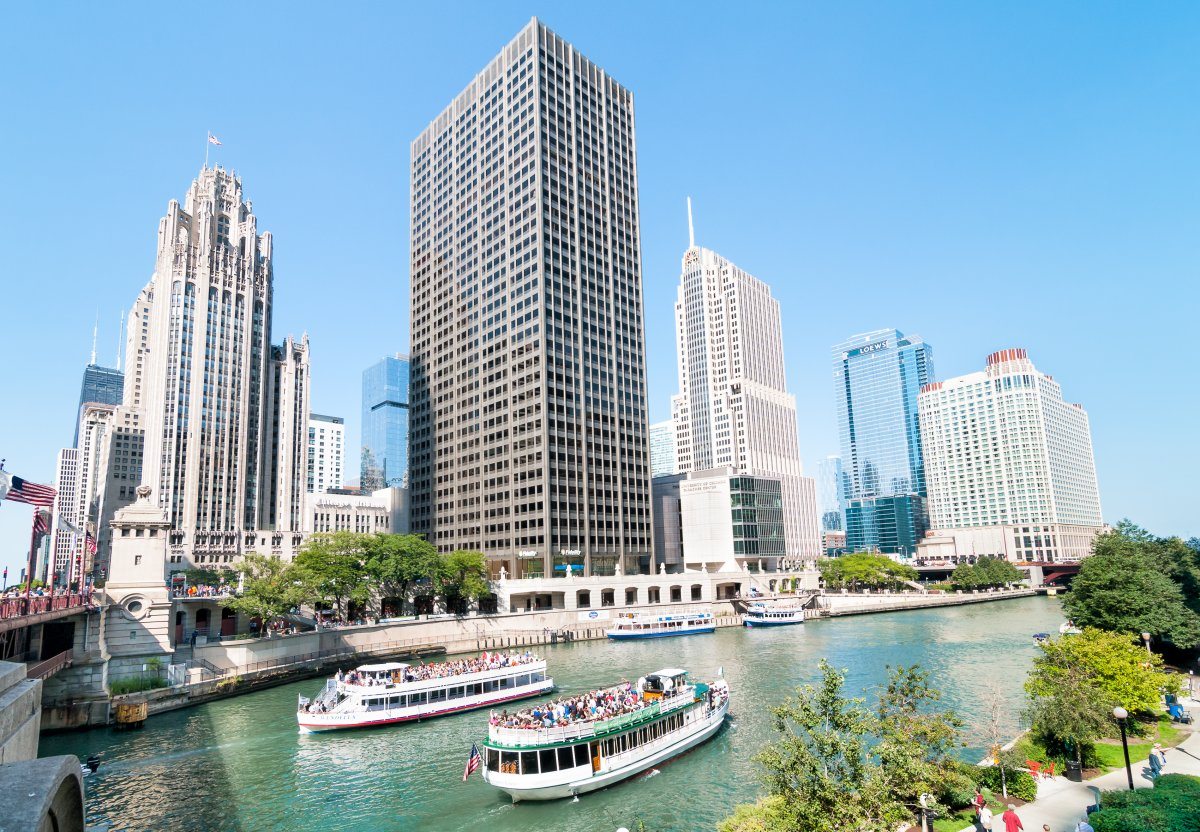 2. TILT Or Not At 360 CHICAGO
An attraction that's great for those who want a laidback vibe with amazing views is 360 CHICAGO. Found in downtown Chicago more than 1,000 feet above the Magnificent Mile, and on the 94th floor of the historic John Hancock Center, there's no better place for visitors to experience views of the city and Lake Michigan. For the more adventurous there's the TILT, which tilts visitors at a thirty degree angle over Michigan Avenue. When you're upright again, take a load off at 360 CHICAGO's bar or café.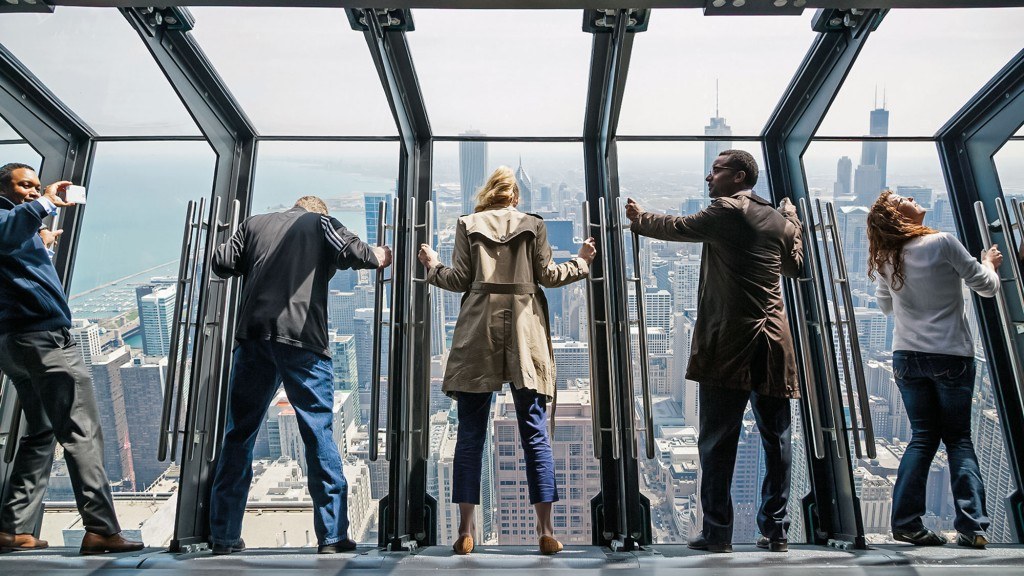 3. Families, Don't Miss Out On Navy Pier
An 150-foot Ferris wheel offering incredible Lake Michigan and city views, the Chicago Children's Museum, Transporter FX—a motion thrill ride that takes you from Antarctica, to space, or numerous other places, a "magical" musical carousel, and Wave Swinger lift-and-twirl ride, are just some of the attractions that are waiting for you at Navy Pier. While everyone can have a great time there, it's the perfect place to take the entire family. With fifty acres filled up with restaurants, museums, shops, entertainment, and various activities, it's a place where Chicago truly comes alive.

4. Wear the Right Shoes for the Chicago Hop-On Hop-Off Bus Tour
A great way to really pick and choose what you want to see and do in Chi-town is to take the Chicago Hop-On Hop-Off Bus Tour. This will not only allow you to get properly acquainted with the city before you start really getting into the nitty-gritty of sightseeing, but takes you past all the major landmarks and attractions. These include: Water Tower Place Mall, Museum Campus, and Willis Tower. Don't worry that you won't know where to begin either, as experienced tour guides are on hand to feed you all the necessary information about the places you visit.

5. Foodies Get Ready For Chicago's Culinary Hospitality
The Windy City has lots of great features and one of these is perfect for foodies. The Magnificent Mile (Michigan Avenue), gives way to numerous mouthwatering eateries that will tempt your palate every step of the way. Water Tower Place Mall alone has many restaurants to choose from, and other places you could try are Terzo Piano at the Art Institute, Lou Malnati's for delectable deep-dish pizza, The Scout Waterhouse + Kitchen which offers an upscale sports bar vibe, and many more.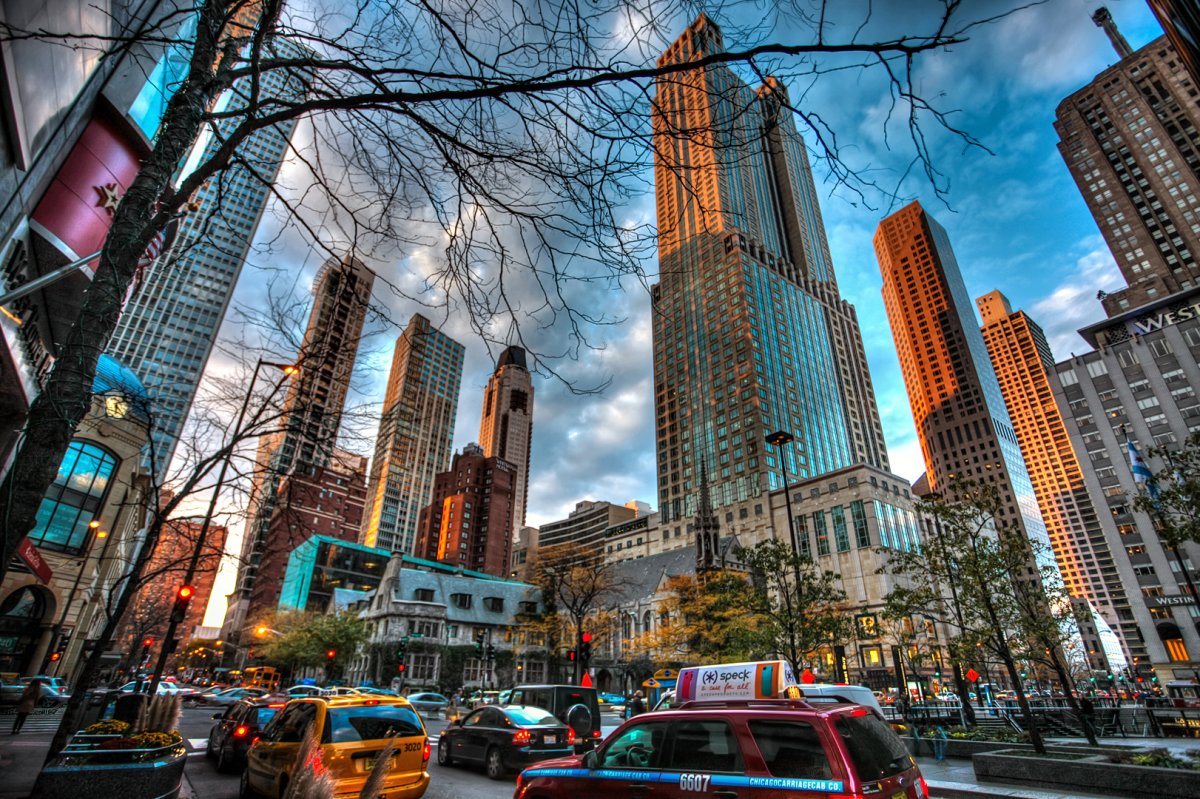 6. Take A Journey Underwater At Shedd Aquarium
A really cool attraction is the Shedd Aquarium where lucky visitors get to travel across the world to 80 underwater habitats without ever leaving the city. Waters of the World is an extraordinary journey, as is Amazon Rising, where stingrays, monkeys, piranhas, tarantulas, and more take center stage. The award-winning Wild Reef features an extensive live coral and sting ray selection, as well as sharks. There is so much to do and see at the aquarium that it's an experience you won't want to miss.

7. Experience 100 Years Of History At The Field Museum
The perfect place for museum and history buffs is The Field Museum, where everything from mummies to dinosaurs—including SUE, the most complete skeleton of the T-Rex, and special exhibitions are on display. With over one hundred years spent curating and adding to the collections, the sheer number of intriguing artifacts and other content is simply mind-blowing.

8. Get Lost In Space At Adler Planetarium
Who doesn't like a good planetarium, and Adler Planetarium is one of the best. With nine popular exhibits including "Hidden Wonders," "Planet Explorers," "Astronomy in Culture," and "Shoot for the Moon," the unforgettable Atwood Sphere experience theatres, and more, this is a great stop on your short-trip tour.

9. Modern And Contemporary Selections At The Art Institute Of Chicago
Grant Wood's "American Gothic," Georgia O'Keeffe's "Black Cross, New Mexico," Matisse's "Bathers by a River," and the Chagall stained glass windows, are just a few of the extensive collections found at The Art Institute of Chicago. It is here that Impressionist paintings, design, architecture, and decorative arts can all be found in one place.

10. Up Higher Than High At The Skydeck Chicago
Not for the faint of heart, Skydeck Chicago is located in the tallest building in the Western Hemisphere. At 1,353 feet up, with the Ledge's glass boxes extending 4.3 feet from the Skydeck, it allows visitors to see up to four states. Four states! If you'd rather not step out onto the glass balcony that's on Willis Tower's 103rd floor, there are many interactive exhibits for you to enjoy . . . away from the Ledge.

11. Chicago Architecture Foundation Walking Tour
Maybe you want to take the pace down a notch and a perfect way to do this is with one of the Chicago Architecture Foundation's walking tours. During each tour, which can vary in length, a different part of the city and theme is explored. You can sit in on lectures by experts in the field—if there's one on while you're there—and take in exhibits that feature information related to the modern sustainability movement, contemporary developments in building aesthetics and, standards, and general architectural history.

12. Millennium Park
Want to experience a modern version of the town square? Then make sure you check out Millennium Park, found at the city's center where both locals and visitors gather to enjoy various family activities, tours, exhibitions, concerts, and more culturally-driven activities.