There's almost nothing worse than being stuck at an airport for hours on end. Expensive, tasteless food, uncomfortable seats, and more noise than you feel like listening to while you travel. However, some airports go above and beyond to make the travel experience enjoyable for people in limbo. Every year, the World Airport Awards are given to those travel hubs that best serve their travelers. This year's list of award winners span the globe, from London to Singapore. Check out the top 15 airports in the world and see what mind-blowing amenities they have to offer.
1. Singapore Changi Airport Slides in at Number One
Rated number one in 2015 and 2016, Changi Airport is one of the largest travel hubs in southeast Asia. With stunning art installations, gardens, a rooftop pool with jacuzzi, a movie theater, stores, and so much more, you won't mind spending a few hours at Changi Airport. For the hungry traveler, worry not! Changi Airport has numerous eateries to sate your appetite, and believe it or not, many of these restaurant serve high quality meals that don't taste like frozen microwavable dinners. Terminal 3, which opened in 2008, was designed to be eco-friendly and includes a butterfly garden and a mega four-story slide to help you pass the time. If you're flying through Singapore and have at least 5.5 hours before your connecting flight, you're welcome to take a free tour of the island-state from the airport.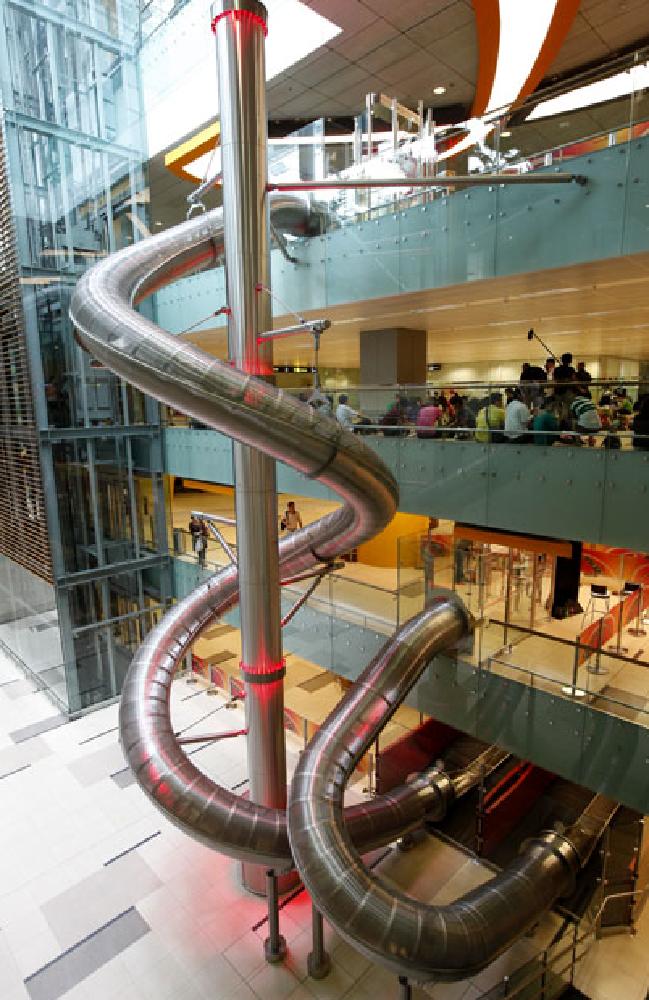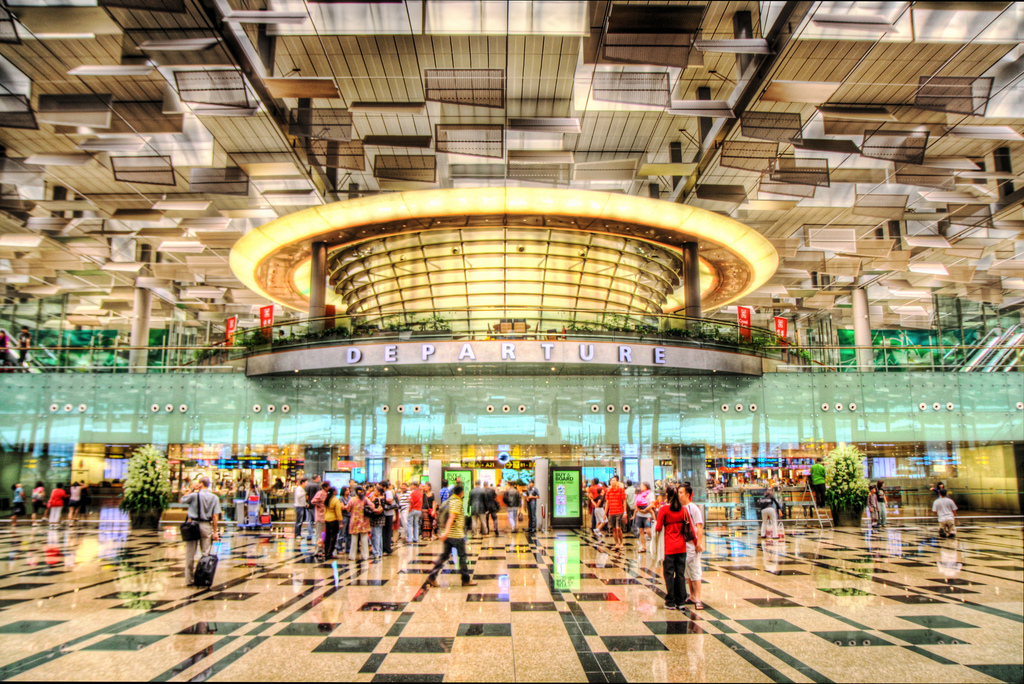 2. Hit the Ice Between Flights at Incheon International Airport
One of the busiest airports in the world, Incheon International Airport is equipped with private sleeping rooms, a spa, golf course, casino, ice skating rink, the Museum of Korean Culture, and so many other amenities to keep you occupied between flights. They even have daily concerts to entertain people in transit. Rated the cleanest airport in the world and ranking among the fastest airports in the world, you might just choose to stay at Incheon International Airport rather than exploring its hometown of Seoul, South Korea.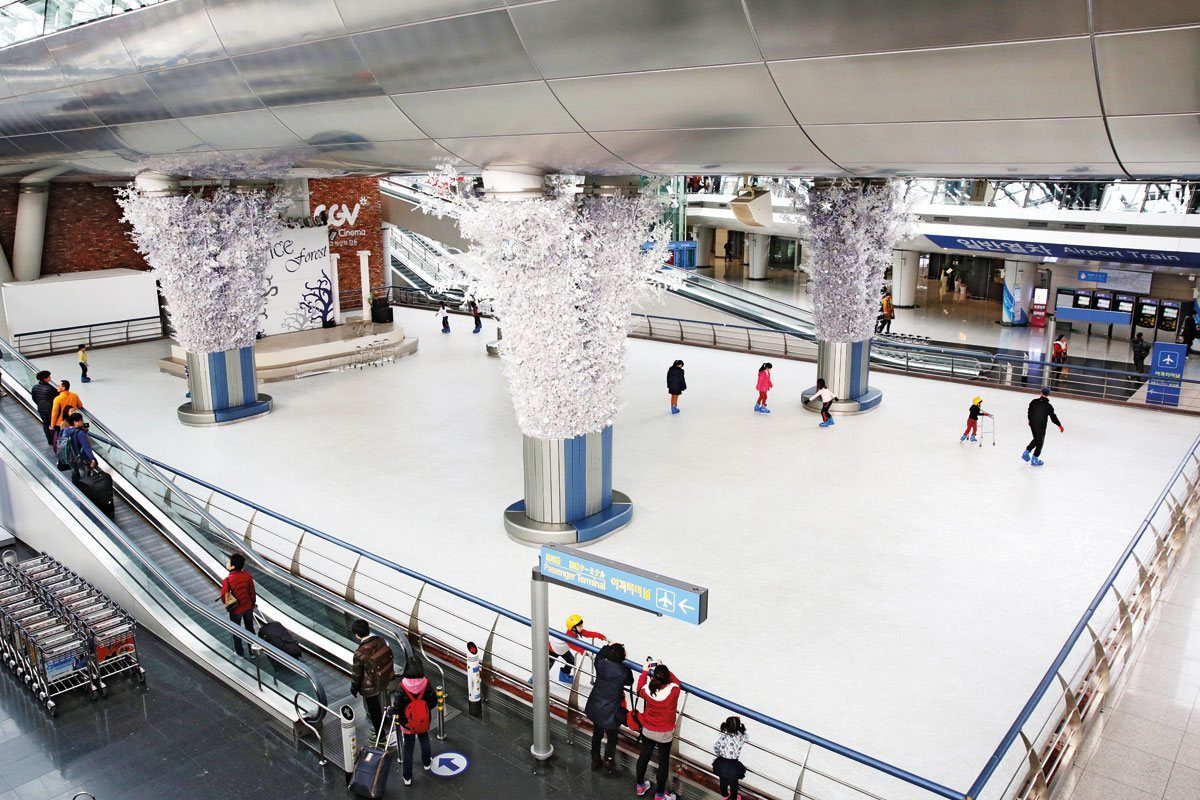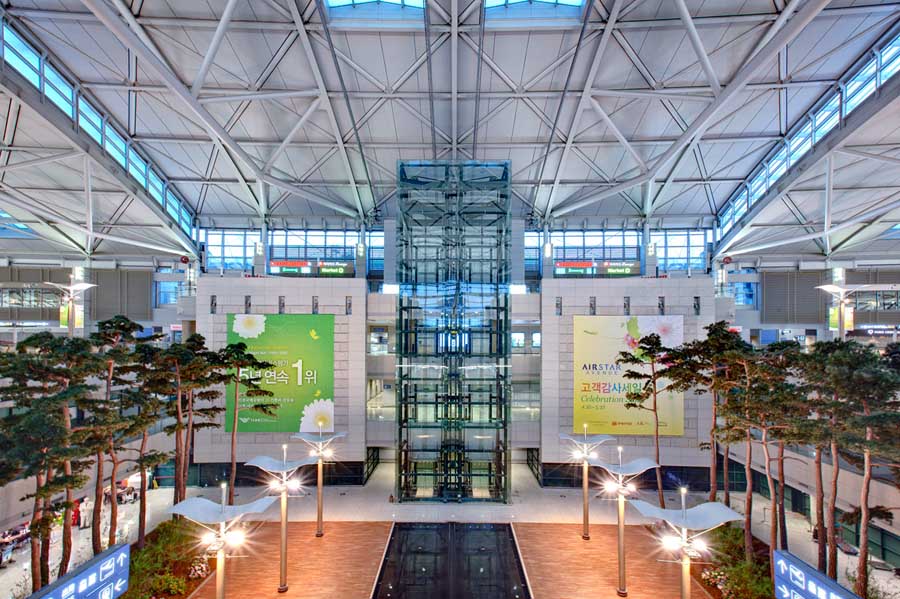 3. Munich Airport Boasts Its Own Brewery
The second busiest airport in Germany and seventh busiest in Europe, Munich Airport served over 40 million flyers last year. The world's first airport brewery, Airbrau, is located in the Munich Airport, along with a casino, a children's area (with seven different playgrounds), rest & relaxation zones, a cinema, and a minigolf course. They set up an airport Winter Garden marketplace each Christmas season, so even those without the time to leave the airport can do some shopping, have a skate and enjoy its traditional charms between flights. With all the shopping and restaurants also located at the Munich Airport, your layover will certainly be fun-filled and enjoyable.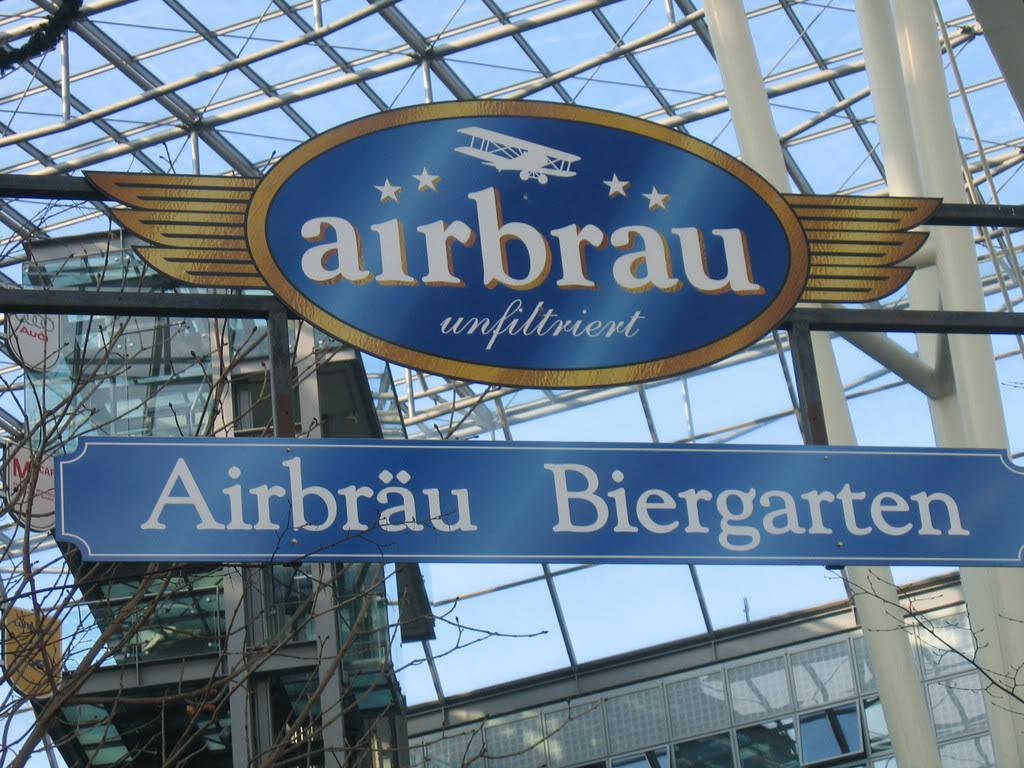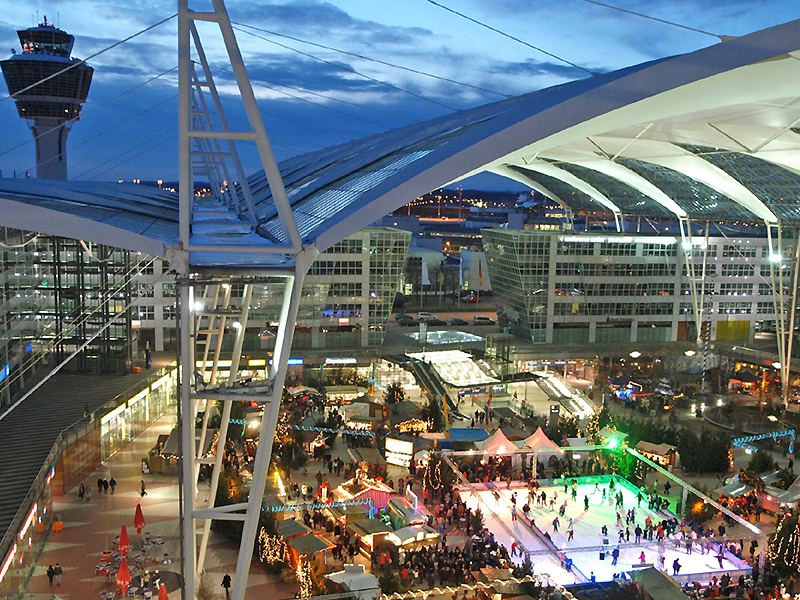 4. Haneda Airport Is the Way to Fly to Tokyo
Jumping up to the fourth spot on the list is Haneda Airport in Tokyo. It used to mainly serve domestic flights throughout Japan, but it now handles long-haul international flights as well. Being located an easy monorail ride from central Tokyo, it's often a more convenient option than flying through Narita Airport, especially for business travelers. With an open-air cafe, a six-story restaurant, shopping, shower rooms, massage chairs, an on site hotel, a pet hotel, lounges, and a kids' corner, everything you need is available at Haneda Airport. It will be spruced up and state-of-the-art in time for the 2020 Tokyo Olympics.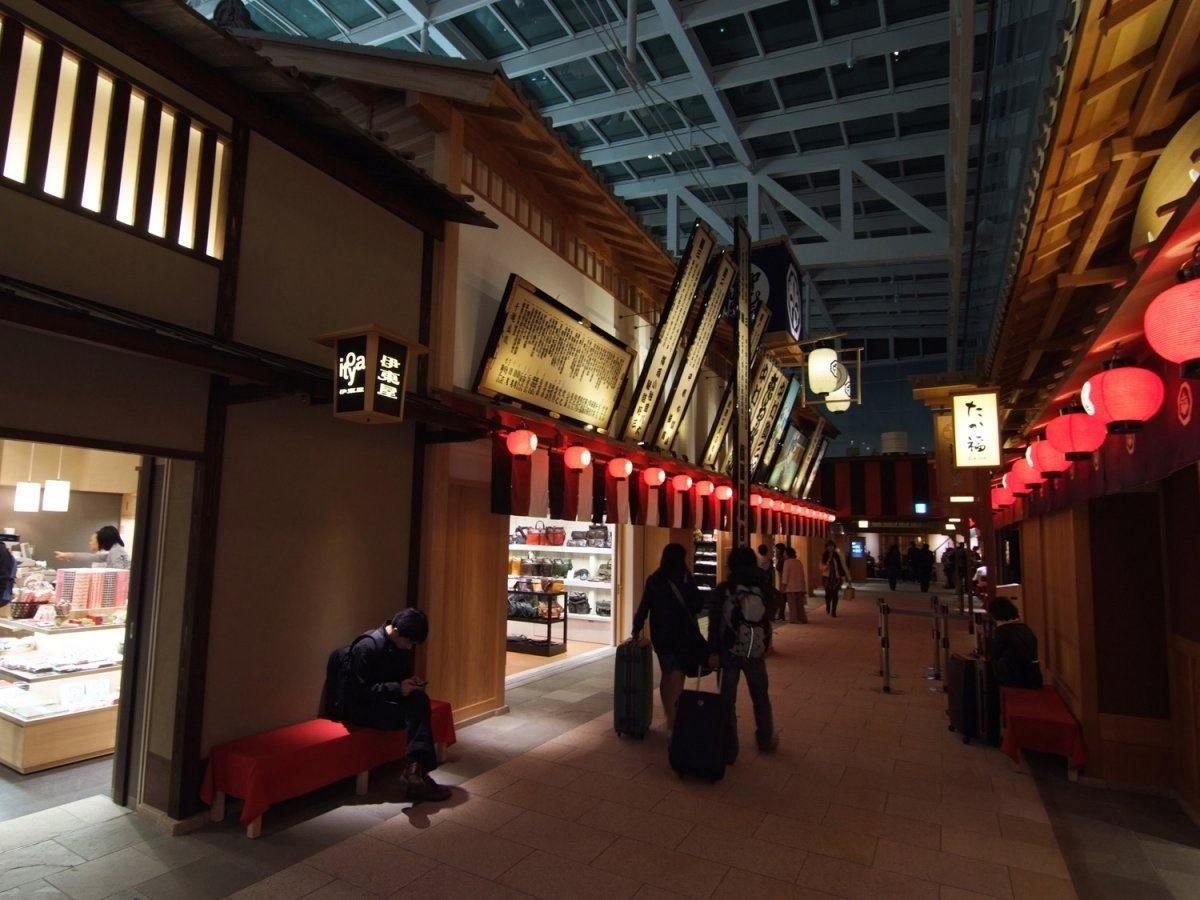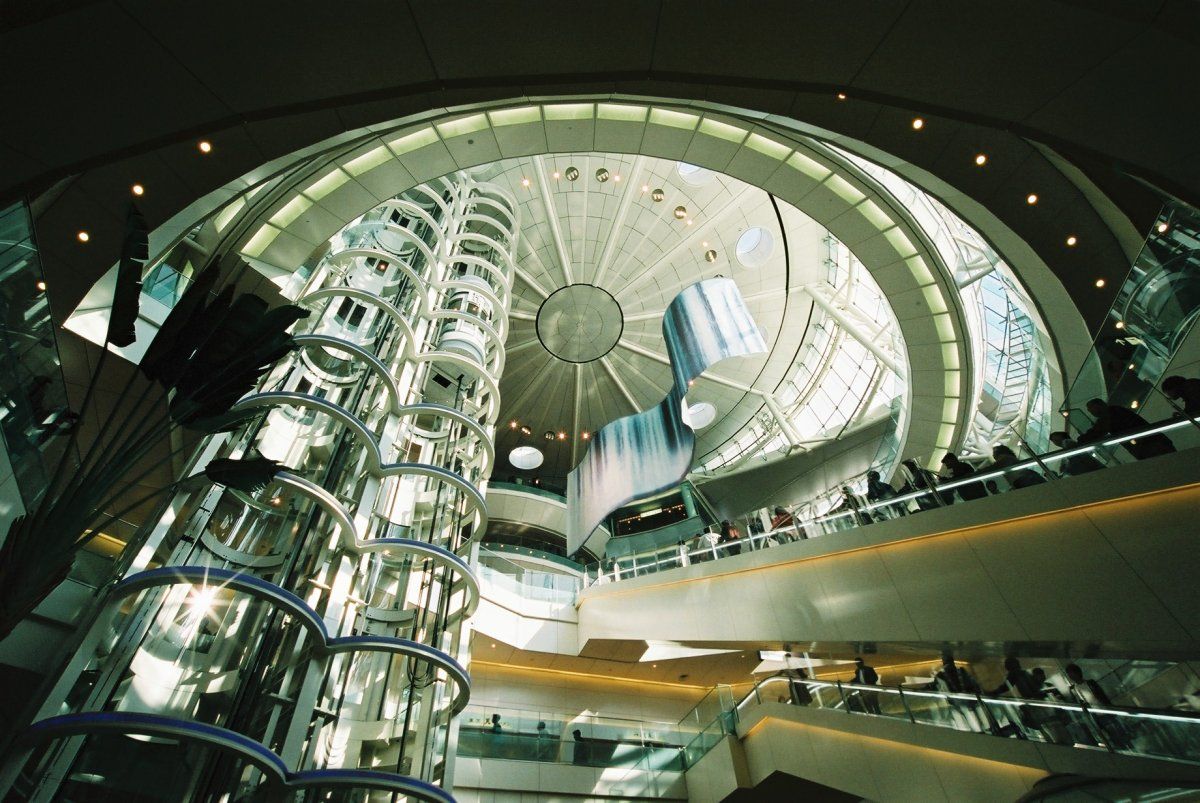 5. Get Tee'd Off During a Long Layover at Hong Kong International Airport
Located on the island of Chek Lap Kok, Hong Kong International Airport is like a bustling small town that employs 65,000 people, welcomes 63 million passengers annually and has plenty of high-tech diversions on hand. Throughout the year, the airport hosts art and cultural exhibits for travelers to enjoy. There's also the Dream Come True Education Park for children, an IMAX movie theater, the Aviation Discovery Center, and an 18 hole GreenLive Air simulator for golf enthusiasts. With dozens of restaurants and tons of shops, you might just want to miss your connecting flight at Hong Kong International Airport.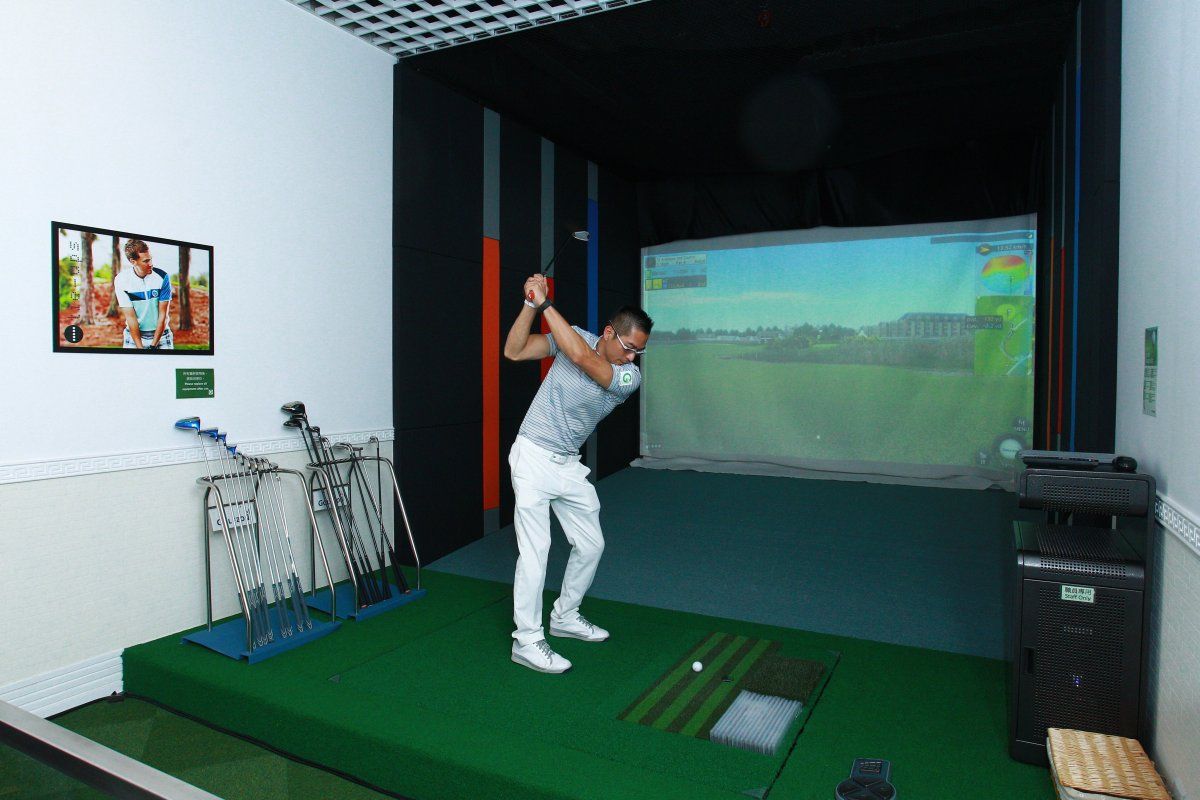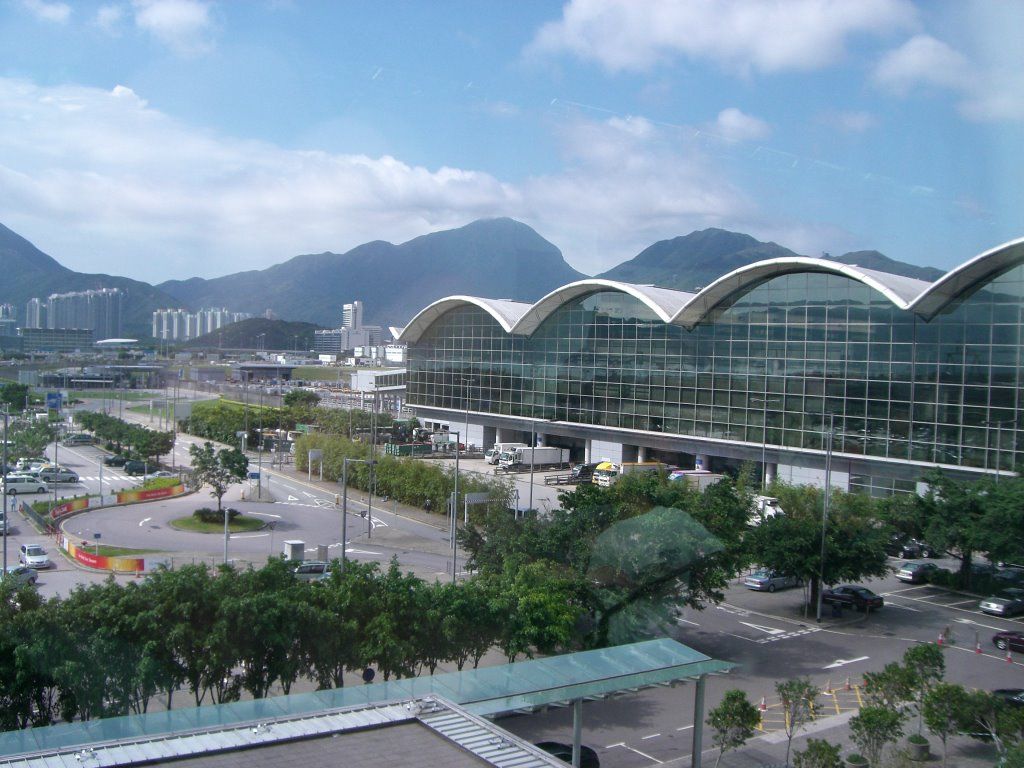 6. Have a Soak and Massage at Chubu Centrair International Airport
Another Japanese travel hub making its appearance on the list. Chubu Centrair International Airport in Nagoya offers busy travelers free Wifi along with the Sky Deck, where a bathhouse with a view of the runway and massage services are available. The 4th Floor Sky Town Shopping Center has 61 stores and restaurants to peruse when you're not rushing between flights. Additionally, play areas for children are available to keep your little ones distracted when your travels are taking longer than you would like.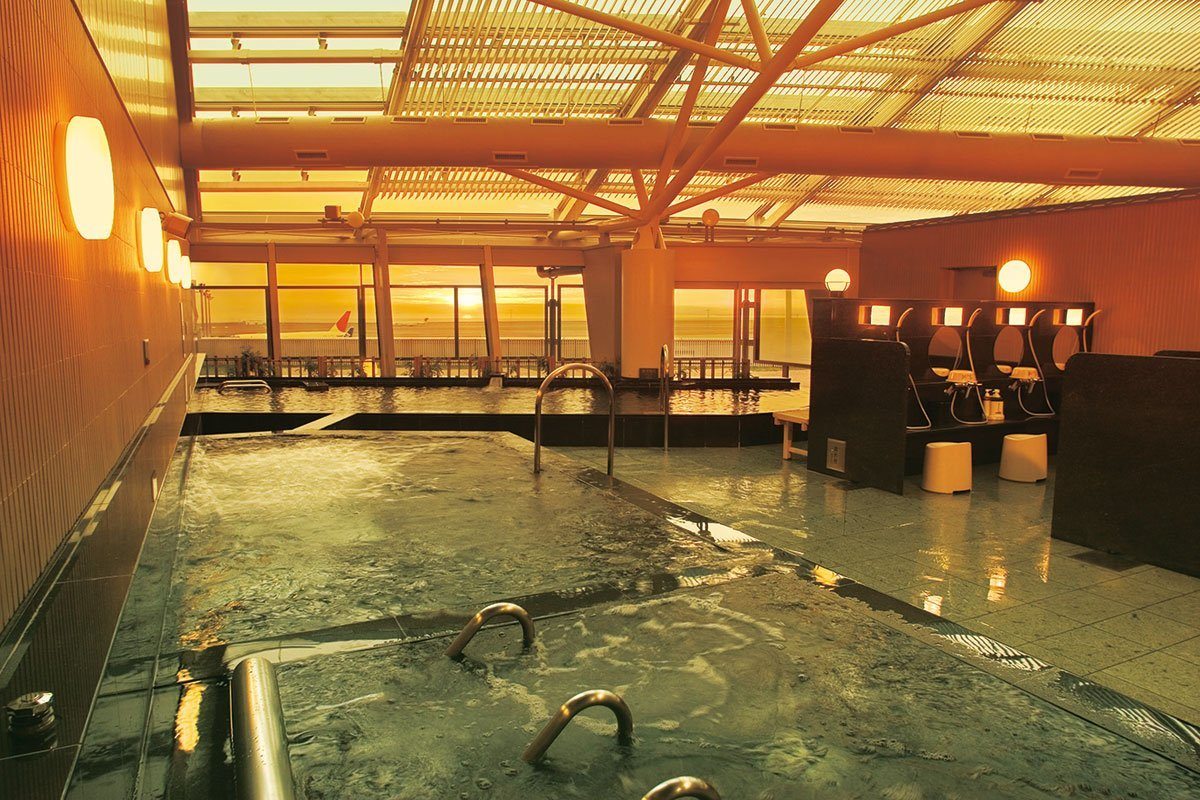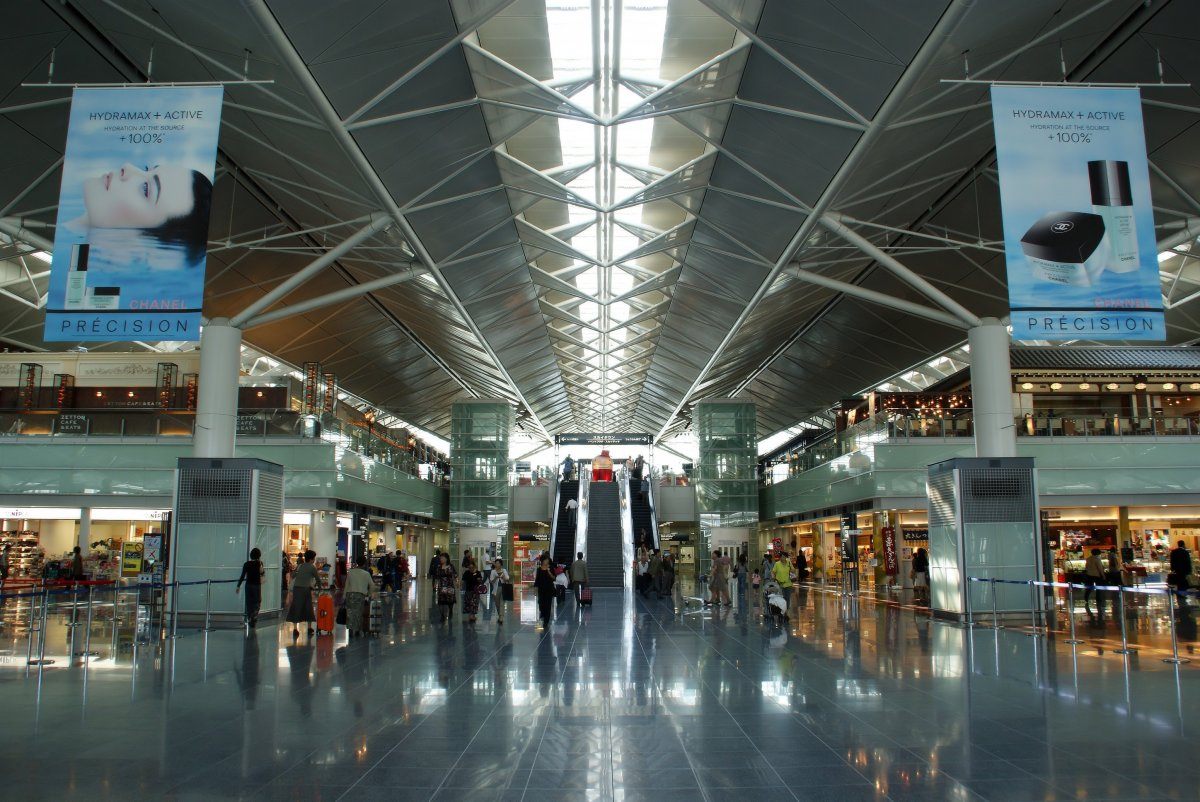 7. Be as Active or Chill as you Want in Zurich Airport
For those traveling through Switzerland, Zurich Airport tops the list of best air travel hubs in the world. Visitors can take in the surrounding sites on either of the airport's two observations decks. Young travelers will enjoy the miniature airport where they can play and discover while you mellow out in between flights. The airport hosts a variety of behind the scenes tours, and sports equipment like bicycles, inline skates and walking poles are available for rent if you want to do a little more than stretch your legs before being cooped up in a cabin.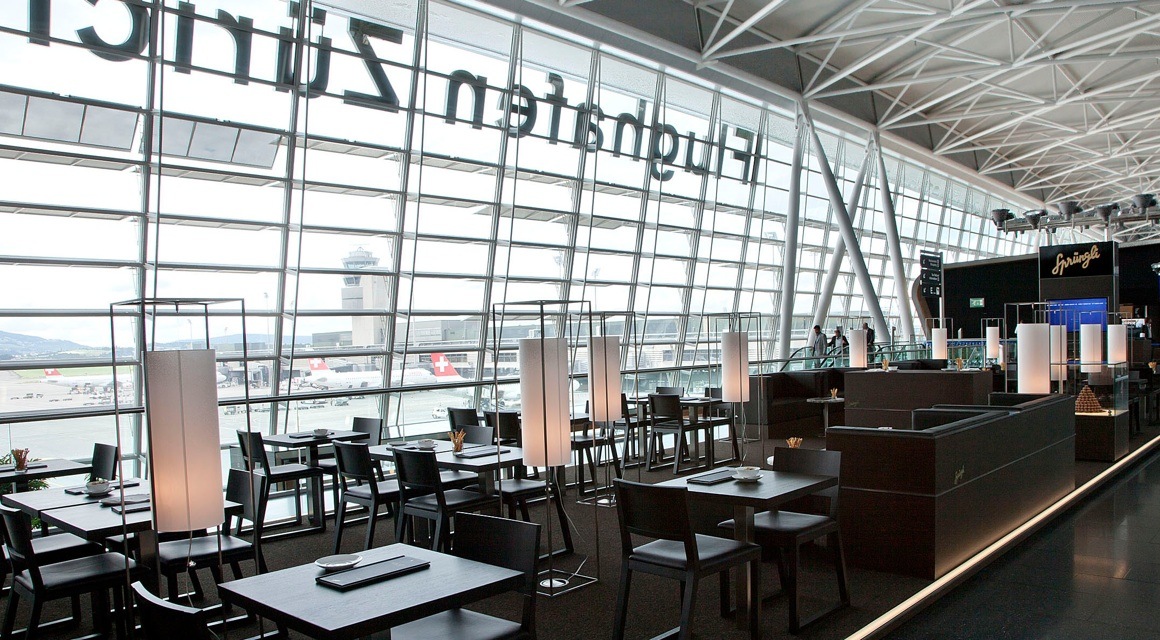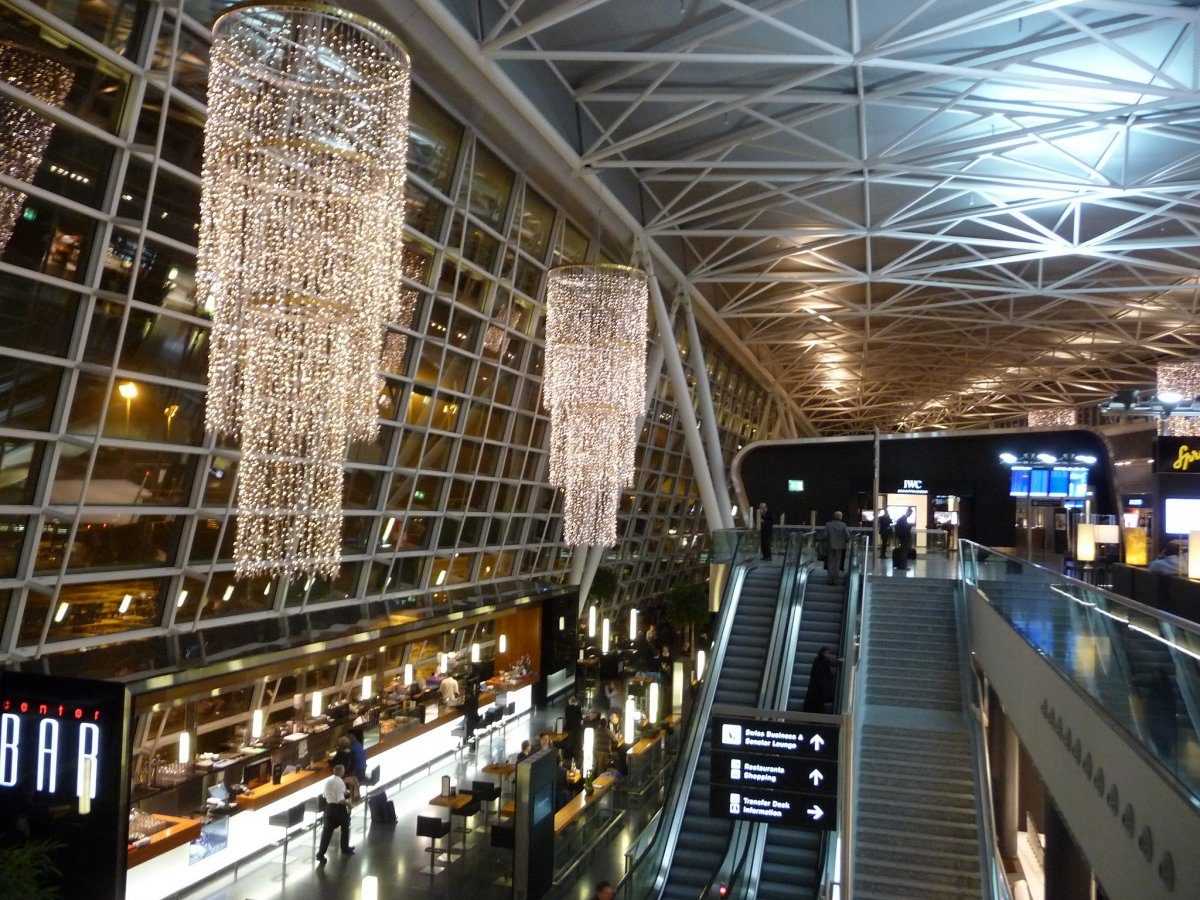 8. If You Don't Have Time to Go to Harrods in London, You Can Shop There at Heathrow
One of London's main international airports and Europe's busiest hub, Heathrow has amenities and facilities to impress all who pass through. With onsite concierge, salon and spa services, you can indulge in a luxurious lifestyle trist while on your journey. Take in the art gallery in Terminal 5. Family travelers can take their little ones to the different play areas found throughout Heathrow. Also home to a large selection of restaurants and high-end stores including Harrods, Cath Kidston and Fortnam & Mason, you might want to plan on a long layover or arrive well before your flight just to enjoy it.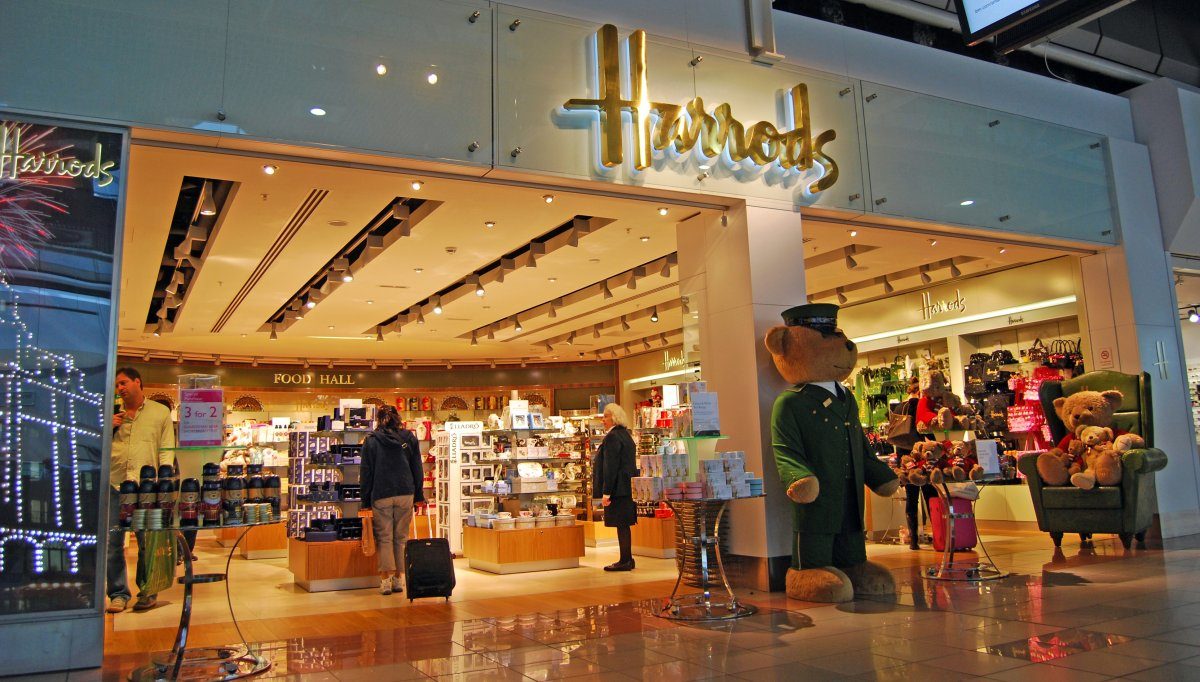 9. Get Refreshed at Kansai International Airport
Servicing the greater Osaka area, Kansai International Airport offers a large variety of services for travelers from a dentist's office to a pet hotel. Last year, Kansai was 12th on the world airport rating list, but it moved up several spaces in 2016. Duty free shopping and numerous restaurants make it easy to forget your travel woes at Kansai. The airport's Refresh Square is a relaxation oasis where you can receive a massage while you wait for your connecting flight.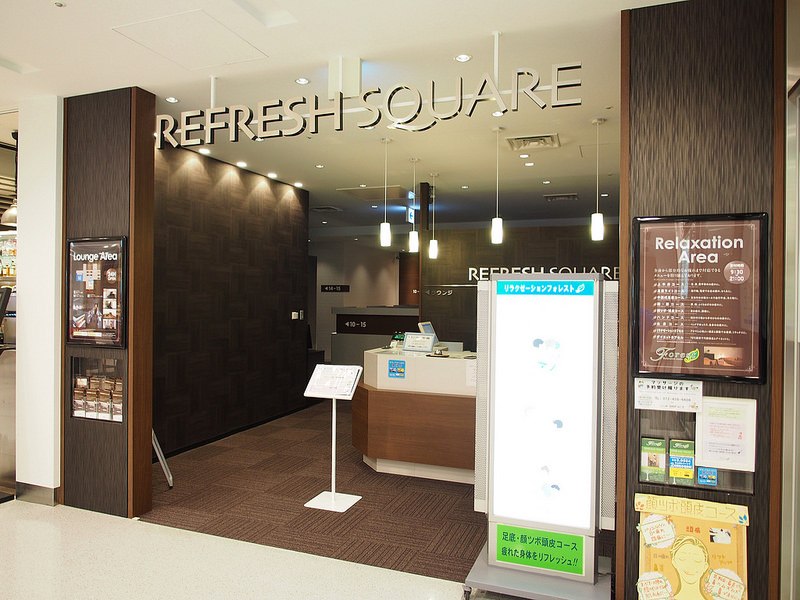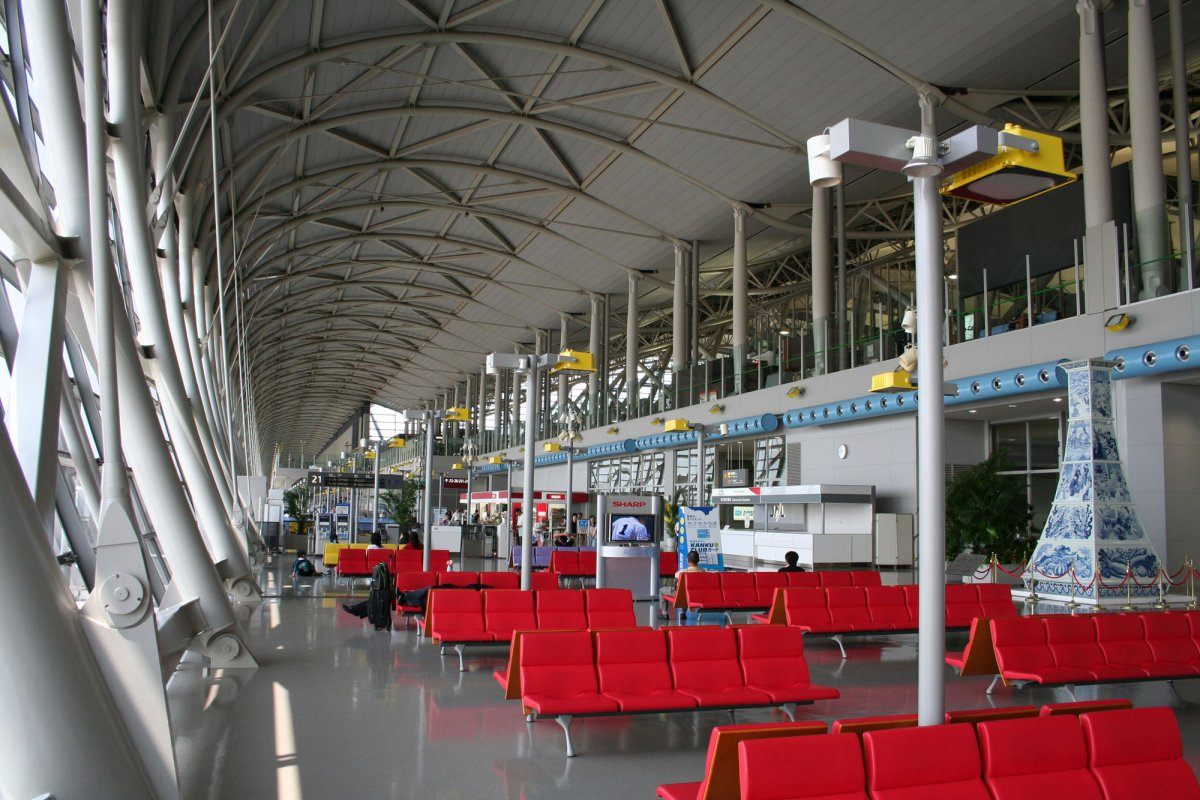 10. Have a Luxurious Layover in Hamad International Airport Doha
This airport made a huge leap from 2015 to 2016, moving up 12 spaces from 22 to 10 on the world rankings list. Located in Qatar, the Hamad International Airport Doha opened after years of development and construction in 2014. Hamad offers nothing but the finest in shopping, dining, and relaxation facilities, and their various lounges and transit hotels are top notch. The Vitality Wellbeing & Fitness Centre has an indoor swimming pool, a fully equipped gyms, hydrotherapy tubs, and squash courts. Whatever food you fancy, whether it's from Asia, Europe, or anywhere else in the world, you can find it any one of the airport's eateries. They know a lot of travelers with deep pockets pass through here, and they cater to them well.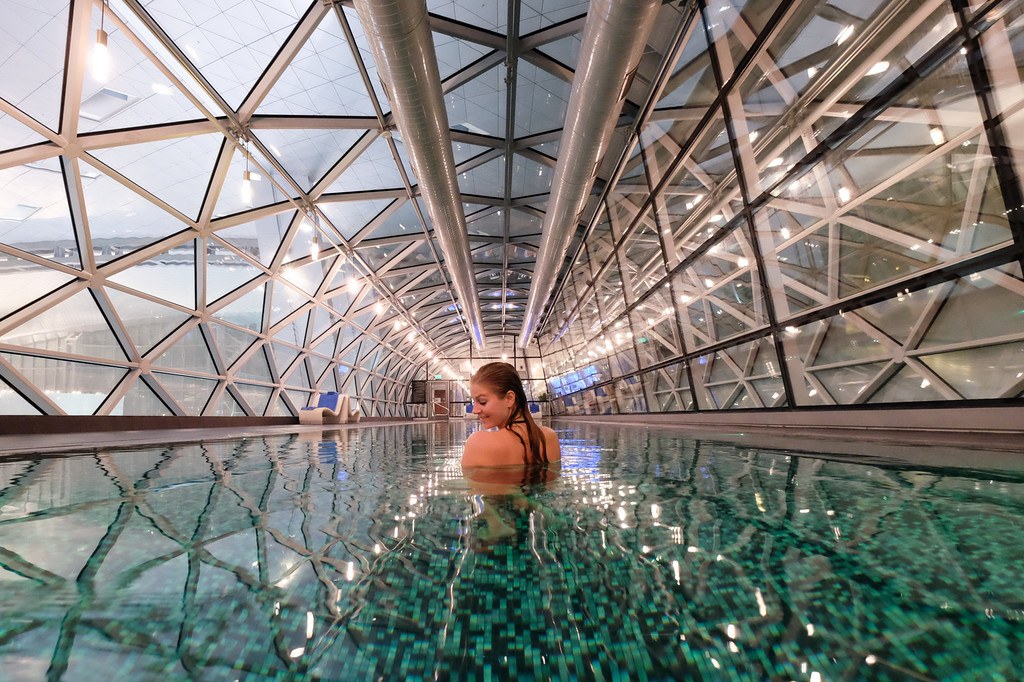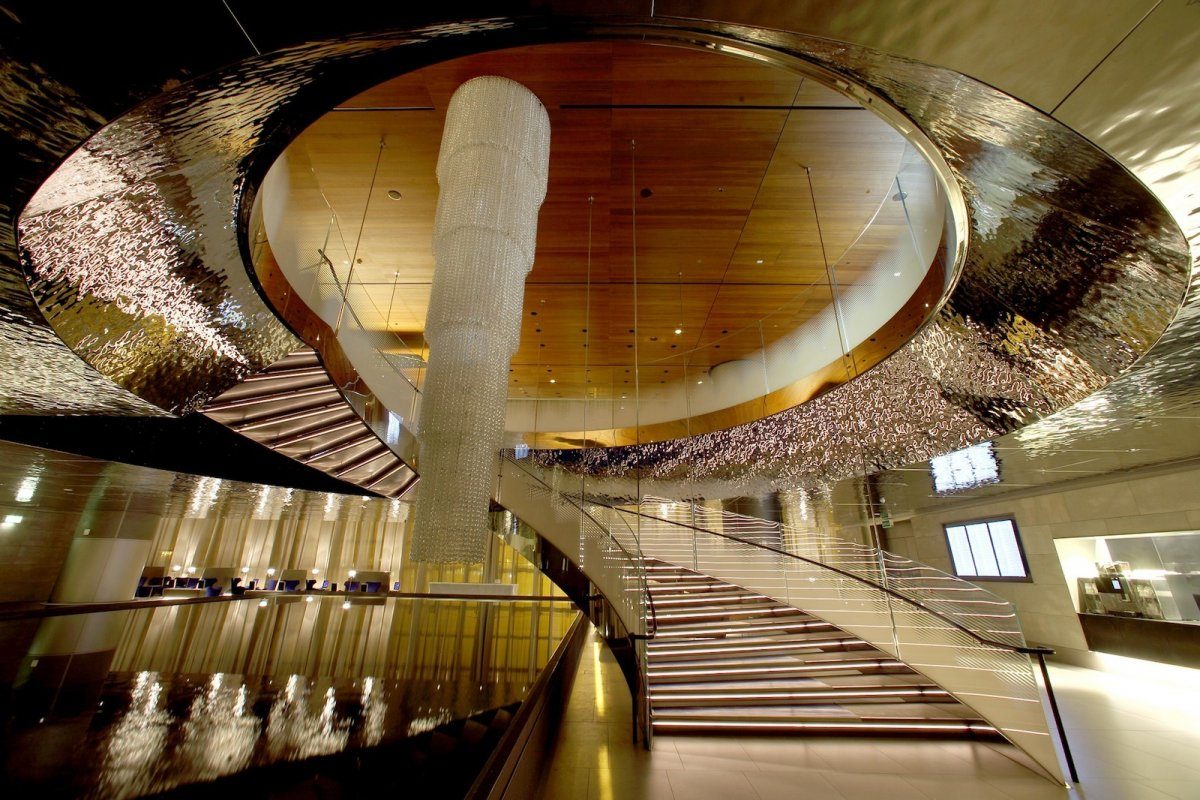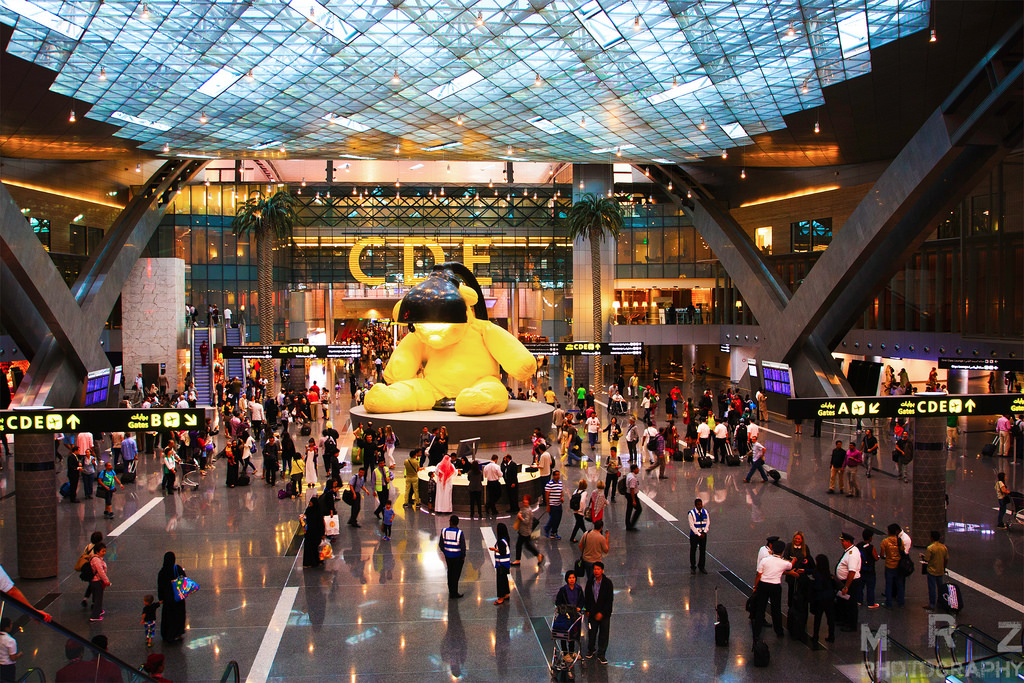 11. Get Your Kabuki on When Passing Through Narita International Airport
The second busiest passenger airport in Japan, Narita International offers numerous ways for travelers to pass the time. There are on site barber shops, beauty salons, dry cleaners, lottery ticket counters, a pet hotel, medical clinics, a kids' park, and a nursery, and those are just some of the highlights. Shop high brand boutiques, and of course, don't forget to grab a bite of some ethnic Japanese cuisine at any one of the airport's restaurants. And for a taste of authentic Japanese culture, don't miss Kabuki Gate gallery in Terminal 1, where you can check out traditional kabuki costumes and wigs, and try the look on yourself in their "Kabuki Face Photo Booth."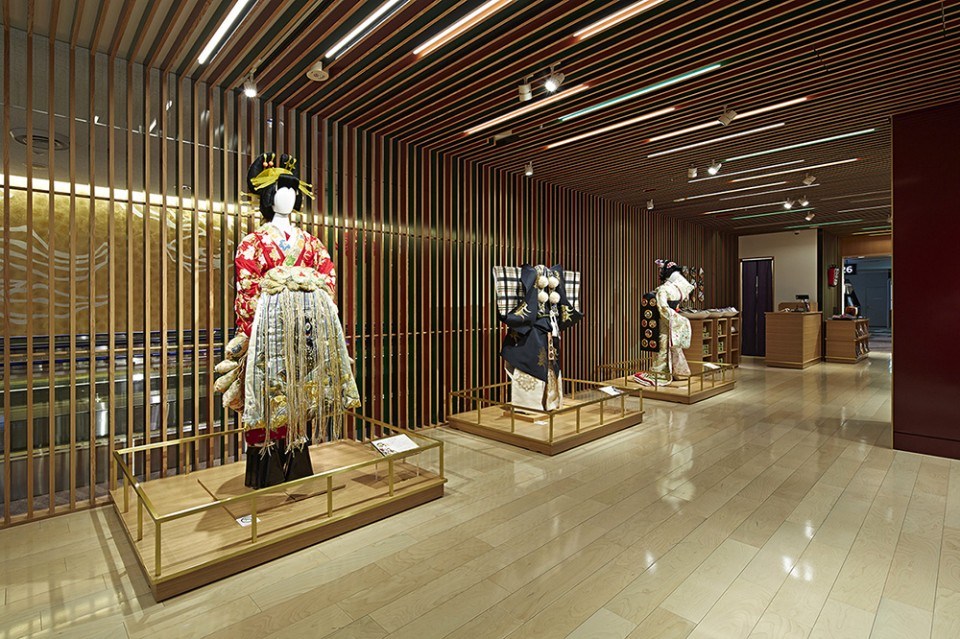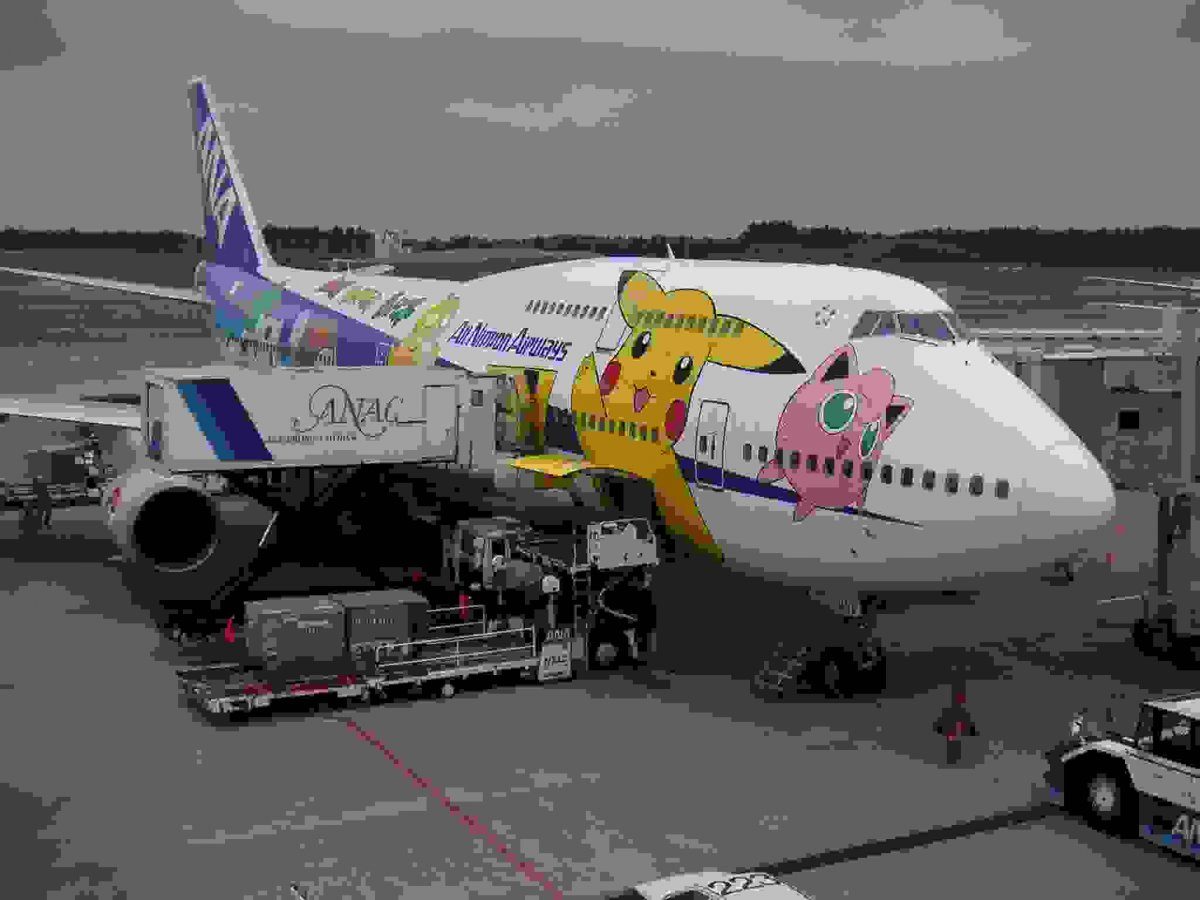 12. Historic Frankfurt Airport Offers Some First Class Perks
The busiest passenger airport in Germany, and the fourth busiest in Europe, Frankfurt Airport dates back to 1936. It's the main hub for Lufthansa, which always gets high ratings, and they have a dedicated first class terminal that is second to none. The historic airport boasts leisure zones, comfort services, a visitors' terrace, tours, and much more to while away the hours when you're flight is delayed. Luxury designer brand boutiques are open to shoppers looking to find the perfect souvenir to take home.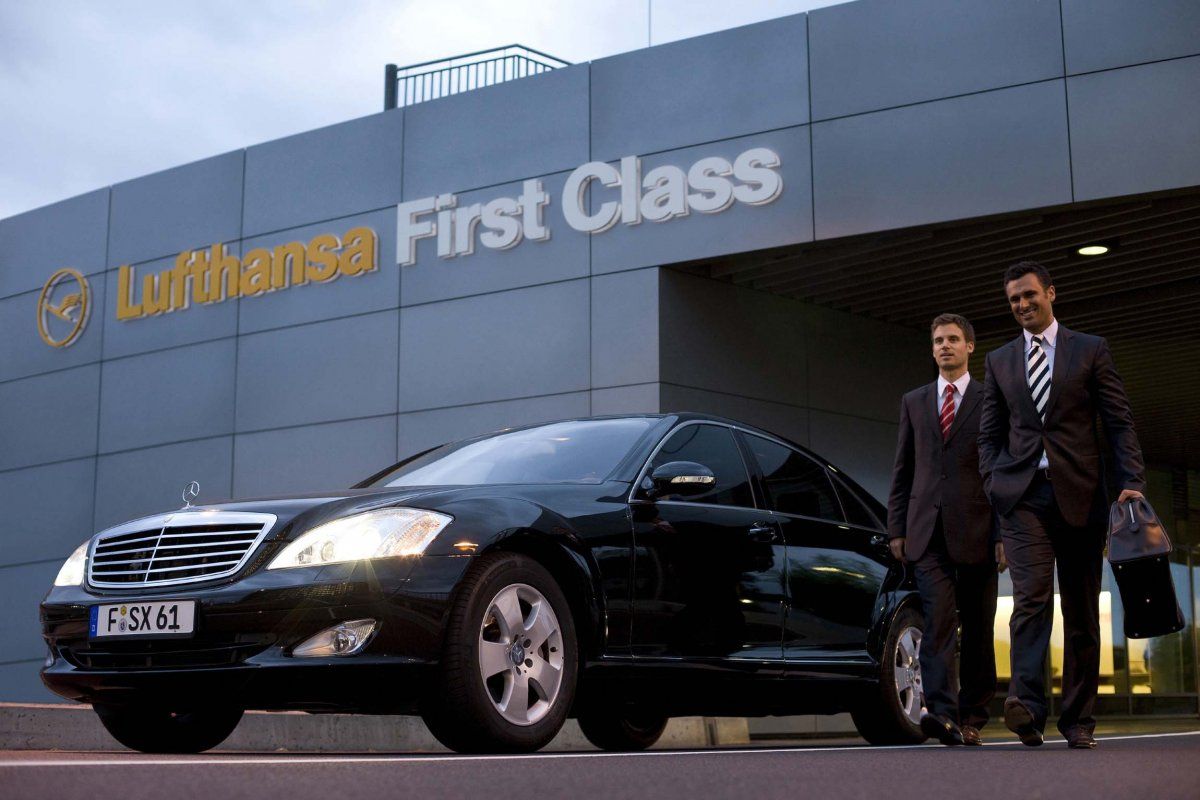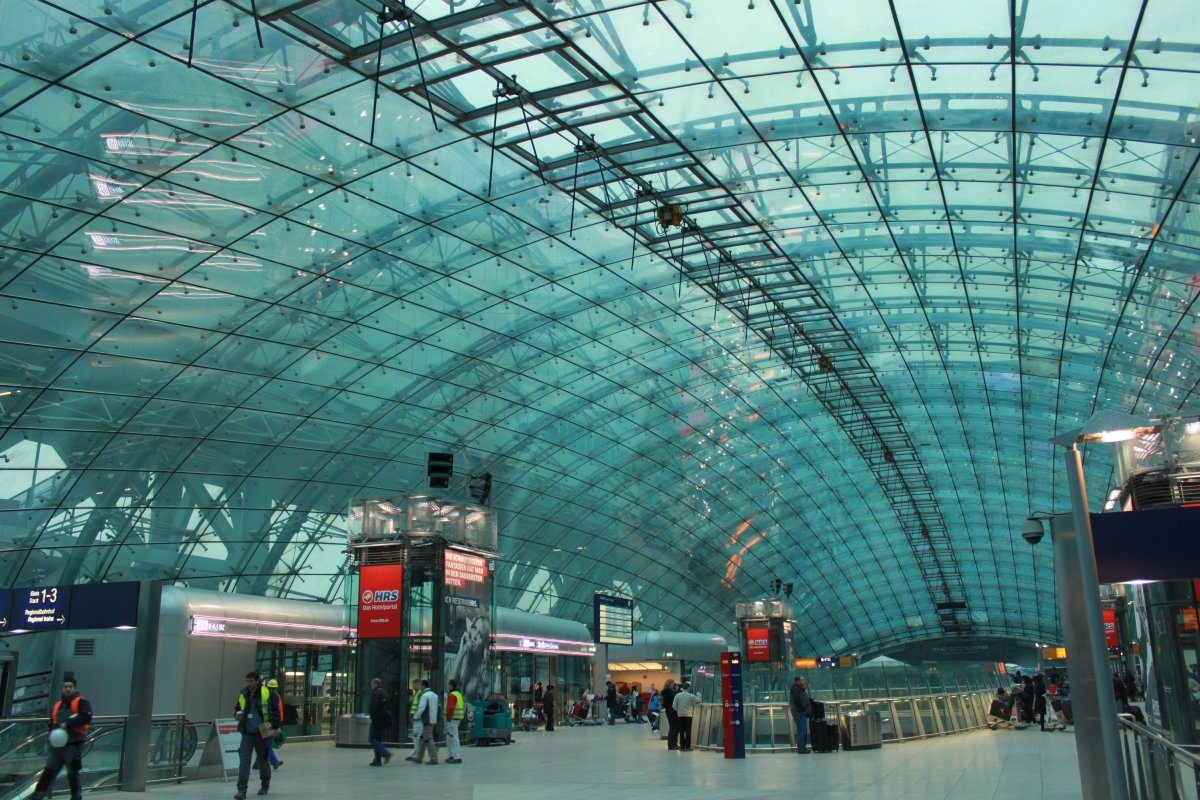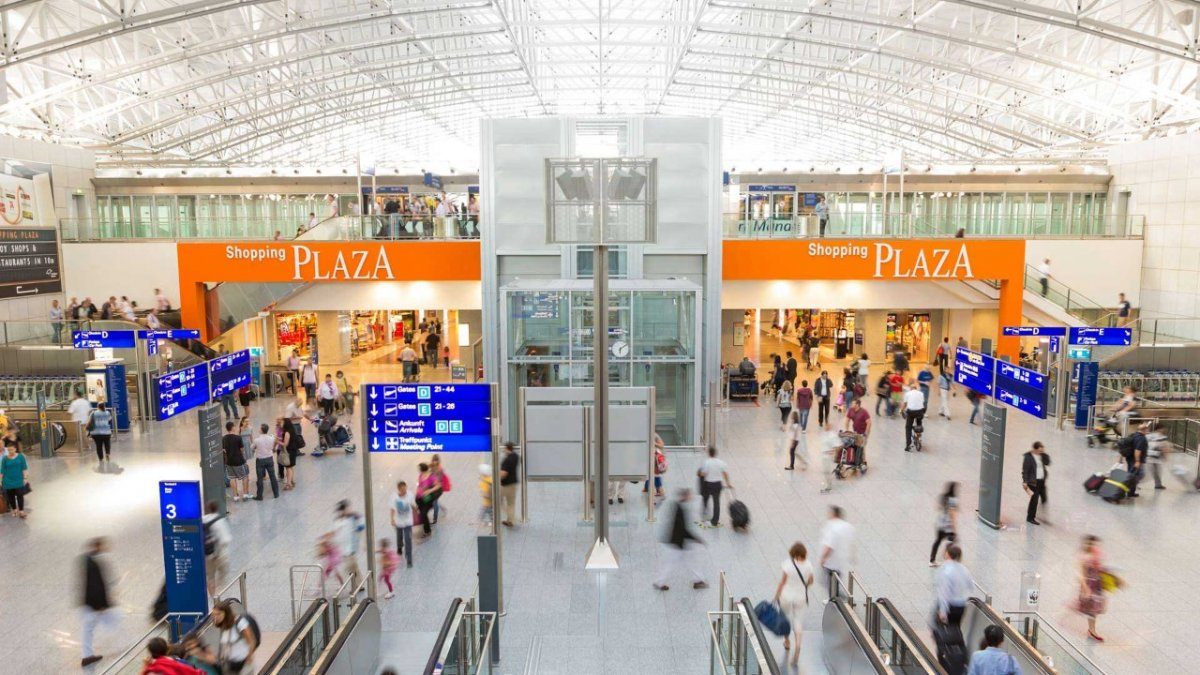 13. Be a Bookworm When in Transit At Amsterdam Airport Schiphol
Opened in 1916 as a military base, Amsterdam Airport Schiphol is now the fifth busiest passenger airport in Europe. Today, this airport in the Netherlands is a modern wonder, with a spa, meditation center, lounges, hotels, casino, business facilities and of course a fantastic selection of restaurants and shops. As you recover from your trip to Amsterdam's infamous coffee shops, its airport will help you ease back into reality. In 2010 Amsterdam airport opened the world's first permanent airport library, if you want to pass the time the old fashioned unplugged way.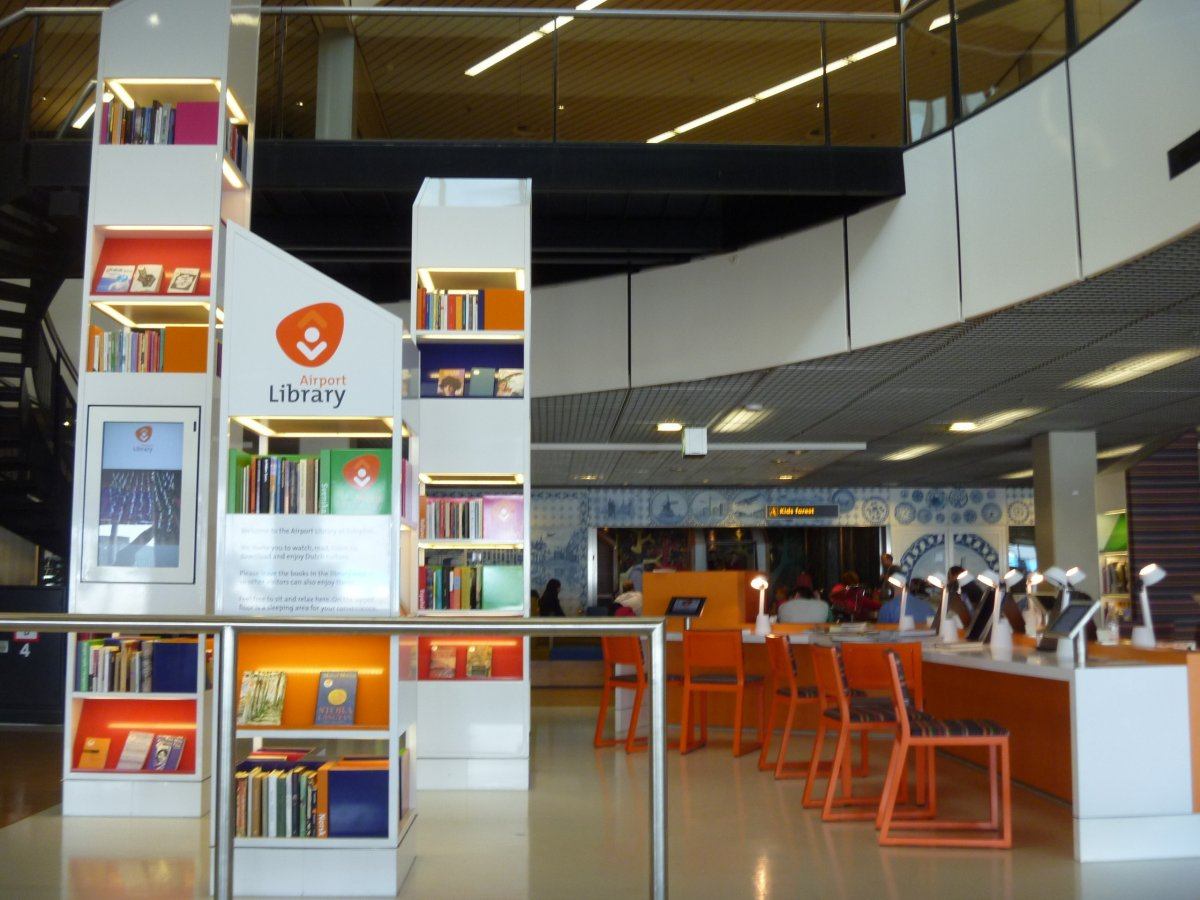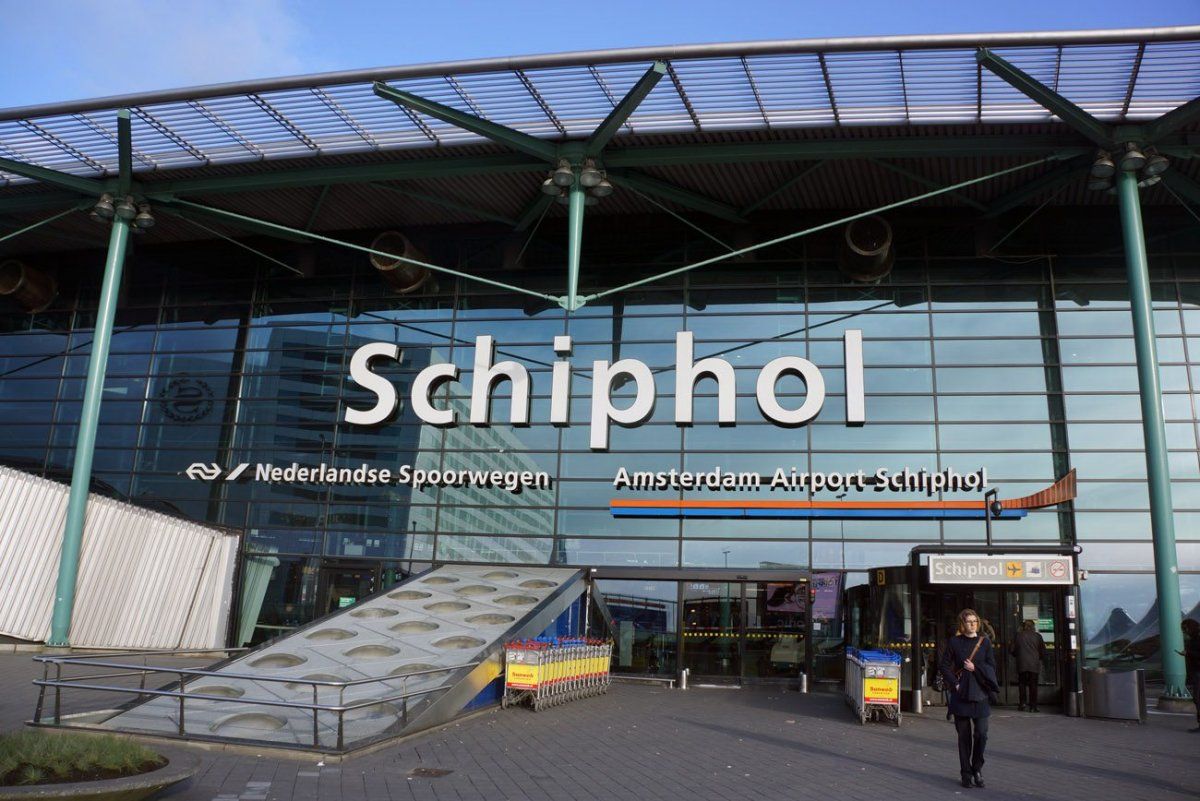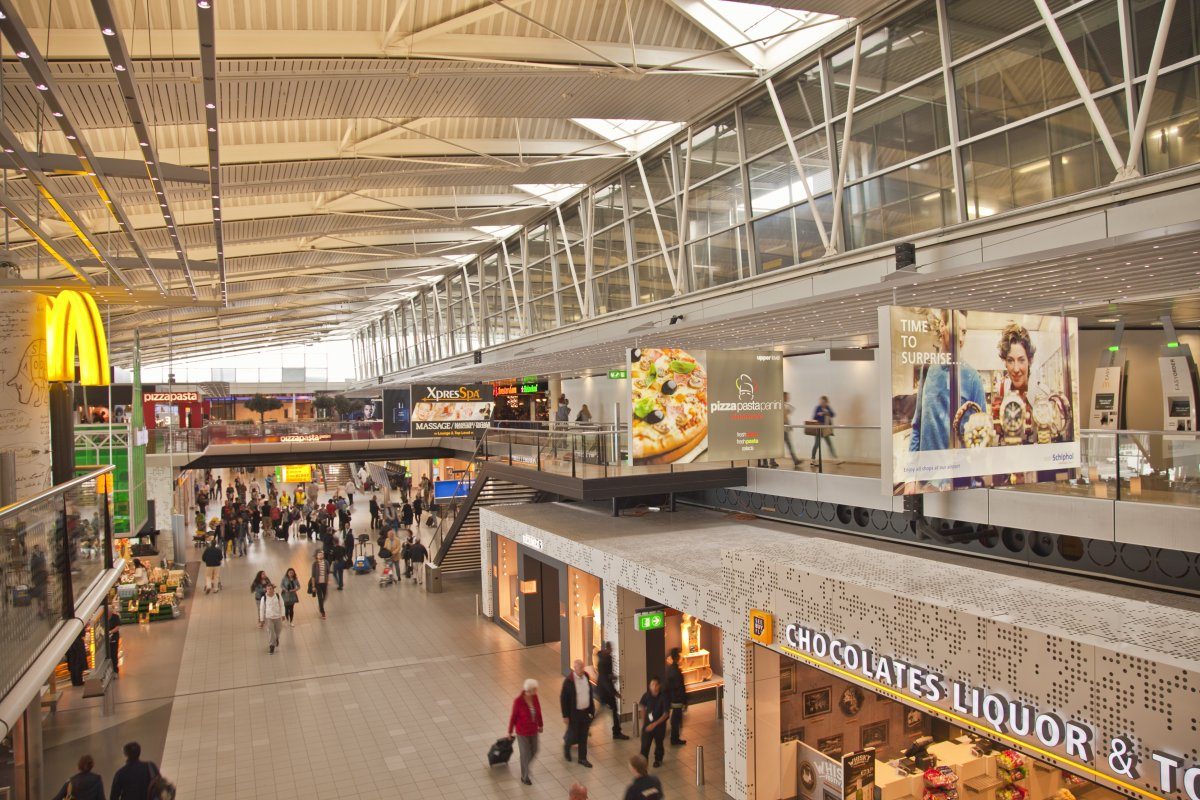 14. Vancouver International Airport Is More Like a Museum
Just outside of downtown Vancouver, British Columbia, this airport is the top rated one in both North and South America. Described as the "Pacific Gateway," the Vancouver International Airport is host to many flights between North America, Asia and Australia. Anything you need is available at this world class Canadian airport, from spa services to medical and dental treatment and children's play areas – you can even get botox treatments between flights. The art and sculpture exhibits make this airport seem more like a museum at times, with a special focus on First Nations and nature-themed creations. Just $25 gets anyone access to one of the "premium" lounges, complete with bars, "nap rooms" and shower facilities.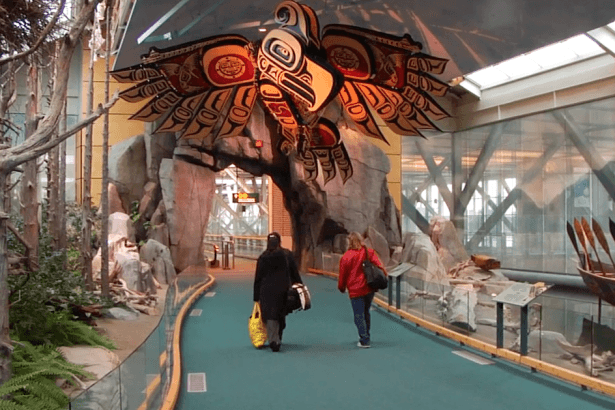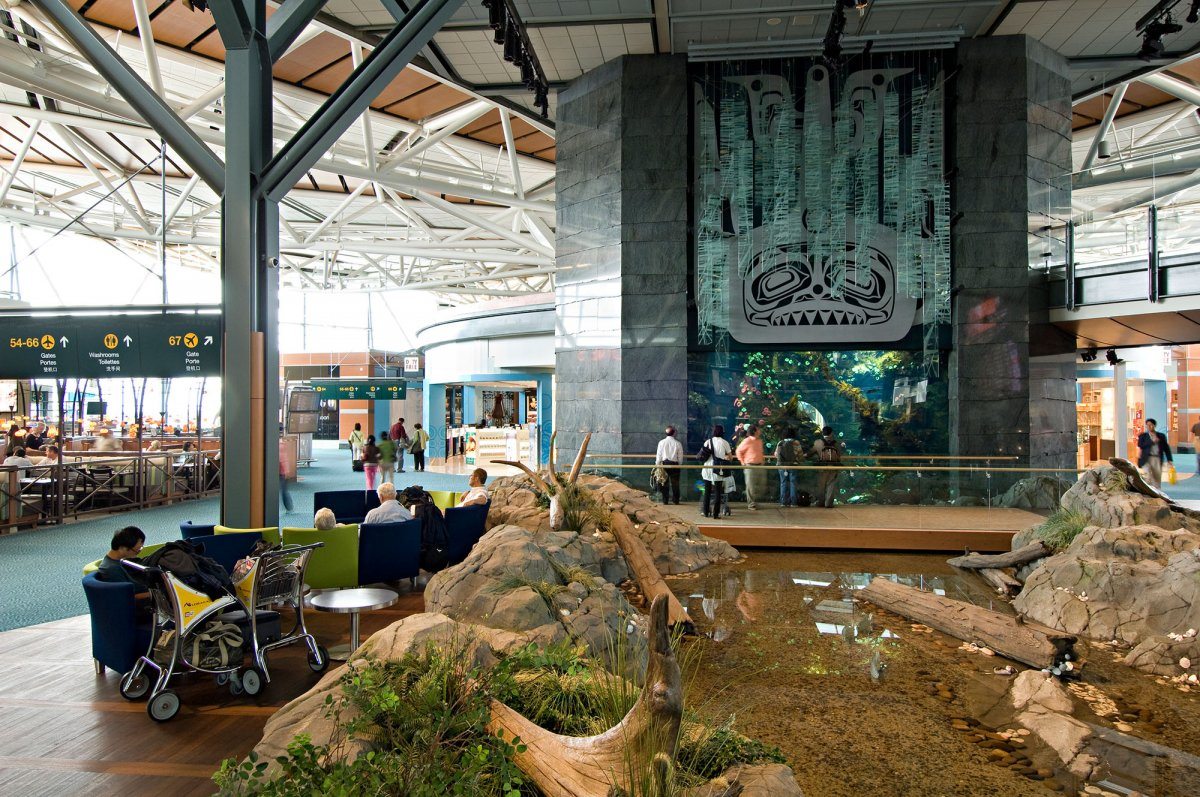 15. Snooze in Style at Helsinki Airport
On your next visit to Finland, don't rush through the Helsinki Airport. Instead enjoy some of the highly rated cuisine prepared onsite, or take in the Aviation Museum. Lounges are available for travelers needing to relax before or between flights. For those who really need some shut eye, take a nap in one of the airport's GoSleep pods.