Have you ever been so utterly exhausted in transit at an airport that you lose all sense of dignity and decorum? You've been on the go or stuck waiting for countless hours and don't know or care what time zone you're in anymore. All you know is you just have to collapse your weary body and get some shut-eye, anyhow, anywhere, dirty floor be damned. If you haven't experienced this level of mind-numbing fatigue yourself, no doubt you've walked pass some poor drooling schlub in your rush through the concourse. Don't judge them for their flailing ways. Take pity on their clumsy contortions and, if you have any compassion, give them a mental message in the crick of their necks. Here are some snapshots of people caught in awkward sleeping positions in airports around the world.
1. The Forward Lean
Someone should check her pulse to make sure she's still breathing.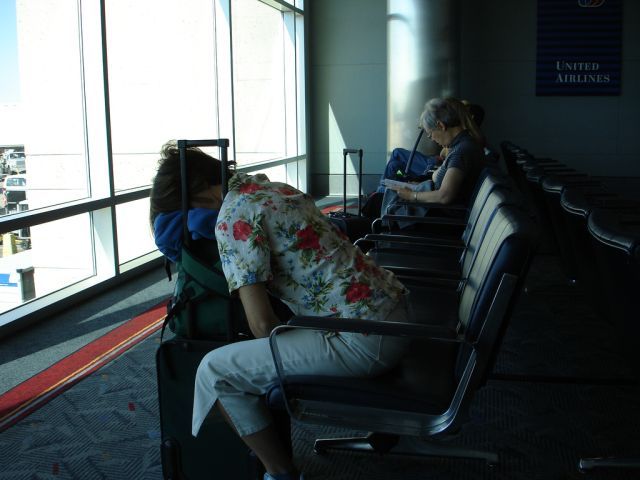 2. The Mutual Pillow
At least they're in this together.