Who doesn't love a good freebie? We all complain about how pricey things are at airports, but there some facilities around the world that offer no-cost things and experiences for their patrons that help make the transit process a little easier. Check out some of the bonus things you can get gratis at some airports. They just might make you forget about high travel costs, lost luggage, and other travel snafus for a little while.
1. How About a Free Tour?
Got some time to kill between flights? Why not take advantage of some of the free airport tours on offer. For example, Zurich Airport lets travelers board a bus that takes them around to all the places that are usually hidden behind the airport's veil. Salt Lake City International Airport offers courtesy tours to Temple Square. If you're flying via Istanbul Ataturk Airport on Turkish Airlines, you can enjoy a complimentary tour of the city. San Diego International Airport provides a two hour behind-the-scenes tour of the airport and airfield, including a close-up of the runway. Singapore's Changi Airport gives several great free tours of the city depending on how much time you have. Do a little research ahead of time and see if your layover airport offers any free tours.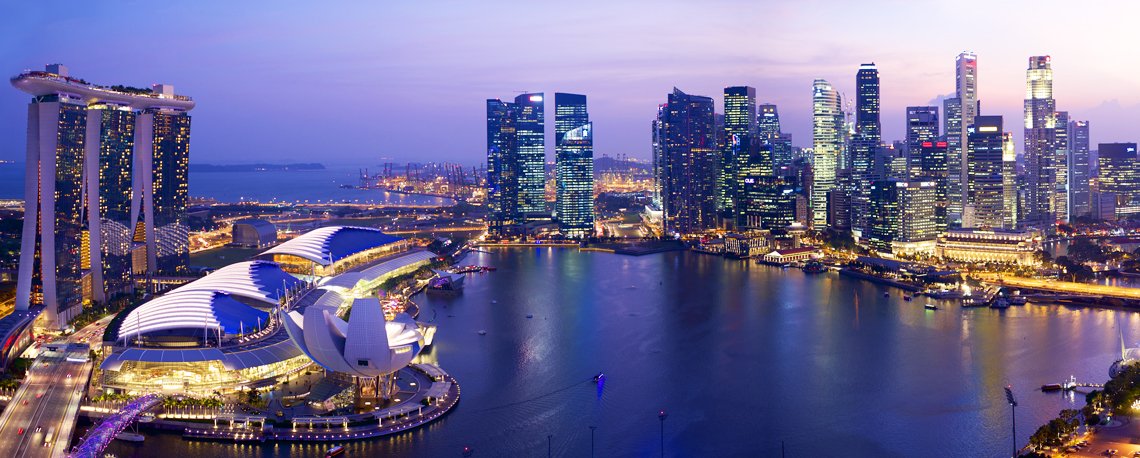 2. Who's Bringing Popcorn?
Though books, cell phones, and tablets make travel a little less boring, what if you could watch a double feature on a big screen while you wait? The transit area in Changi Airport, Singapore has an honest to goodness movie theater that's open 24/7. Minneapolis-Saint Paul International was the first US airport to feature a movie theater. Portland, Oregon's airport is making a hip vintage-style cinema showcasing locally produced art house films. Hong Kong International ups the ante with an IMAX theater and Delhi's Indira Gandhi International has a 6D film experience complete with special effects like moving seats and snow. What a perfect way to pass the time between flights.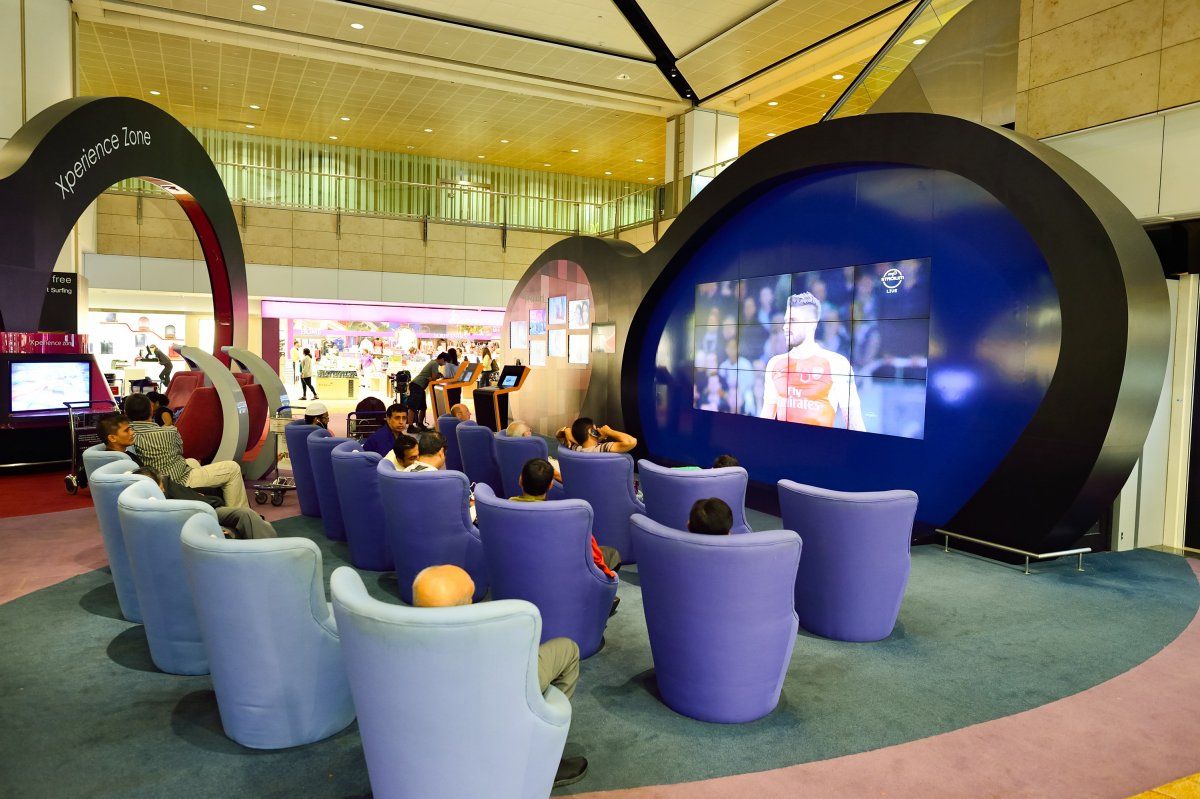 3. Get in the Spirit
Not paying to go to church should be a given, right? Well for you travelers who'd like to take part in services while in-transit (perhaps to pray for a window seat!), you can do so at most airports. Even though generally these little spirituality nooks don't require payment, donations from patrons are very welcome. Most busy airports have interfaith chapels catering to Catholic, Protestant, Jewish and Muslim travelers. For a little less conventional route, airport meditation rooms are also becoming more commonplace to put your mind and spirit at ease.
4. Feeling Lost in Translation?
When you're in an airport, it's easy to see that you're not alone. However, with so many people hustling and bustling by, those unaccustomed to travel can end up feeling disoriented and discombobulated. Never fear, help is near. Airports worldwide have free programs that provide aid not only for disabled travelers, but also first-timers, those separated from their groups, kids traveling alone, and those who have lost their tickets to name a few. Among these are Traveler's Aid at New York's JFK Airport, and Zurich Airport's Meet and Assist program, which helps those who don't speak the native tongue.
5. Skype Me
Some years ago, Tallinn Airport in Estonia had the first Skype video booth installed. The original prototype was developed by AdTech, and while there are plans to install more at other airports, this hasn't been done yet (in which case, just use your smartphone, laptop or tablet to communicate). Those in Tallinn however, have the advantage of a private booth where they can make free Skype-to-Skype video calls, with headset included. Wonder if anyone's crossed the line for some extra "fun times" while in the booths.
6. No Charge for a Charge
With the ubiquitous nature of devices and gadgets today, we should all be grateful that there's no charge to plug in your gizmo to the various outlets around the airport. God forbid we board a plane with a low battery! Most airports offer power hubs for this purpose, but often they are used up with the other energy-hungry travelers. Bring a surge bar with multiple outlets and you'll make friends fast. What to do if you can't find a free outlet? No promises, but if you're super nice and polite, you might be able to sweet-talk a gate agent into letting you use their plug for a while.
7. Get a Makeover for Your Airport Selfie
For all you selfie-junkies, business people, and those who can't stand not looking your best, you can take advantage of free simple makeovers and skincare consultations at many airport duty free shops (Dior is particularly good for this). They can leave you looking like you haven't just been flying for hours and hours. Sometimes you can score some free samples, too. Complimentary spa treatments are often part of the package in first class lounges, but if you're paying for that kind of pricey ticket, it's not really "free."
8. Fitness Goals Met
Gym fanatics everywhere, your answer to not missing a single workout is here. Some airports have started to take the needs of their more active travelers to heart by setting up jogging trails and yoga rooms. A few of the places where you can find these setups include San Francisco International Airport—reported to be the first airport to have a yoga room— Baltimore/ Washington's two-kilometer "Cardio Trail," Minneapolis-St. Paul and Indianapolis international airports' exercise paths, and Dallas/ Ft. Worth and Burlington international airports' yoga studios.
9. Massage and Chill
Changi Airport in Singapore is not fooling around when it comes to traveler's comfort. You don't even need to care about walking around all day, or having a long night before heading to wait on your flight, as their free massage chairs are there to help you take a load off. They are all over the airport and the only thing you'll have to contend with is other eager travelers getting to them first. These are popping up in other airports around the world too.
10. For Fido on the Go
Now Fido doesn't have to be cooped up in a cage for the entire length of your travel. Airports are starting to catch onto the importance of looking after animals in transit, and one of the innovations to help with this are animal-relief facilities. As pets need potty breaks too, dog-parks have become a feature at Miami International Airport, Detroit Metro Airport and JFK's Terminal Four, to name a few. With cute picket fences, fire hydrants and dirt/grass surfaces, this space lets your dog think they're back in the "real world" for a little while.
11. Airport Art Appreciation
The famous Rijksmuseum's outpost at Amsterdam Airport Schiphol is open from 7 a.m. to 8 p.m. daily and allows travelers the chance to see temporary exhibits along with permanent Dutch masters when they visit, all free of charge. Lots of other airports offer gallery space and exhibitions too.
12. Don't Pay for Water
No need to shell out for pricey bottled water when you're in transit. Just remember to bring a refillable water bottle with your and fill 'er up at an airport water fountain, once you're through security, of course. It's a more environmentally friendly – and pocket friendly – way to stay hydrated.
13. A Little Culture While You Wait
Now this one is pretty cool, especially if you're just passing through Seoul on your way to another destination. Incheon International Airport lets travelers experience Korean culture at the Traditional Korean Cultural Experience Zone. All you have to do is bring yourself and take in the many performances which include twelve-string Korean harp recitals and masque dances, or you can learn to make authentic Korean crafts like their beautiful fans while you're at it.
14. Adventure Time
On your way to a bungee jump or rock-climbing vacation? Then how about giving your adrenaline rush a head start by taking your chances on Singapore's tallest slide? This Changi Airport experience is free at the one and a half meter height, but if you want to take on the full twelve meters of heart-stopping slide-action, there is a charge. Either way, this is not for the faint-hearted.