On a long flight, nothing beats making the short walk over to the airplane's sky bar. On these flights, passengers didn't need to sit and patiently wait for the stewardess to bring the rolling bar cart around. As soon as the fasten seatbelt sign is removed, they're sipping cocktails in some of the swankiest airplane bars we've ever seen.
Here are 10 flights from the past and present where you can receive the ultimate bar experience.
Cheers!
1. Qantas Boeing 747
Back in the 70s, passengers were having a ball on the Qantas Boeing 747. This area was called the Captain Cook Lounge, and it was the happening place for business class flyers. Thie lounge was all about the exclusivity – oh, and the booze, too!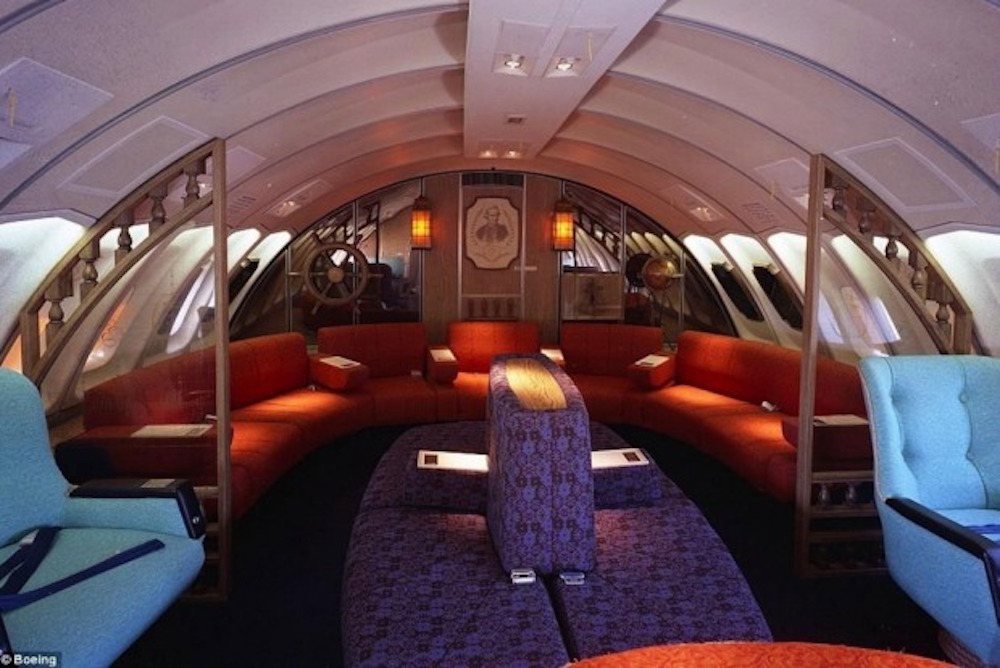 2. Hong Kong Airlines
A new carrier was introduced at Vancouver International Airport. With daily non-stop trips from Vancouver to Hong Kong, this Airbus A330-220 seats 283 passengers and has a unique sky bar that passengers can take advantage of. It's only available to the business class, but it's well worth the extra money. The changing lights really make the bar stand out, and passengers can help themselves to food and beverages to make their time in the sky more enjoyable.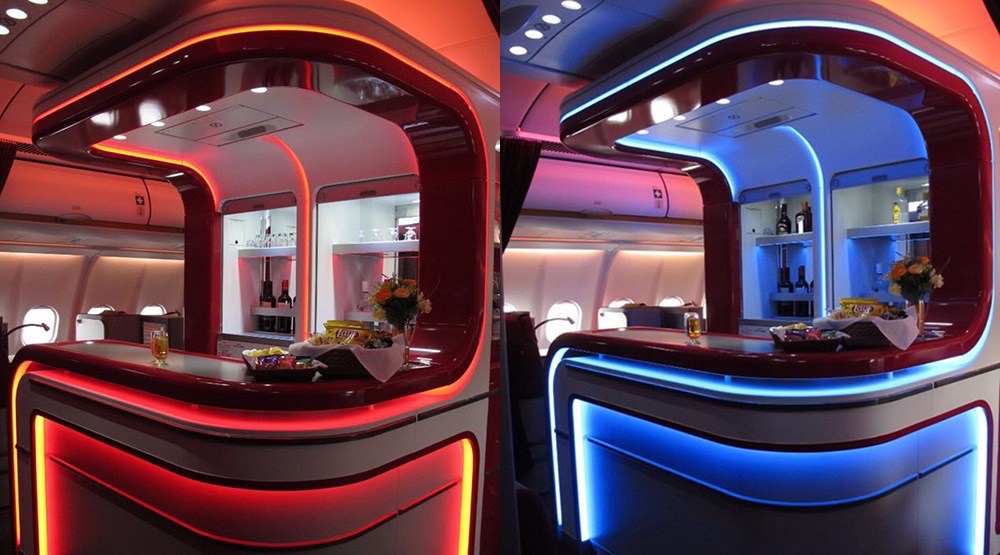 3. Continental Airlines
This is a picture of Continental Airlines coach lounge from the 70s. That's right – the passengers in the economical seats were able to get tipsy in a luxury bar, too! The lounge was located in the lower deck, right behind the business class seats. If they didn't feel like drinking, they could always eat some snacks or converse with fellow travelers.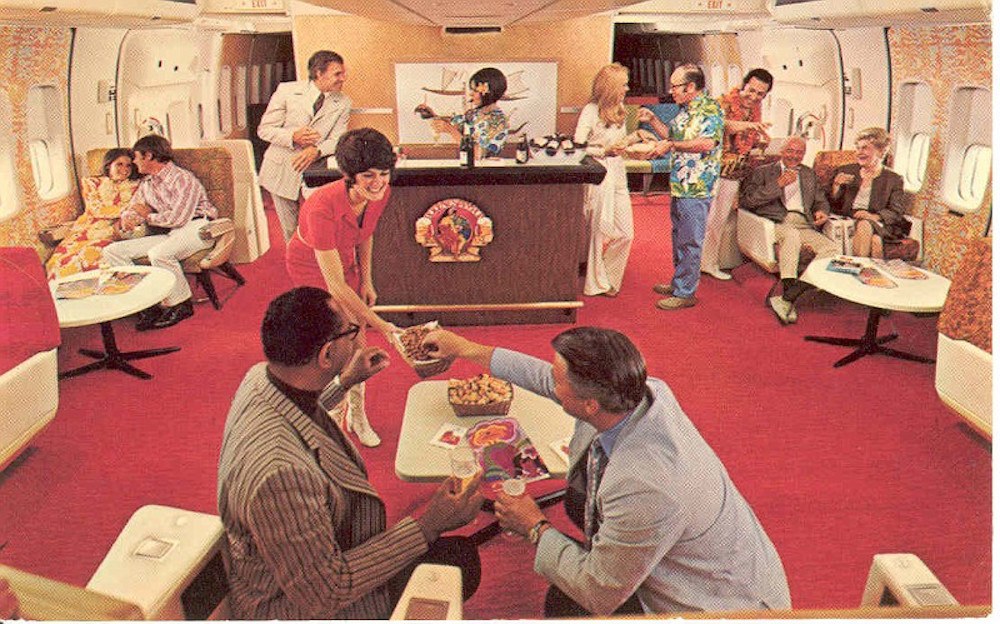 4. Qatar Airways
This plush and exquisite lounge doesn't even look like something you'd find on an airplane! On Qatar Airways, they have luxury bars that are stocked with the finest wine and the tastiest liquor. Many of the items on the bar menu were hand-selected by some of the world's top sommeliers. But liquor isn't their only forte. The sky bar also has a delectable menu which includes salmon creme frâiche and chocolate mousse pods.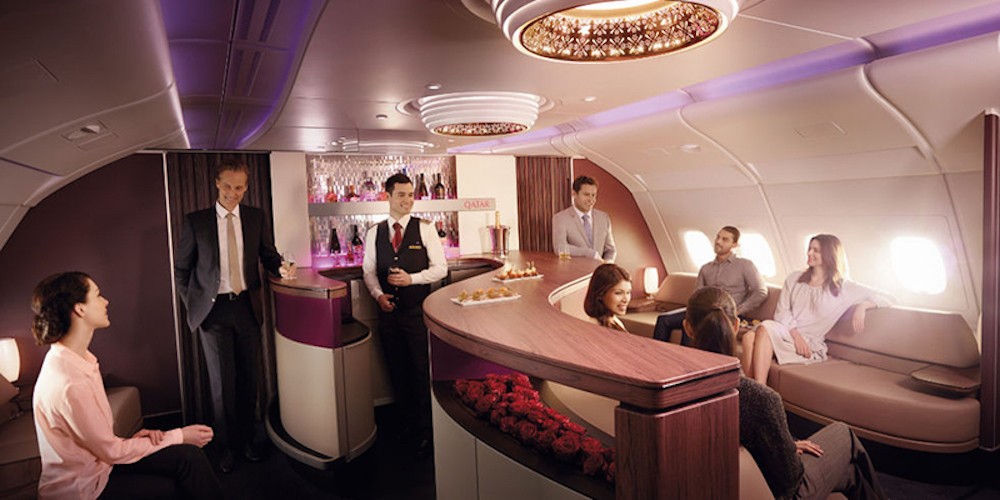 5. American Airlines
Can you imagine walking onto an American Airlines flight and seeing a piano bar? Travelers on the 747-100 airplane were able to experience this firsthand. While they grooved side to side to the music, they could also drink to their heart's content.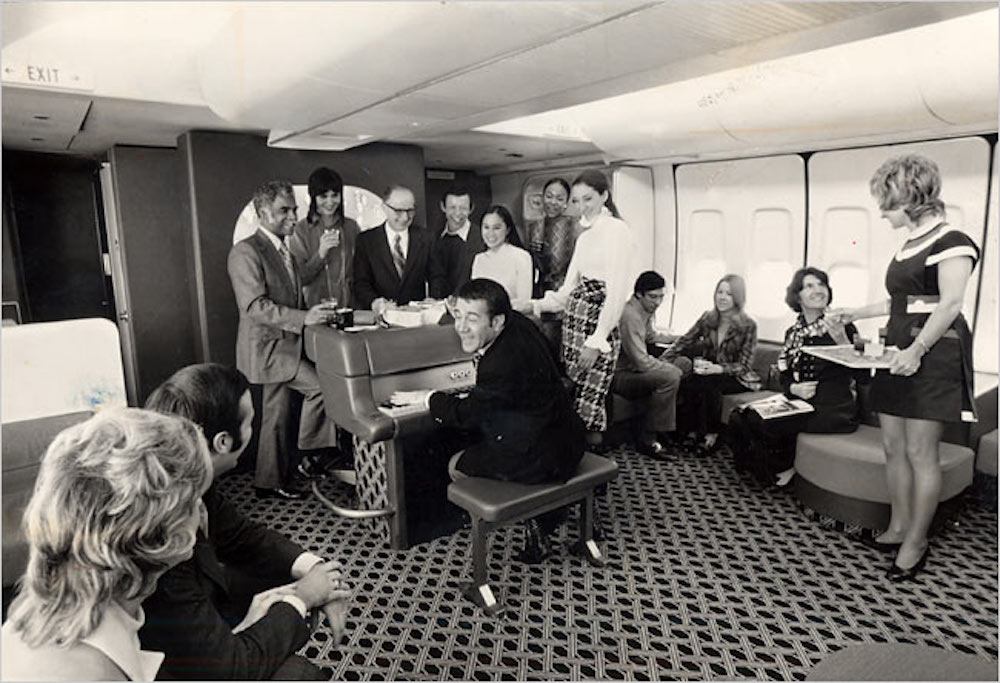 6. Virgin Atlantic Upper Class Bar
You'll feel like a King or a Queen the second you step foot onto the business class bar on Virgin Atlantic. Their onboard sky bars are designed with futuristic elements, so it will almost feel like you're getting tipsy in another dimension!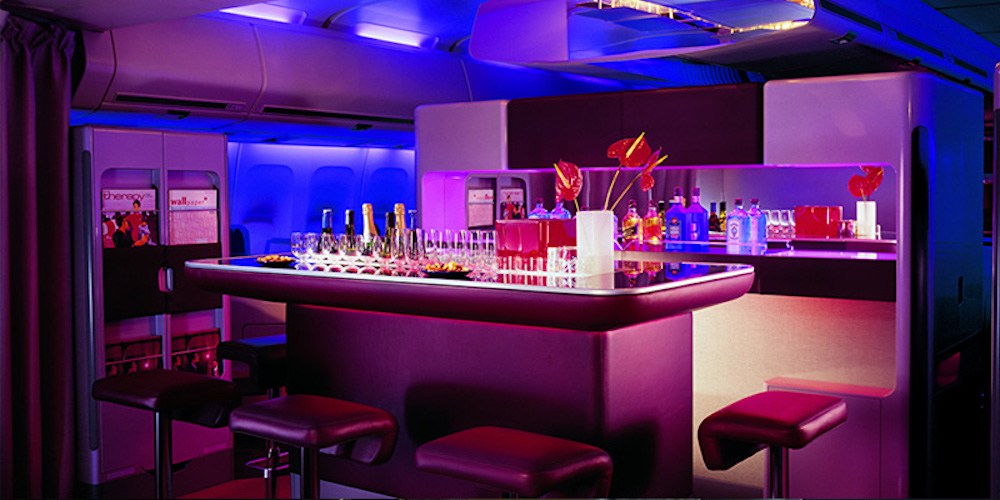 7.Emirates Airline
You can socialize, relax, or indulge in the spirits while traveling on Emirates Airlines. The U-shaped bar is run by some of the best mixologists you'll ever encounter! This posh sky bar was also featured in an Emirates commercial featuring Jennifer Aniston. Check it out down below!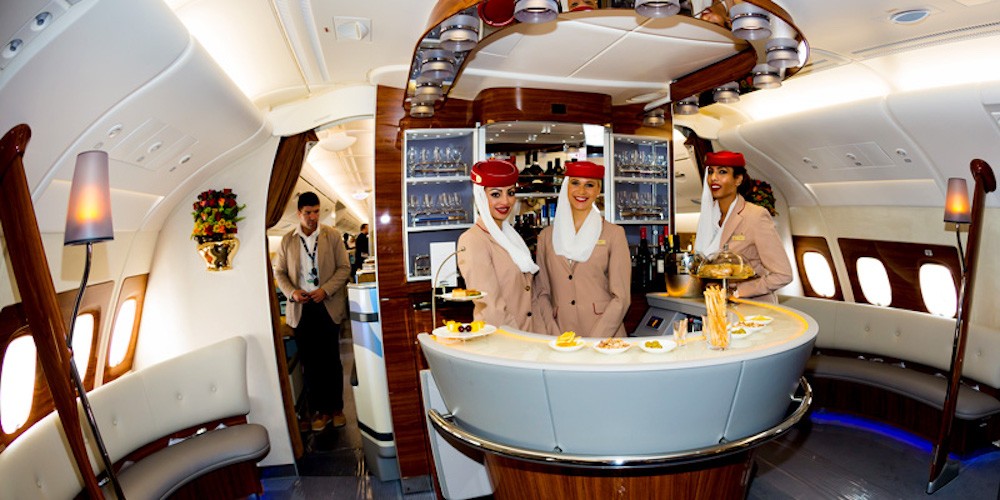 8. Etihad A380 Airways
On Etihad A380 Airways, the sky bar is called "The Lobby," and there's a good reason why. Passengers are able to convene in this area as they sip on their cocktail of choice or nibble on some world class cuisine. The good part is, the area is open to all passengers on the plane. Salud!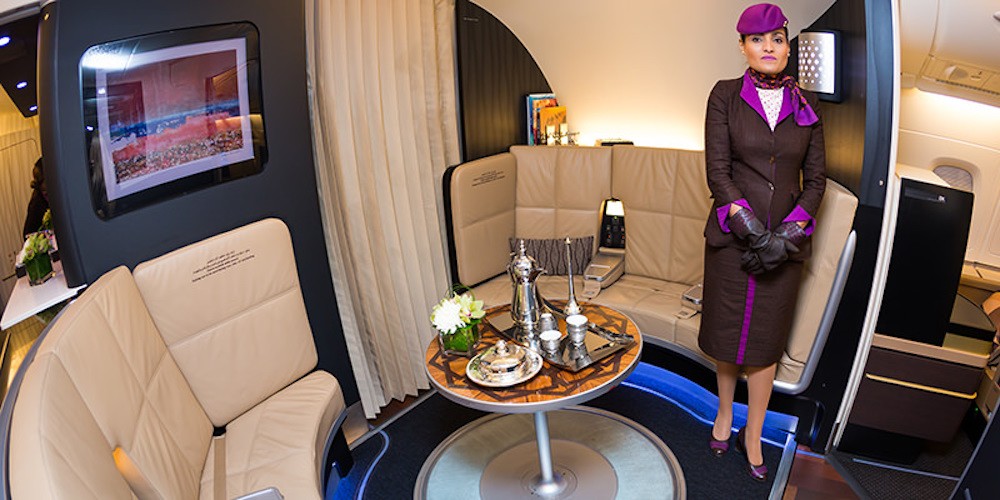 9. Virgin Australia
If you're one of those people who's deathly afraid of flying, your fears will be eased away the second you enter Virgin Australia's business class lounge. With leather pews and plush bar stools to make yourself comfortable, you can order an array of cocktails in this ultra chic bar.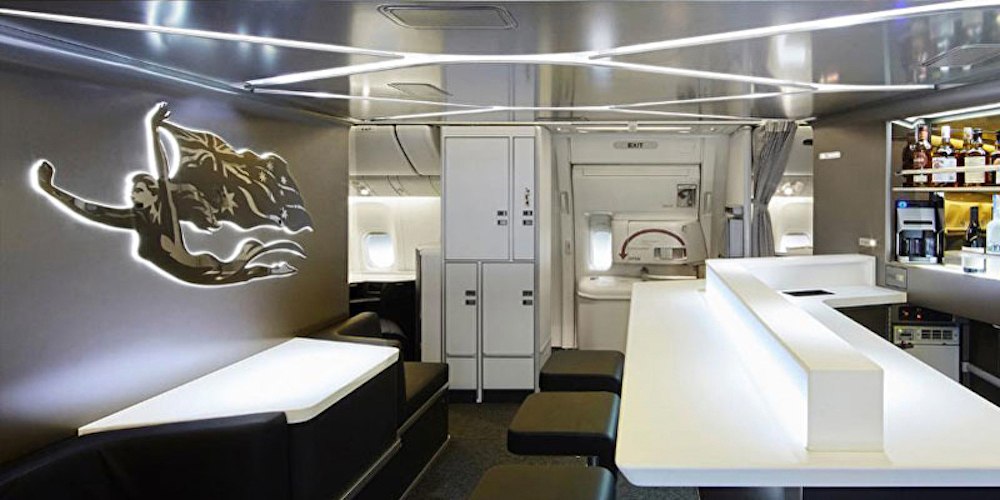 10. Korean Air Celestial Bar
With a bar that's sponsored by Absolute vodka, it's only right that you order a Cosmopolitan while being 30,000 feet in the air. Just check out the design of this lounge. Once you enter you'll never want to leave!