You thought it'd be fun to take a few days away from the world, camp out a bit, simply spend some time by yourself without all the noise. Your first night in the woods was wonderful; quiet, peaceful, it was everything you'd hoped for. The next morning, you get up early and pack a small snack and strike off on your own to discover the area. Things are going just fine until a sudden storm hits the mountain and you're forced to run for cover. In your rush to avoid getting soaked, you forget to watch where you're going. A few hours later, the storm has passed and you come out from your hiding spot into the humid heat of the afternoon. And you are completely lost. What's more, you only have the clothes on your back, because you just couldn't resist polishing off all your food mid-morning. The only thing that matters now is getting home alive. So, what do you do?
1. Before Hand: Tell Some People You're Heading Out
In order to help mitigate any potential disaster, don't leave town without telling someone. Lots of people, preferably. And not Facebook friends. Tell real, actual people that you are going hiking or camping and then tell them where you'll be and when you'll be back. Hopefully, this will be accomplished over the course of normal social interaction. This way, when you don't come back on time, there's a few people who will raise an eyebrow at your absence.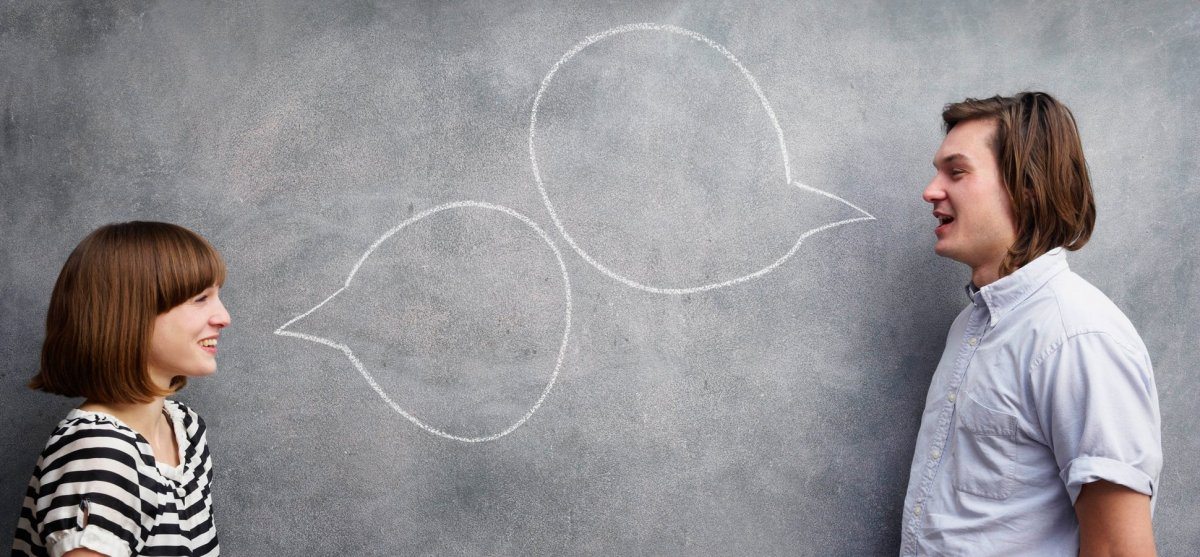 2. Before Hand: Don't Be Unprepared
Whenever you leave basecamp, take a backpack of basic supplies with you. Don't overpack the thing or you'll wear yourself out, but you should keep a small supply of all the basics. Take some food, a first aid kit, a compass (and no, an app on your cell phone doesn't count), a light raincoat, a good lighter, a water purifier, and some basic tools. It doesn't need to be preparation for every eventuality, but you should have some prep for the worst.
3. Don't Panic
When you're lost in unfamiliar territory it's going to be pretty daunting. After all, most people can go their entire lives without actually learning any kind of wilderness survival training (crazy, right?). However, the difference between making a mistake and choosing correctly is often the difference between keeping cool and losing your head. So, yes, things look precarious, but you can get yourself out of this. Positive thinking is one of the keys to survival.
4. Ask the Questions
While you're stopping and thinking, ask yourself a few questions: Where do I think I am? What do I have with me? What's available around me? What's the weather like? How long will it be until they realize I'm lost? What kind of condition am I in? In other words, take a few moments to examine yourself and your surroundings and then try to figure out if it's worth plunging forward or if you're best bet is to simply plant and wait for the cavalry.
5. Retrace Your Steps
If you've been heading in the same general direction since you left camp, you might do well to try and retrace your steps. Depending on how long you've been walking, it may just be a matter of walking in the right direction until you get your bearings. If you've been wandering freely or following a winding path, you should head in one general direction. Try to align yourself by using a natural landmark. If you're luck enough to find a river or stream, walk in the direction it's flowing.
6. Consider the Plant
If you've been wandering for a while, consider just staying put. If you're not going to be gone for a while and someone's expecting you back, stay where you are, because help will come for you eventually. If you're genuinely lost and you wander off, you may just end up expending energy as you wander in circles. If you work on covering your necessities, you should have no problem surviving until help can reach you.
7. Look For Shelter
One of your top priorities when you're lost is keeping dry. So, you're going to want to try and find some shelter to help make that happen. What you're looking for is a dry(ish) place that will keep any rain from hitting you and any wind from chilling you. Look for fallen trees or rock outcroppings.
8. Beware of Caves
When you're lost in the woods, a nice, warm cave can be the ideal sort of shelter while you await rescue. However, you're likely not the only weary traveler who's had the same idea. Whenever you happen upon a cave, be very cautious when you're thinking about making it your temporary resting place; you just might be moving into a animal's lair.
9. Four-legged Encounters
If you happen to run into something furry and fierce such as coyotes, wolves or cougars, remember what the Boy Scouts recommend. Do not play dead, approach or run away from the animal. Face it and back away from it slowly. If they have you cornered, spread out your arms to make yourself seem as big as humanly possible. Make noise, and as a last resort, find something to throw at it. If it attacks, smash the heel of your hand into its snout while blocking its mouth with your other arm.
10. Finding Water
If you're on the hunt for some refreshment, the easiest way to find it is to try and head downhill. Since water flows downhill, it's only natural that "downhill" is where you'll find the most of it. If you're not aware of which direction "downhill" is, try hunting up the thickest areas of vegetation and following that, because plants grow thickest near water. Be sure to listen as much as you look, too. Hope you have some sort of water purification system with you.
11. Make a Fire
So, you've been wandering for a while and it's getting dark and chilly. You're going to need some fire (which is also a good signal if you're lost). Ideally you've come prepared with matches and a knife, but if not, you'll have to find two sticks to rub together. First find some dry leaves or grass and pile it up. Then, grab a stick and lay it down with your tinder nest at one end. Cut a small groove in the stick lengthwise using a sharp rock. Then take a sturdy stick, put one end in the groove and get to rubbing your stick in the groove you've cut out. The hope is that the friction will eventually spark and you'll plow embers into your tinder nest. Once it catches, blow on it gently to get your fire going. Have some bark, twigs and larger sticks and logs on hand to keep it going. There's also a drill method where you roll a stick between your hands in a hole in the basewood. Best to YouTube these methods before you head out to the backwoods.
12. Laze Out
Another argument in favor of just sitting still and waiting for help: when you're lost in the woods and on limited rations (if any), you should try and do as little as possible. Expending energy expends heat (which — duh — keeps you warm). It also makes you hungry and thirsty, which means feeding yourself. Dehydration will be your biggest threat, so do all you can to conserve (or find) water.