No woman should be subjected to groping, lewd comments or sexual assaults, but these are common complaints in many public transit systems around the world. A recent poll was conducted by the Thomson Reuters Foundation in 15 of the world's largest capital cities plus NYC to determine the most dangerous transport systems for women. Nearly 6,500 women were surveyed and it was discovered that Latin America is home to some of the worst. Six out of ten women reported being harassed on public transit in that region. Here's how the survey ranked the major cities of the world, starting with the best down to the worst transport systems for women.
16. New York City, USA
New York City was the only non-capital city included in the survey. As the worlds largest public rapid transit system with 1.7 billion riders annually, it was worth including. It turns out the Big Apple's bustling subway, train and bus network is the best in the bunch. Researchers believe the relative safety of New York's transport system is due to its widespread use of CCTV cameras, strong police presence and points of communications where passengers could report issues. That being said, 30 percent of the women surveyed had experienced physical or verbal abuse while riding city transit.
15. Tokyo, Japan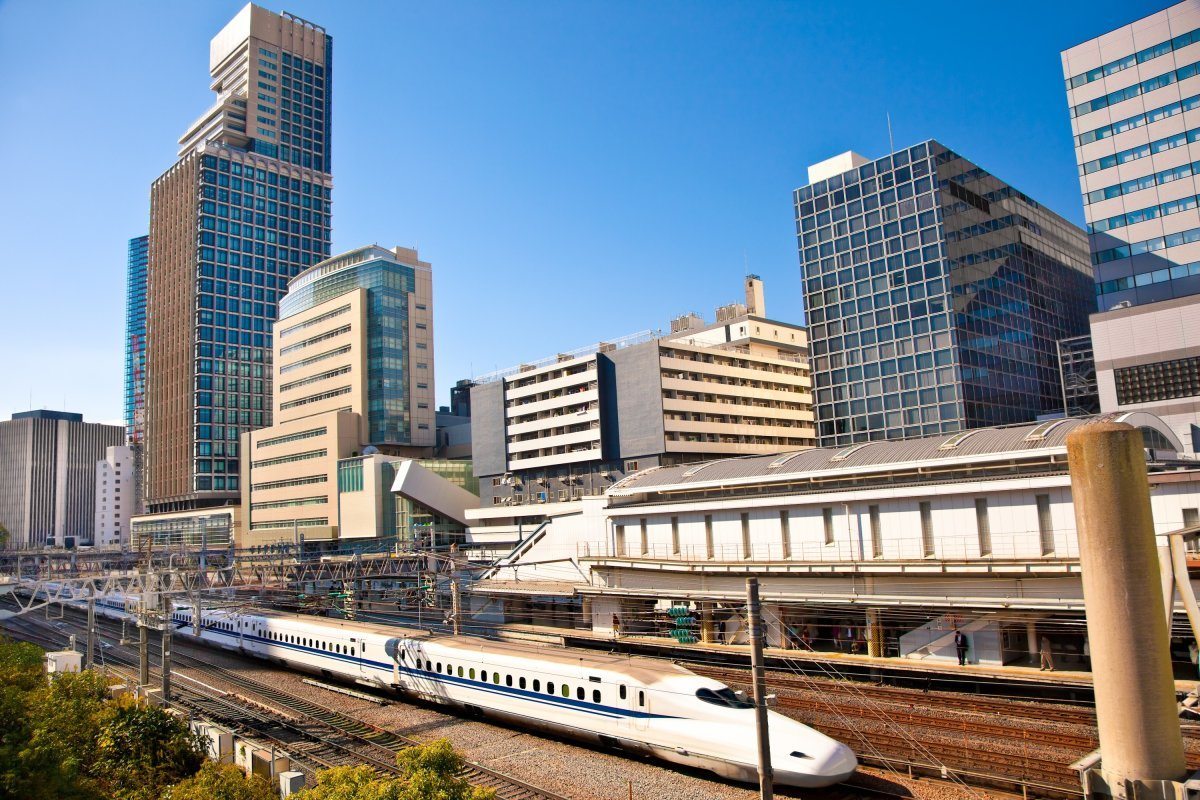 Japan's transit system also fared well in the survey. Public transportation is the fastest and most convenient way to travel in Japan's capital city. The transport system consists mainly of an above-ground train network, 13 subway lines and a nexus of flat-rate buses. Tokyo's public transportation system ranks high in safety because the city recently implemented certain measures to try and prevent groping of women on board crowded buses and trains. Undercover policemen have been deployed, and stiff fines/prison terms are given to perpetrators. Tokyo was also the first in the world to create women-only train cars.
14. Beijing, China
According to the survey, Beijing was rated the world's 3rd safest transport system for women. With over 10 million riders per day, that's an impressive achievement. China's capital city has an extensive public transportation network of buses, trolleybuses, suburban rail and a rapidly expanding subway system. As of 2011, 42% of commuters used public transit in Beijing.
13. London, UK
London's transport system consists mainly of the Tube and city buses. London ranked as the fourth safest transport system in the survey. Women felt there was no need for female-only trains, as only 10% of London women said they'd been harassed while riding the network. Although, surprisingly these women also said that they're not confident that someone would intervene if they felt threatened.
12. Seoul, South Korea
Seoul boasts a modern and efficient public transportation system that features both subway trains and buses. Seoul has nine major subway lines that run throughout the city and four different bus categories for commuters. According to the survey, women in Seoul were most concerned with receiving help from other passengers if they perceived they were in danger. They weren't confident that fellow commuters would step up to assist them.
11. Paris, France
The Parisian capital offers commuters the option of traveling via bus, metro or express railway. The Paris metro features over 300 stations throughout the city and the bus system has a network of nearly 60 routes. Although the public transportation system is clean and efficient, 85% of Parisian women surveyed doubted that fellow public transportation users would come to their rescue if they were in trouble.
10. Manila, Philippines
Public transportation in Manila is provided by light rail, rapid transit, commuter rail and a bus system. The most commonly used transport is the rapid transit. There are two different rapid transit systems in Metro Manila: the Manila Light Rail Transit System and the Manila Metro Rail Transit System. According to the survey, over 90% of women polled in Manila were in favor of single-sex cars as they find harassment to be high on the different modes of transport.
9. Moscow, Russia
Public transportation in Moscow is a network that uses buses, trams and metro to connect districts in the city. The Moscow railway has nine terminals. The metro is made up of twelve lines and 182 stations, while the bus system transports nearly 25,000 passengers daily. The major concern for female commuters in Moscow is that authorities will not investigate reports of abuse while aboard a transport vehicle. Moscow ranked as the worst public transportation of any capital in Europe surveyed.
8. Bangkok, Thailand
Bangkok is known to be one of the most congested cities in the world, so public transportation is recommended above a private vehicle. Bangkok is the only city in Thailand with a metro system, while buses and trains serve to support both short and long distance travel. Bangkok's transit lines accommodate over 800,000 passengers daily. But according to this report, Bangkok is one of the worst transport systems for women. Bangkok was rated as the 9th worst for safety after dark for women, the 12 worst in the verbal harassment and physical harassment categories and the 5th worst in confidence that fellow passengers would assist if females were physically or verbally attacked.
7. Kuala Lumpur, Malaysia
Kuala Lumpur offers two modes of public transportation; a bus network and a railway system. Kuala Lumpur's rail-based transit system consists of two Light Rail Transit lines, three commuter rail lines, one monorail line and an airport rail link to Kuala Lumpur International Airport. Due to the very high rates of female harassment, the city now offers women-only sections on public transportation.
6. Buenos Aires, Argentina
Most residents chose walking as their means of transportation in Argentina's capital city, but Buenos Aires also offers an extensive bus and subway system. Although Buenos Aires ranked as the 6th most dangerous transport system in the world for women in this survey of capital cities, nearly 50% of female respondents felt that they would receive assistance from fellow passengers if trouble arose.
5. Jakarta, Indonesia
The Indonesian capital city is home to over 9 million residents. The Jakarta Mass Rapid Transit is under construction and set to open in 2018 to accommodate commuters. Current public transportation consists of various types of buses, ranging from the very small bemo and pickup sized mikrolet, to slightly larger minibuses and full sized city buses. There is also the widely used MetroMini and Kopaja minibuses, the TransJakarta bus rapid transit system, and the Jabodetabek Commuter Railway system. Women in Jakarta were the second-most supportive of implementing women-only carriages on trains to prevent harassment.
4. New Delhi, India
The main modes of public transportation in this congested Indian city are buses, the metro system and auto-rickshaws. There are currently over 2,000 buses operating in New Delhi, but they are considered inconvenient and uncomfortable. The metro system, however, is clean and efficient and currently operates six lines. Although there is a presence of women-only trains, female passengers feel unsafe because of a lack of respect from fellow commuters. According to the report, New Delhi is one of the world's most dangerous cities for women to travel alone at night on transit.
3. Lima, Peru
Peru's capital city ranks third in the world for the worst transport systems for women. The public transport system is handled mainly by buses, minibuses and moto-taxis. There is also the Lima Metro which runs on one line and serves over 25 stations. Minibuses are most commonly used and are known to travel dangerously fast, barely even allowing passengers to be seated before they dash away. The poll reported that women in Lima regularly experience threats on public transport such as groping and sexual assault, and say not enough is being done to ensure their safety.
2. Mexico City, Mexico
Mexico City is the third largest capital on the list with over 21 million residents. The city's main modes of transportation are the metro, first and second-class buses, colectivos and Nissan Tsuru libre taxis. All of these options are very inexpensive and will take you anywhere you want to go in the city, but crime rates are a growing concern. Nearly 65% of women in Mexico City reported having experienced some type of physical harassment while using public transport.
1. Bogotá, Colombia
Bogota was ranked as the most dangerous transport system in the world for women. Bogota's public transport system is comprised mainly of buses, busetas and colectivos. All three modes of transportation run the length and the breadth of the city and travel at fast speeds. The city does not have an operating train system. Surveyors ranked Bogota the worst in terms of overall safety and traveling after dark. One woman commented, "Buses aren't safe. When the bus is so packed it's easy for men to rub up against you and grope you."