When most people imagine Great Britain, they think of London, one of the world's most gorgeous and fascinating cities. They think of the nation's reputation for wry humor, polite people, and its undeniable influence on modern culture. What most people don't think about is the countless small towns and hamlets that don't quite fit into Great Britain's reputation for austere, aged grace. It might seem unthinkable that Great Britain has some real dung piles among its treasures. They did kick off the Industrial Revolution, after all. If you're planning to visit Great Britain, you might want to steer clear of some of the following places. These cities will have you wondering how in the world they had the audacity to put "Great" in front of "Britain".
1. Oldham
According to Britain's Office of National Statistics, Oldham ranks as "the most deprived town" in the country. Essentially, that means the people are poor, unemployment is rampant, healthcare is below the national average, the education is subpar, there's a lot of crime, and (inexplicably) homes are hard to get. So … that seems like a pretty good springboard for the rest of our conversation.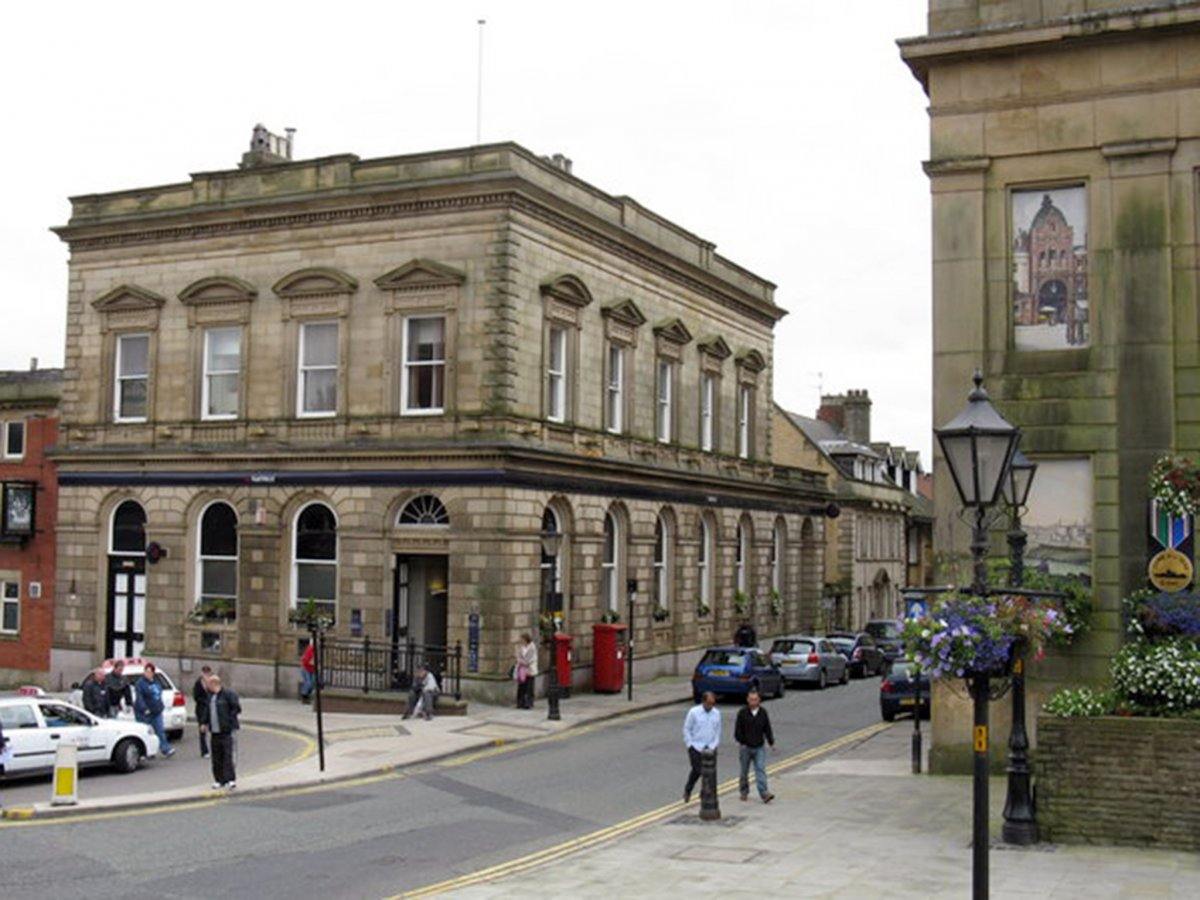 2. Hull
For decades, Hull has had an international reputation as something of a — well, "crap hole" is the most commonly used term. All that being said, the small city has taken great pains to improve its image in previous years; some recent travel writers returning from a trip have referred to Hull as "rather enjoyable." So, that's nice.
3. Blackpool
A few decades ago, Blackpool had a reputation for being a tourist-friendly seaside resort. That was then, and it seems as though Blackpool hasn't gotten a new coat of paint since. These days the seaside town is overrun with vagrants and transients. The hotels and "hot spots" are straight up grungy, too, meaning a vacation in Blackpool is the British equivalent of a vacation in Daytona Beach.
4. Isle of Wight
Hey, remember that town McCartney mentions wanting to retire to in "When I'm 64"? Yeah, it sucks. Not only is the Isle of Wight home to the nation's highest prices for food and insurance, but the education system is total garbage. If you have lots of money and you don't have to worry about raising kids, the Isle of Wight can be nice. Otherwise, it's probably best avoided.
5. Gravesend
Gravesend is very well known throughout the country for being a desolate stretch of really, really, soul-shaking sadness, as though depression hired an architect and built a home base. Even the locals agree that Gravesend more than deserves its ominous (and yet wildly accurate) name.
6. Luton
In 2004, Luton took home the unenviable grand prize as Britain's crappiest place to live. In the time since, it's major contribution to the world has been a semi-famous baker. Okay, that is actually quite the accomplishment considering how undeniably delicious most British baked goods are. If a person has attained enough skill for her baked goods to stand out among those accomplished sweets, that might be enough to redeem an entire town.
7. Sunderland
Sunderland's hey day has long since passed it by. The crime ridden town's only real saving grace is that it's close to Newcastle (an entirely different town). In fact, one critical local once claimed, "Sunderland's only real claim to fame is that it has the highest rate of teen pregnancies in the Europe."
8. Somerset
You've heard of town's on the rise? What's the opposite of that? Oh, right, it's Somerset. A tanking economy has lead to drastically increased unemployment and a rise in part time employment. Increasing insurance premiums have helped this once prospering town become an increasingly destitute city.
9. Bradford
Bradford is what you might call a "runoff city," like Flint, Michigan is a runoff city from Detroit. That is to say that when Yorkshire filled up and got too expensive, the city's poorer people wandered close by and set up shop. As a result, Bradford never really received the love that its more famous sister city did. The rundown city center and rampant drug problem are a definite reminder of that.
10. Sandwell
Residents of Sandwell don't live there to get rich. The town in the West Midlands has high levels of unemployment, and the jobs at hand are so poorly paid that the average resident has zero disposable income. The good news for locals is that Sandwell has a pretty high mortality rate, so they don't have to suffer for very long.
11. Gwent Valleys
No matter which metric you choose to measure Gwent Valleys, it scores poorly. Crime? Check. Poor healthcare? Check. A-hole teenagers all around? Oh yeah. In a country that's filled with coastline and rolling hills, Gwent Valleys has none of that. It's just the worst.
12. High Wycombe
The town of High Wycombe is subject to all the terrible traits you'd expect. Petty crime and drug use are present; as is a low employment rate. High Wycombe does get some high marks, because the little money it does have it spends on the schools. Of course, that doesn't do the average tourist any good.
13. Southampton
Southampton is simply filled with half-destroyed buildings blotting the landscape. On the one hand, the town has a reason for that destruction: World War II Nazi bombings. That is a pretty solid excuse, but on the other hand, they've had the better part of eighty years to get the place back in order …
14. Morecambe
In the 1930s, luminaries like Coco Chanel used to hang out in Morecambe at its once-famous Midland Hotel. These days, Morecambe is more known for its dilapidation. The coastline outside the city is stunning, but if you're being completely honest, the coastline along an enormous stretch of England is stunning. So, pretty coasts aren't exactly a point of pride, and neither is Morecambe.