One of the most worthwhile reasons to be a human person is to sample the incredible variety of food that's been created by imaginative cooks the world over. Practically everywhere you could travel, there are at least one or two restaurants serving dishes unlike anywhere else in the world. Sure, we'd love to have the free time and budget to travel the globe in search of the world's best ethnic cuisine, but most of us have jobs. Food-oriented travelers on a budget aren't out of luck, though. According to National Geographic, those who want to make the most of their vacation time can hit one of the following six cities to find some of the world's most innovative, creative, and delicious food: Budapest, Yerevan, Santiago, Dakar, Wellington, and Detroit. Yes, that Detroit. Read on for hints on some of the best restaurants to eat at when you're in one of these six international cities.
Budapest, Hungary – EUROPE
1. The Seventh District — Budapest
If you're visiting Budapest and you're not entirely sure what your stomach is set for, head to the Seventh District. Colloquially known as the Jewish Quarter, Budapest's Seventh District is filled with cutting edge bars and clubs. Something here is sure to strike your fancy.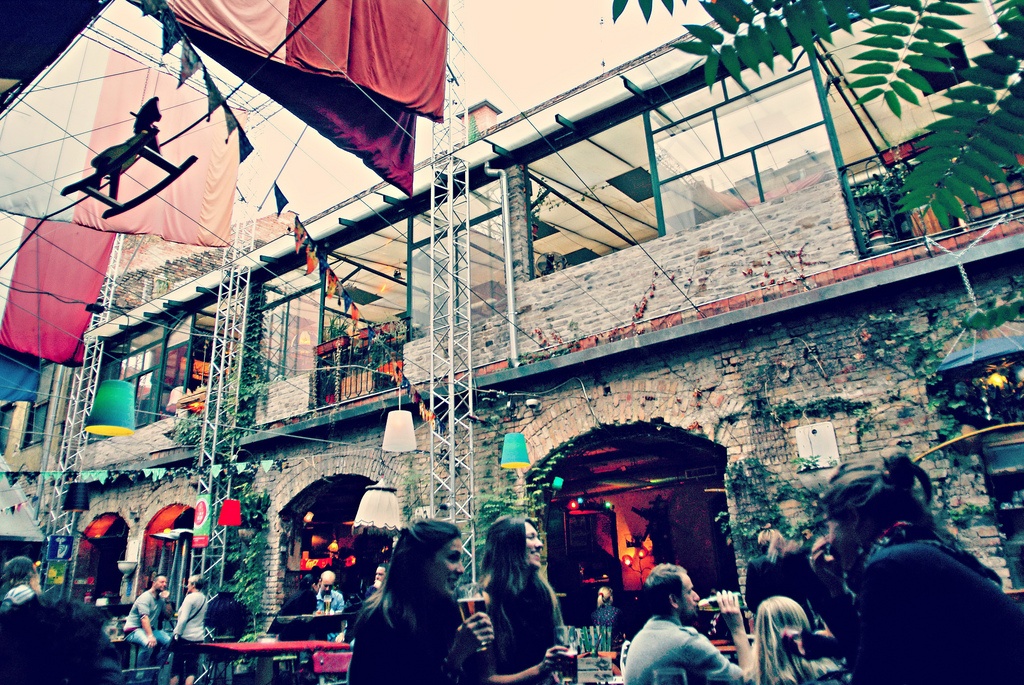 2. Alabárdos — Budapest
For something a little upscale in Budapest, head to the city's Castle District and Alabárdos, a highly acclaimed Hungarian restaurant that's been open for more than 50 years. For a taste of the local cuisine, Alabárdos is the place to go.
3. Great Market Hall — Budapest
If you're the kind of traveler who wants to make their own meal (or simply whip up a little local charcuterie), the market at Budapest's Great Market Hall in the Ninth District is sure to have everything you could possibly want. There an overwhelming amount of meats, cheese, produce, and spices to sample.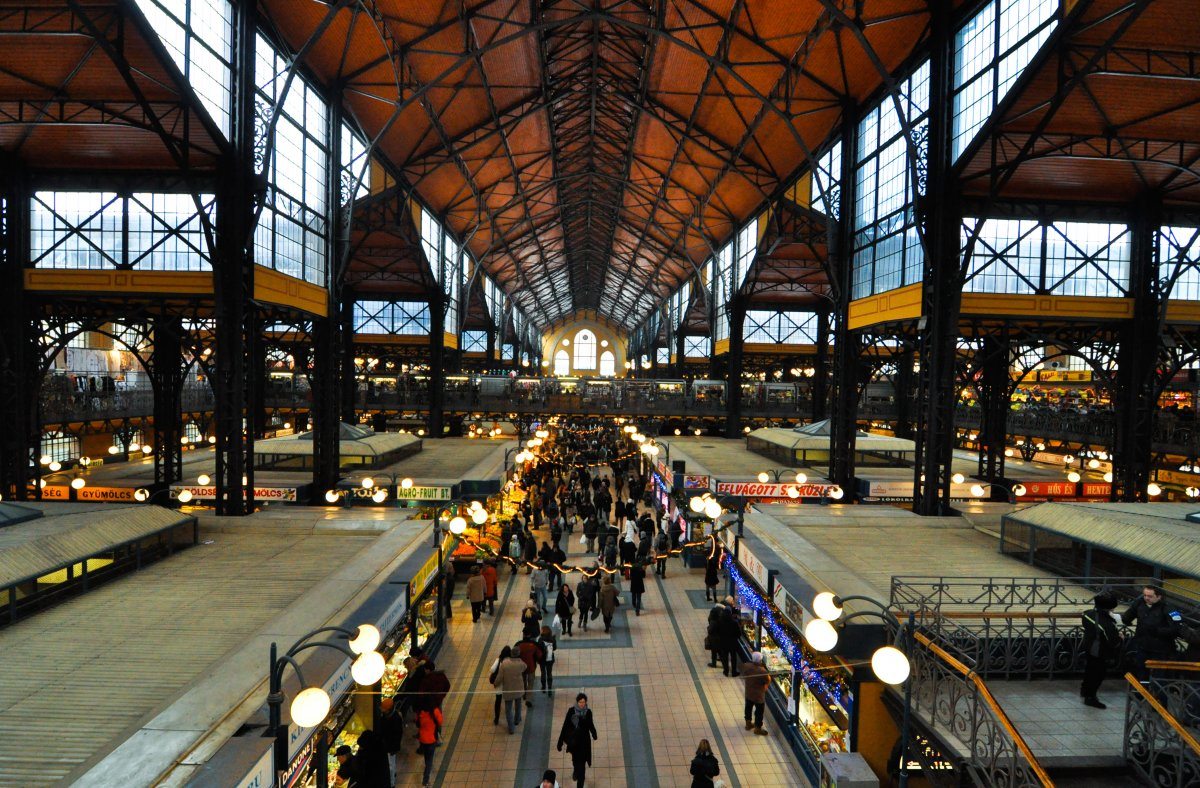 Yerevan, Armenia – ASIA
4. Charles Aznavour Square — Yerevan
Armenia may not have an established reputation for cuisine, but the capital city of Yerevan is working on it. Foodies should start their journey in Charles Aznavour Square and wander around from there. Keep an eye out for the city's breakfast carbs (waffles and French toast) and then sample the local dumplings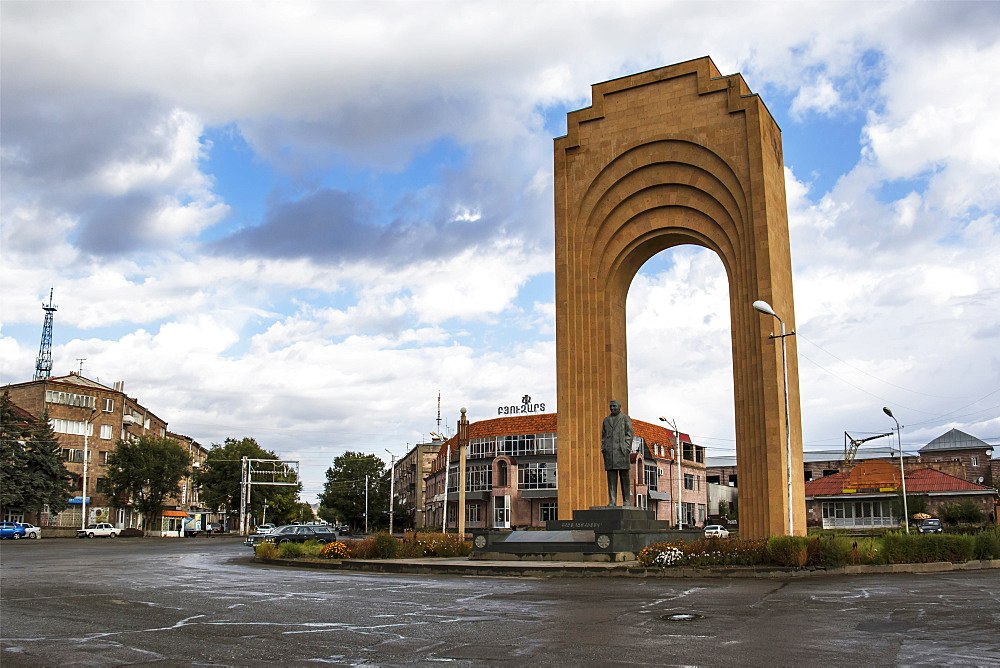 5. Urartu — Yerevan
A trip to Armenia simply isn't complete without sitting down for some traditional Armenian barbecue. Fortunately, some barbecue is pretty easy to find. In Yerevan, there's actually an entire street, Proshyan Street, that's known by the locals as "Barbecue Street." Among the wonderful restaurants on Proshyan Street, Urartu's traditional menu sticks out.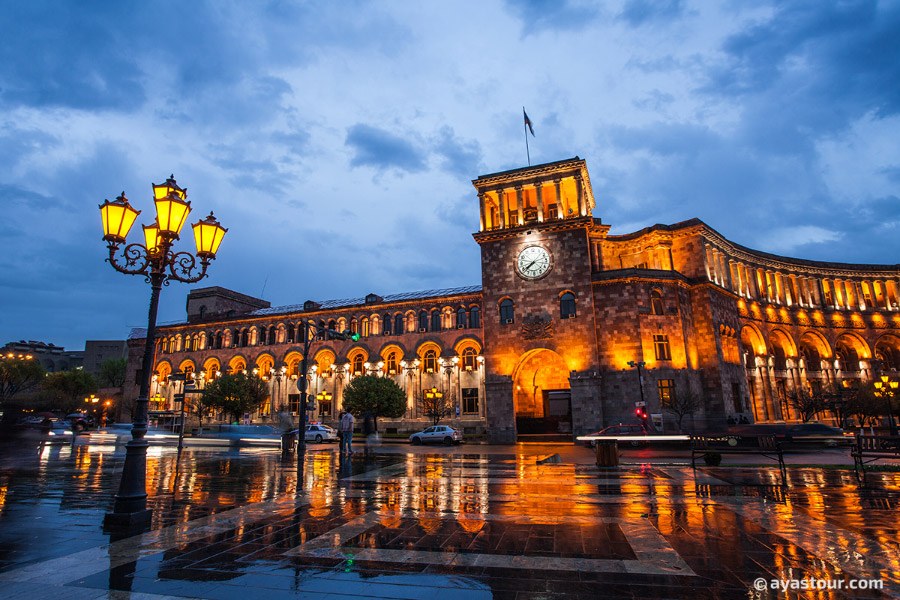 6. Cascade — Yerevan
Yerevan's Cascade is a massive staircase in the city that needs to be seen to be believed. Once you've gotten your monument fix, though, soak up some of Yerevan's cafe culture by hopping around the neighborhood and overdosing on some caffeine and sugar.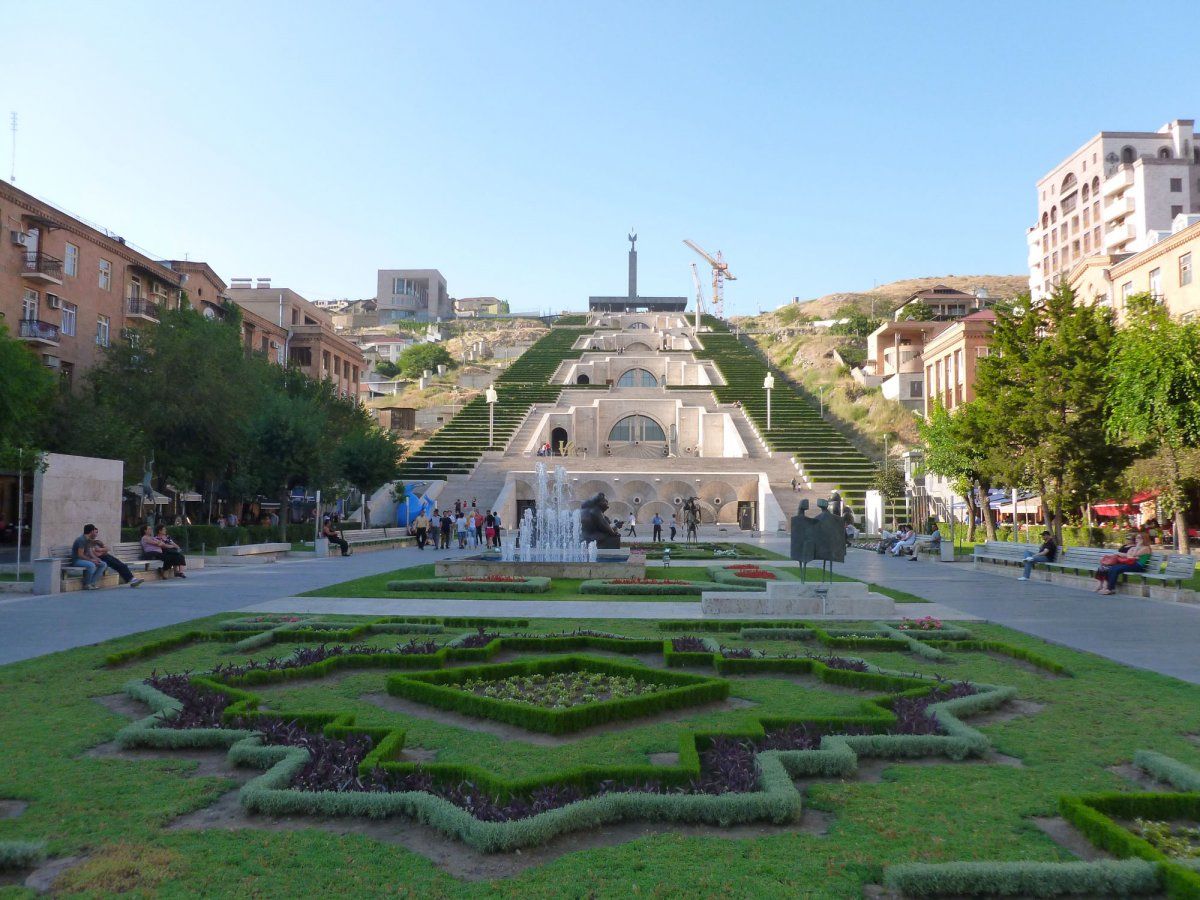 Dakar, Senegal – AFRICA
7. Medina — Dakar
You've probably never considered a trip to the African nation of Senegal just to check out the food; well, reconsider. In the Senegalese capital of Dakar, there is food aplenty. Start in Medina, an all-inclusive neighborhood of local shops, restaurants and bars. Pick and choose at will; you can't go wrong.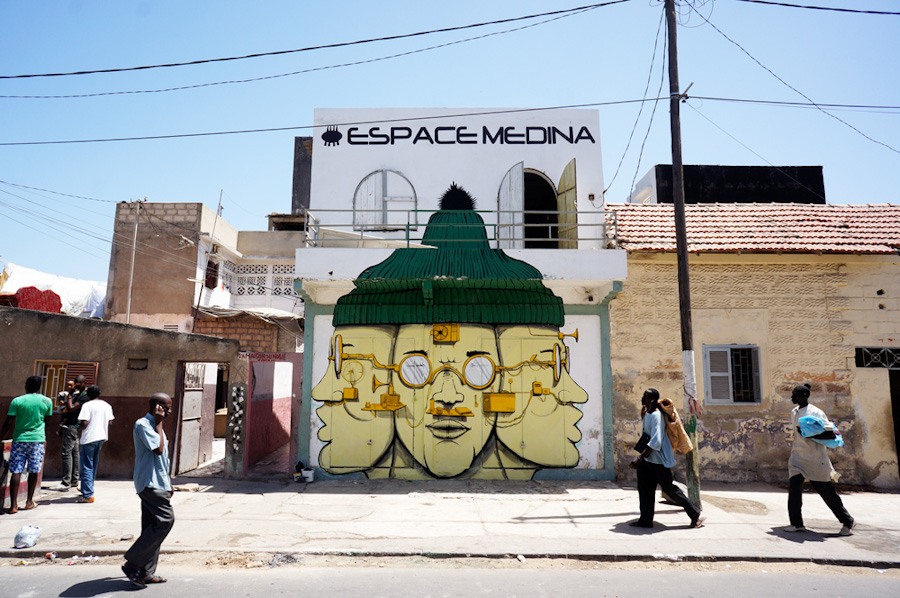 8. Île de Ngor — Dakar
Just off the northern coast of Senegal is the tiny island of Ngor. If you're looking for seafood dishes made from marine life that was caught just that morning (and probably less than a mile away), any of the restaurants on Île de Ngor will treat you right, no matter your budget.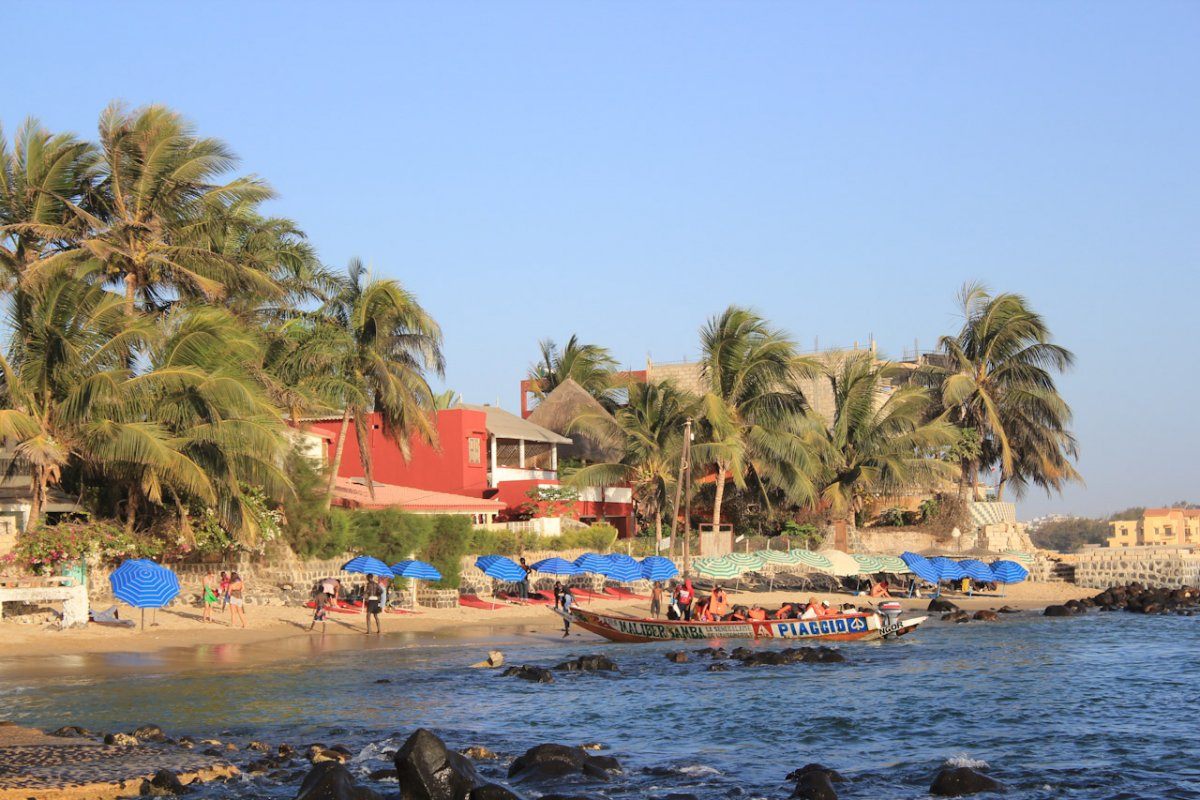 9. La Royaltine — Dakar
One thing any good traveler understands is that calories don't count when you're abroad. With that in mind, you'd be remiss for not hitting up one of Dakar's pastry shops. Located in the Plateau district, La Royaltine is a must visit destination.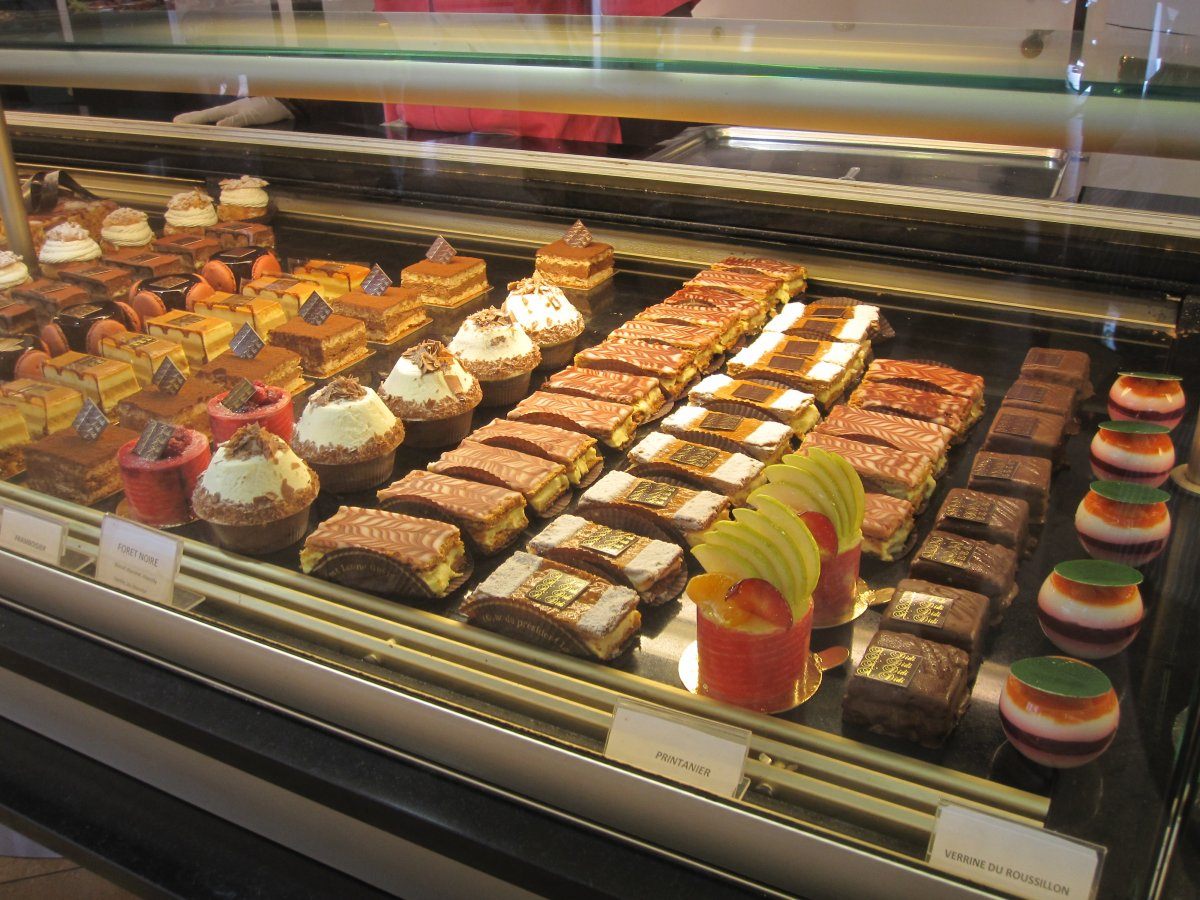 Santiago, Chile – SOUTH AMERICA
10. Barrio Lastarria — Santiago
Chile's capital city is a revelatory food destination thanks to its unique blend of Spanish cuisine and indigenous delights. That spirit is never more prevalent than in Barrio Lastarria, a neighborhood with enough restaurants and bars to keep you satisfied twenty four hours a day for the entirety of your trip.
11. Mercado Central — Santiago
One of the world's most impressive food markets, Mercado Central is not only gorgeous to behold, its bustling atmosphere and wide array of options are worth checking out even you're not planning on dining. If you are planning on picking up, though, make sure you grab some of the Mercado's seafood options.
12. Peumayén — Santiago
For something really unique, head to Peumayén in Bellavista, a restaurant that specializes in food created by Chile's pre-Hispanic natives. The menu is always in flux, but the specific dishes on offer in this wonderful restaurant are universally delicious.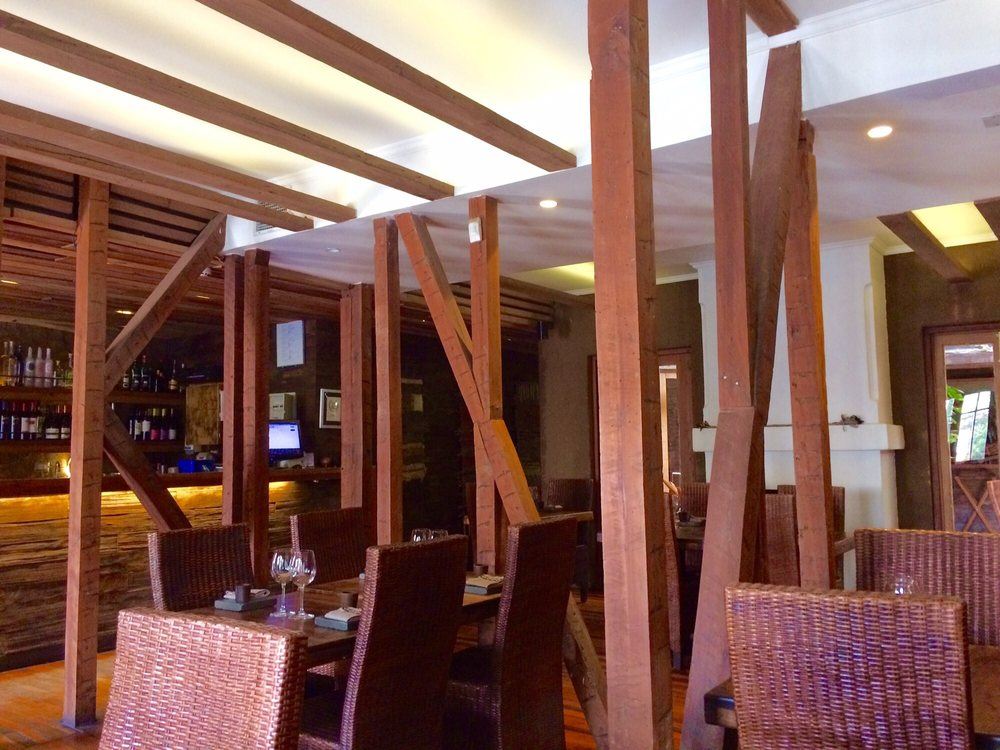 Wellington, New Zealand – AUSTRALIA & OCEANIA
13. Cuba Street — Wellington
Don't head to New Zealand's biggest city — Auckland — for great food. Instead, head to the country's capital of Wellington and Cuba Street. Known for its widely entertaining atmosphere and unbeatable assortment of traditional and contemporary fare, Cuba Street is the kind of place you can visit and never leave the entire time you're in New Zealand.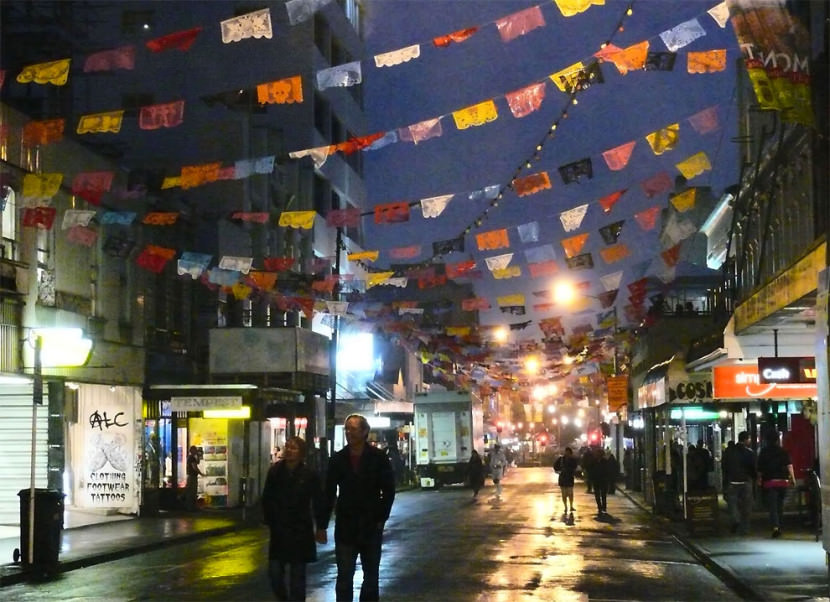 14. Harbourside Market — Wellington
While you're in Wellington, why not enjoy the city's robust beach experience with a little picnic. Start out at the Harbourside Market on the waterfront, where the stalls feature an incredible assortment of seafood, veggies, and several ready-to-eat dishes.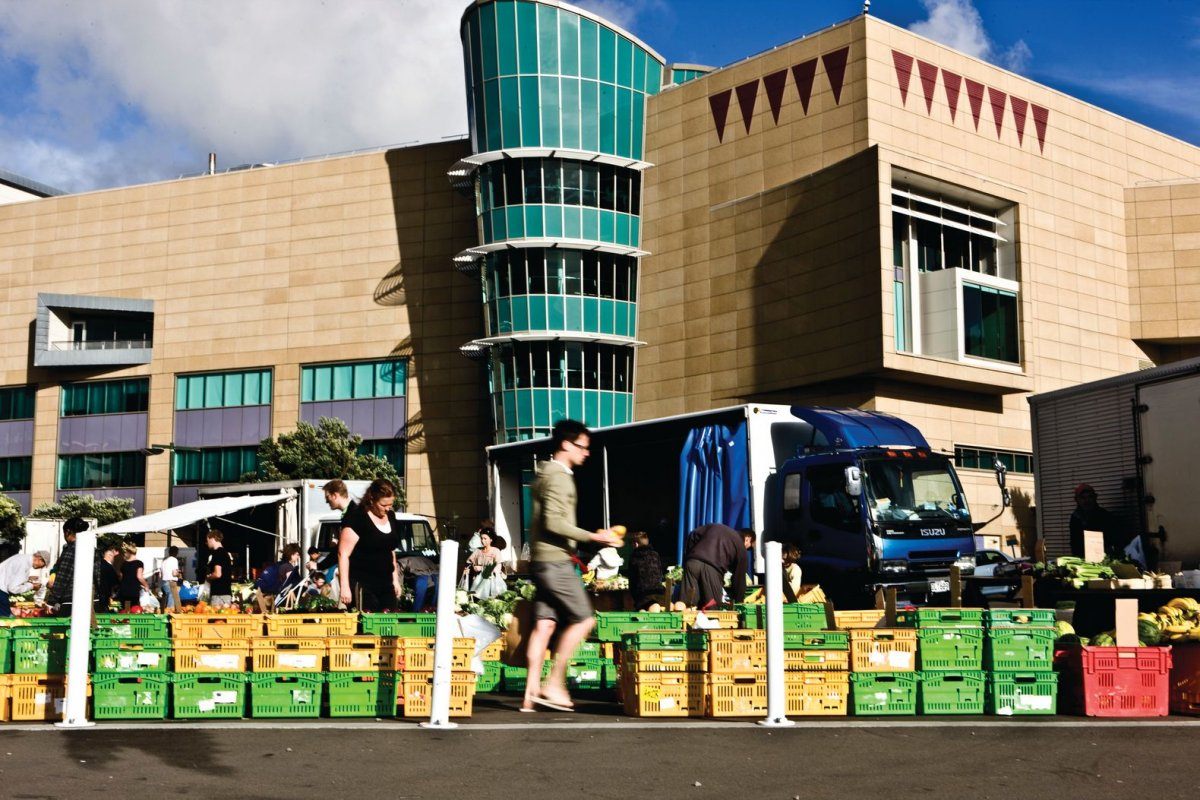 Detroit, Michigan – NORTH AMERICA
15. Corktown — Detroit
Can't get abroad for some good eats? Head to Detroit's Corktown, the city's oldest neighborhood. Corktown has a huge variety of cuisine from dives to five-star restaurants. Brooklyn Street Local, Dime Store, and Onassis Coney Island are just some of the world class restaurants in Corktown.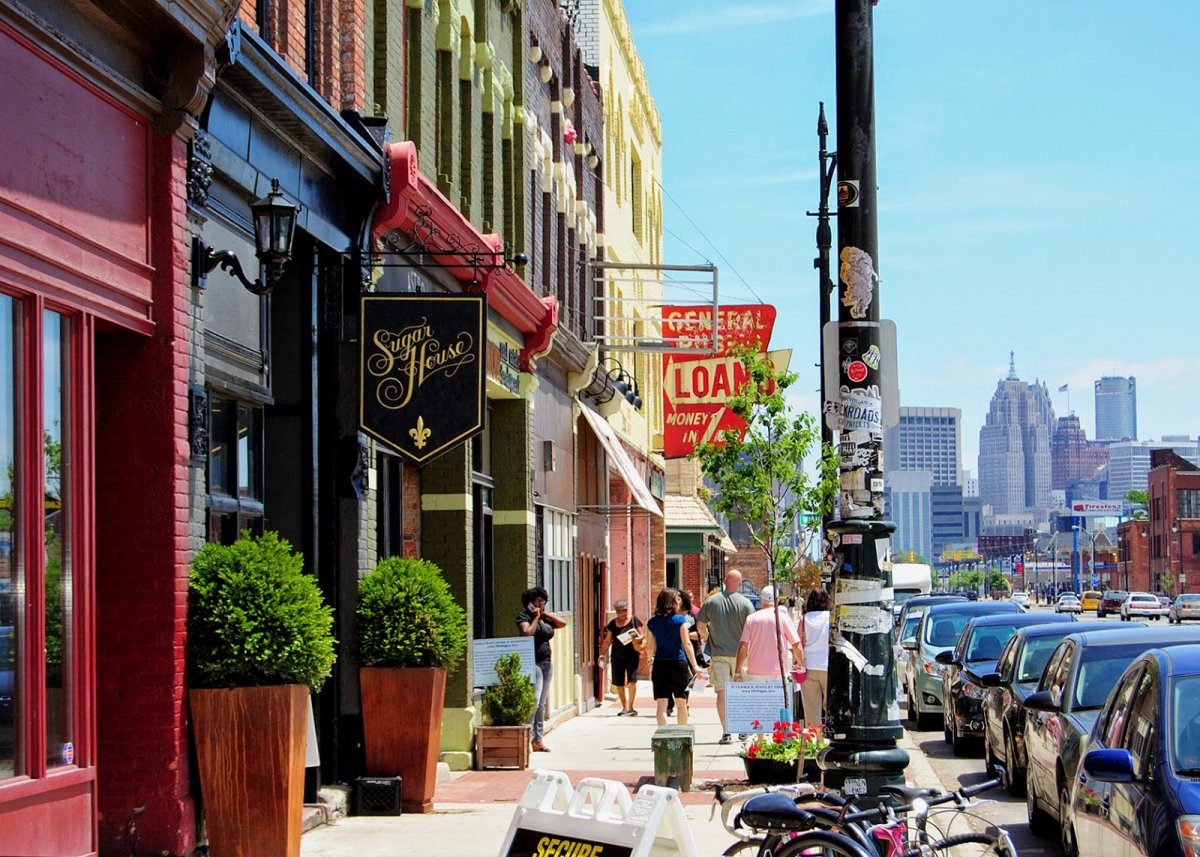 16. Ethnic Eateries — Detroit
Thanks to the incredible number of immigrants who have flocked to Detroit over the last century, the city is home to several wonderful ethnic restaurants. Like Greek food? Head to Greektown. Hamtramck, a neighborhood a little north of the city, is awesome for Polish food. Meanwhile, the suburb of Dearborn is filled with Arab restaurants.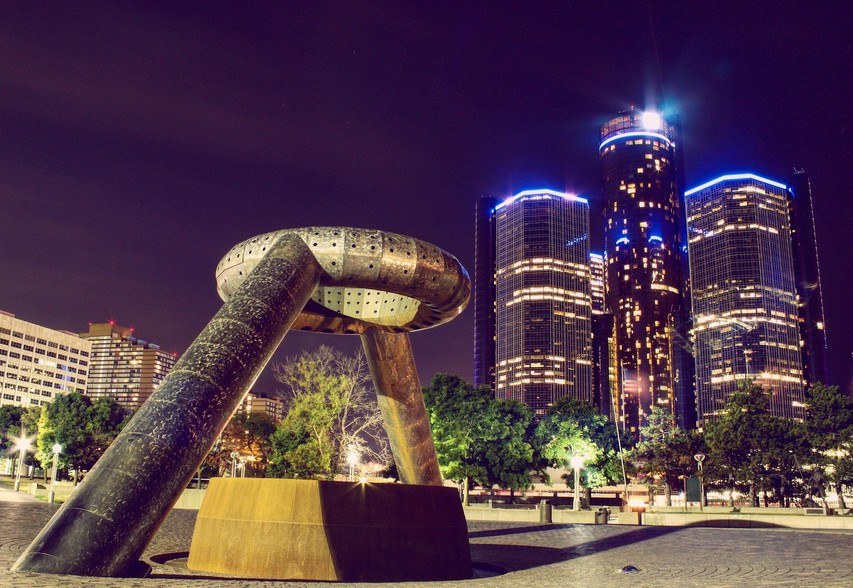 17. Midtown — Detroit
For a night on the town in Detroit, Midtown is the place to begin and end your evening. You can grab drinks at one of the area's multiple bars, tapas at La Feria, or a more traditional meal at the Grey Ghost or Selden Standard. And that's just the tip of the iceberg.