The travel industry is more robust and competitive than ever before. With new deals springing up almost daily, there's never been a better time to take a business or pleasure trip. Of course, before you plop your money down on the (digital) counter, you should know that not every deal you run across is actually a deal. In order to make prices seem more reasonable, travel businesses will happily highlight the base rate, while burying all the little fees and extras in the small print. This practice of "unbundling" has gotten out of hand, and these sneaky additional costs can really add up if you're not careful. Not to worry, though; we've done the research to help you avoid paying through the nose, or at least be aware of these hidden fees so you're not blindsided when faced with the final tally.
1. Everyone Loves the Window Seat
While there are still airlines out there with a first come, first serve basis, there are a lot of airlines that will actually charge passengers more if they choose to sit next to the window or aisle. Airlines know that nobody wants the middle seat, so they figure they can charge customers for the privilege of selecting a better seat. The price bump can be as much as $30 one way, so make sure that you're paying attention to the difference in costs when booking your flight and selecting your seat.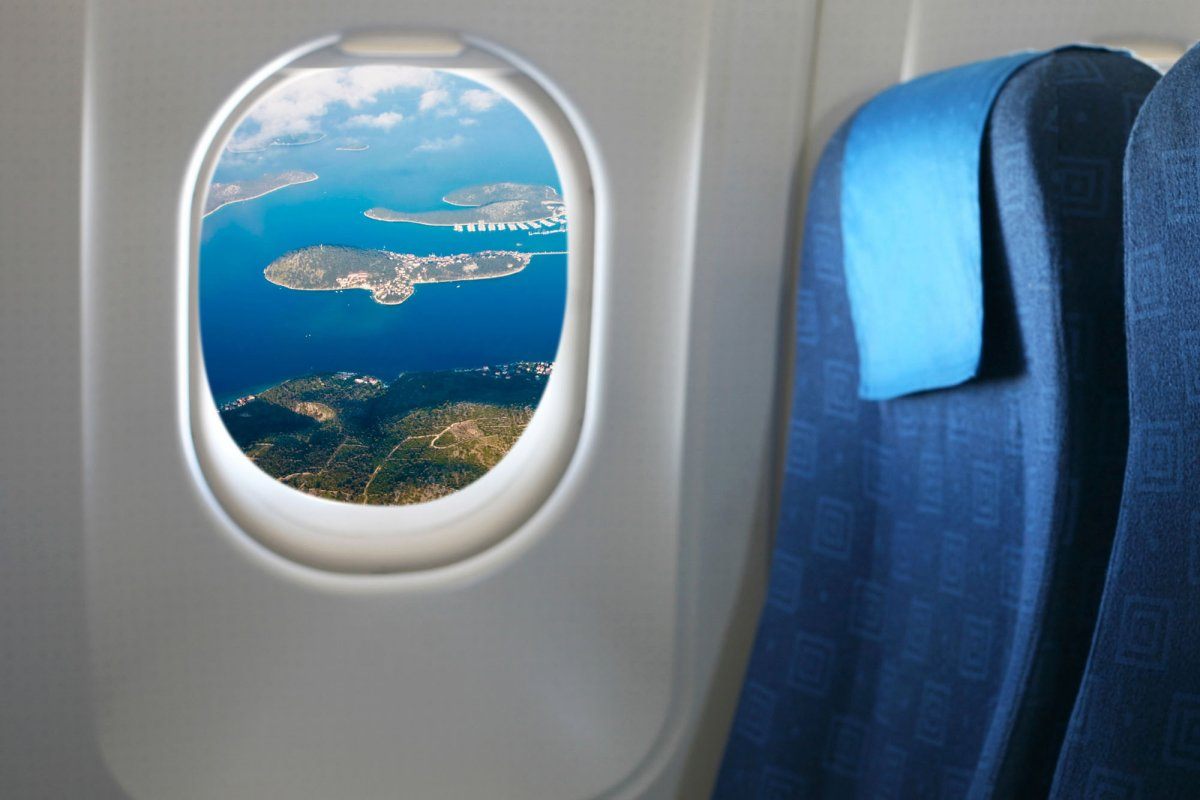 2. Pack Light
Did you know that airlines generated $3.5 billion in checked baggage fees in 2015? In the old days, planes used to include this in their ticket price and let you bring lots of luggage when you flew. Unfortunately, as most travelers know, these days there's a hard limit on how many bags you can check when you're flying. No matter how long you'll be gone, you typically only get one, if you're lucky. After that, there can be a steep additional charge for every suitcase. What's more, if your first suitcase is heavy, you might get charged for that extra weight, too. Actually, more and more airlines are charging even for one checked bag, and some even charge for carry-ons. It's hard to keep up with the ever-changing rules, so consumers have to watch out for this and almost expect some sort of extra luggage charge on top of their ticket price. It's best to pack light these days and bring only the bare essentials.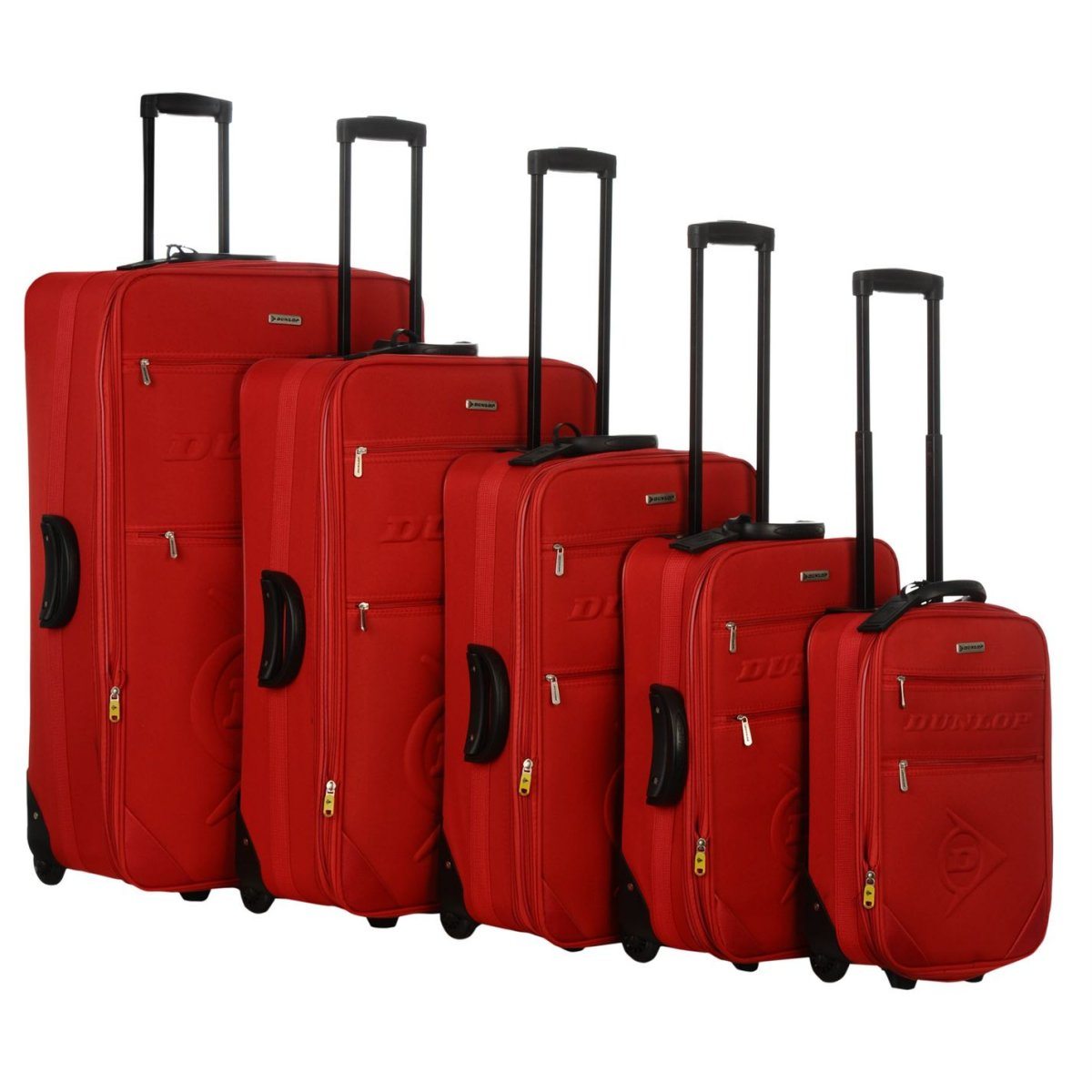 3. Taxes and Surcharges
It can be a real pain, but you should make sure that whenever you book any sort of travel arrangements online, read every page that's put in front of you. Businesses across the hospitality and travel industry simply love to drop extra taxes and surcharges on top of a great deal right before you accept the charges. By that point it's tempting to keep clicking and imagining your tan lines, but be cautious and read that small print. There are no doubt some surprises hidden in there.
4. Reserve Online
Most travel businesses — especially airlines — would really prefer that you hop online and book your trips there. Not only is the process less prone to error, but it saves them from having to hire people to pick up the phone. Business' preference for the Internet has begun to be reflected in an extra charge should you book your trip over the phone with a real, live human being.
5. Know Your Dates and Stick To Them
This may be kind of a "duh" tip, but when you book your trip, do your level best to get out the door on those dates. Lots of airlines and hotels can really stick it to you should you decide to switch your dates around. What's more, if you decide to stick around a little longer, the at-home arrangements you've made (like airport parking) may also get substantially more expensive.
6. Bring Your Own Comforts on a Plane
Gone are the days when you could request a small pillow and blanket to keep you cozy on a flight. Lots of airlines actually charge for these comforts these days. We can't prove it, but it sometimes seems like they crank up the A/C to increase sales, too. Bring your own pillow, warm clothing layers and/or travel blanket to get you through the hours. While you're at it, pack some earphones for the inflight entertainment system, as these are seldom complementary nowadays.
7. B.Y.O.S.
You never know when you're going to get a case of the munchies, but when sitting idle on a plane or train it's bound to strike at some point in the journey. They know you're trapped with limited options, so they can charge an arm and a leg for a bag of chips or a stale granola bar. So, just bring along a few snacks of choice when you're headed for a trip to save you this annoying gouge.
8. Call Your Credit Card Company Before You Travel Overseas
Many credit card companies slap on sneaky charges when you leave the country, which can get pretty pricey (3 to 5 percent per transaction) if you're caught unaware. So it's always a good idea to call your credit card company before you head out of the country to wrap your head around these extra charges. Consumers need to make sure they won't encounter any surprise expenses waiting to pounce when they pull out their plastic at an overseas ATM, hotel or riverside cafe. If you travel overseas a lot, keep a card with no foreign transaction fees in your wallet to bypass these charges.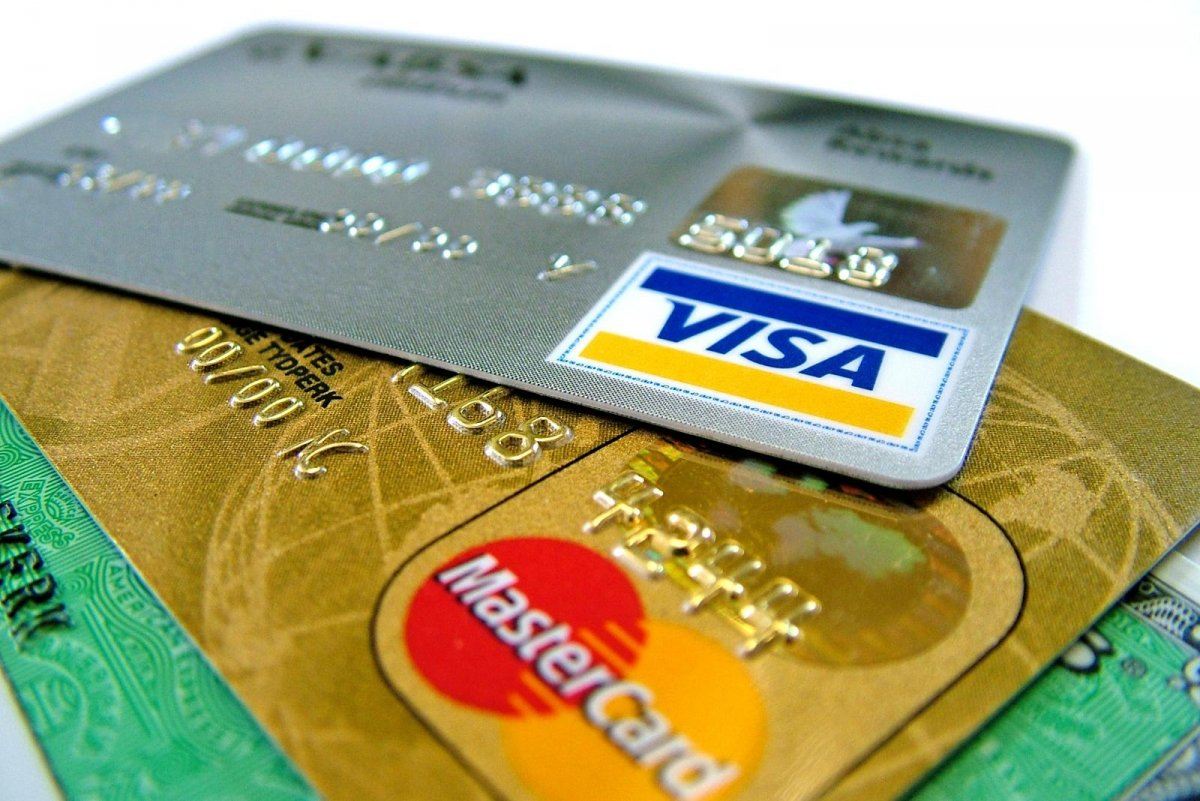 9. Exchanging That Money
When you're staying at a hotel in a foreign country, it's always important to be aware of exchange rates (and double check your math). Not only can exchange rates fluctuate on a daily basis, the mere act of switching a dollar into another form of currency always carries a surcharge. First and foremost, never exchange currency at your hotel. They tend to have the worst rates because they know their convenience will still get them customers. Look around, do a little research, and keep an eye on those fees, because they'll add up faster than you know.
10. Bringing Along the Pooch
So you're heading out of town and you just can't bear to be away from the family pet (believe me, I get it). Beware, though, bringing along your furry pal is going to cost you. Depending on your mode of travel, it could cost you as much as $200 to get your pet a ticket. What's more, most airlines only have a limited amount of space available for dogs and cats, so you have to call ahead to book their passage … and while you're calling the airline will tack on an extra fee for booking your trip on the phone.
11. Airport Departure Taxes
Throughout the world, there are airports that will exercise their option to tax outgoing passengers. Yes, you have to pay them to let you leave their country. These fees can range anywhere from $10 to $200, so it's always wise to do some research ahead of time before you get hit with a surprise bill upon departure. Save some local currency for this departure tax as they often require a cash payment. It's no fun running around looking for an ATM or airport money exchange when you're late for a flight.
12. Speaking of Airports
Any modern day traveler can tell you that in an airport, you should absolutely plan to wait. That in mind, it's probably a good idea to make sure you bring everything you need to stave off boredom when you walk out the door of your home. Stuff is expensive in the airport. Extortion is the secondary industry of every airport vendor, so bear that in mind when you're heading out.
13. There Are No Free Flights
Watch out for hidden fees when booking a "free flight" using frequent flyer points. There's always some cash outlay involved, such as fuel charges, airport fees or taxes. Some programs actually charge you just for using your miles. If you're making a last minute booking using miles/points, there are sometimes fees for that.
14. Be Aware of Resort Fees
When you get your final hotel bill, don't be surprised to find a "resort fee" tacked on. There's usually no clear explanation as to what these fees are for, and often they can't be prepaid so it's an unavoidable going away present when you check out. It can add as much as 30 percent onto your hotel bill for services and amenities you don't even use. Even dinky motels without pools and restaurants often try to sneak on a resort fee, even though there's nothing resort-like about their property. Don't be afraid to ask your hotel about this in advance so you're prepared for the additional expense.
15. Treats Outside the Minibar
Most of us know to stay out of the minibar to avoid over-priced snacks and beverages. But today some sneaky hotels are leaving bottles of water and small treats on the table that seem like they're complimentary until you get the bill. When in doubt, ask the front desk before opening these products.
16. Hold the Phone
Tempted to make a quick phone call from your hotel room to book a dinner reservation? Even local calls can cost you an arm and a leg in some countries. Always read the fine print or ask the front desk before phoning an outside line from your room.
17. Hotel Parking Fees
Watch out for hidden parking fees at hotels these days. It's a new money maker for them. Even Las Vegas, which used to offer plenty of free parking to entice you to the strip, are starting to charge. As of June 2016, MGM Resorts, which includes the MGM Grand, Bellagio, Luxor, Mandalay Bay, Mirage, Excalibur, Aria and New York New York will begin to charge guests and visitors alike for parking privileges. Rates vary but expect around $10 a day. And have some small bills on hand because some hotels surprise you with hard-to-avoid valet parking, and a tip is customary.
18. Do You Really Need that Rental Car Insurance?
Rental car companies often try to upsell you their additional insurance package, but chances are it's unnecessary as you may already be covered. Double check with your credit card company as they often provide collision coverage if you pay with that card. Check with your auto insurance provider too, as your policy may include rental car claims as well as your personal car.
19. Don't Lose That Key
If you happen to lose your rental car keys, you'll be out of pocket as much as $300 for a replacement.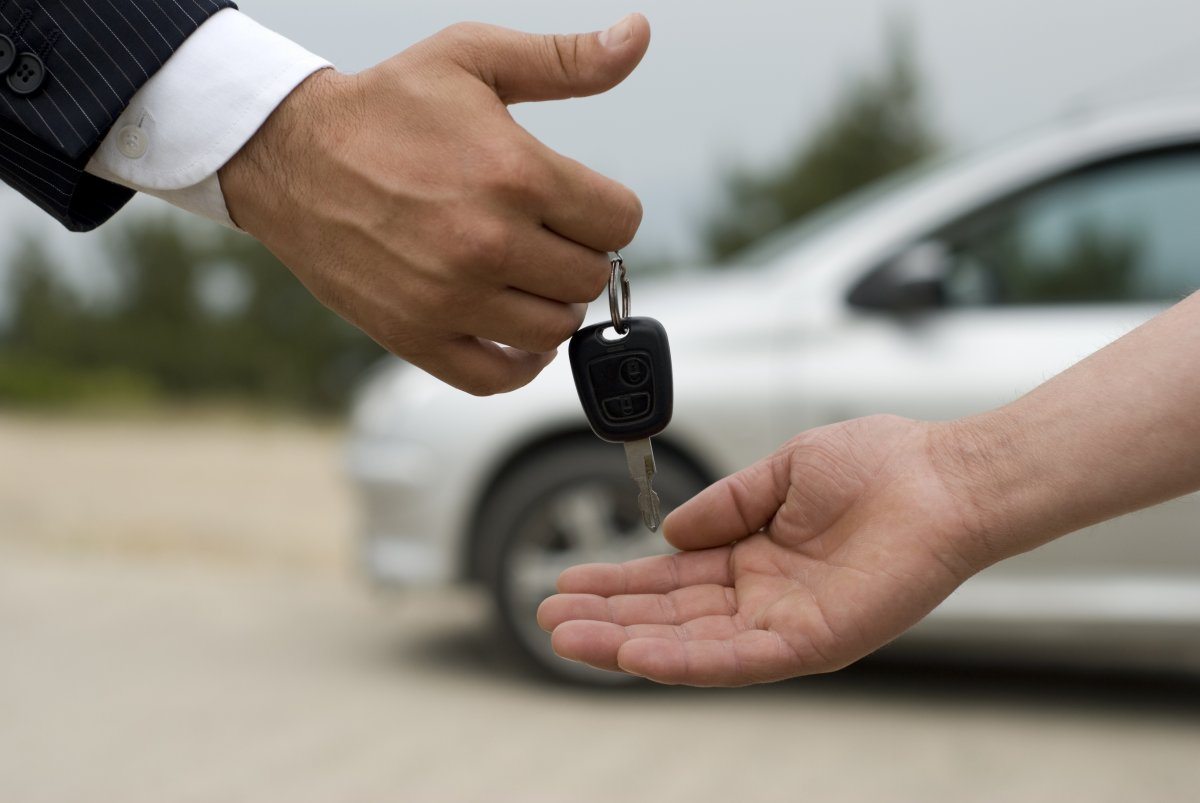 20. Car Rental Companies May Charge Frequent Flier Fees
Car rental companies often tack on a small fee when you request frequent flier points for your auto rental. Read the fine print or ask for clarification, as fees vary by company and program.
21. Early Return Fees
You'd think that rental car companies might be grateful that you drop off the car a day or two early, but instead they ding you for that. Some will give you a prorated refund for an early return, but others charge you $10 or more for that. If your early return means you no longer qualify for the weekly rate deal, you could be in for some surprising charges.
22. Fill 'er Up
Rental car companies are upfront about telling you to return your rental vehicle with a full tank of gas or they'll charge you for the top-up. Ask what their rate is before opting for this convenience – it's often quite expensive.
23. A Tip About Tips
Many restaurants in touristy spots include a gratuity on the bill, especially if you're in a large group. They don't necessarily point this out, perhaps hoping you'll miss that small print and add an extra tip on top. Make sure you scrutinize your bill before you add on a gratuity. Tipping isn't customary in every country, so do your homework before traveling to make sure you're not leaving money on the table when it's not expected.
24. Mandatory Cruise Gratuities
Cruise crew work hard and deserve tips from passengers to top up their paltry salaries. Be aware that most cruiselines tack on a staff gratuity to your bill at the end of the voyage, usually around $12, $16 or even $30 per passenger per day depending on the ship. It's mandatory but usually not pre-paid upfront in the ticket price, so some cruisers are surprised to find they owe an extra hundred or two at the end of a week long cruise (along with other extras they lost track of while having fun). That being said, if you have a particularly attentive cabin steward or favorite waiter, it's always nice to hand them a little extra cash as a show of appreciation, as rumor has it not all the mandatory gratuities get distributed fairly. Note, also, that some cruise lines add a 15 percent tip to all beverages, even those included with your meal or that you fetch from the bar yourself.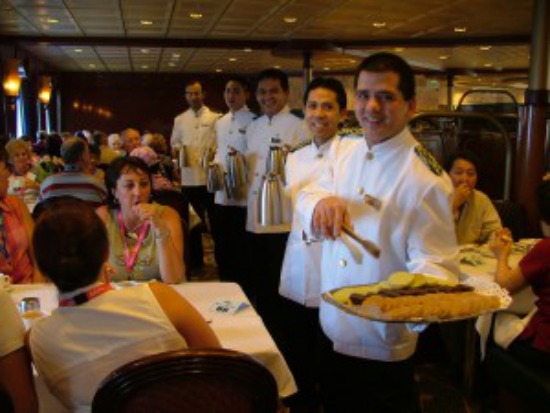 25. Port Fees
Cruises always seem like a heck of a deal until you start to add in all the little extras. We're not talking just drinks, excursions and the like that you consciously choose to add on (although those can really add up too if you don't watch it). Always ask about extra mandatory charges like taxes and port fees that may be tacked on to your final bill. These fees vary based on the destination and are government-imposed, so the cruise line passes them on to the passengers. You have to read the fine print on your cruise contract so you're not surprised by this.
26. Carry an Empty Water Bottle Through Security
This one's not a hidden fee, per se, but it is a good tip to save you money. If you enjoy staying hydrated, you've probably run up against a grumpy TSA agent who's made you toss a bottle of water in the trash on your way to a plane. And who wants to pay $10 for a bottle of tepid convenience store water? So, just bring an empty bottle and fill it from the water fountain on the opposite side of security.
27. Watch Those Roaming Fees
This one isn't necessarily travel-company-related either, but it can still be a real pain. When you're traveling — especially when you're traveling abroad — you'll face extra charges on your phone. This is actually avoidable if you're in a foreign country (assuming you have an unlocked phone). Simply pop by a cell phone store and spend a few bucks on a local SIM card for your phone. Otherwise you might come home to a huge phone bill – those roaming fees can really add up.