Preparing for a vacation can sometimes be tedious and tiresome, especially if you want your trip to go off without a hitch. But in rare cases, no amount of planning can thwart an unforeseen disaster. Resort destinations have been hit by some of the most brutal storms, terrorist attacks, and accidental deaths due to equipment malfunctions. Here are 26 holiday resort disasters that changed the tourism industry as a whole, as well as information as to how you can help out by donating to charitable organizations who've made it their mission to help the survivors of some of these harrowing events.
1. Hurricane Maria – Puerto Rico
On September 20, 2017, Hurricane Maria, a powerful Category 4 storm plowed into the popular tourist destination of Puerto Rico, devastating the island and its 3.4 million residents. Maria was the worst storm to hit Puerto Rico in over 80 years, and she arrived only two weeks after Hurricane Irma passed and left 1 million people without power. While the official death toll was 64 people, recent analysis shows that the storm in fact may have resulted in more than 1,000 fatalities. Thousands of families were left without homes and some communities and resort towns were destroyed entirely. For months following, most families and businesses remained without power, cell phone service was limited, and clean water, food, medicine and fuel were all in very short supply. Relief efforts are still ongoing and those who can donate are encouraged to do so through Mercy Corps.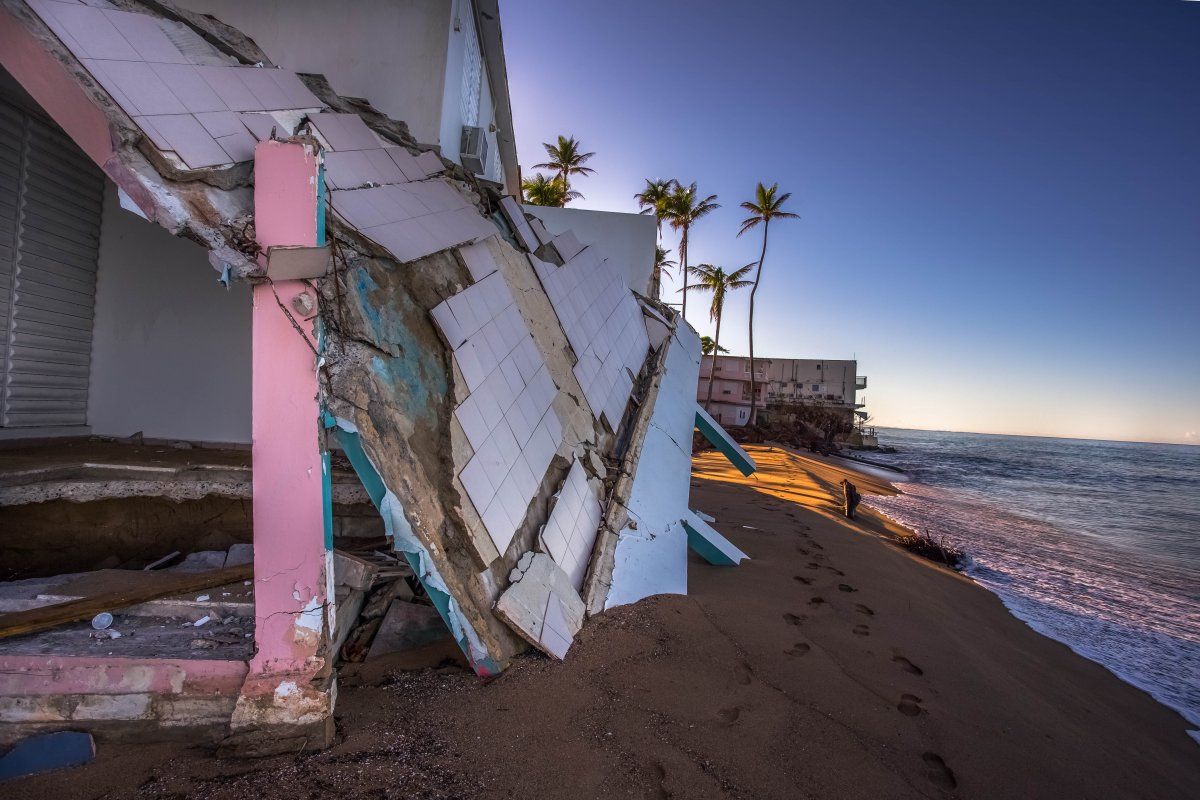 2. The Ski Slope Collapse of Palandöken – Turkey
In July 2014, three towers at the Palandöken resort in the city of Erzurum, Turkey gave way after heavy rain weakened their walls. The area typically sees about 200 skiers per day. But thankfully, no one was hurt in this incident, due in part to the quick-thinking resort staff who alerted officials when they noticed cracks in the towers a few weeks prior. Crisis was averted at this winter resort, but other ski communities haven't been as lucky.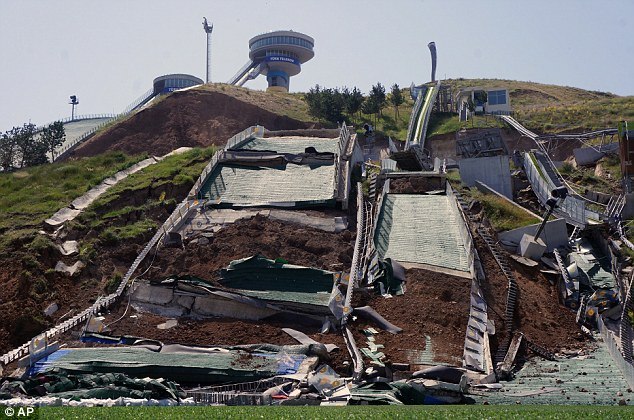 3. 2004 Indian Ocean Tsunami – Indonesia
On December 26, 2004, a 9.1-magnitude earthquake struck off the coast of Sumatra, Indonesia, triggering a tsunami that caused catastrophic destruction to Thailand, Indonesia, India, and Sri Lanka. More than 226,000 people were killed in these countries, many of which were vacationing in the countries' tropical resorts. The entire world banded together to provide aid to help the survivors of the natural disaster and to help with the rebuilding process. More than $14 billion was raised from organizations, such as UNICEF, who went to work immediately with their humanitarian efforts.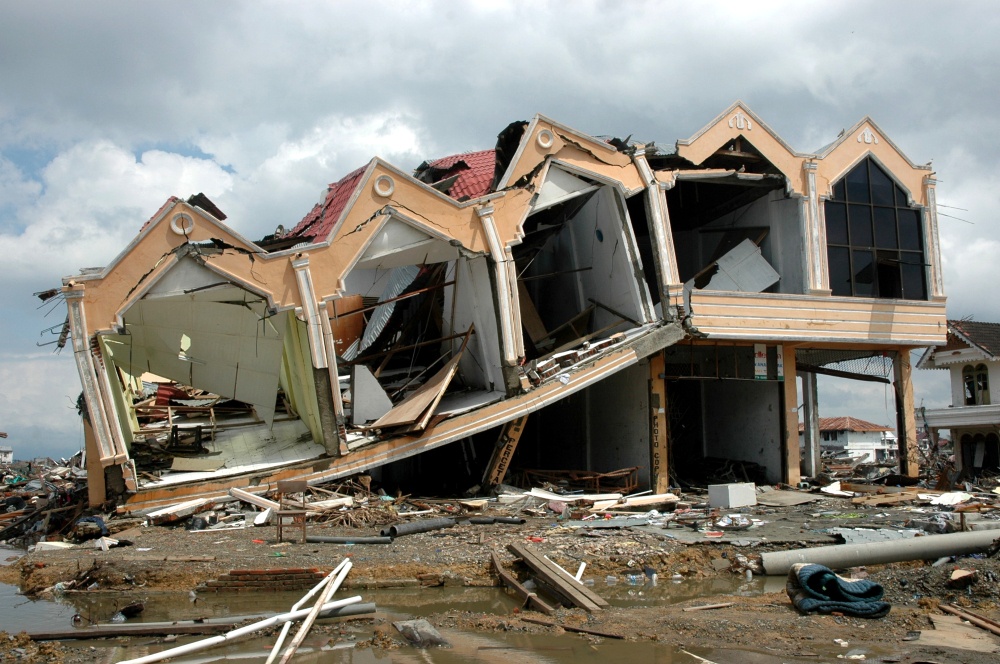 4. Schlitterbahn Ride Gone Wrong – USA
A fun day at the waterpark turned to disaster in Kansas City, Kansas when a 10-year-old boy lost his life at Schlitterbahn. Caleb Schwab was riding the Verruckt – a 17-story-tall slide which the Guinness Book of World Records crowned the tallest waterslide back in 2014. Netting and hooping above the slide was in place for riders' safety, but it was those same nets that unfortunately ended Schwab's life.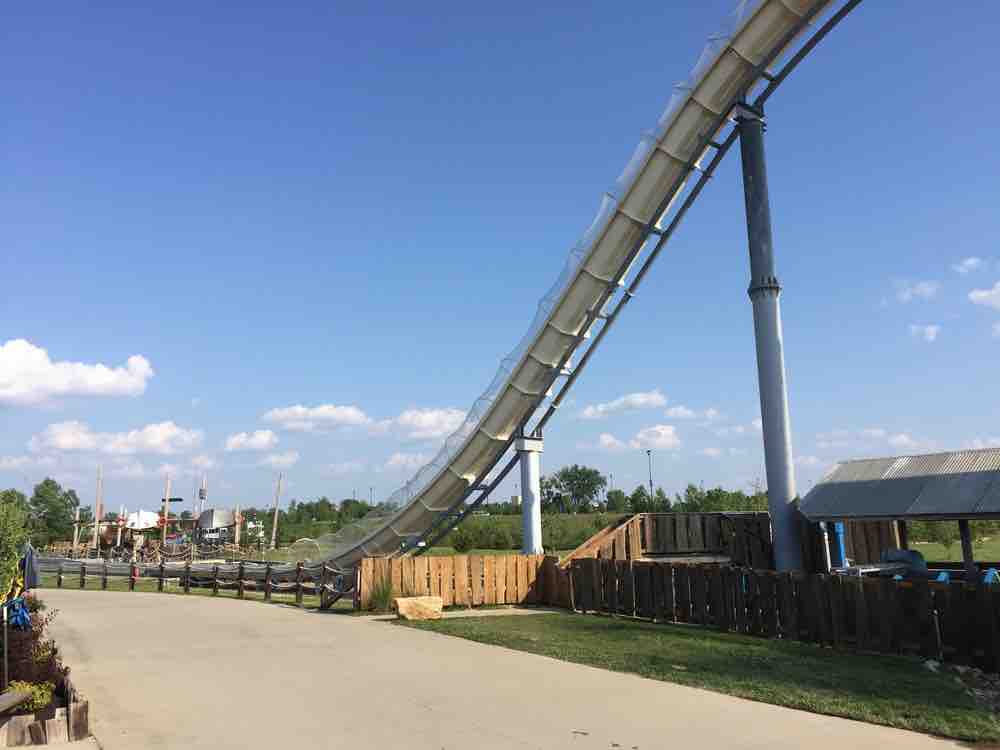 5. Devastating Avalanche at a Ski Resort – Austria
Near the Jochgrubenkopf peak in the region of Tyrol, Austria eight tourists were out enjoying in the snow when an avalanche was triggered. Four tourists were able to free themselves, according to emergency personnel, but four others were sadly trapped underneath 39-feet of snow and were pronounced dead despite the heroic efforts and bravery of the emergency personnel.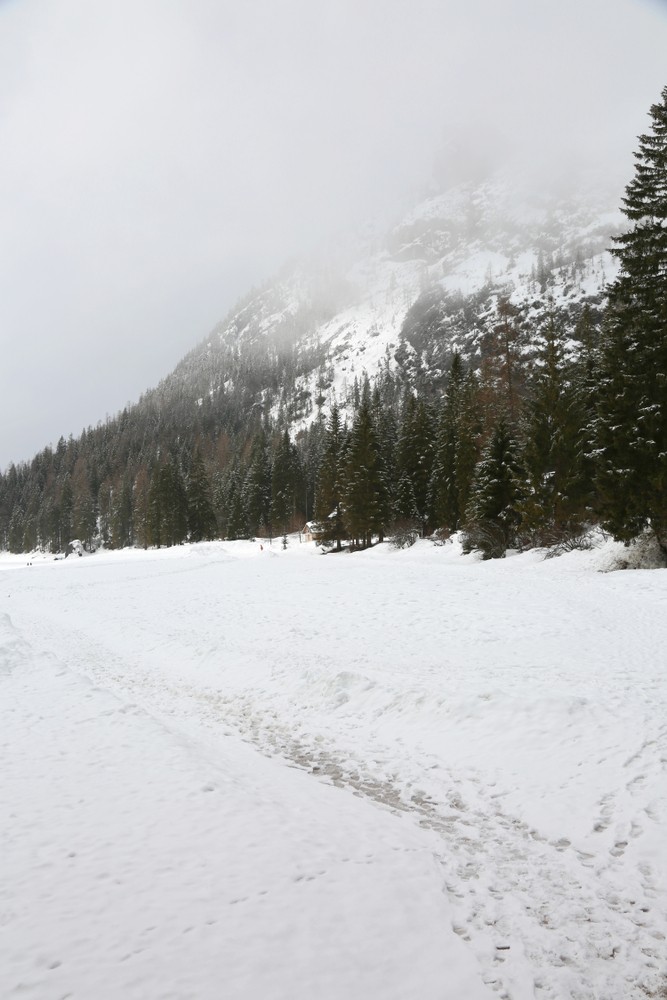 6. Hotel Rigopiano Avalance – Italy
Heavy snowfall and seismic activity in January 2017 were cited as the reasons behind an avalanche that engulfed the luxury resort, Hotel Rigopiano, in the Abruzzo region of Italy. 120,000 tons of snow barreled toward the hotel at a speed of 60 miles per hour, causing the structure to collapse and trapping victims underneath. Thirty-nine people died in the four-story hotel on that day. Italy has since commemorated the lives and the rescue agents who worked tirelessly to free the survivors from the rubble and snow.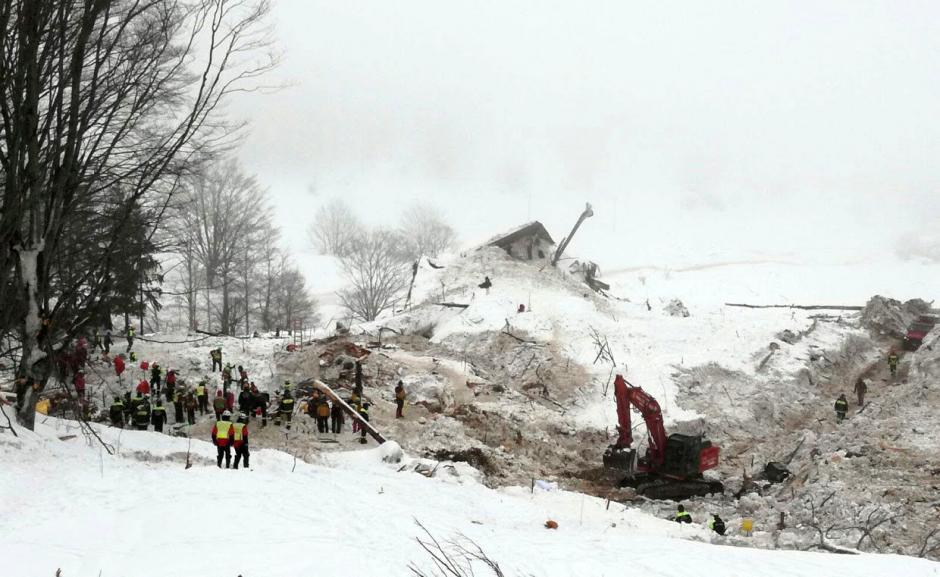 7. Indore Hotel Collapses – India
After a car crashed into a four-story hotel in the Indian city of Indore in March 2018, the entire structure collapsed with countless people inside. Aid was administered immediately as officials tried desperately to locate survivors within the debris of the old, dilapidated building. The sad news was eventually reported that ten occupants of the hotel were killed and two were severely injured in this holiday resort disaster.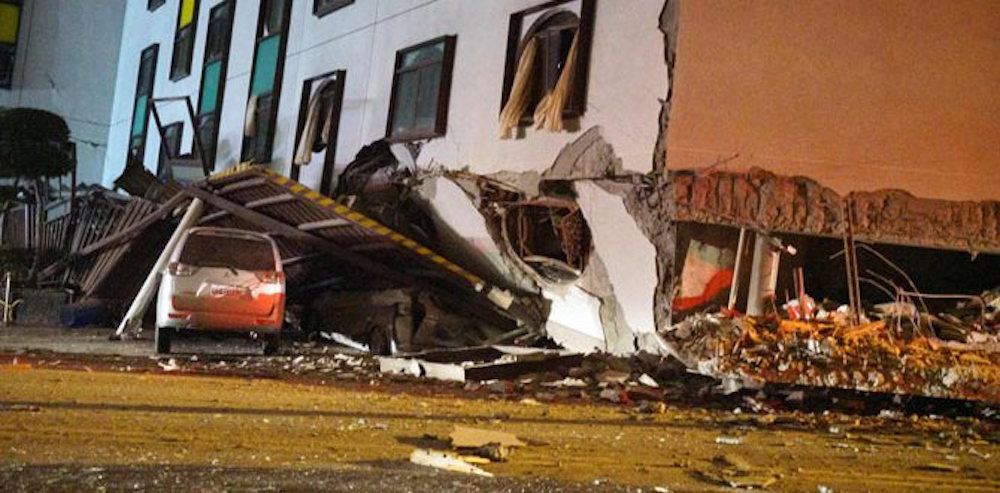 8. Gyeongju Roof Collapse – South Korea
The South Korean city of Gyeongju attracts droves of tourists, thanks to its lush landscape and historical buildings. But in February 2014, the city was at the center of a terrifying disaster. College students convened in a packed auditorium on a snowy day to attend a concert. Before things could get underway, the roof collapsed from the weight of the heavy snowfall, trapping many of the students inside. More than 1,400 rescuers searched day and night to locate survivors, but in the end, 10 young lives were lost and more than 100 people were injured.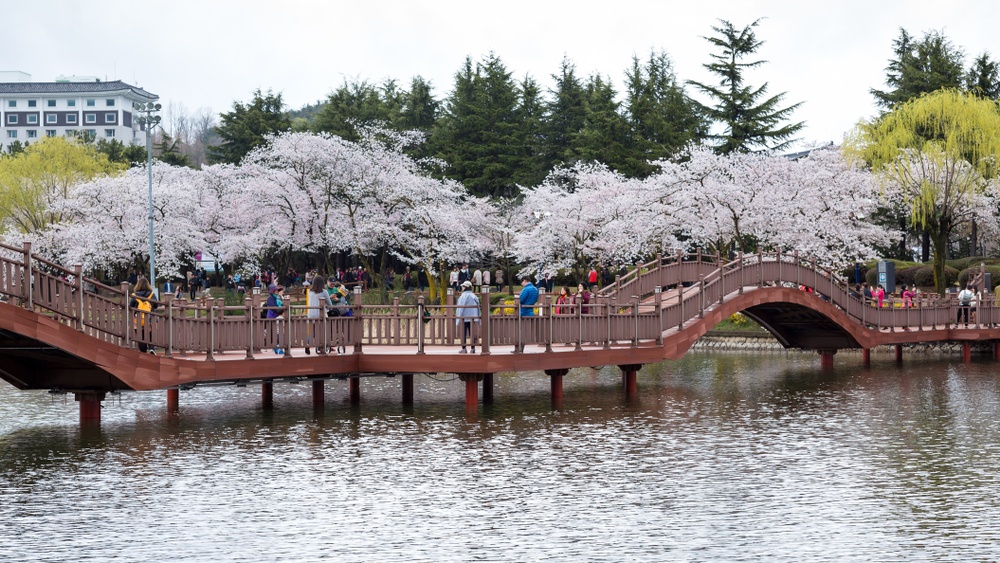 9. Acapulco Flood of 2014 – Mexico
The Mexican resort town of Acapulco attracted hundreds of thousands of tourists during its heyday, such as in September 2014 when visitors were enjoying the flavorful cuisine, fruity drinks, and perfect weather in the beachfront town.
Tourists were caught off guard when two heavy storms battered the city on the Pacific coast for three days with torrential downpours that triggered a flash flood. Homes, buildings, and vehicles were submerged underneath the water, while roads and the main tunnel that led to the city were inaccessible and blocked with mud. Travelers were unable to enter and leave the city, and it also made it impossible for emergency personnel to provide aid. After the storms passed, rescue efforts went into full effect, but unfortunately, an estimated 101 people died as a result of the flood waters.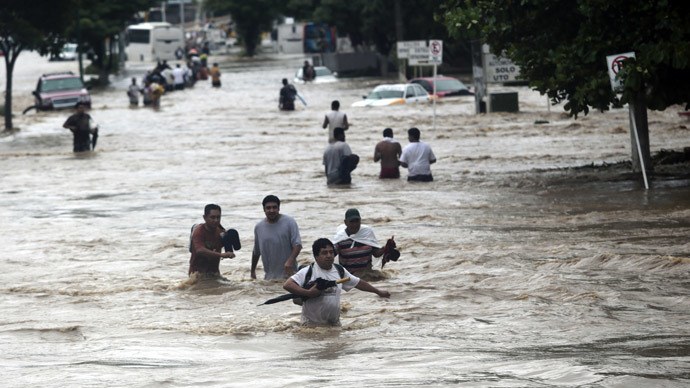 10. Alpine Tunnel Inferno – Austria
A train traveling at 9,000-feet above sea level was taking tourists across the mountainside in the Austrian Alps near Kaprun when it caught fire. A faulty electric heater was cited as the source of the blaze, which left tourists trapped inside. Without any fire extinguishers available, 155 people lost their lives, according to CNN, and only eight people were able to escape by breaking a rear window and scrambling to safety.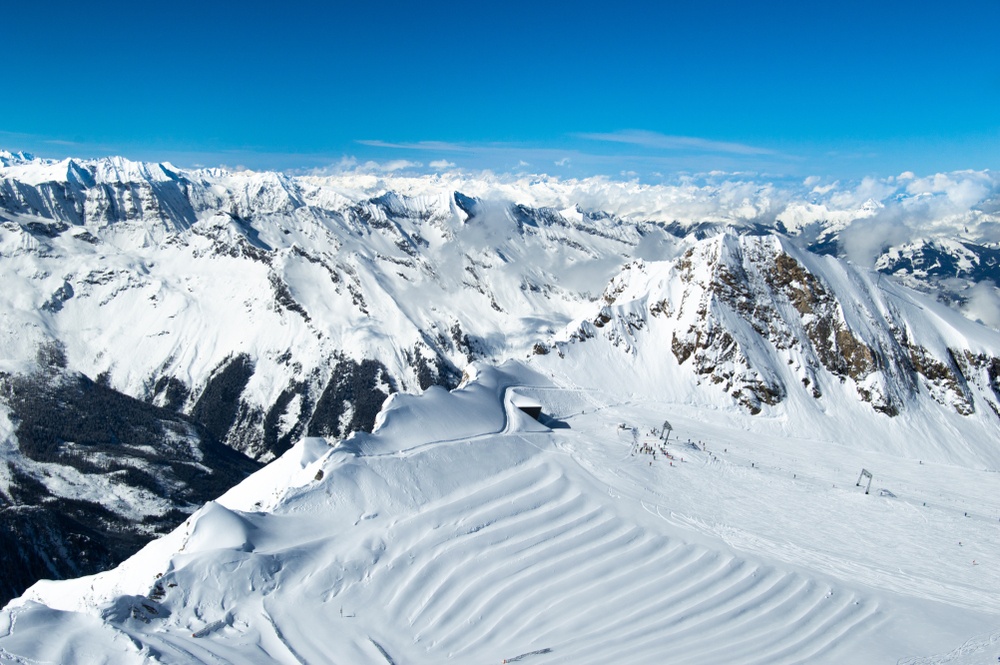 11. An Attack in the Caprivi Strip – Namibia
French children and their parents, as well as aid workers from Britain, were traveling through a remote area of northern Namibia when they were accosted by gunmen. The assailants surrounded the victims' vehicle near the gaming area of the Caprivi strip and opened gunfire in an unprovoked ambush. Sadness swept the world when it was later confirmed that the three children, ages seven, 10, and 18, were killed in the deadly gunfire.
12. Hurricane Pauline Hits Oaxaca – Mexico
One of Mexico's most popular tourist resorts in Oaxaca, Guerrero, and Acapulco were battered by heavy rainfall that swept their cities after Hurricane Pauline made her presence known in October 1997. Cities were completely covered under water and mudslides ravaged other areas. Visitors and locals were without power for several days and with the ports forced to close, much of the aid the survivors needed was delayed. Over 124 lives were lost as rescuers were given the difficult task of digging through the mud to locate victims who were trapped under collapsed buildings.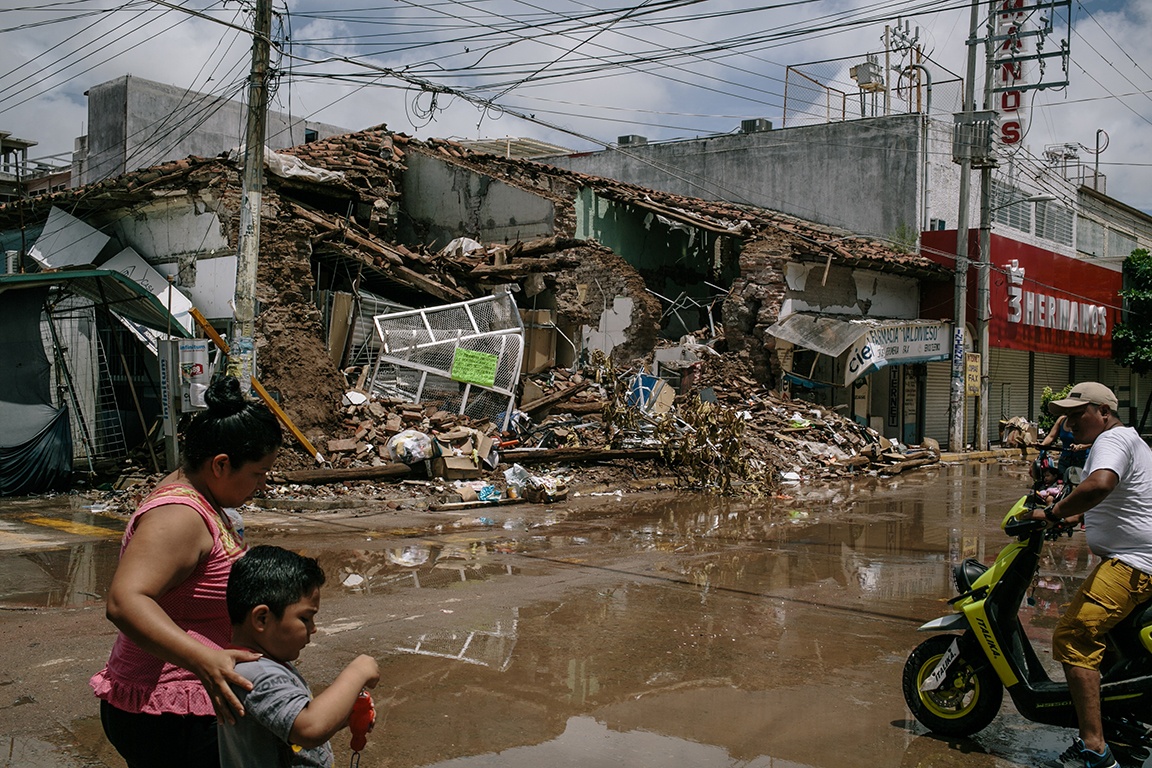 13. Playa del Carmen Blast – Mexico
Playa del Carmen is yet another Mexican destination that travelers just can't get enough of. Gorgeous resorts, such as the Grand Riviera Princess hotel, line the city's idyllic beaches. But it was this same hotel that made headlines in November 2010 when a powerful explosion, triggered by swamp gas produced by decomposing organic material underneath the resort, blasted through the 676-room hotel. Seven visitors were killed during this holiday resort disaster, and 12 others were injured.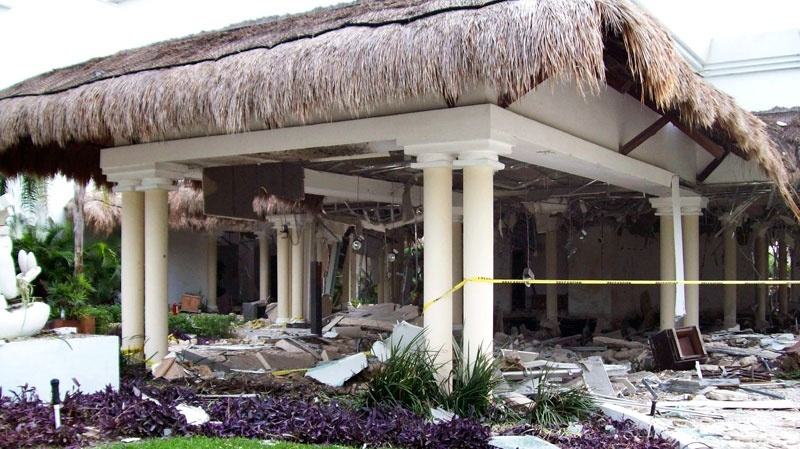 14. Tsunami of 2009 – Samoa
On a quiet Tuesday morning in September 2009, tourists and locals resting on the quiet islands of Samoa were woken up to a massive earthquake that registered at 8.3 on the Richter scale. Tidal waves measuring 4.5 miles high battered the South Pacific islands, causing many to drown in the tourist destinations. As the water receded, homes, buildings, and cars were found destroyed, and all that was left of the island's gorgeous palm trees were the roots that were scattered around the beaches. An estimated 119 people were killed. To aid those who lost everything in the disaster, Oxfam New Zealand went to work to gather donations for relief efforts.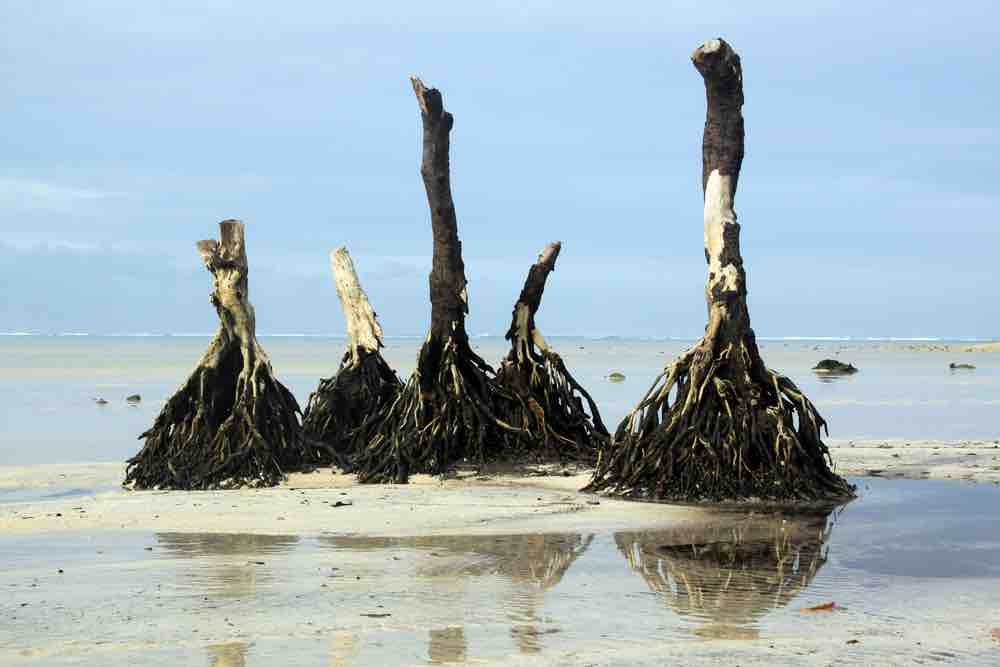 15. Sharm el-Sheik Resort Bombing – Egypt
Tourists who were expecting a peaceful and relaxing summer vacation were greeted with terror in July 2005 when three car bombs ripped through the Egyptian tourist resort of Sharm el-Sheik. Visitors fled the areas as pandemonium ensued, and at least 88 people were confirmed deceased after the bombing.
Months later, Egyptian authorities arrested 30 men in connection with the triple bombings, but the movement in bringing them to justice can't replace the lives that were lost on that fateful day.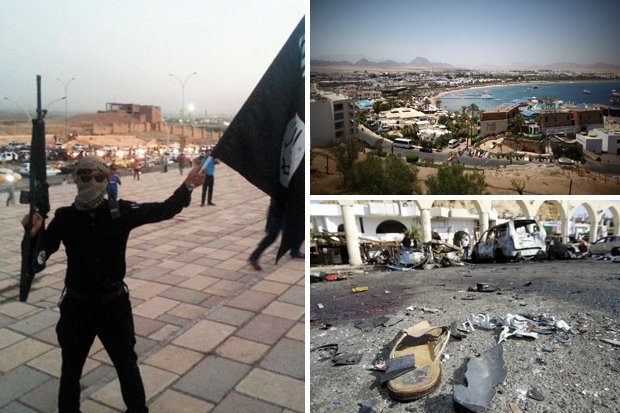 16. Sonoma County Wildfires – USA
Central and northern California were under siege by blazing wildfires that were fueled by unusually warm temperatures and heavy winds in October 2017. As the fires raged along the coastline, many of the historical wine vineyards were destroyed and their harvests were devastated by the smoke. More notably, 600 resorts and buildings in Sonoma and Napa counties were destroyed, and nearly two dozen people were killed. The Sonoma County Resilience Fund was started as a way to provide long-term recovery for the ravaged county and to help those who were impacted by the fires.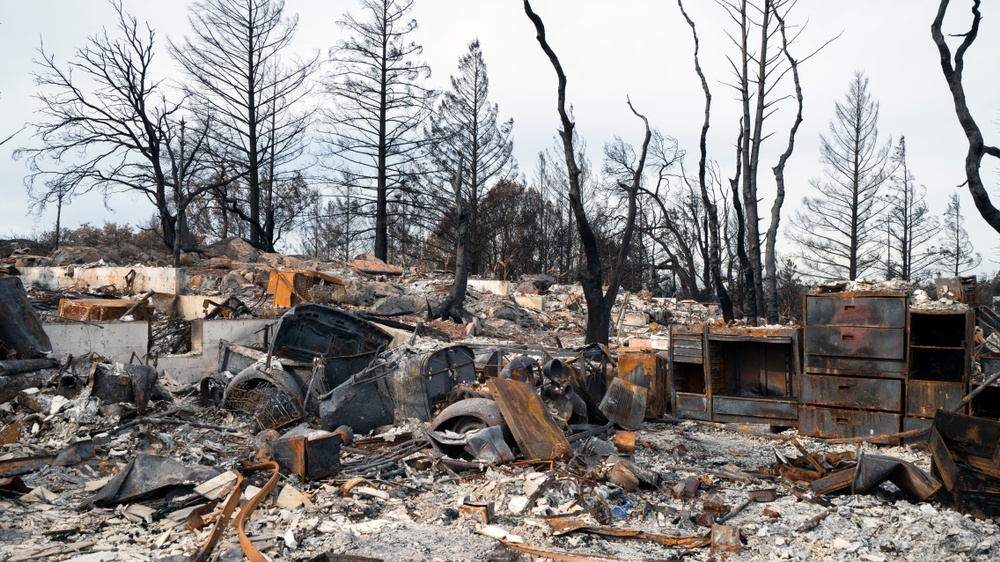 17. Durin Sirgun Flash Flooding – Indonesia
A popular tourist resort in the Deli Serdang district of North Sumatra was pounded by heavy rains and flash floods that swept the area in May 2016. A group of visitors, most of them students, were visiting a waterfall at the village of Durin Sirgun when the flash flood hit. Twenty-one people were swept away, 14 went missing, and seven were killed in the disaster.
Relief Web collects donations for those who've been affected by floods and natural disasters in Indonesia, and all donations are used to help those affected by the natural disasters and to rebuild communtiies.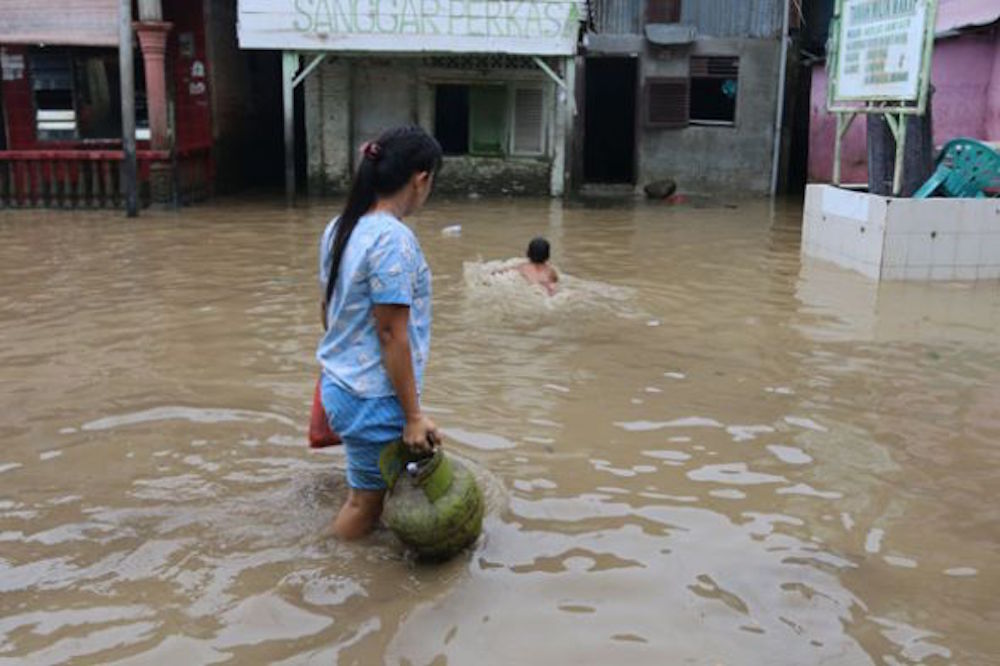 18. Volcano Tragedy at Hot Springs Resort – Japan
Mount Kusatsu-Shirane is the perfect destination for snow activies, including ski and snowboard enthusiasts who can't wait to hit the slopes. January 2018 was just like any other winter month for the ski resort, but after the volcano erupted, the rocks and black ash rained down on unsuspecting tourists. Eight soldiers who were undergoing training were ambushed by the volcanic rock, injuring four and leaving one dead, sources reported.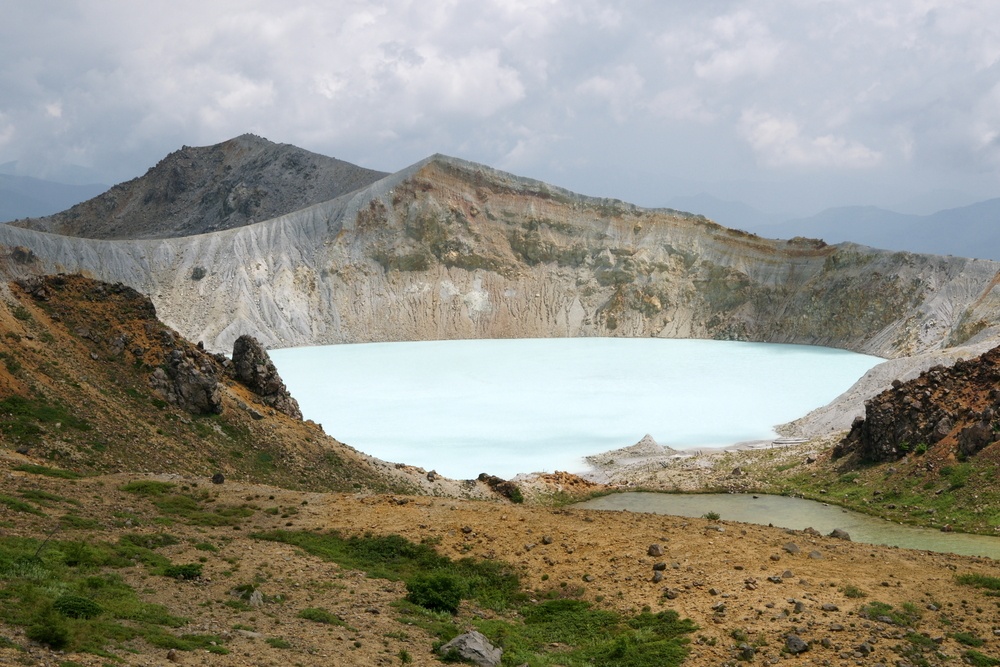 19. Hurricane Tomas – St. Lucia
When hurricane season approaches, the world braces for the impact and the potential for catastrophic devastation. In November 2010, St. Lucia was in the path of Hurricane Tomas, and the storm triggered landslides and massive flooding. Bridges were completely inaccessible and roads were covered in muddy water. The death toll rose to 14, which included an American tourist who drowned off the coast of the island.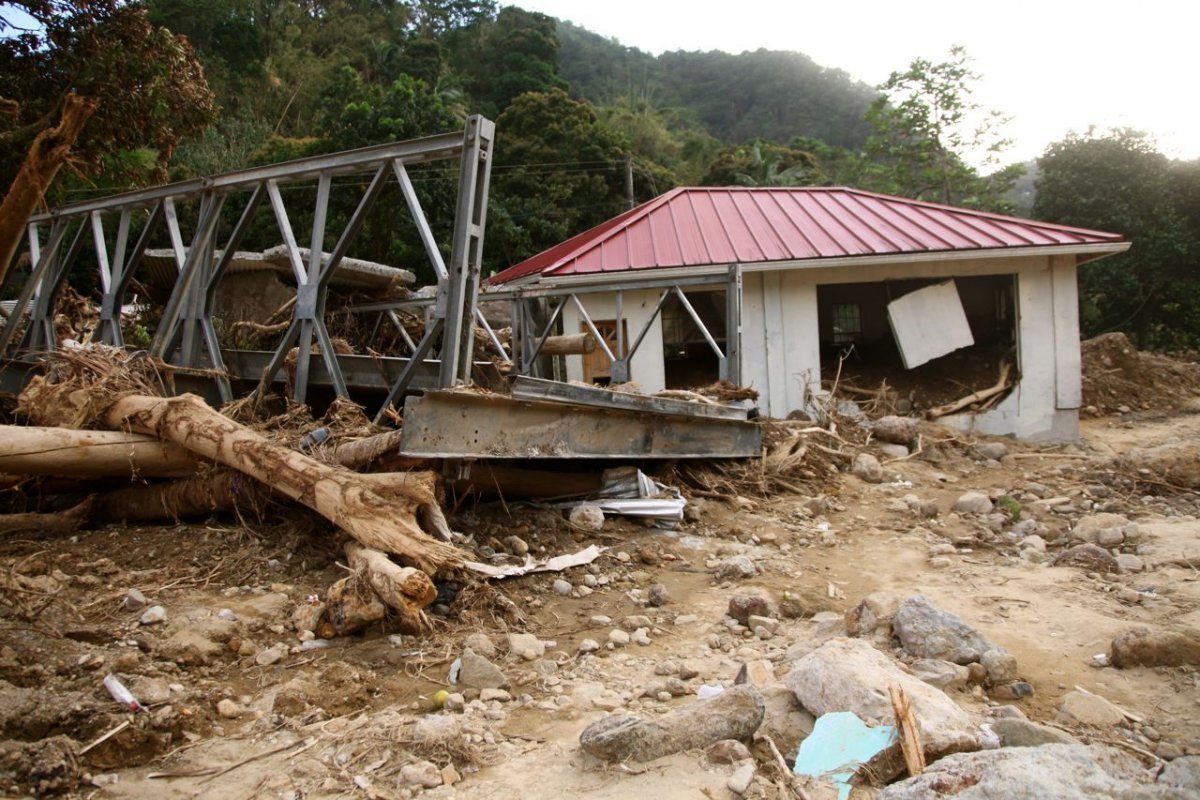 20. An Unsuspecting Cable Car Crash – Austria
In September 2005, adventure lovers took to a tourist hotspot along a mountainside in Austria to enjoy the slopes. German tourists, including adults and children, were traveling in a cable car at the Alpine resort of Soelden. A helicopter inadvertently dropped an almost 1,700-pound concrete block on the ski lift, sending the cable car plunging down the mountain. We sadly report that nine vacationers were killed and up to 10 others were injured.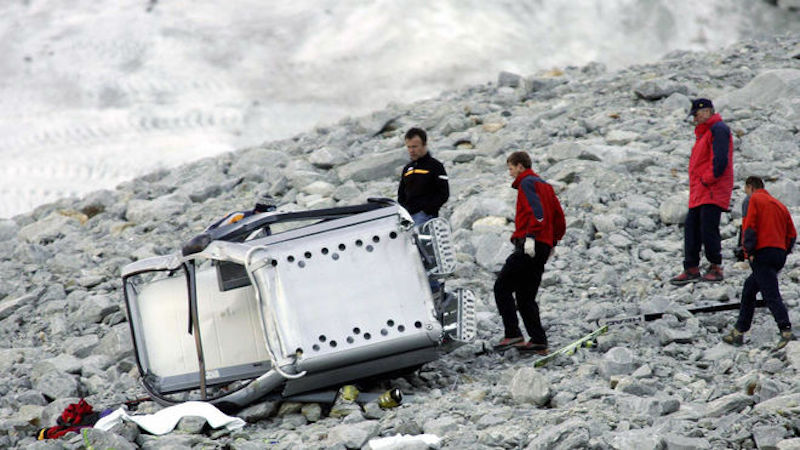 21. 6.7-magnitude Earthquake Hits Kos – Greece
The Greek island of Kos is known for its stretches of picturesque, sandy beaches and Roman ruins. No one could've imagined that on July 21, 2017, the island would become the victim of a natural disaster. A 6.7-magnitude earthquake decimated the holiday destination, leaving two people dead when the ceiling of a building collapsed in a tourist area of the town, and countless others were injured.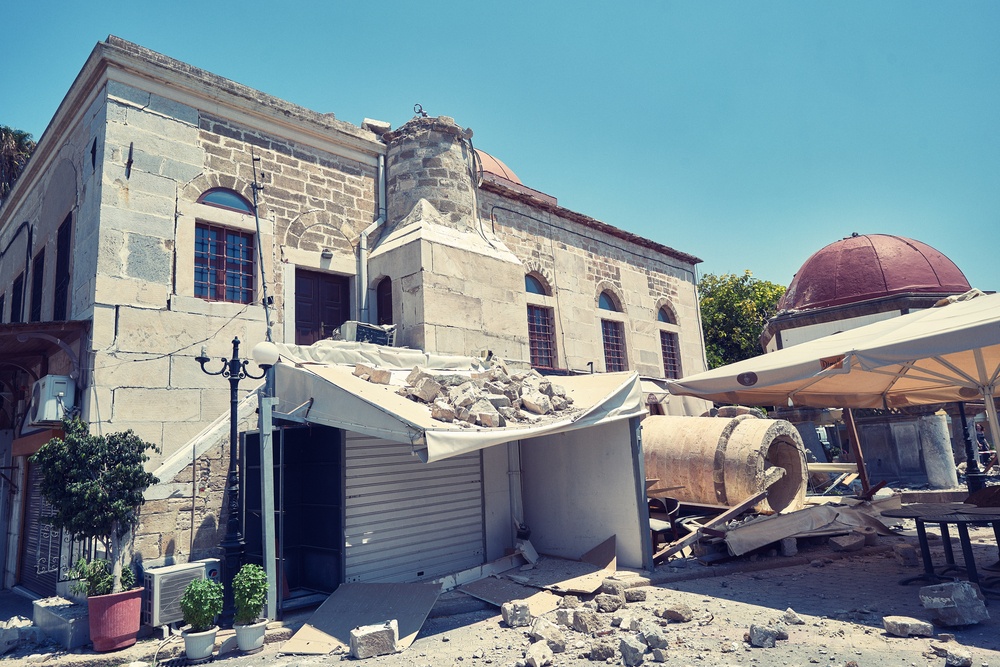 22. A Colorado Ski Lift Malfunction – USA
Another devastating ski lift accident occurred on December 14, 1985 at Keystone Mountain – a popular winter destination in Colorado. A bull wheel came loose on the Teller Lift, causing it to fall down the mountain. More than 60 passengers were catapulted from their chairs and thrown down the mountainside. Forty-nine people were injured and two later died from their injuries in one of the most devastating disasters the resort has ever seen.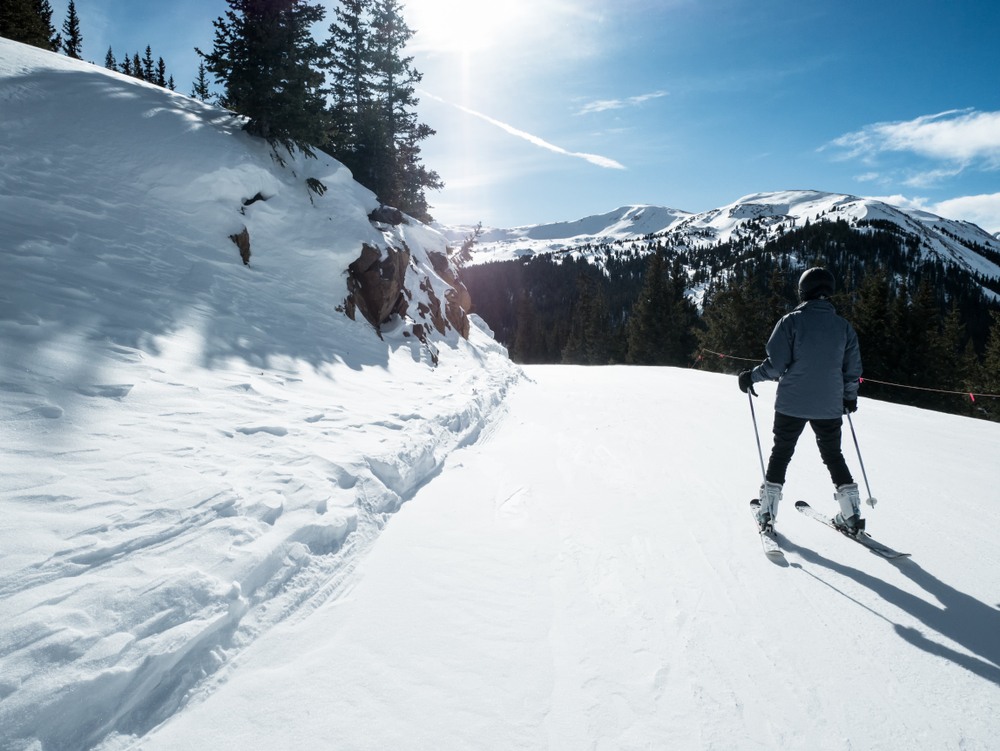 23. A Caucus Mountain Vacation Turns Into Tragedy – Russia
In March 2017, a husband and wife, as well as four other snowboarders, reportedly ignored warning signs in the Caucasus Mountains and descended into virgin snow, triggering an avalanche at the Cheget vacation resort in Russia. Snow bolted towards the resort at an alarming speed, killing all six people involved.
24. Manila Casino Fire – Philippines
Visitors looking to try their luck at the blackjack tables and slot machines at Resorts World Manila in June 2017 found themselves caught in the middle of a raging fire. The fire was intentionally set by a lone gunman, although initial reports suggested the attack was related to ISIS-linked forces. Innocent tourists attempted to vacate the casino by smashing windows, but not everyone was successful in escaping the roaring blaze. Sadly, 37 deaths were reported, and the gunman eventually retreated to a hotel room and took his life with a self-inflicted gunshot wound.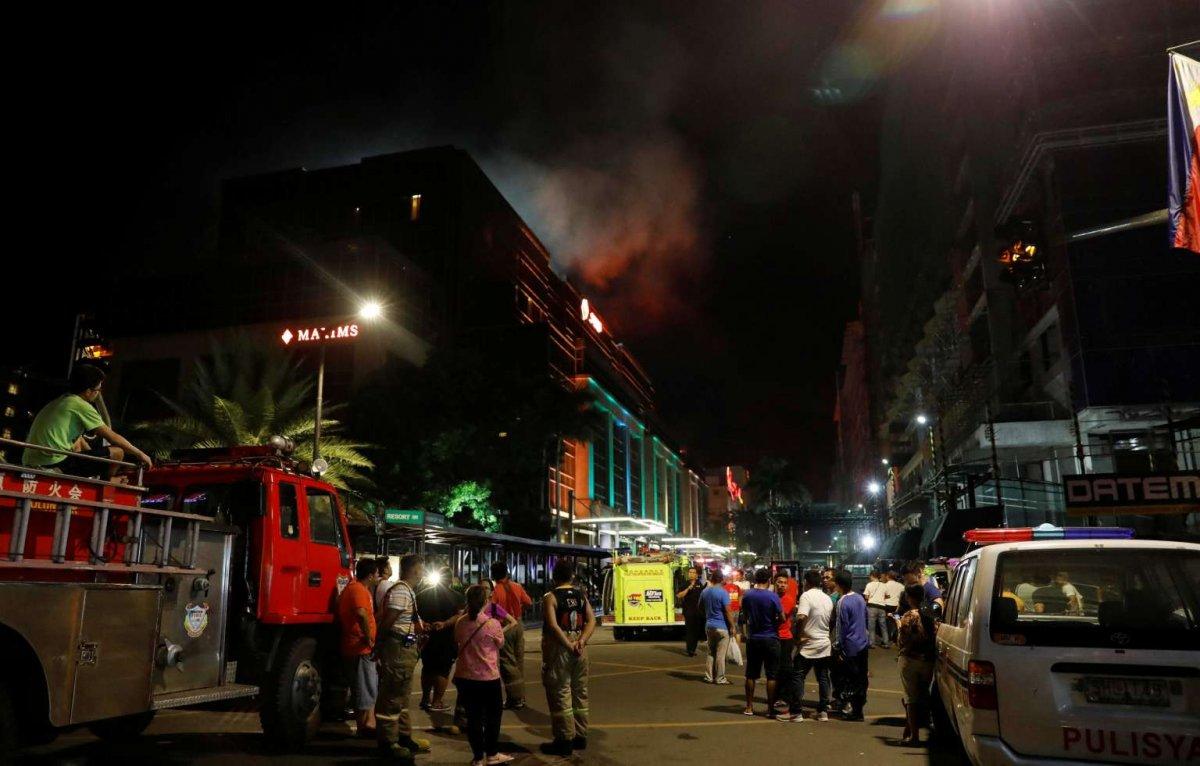 25. Kaprun Resort Avalanche – Austria
Ski instructors and budding snowsport enthusiasts took to the slopes at the popular Kaprun resort just south of Salzburg, Austria in March 2000. One report stated that an avalanche was triggered when an instructor's skis "set loose a wall of snow," while other sources claimed the slide was started by two snowboarders. With rain and a bit of sunshine weakening the snow cover, the avalanche took the lives of 11 apprentice ski instructors and injured two others during this horrible holiday resort disaster.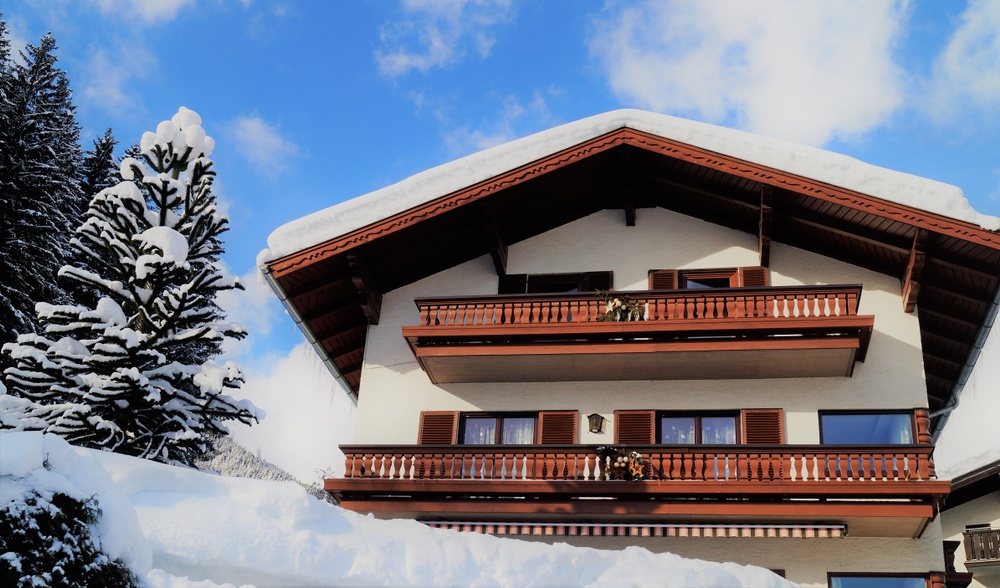 26. A Standoff at a Kabul Hotel – Afghanistan
A January 2018 attack at Kabul's InterContinental Hotel made headlines when shooters connected to the Taliban-allied Haqqani network rushed the hotel on a Saturday night. Grenades were launched into the hotel located in the city's capital, and several guests were taken hostage. After a 12-hour standoff with Afghan special forces, at least 30 people were killed, including Afghan foreign nationals and American, German, and Greek tourists.