As if you needed another reason to plan a trip to one of the world's most luxurious hot springs, now science is doing its part to make it a medical expense. Throughout Europe and Asia, several of the world's academic types have devoted themselves to the cultivation of a science known as balneology, or the "treatment of disease by bathing." Specifically, these folks try to determine whether or not hot springs have some medicinal benefit that validates the age-old belief that hot springs can improve blood flow, metabolism, and increase your body's supply of important minerals. Wait, you say you haven't heard of balneology? Probably because it's mostly hooey — but it still sounds science-y enough to help you rationalize a trip to one of these gorgeous hot springs scattered across the world.
1. Khir Ganga, India
Grab a therapeutic dip at remote Khir Ganga in the Himalayas. You'll need to hike about 4 hours to get there, but the workout is a great primer for the luxurious soak in these stunning Indian hot springs.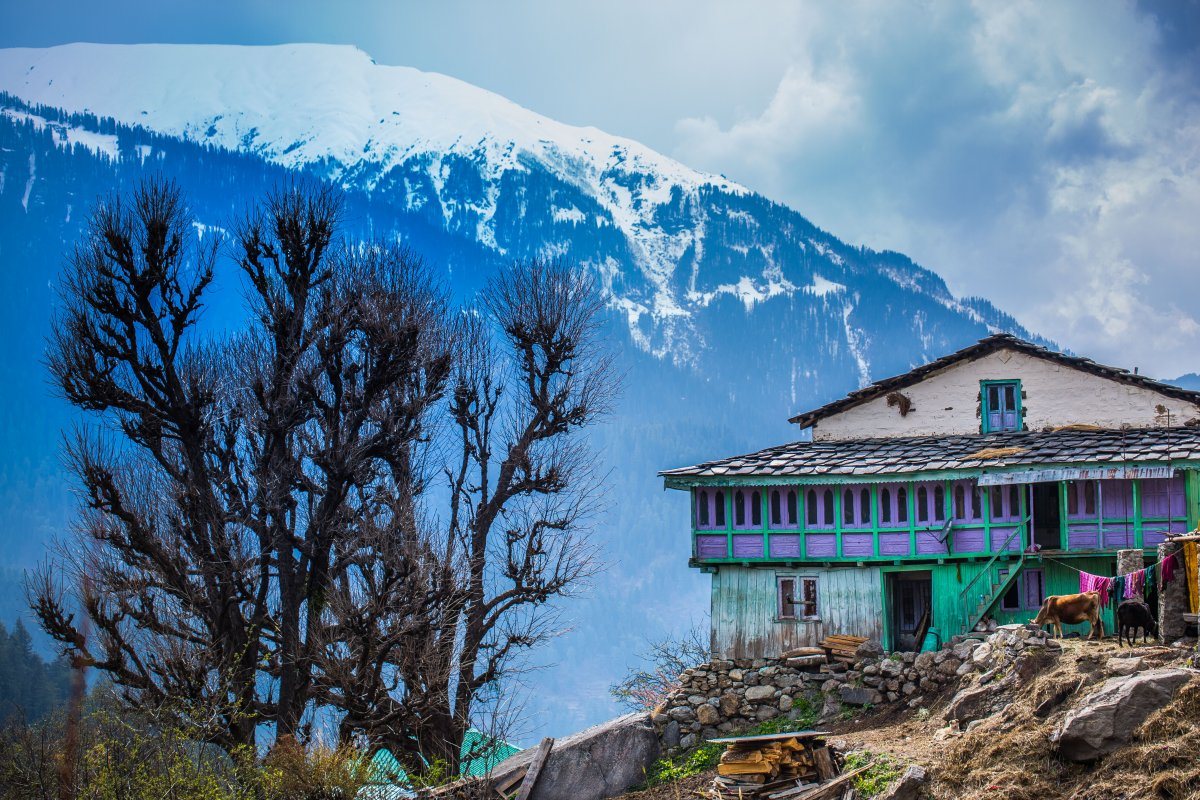 2. Terme di Saturnia, Italy
Looking for something free to do in your Tuscan vacation? This attraction in southern Tuscany is devoted to the healing miracle of balneology. The waters at Terme di Saturnia are said to cure all manner of sickness.
3. Champagne Pool, New Zealand
You won't be able to take a break in Champagne Pool — unless you can breathe CO2. The vibrant, swirling colors of the pool are worth the trip to this New Zealand hot spot where the waters hover at 165 degrees Fahrenheit.
4. Pamukkale, Turkey
The beautiful, tiered pools of Pamukkale in Turkey maintain a consistent 94-degree temperature year round. Unfortunately, taking full advantage of these national wonders is strictly forbidden, so you'll have to use your imagination.
5. Blue Lagoon, Iceland
The full spa experience is on display at the world-famous Blue Lagoon. Iceland's popular hot springs will pamper you from start to finish with a rejuvenating array of offerings like mud masks.
6. Banff Upper Hot Springs, Canada
Nestled among the glaciers of Alberta, Banff National Park, the Banff Upper Hot Springs offer completely unique views of the surrounding wilderness. Combine a hike to the top of local Mt. Sulphur and soak in the tub as a treat after.
7. Deception Island, Antarctica
Deception Island is a hot springs destination for do-it-yourselfers. You'll have to take a special expedition complete with expert guides to find the springs, and then once you're there you'll have to do a little digging in the perfect location. Once all that's done, though, you'll be privy to a completely unique hot springs sensation as the waters from the freezing ocean blend with the warm waters created by the Island's subterranean volcano.
8. Kurokawa Onsen, Japan
The Japanese word for "hot springs" is "onsen." You'll find plenty of onsen across the island nation thanks to the Japanese affinity for a good medicinal bath. The onsen at Kurokawa is one of the nation's prettiest, plus you can stay overnight for maximum ease.
9. Travertine Hot Springs, United States
California's ever-popular hot springs are located an easy jaunt off 395. That means you'll likely have the opportunity to make some friends while you're visiting the Travertine Hot Springs. Even if you're not a social butterfly, the gorgeous natural beauty of the hot springs are worth a bit of a crowd.
10. Hot Water Beach, New Zealand
Bring a shovel and a bucket if you want to visit New Zealand's Hot Water Beach, because you'll have to dig your own, personal hot springs and then dump in a little cold seawater once your personal pool fills with mineral-laced water that emerges around low tide.
11. Grand Prismatic Spring, United States
Who says that Mother Nature doesn't work in abstract art? Yellowstone's most photographed thermal feature, Grand Prismatic Spring isn't for swimming, mostly because the center of the pool is so hot the water is sterile. That's too hot for you.
12. Uunartoq Island, Greenland
Don't be fooled by the imitators in South Greenland. The island of Uunartoq is the only collection of hot springs that are consistently warm enough to bathe in, even when the temperatures dip down to their most frigid.
13. Jigokudani Monkey Park, Japan
If nothing else, Jigokudani Monkey Park is worth the trip because of the company you can meet while bathing in the warm waters. The onsen at Jigokudani Monkey Park are very popular among — you guessed it — the local Japanese macaques who will command the use of the best springs for themselves.
14. Termas Geométricas, Chile
The designers of this 17-pool oasis in the middle of Chile's Villarica National Park took inspiration for the Japanese originators. That makes Termas Geométricas stand out among its verdant surroundings.
15. Huanglong National Park, China
The hot springs in Huanglong National Park are just one of the many reasons to visit the destination that's often referred to as a Fairy Land on Earth. You can't get in the waters at this UNESCO World Heritage site, but you can get close. Plus, Huanglong National Park has a ton of giant pandas also hanging around.
16. Chena Hot Springs, United States
Leave the kids at home if you ever visit Alaska's Chena Hot Springs, the only hot springs that also puts on a floor show. If you visit Chena Hot Springs at the right time of year, you'll have up-close access to the Aurora Borealis which premiers on the night sky.