This holiday season, you could go the traditional route and round up your extended family for some good, old-fashioned tinsel-laden fun or, you could try something really new and relocate to Hawaii for the holidays. You might think that an island vacation would contradict the very spirit of the season, but you're way off base. There's no reason that a Hawaiian vacation can't be every bit as festive as the one you're used to. You just have to open yourself up to some new experiences (and figure out how to loop tree lights over a palm frond). Here, for your consideration, are some reasons to head to Hawaii this holiday season.
1. No Snow or Rain is Actually a Benefit
Let's be honest, the only reason you like driving snow and frigid temperatures during December is because convention tells you that you should. One month from now, you're going to be miserable because the streets are slushy and the sky is gray. Why not give yourself some kind of a reprieve from the crushing cold while you can.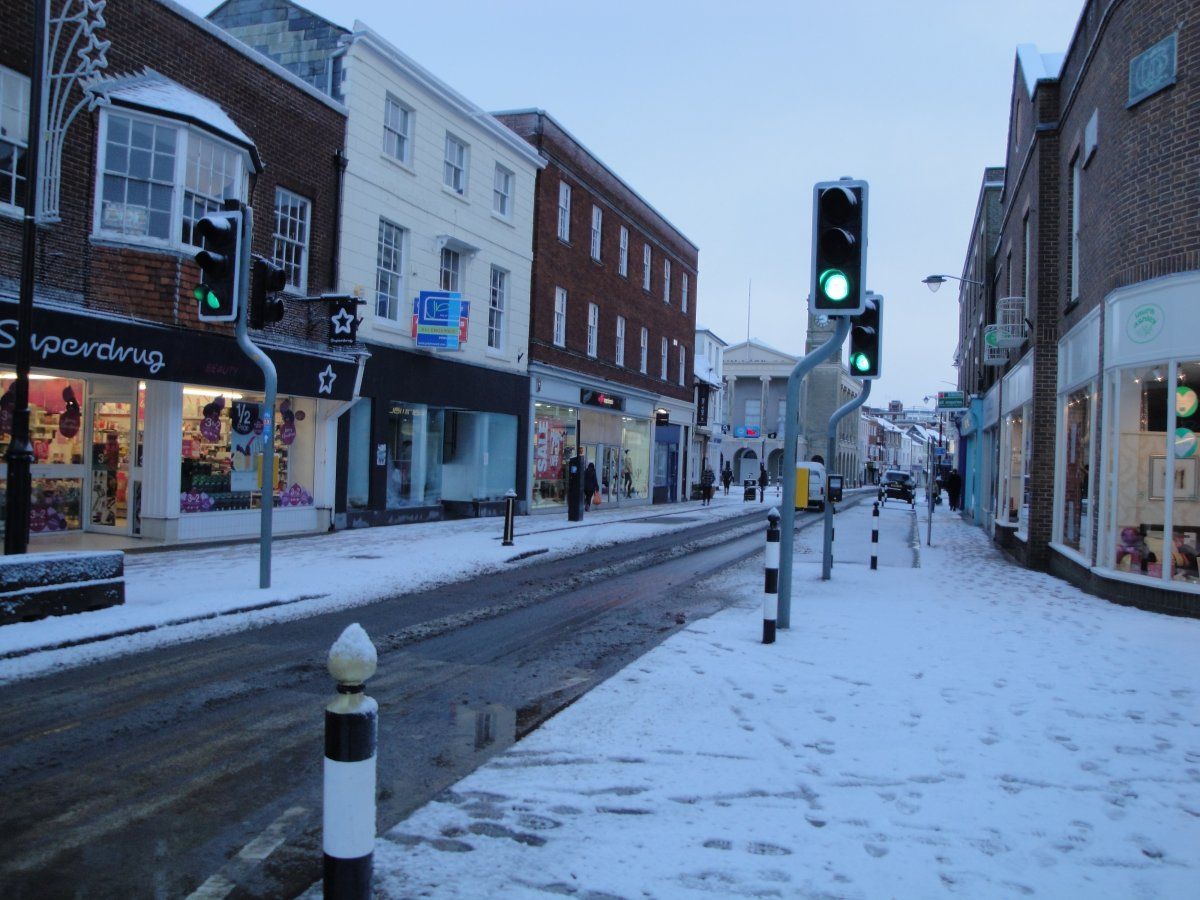 2. It's Totally More Jesus-y
Assuming you're the kind of person who's actually celebrating the birth of Christ in December, you should know that most historical records indicate that the young Jesus was probably more likely born in June, when the weather was nice and you wouldn't freeze to death if you were, say, born in a manger. In other words, Jesus was born when the weather was beautiful, so there's no crime in you enjoying beautiful weather around the date we celebrate his birthday.
3. Avoid Holiday Stress and Anxiety
Hawaii consistently ranks as the happiest and less stressed state in the union. Being two seconds away from a beach will have that effect on a person. Meanwhile, the holidays are considered one of the most stressful times of the year, bar none. When you combine the location and the time of year, what you get is a holiday season that's considerably less stressful that normal.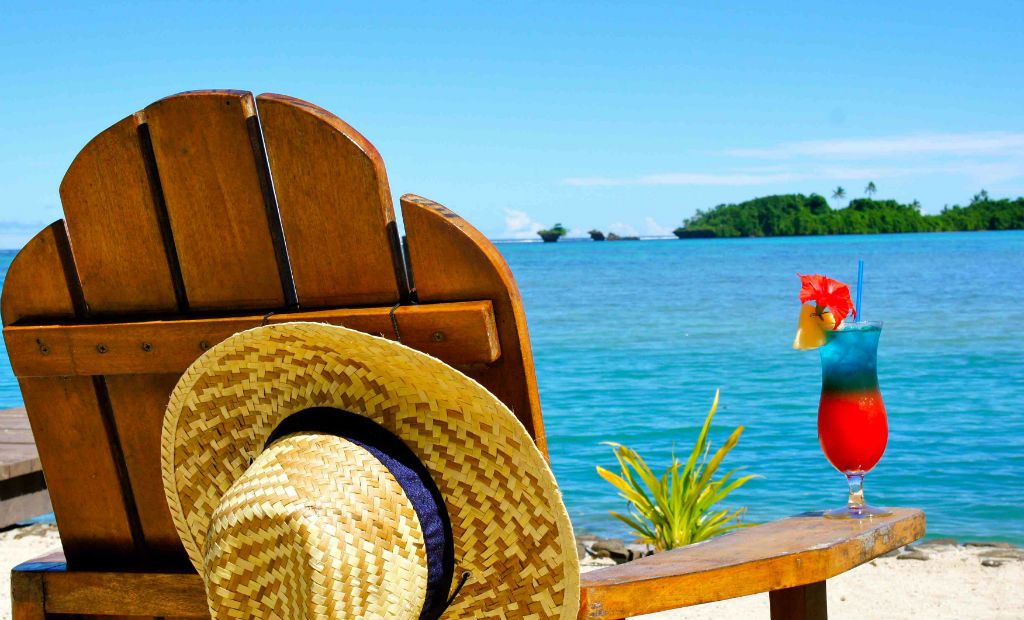 4. No Hosting Duties For You
Assuming you don't already live in Hawaii, then a Hawaiian holiday is the perfect excuse to actually knock off and relax for a change. No worrying about holiday meals, or making sure everyone is settled in your guest room. You just have to sit back and let the meals come to you.
5. Hawaii is Always Extraordinarily Beautiful
Flowers bloom all year round in Hawaii, but in December, things are — if possible — even nicer. Though it's typically more wet than any other time of the year, the rain is still infrequent, and the weather tends to top out at around 84 degrees.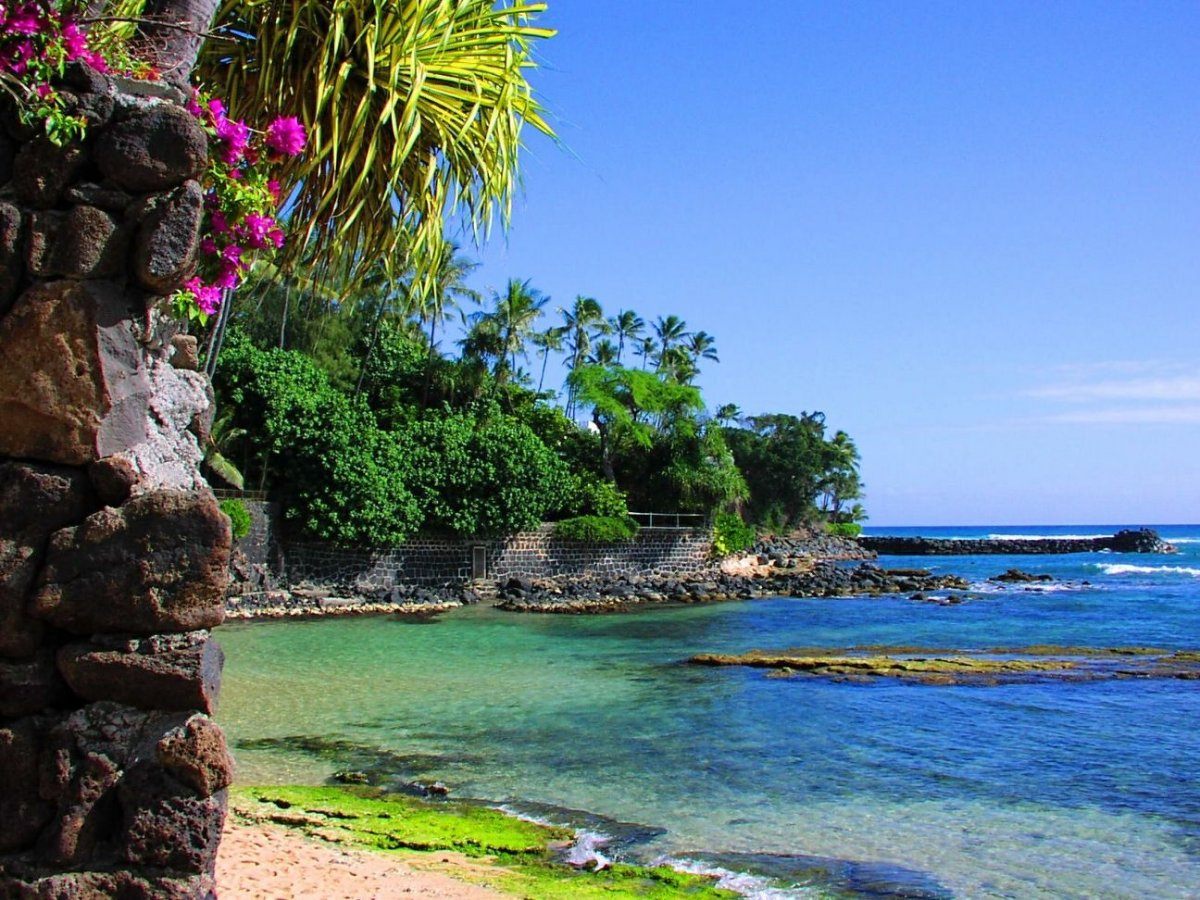 6. The Christmas Spirit is on Full Display in December
Don't operate under the assumption that the holidays simply go uncelebrated in Hawaii. You'll still find ample places on the islands that are ready to get their Christmas on in style. Light and trees are everywhere, and the food is holiday appropriate.
7. The Obamas ALWAYS Vacation in Hawaii
The man with the most stressful job in the world took off to Hawaii to spend his Christmases nearly every year he was in office. You may not agree with Mr. Obama's policies, but you have to admit that's a pretty big selling point for a Hawaiian holiday.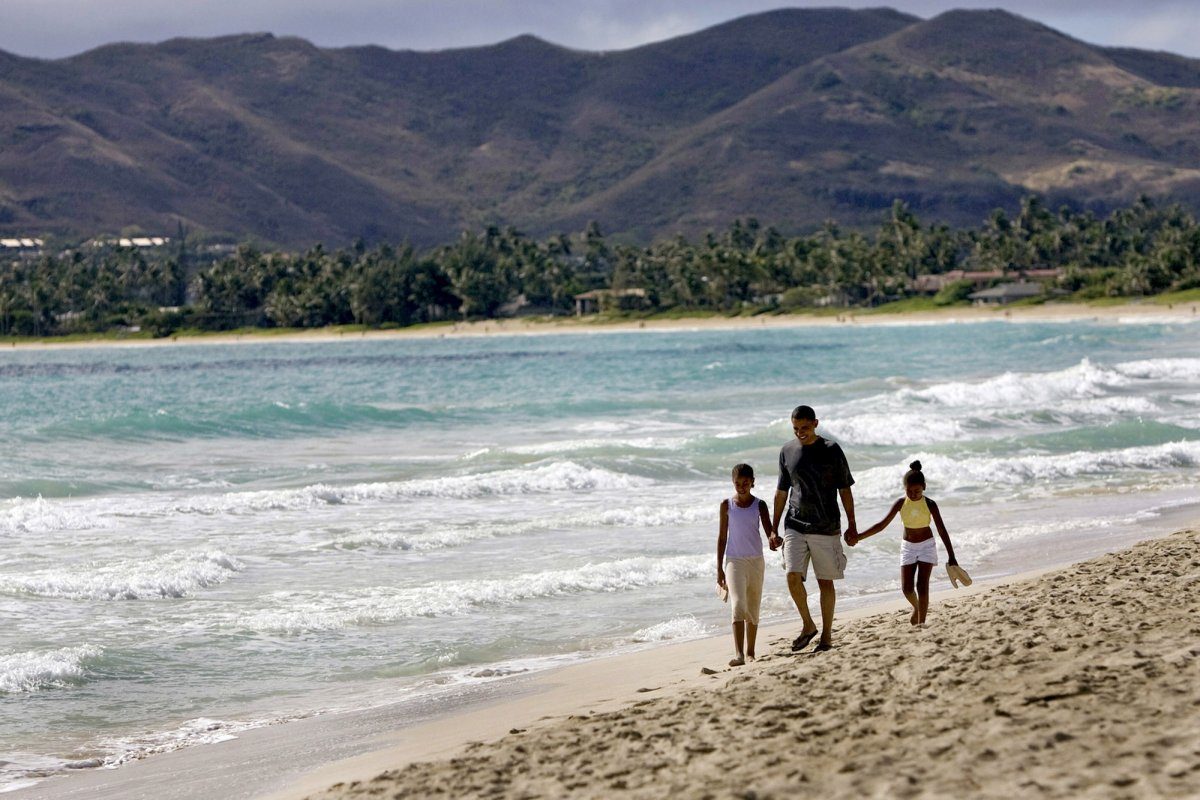 8. It's Never a Bad Time of Year For Shaved Ice
One of Hawaii's more common frozen desserts is never more delicious than when enjoyed while reclining on one of the state's plentiful white sand beaches.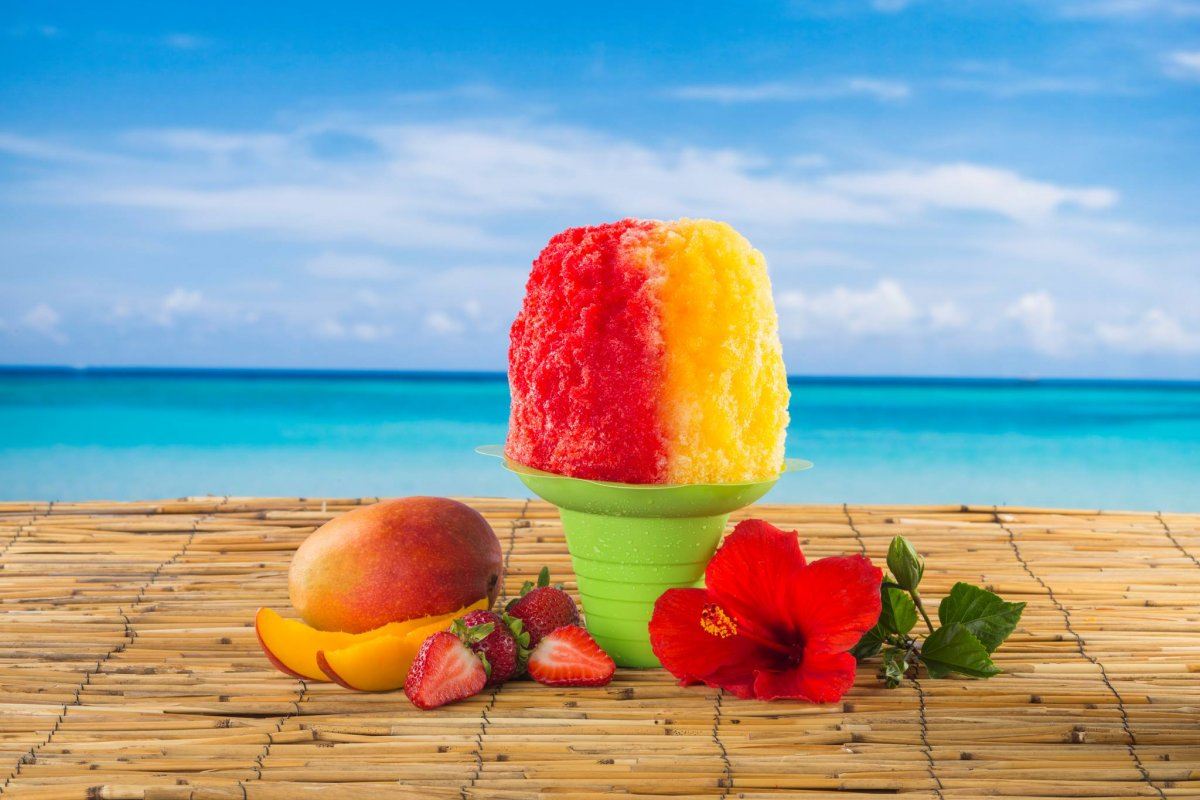 9. Palm Trees Draped in Christmas Lights Put Pine Trees to Shame
10. You Can Still Make Perfectly Good "Men" and "Angels"
Just because you're in Hawaii, doesn't mean you can't partake in some of the traditional Christmas activities. You don't need a snow man when you can make a sand man. And a sand angel is much more fun to make than a snow angel (because "freezing" isn't often associated with writhing in the sand).
11. Celebrate Your Christmas in Shorts
Why not take a break from putting on six layers every time you go in and out of doors, by celebrating the holidays in flip flops? You might find it strange at first, but if you just relax and lean into it, you just might enjoy yourself.

12. Check Out the Christmas Decorations Without Getting Hypothermia
For real, it cannot be stressed how much Hawaii gets into the festive spirit. Creative Christmas decorations are everywhere. And unlike the rest of the world, you can actually enjoy them at a leisurely pace, without worrying about losing feeling in your extremities.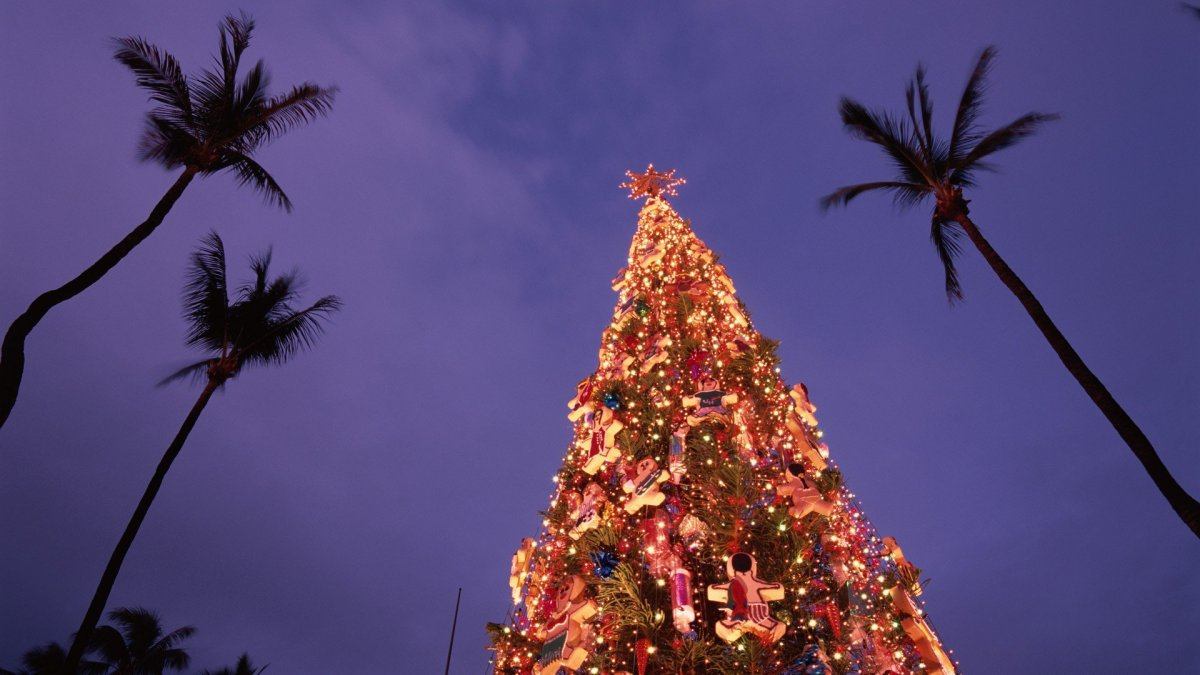 13. Poinsettias are the Most Christmas-y Plant Ever
Anyone who's spent time in a church pew, knows that poinsettias always pop up around the Christmas season. Oddly enough, poinsettias are all over Hawaii, and they bloom on or around December 25 every year. It's like God wants you to bask in the Hawaiian sun for the holiday.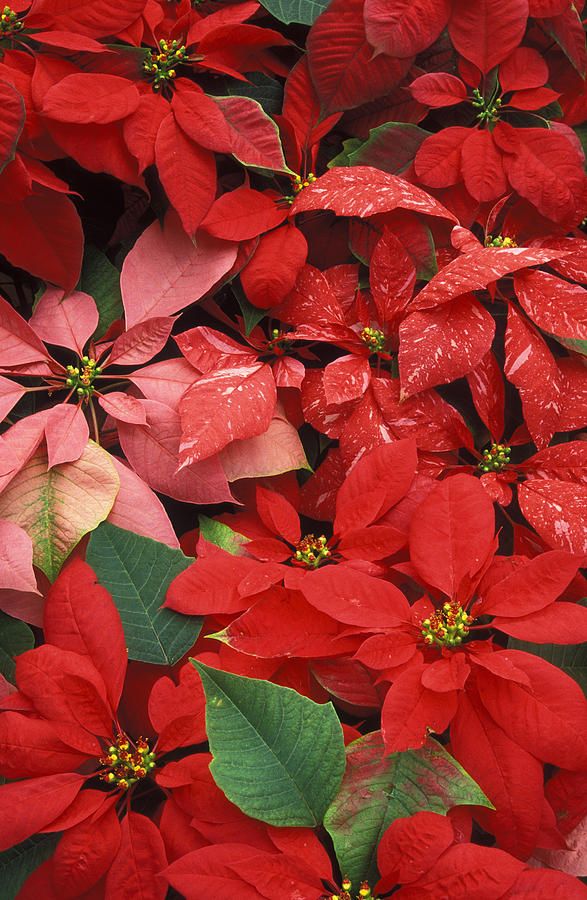 14. Get in 18 Holes Before You Head Back to the Snow
You know what you can't do at your home on December 25? Golf on a world-class golf course. Hawaii is home to some of the world's most stunning links, and there's nothing wrong with getting in some time swinging the sticks while you're enjoying your vacation.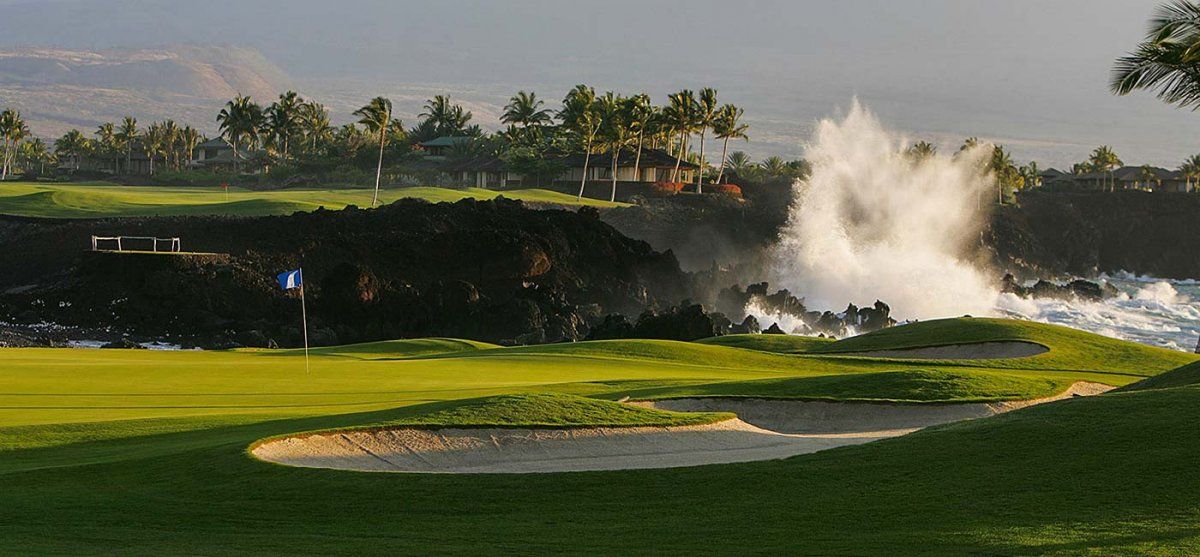 15. It Should Take Little to No Argument
Provided money isn't an issue (or you aren't related to a widespread contingent of boring people), no one in your family is going to put up too much of a fight when you recommend a Hawaiian vacation. It's the American ideal of leisure and joy. Who's going to fight that?
16. It's a Truly Unique Experience
A Christmas in Hawaii is like a Christmas in London or New York. It's something that can only be truly understood when it's experienced firsthand. For a truly unique holiday experience, no matter what you're celebrating this December, Hawaii is a getaway destination that you won't soon forget.