When most Americans picture the cuisine of London, their minds no doubt go to some mysterious animal meat being boiled to death in giant pot. We think of the various entrails served as "delicacies" throughout the United Kingdom. Needless to say, those mental images aren't exactly appetizing. When if comes to London cuisine, the homegrown options may not be to your tastes, but that doesn't mean the city isn't filled with delicious options. Thanks to centuries of immigration, London has become home to some truly wonderful international cuisine. In fact, it's easy for London to make the boast that no matter what kind of food you're in the mood for, the city can provide it. That goes for any kind of cuisine you could want, even a dyed in the wool American hamburger. The city is filled with delectable variations of the American classic, all you need to know is where to look.
1. Honest Burgers
With several locations around London, Honest Burgers specializes in providing some of the cities biggest burgers. The small chain provides hand-formed patties that come with a variety of different toppings, and the rosemary-salted chips aren't to be missed. If you're looking for an intimate atmosphere with great service, hit Honest Burgers.
2. Dip & Flip
If you're dining with someone who might prefer a hot sandwich over a burger (for some inexplicable reason), Dip & Flip provides plenty of both, and either way you go, you're in for a treat. The dive-y atmosphere is never boring, and the beer on tap is widely praised.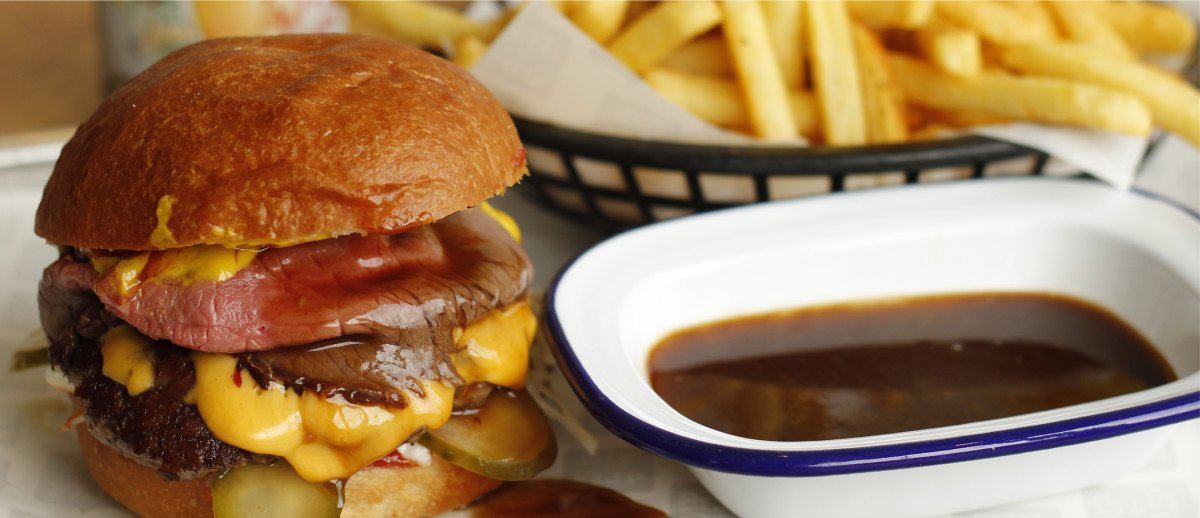 3. Rox Burger
When you understand that the best burgers are created from fresh, high-quality ingredients, then you need to head to Rox Burger on Lee High Road. Customers rave about all of the food on the menu, including Rox Burger's excellent shakes.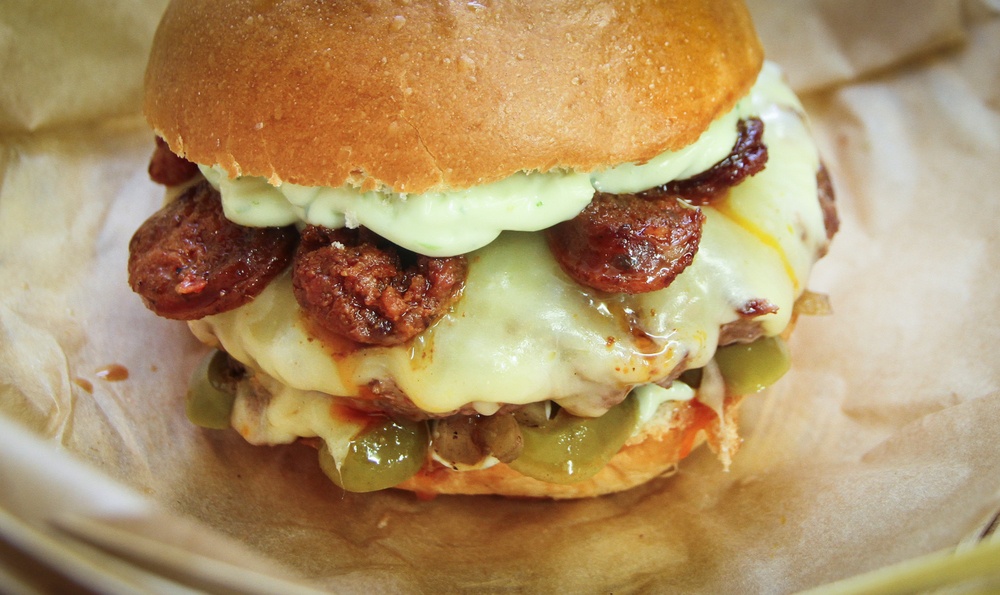 4. Mother Flipper
The world famous Brockley Market is home to a stall that sells some of the best artisan burgers in the city, Mother Flipper. The restaurant's fans are numerous and vocal — in fact, pretty much anyone who's eaten there will tell you it's the best burger in London, period.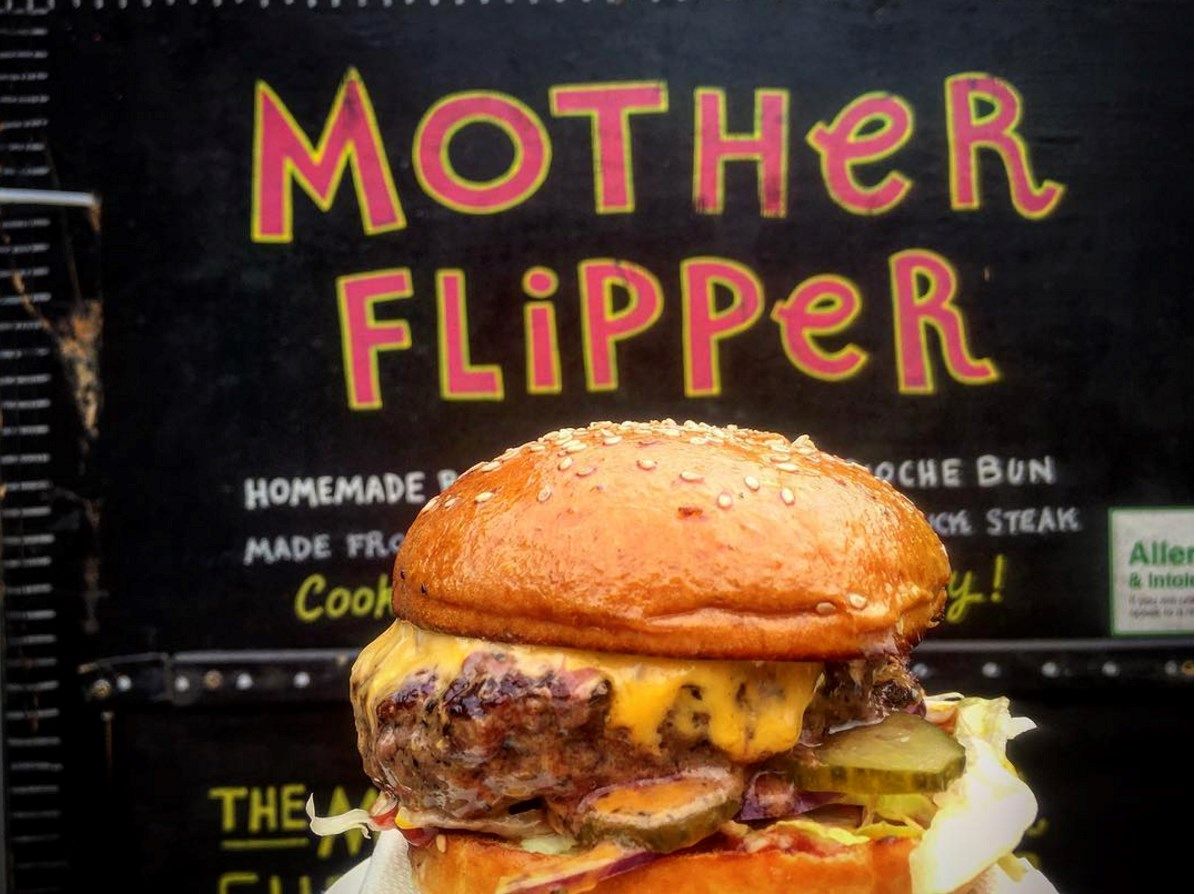 5. Lord Nelson
Need a burger with a little funk woven in? Then Lord Nelson on Union Street is probably your perfect burger solution. The menu is an ever-evolving series of creative options, and the decor is really one-of-a-kind. It's truly an immersive dining experience.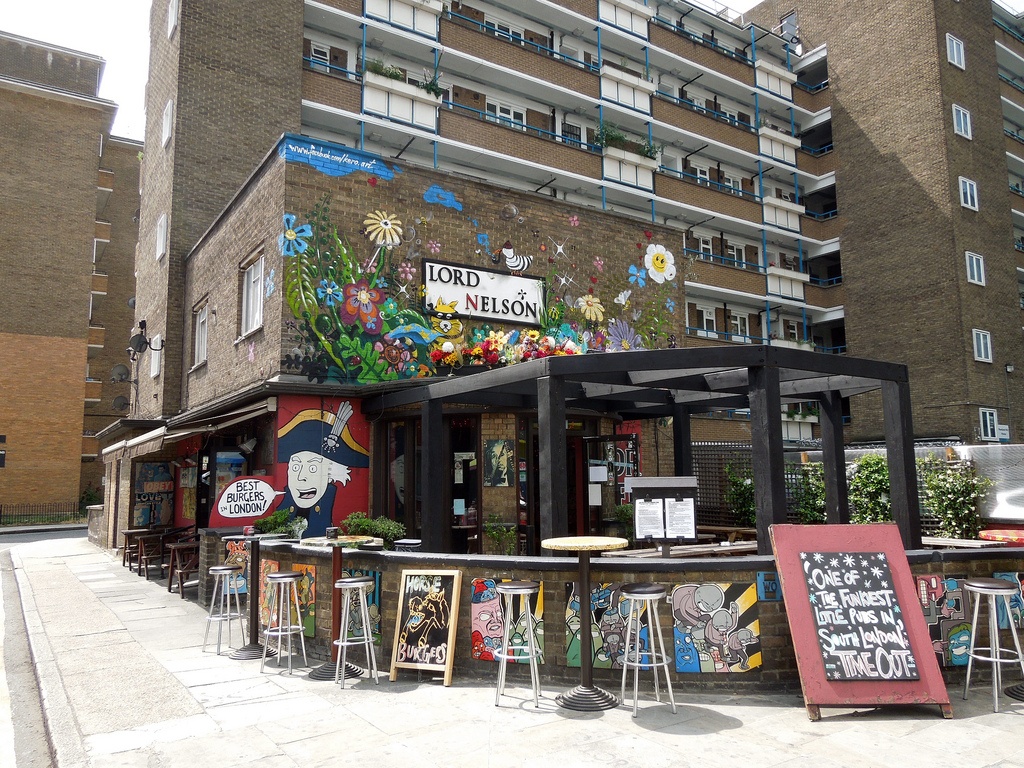 6. Dirty Burger
It might sound like an unfriendly joint crammed in the back of a crime-ridden alley, but Dirty Burger is a friendly burger shop for every type of burger lover, even (ugh) vegetarians. Their meat-free option is praised as one of the best in the city, and their world-class sides like triple-cooked chips, are especially yummy.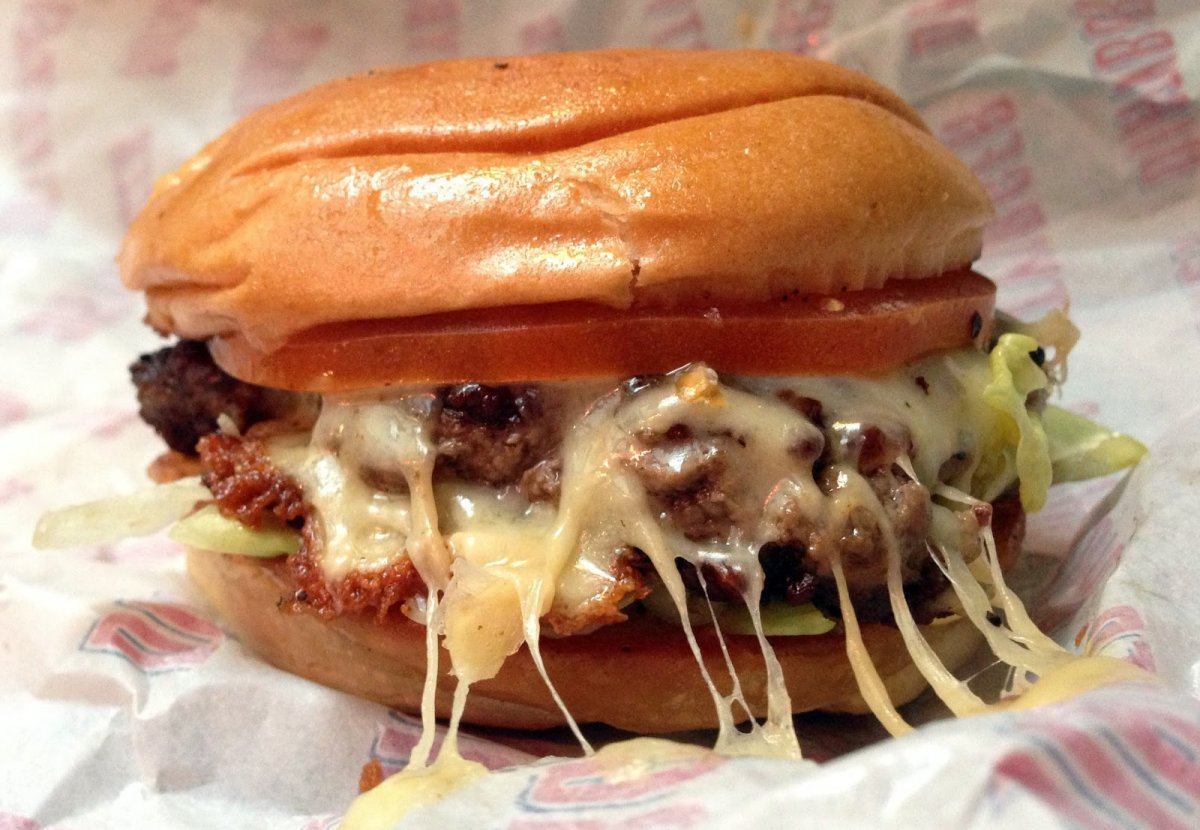 7. Bleecker St. Burger
The beef in every Bleecker St. Burger is crafted from locally-raised pasture-fed beef that's then dry-aged for 40 days. The double cheeseburger is especially popular, to the point that it's enough to make a trip to London all on its own.

8. MEATmarket
Think of MEATmarket like an old-fashioned burger shop for new-fashioned adults. With unabashedly adult options like the Dead Hippie and an assortment of booze-laced milkshakes, the MEATmarket is a wonderfully greasy burger place that's not to be missed.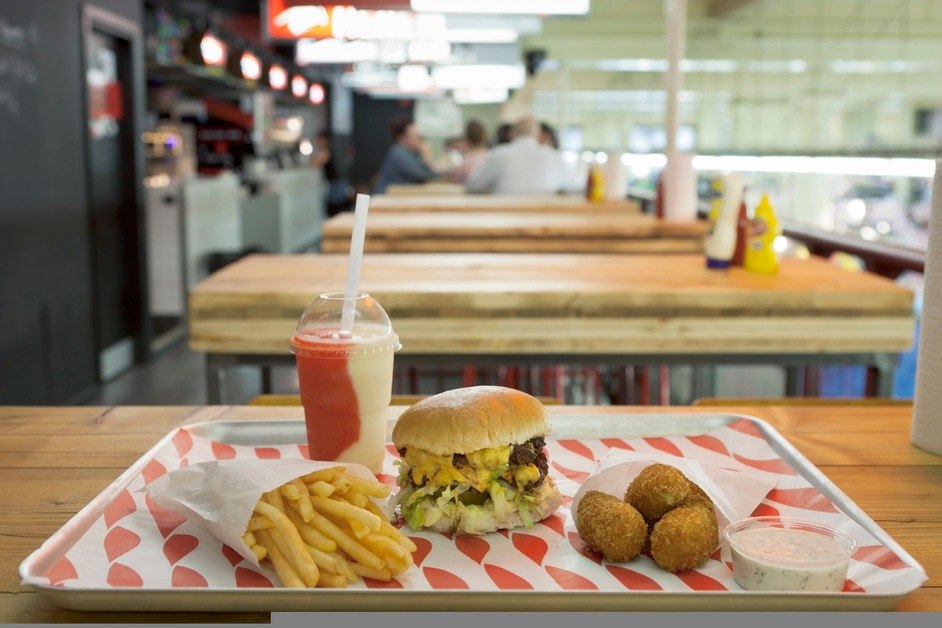 9. Cheeky Burger
At Cheeky Burger, the burgers are so good that the staff has certainly earned the right to act like uptight snobs … but they don't. Not only do customers consistently call the burger one of the best in London, but the staff reviews are always glowing.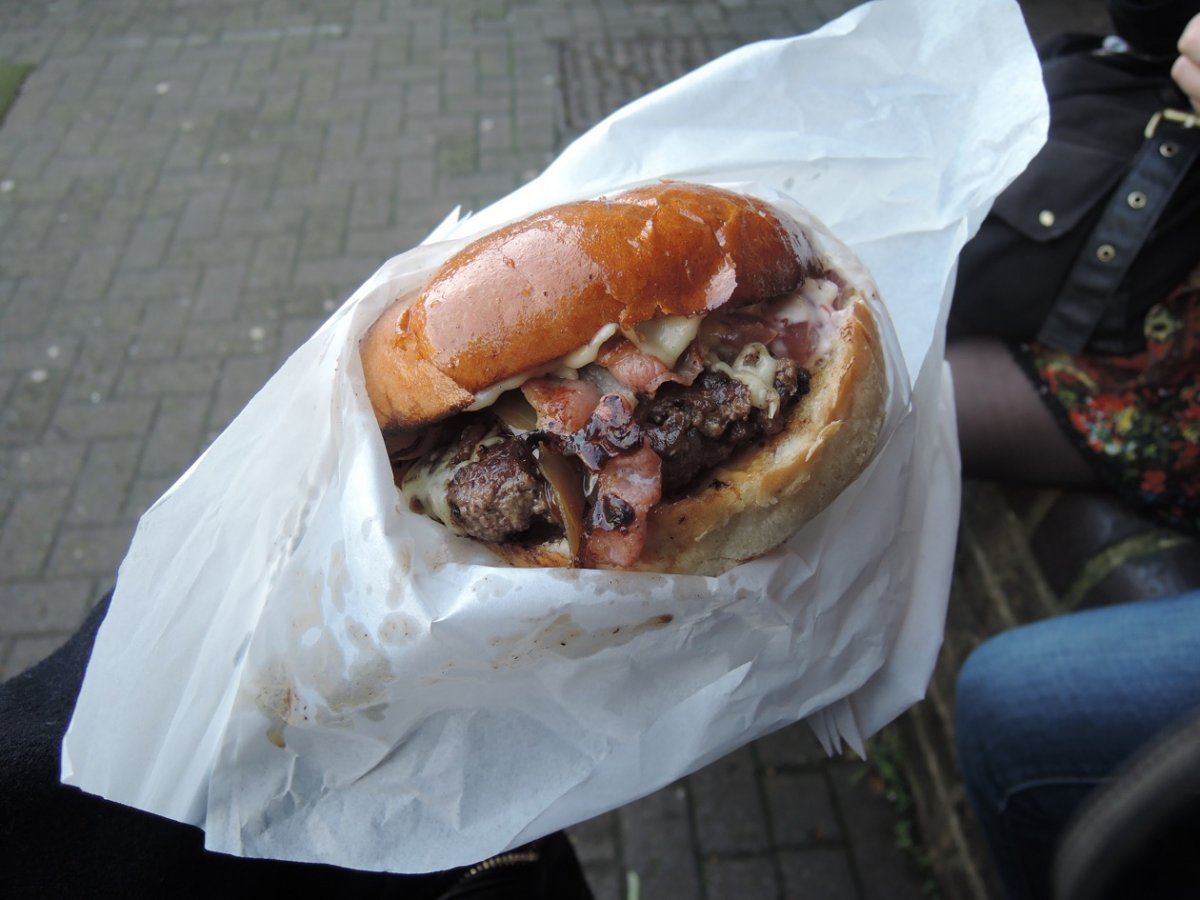 10. Byron
Another of London's most prominent hamburger chains, Byron specializes in "proper hamburgers." In other words, with Byron you won't get a whole lot of frilly experimentation. You get classic offerings made from fresh ingredients. It's not a bad deal.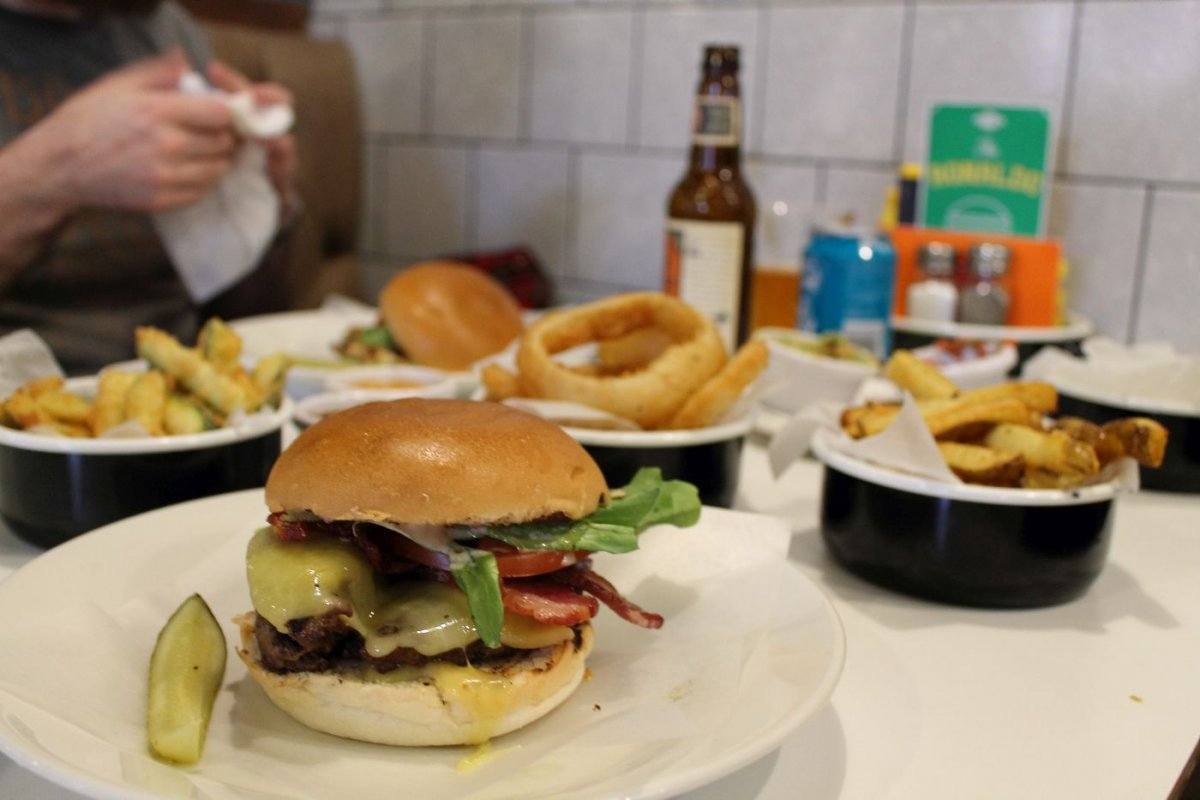 11. Meat And Shake
The burgers at meat and shake are each one-of-a-kind and yet, every entry on the Tooting Road establishment's menu is mouth-watering. From perfectly smoked options to burgers infused with truffle, Meat and Shake also boasts a number of creative side options.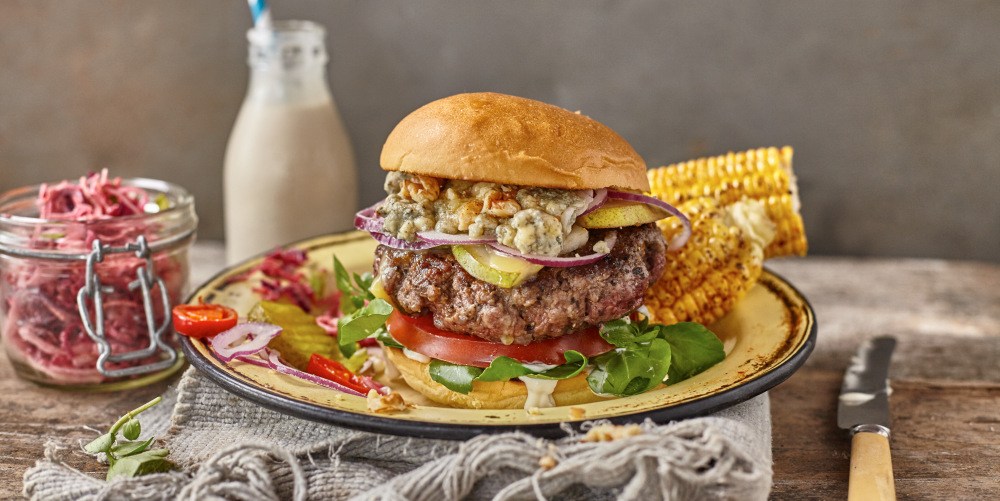 12. Singtong Burger House
Who said that burgers were the sole purview of those mimicking the meal's American heritage? The Singtong Burger House was opened by people of Thai heritage who have infused every burger on their menu with a special blend of unique spices. For the only chicken burger in London that has truly earned the right to be called a "burger," it's Sintong Burger House or you're missing out.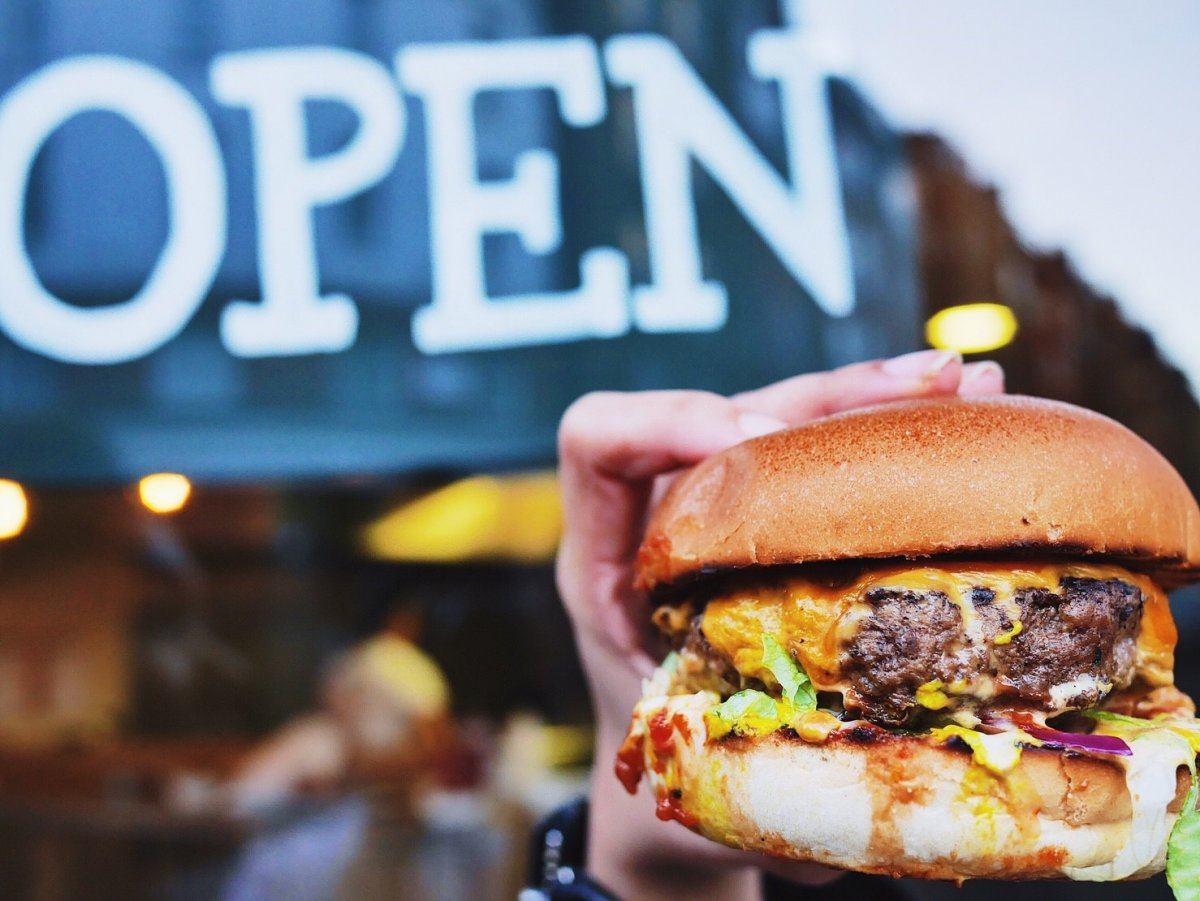 13. Blacks Burgers
Located in Epsom, Blacks Burgers has fostered a particularly enthusiastic customer base thanks to its stylish decor and solid burger offerings. It probably doesn't hurt that Blacks Burgers also has some of the city's best milkshakes waiting to blow your mind.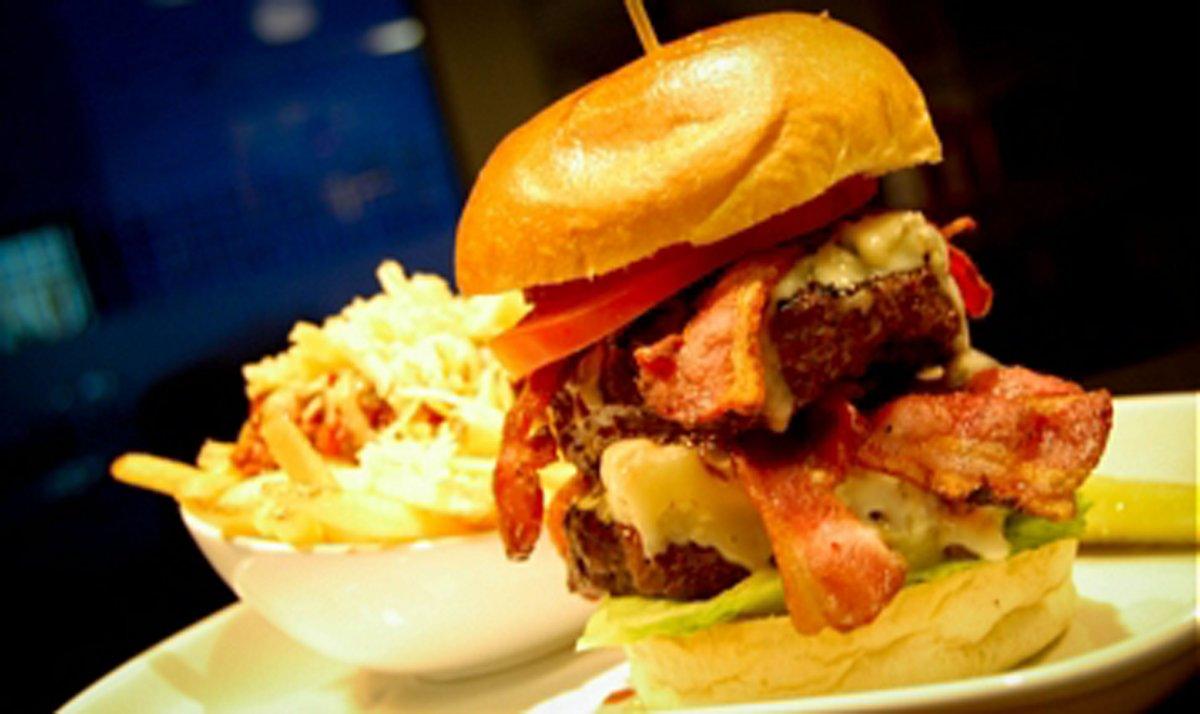 14. Burger and Lobster
There are exactly eight things on the menu at Burger and Lobster (not counting booze) and all of them are simple variations on the restaurant's namesake. Of course, the mini-chain's options are all so universally excellent that they don't really need to diversify to draw customers to one of their three locations around the city.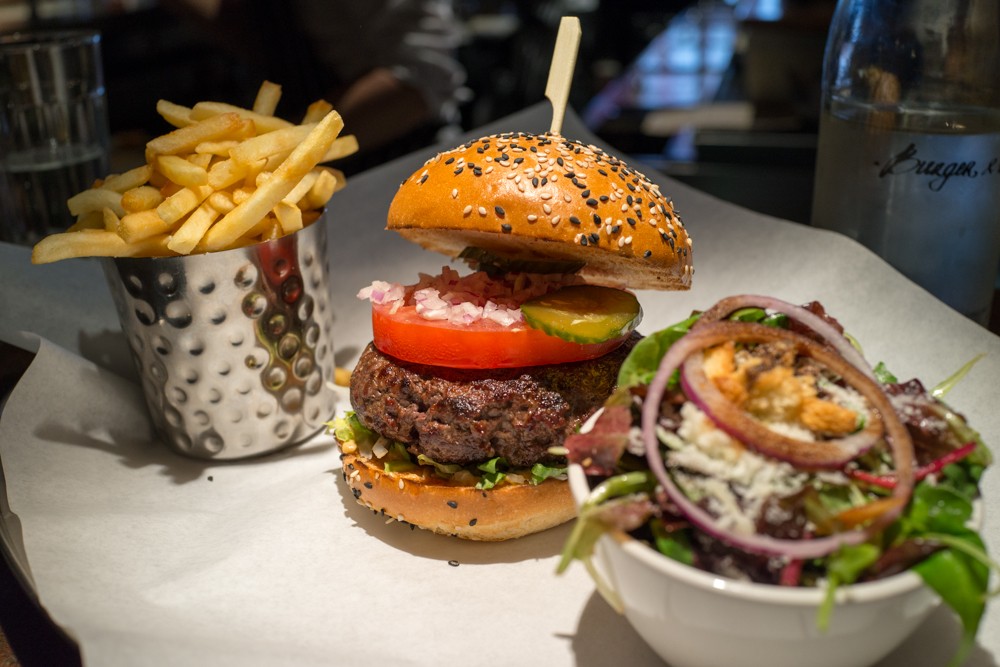 15. The Hide Bar
Because high-quality burgers aren't exclusively a blue collar affair, the Hide Bar offers premium burgers from the relative anonymity of a 5-star hotel in Knightsbridge. The restaurant's menu makes no bones about its high class leanings, pairing exquisite burgers covered in foie gras (for example) with carefully chosen whiskey accompaniment.
16. Stokey Bears
It's always lively at Stokey Bears, but that's because there's always a crowd of people clamoring to get their hands on the restaurant's incredibly succulent offerings. The mastermind behind the restaurant also offer a savory assortment of beer that's a perfect accompaniment to anything on their menu.