So you've decided to take a trip to the unofficial 51st State, Puerto Rico. The good news is that when you travel to this Caribbean island, you'll almost assuredly have a good time, no matter what you've chosen to do while on your trip. From its towering mountains to its world class beaches and everywhere in between, Puerto Rico is a welcoming tropical destination (especially for a visiting American).
1. Don't Expect Everyone to Speak English
Because Puerto Rico is affiliated with the United States doesn't mean that all the people there speak English. Spanish is still the primary language. In resorts you shouldn't have a problem, but when you're visiting the cities and towns, you'll likely run across a lot of people who don't speak English, so it's a good idea to learn a few basic Spanish phrases.
2. Don't Wear Flashy Jewelry or Pull Out Your Smartphone
Because poverty is something of an issue in Puerto Rico, there is an element of crime in the area. In highly trafficked tourist areas, the chances of being hit by violent crime rises; that said, it's easily avoidable if you simply use your brain. Don't flash your valuables around in public, and make sure to steer clear of tourist areas at night.
3. Don't Speak Ill of Puerto Rican Statehood
Even if you think that the United States shouldn't incorporate Puerto Rico as its 51st state, keep it to yourself. The people and government of Puerto Rico have invested a lot of time, effort, and passion into making the argument that they should be properly folded into the Union (as opposed to being kept as an unincorporated territory). So, if the topic comes up, just say you support statehood or change the subject.
4. Don't Be Afraid of the Puerto Rican People
By and large, the Puerto Rican people have an international reputation for being very warm and open. Don't get into cars with strangers or anything, but you shouldn't feel shy about striking up a conversation with a local. They're cool, and you just might gain a new perspective on things.
5. Don't Count on Public Transportation
Buses run infrequently. Uber doesn't exist. Taxis will charge you an arm and a leg. Your best bet for getting around the island is to rent a car. It will be extremely expensive, but the extra control over your travel just might be worth it.
6. Don't Worry About Bringing Your Passport
Because Puerto Rico is a territory of the United States, US citizens can enter and exit freely with nothing more than a valid ID. Even easier, the currency is the US dollar, so you don't have to worry about a pesky exchange rate.
7. Don't Go Wandering Through El Yunque National Forest
Any trip to Puerto Rico should undoubtedly include a journey to El Yunque, the country's famous tropical rainforest reserve. No matter how tempting it might be to leave the designated path while you're there, don't do it. Tourists get lost in El Yunque all the time and some have even ended up dead. Be careful.
8. Don't Worry About Picking the Right Time of Year to Visit
The weather in Puerto Rico is almost always between 70 and 80 degrees and mostly sunny. So, you're usually pretty good to visit whenever you get the opportunity.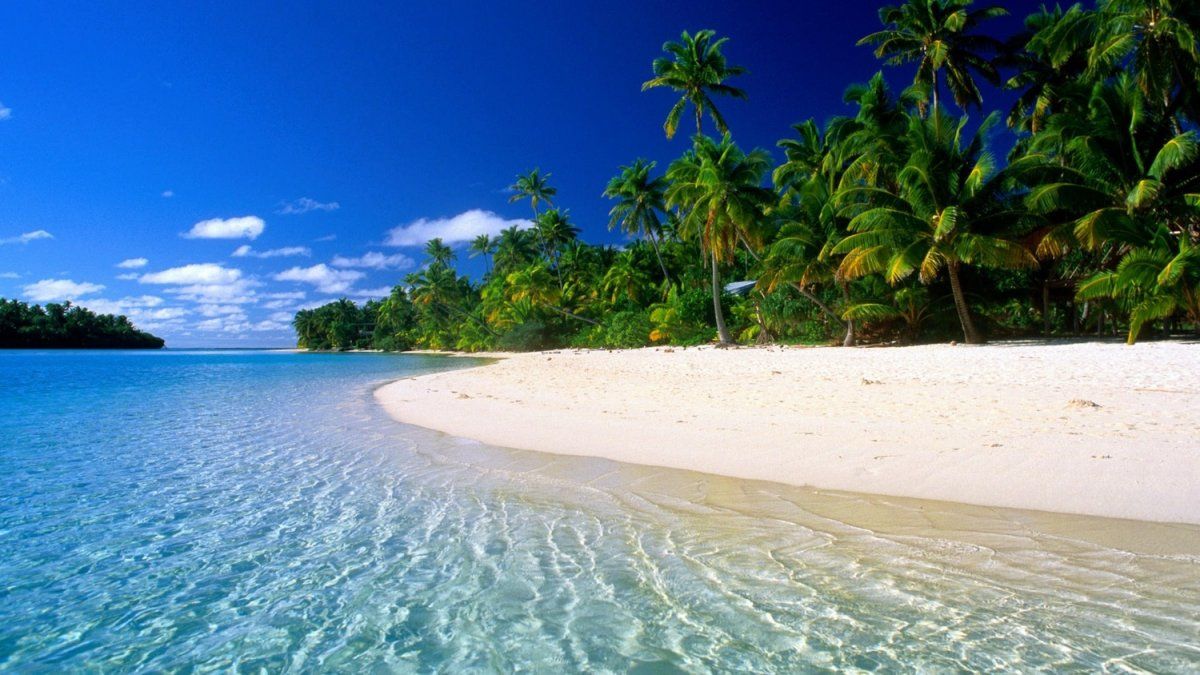 9. Don't Spend a Lot of Time in Some of These Places
The areas of La Perla, Old San Juan, and El Morro are known to have a higher than average rate of drug trafficking as well as the vagrancy and crime that goes along with it. Unless you have business in one of these places, it's best to just keep on moving.
10. Don't Worry About Being 21
For any college students thinking about heading somewhere tropical for Spring Break, you should probably know that the drinking age in Puerto Rico is only 18.
11. Don't Assume the Puerto Rican Person Next to You Is Unarmed
Nothing against an abiding love of firearms, but you should know that guns are super popular in Puerto Rico and lots of people have them. That also means that gun crime is an issue in the country. Accidental shootings also occur every so often because Puerto Ricans still enjoy shooting their guns in the air.
12. Don't Focus Too Much on the Big Cities
Urban areas in Puerto Rico certainly have their charms, but the island really comes alive when you schedule a few days to explore the country and stay in a small town. Not only are small towns like Guayama considered safe, they're also gorgeous and peaceful.
13. Don't Visit Without Getting Vaccinated
While you can go to Puerto Rico without them, it's a good idea to make sure that you're taking care of your health. The CDC recommends that visitors to Puerto Rico be immunized for Hepatitis A and B and typhoid. Dengue fever is also a possibility, so it's a good idea to wear insect repellant, as well.
14. Don't Forget About the 'Lost Coast'
With more than 270 miles of beaches to explore, you won't have to look too far to find a nice stretch of sand. During the summer months, though, when things are at their most crowded, you might think about visiting the island's western coast. This stretch of sand tends to be less populated and is home to some of the Caribbean's best diving and surfing.
15. Don't Leave Without Trying the Rum
Even if you're not a rum person, there's surely some type of the drink you'll enjoy in Puerto Rico. The island is home to dozens of distilleries that all have a unique take on this homegrown specialty.