There's money to be made in the car rental industry and one of the reasons for this is because of the many associated costs that renters aren't even aware are unnecessary. The goal is to get all the vehicles off the lot at any cost, and if that means cutting a few corners here or there, or upping the ante and giving major discounts, that's what's going to happen. Thinking of renting a car but don't know where to begin? Read on before you enter the world operated by shrewd salespeople.
1. There's Not As Much Competition As You Think
You may think that you have a lot of choice in the marketplace and that healthy competition between rental car companies keeps them customer-focused. Think again. Lots of the brand names are in bed with each other. For example, did you know that Avis owns Budget and Zipcar, Hertz owns Dollar and Thrifty, Enterprise owns Alamo and National, and Advantage owns E-Z Rent-A-Car? Now you do.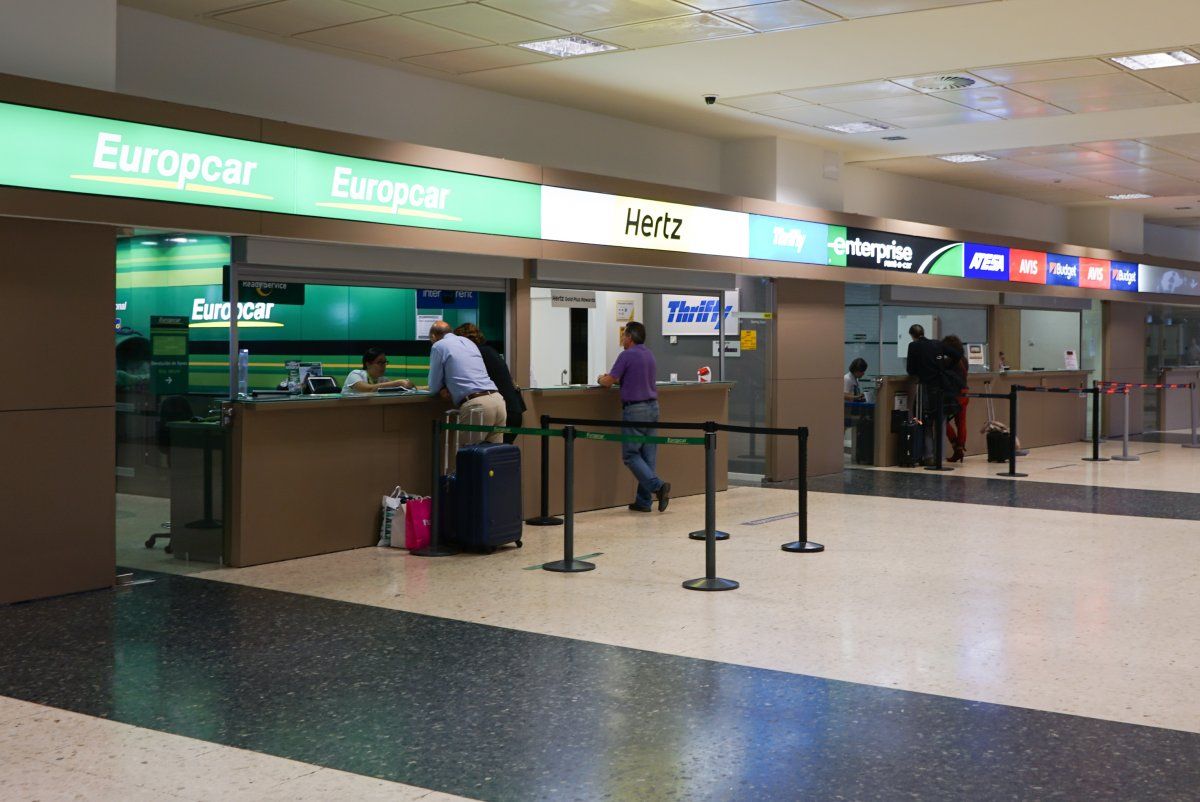 2. Sign Before You Drive
This may bring back some bad memories for some of you, but it's such as important one that it must be shared to prevent others from experiencing the misfortune. Always sign a vehicle inspection form before leaving car rental offices, and be thorough about it. If you don't and there's some kind of damage—that you didn't cause—chances are you'll be the one stuck with the blame, and the bill. Do yourself and your bank account a favor and don't even get into a rental car before giving it a good once-over, documenting any scratch, chip or dent you see and then signing that form.
3. Pricey Underage Driving
Wondering why your friend got to rent a vehicle that was the exact model, on the same day, but your bill was more expensive? Could be because of age. Until you're twenty-five, car rental companies have no qualms renting to you at more exorbitant prices and there's nothing you can do about it but keep ticking off birthdays. Don't be too distraught if you're under this age though, as there was a time when no one under twenty-five was allowed to rent a car at all.
4. To Insure Or Not To Insure
Paying for your rental car with your credit card? Also paying for rental insurance? You generally shouldn't have to. The majority of credit cards have collision coverage, so buying more insurance when renting a car is often overkill. Another way around holes in the pocket is to ring up your car insurance provider and find out if your policy covers rental car claims. One of the best ways to avoid insurance snafus however is to, wait for it . . . drive safely.
5. The Myth Of Upgrades
This one's a doozey so hold onto your car seats! Imagine a Morpheus and Neo situation: What if we told you that there is no such thing as an upgrade rate? Well, there isn't. Though car rental operators must be given props for this "wool over the eyes" technique, as adding this cost is totally up to their discretion depending on what's in the lot at the time. Knowing their little secret can help you get out of paying this magical rate in the future. So, if you're looking to upgrade to another vehicle for whatever reason, and a salesperson sidles up to you with an upgrade cost, lean back over and hit them with your new knowledge. Even if you still have to pay a fee, chances are it might be significantly reduced.
6. Watch Where You Gas Up
Pro-tips: Don't let car rental companies refuel your rental when you return it and, don't let them fill it up for you when you rent it either. Fill-ups can get expensive and when you leave it to the rental companies to do so, they can charge up to three times the regular price. Yup, you read right. So while you might feel that you're getting a convenient deal by having the rental companies sort gas out for you, in the end all you're doing is spending unnecessary money. You may run into the same problem if you fill-up at gas stations on the highway or close to the rental company, so best to avoid those where possible, too.
7. The Spy Behind The Wheel
How awful would it be to be on a leash while on the open road? There are rental companies who charge more if their vehicles venture outside of the geographical limits set by them. Even a few miles outside these imaginary boundaries can set you up for a financial sucker punch. If you're thinking of outsmarting them and toeing the lines anyway, GPS units can be used to track your every move, revealing your location. Mainly low-priced, small companies do this and some even convert the rental costs to a mileage rate to determine their fee.
8. All About That Base
Meghan Trainor may have been singing about an entirely different "bass" but the variation of the track's title does hold merit in this case. Rental car companies should be including all their little bells and whistles into renters' overall base price, however, this is not what actually happens. Rather sneakily, their websites, brochures, etc, will proclaim dirt-cheap prices, but then add all the necessary extras including insurance, licensing, recovery fees, and so much more. It's enough to make anyone's head spin by the time they're at the checkout stage.
9. One Is Quite Enough
Suggestion to all of you getting ready for that holiday road trip, or in for a long drive with multiple passengers: designate a driver and stick to your decision. You could be charged up to $30 dollars per day for each additional driver in your party. The idea is that you're covering the insurance fees for the addition, but what it really works out to is an almighty rip-off. You might be saying: "But what if they get tired, and we're driving fifty miles with bad music on the radio!" If it seems impossible to stick to one designated driver, choose two at the most. Any more than that and you might as well buy a cheap used-car for your journey.
10. A Well-Timed Rental
Like with everything else travel-related, one of the best times to get a rental car is following holiday weekends, or major events. This is because any cars on the lot that are just sitting there aren't making the rental company money, which is a problem for them. These companies are way more willing to let a car go for a massively reduced rate just to ensure they're making some money than to leave it idle. If possible, put off your trip until these peak times in the rental world and drive the vehicle of your dreams at the cheapest rates.
11. Customers Are Always Right?
While you shouldn't try to see just how far a car rental company will go to retain your business, the truth is, they'll overlook lots of things. Rental car companies want return customers and they want you to spread the word to bring in even more business. This has led to many individuals taking advantage of "the customer is always right" spiel, as managers and employees at these rental companies will often go high above the call to make customers happy—even when the complaint is utterly baseless or silly.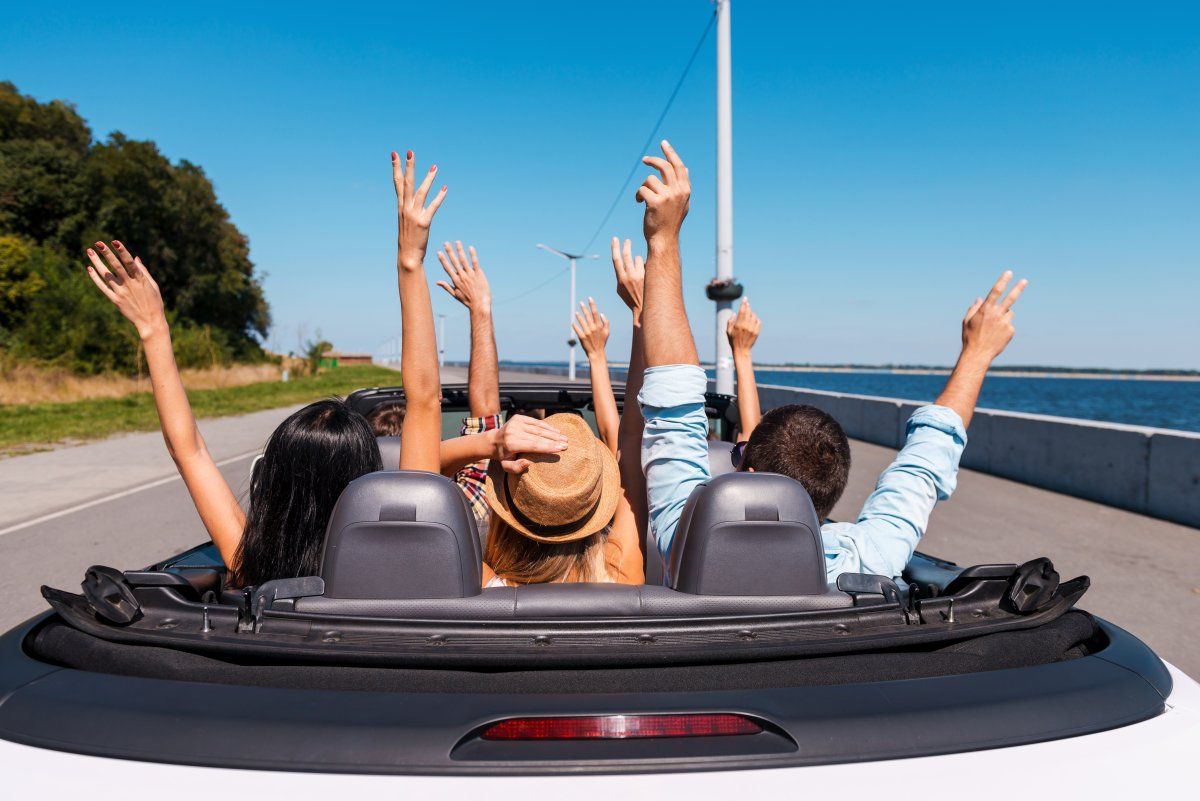 12. Sometimes Early Birds Choke
In a world where being on-time is seen as a valuable asset, some car rental companies turn up their noses at early rental returns. So much so in fact, that you could find yourself losing multiple-day bookings' discounts or, charged an early-return fee, if you "break your contract" in this way. What have we learned? Drive that rental down to the last second!
13. Simpler Isn't Always Better
We're back to a recurring theme—insurance. Online Travel Agencies (OTAs) may make bookings simpler, but they are also ready and willing to sell you their rental-car insurance. Agencies like Expedia know you probably don't need it, but they're not concerned about all of that and just want you do rack up those bills (which does them all the good). Most likely this insurance will be more expensive than the usual, but if you're going to go ahead anyway, read all the fine print before signing.
14. So It's Not A Tax Write-Off?
When you look at that big ole' sports stadium in town, just think—your money might be helping to fund its upkeep. Car rental companies often add taxes labelled "stadium tax" or "downtown arena" because their counties' laws add taxes to the companies in order to fund stadiums. Yep, you're often paying for places you may never step foot in. Happy driving!
15. Vehicle Licensing Fee
In the same vein of paying for something that has nothing to do with the renter. VLF—Vehicle Licensing Fee, or Road Tax, is a little innovation over in Europe that requires renters to pay approximately $5 each day on top of their bill. This is basically you paying the vehicle taxes and permit costs the company accrues for them. How "wonderful" to help pay a company's bills when all you wanted was a drive-about vacation.