You might think it would be relatively easy to get through an entire vacation in Belgium without getting into too much trouble. You might even be right depending on your definition of "trouble." The Western European country may be relatively laid back in terms of its political scene and its criminal regulations, but there are still plenty of ways to complicate your trip to this gorgeous, history-filled nation by behaving badly. From the most common social faux pas to the sites you simply can't miss, here are the best ways to ensure that your Belgian vacation is hassle-free and tons of fun.
1. Don't Trust the Crosswalks
Unless you're trying to cross the street at a spot that's governed by a traffic light or sign, you should be extremely careful. Belgian drivers have an international behavior for somewhat reckless behavior; in other words, it's a good idea to look both ways (especially to the right) when you're about to cross the street.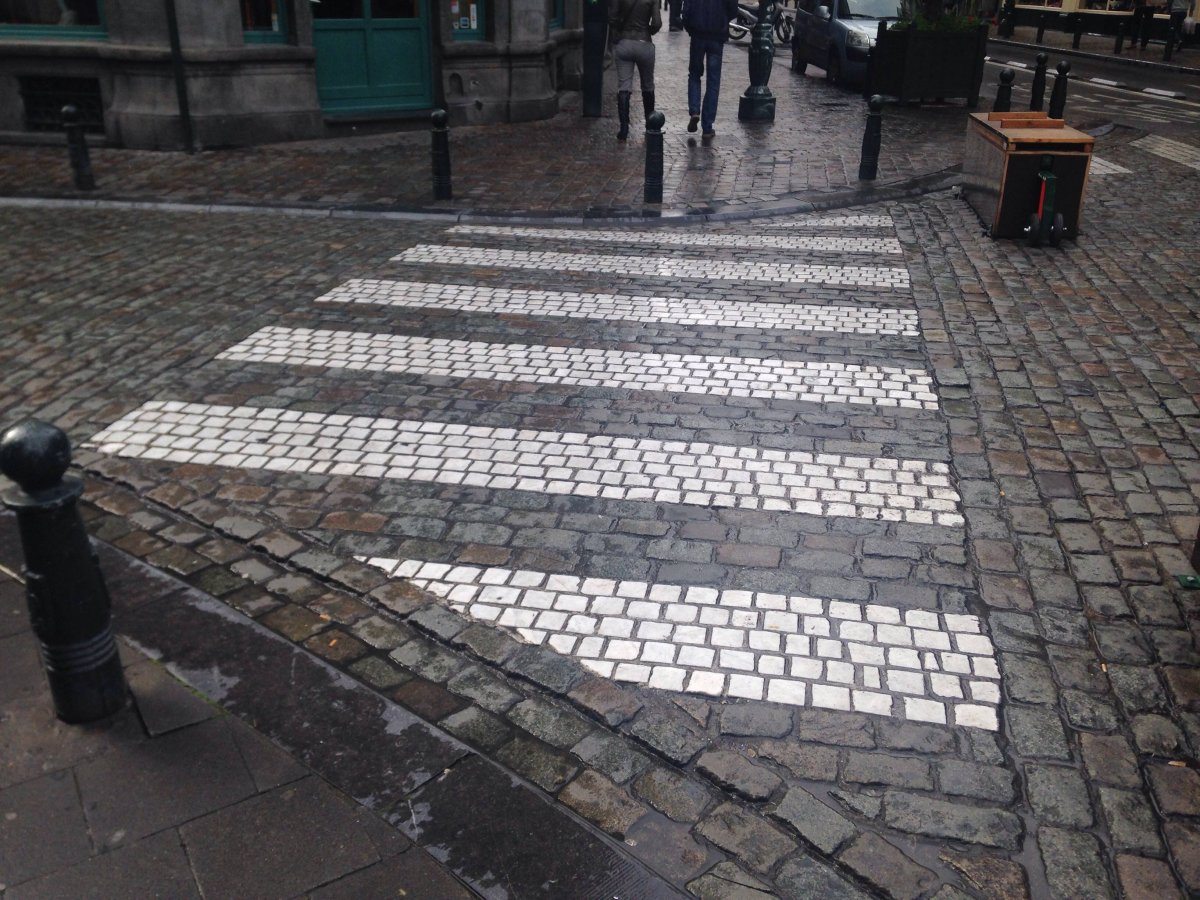 2. Don't Try to Drink All the Different Beers
One thing you'll notice when you visit Belgium is that the country has an incredibly wide variety of beers for tasting. Belgians take great pride in their locally-brewed beers. In fact, more than a thousand different varieties of beer have been created in the country. Needless to say, it's impossible to sample them all in a short period of time, so it's probably best not to try.
3. Avoid Big Crowds, Especially When Police Aren't Around
Public demonstrations are commonplace in Belgium. The State Department reports that they happen almost every single day. Prior police notification is required to hold a legal demonstration and police usually oversee them. However, rarely, some of these demonstrations occur without police permission or might get out of control even with police involvement. So, it's best to just steer clear of protests if you happen to run across one.
4. Don't Go Shopping on Sundays
Saturday is the best day of the week to go get some shopping done. Sunday is usually a nonstarter as you'll find that most of the shops are closed. Unless you want to get a souvenir from a butcher, it's a good idea to plan shopping for days other than Sunday.
5. Don't Get Taken By Scams in Belgium
The State Department estimates that US citizens have lost "tens of thousands of dollars in scams" because of local Belgian con artists. A popular target for these criminals isn't the traveler, but their family. Often, family or friends of Belgian con artists will receive notice that their friend has gotten into trouble and needs a little money to bail them out. When headed to Belgium, make sure that your friends and family are aware of these scams and have them talk to you before making any financial choices on your behalf.
6. Don't Worry About Tipping
Gratuity is included on most bills, so you don't need to worry about doing any more than paying the bill that you're handed.
7. Don't Trick Yourself into Believing That Crime Doesn't Exist
Low-level crime is common in Belgium's urban areas, so be aware that robbery or pickpocketing is a threat. The most common form of small crime, however, involves criminals breaking into cars. So, make sure that if you rent a vehicle you're not leaving any valuables inside (or in view).
8. Don't Insult Belgian Beer
One more note about Belgian beer, since it's something the average tourist will encounter (what, you're going to travel to a foreign country and not sample the booze?). Should you run across a Belgian brew that's not to your liking, just keep it to yourself and order something different for the next round. Belgians take their beer very seriously. Also, it's probably not a good idea to compare Belgian beer to domestic brews. No one wants to hear, "Oh, this is just as good as a Budweiser!"
9. Don't Leave Without Tasting Some Chocolate
Belgian chocolate is some of the best in the entire world, and the opportunity to taste it right from the source is something you shouldn't pass up. Even if you aren't a chocolate fan, Belgian chocolate may just change your mind.
10. Don't Skip the Belgian Fries, Either
This traditional Belgian dish can be found everywhere from upscale eateries to carts on the street. They're not exactly healthy (being double-fried and all), but the benefit to your emotional well being is incalculable.
11. Don't Bring the Bling
When you're walking around heavily populated public areas or noted tourist locations, you should avoid bringing any flashy jewelry or high-priced electronics. These accessories increase your odds of being targeted by a local thief.
12. Don't Try to Speak the Language
A lot of countries will appreciate a fumbling stab at their local tongue; that is not the case in Belgium. The country has two major languages: Dutch and French. You can get into a lot of trouble trying to speak Dutch in a French region or French in a Dutch region, too. That's why — unless you're confident you're speaking the right language — it's a good idea just to open conversations in English.
13. Don't Fully Trust the Answers You Get From a Local
While it's true that a lot of Belgians are thrilled when a visitor asks a genuine question about their home, the Belgian people also have a very dry sense of humor and they just might think it's hilarious to screw around with a guest. It likely won't be anything truly harmful, but you just might find yourself leaving the country with a few alternative facts.
14. Don't Flirt with the Women at Random
Unless you're in a club or a bar, most Belgian women won't respond well to being hit on without prior notice. That's not to say that Belgian women are prudes, it's simply that most romantic relationships are formed after men and women get to know each other. At the very least, a mutual friend will set them up. Having some randy tourist try out a pick up line isn't going to get a Belgian woman's attention, so it's best to just save your breath.