When you finally manage to save up some cash and get to an exotic location, it can be pretty tempting to take home a souvenir that serves as a reminder of your journey. That can be a great idea; taking home a craft of some kind can help stimulate the local enonomy, it can serve as a great topic for conversation, and it can be a travel keepsake for years to come. If you're looking at something made from animal products, though, you should probably keep looking for a different trinket. Earlier this year Jon and Linda Grant, a couple from California, were actually jailed after purchasing some giraffe bone carvings they saw in South Africa. Not only can animal souvenirs cause unforeseen issues when you're traveling, some of them support barbaric trades, and still others can flat-out kill you. Not to worry, though, we've got you covered. Here are some specific animal products and exotic materials to avoid purchasing when you're traveling.
1. A Gator Head
File this one under "just plain mean." Alligators are a testament to evolutionary prowess, a relic of a prehistoric era. They're majestic, powerful and terrifying. Apparently, they also make good jerky. In the American South, gator heads are a popular souvenir in tourists traps. If you're a domestic traveler, you shouldn't run into any legal troubles, but you will be promoting the hunting of a creature who only recently got taken off the endangered species list.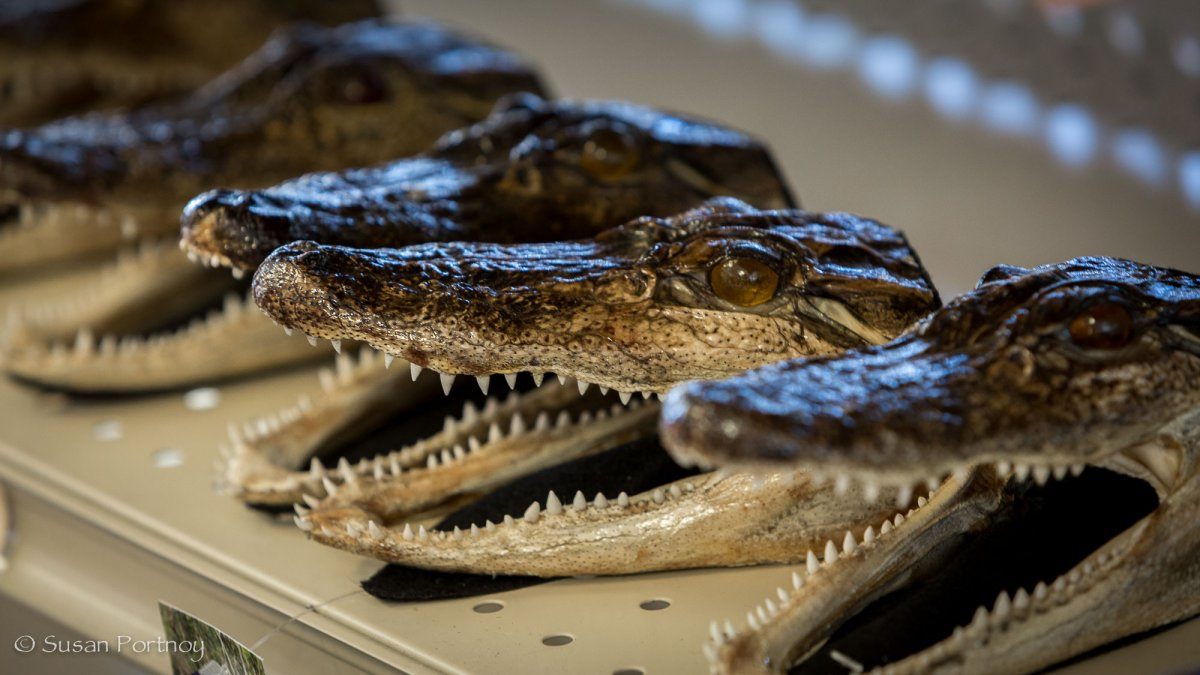 2. Anything Living
In China, some street vendors actually package living turtles and lizards as souvenirs. Alive and squirming in an "herbal solution," these poor creatures have a life expectancy of about one to three months. Fortunately, this cruel practice is frowned upon by most people — some folks actually buy the little guys to set them free — and it has been cracked down on by several countries, though the practice is still not technically illegal and several small vendors still make the occasional buck off of pedaling trapped animals. Again, though not technically illegal to buy there, it'd be something to see the look on a customs official's face when you try to declare your new pet. This will surely be confiscated and perhaps subject to a fine.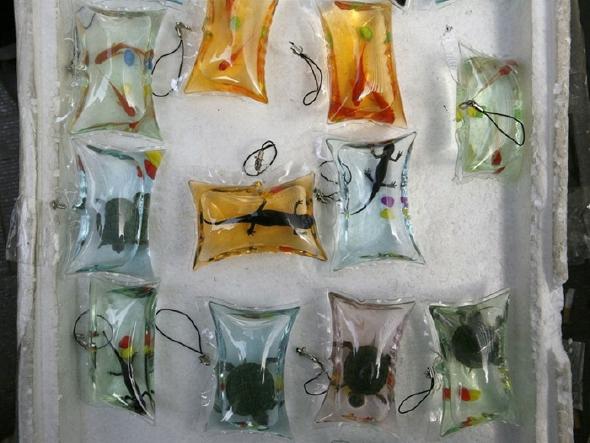 3. Bird Feathers
Sure, that hand-crafted bowl woven with bird feathers might seem like the ideal trophy of your trip abroad, but unless you're a true avian enthusiast with a permit, you could very well be picking up some illegal goods. Remember, though it might be perfectly acceptable in a foreign country, here in the US, we enforce our own laws. Lots of varieties of wild bird feathers are actually illegal and authorities in the States have no compunction about filing charges. When you're looking for crafts to take home, stick to beads, not stuffed birds.
4. Ivory
This one almost goes without saying, right? But here it goes: don't buy ivory. The biggest threat to elephants across the globe isn't habitat loss, it's the ivory trade. Fortunately, this horrific practice is on its way (slowly) out the door. Just recently, authorities in Cameroon conducted what is believed to be "believed to be one of the largest burnings of poached wildlife goods in African history" when they burned more than 2,000 tusks and hundreds of ivory products as a means to rob poachers of their product. While there's still a long way to go in shutting down the illegal ivory trade (including narwhal and walrus tusks plus sperm whale teeth), it is slowly diminishing, and you can do your part by simply not buying ivory trinkets. Ever.
5. Sea Tortoise Products
Here's a terrible fact: there are seven known species of sea tortoise and six of them are endangered. These majestic creatures are harvested for everything from their meat to their eggs to their shells. "Tens of thousands of sea turtles are lost this way every year, devastating populations of already endangered greens and hawksbills." If you're perusing a marketplace and you run across a finely etched tortoise shell or any other turtle product, just keep moving. Your doing yourself and nature a big favor by not buying into an illegal trade.
6. Kangaroo Bottle Openers
Okay, on the one hand, killing a kangaroo just isn't cool. On the other hand, in Australia, kangaroos are like deer, so a certain thinning of the herd is necessary to help maintain the entire ecological system. So, kangaroo hunting isn't exactly terrible just because we don't have kangaroos hopping down Main Street in the US. That being said, what Aussies do with the kangaroos once they get them killed simply boggles the mind. Including stuffed statues, magnets, key chains, bottle openers and even coin purses made of kangaroo scrotums, various kangaroo parts are sold to tourists for big money. Hunting them for meat is one thing (apparently it tastes like a cross between venison and buffalo), but tchotchkes out of roo balls just screams wrong.
7. Snake Wine
Yep, this is a real thing. Snake wine is a bottle of liquor that's home to a living, breathing cobra or viper. These are some bad hombres. Not only are these wines really rude to a snake, they can also pass on dangerous toxins to the drinkers. If that wasn't bad enough, even if you don't object on a purely humanitarian level, the snakes in the bottles can actually survive for a really long time in the wine. One Chinese woman found that out the hard way when she was actually bitten by the viper living in the bottle. The thing had survived for three weeks. And you can't imagine that it was particularly thrilled once the top of its jar was opened.
8. Coral Stuff
Coral is undoubtedly beautiful, and it's so unique that it would certainly be an instant reminder of your trip. However, coral — an integral part of the world's oceanic stability (and subsequently the entire planet's stability) — is actually increasingly considered a threatened or endangered species. Thankfully, the world's governments are banding together to try and insure the survival of the world's coral reefs. And they've started by changing the laws in order to prosecute those people who purchase coral products. So, the next time you think about purchasing a coral memento (be cautious of shells, too), keep in mind that not only are you contributing to wearing out the Earth, you might end up staring down the barrel of legal issues.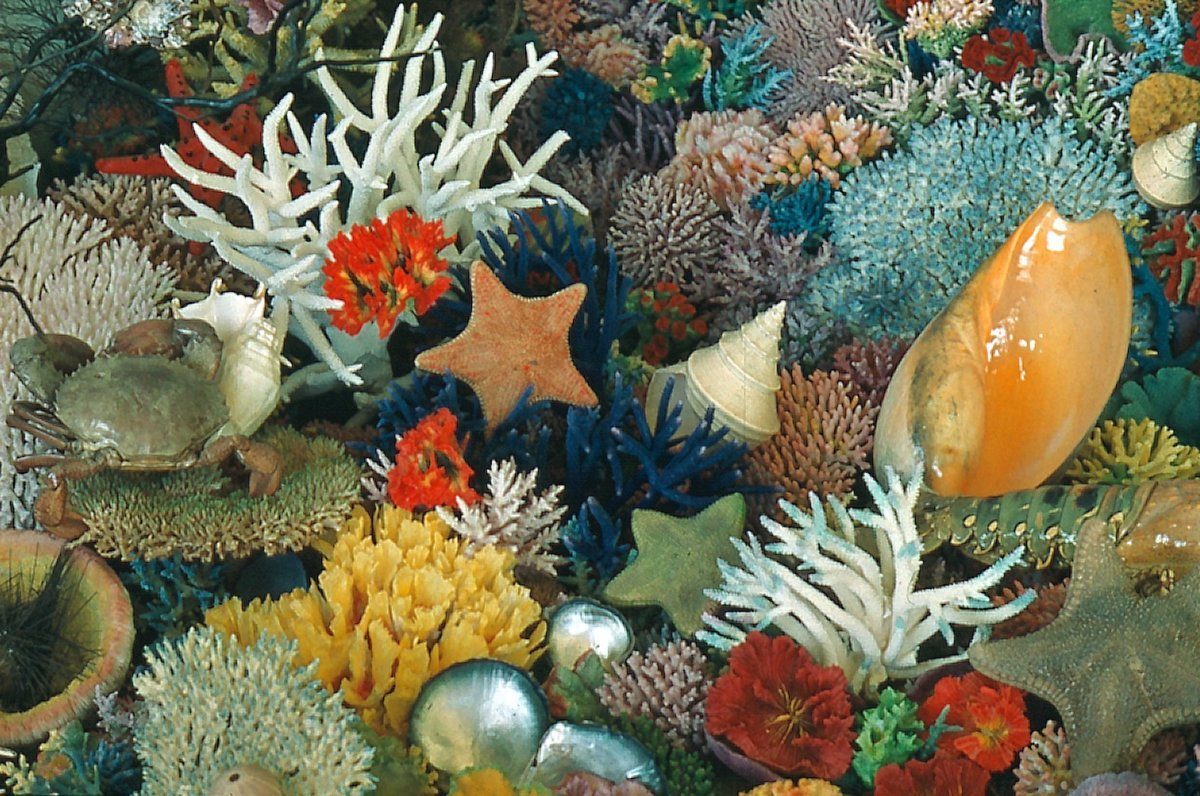 9. Reptile Skins
Avoid reptile skins while you're traveling around the world (in fact, it might even be a good idea to avoid them when you're shopping in the US). In spite of the fact that the snake trade is a billion dollar industry, a significant portion of those sales are made from the poaching of snakes and reptiles. According to the BBC, "the nature of the trade is such that there is a strong financial incentive all along the supply chain to use illegal snakes. A skin that a villager in Indonesia might sell for $30 will end up as a bag in fashion boutiques in France or Italy selling for $15,000." In other words, it's a situation where the snake you're purchasing has been killed illegally and moved through a supply chain until it hits stores.
10. Furry Finds
Do a little homework before attempting to bring back any furry souvenirs from overseas. Endangered animal furs such as that from tigers and lions and other wildcats is strictly off-limits. Forget primate fur, too (why would you want it?) The US Customs and Border Patrol says importing items containing cat or dog fur is also illegal. The fine could be up to $5,000 for a gross negligent violation (where you claim you didn't know) and $10,000 for an intentional violation.
11. Animal-Infused Traditional Asian Medicines
It's fun to poke around the Asian apothecaries when traveling. There's a growing interest in traditional medicines, but be careful before buying anything too exotic, as border control might not let you take it back home with you. For starters, don't even think about bringing home products that containing tiger, leopard, rhinoceros, musk deer or saiga antelope on the ingredient list. It's hard to really know what is in those jars of potions and powders, so it is best to avoid purchasing these concoctions as a souvenir unless you've done your homework and secured a permit (good luck with that).
12. Tropical Wood Goods
This one is technically plant, not animal, but it's worth noting here as these souvenirs may be harboring critters. Lots of places sell handcrafted wooden objects made by local artisans that make tempting souvenirs. Just be mindful not to purchase goods made from tropical woods that are on the endangered lists. Wooden items from overseas that haven't been properly treated, has bark, or holes that suggest insects are in there are definitely prohibited. CITES (the Convention on International Trade in Endangered Species of Wild Fauna and Flora) will not let these products cross borders and you will have them confiscated if caught.
13. Woolly Wonders
There are some animal wools that are on the no-no list, too. For example, avoid bringing back souvenirs made of shahtoosh, a fine fabric derived from Tibetan antelope hair. You'll need a permit if you want to import something made of vicuna wool (a South American mammal). Tempted by that possum wool? For the record, there is nothing either illegal or morally at odds with by possum fur. It's "silky smooth to the touch" and since New Zealand is literally overrun with the little critters, their humane scalping isn't a big deal. Conservation groups actually support it. But it's weird, right? There's no other objection to the product beyond its weirdness. Surely there's another souvenir you can buy.